13 of my favorite kitchen island displays
Wouldn't you agree, every kitchen has its "hub?" Ours is the kitchen island. After years of not having a kitchen island, creating one in our new kitchen was at the top of my dream list. And creating kitchen island displays is now a fun weekly treat!
When we redid our kitchen, the island became my new decorating blank slate. (Check out the before pics of our kitchen renovation here…not exactly countertop heaven.)
Oh, the possibilities of changing out a kitchen island display!
Here is our new kitchen island when it was just on the verge of completion. Space! Glorious space!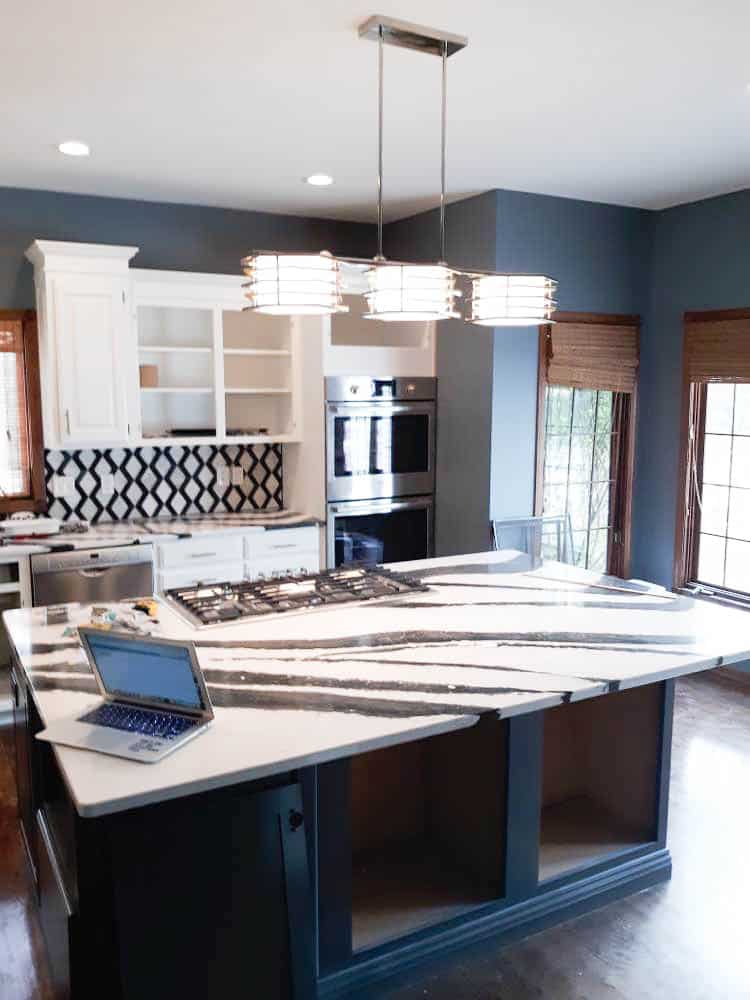 I thought I would share thirteen of my favorite kitchen island displays. In this case, LUCKY 13!
Any counter top will work. A dining table will work. Even the space beside your sink will work.
Heads up…I like a little drama!
The Obvious
There are the obvious choices for a display. Obvious because…hello! They work!
A classic bowl of fruit NEVER fails!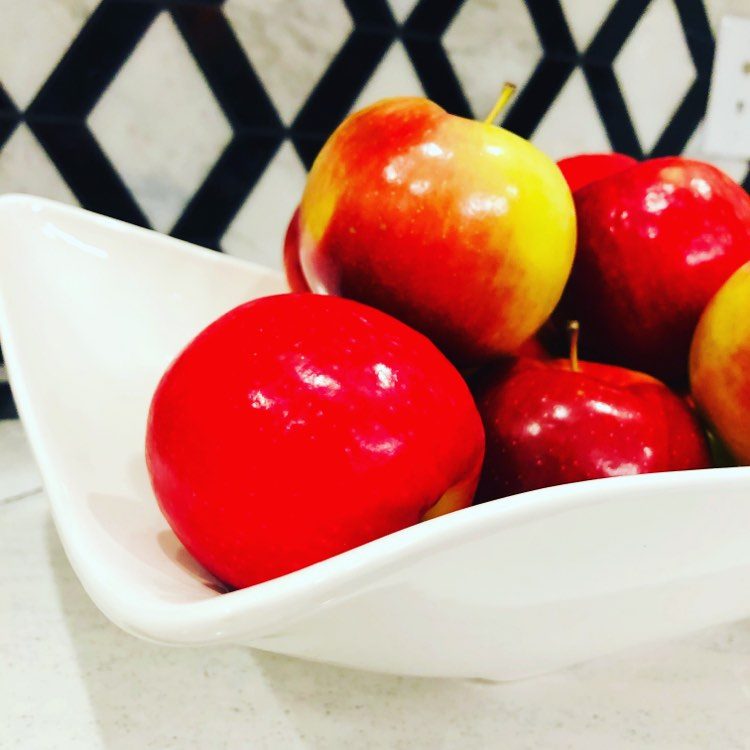 Flowers are another obvious choice. And always a right choice! Tulips are one of my favorites and even better when paired with blueberry muffins on a rose gold tray.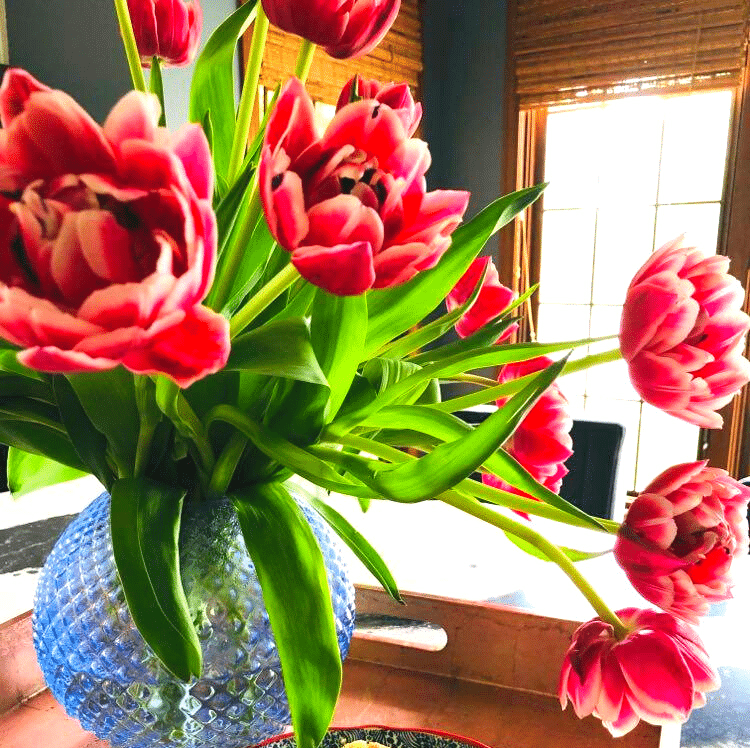 With flowers still in mind, I added some dianthus to a moss covered basket for a beautiful May Day basket display.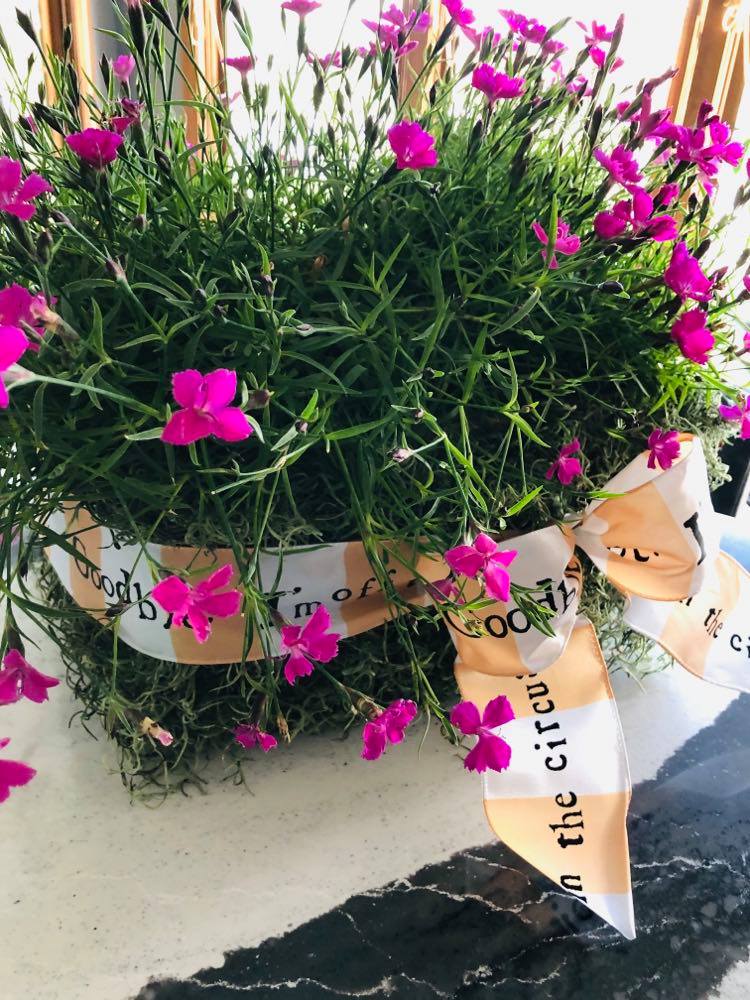 Another obvious choice…a plant.
But not just any plant.
This is my "I need something to take care of and grow while I am in quarantine" plant that has FLOURISHED over this past year. I am quite proud of my little fiddle-leaf fig.
So, she deserves center stage on the island! (If you would like to learn how to make pom poms to add to your baskets, click here.)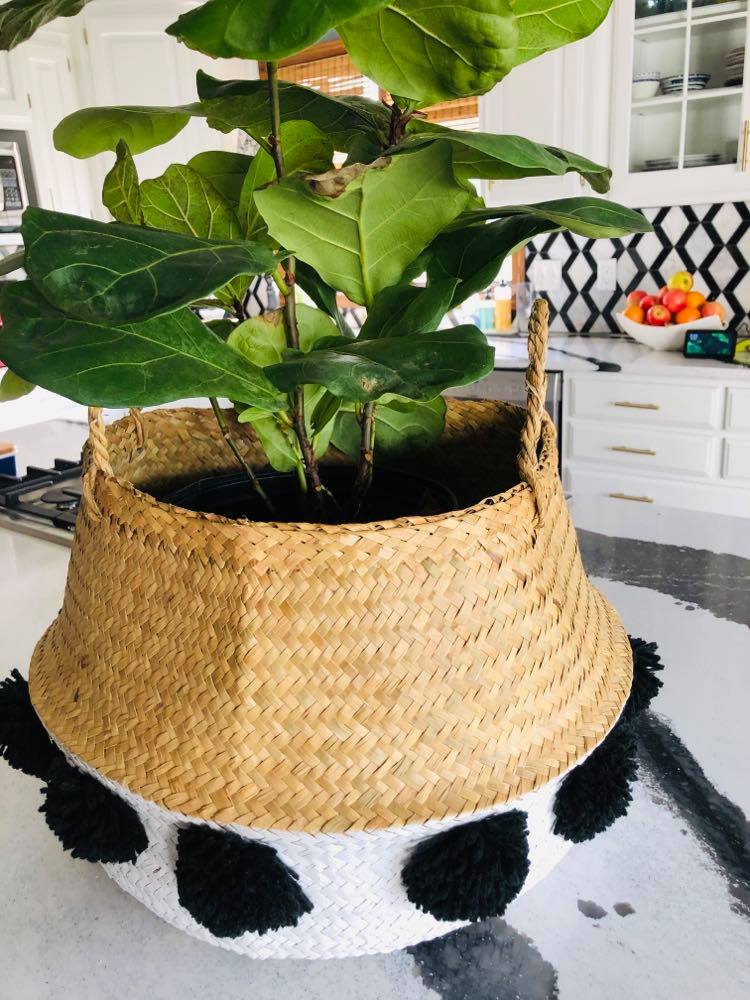 Don't you love the combination of the refined and the natural! By placing a couple of my favorite blue and white vases on top of this gnarled wood tray, I discovered one of my favorite pairings.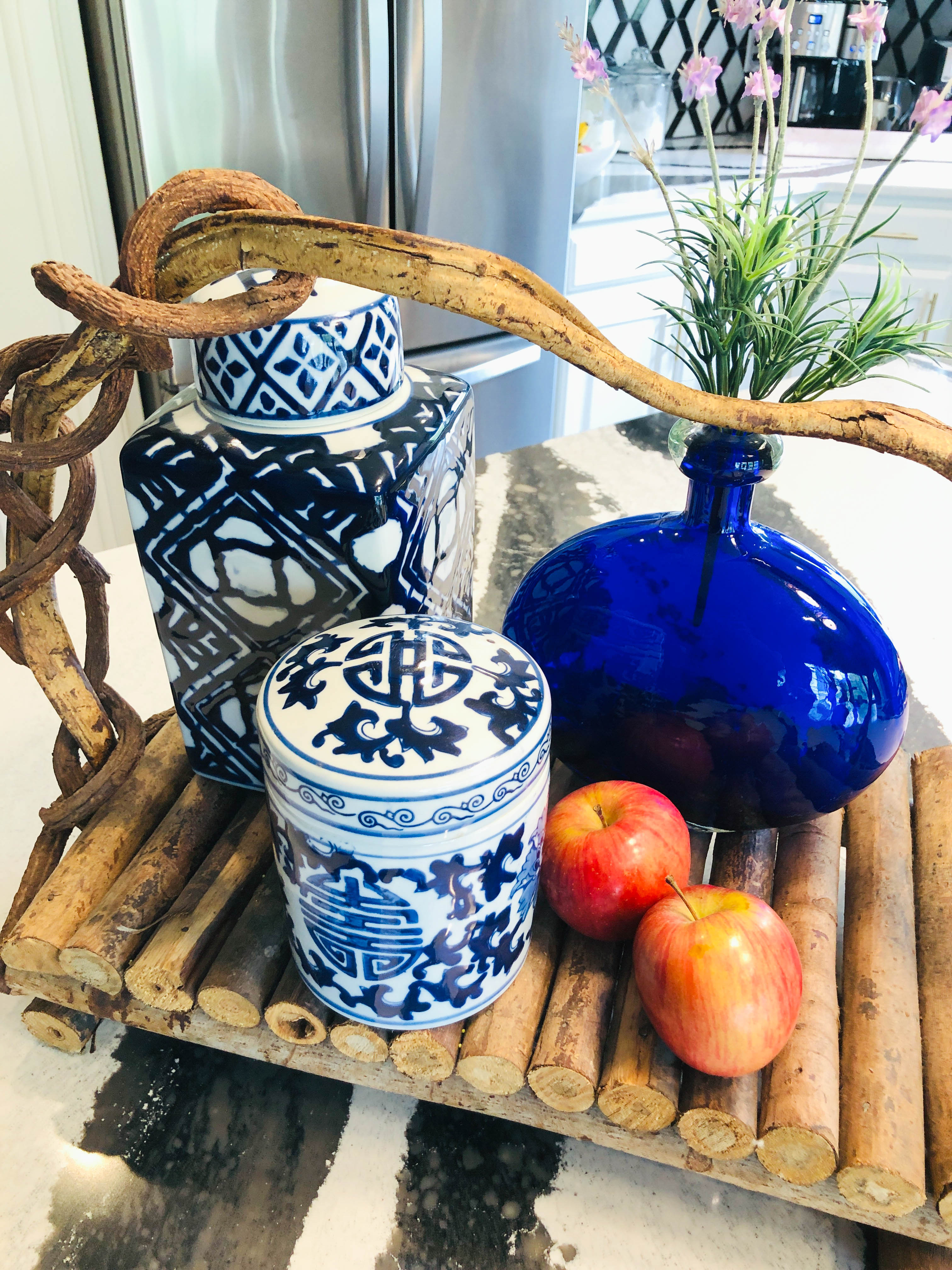 Be still my HEART!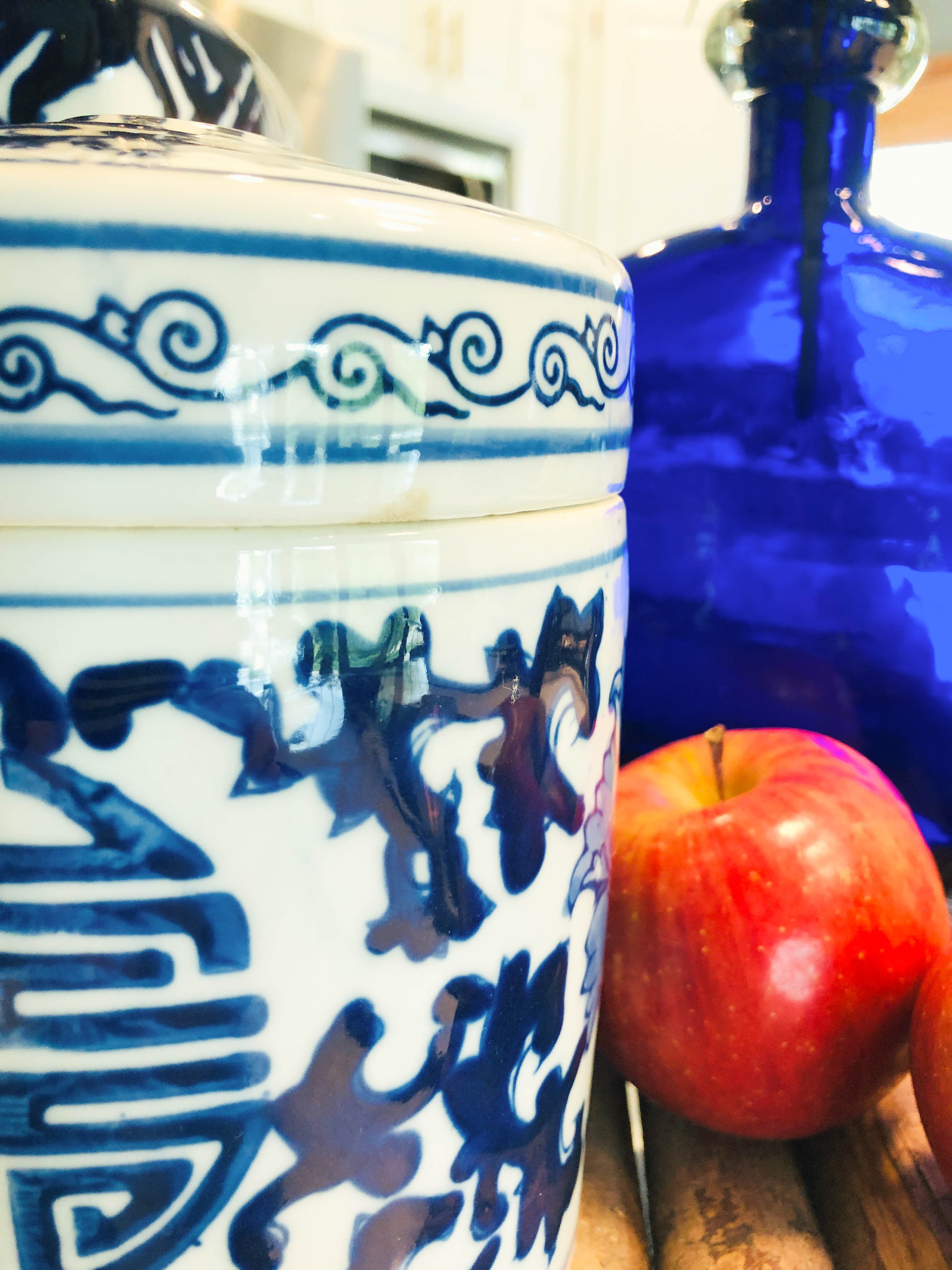 The Trays
A monstera plant tray? Yes, please!
And what to put in the tray?
Plants, of course! (And a handy dandy vase that holds my purple readers beautifully!)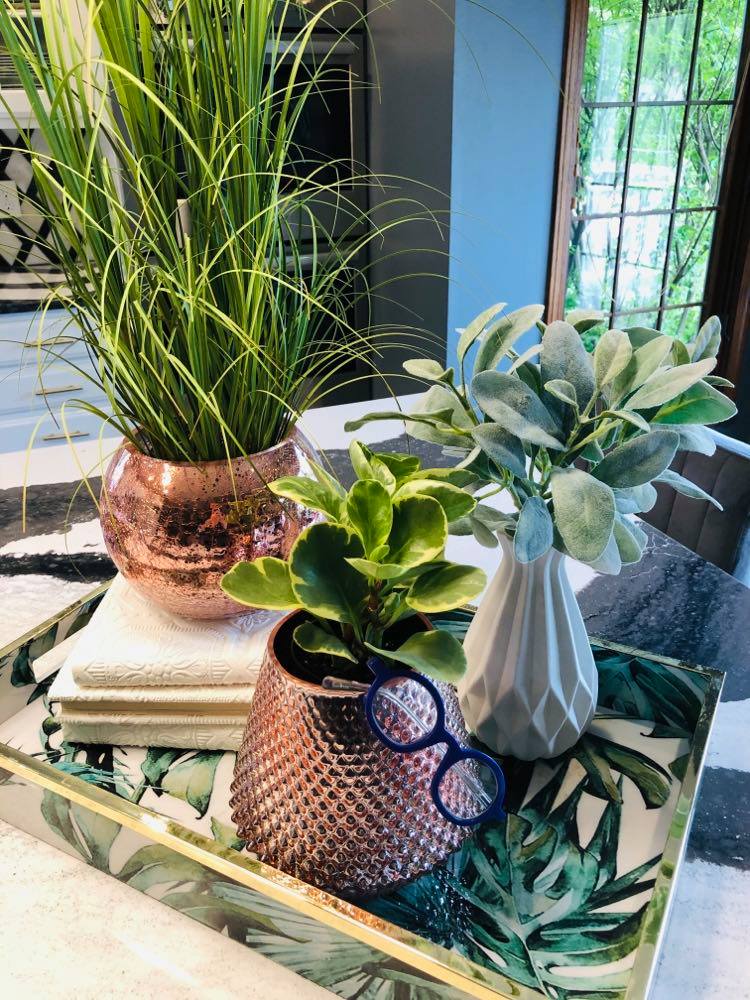 Once again, taking center stage is my gnarled wood tray again. (I need to come up with a better name than "gnarled wood tray!") A tray with a handle like this is perfect to keep on the counter with outdoor plates and glasses. It is always ready to go and is practically a countertop invitation to head outdoors.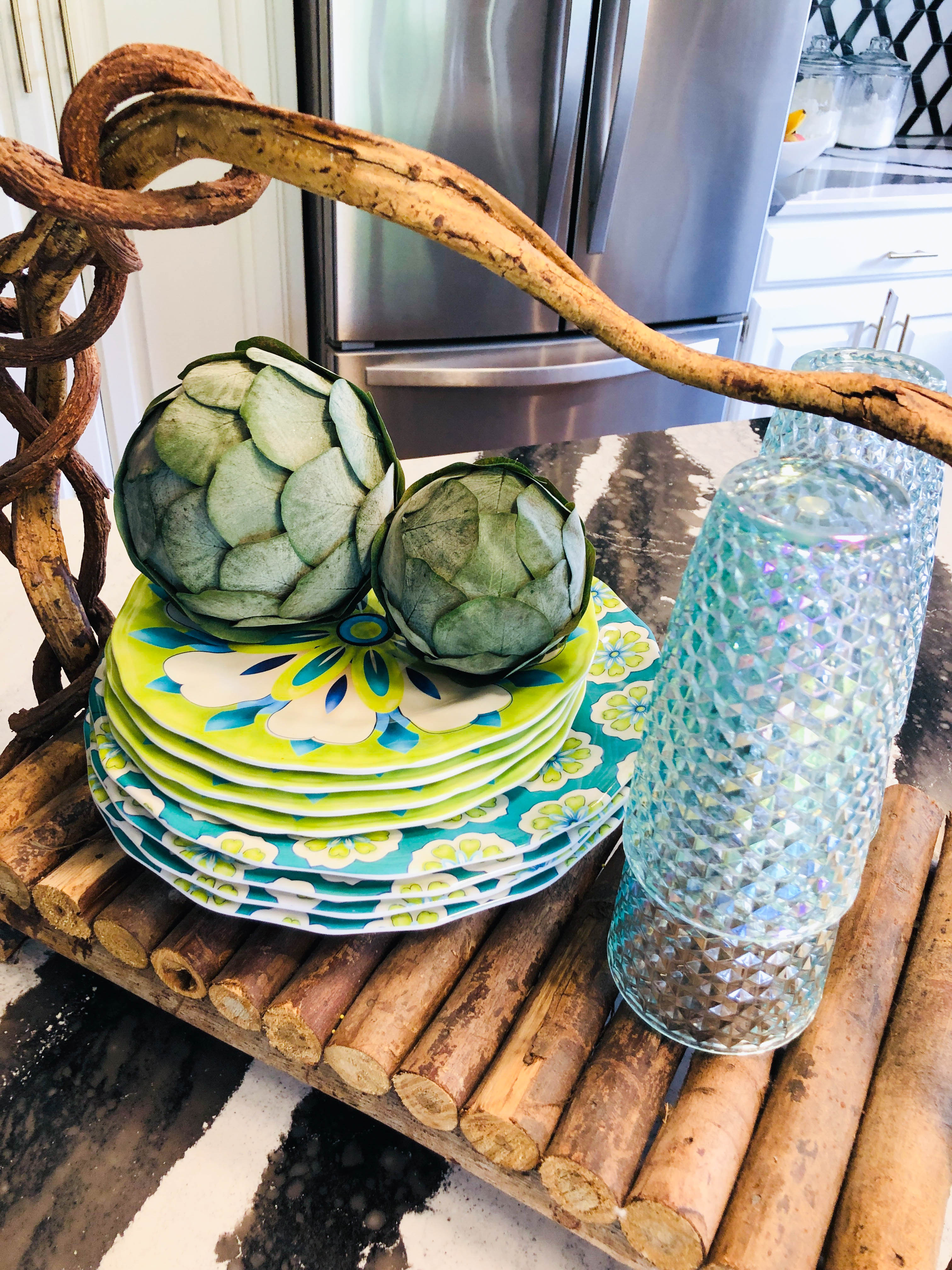 Your tray doesn't have to be huge. This long and lean gem is perfect for some Perrier bottles and glasses. Almost like a mini countertop bar cart!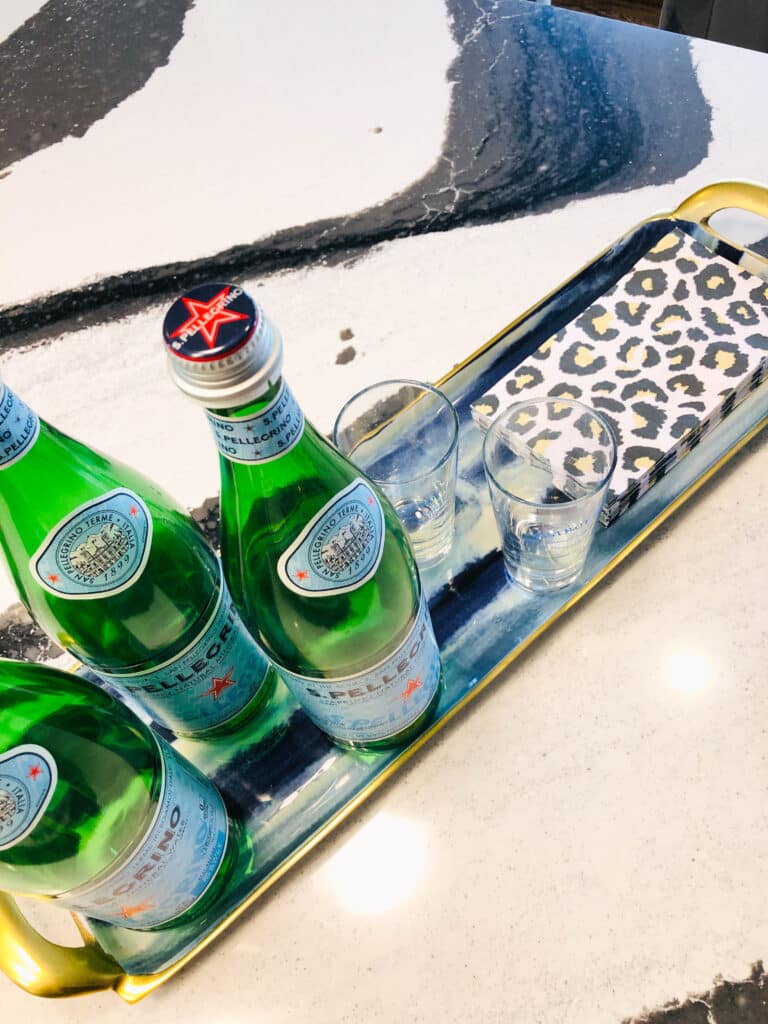 If you don't have a tray handy, a book will do! This month, the SonataScript book club choice is Reese Witherspoon's book "Whiskey in a Teacup." Great book! This display is a no brainer! A couple of cups with one of my mother's teapots on top of the book makes me want to have a tea party! (No kidding! You will LOVE this book! Join SonataScript here!)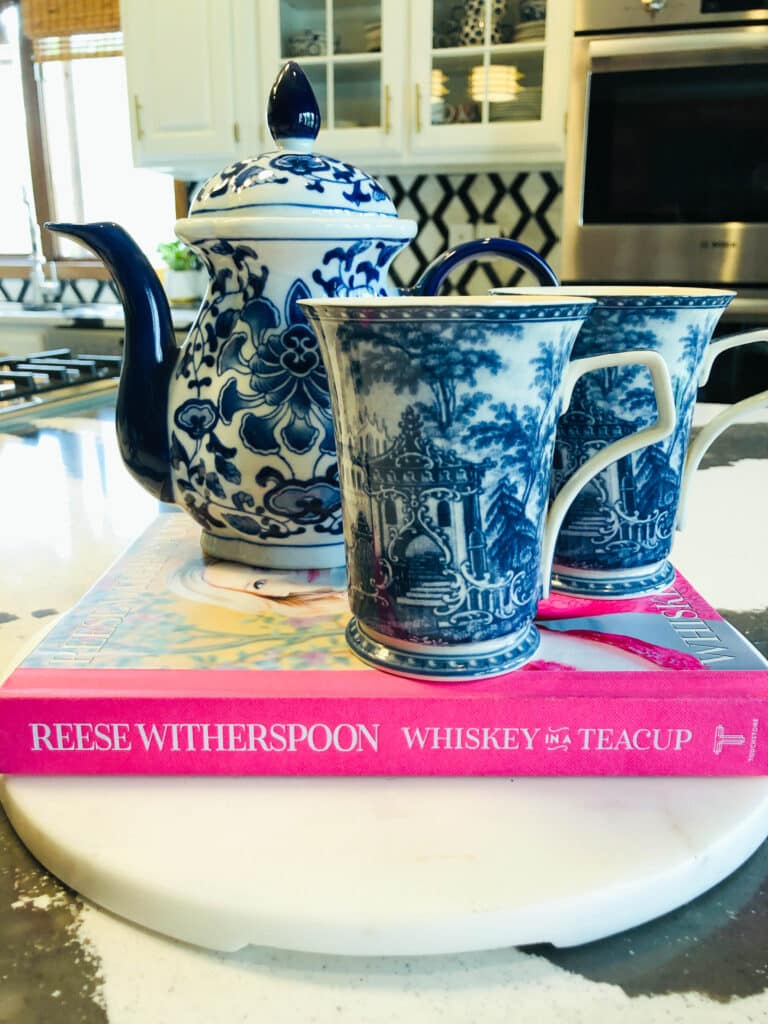 Bring on the Drama
I told you. I love drama!
While this showstopper is not the greatest for conversing across the island, (It is VERY tall!) it does make my heart sing when I enter the room. I have shown how to style this glass vase in four different ways. Such a versatile vase!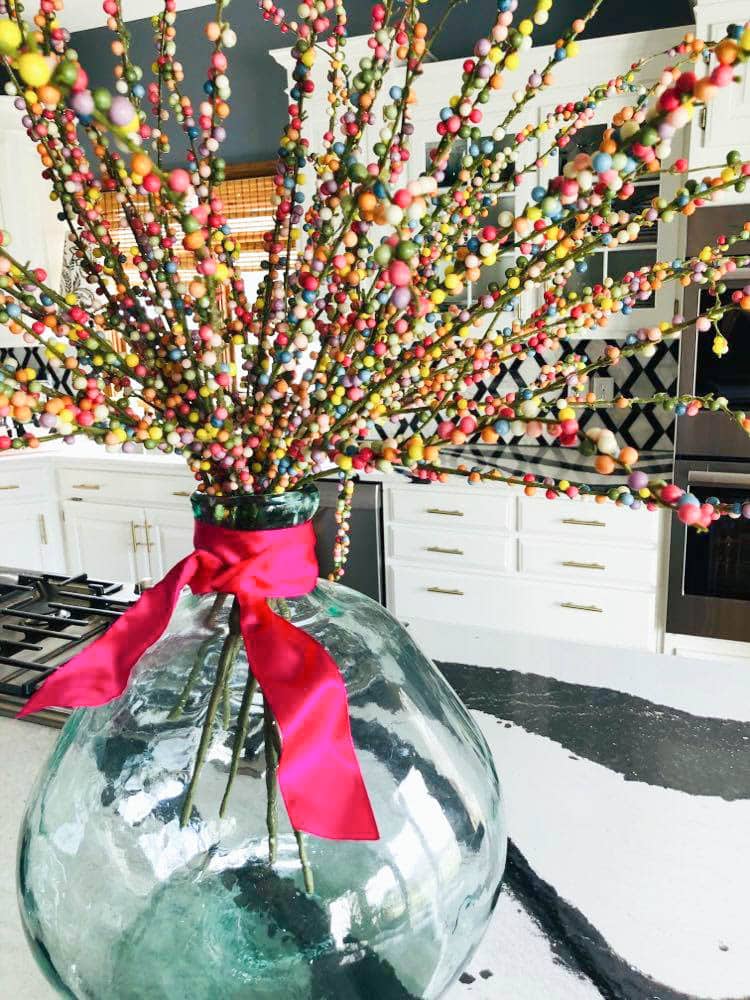 Pow! Pow! Pow! The power of POPPIES! Big blue bowl plus big red poppies equals…winning combination!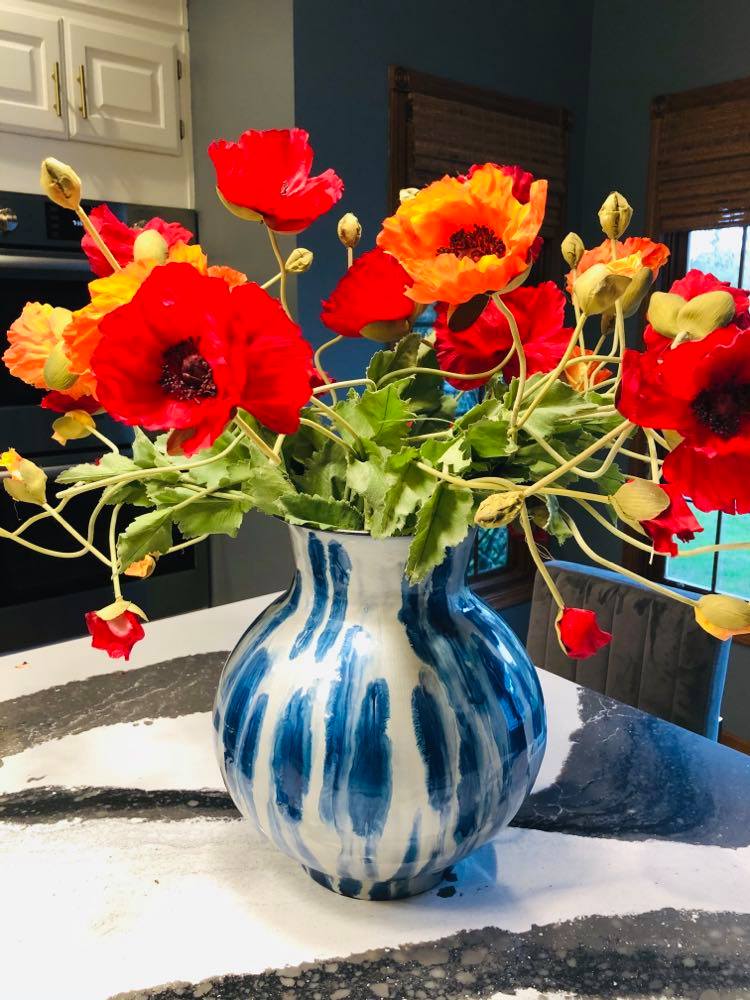 Again with the drama! This plant garden sits lower to the counter so it is PERFECT for island conversation. And, because the basket has side handles, it can be whisked away on a moment's notice if you need more room on the counter. Learn how to create your own portable plant garden here!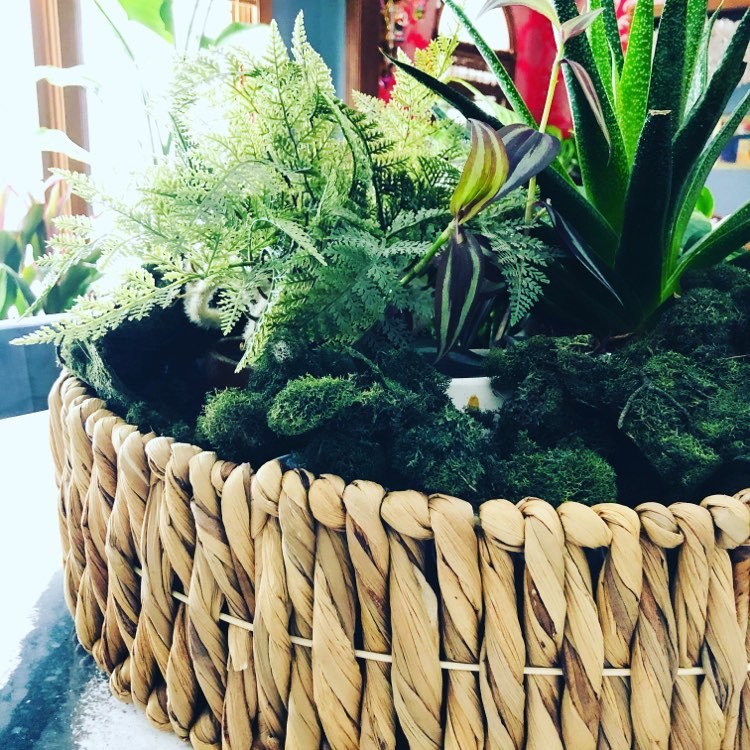 Fuschia drama with an orchid You betcha! A gorgeous orchid (I kept it alive!, a jar of fresh lemons, and some fresh muffins are dramatic, charming, and welcoming. TRIPLE THREAT!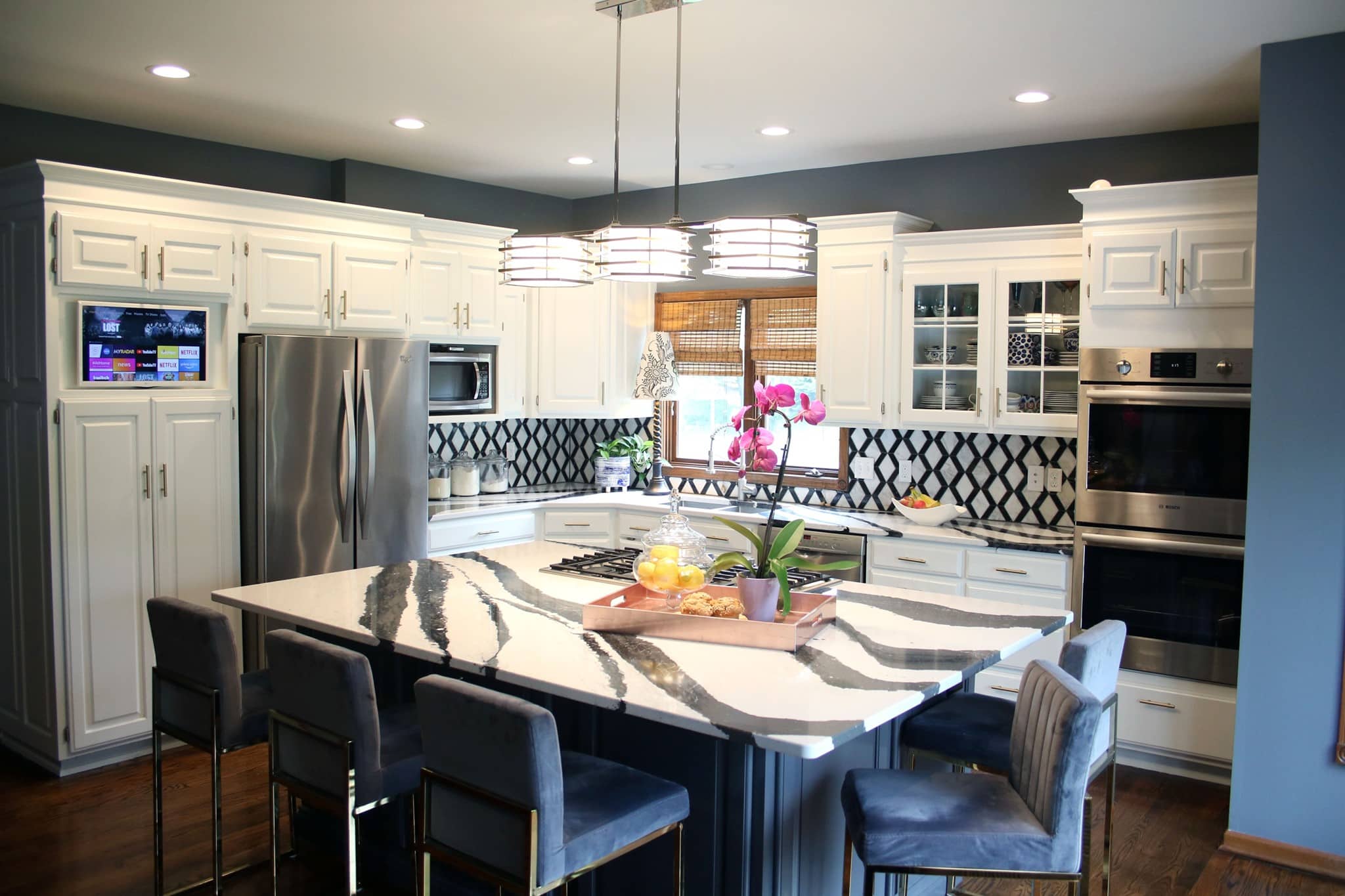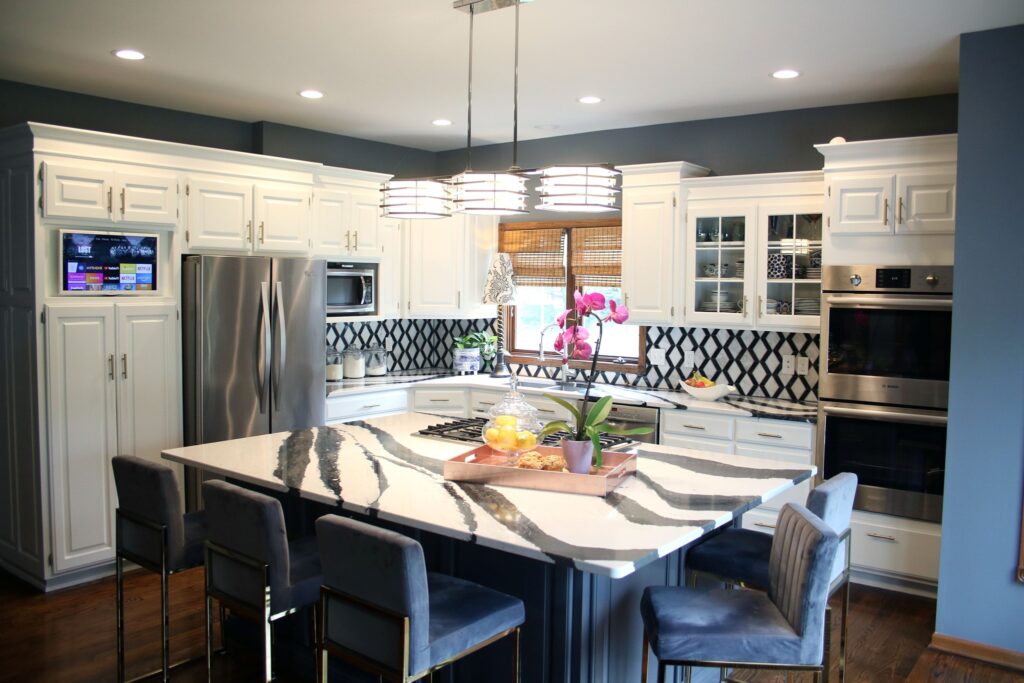 Permission granted to create amazing displays on your kitchen island or countertop. Let me know what you come up with!
Cheers!

Disclaimer: This post contains affiliate links.