How to Create a Portable Plant Garden
Just a few steps and you can create a portable plant garden for any room in your house!
We all love our plants. But, sometimes we want or need to move them based on light and/or home decorating choices. Here is how to create a portable plant garden that will look amazing and be easy to move.
Sonata Home Design is a participant in the Amazon Services LLC Associates Program, an affiliate advertising program designed to provide a means for us to earn fees by linking to Amazon.com and affiliated sites. Additional affiliates links are also included for your convenience.
Thank goodness for my plants!
Ever present in our home, houseplants add the warmth and life that a cold winter season tries to zap.
My favorites are the larger than life plants. Hello DRAMA! My current favorite is my new Bird of Paradise plant who is loving our kitchen window. I love the littles but sometimes they need a little "oomph."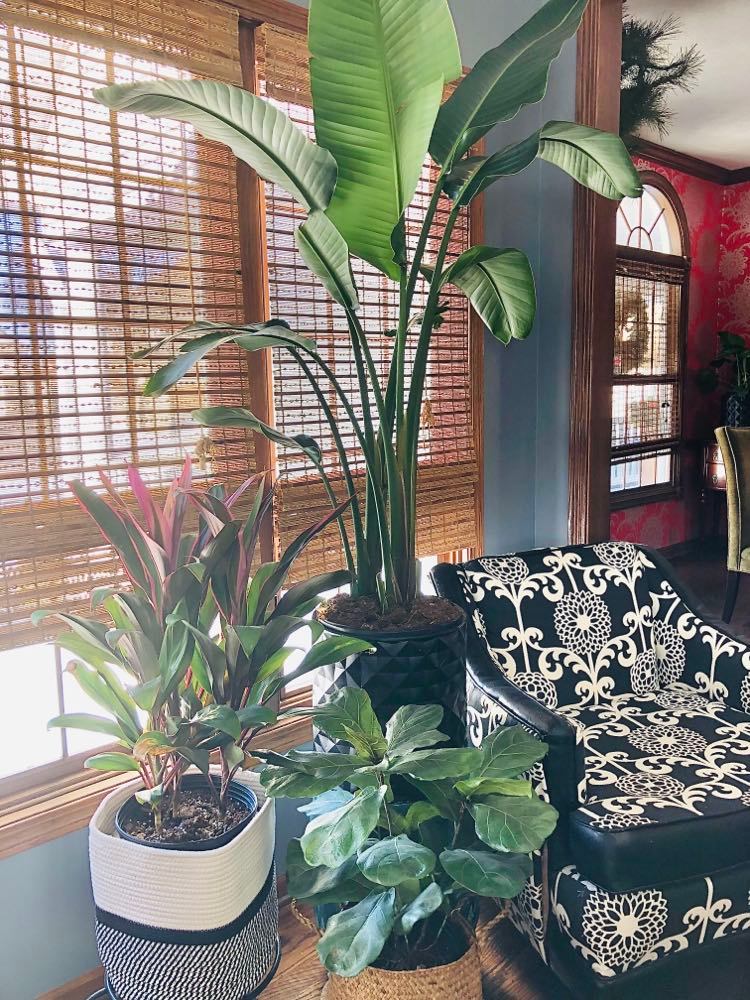 So, let's give them some "Oomph!" by creating a portable plant garden!
Let's start at the beginning.
Start with a large plate or tray that will hold at least three small pots of plants.  You can go traditional or all out funky! 
I love this tray because it has a high "lip" and can hold a lot of plants!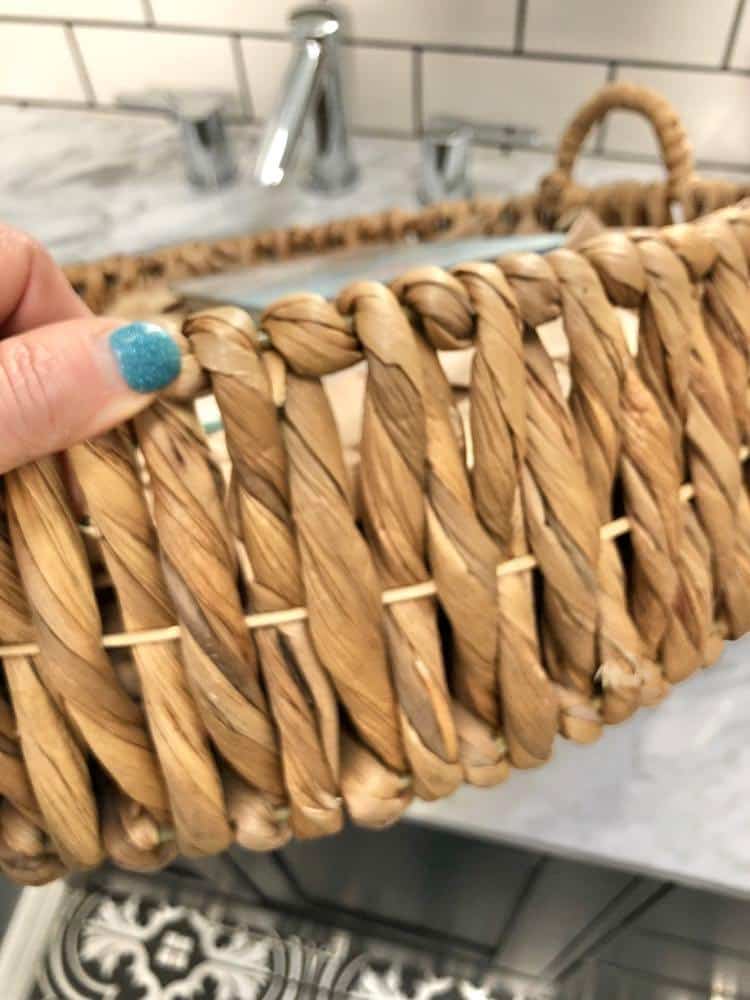 The plants are the stars but the vessel can speak to the style of the room. Here are a few favorite trays:
Line the bottom with these water trays so you can water easily. These are inexpensive and come in a variety of sizes.
Time for plants!
Next come the fun part…the actual plants! Try to gather at least three different plants that are a different height and texture.
Don't stress if you don't know the names of the plants. I usually don't!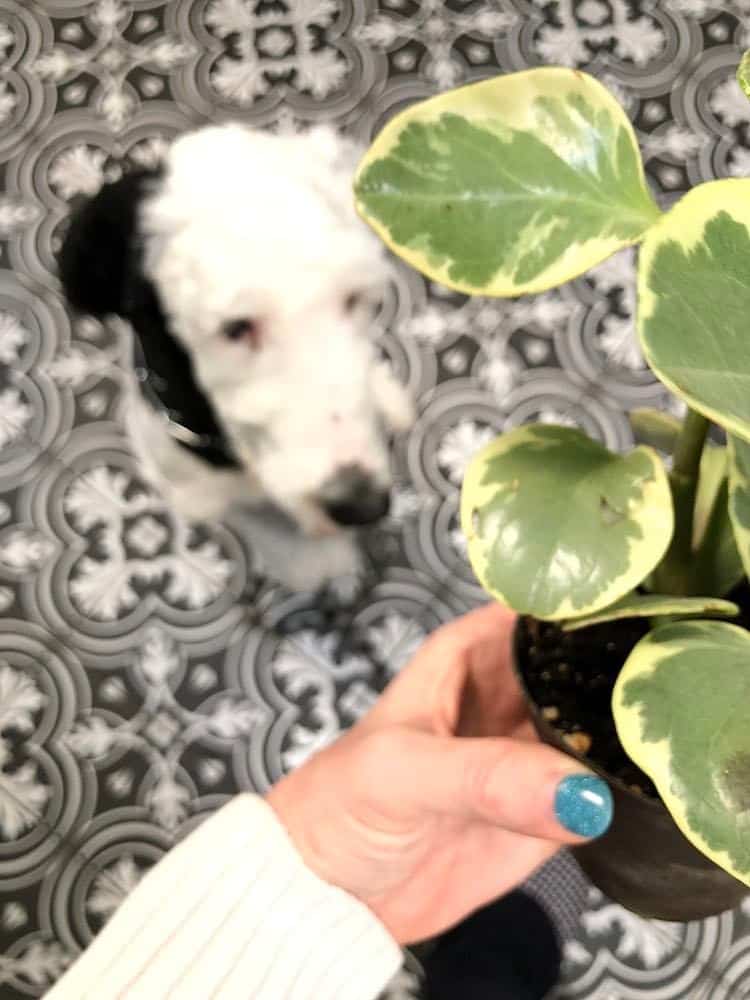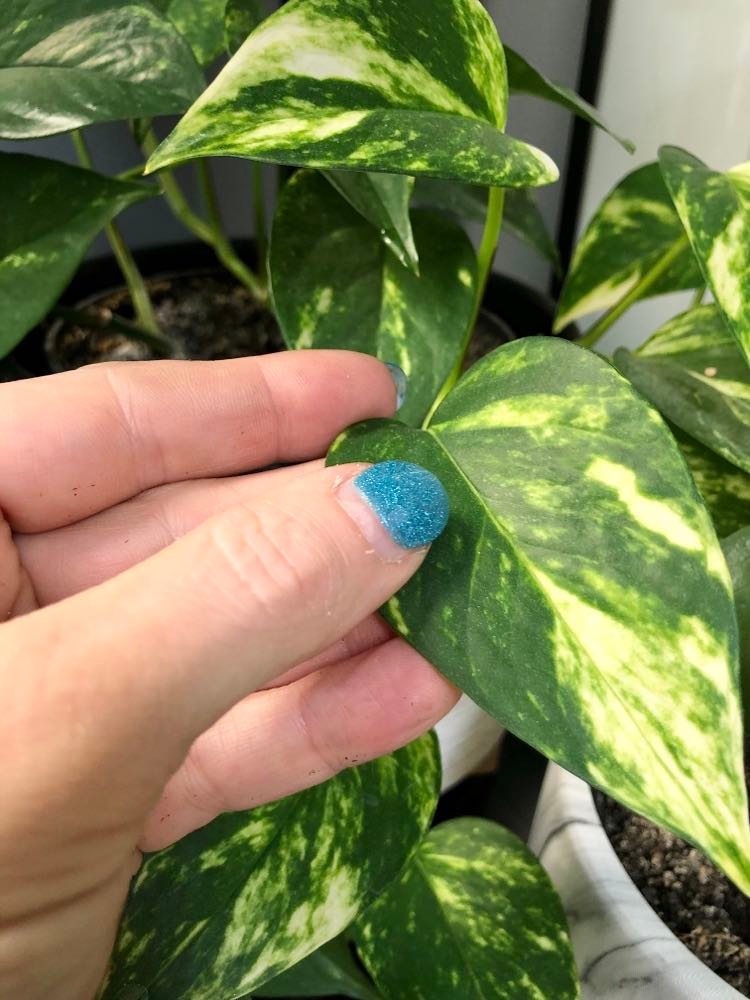 Tip: A great combination for a plant garden is a vining plant, a spiky plant, and a colorful plant.
Here are a few to consider:
I prefer no fuss plants that are forgiving when I forget to water. But you know how green your own thumb is. (Mine is light green……not emerald green!) Add as many as will fill your container. Because, in this case, more is more!
Fake it!
Here is a little tip: add a faux plant… or two or three!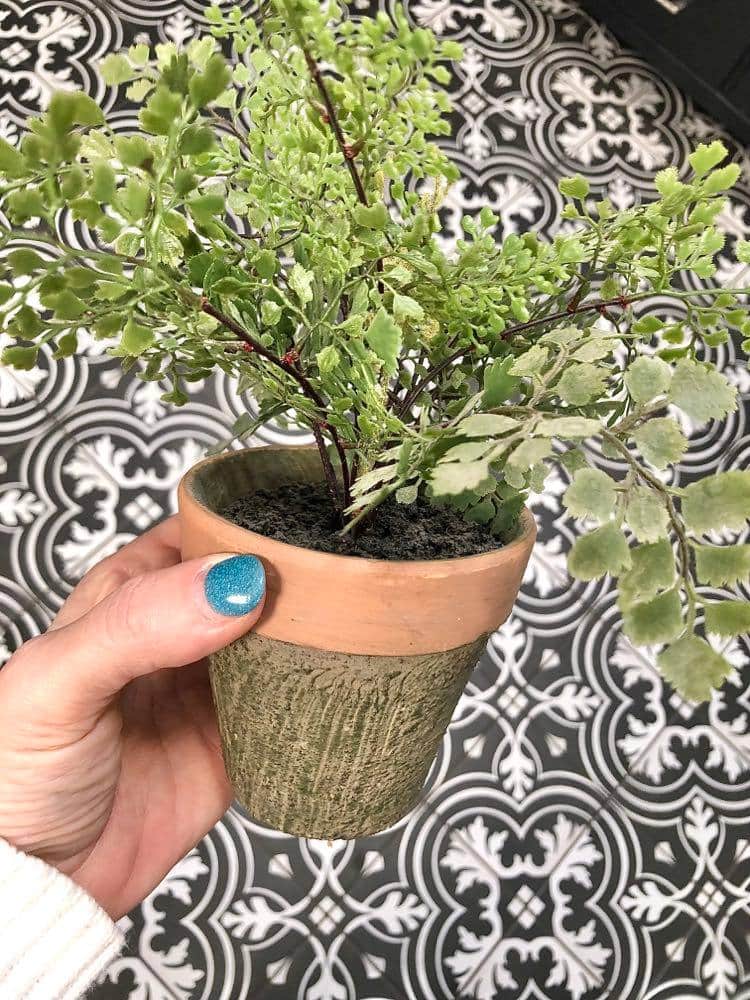 There are so many wonderful faux plants available and it can fill in empty spots if you don't have enough live plants.
Soften the Edges of your Portable Plant Garden
If you have any sort of depth to your container, crumble up some paper and stuff down the sides. Then, add some beautiful green dried moss to cover the paper and give your plants a frame. Don't be stingy. You don't want to see hints of paper through the moss.
Want to see this in action? Take a look at this video to see how I arranged everything in the woven tray!
Now that all of your small plants are in the same place, watering them will be a piece of cake! And, because they are all contained together, your display is easily moved from room to room as your mood or the light dictates!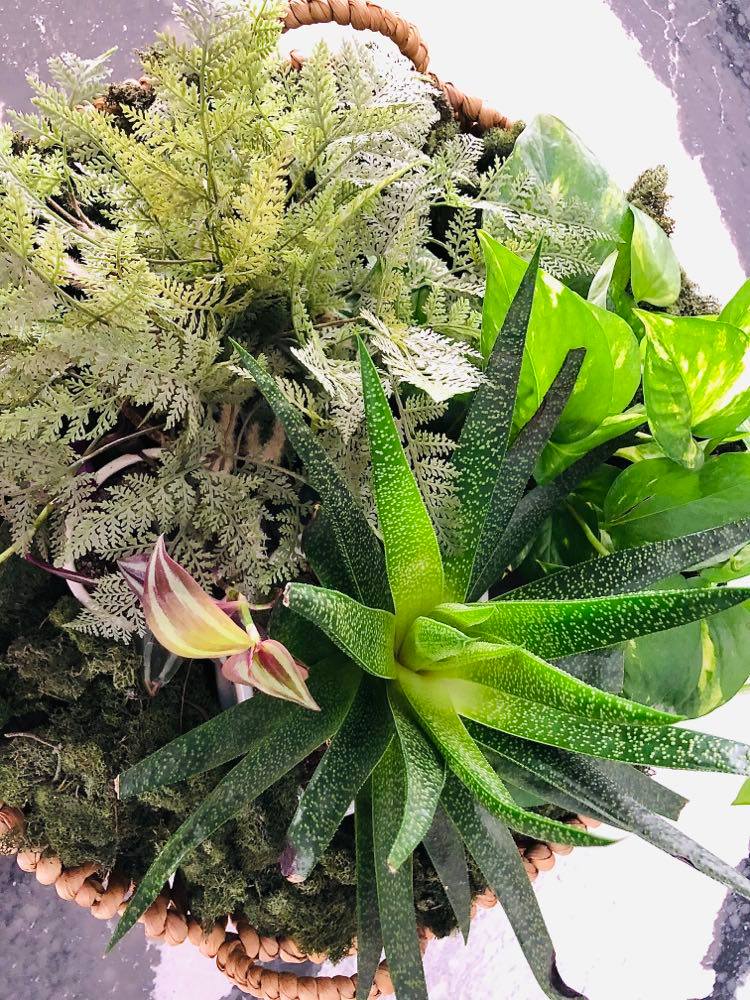 Oh, the weather outside may still be frightful, but your living, portable, display of nature is oh so delightful!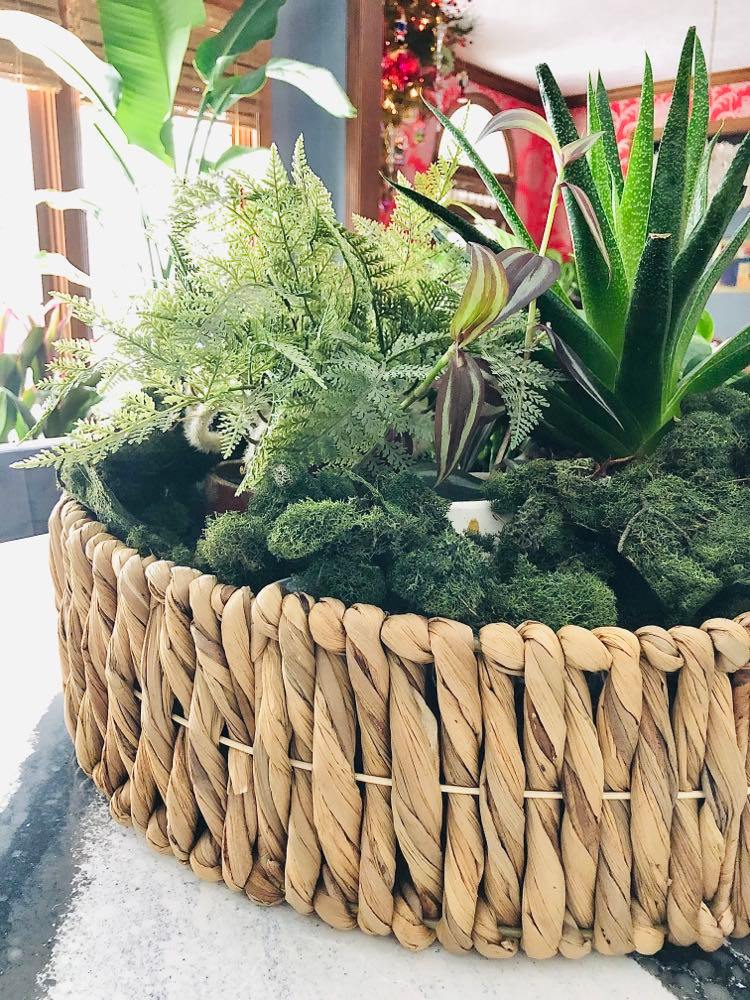 Cheers!

Make sure to follow me on Instagram and Facebook!
Here are some other plant related posts? Take a look!
How to Add Color to a Shady Area without Plants
Save our environment with plants and Earth Breeze laundry sheets! Find out how…