Decorate for spring and Easter with this easy DIY bunny pillow project using a pillow cover and some pastel colored felt.
M&Ms and pillows…you can never have too many!
There is no easier way to change out your home decor seasonally than with pillows!
With spring on its way and Easter on the horizon, I am seeing all sorts of fun bunny pillows in stores…often with, not one, but three bunnies!
As is often the case, the thought goes through my mind…"I can make that!"
Here is a quick DIY pillow project to help usher in spring and a "Hoppy Easter!"
Sonata Home Design is a participant in the Amazon Services LLC Associates Program, an affiliate advertising program designed to provide a means for us to earn fees by linking to Amazon.com and affiliated sites. Additional affiliates links are also included for your convenience.
My Materials
I cheated.
Just like buying a box cake mix, I cheated by using pre-made materials and adding my own spin.
Btw…I do this with box cake mixes too!
If you are a sewing purist…then you can easily create your own "pre-made." (I think that is talking in circles but you get my drift!)
The cheater material list consists of…
It starts with this…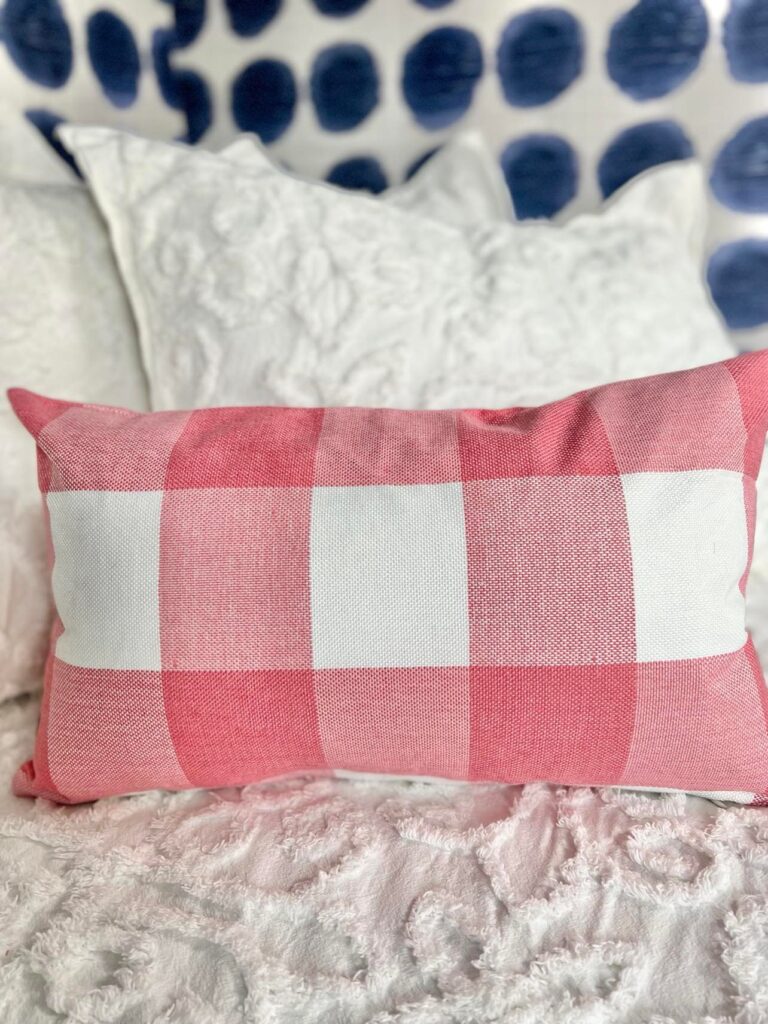 This amazing pink buffalo check lumbar pillow cover is the perfect backdrop for some spring bunnies. I purchased from Amazon and it comes in several colors. It is so cute by itself that I could absolutely use the plain gingham side year-round!
You can see the Pink Buffalo Check Pillow Cover HERE.
Then…these felt bunnies!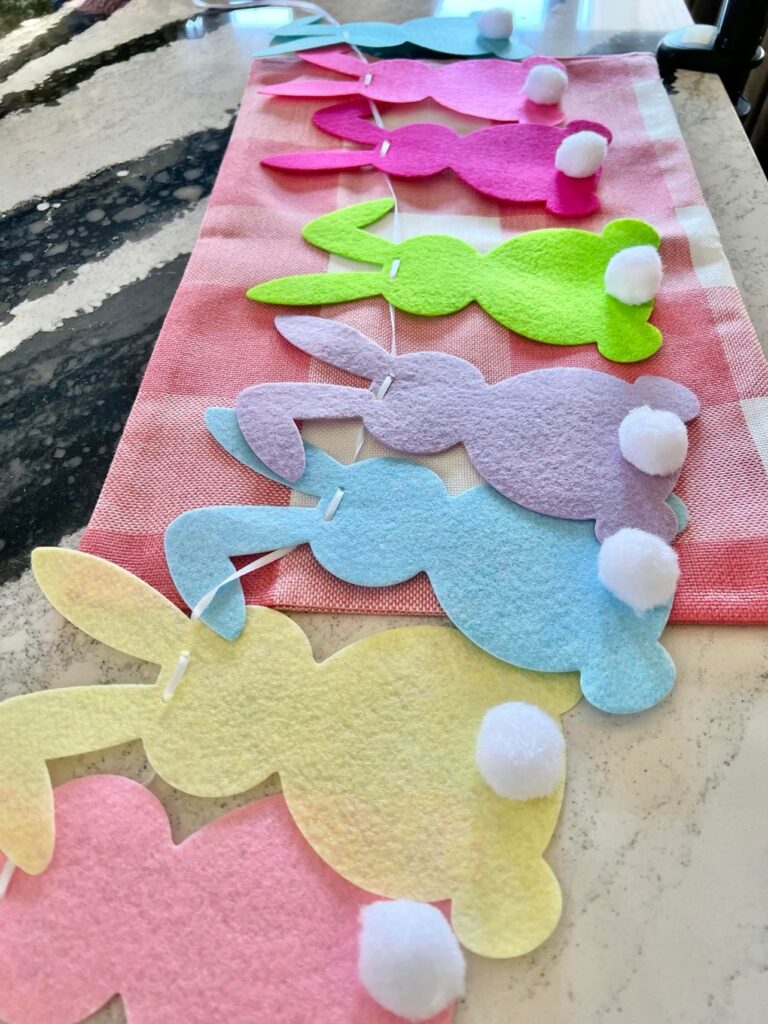 This adorable felt bunny garland is from a dollar store. SO CUTE!
They even come with cute little pom-pom tails! These remind me of when I added pom poms to some favorite green pillows. Another great spring project. You can see it here…
To coordinate with the pink check fabric, I used the three bunnies in shades of pink. Bunnies to spare!
DIY Easter Pillow How-To
Anchor the separate felt bunnies onto the pillow cover with straight pins.
I placed the bunnies and then measured carefully to make sure they are evenly spaced and placed exactly where I want them.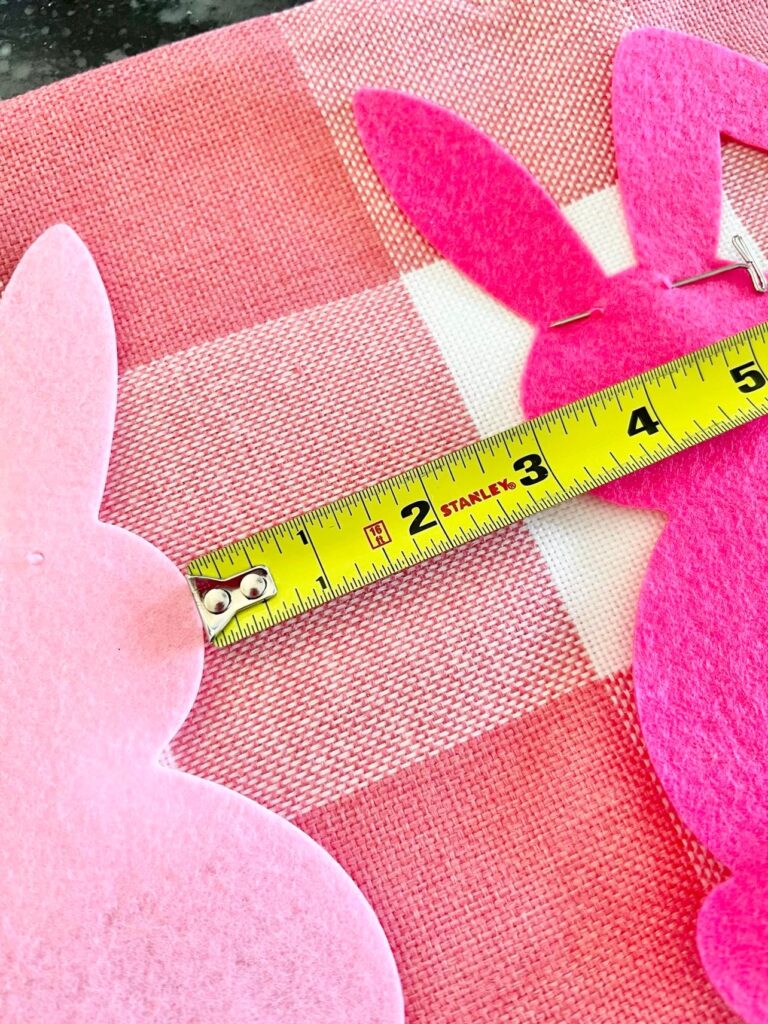 Start stitching!
No fancy stitches here!
In and out…up and down! I tried to keep even spacing from the edge and just worked my way around each bunny's outline.
Is it perfect?. No, but it was a great way to keep my hands busy while watching Netflix!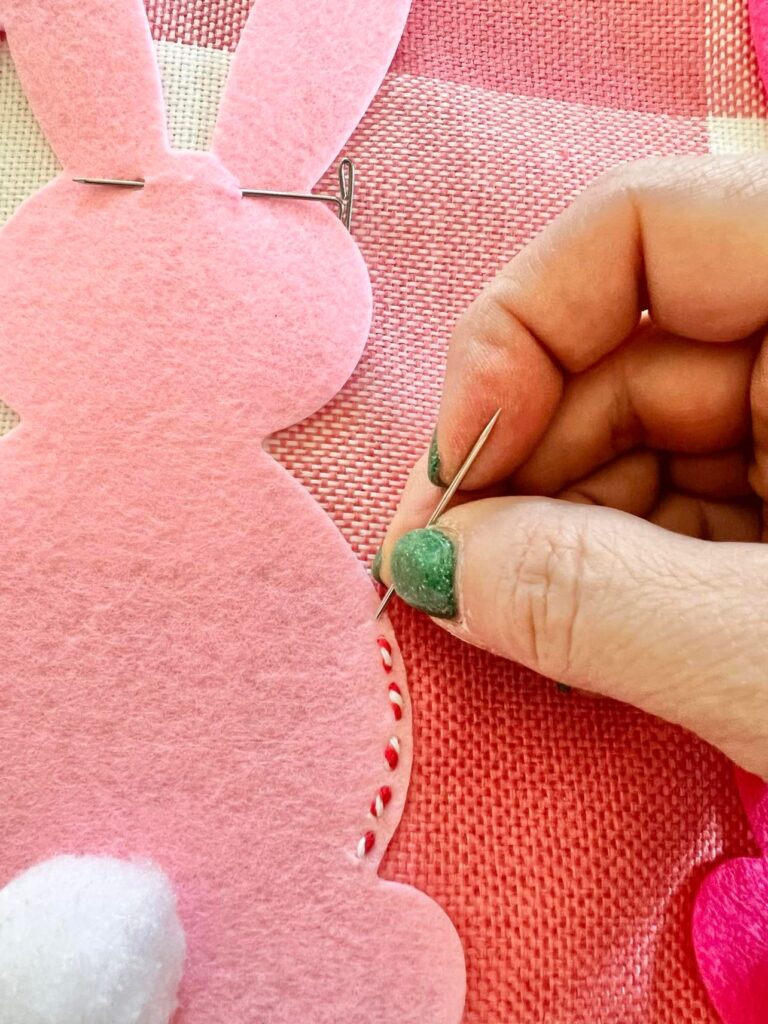 Each bunny had two little holes at the top where the garland ribbon went through.
So, I cut pieces of the garland ribbon to create little bows for each bunny.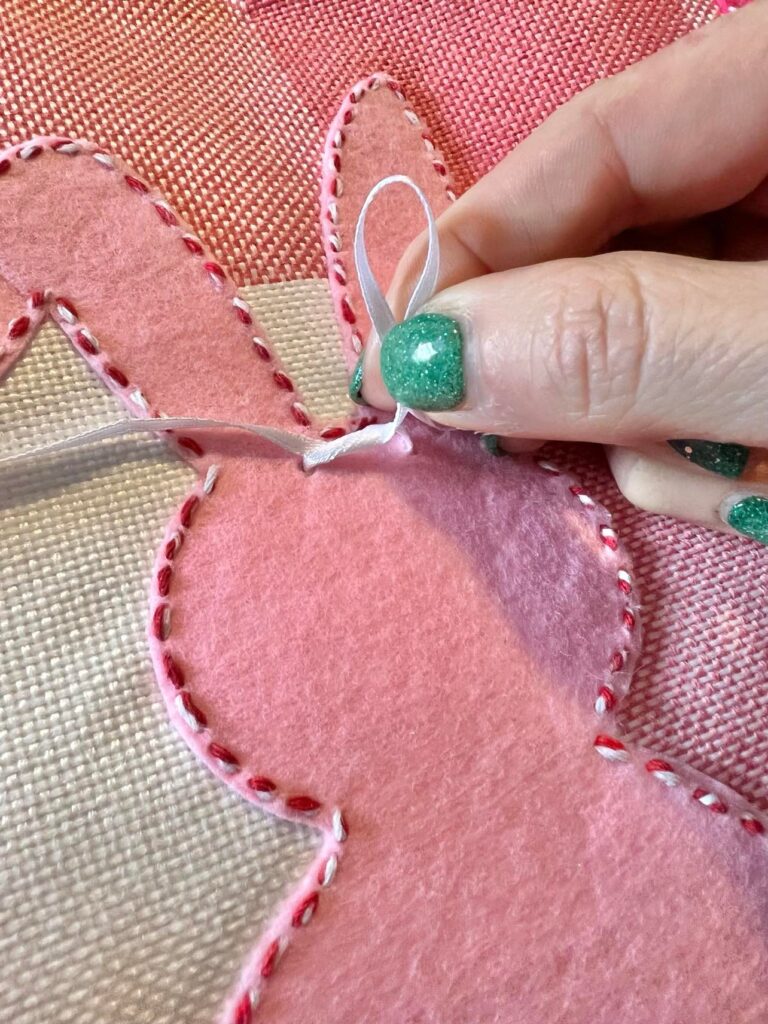 Voila! A DIY bunny pillow that is as simple as a straight stitch!
This is so fun for spring and Easter!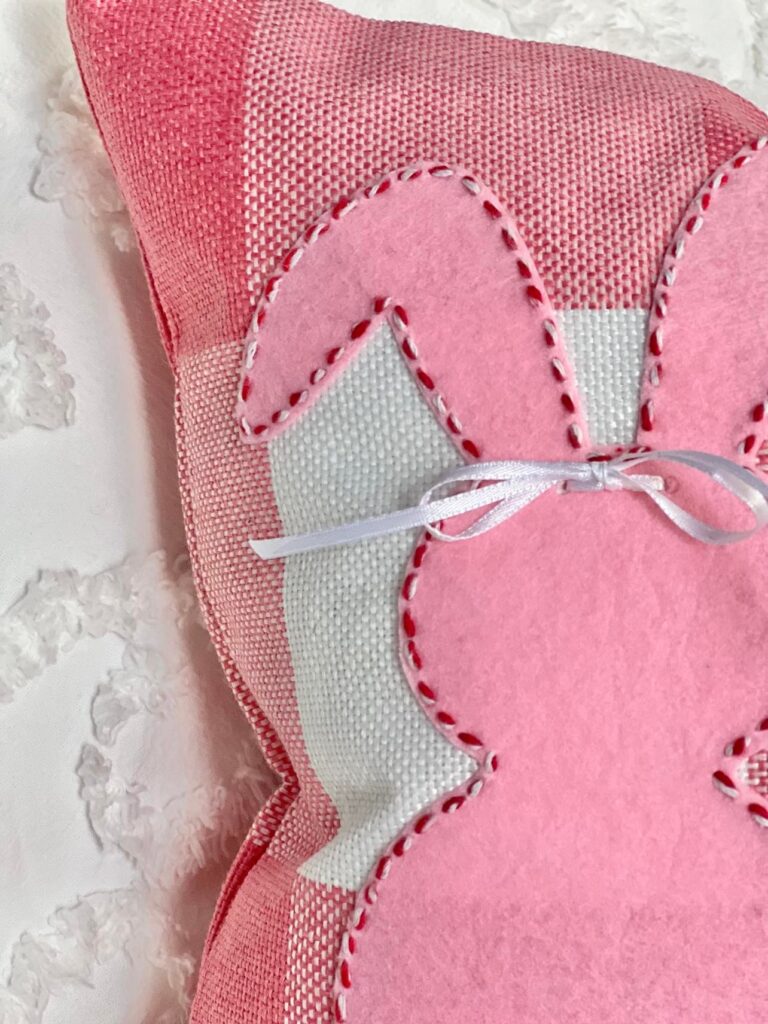 Also adorable in a little girl's room!
Or, the family room…
The kitchen…
How about my office!
Yes!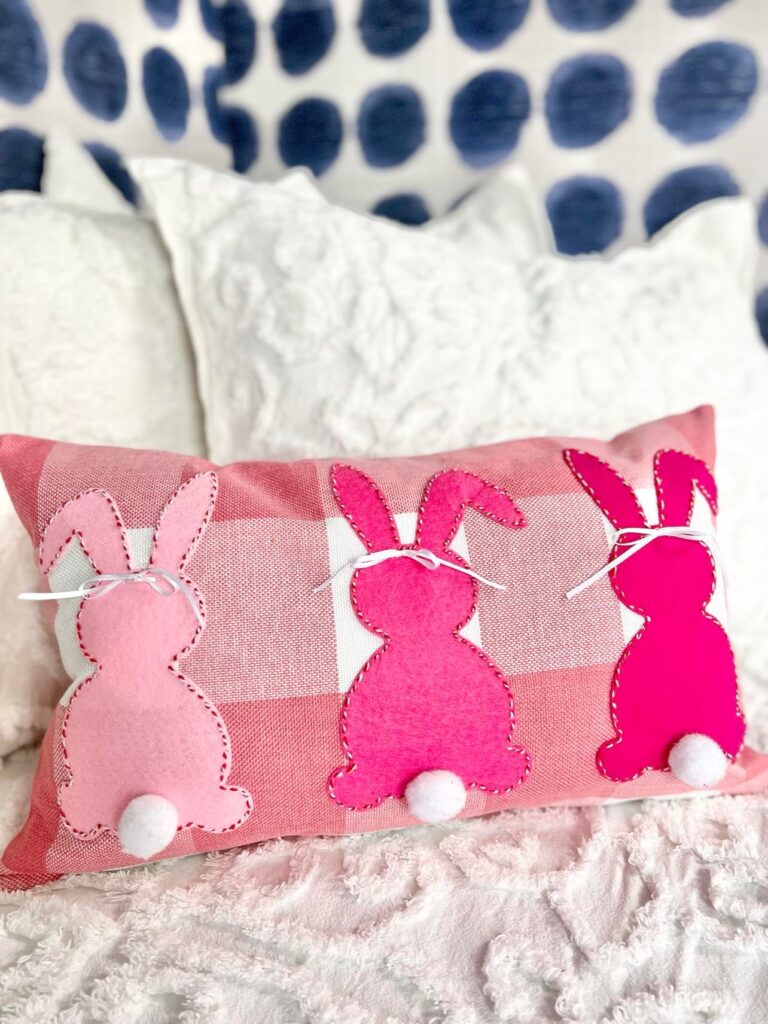 If you would like to bypass the process of making an Easter pillow, here are a few of my favorites you can purchase!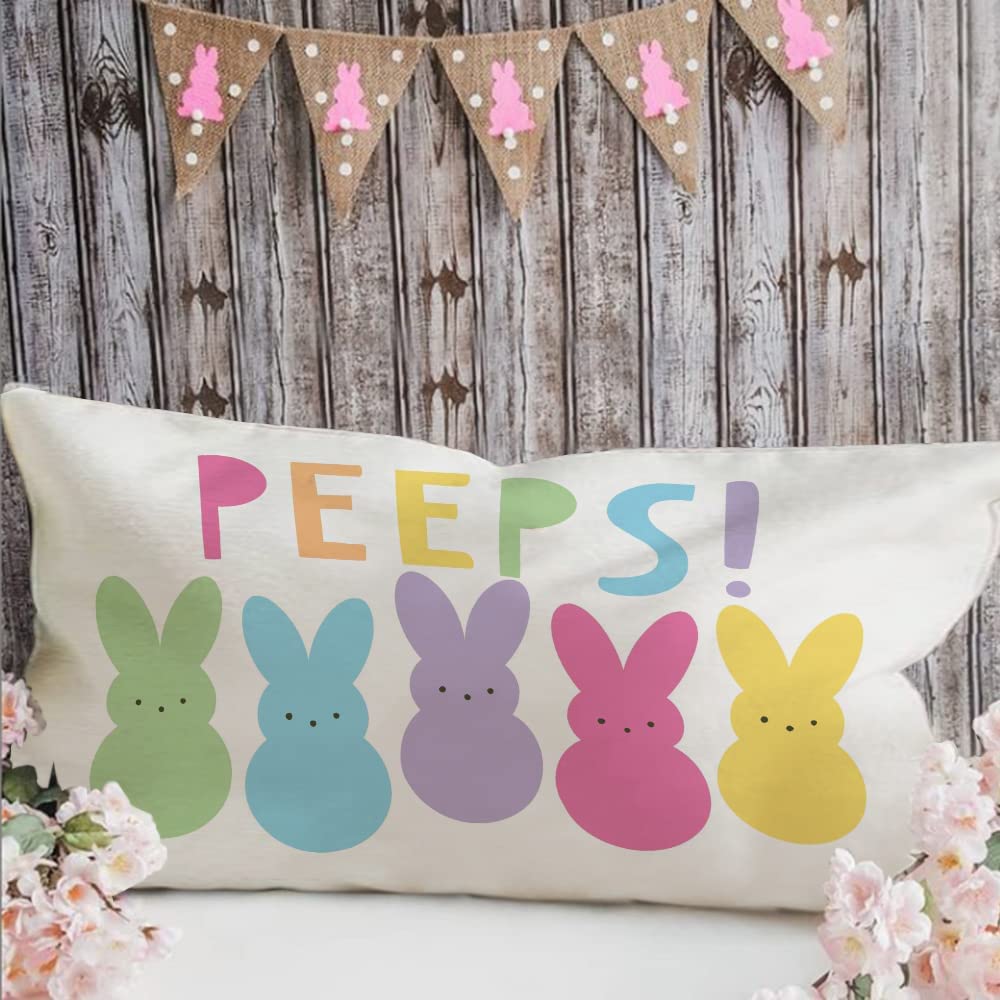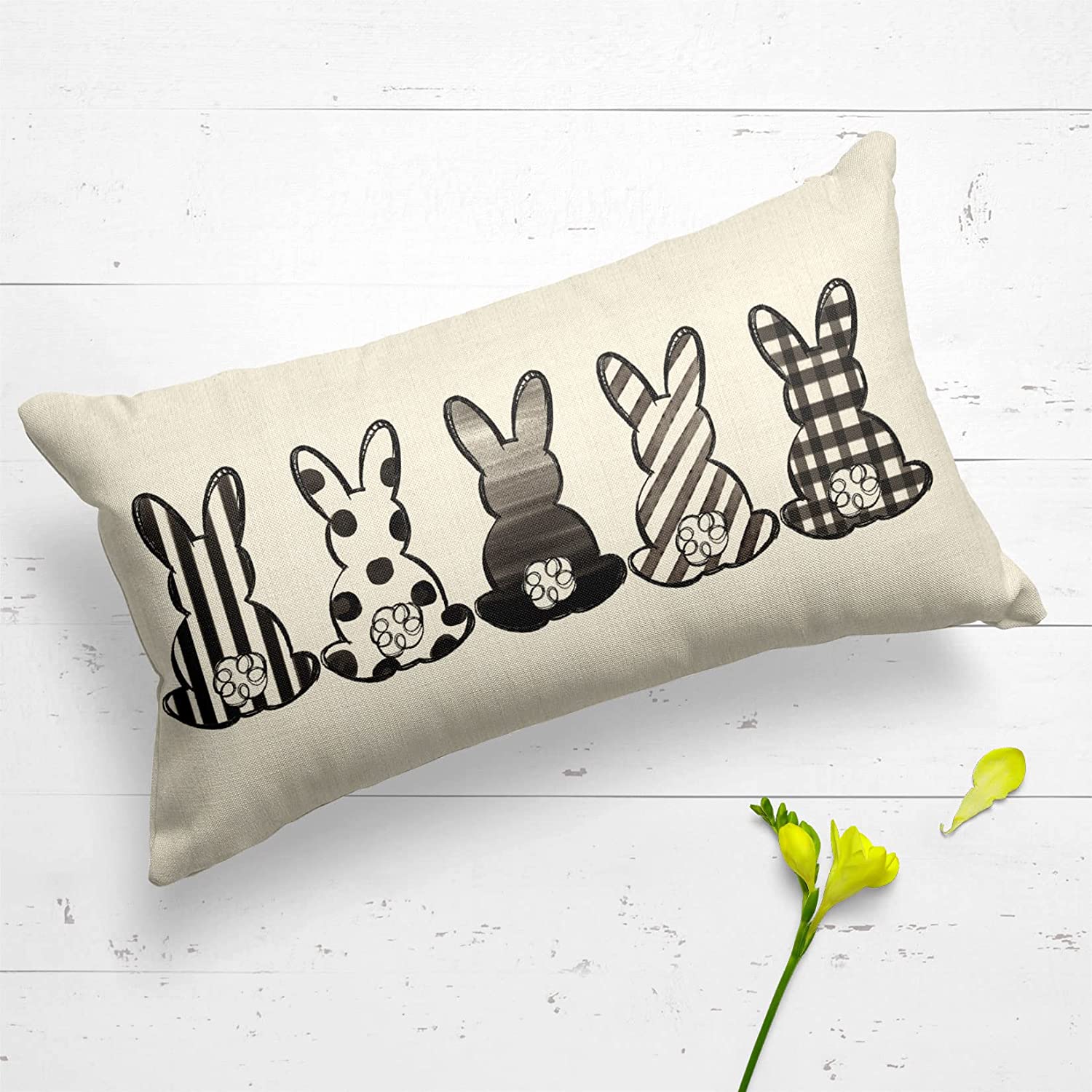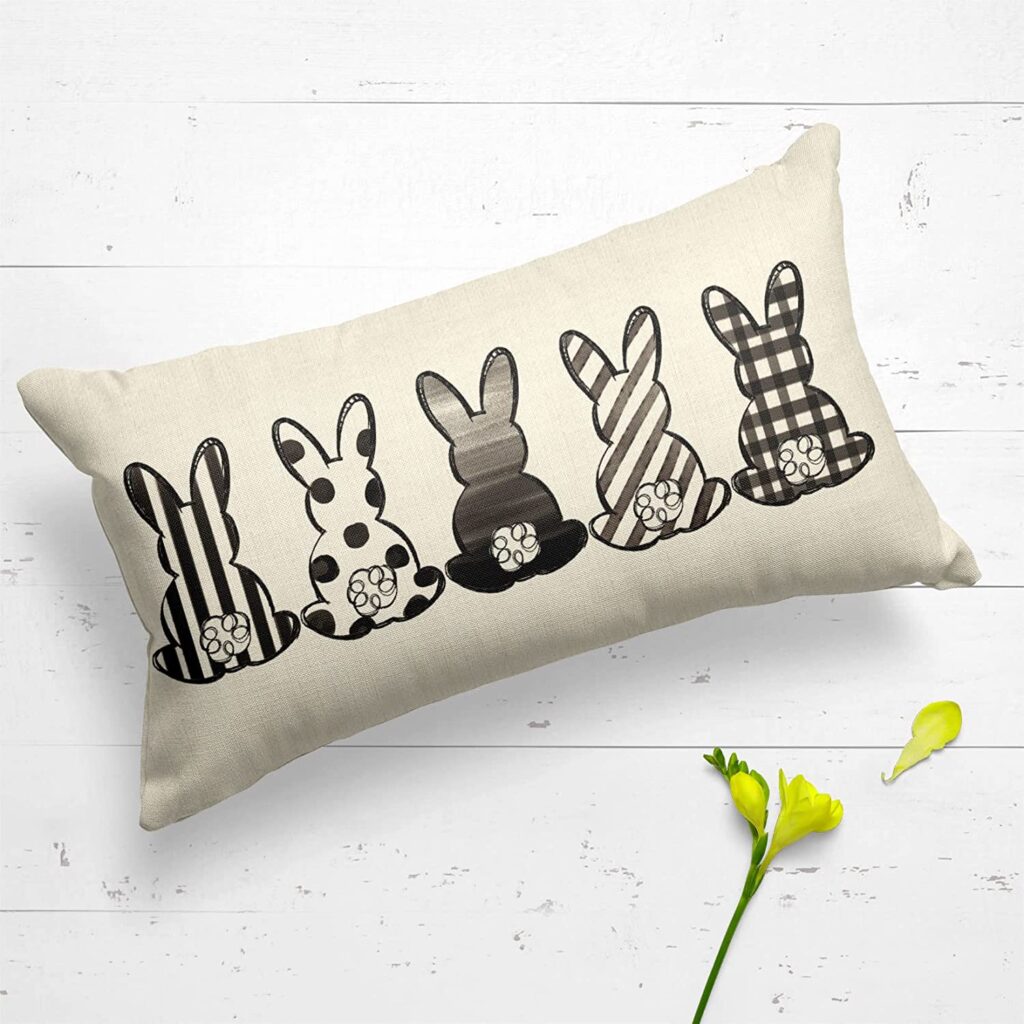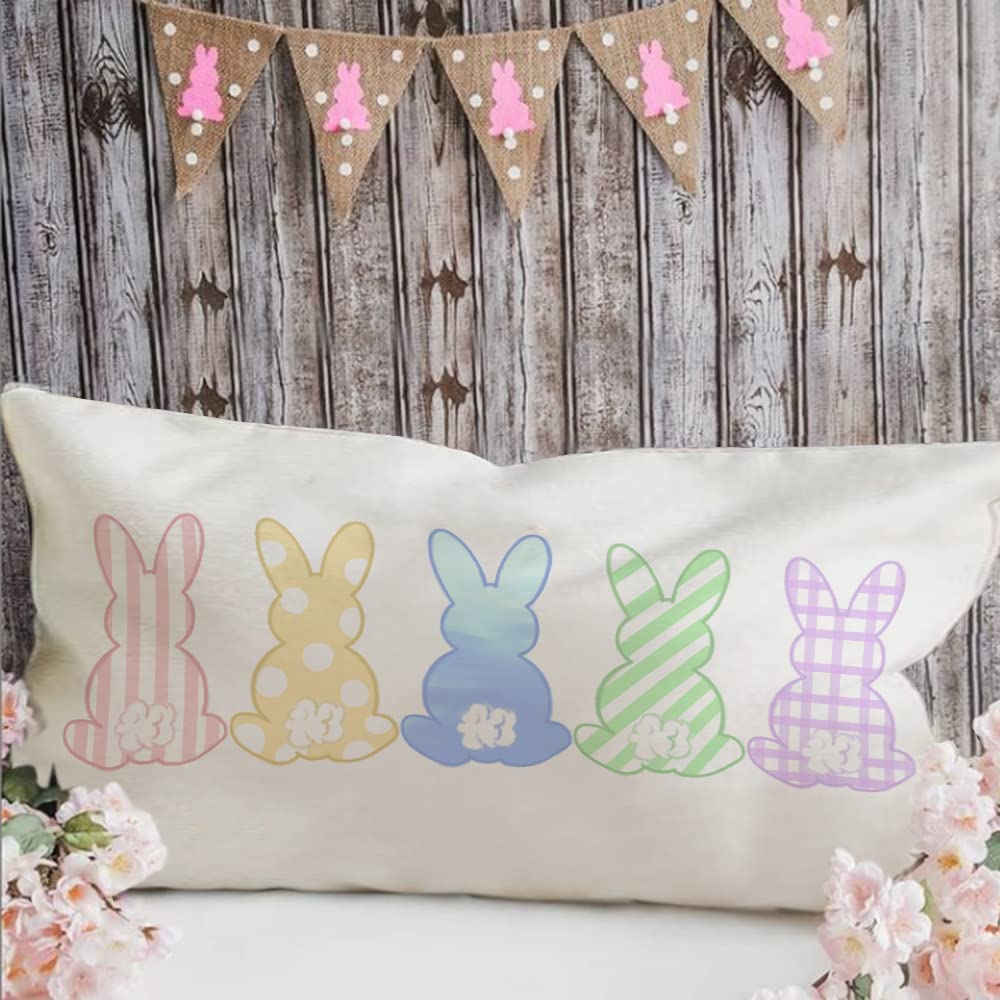 Whether you purchase in a store, create from scratch, or use my bunny pillow hack, you will love adding these little critters to your springtime home decor!
Cheers!

I love SUPER EASY craft projects. Here are some you might want to try!
9 Steps from Candle Lid to Coaster
How to Repurpose All Those Glass Plates