Easy Easter Decor Ideas for a Bunny Hopping Holiday
Get inspired this Easter with these easy decor ideas! From simple to bold, find the perfect Easter decoration for your home!
Hop onto the Easter decorating wagon with seven decorating bloggers who are ready to inspire you this holiday!
This blog contains affiliate links. This means a small commission is earned if you make a purchase by using this link. The price you pay will be the same whether you use the affiliate link or go directly to the vendor's website using a non-affiliate link. Sonata Home Design is a participant in the Amazon Services LLC Associates Program, an affiliate advertising program designed to provide a means for us to earn fees by linking to Amazon.com and affiliated sites.
Easter eggs, bunnies, jelly beans, and flowers!
Quintessential Easter decor!
Today I am sharing ways that you can take these iconic Easter items and take them to the next level.
But I'm not alone! I am joined by 6 other creative bloggers who are sharing their Easter decor ideas!
Grab a snack (I'm into jelly beans these days!) and check out all of the Easter decor inspiration!
I'm kicking it off with some ideas for your Easter table!
Have you ever had to serve lots of people at more than one table?
Here are some ideas for decorating a couple of Easter tables for the same group of people!
Check out my easy and colorful Easter Tablescape Ideas!
The next time you are in the grocery store, flower garden, or kitchen, pay attention to all of the amazing edible and natural elements that you can use to naturally dye Easter eggs. Wendy at WM Design House has a comprehensive list of how to use natural ingredients to create dye eggs any color you want!
Not only does she give you sources, but walks you through how to easily dye your eggs. You don't want to miss her colorful post!
Farmhouse 1820 Easter Table
My friend, Brooke, of Farmhouse 1820, sets a beautiful and charming Easter table!
I love how she used color and mixed patterns to create a tablescape that is fresh, elegant, and charming!
Wait till you see all of her beautiful dishes and linens!
Decorating with a wreath is one of the best ways to shake off the winter and say hello to spring!
Regina from Saved from Salvage created an adorable wreath with the sweetest little bunnies that you can make!
You can make carrots too! Check it out!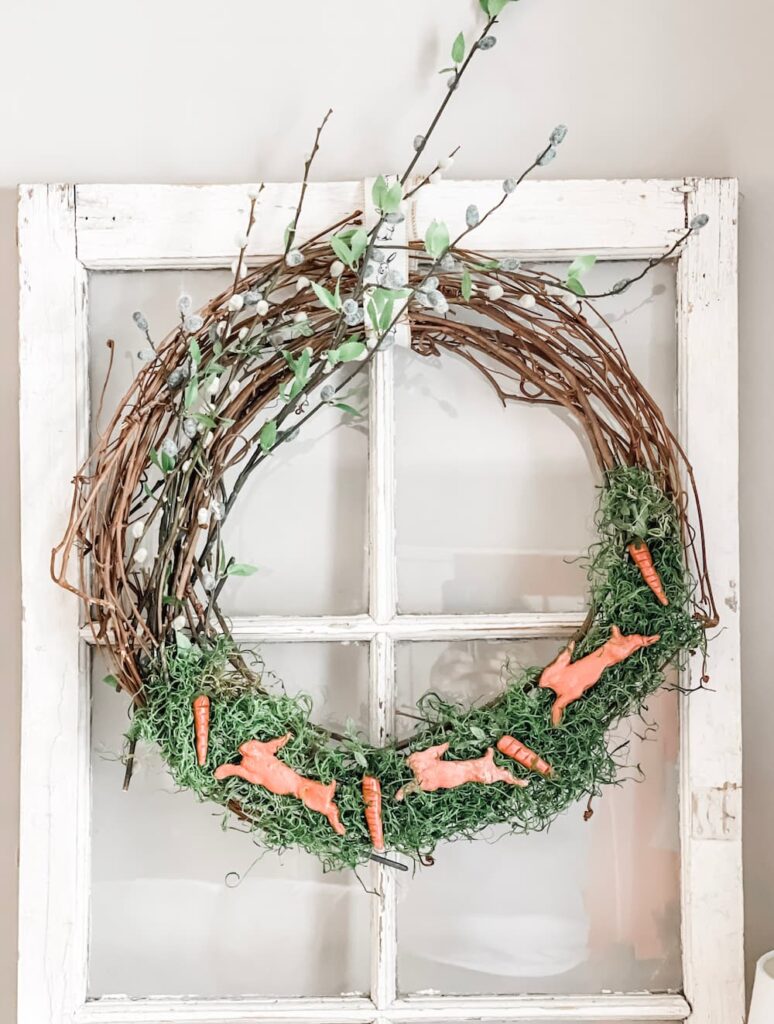 I always admire artistic talent and Crystal from Sweet Valley Acres has it in spades…or should I say bunnies!
Her Easter bunny has the most beautiful eyes. She gives all of the details and inspiration in her bunny painting post!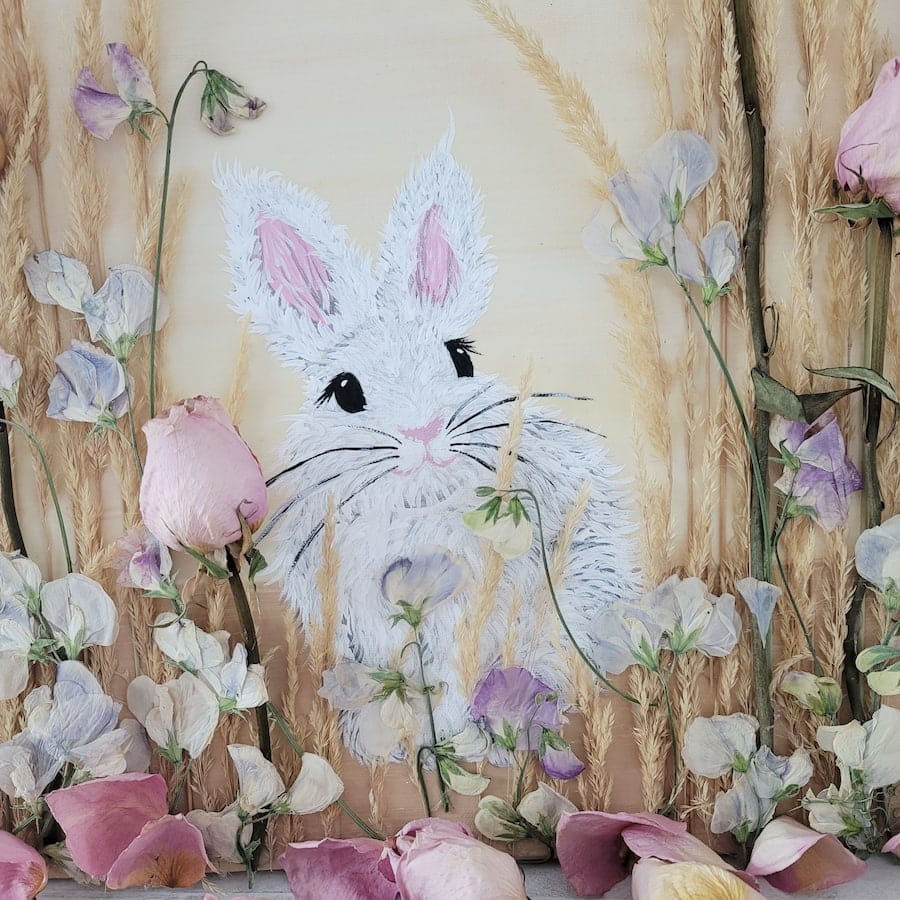 You will love the ideas of Kristy from At Home with Kristy!
She has a beautiful French Country style and sets a beautiful Easter table using a neutral color scheme and classic elements.
It is always fun to decorate chairs for a holiday and Sheri from Savvy in the Suburbs has a great project for you to try!
Such a nice touch!
Easter time can be a time of great joy for you, your family, and your friends. From all the holiday preparations to the family dinners, use some of these fun ideas as inspiration for your own decorations.
Whether you're going for unique egg coloring, rabbit-themed wreaths, special Easter table decor, or creative holiday painting, any of these ideas can help bring life and plenty of Easter cheer to your home.
Take advantage of this special time of year and give your home some Easter personality with creative decor. It's officially time to decorate for Easter!
Cheers!

More Easter Decorating Inspiration
Decorative Eggs for Spring with Just the Right Bling
A Thrifted Easter Centerpiece Makeover
Don't Forget to Pin It!
Thank you to all of my blogger friends who are sharing their Easter creativity. Be sure to hop over to each blog post and get inspired!
Pin the images below to your boards on Pinterest (just click the Pin button in the top left corner). You can also follow along with me on Pinterest!