See How I Thrifted and Created A Charming Easter Table Centerpiece
Get inspired and learn how to create a unique Easter table centerpiece using a thrifted votive candle holder, some paint, and some colorful eggs.
Have you seen something like this before? A votive candle centerpiece?
Maybe not in it's exact form…but something like it?
It is designed to hold votive candles. Maybe you have seen them with fewer votive cups or maybe you have them with more?
I discovered this one at a thrift store and very well may use it for candles.
Or…maybe I could create an Easter Table Centerpiece!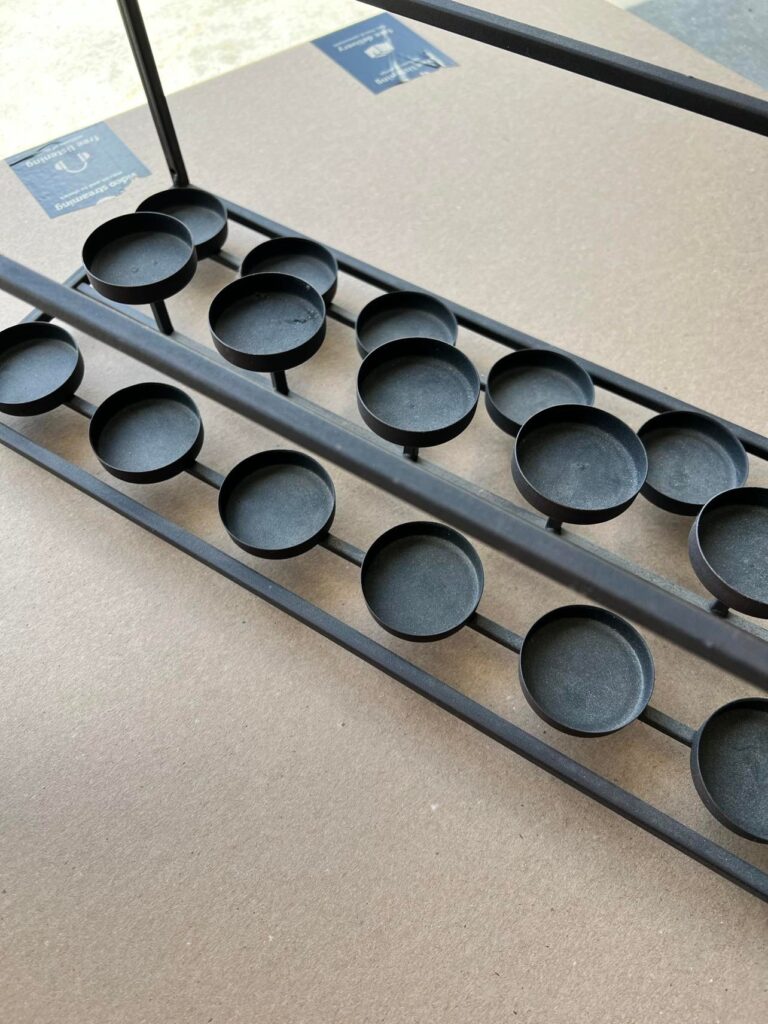 Here is my "before" video! (Keep reading for the "after!")
From Candles to Eggs…
I grabbed a can of my current favorite paint color: COLORSHOT spray paint in Extra Guacomole!
Don't you love the name!
I actually contemplated making nachos as I spray painted the candle holder!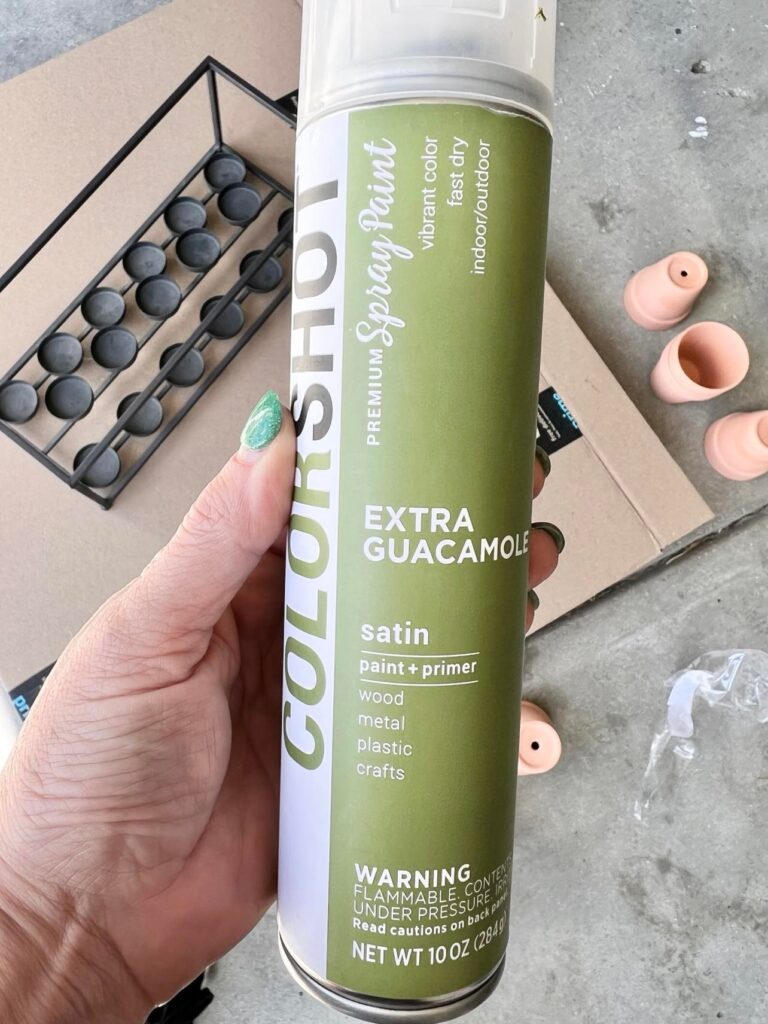 Always spray paint in a well ventilated area. Fortunately, it was a nice day so I could paint in the garage with lots of fresh air.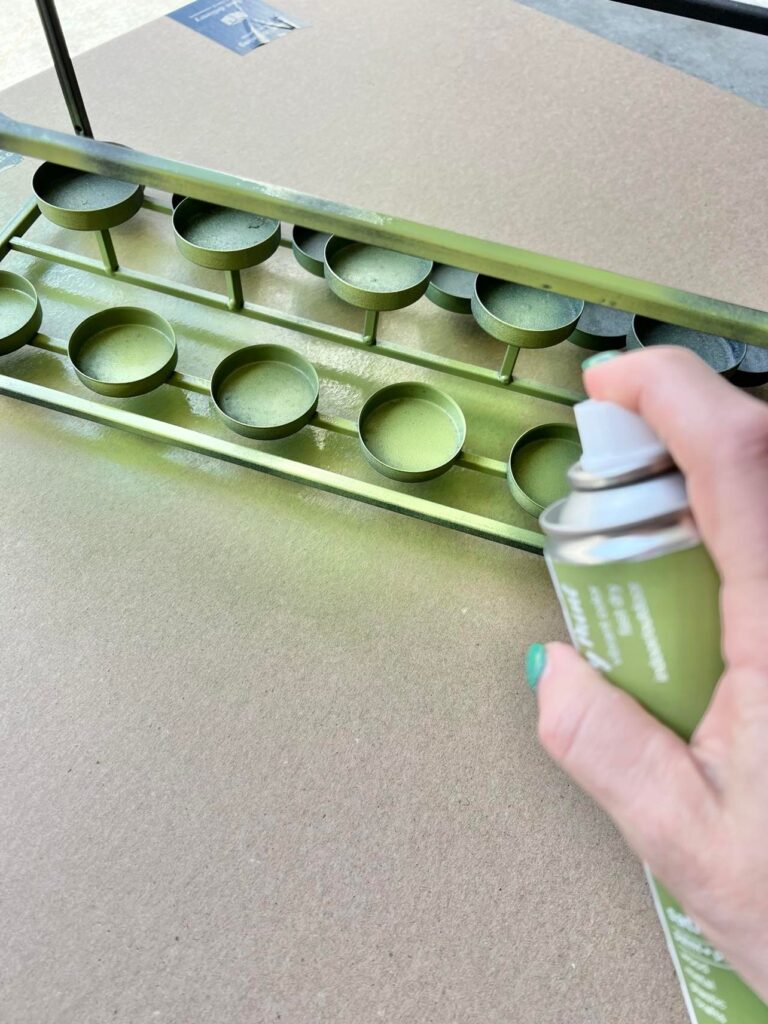 One of my favorite colors to combine with green is…
PINK!
Preppy, perky, and positively perfect!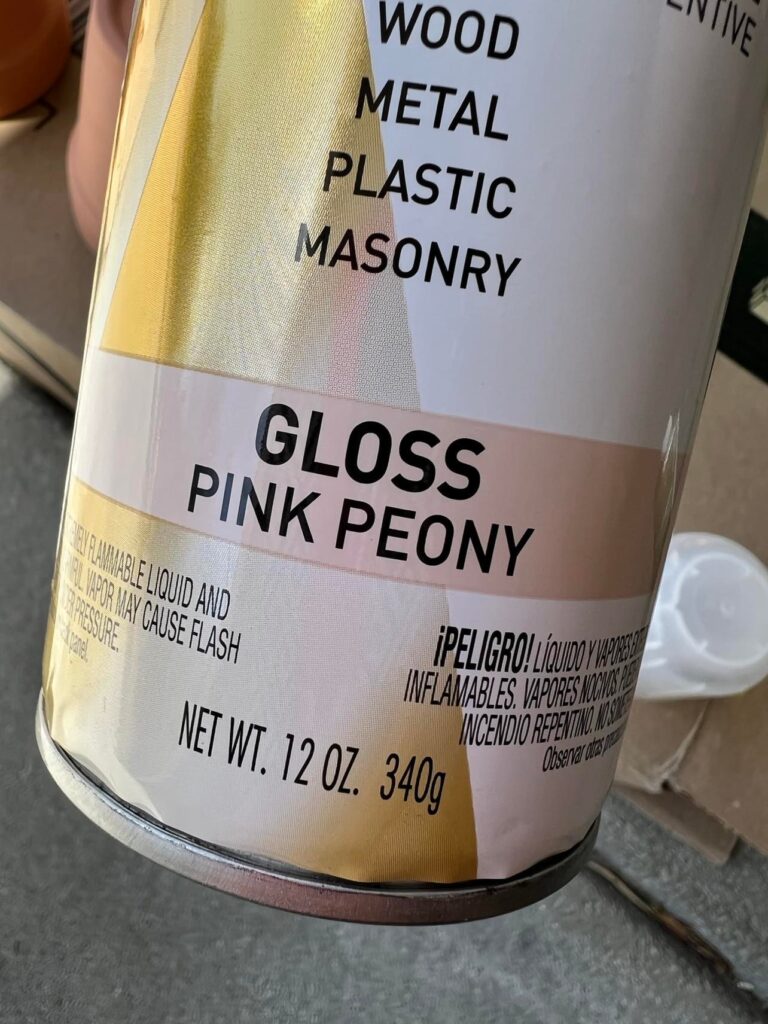 Some small terra cotta pots from the dollar store got a coat of pink peony paint!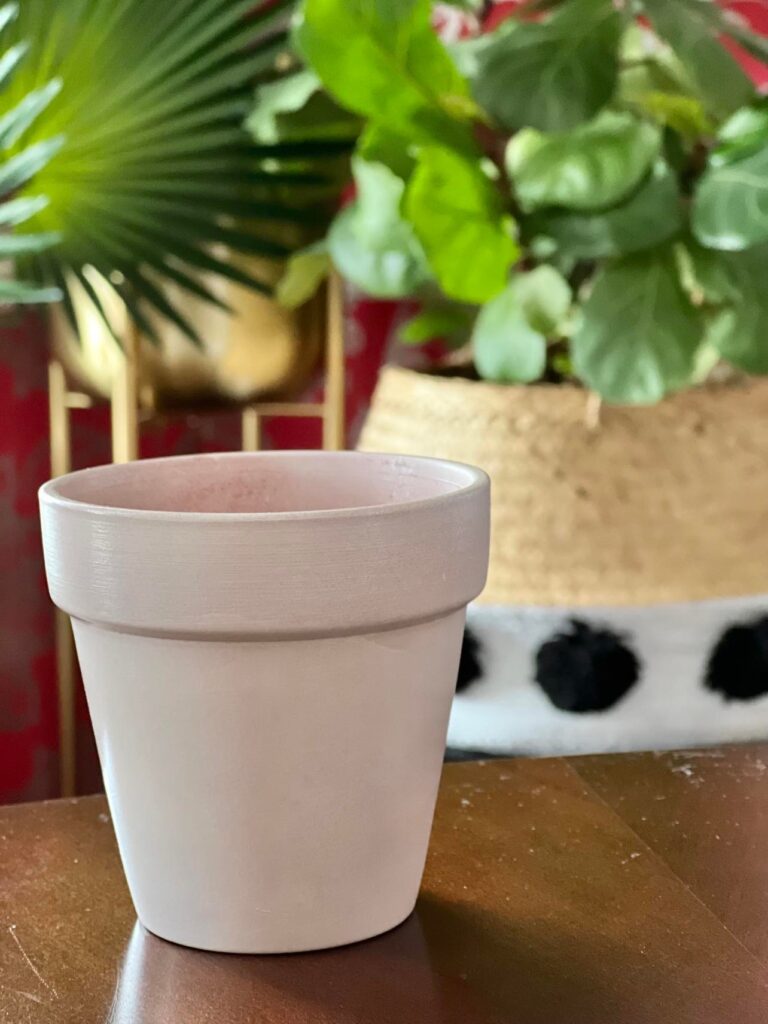 A little green Spanish moss creates a tidy little nest for Easter eggs.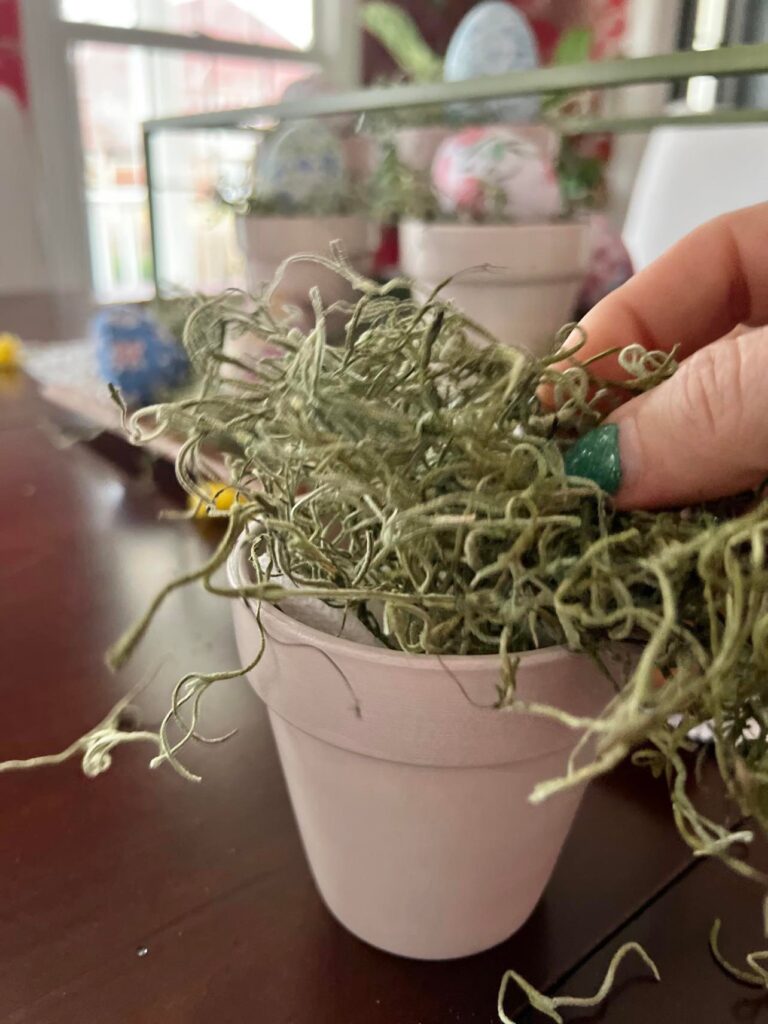 Faux eggs covered in floral paper napkins are charming nestled into their pots.
And, the pink pots sit perfectly on each candle holder "stand."
Easter Table Centerpiece Reveal
I love this centerpiece because it works well on any surface!
I can keep it on the kitchen counter or move it to a table as the centerpiece.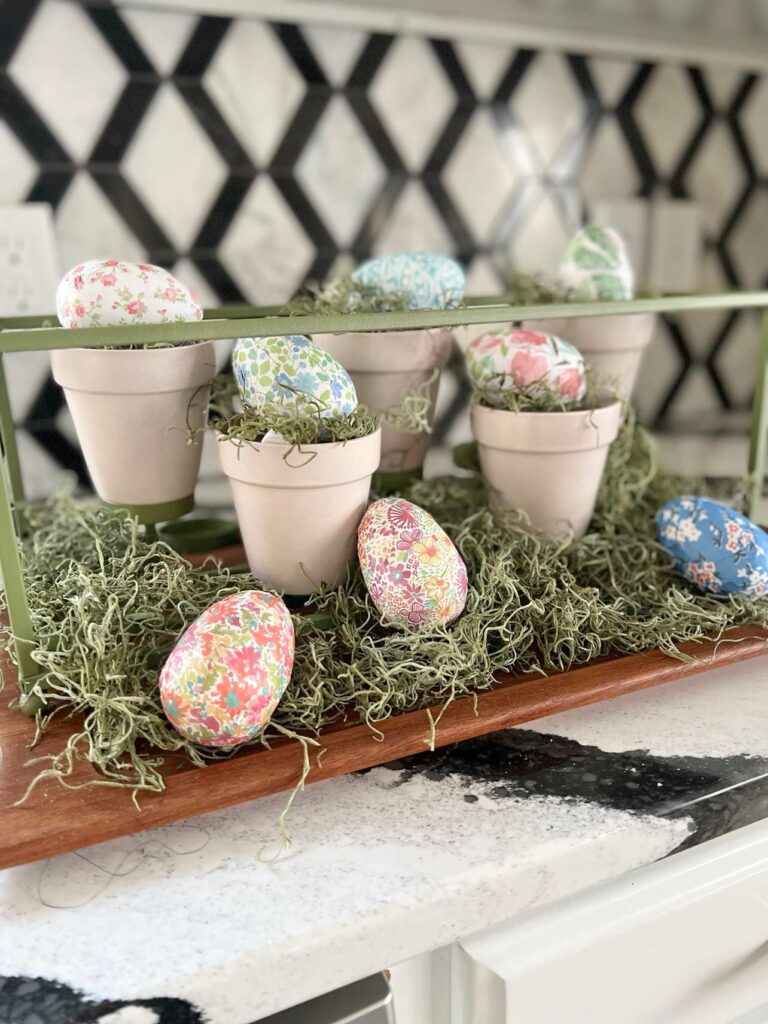 Drumroll for the "after" video!
You may not have the exact candleholder, but this idea can be used with any candleholder with a base wide enough to hold a small pot.
Easter eggs on parade!
Happy Easter!
Cheers!

P.S. Do you love thrift shop transformations. Here are a few of my favorites!
How I Turned Earrings into Unique Home Decor
The Story of the Blue Foil Leaf Table
9 Steps from Candle Lid to Coaster
P.S.S. Have you heard of the One Room Challenge? I am transforming a basic bedroom into a colorful and unique guest bedroom. You can see the progression as I Jump Into the One Room Challenge – 2022!