How I Turned Earrings into Unique Home Decor
See how I turned a thrift store vase into a unique home decor accent using a simple pair of stylish earrings.
You never know when the inspiration will hit.
Often, a thrift store is the source of inspiration!
When I found this beautiful silver mercury bud vase at a local thrift store, I immediately started envisioning how I would display it and fill with pretty little flowers.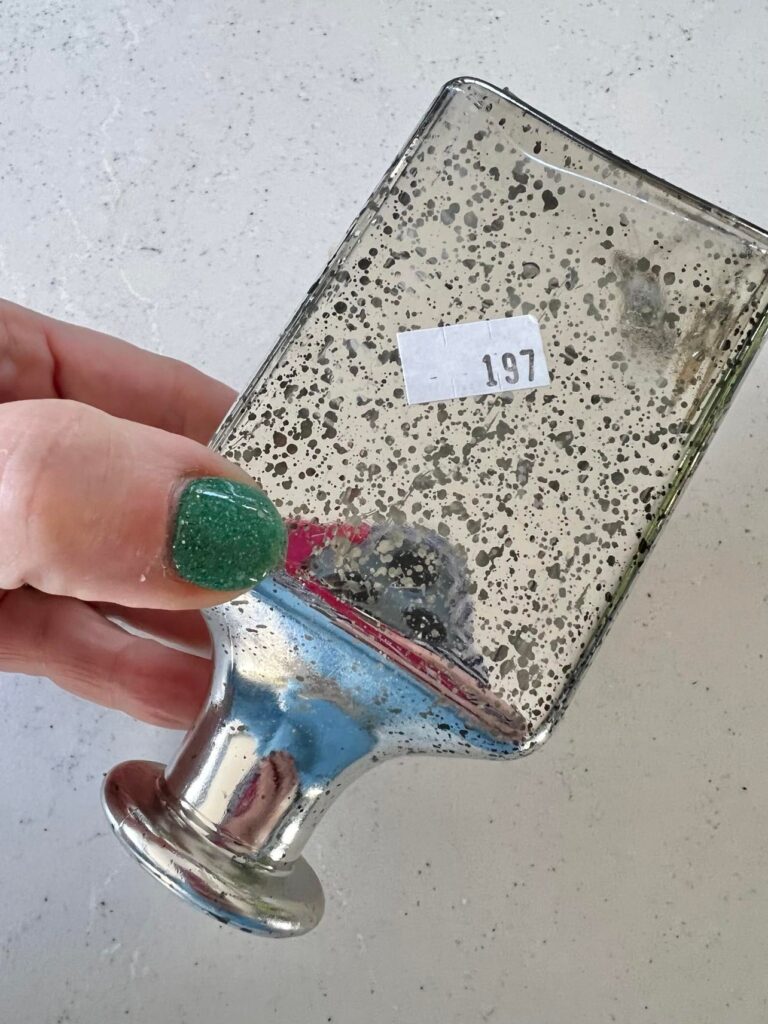 As I as paying my $1.97 for the vase (yes! $1.97!), I was directed to the free table and invited to choose something as a thank you for my purchase.
Well, who doesn't love the FREE table!
These green earrings caught my eye.
Not because I wanted to wear them. (although I would!)
Rather, I loved how bold, colorful, and graphic they were.
Very Art Deco!
And….what if I combine them with my new vase?
Earrings as home decor? I have considered stranger things!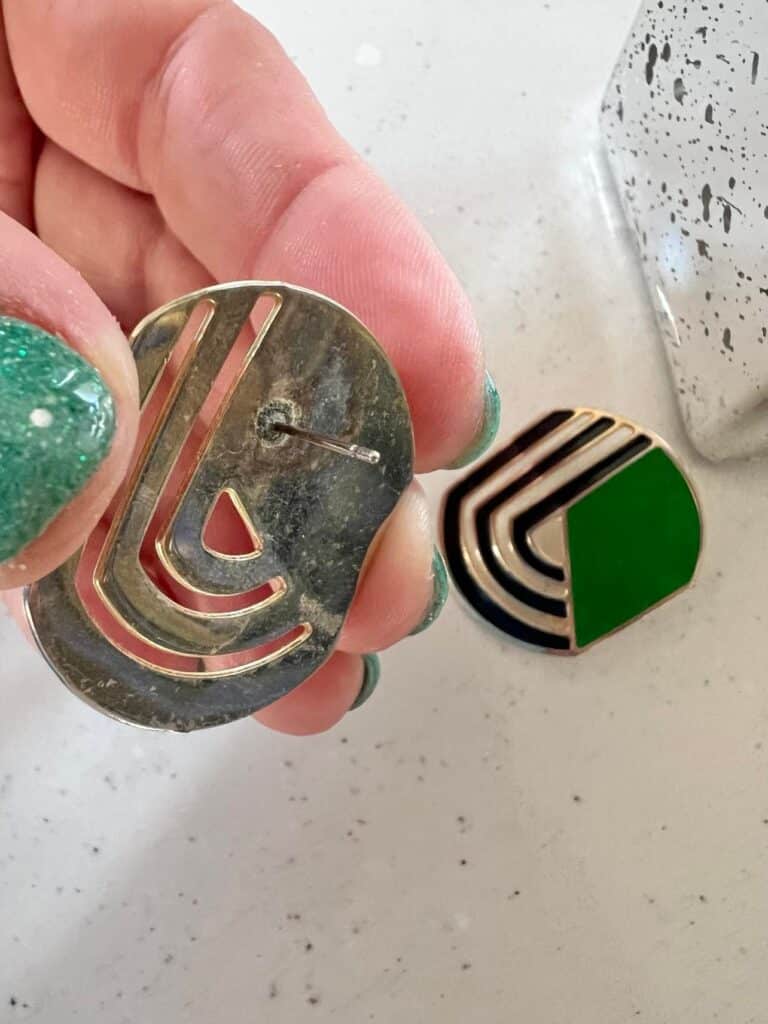 A 5 Minute Project
All told, this project took me about 5 minutes! Here are the details…
Using a pair of pliers, I twisted off the post of the earrings.
Actually 3 bends back and forth with the pliers was all it took!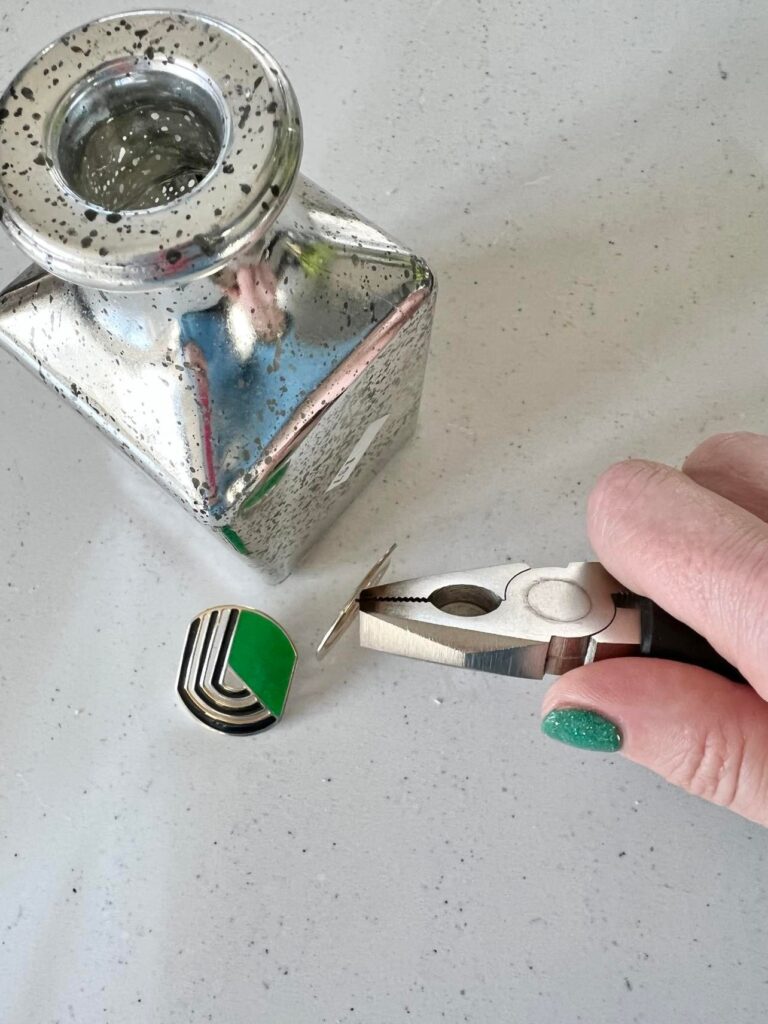 I lined up the earrings in the direction that I wanted.
This actually took more time than twisting off the posts!
Up, down, this way, that way…this is when my overthinking kicks in and I have to remind myself…"Just decide!"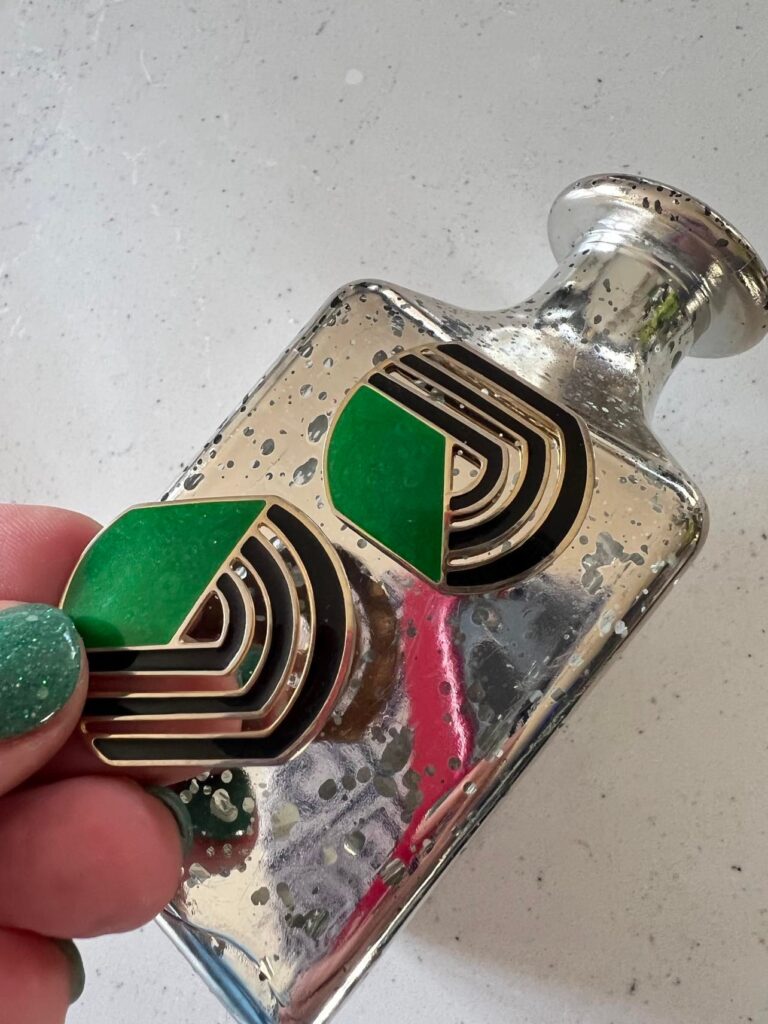 My glue gun worked its usual magic and just a couple dots of hot glue on each earring was enough to secure the earrings to the side of the vase.
After pressing on the vase, I held for about 30 seconds to make sure the earrings were secure.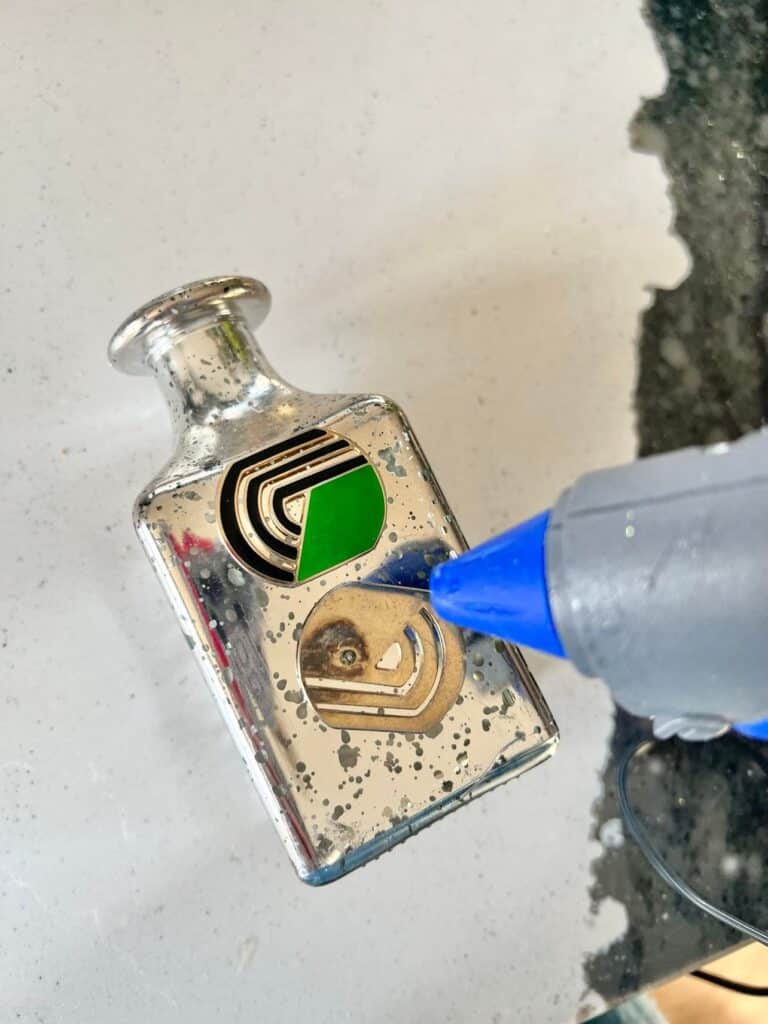 This was not rocket science and is possibly the easiest project I have ever shared.
But I like to think that it might send you to your jewelry box (or nearest thrift store) to find the perfect adornment to your home decor!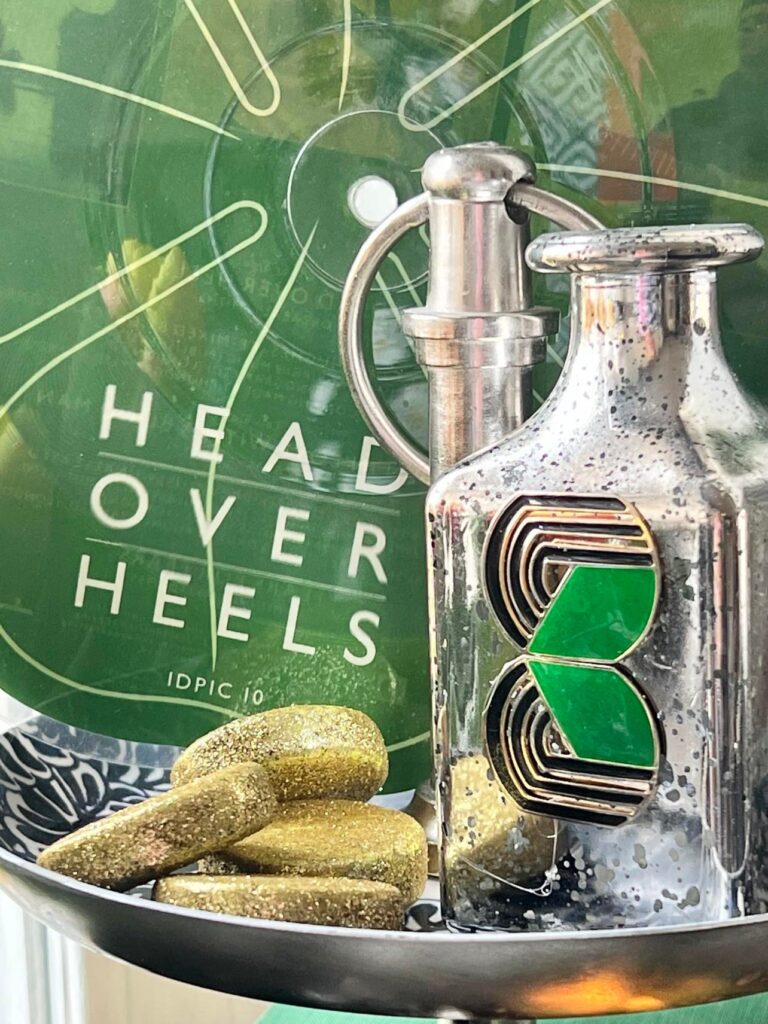 Cheers!

p.s. I have some other easy projects you might be interested in!
Mirror, Mirror on the Wall: How to Decoupage with Paper Napkins