DIY Dog Bowl Succulent Garden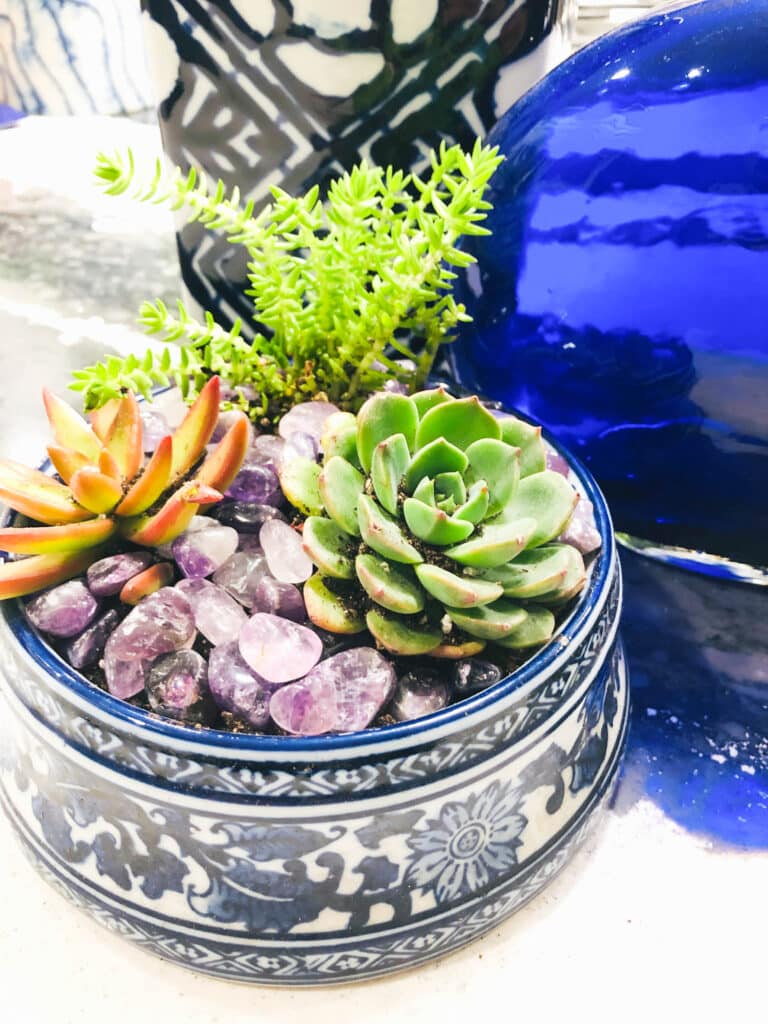 Some things just pair well together.
Shoes and socks. Salt and pepper. Peanut butter and jelly.
A used dog dish and three lonely succulents are not exactly a pair that pops easily into my head.
And as with most odd combinations, there is a story behind this…
We lost our beloved 17 year old poodle, Charlie, last fall. He was our joyful, lovable, adorable family pet during those precious years of raising our daughters. He was a best friend to each of us and we were heartbroken when his health failed and we had to put him down.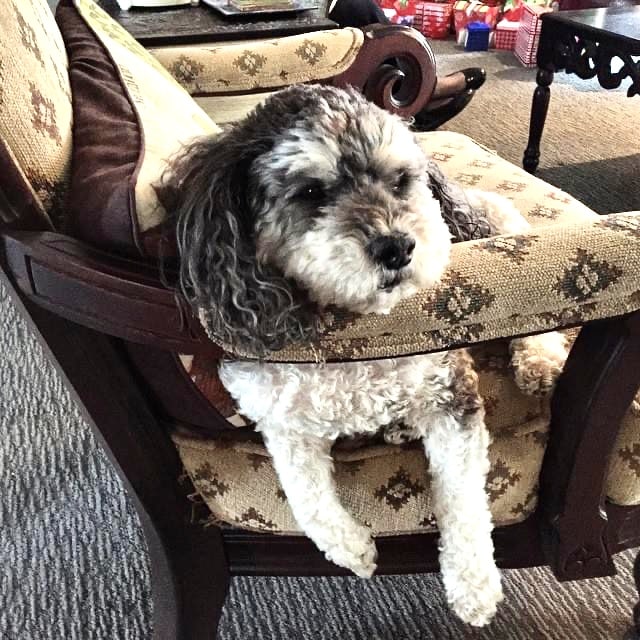 While Charlie can never be replaced, we did add another beloved pet to our home in the form of Bentley, a charming 6-month-old sheep-a-doodle puppy. (You can meet him here!) Bentley has brought renewed energy (as in neverending!) into our home and is joyful, lovable, and adorable as well. Just in a different and LARGER way!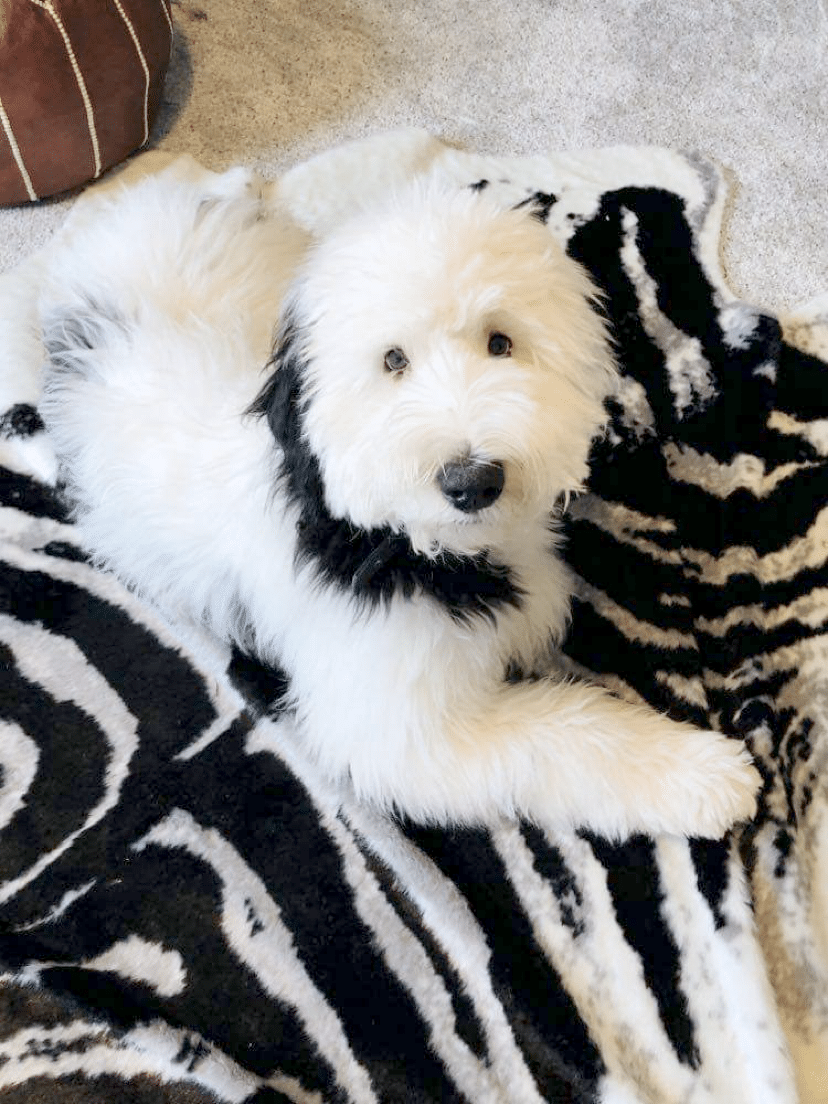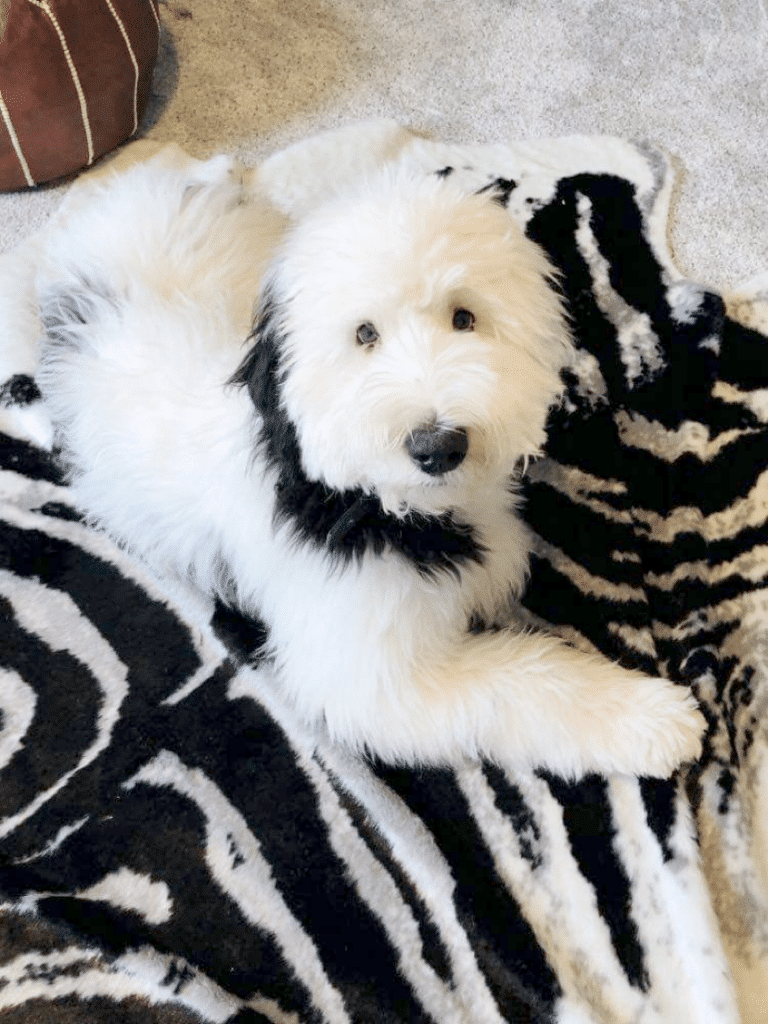 (So, where is she going with this?)
Well, we fed Charlie for 17 years in a beautiful, blue and white porcelain dog bowl that was perfect for our perky, Parisienne poodle. Not so with a jumbo sheep-a-doodle with paws the size of the said bowl!
What to do with this beautiful dog bowl with nary a chip but no longer useful to our new playful pup?
Why, plant succulents in it, of course, and repurpose it! I love a plant garden! This makes perfect sense!
Succulents thrive as a shallow planting and do not need much depth to grow. A dog bowl is pretty much perfect for creating a garden of succulents that require very little maintenance after planting. (aka…they will still live if you forget to water them!)
Once you have your dog bowl (or other shallow dish), here is what you need:
Rocks (utilitarian and decorative)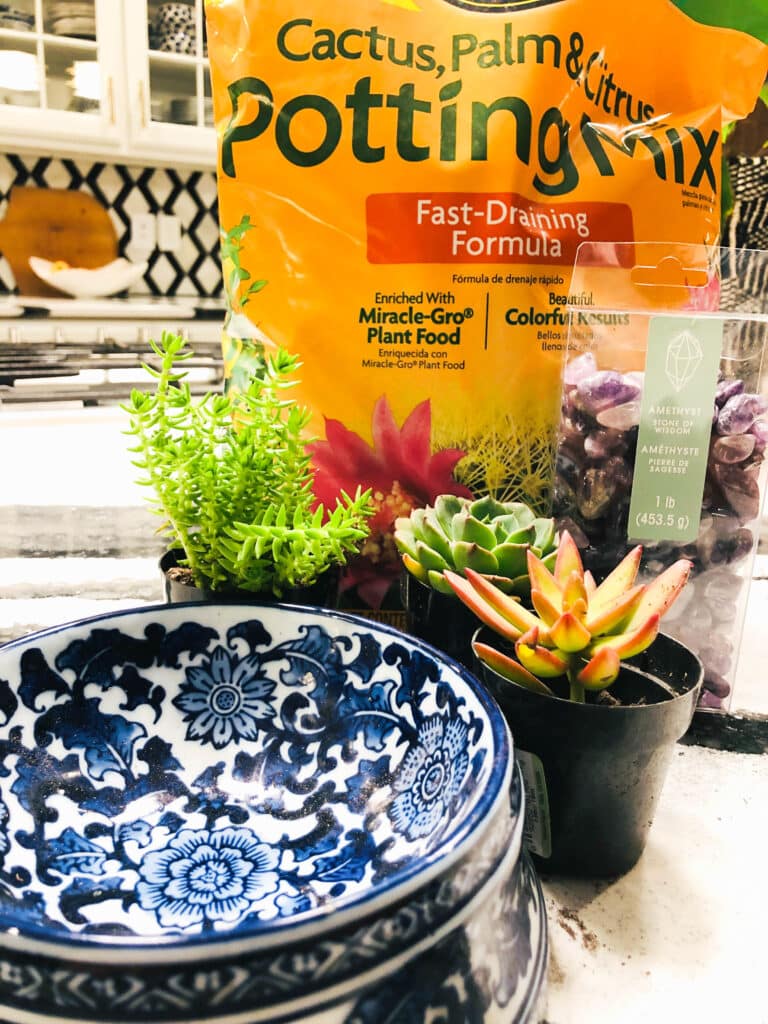 Choose succulents with different textures, leaf size, and color. Remember that an odd number will create the most balanced garden.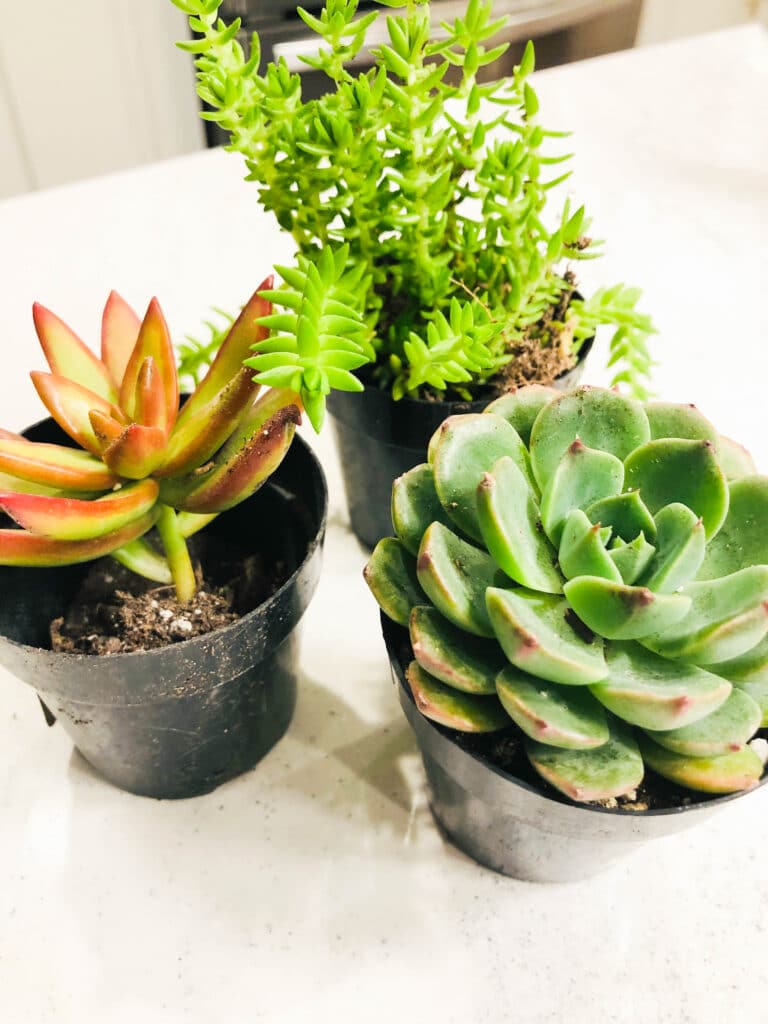 Place some rock in a thin layer in the bottom of the dog bowl. This does not have to be pretty rock as it is just for drainage and covered by dirt. I literally dug mine out of the ground in the backyard. Now you will ensure that your succulents, which do not need much water, will have good drainage.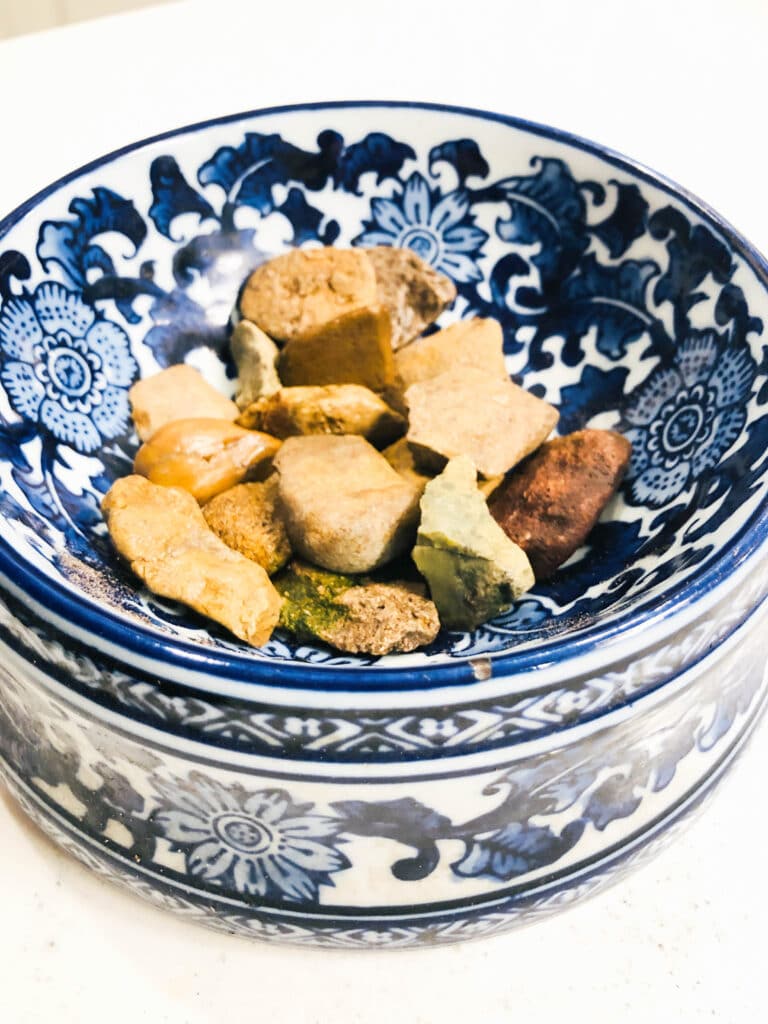 Pull a succulent from its grow pot and loosen the roots at the bottom. Arrange loosely in the design that you want in the bowl and fill in around the plant with the succulent potting soil.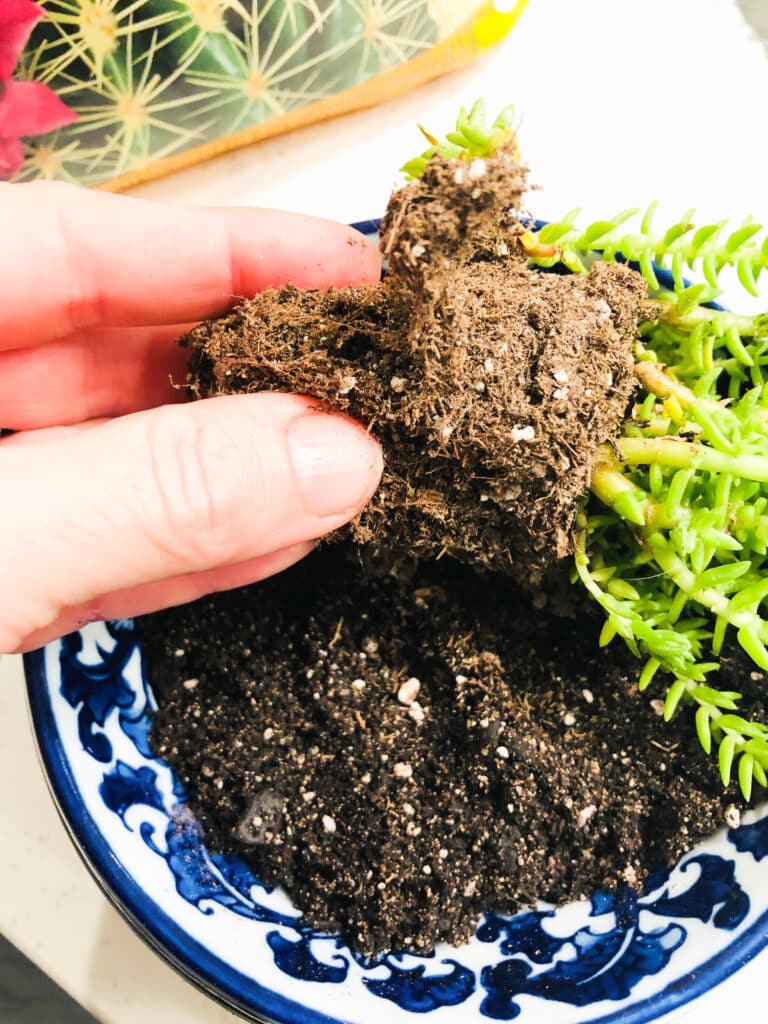 Oops! I spilled some of the dirt on top of the plants. No worries! A soft-bristled paint brush will work to clean up the mess. I actually left a little of the dirt on the plants so it has a natural look.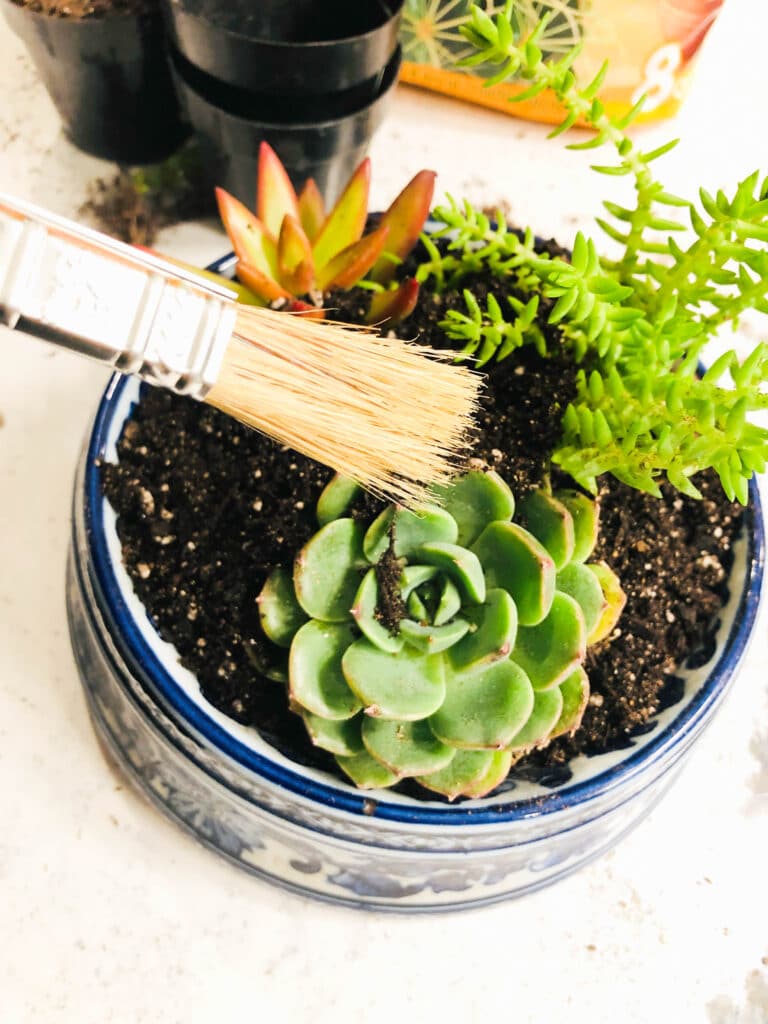 I chose a pretty purple amethyst stone to cover the dirt and give my creation a rock garden look. I am always a sucker for purple and green together so this rock choice color was easy!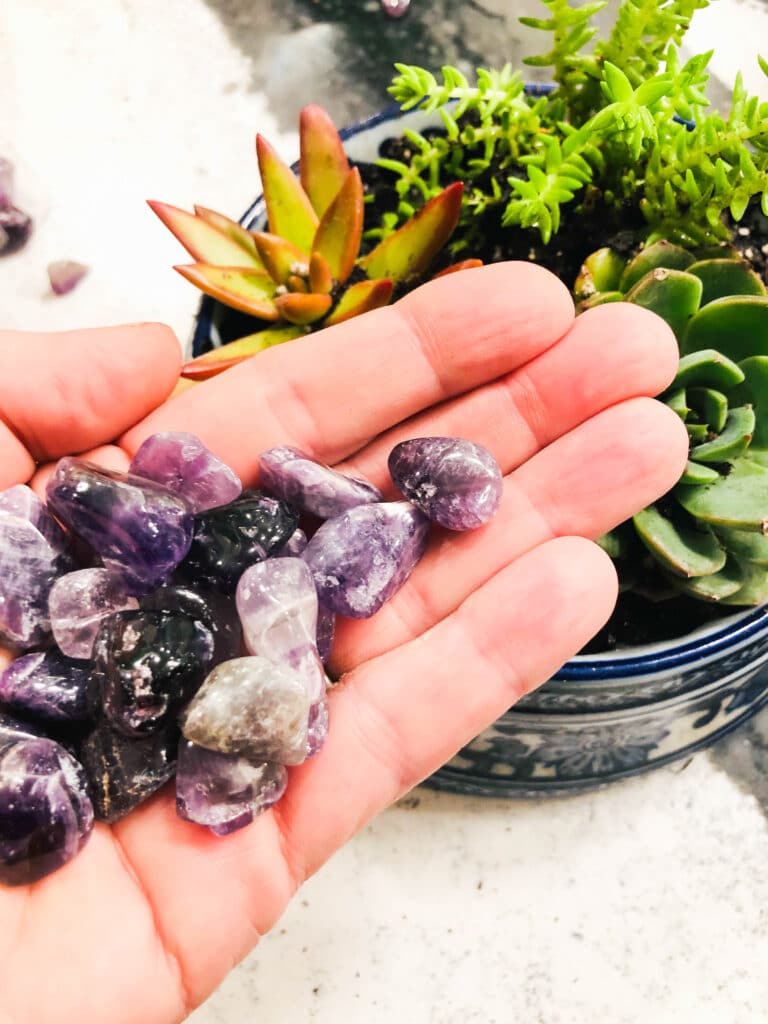 Succulent garden complete!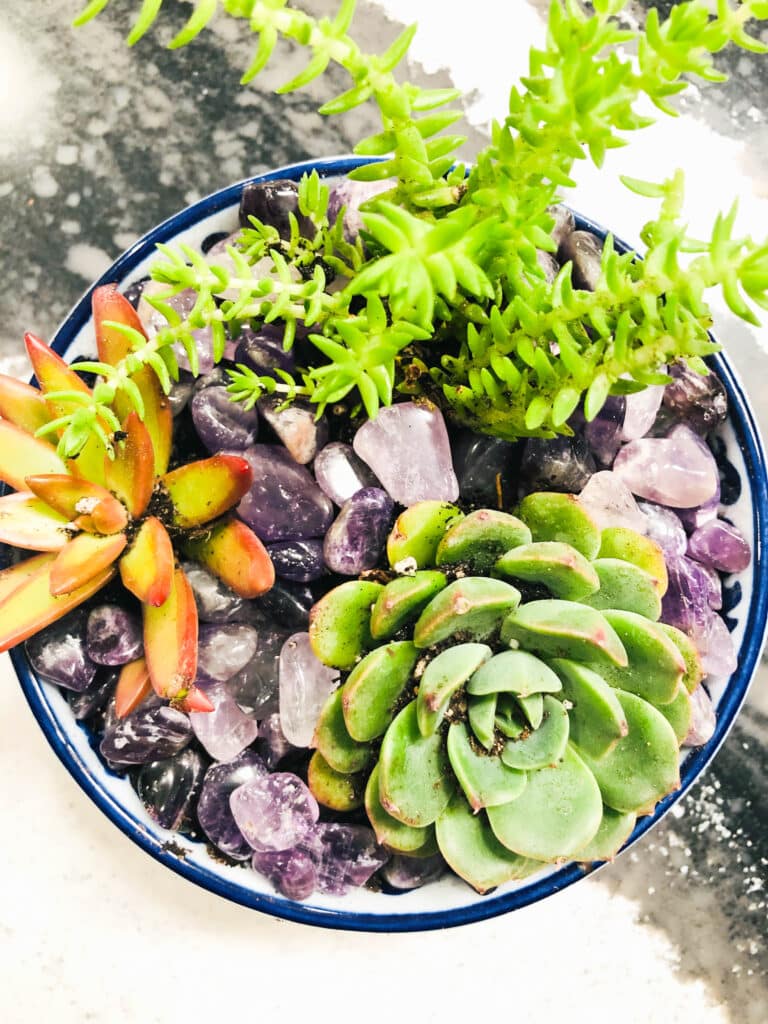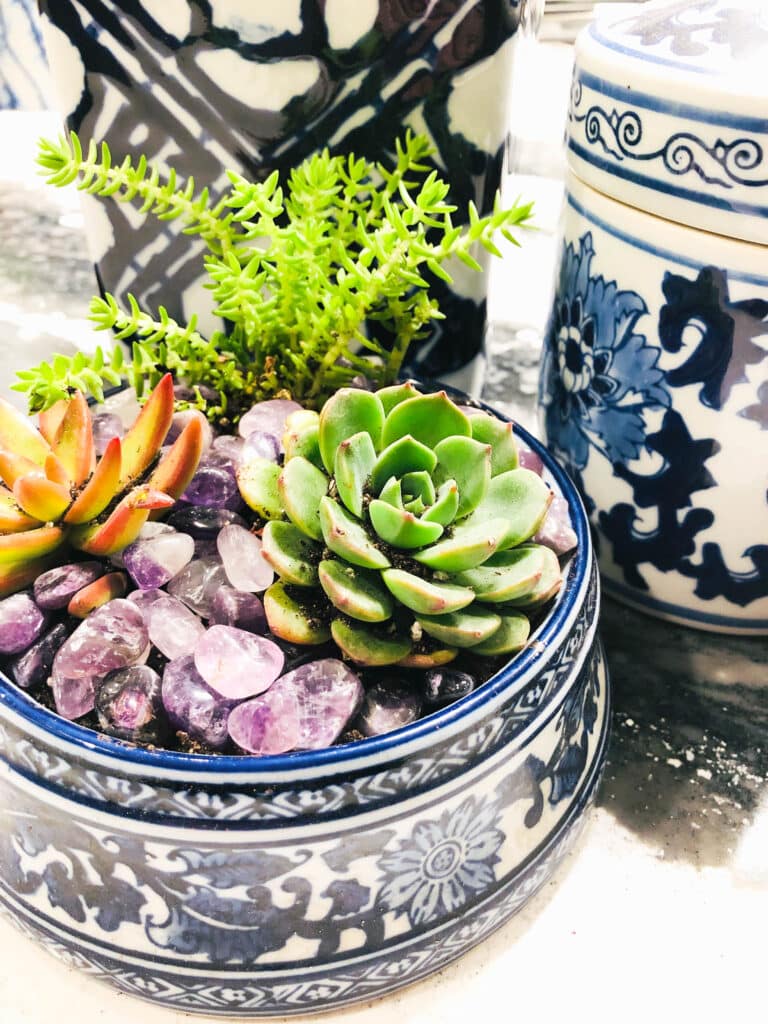 I love blue and white accessory pieces, so this dog bowl garden fits right in!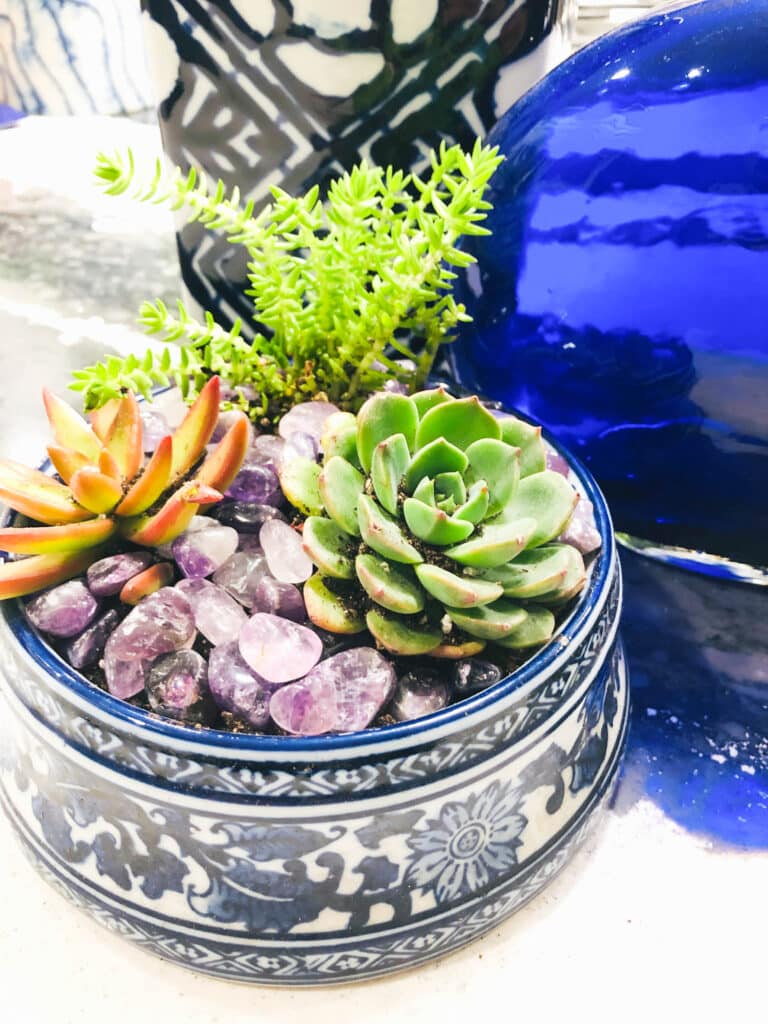 Perhaps the thing that I like most about this project is that I am reminded of our precious Charlie every time I look at it. And don't worry about Bentley…he has a GIANT new dog bowl of his own!
Cheers! ~Missy
*contains affiliate links