Brian and I are now the proud owners of a beautiful black and white Sheepadoodle!
A combination Old English Sheep Dog and Poodle, Bentley is smart, cuddly, hypoallergenic, and LARGE!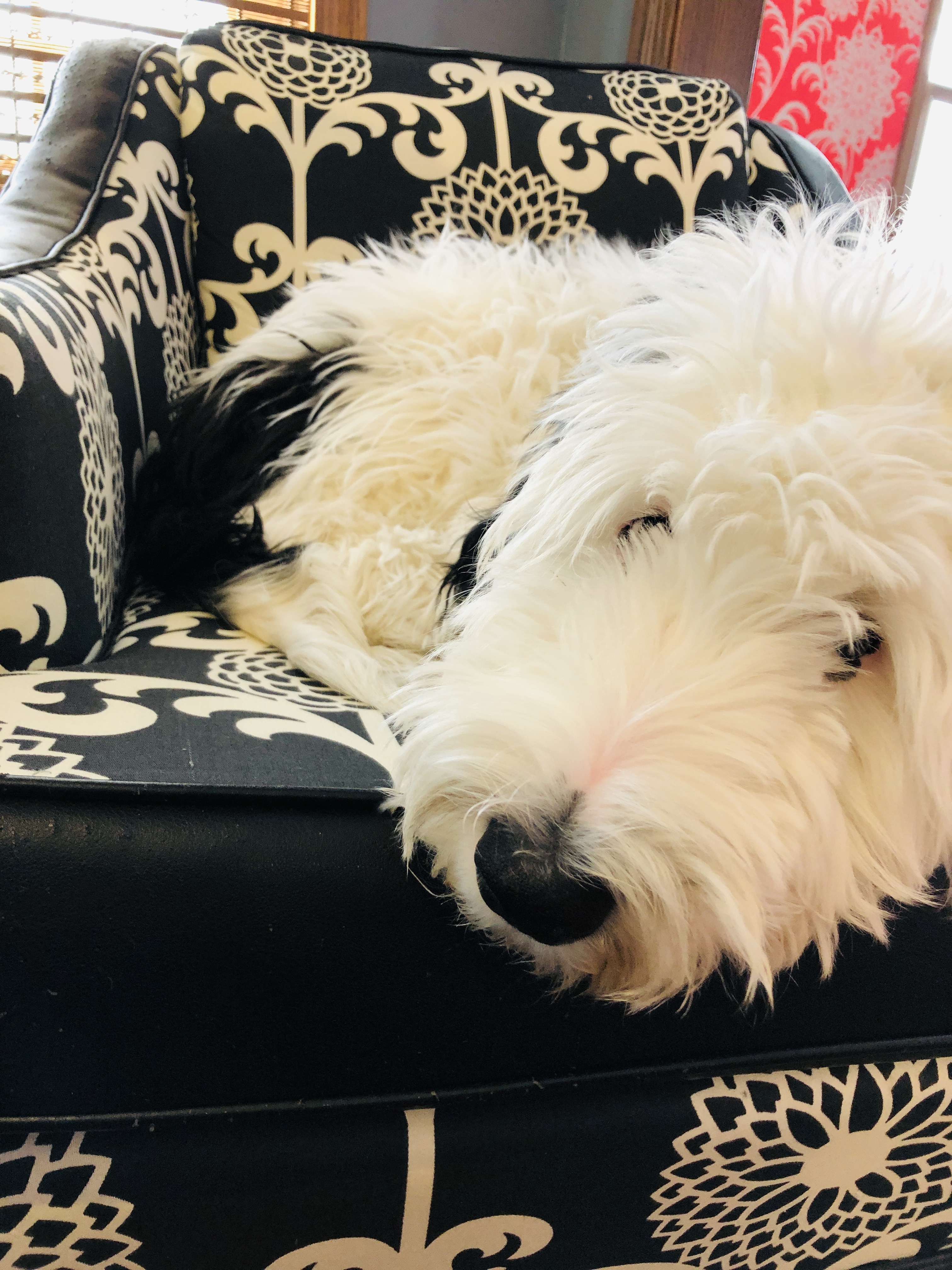 I've lived my life with schnauzers and poodles. I've always told myself "I'm a small dog person."
Not any more!
We had to put down our beloved 17 year old poodle last fall. It broke my heart. I didn't think we would be ready for another dog for a long time.
Funny how life gives you what you need but don't expect.
Bentley is a 5 month-old sheepadoodle with boundless energy and an insane capacity to love. As we drove him home, he sat in the back seat and looked exactly like a State Fair prize!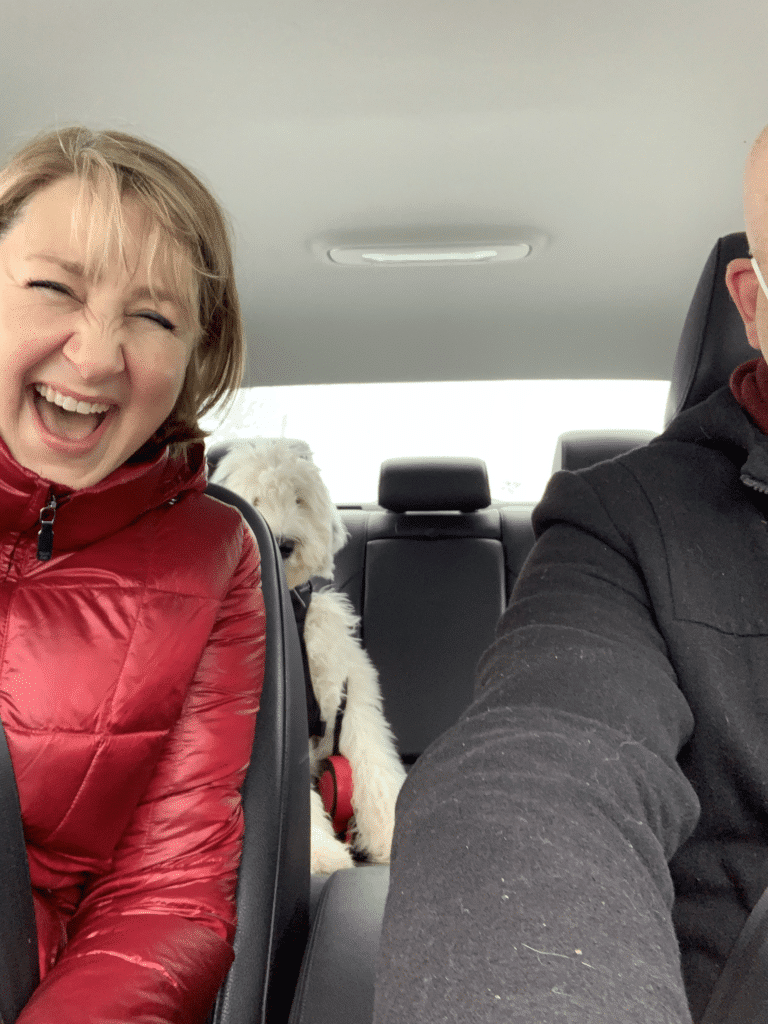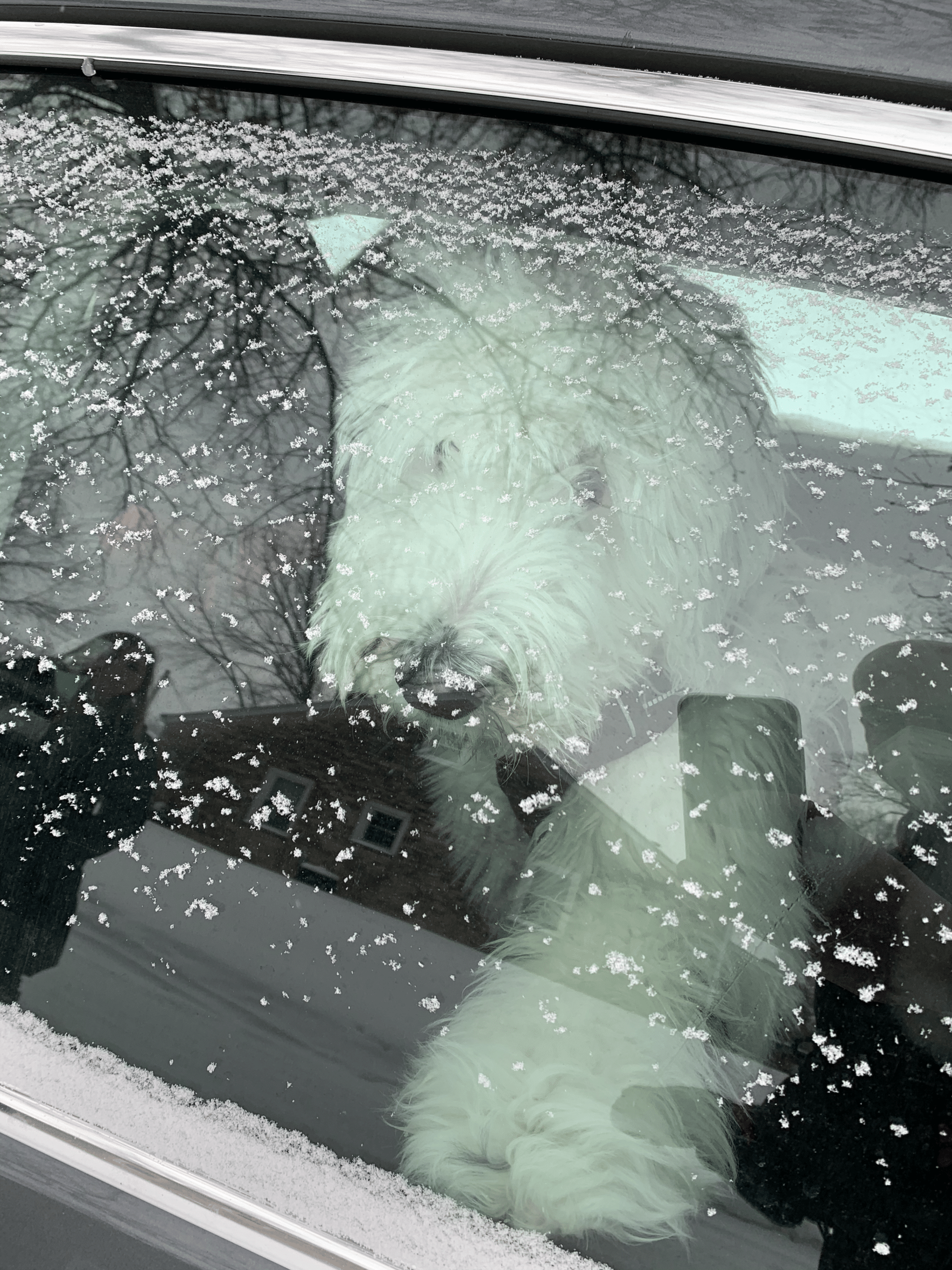 Bentley loves to run, jump, play with toys, chew on socks (working on breaking this habit!), play catch, cuddle, jump in the snow, and wrestle with my daughter and son-in-law's dog, Arlo. (You should see these two play….they are BEST friends!)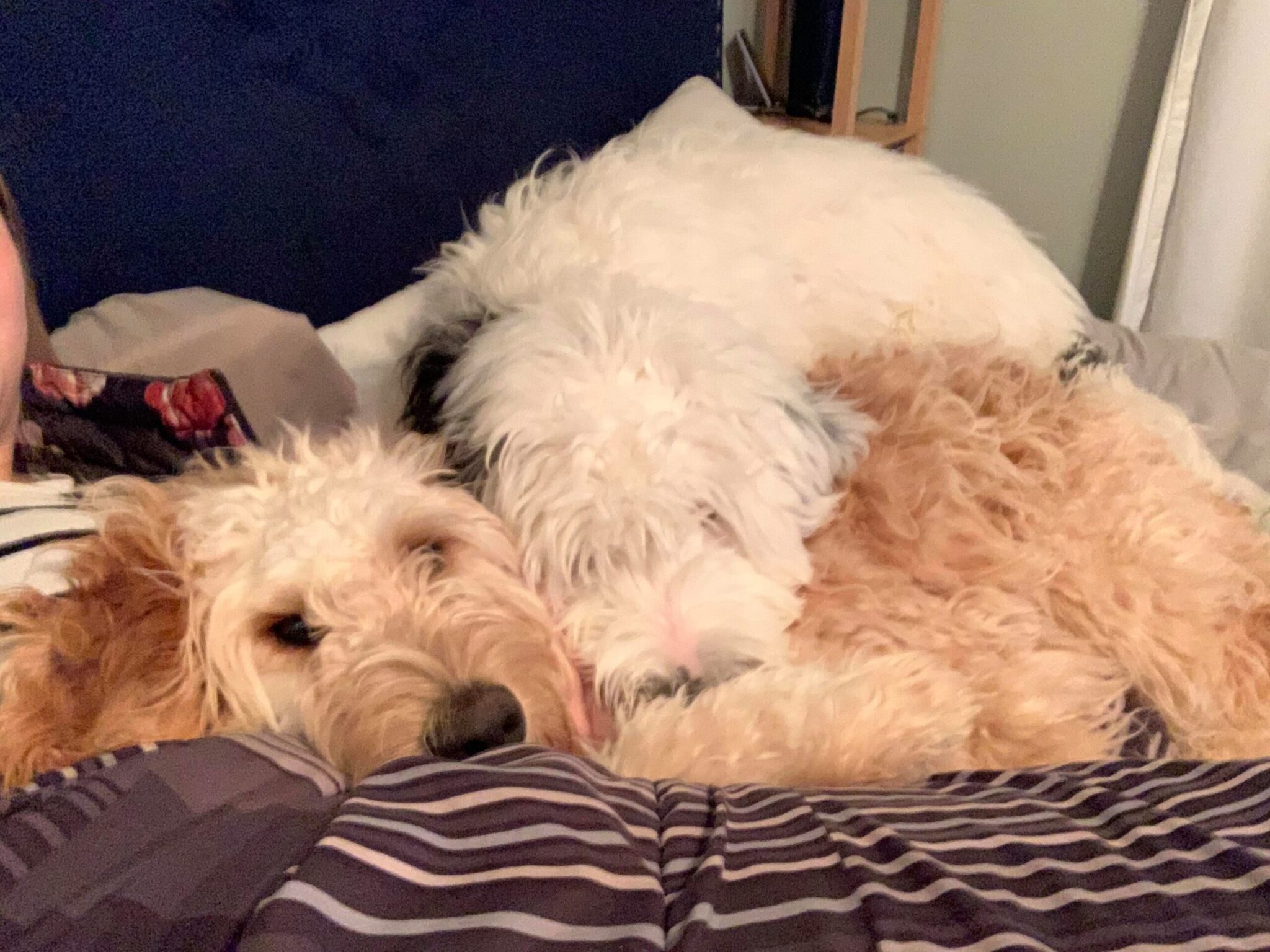 He wakes with me in the morning and doesn't seem to mind my weird early morning hours. He follows me around the house and always wants to be in the same room. Such great pre-dawn buddy hang out time!
Bentley has also claimed "His Chair" in the house. Don't you love it when your pet matches the upholstery!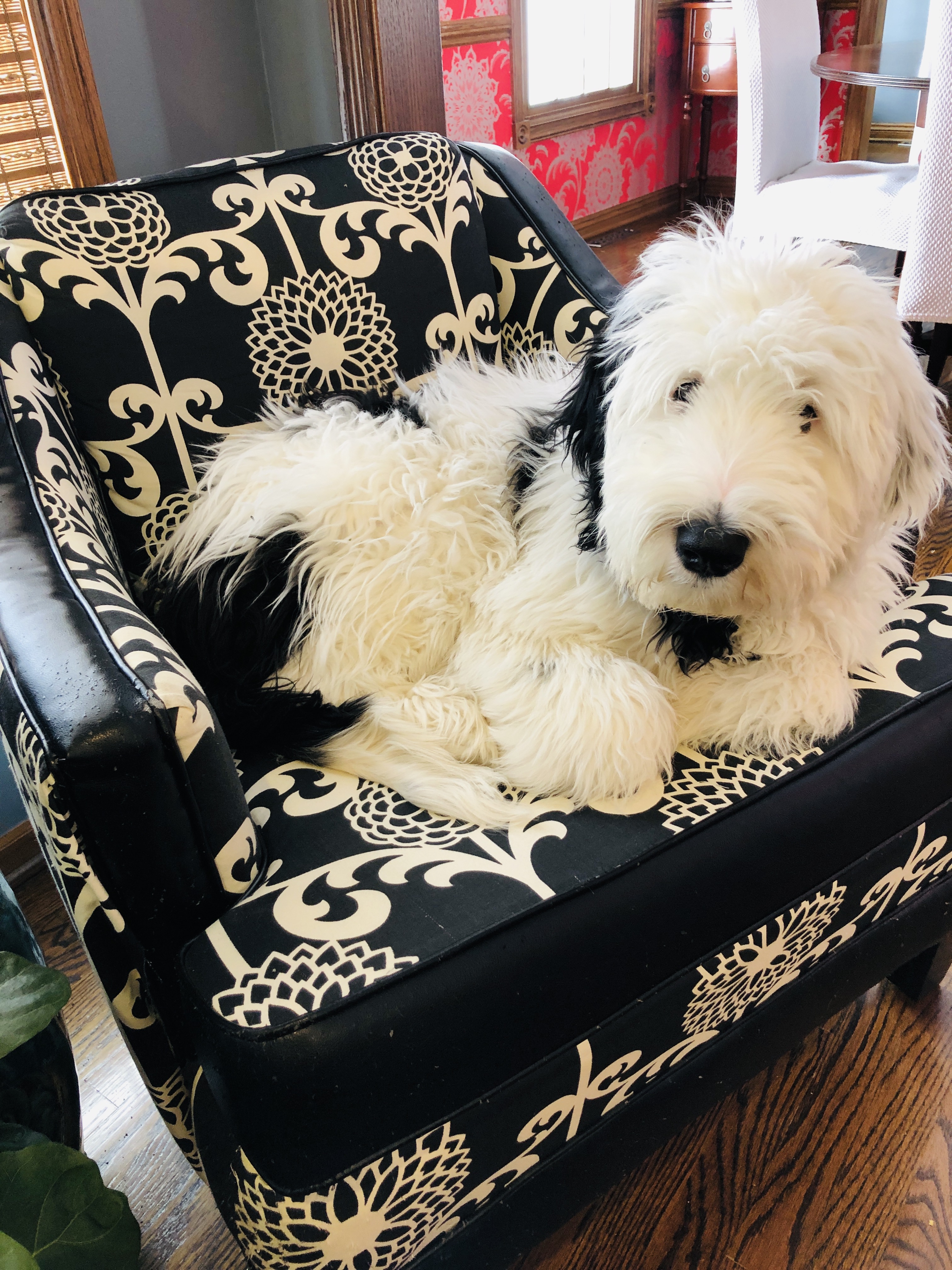 Did I mention that Bentley is very flexible and can fall asleep in any position? This is his sleeping dog yoga pose. Yes, he is fast asleep!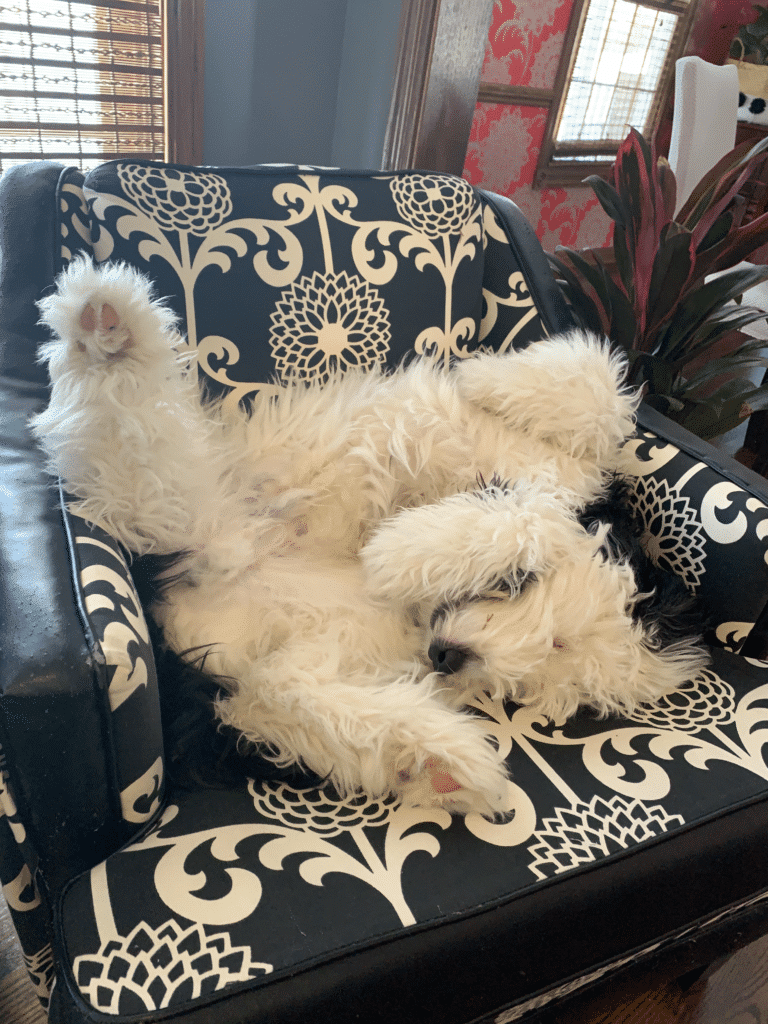 A dog's love is constant and unconditional. He has stolen our hearts!
Now that we are "big dog people", there is another consideration. How do we incorporate this enormous mass of lovable pup in our neat, tidy, "empty-nester-finally have things where we want them" house?
Why we go shopping of course! Yes, we need the basics…bed, leash, shampoo, etc. But then there is the FUN stuff! I'm already shopping! Of course, I am now very Sheepadoodle-Centric, but Society6 has great items for all types of dogs.
Shop this cool canine collection.
Did I mention…. Our beloved cat, Nala, is not happy. Poor thing! She currently likes to hide behind the washing machine when she sees Bentley but will come out with coaxing and the promise of a cuddle. She IS starting to show signs of tolerance of Bentley. Baby steps!
Cats need to feel safe so I am creating spots around the house where Nala can feel safe and secure. I love the look of this "cat cave" and Nala loves curling up inside.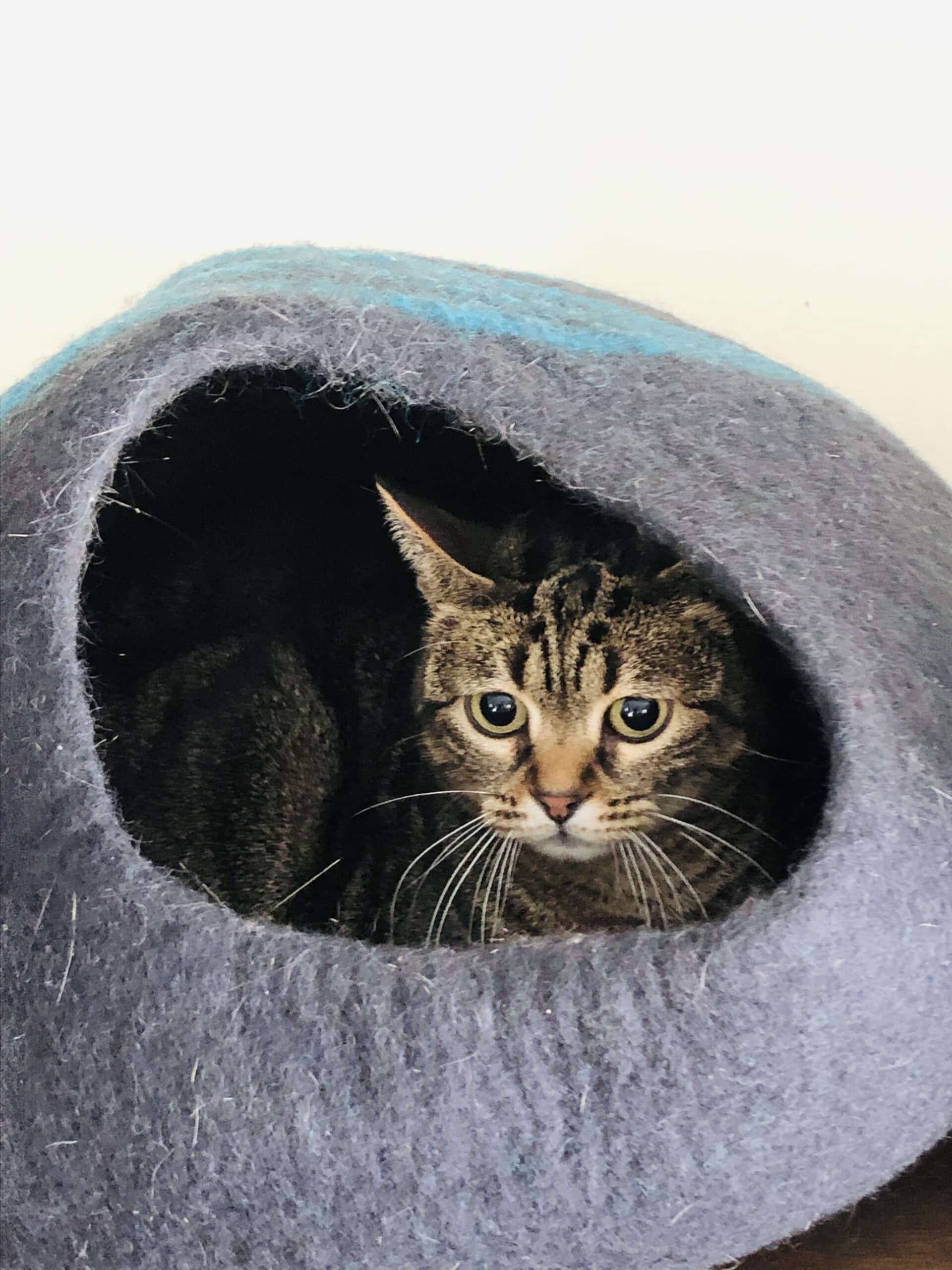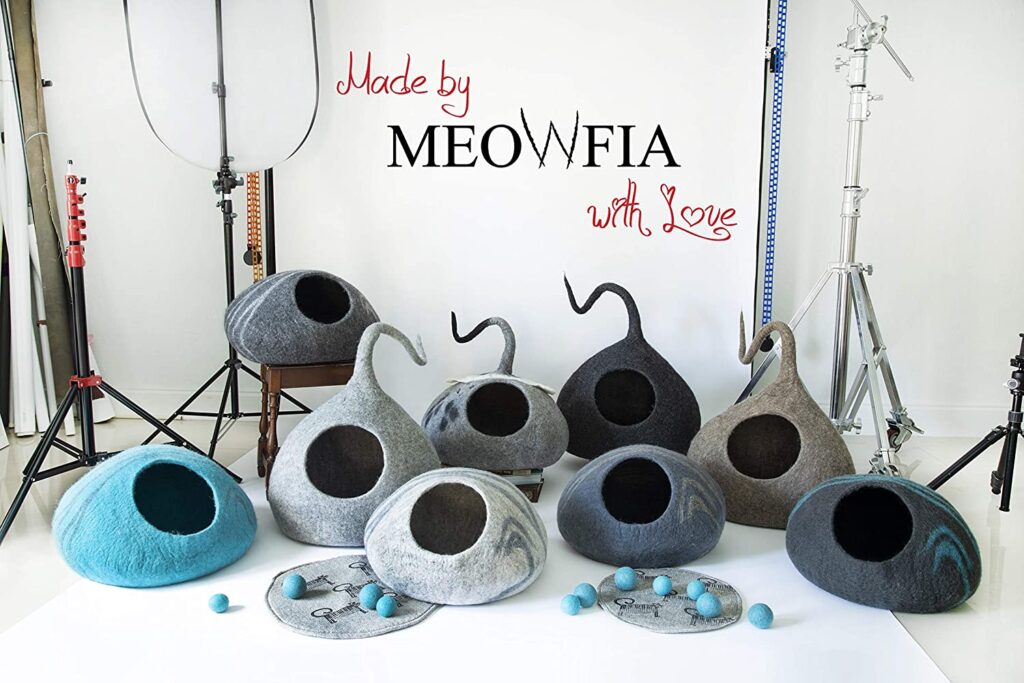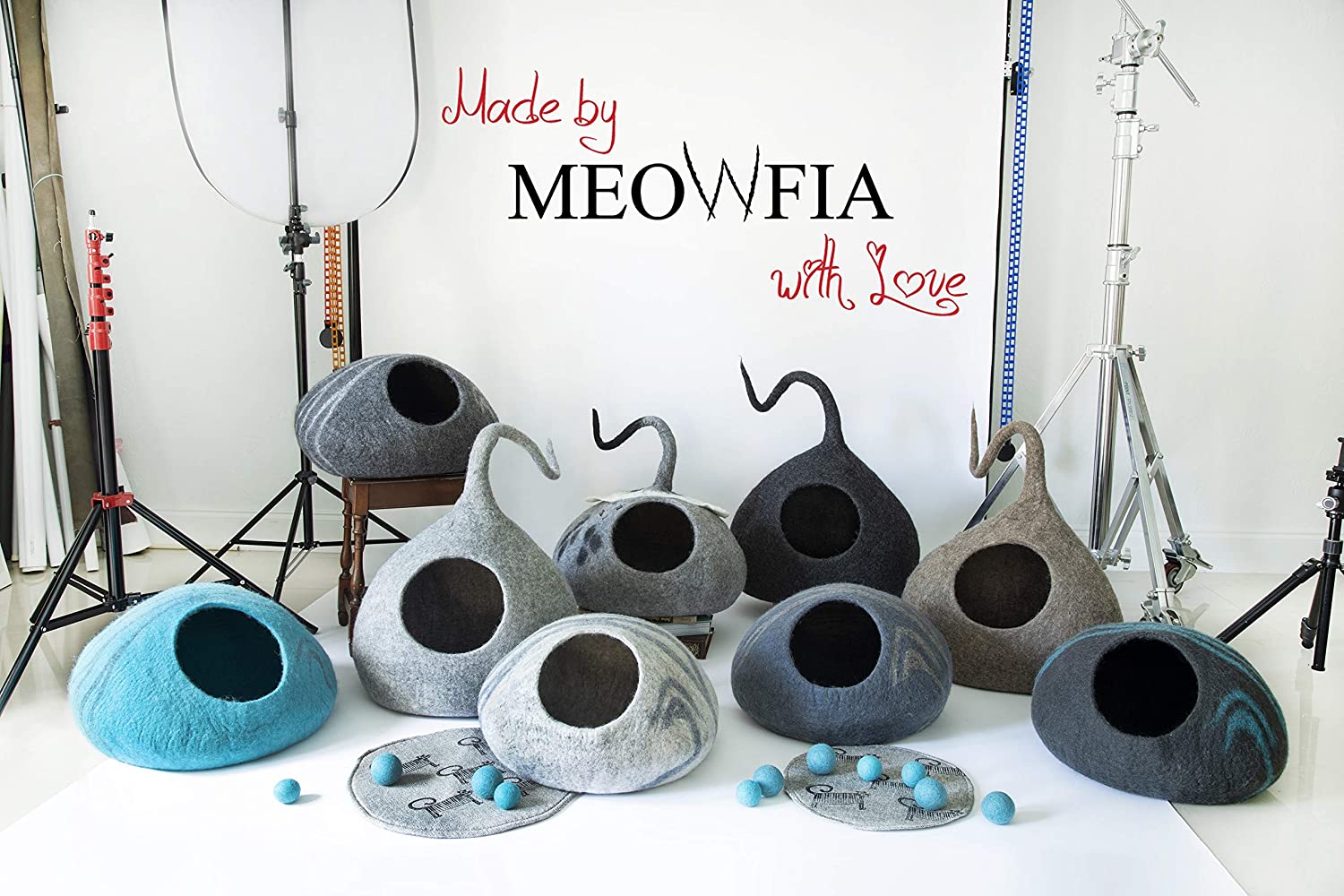 Bentley knows that Nala is on the other side of the door and is waiting for her to decide to play with him. I am reminded of the song "Do You Want to Build a Snowman?"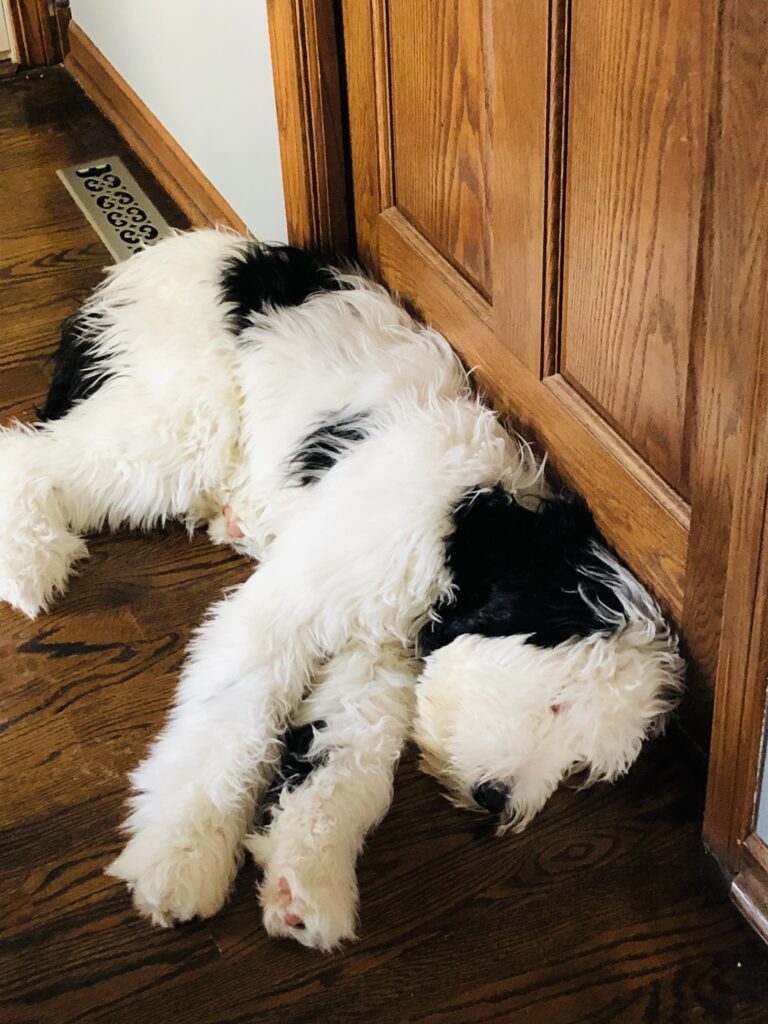 Bentley has brought such joy to our home. We are so grateful for the unexpected addition to our family. Reader beware…Bentley photos could take over this blog!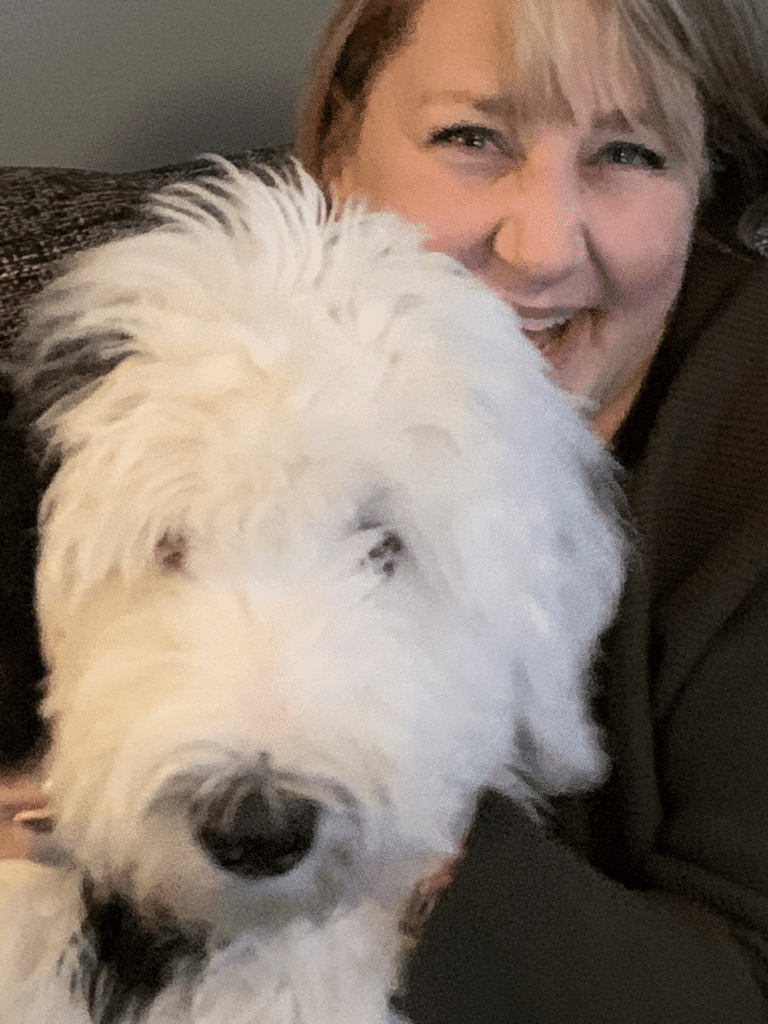 Wishing you all hugs and cuddles!
Cheers! ~Missy