Merry and Bright Holidays with Sir Bentley
Merry and bright holidays are not just for humans. Get your dog into the merry and bright spirit with this adorable DIY dog collar and tie.
Sonata Home Design is a participant in the Amazon Services LLC Associates Program, an affiliate advertising program designed to provide a means for us to earn fees by linking to Amazon.com and affiliated sites. Additional affiliates links are also included for your convenience.
Sometimes you just need a breather.
Our dog, Bentley, is providing the breather for today.
It has been a busy time.
Halloween was a success and Thanksgiving is on the horizon.
And, Christmas is 53 days away! Whoo Hoo!
Missy's Merry and Bright Christmas Workshop
This past weekend, I completed the first prototype project for "Missy's Merry and Bright Christmas Workshop!"
I have to admit to being super proud of it and can't wait to show workshop members how to make it, display it, and decorate with it!
Here is a hint…I can't show you the whole thing yet!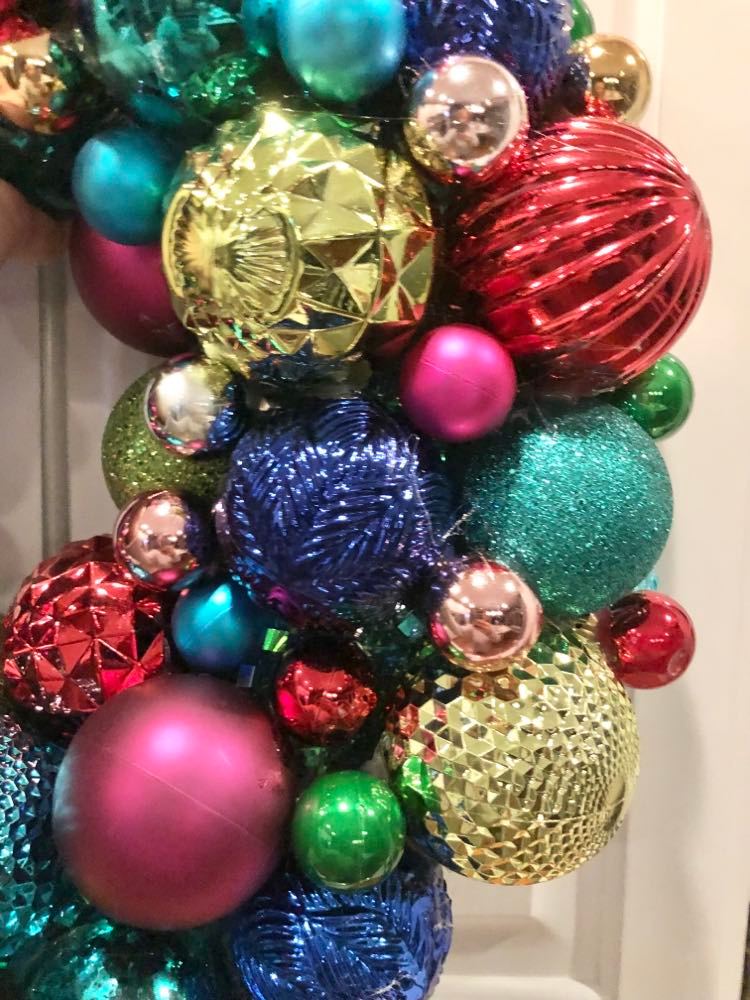 Four Saturdays in November to create some Merry and Bright decor for your home! Don't worry if you have to miss one…all sessions will be recorded!
Get more details and information about the workshop HERE.
In between drinking coffee, changing glue sticks, chatting with my daughter, running to the dollar store, and playing with the dog…(aren't Sundays glorious!), I had an idea.
A Merry and Bright Holiday for our Dog
Bentley, our sheepadoodle, needs a holiday spiff-up. Something appropriate for both Thanksgiving and Christmas. Something to give him a dressed-up "Little Lord Fauntleroy" look. Something that will last longer than 60 seconds!
If you haven't met Bentley, allow me to introduce him. Meet Bentley.
Since I am big into plaid these days (hint, hint for an upcoming Christmas post!), I thought Bentley could use a little plaid himself. How about a plaid tie?
Here are the supplies you will need:
Dog Collar -I found the most adorable red and white gingham dog collar. You can see it here.
Tie in boy or baby boy size – found this cute, cute, cute red plaid tie in a baby's boy size. You can see it here.
Velcro
I think it is better to use a boy size tie because Bentley is a very active dog and, of course, I don't want him to trip on a regular size tie. Also, it is important that it is a "tear away" tie so he is never constricted in his neck.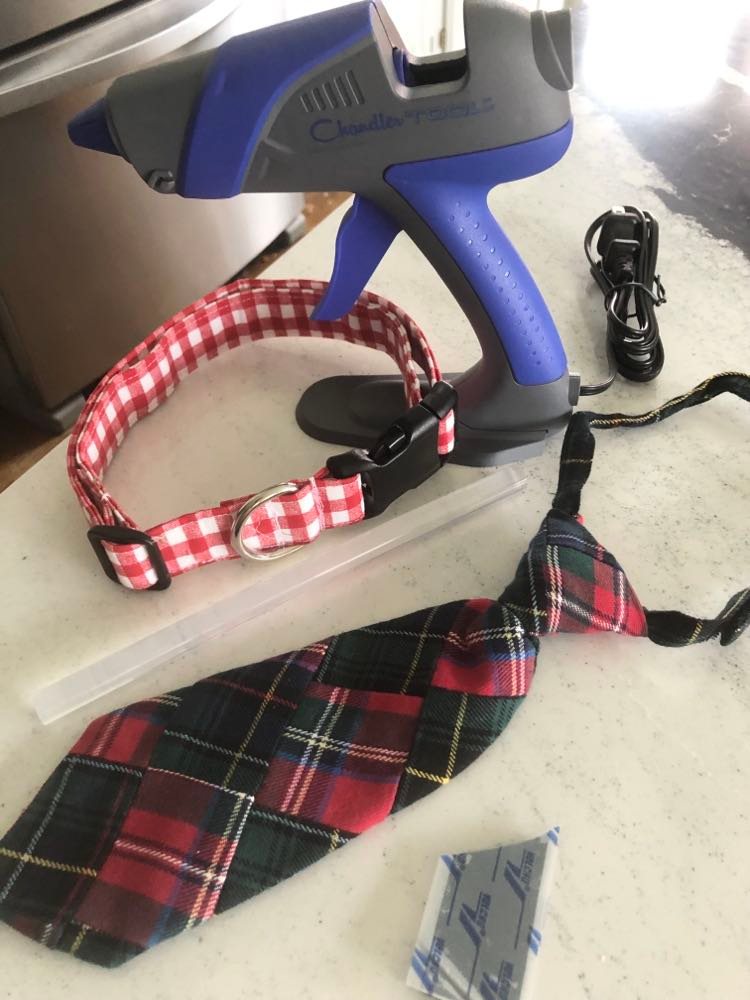 First, a dab of hot glue on the dog collar is all that is needed to attach the velcro tab in the desired spot.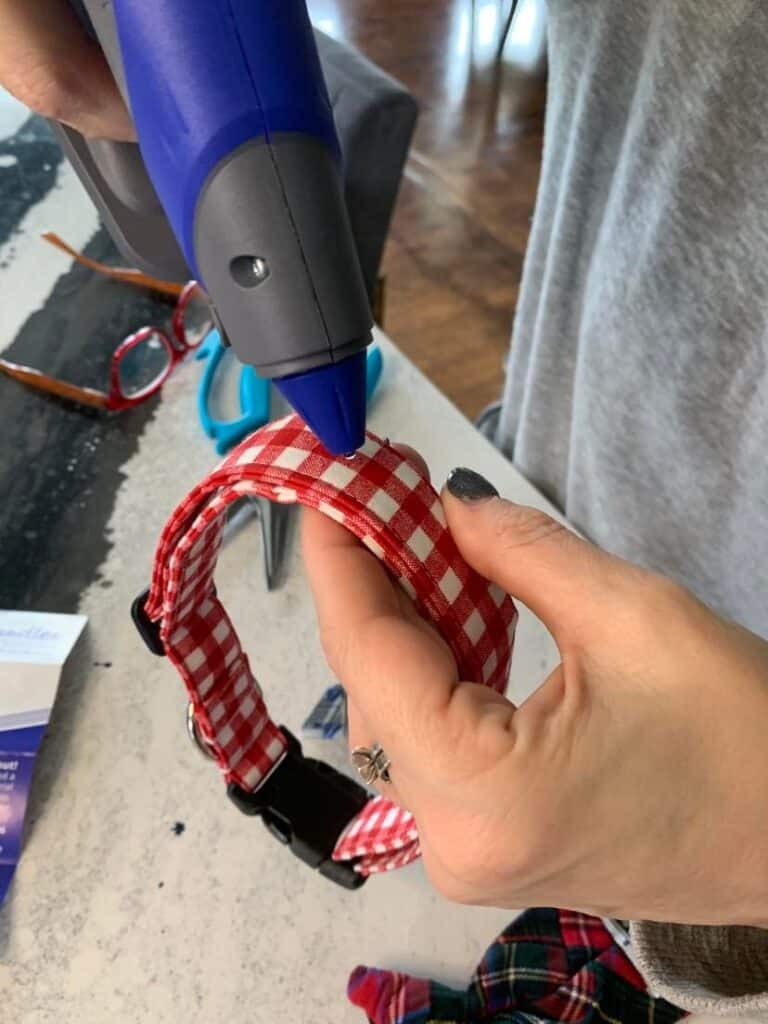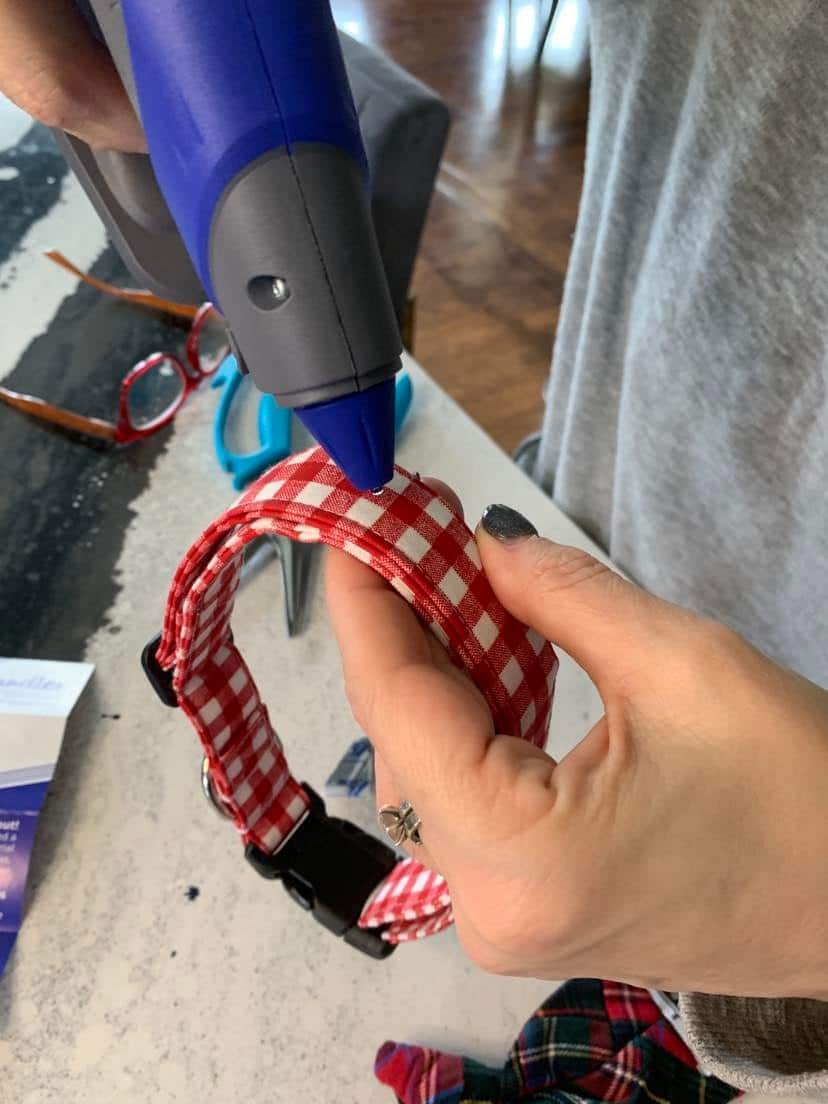 Second, press down the velcro tab and hold until the glue cools. Then, repeat to attach the velcro to the back of the tie.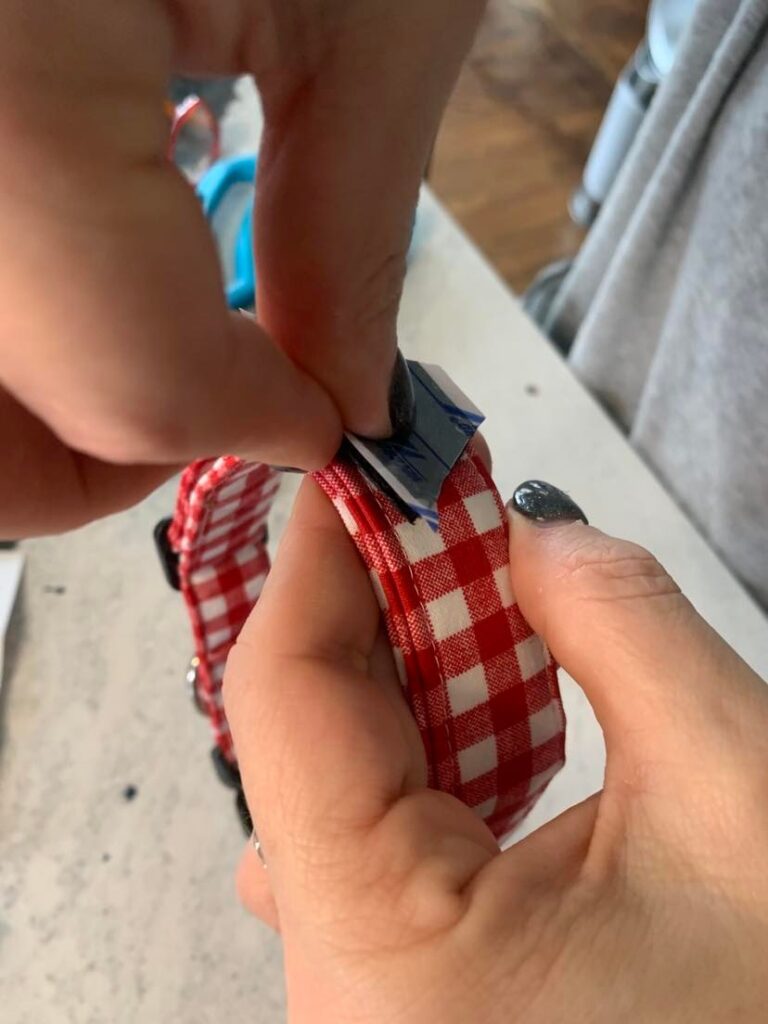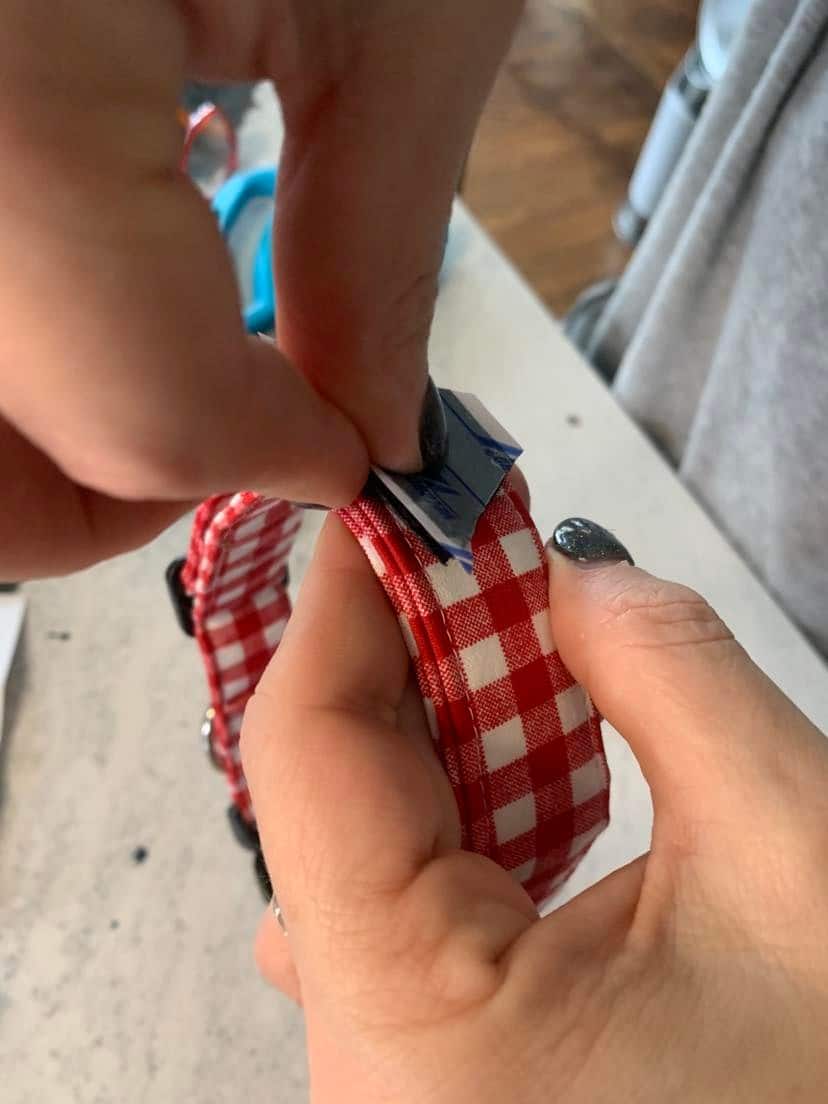 Next, once the velcro is glued on, attach the tie!
If Bentley should get too rambunctious, the tie will tear away and there is no chance of hurting him.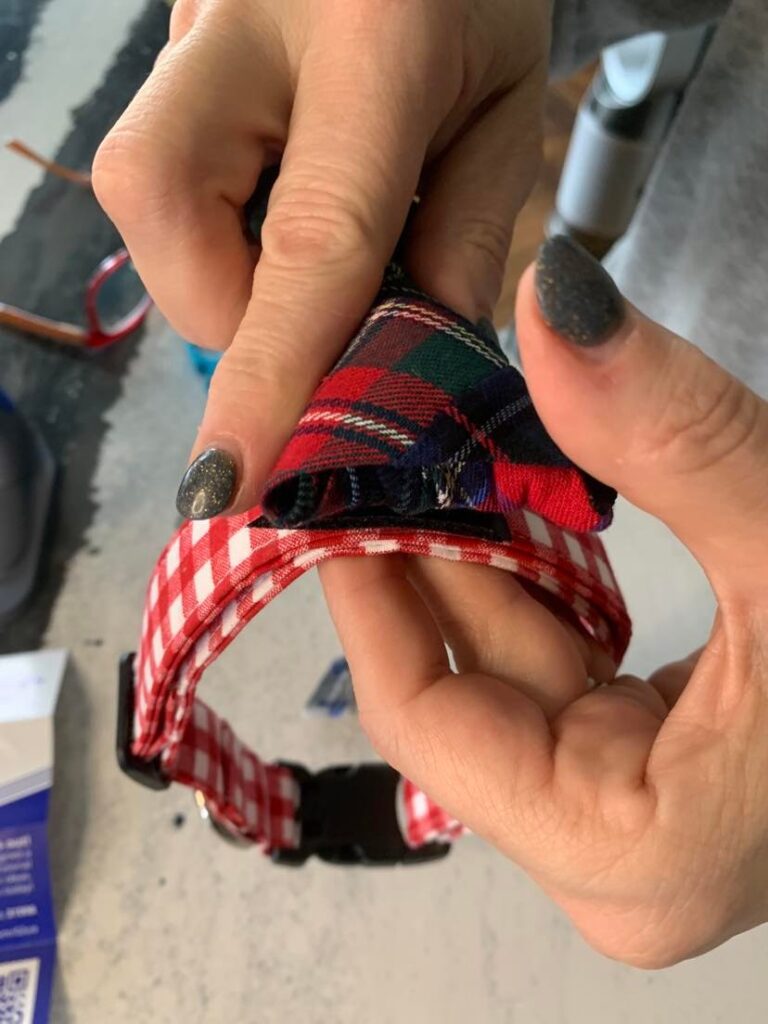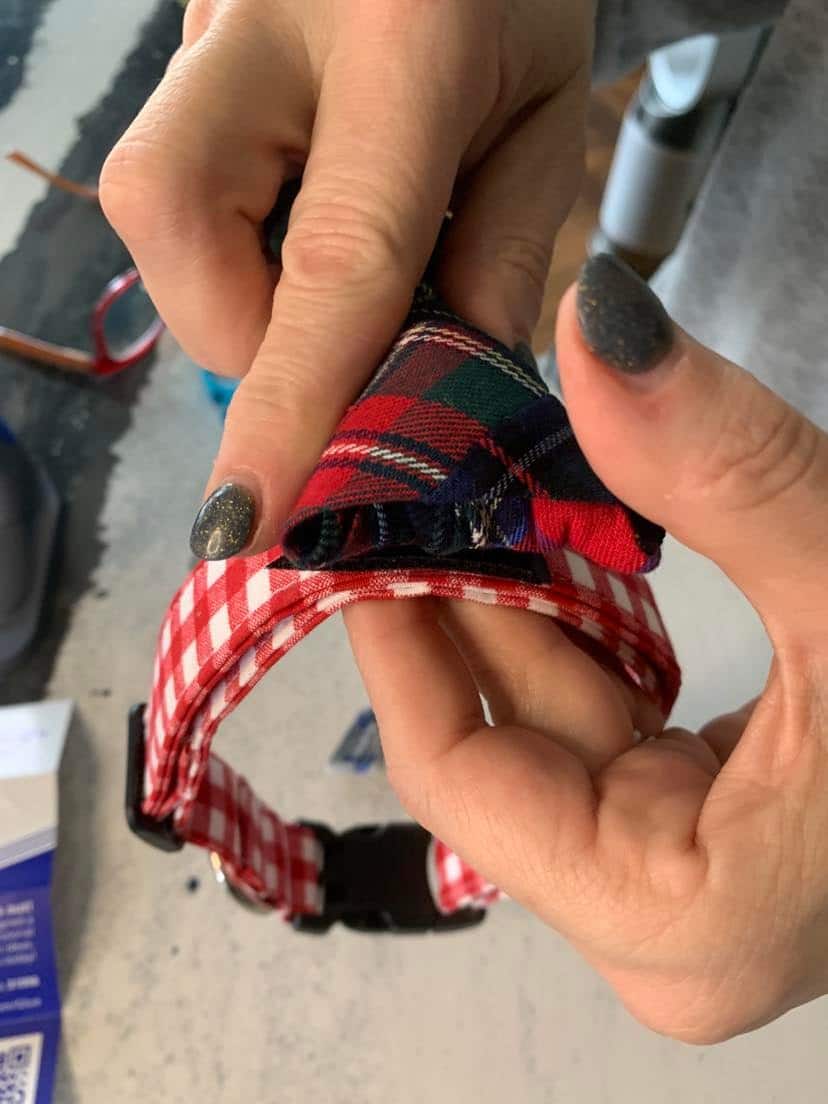 I added just a touch more hot glue along the top of the tie to make sure the velcro is secure.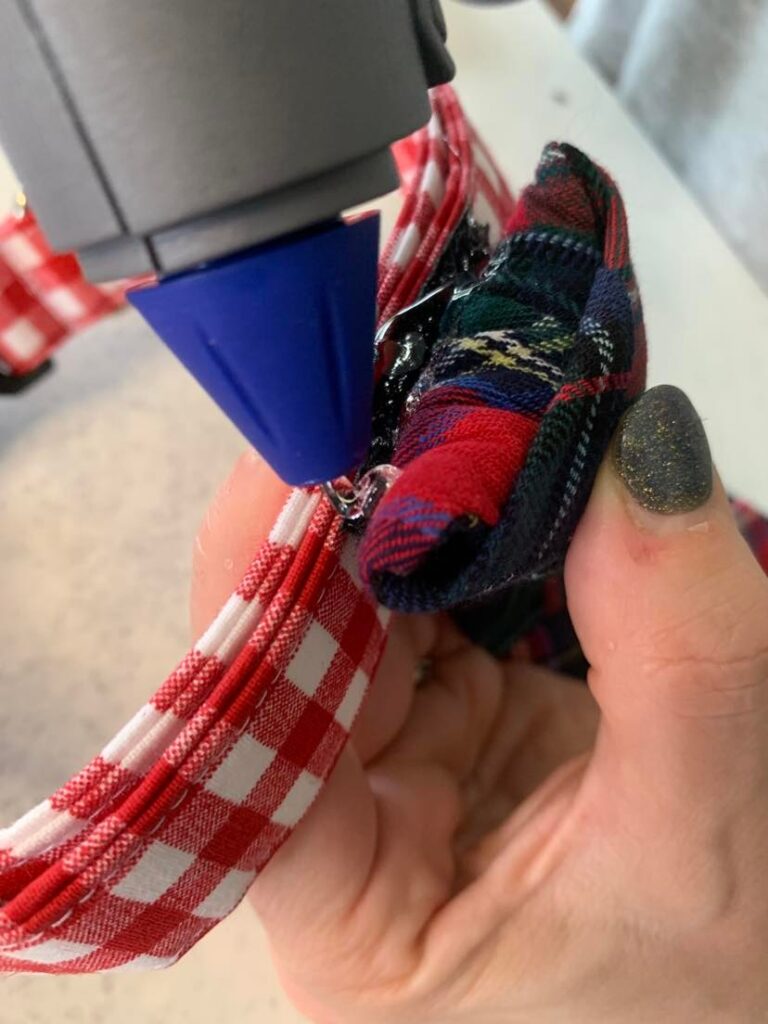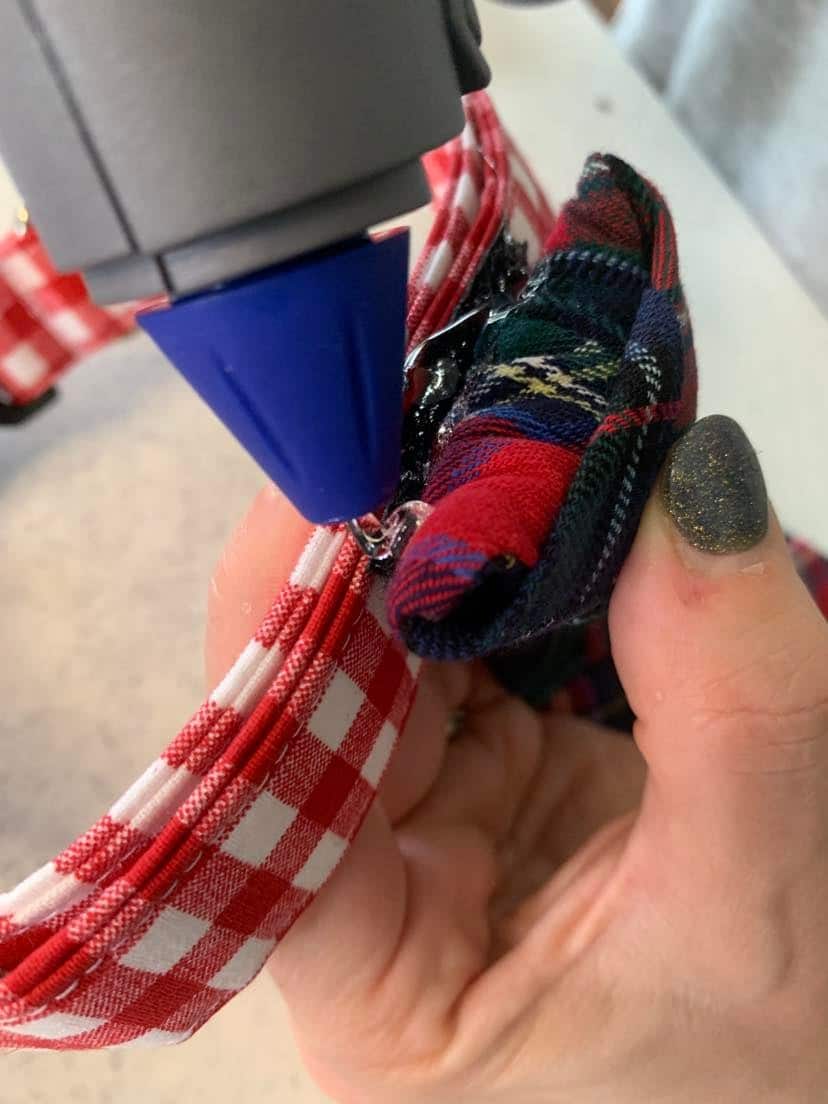 The collar and tie are so cute!
Now, for the dog!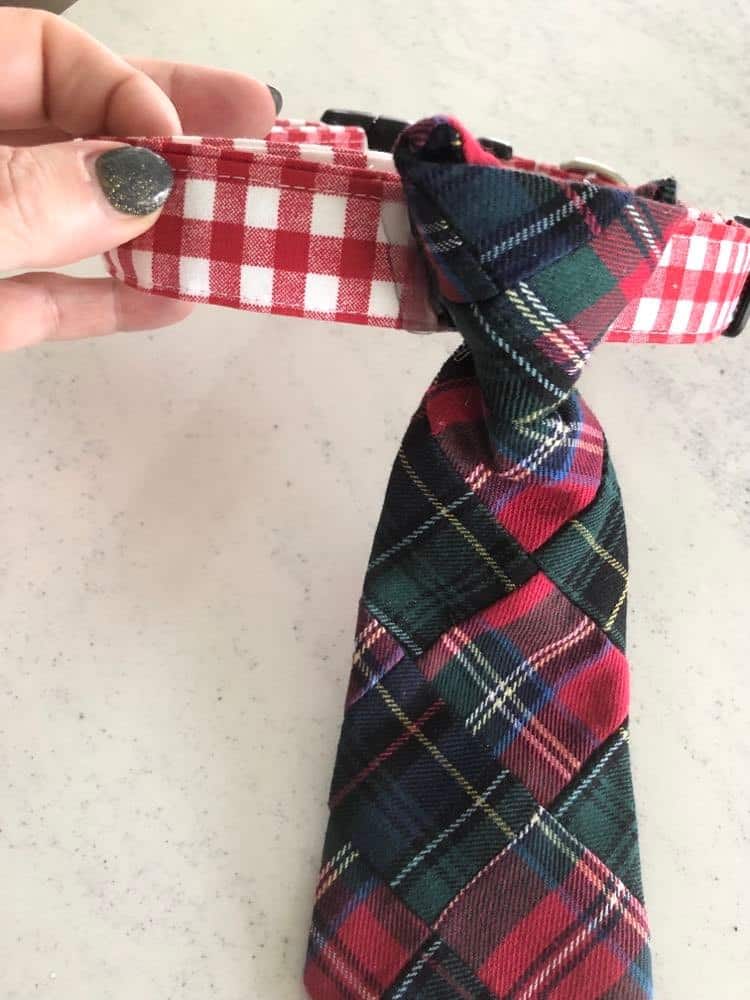 Uh, oh.
Easier said than done.
Little Lord Bentley doesn't mind wearing the tie.
He does mind being photographed!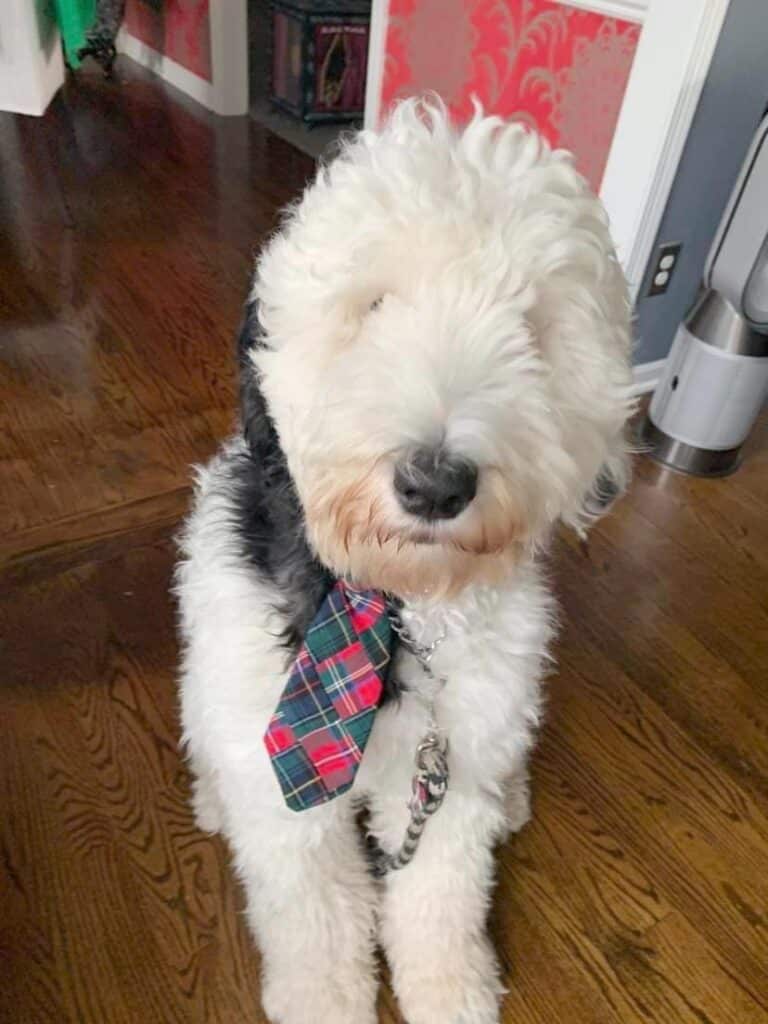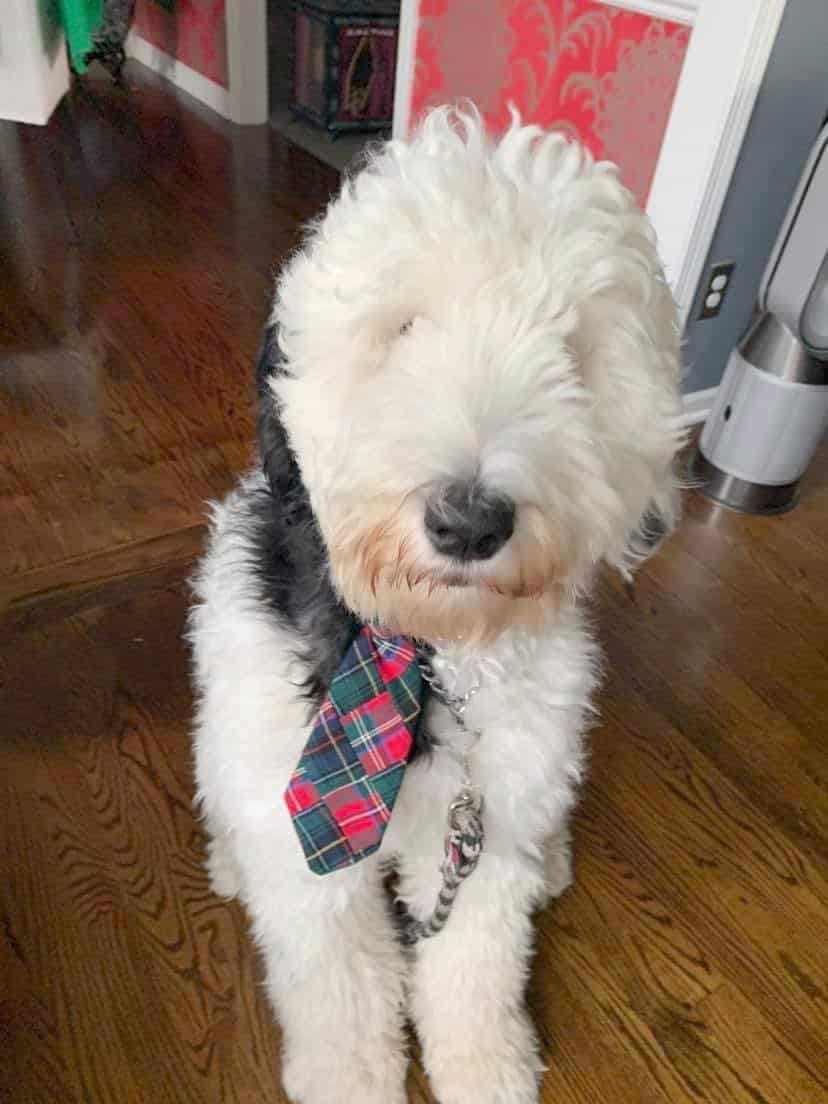 With time and endless treats, he got better at the model gig.
Rest assured that Bentley is quite comfortable in this. The collar fits him perfectly and he hasn't even noticed the tear away tie.
He looks like a cross between Little Lord Fauntleroy and Darrin Stevens from the show "Bewitched!"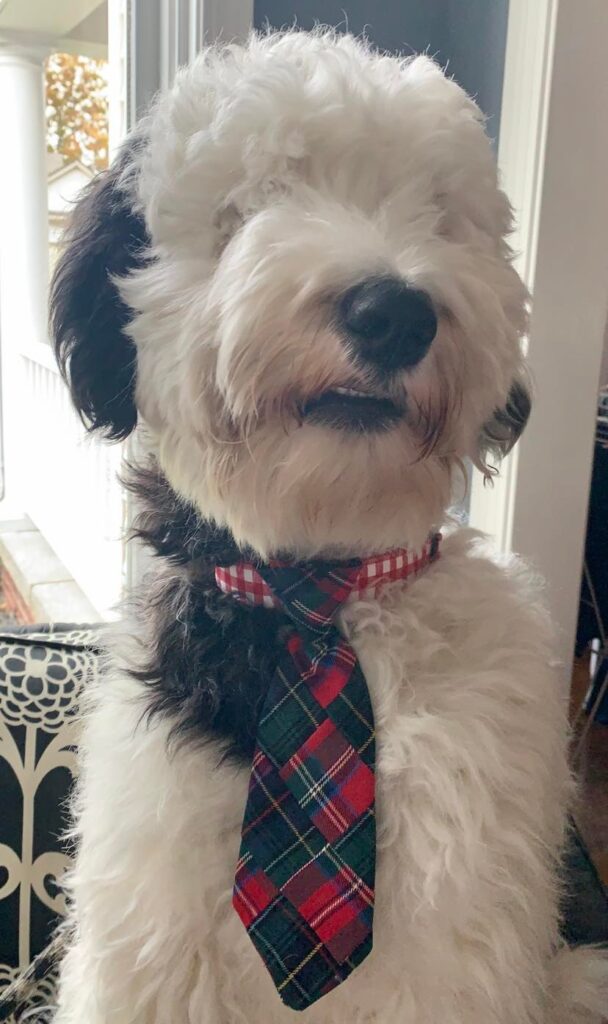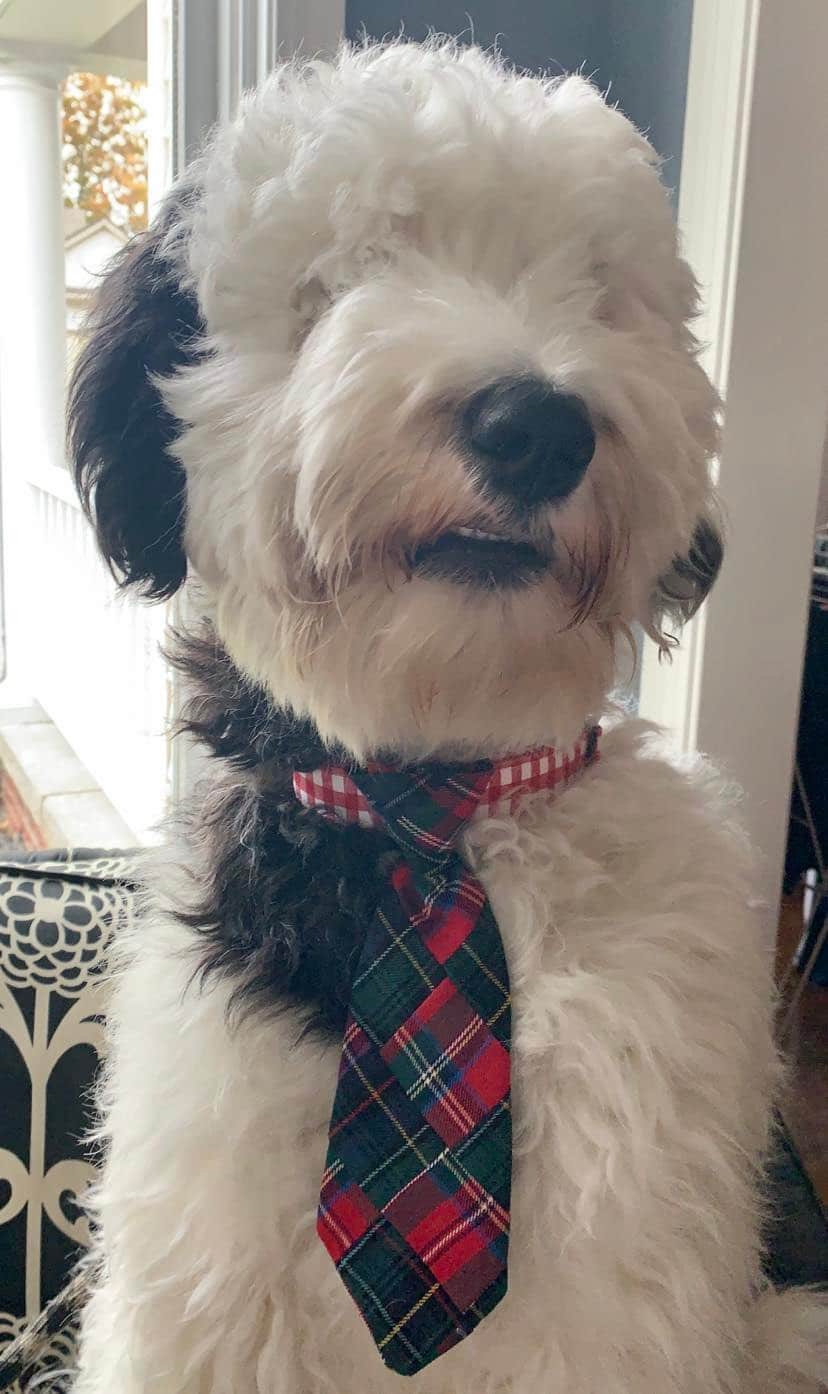 Strike a pose.
Vogue.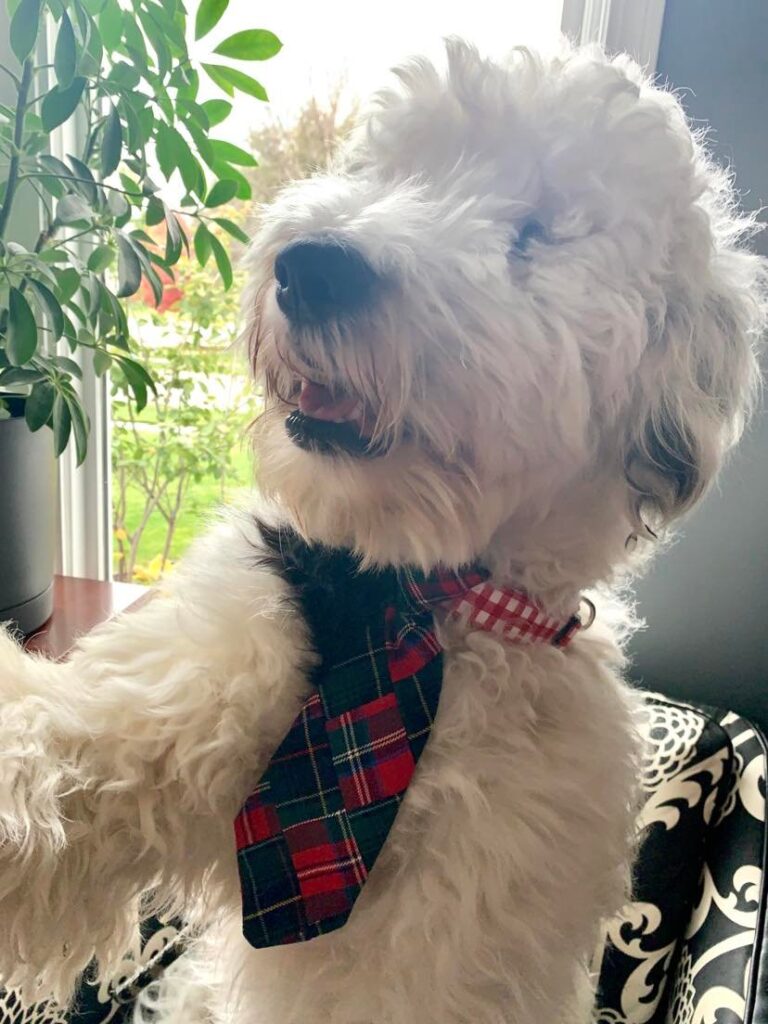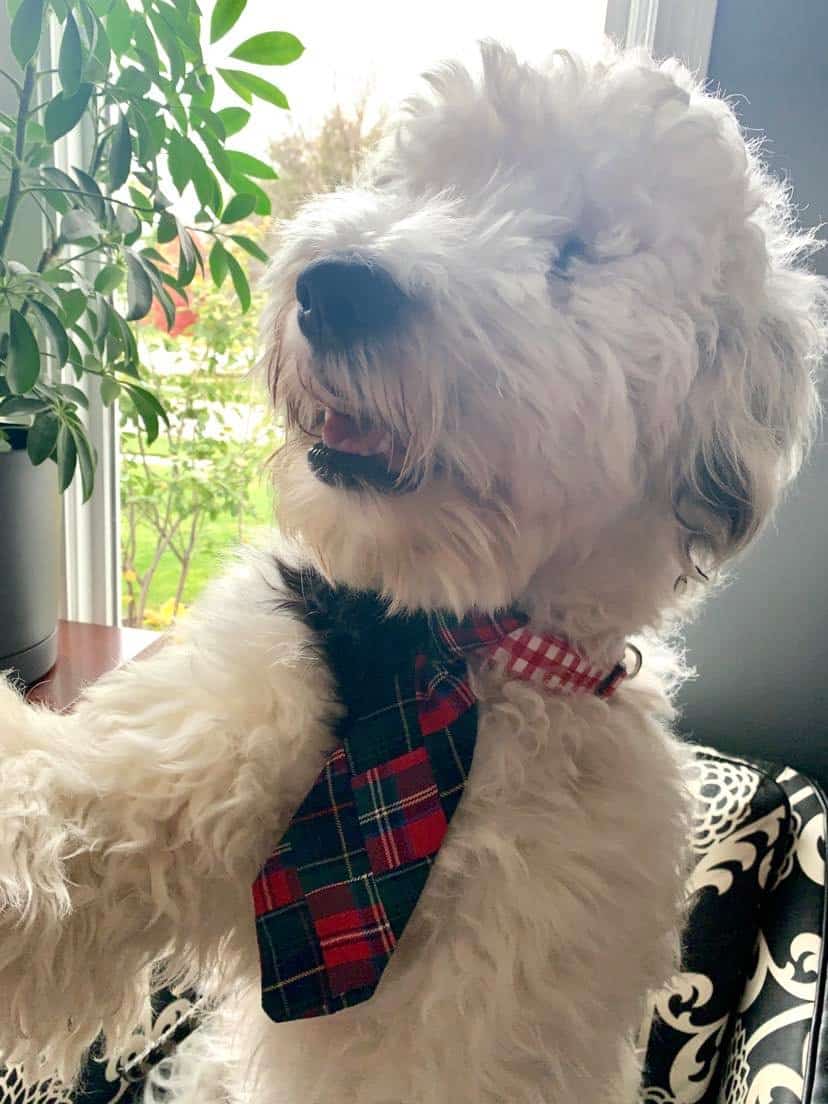 Come on.
Vogue!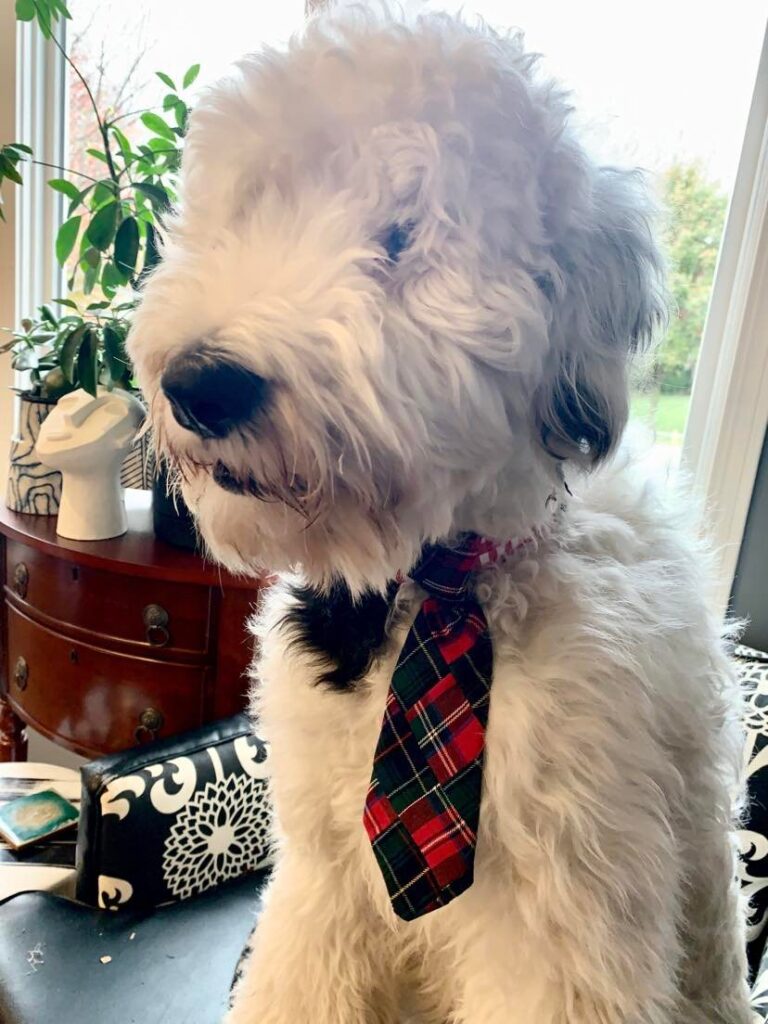 This is the closest I could get to him looking straight into the camera.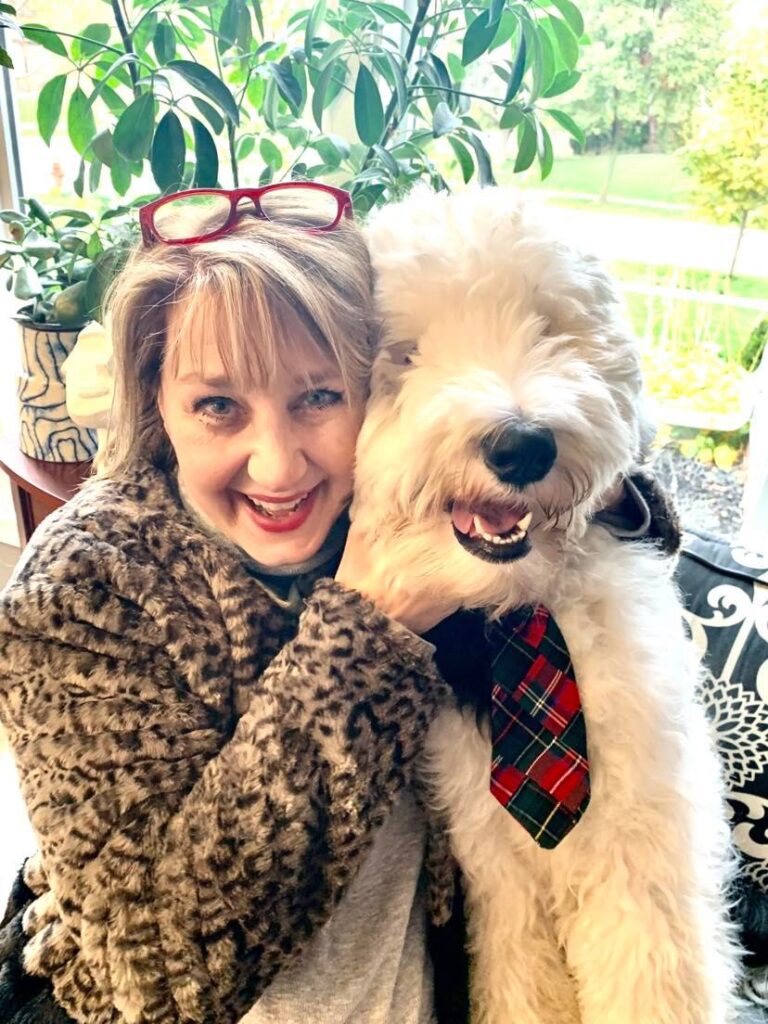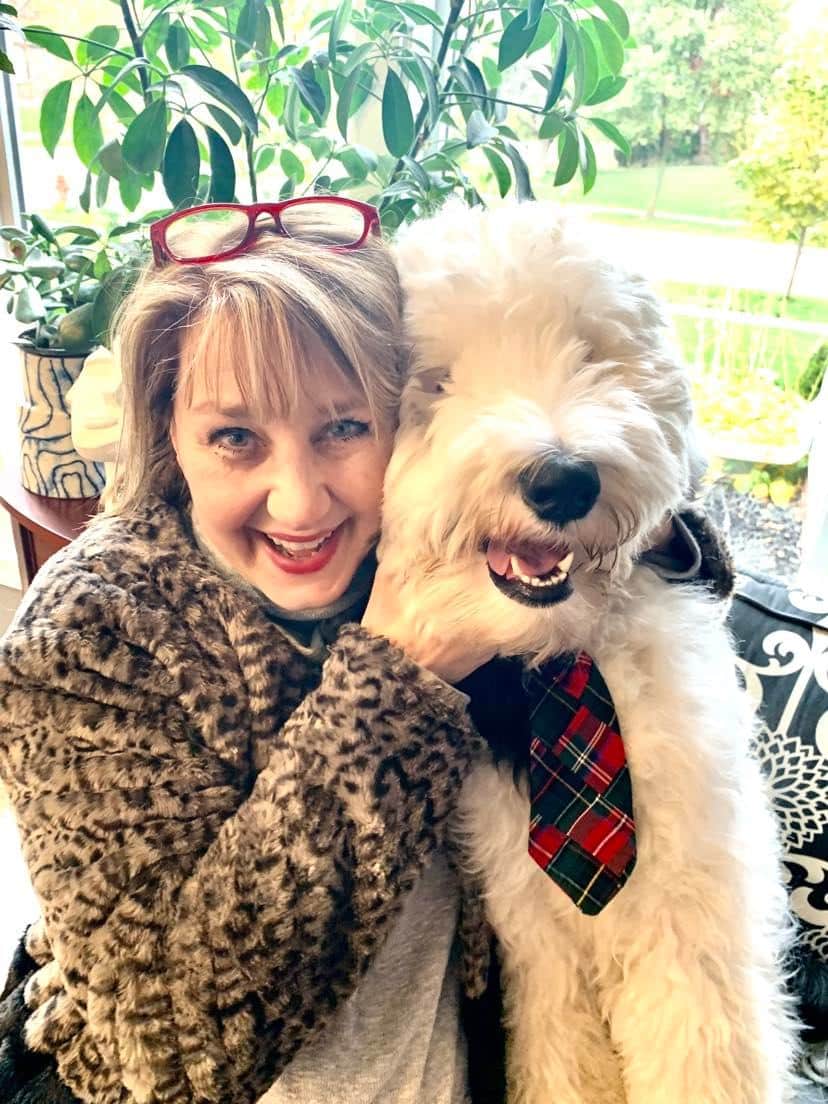 Is Sir Bentley shy? I don't think so! 🙂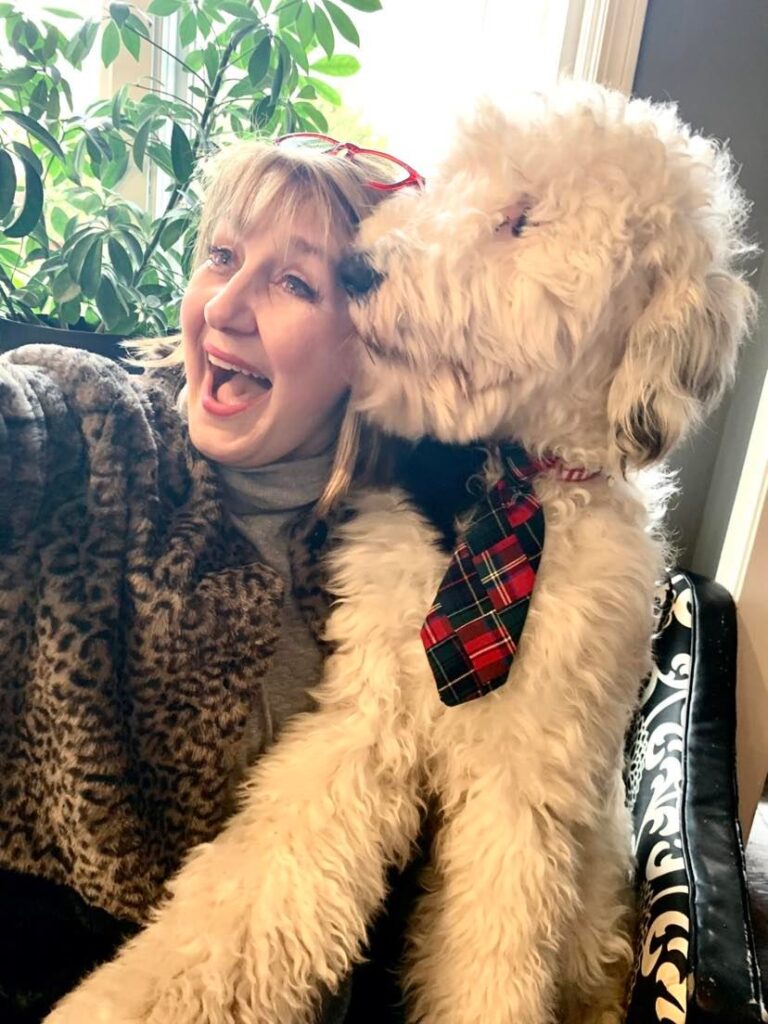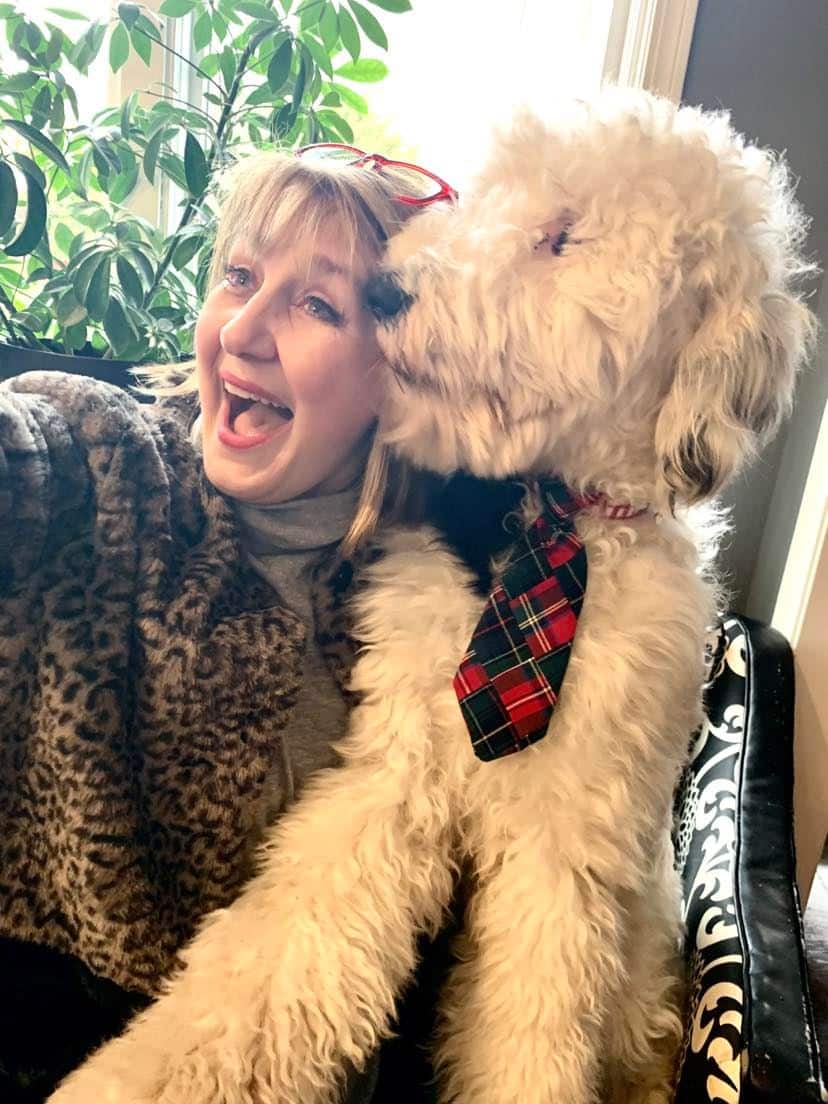 Vogue!

Don't forget to register for "Missy's Merry and Bright Christmas Workshop" beginning this Saturday!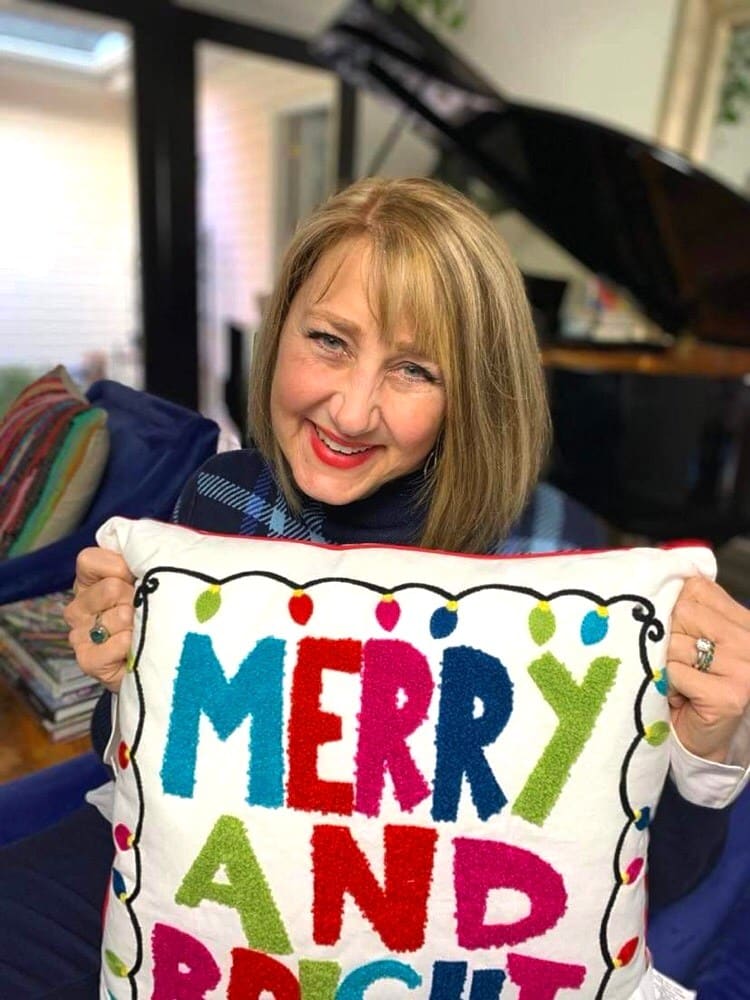 Psst! Don't forget that Bentley and I share our favorite find of the week each Friday on "Friday Finds with Bentley!"
This is the episode where Bentley knocks the camera over and I almost lose it laughing!