Creating A Twine Christmas Tree in 3 Easy Steps
Give a blank wall the star treatment by creating a Twine Christmas Tree in these 3 easy steps!
I ran out of floor space so decided to create a twine Christmas tree on the wall!
Yes! The Wall!
Sonata Home Design is a participant in the Amazon Services LLC Associates Program, an affiliate advertising program designed to provide a means for us to earn fees by linking to Amazon.com and affiliated sites. Additional affiliates links are also included for your convenience.
How many Christmas trees do you decorate in your home?
Your family Christmas tree, like ours, is probably the central decorating star in your home.
Decorating our family tree has become a sacred event over the years. It is the Christmas family activity that is merry, bright, fun, and oh so precious to us all!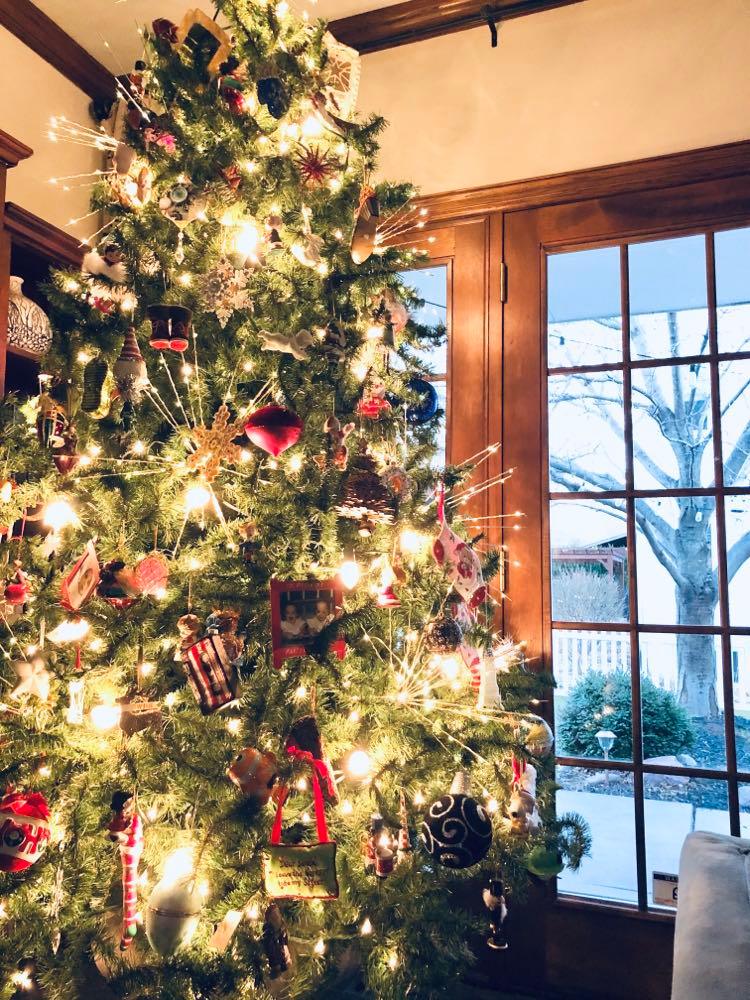 Decorating additional Christmas trees is more of a singular activity for me. It is almost as if an empty tree is a blank canvas on which to paint. Or, more specifically, to bedazzle with ribbon, lights, picks, ornaments, etc.
How about this for a challenge? Creating a Christmas tree from a BLANK WALL!
Yes! It can be done with just a few supplies. You will need:
The last three items on the list are just suggestions. You might come up with some other amazing things to "hang" on your Twine Christmas tree!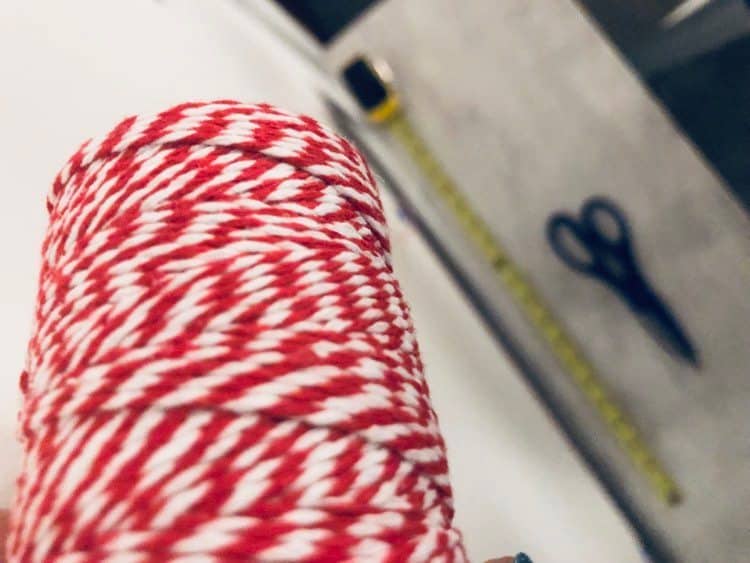 If you are looking for another way to use the twine, here is a great handmade project…
How to Make a Felted Wool Ball Trivet
Step One – Oh, This is So Easy!
You just need one anchor point for your Twine Christmas Tree and, obviously, it should be at the top.
This is the only "hole" that I put in the wall…one push pin with a large head.
Push the pin in and wind some string around it!
(Told you this is easy!)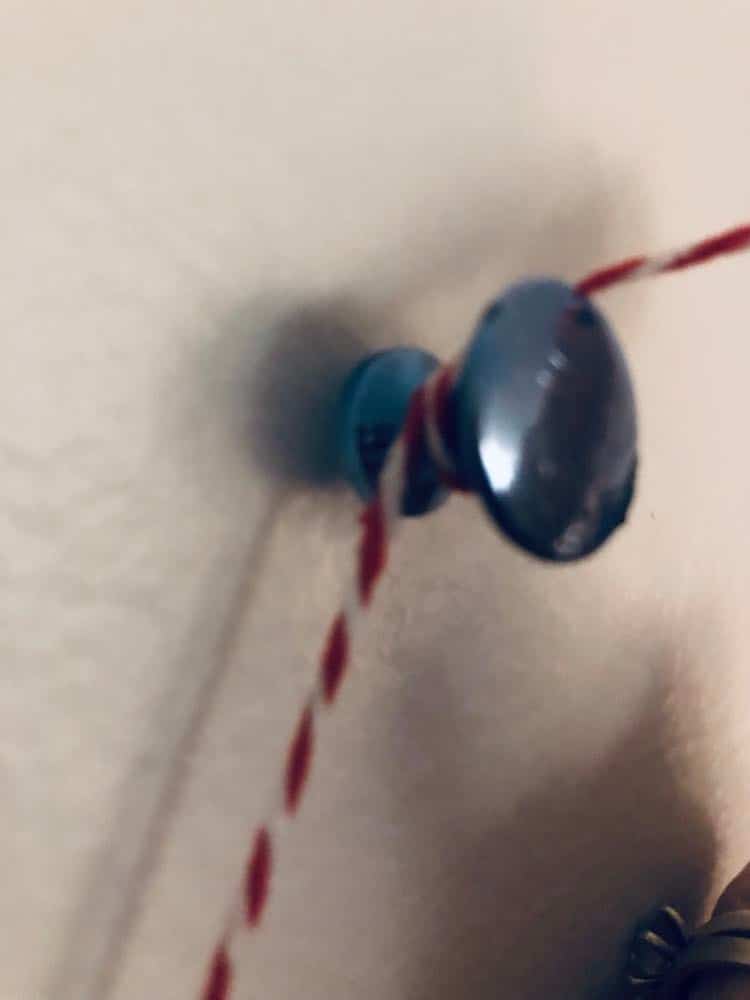 Step Two – This is Super Easy Too!
Once you wind some string around the top push pin, it is just a matter of laying the twine out in a triangular form on the wall.
What, you may ask, is the magic to securing the twine at the bottom?
My best friend…painter's tape!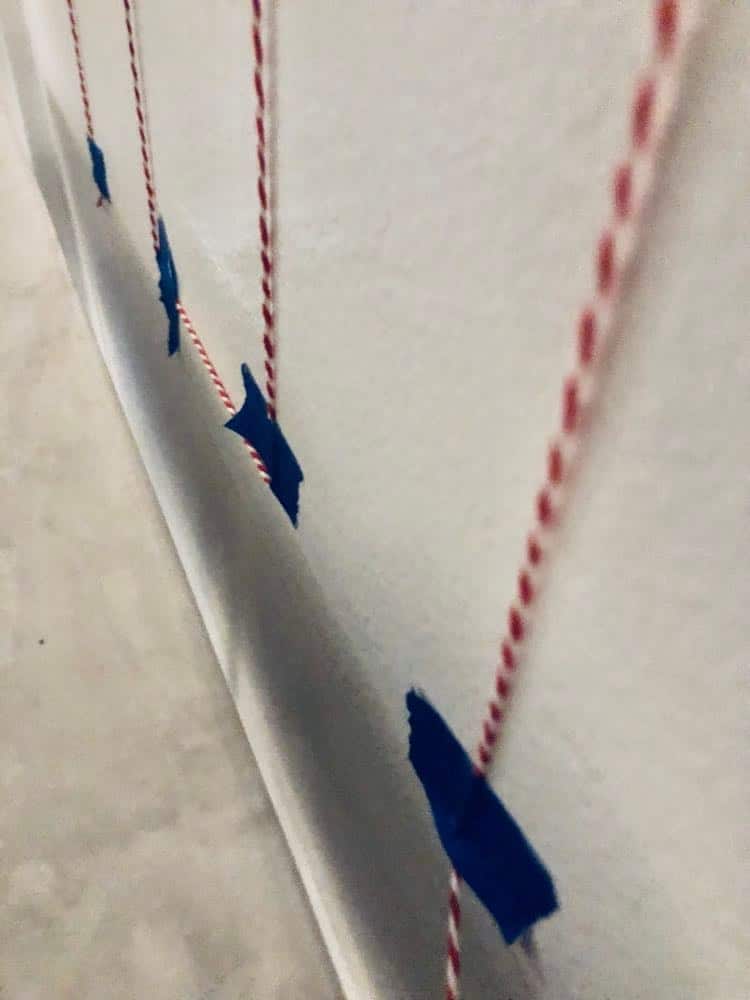 But, we don't want to actually SEE the painter's tape, do we?
More magic!
The intertwining branches of an evergreen garland is the magic here! The tape is never seen!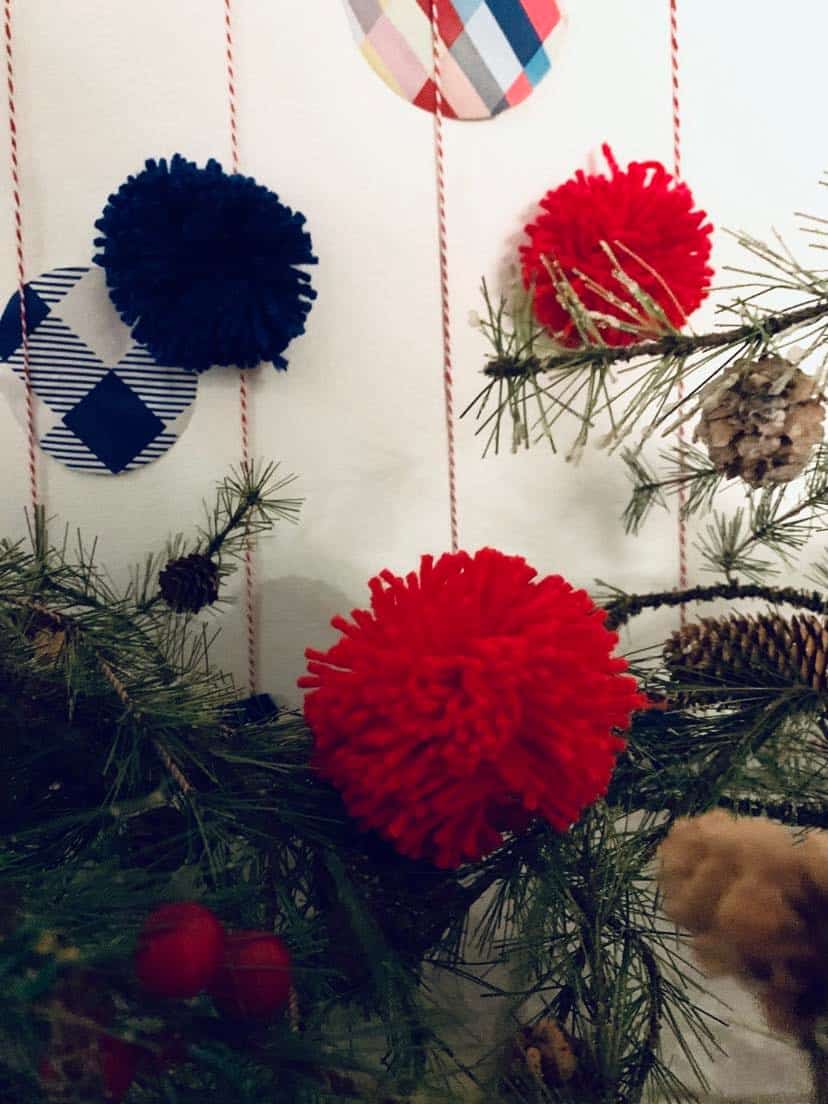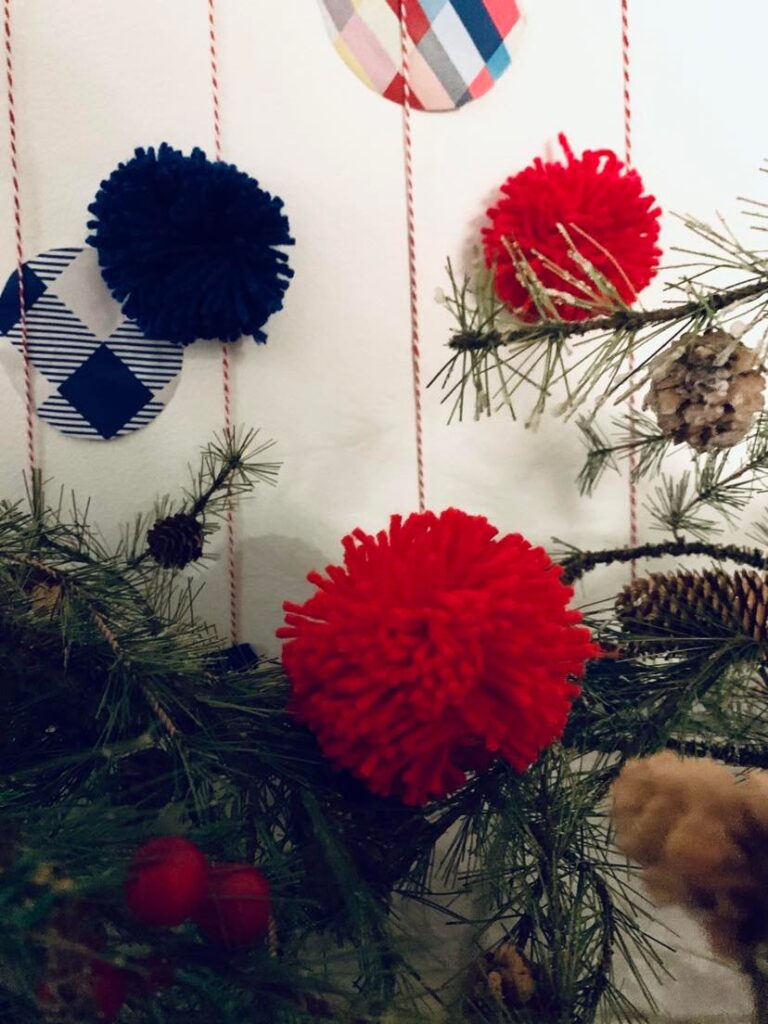 Step 3 – Decorate to Your Twine Christmas Tree to Your Heart's Content!
What could be better than wrapping paper and pom poms!
The wrapping paper provides color and pattern as a flat tree "ornament." Cut your paper into any shape you want.
Additionally, the pom-poms add color but with texture and dimension.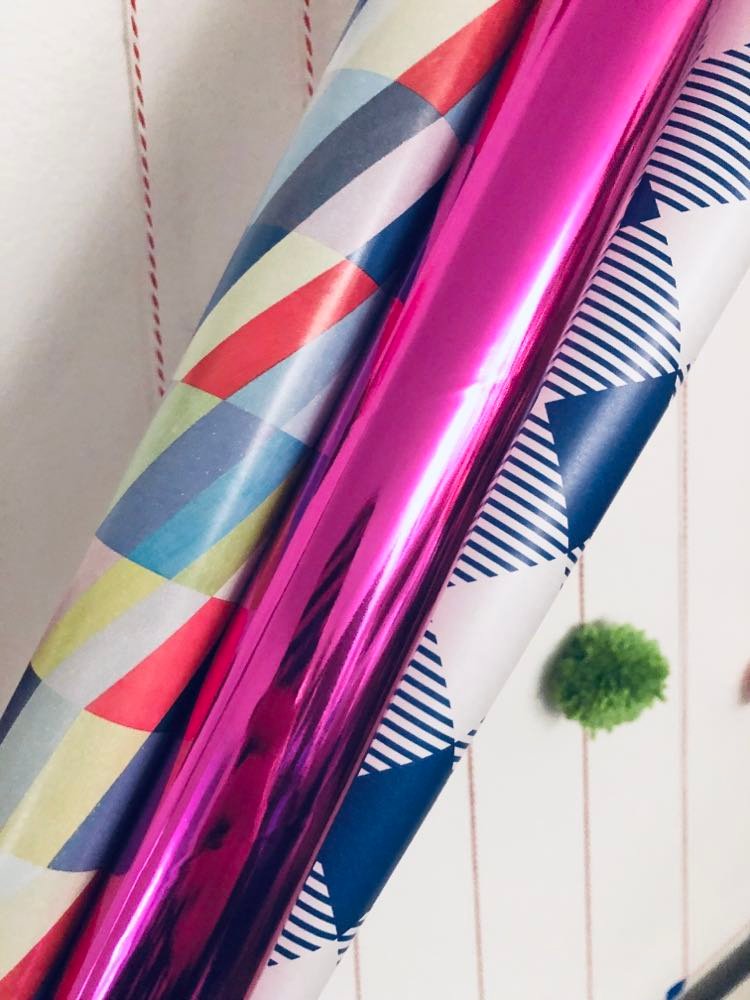 Pom-poms are so easy to make and are actually quite addictive once you get the hang of them.
You can buy a pom pom maker kit for about $10. Both kids and adults love making pom poms! You can see a pom pom kit HERE.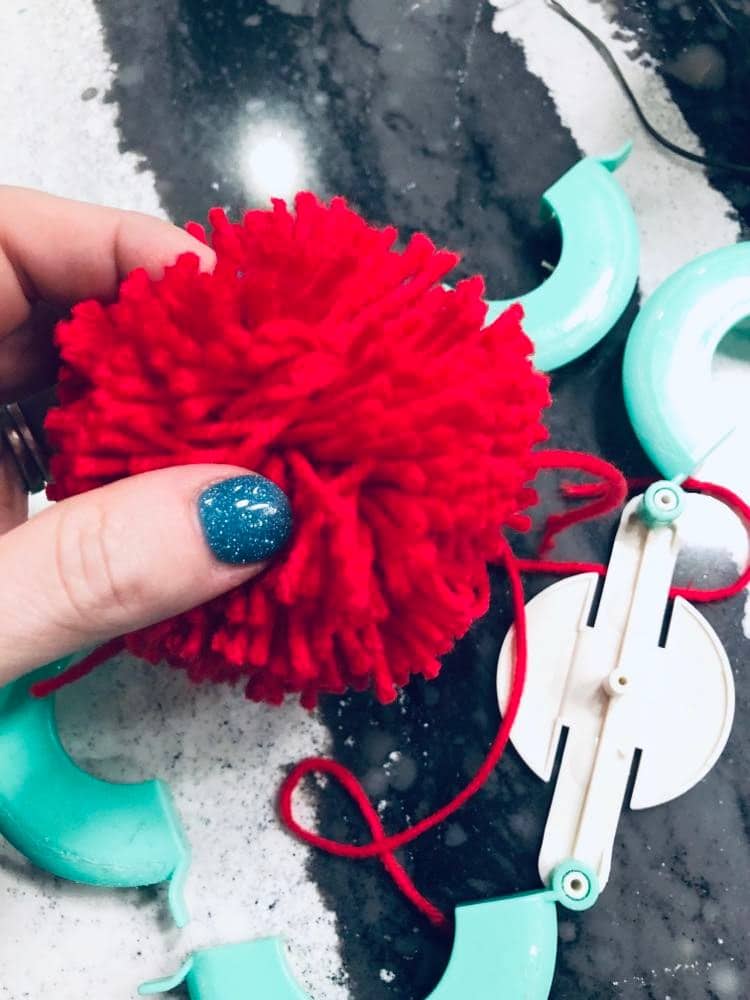 I started to time myself…I can make a medium size pom-pom in three minutes! Add THAT to my resume!
Here is a quick video showing you how easy it is to make pom-poms for your Twine Christmas Tree!
Next, secure everything…yes, both the paper ornaments and the pom-poms with painter's tape!
(I started to tie the pom-poms to the twine but, after wrestling with it a bit, found out that the tape held it up perfectly!)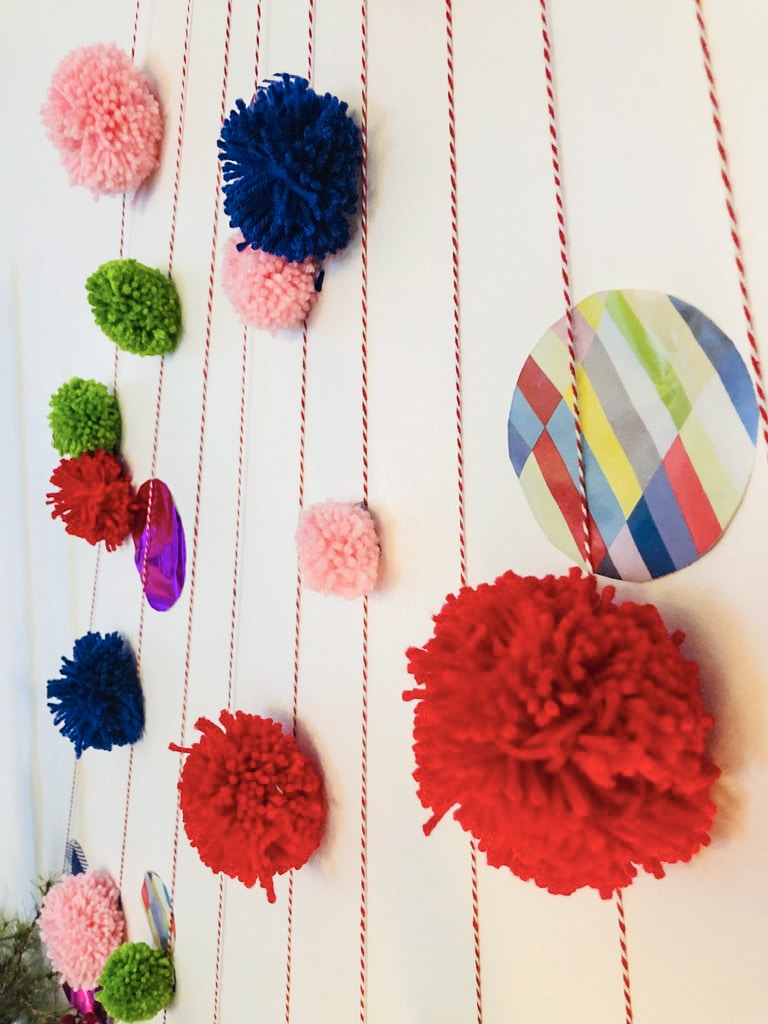 Created color combinations with the paper, twine, and pom-poms tie in perfectly with my Christmas "Merry and Bright" theme!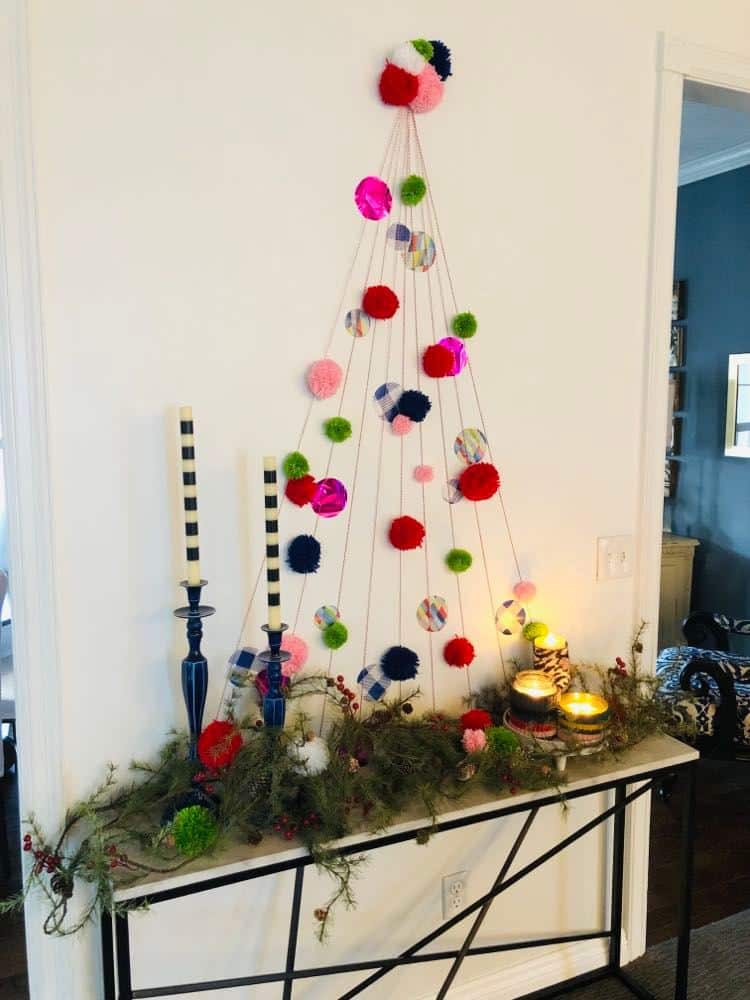 These jar candles are wearing adorable sweater sleeves that I made from an old cardigan of mine. The "sleeves" are the perfect shades to match the papers and pom poms!
You can see How to Make Sweater Weather Candles Sleeves HERE.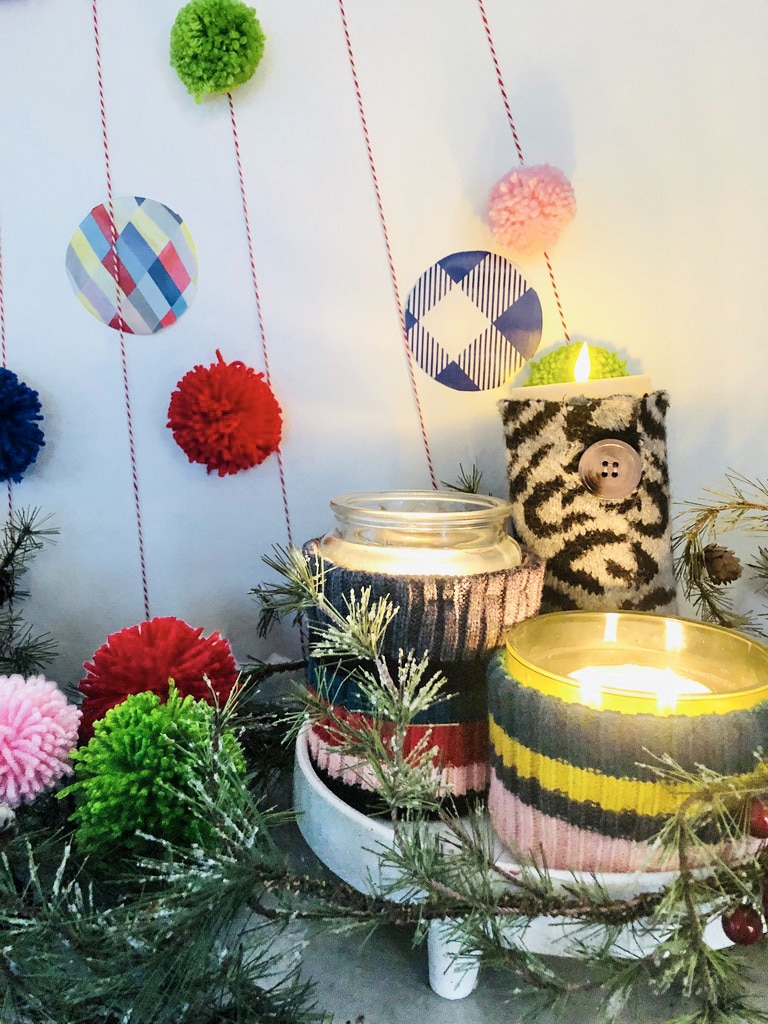 So festive!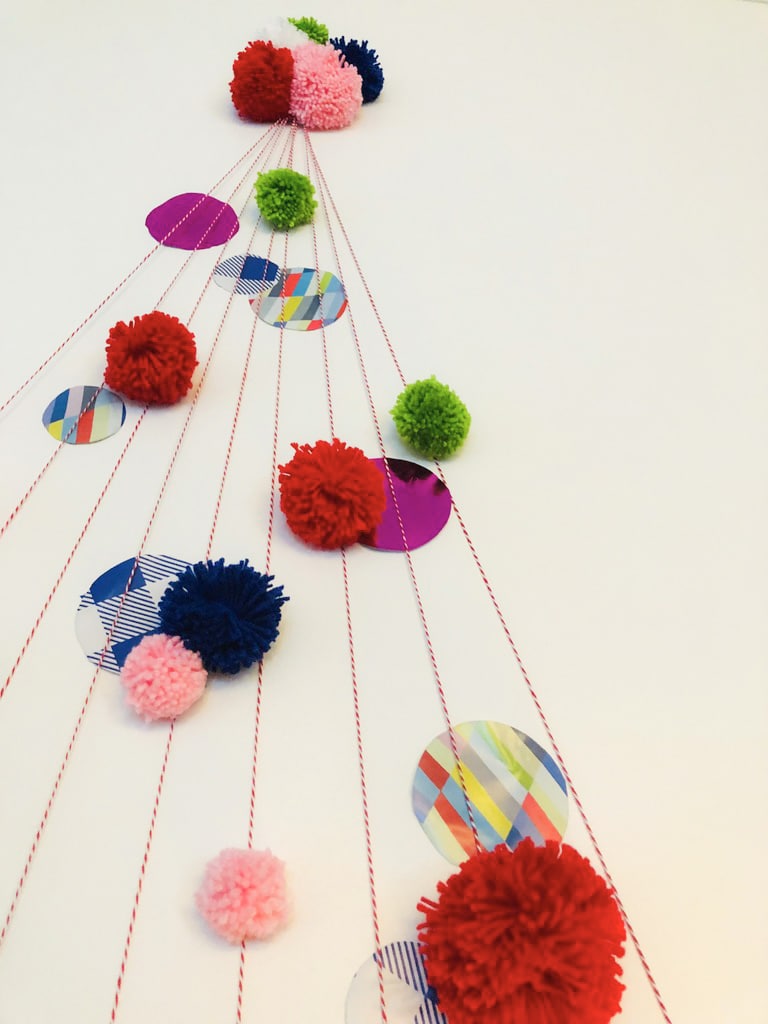 Without a doubt, we are going to enjoy this Twine Christmas Tree so much this holiday season!
And, so much better than a blank wall!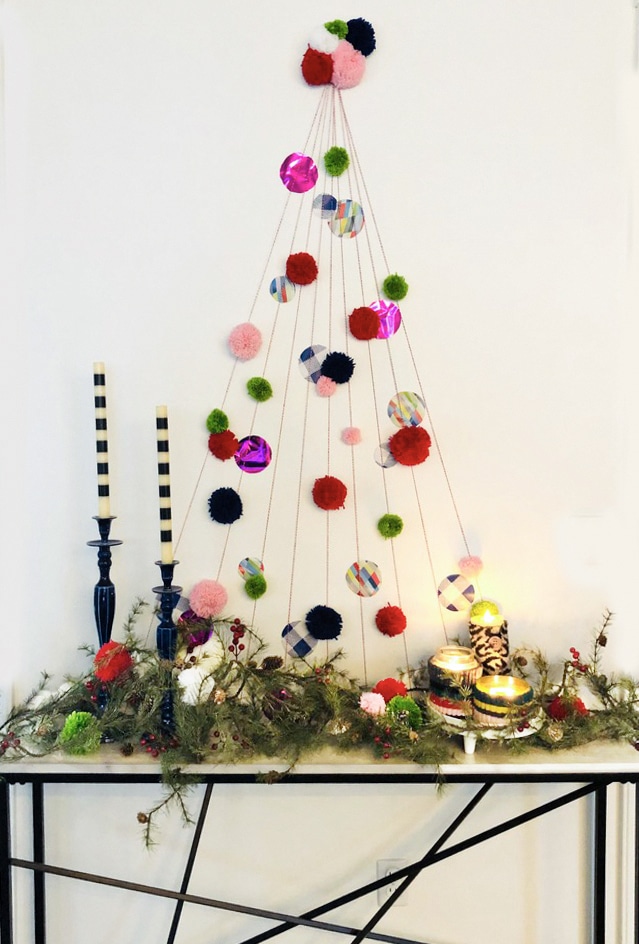 One last thing…I would love to have you join me (Sonata Home Design) over on Instagram! I love sharing with friends like you!
Cheers!

P.S. Looking for some great gift ideas for the holidays? I have put together six great gift guides with some AMAZING ideas! Take a look!
"Super Power" Holiday Gift Guides
I'm even getting our dog, Bentley into the holiday mood with this fun and easy craft project!