How to Make a Felted Wool Ball Trivet…A Gift to Give and Keep!
A handmade gift is always the best!
Because a handmade gift is full of heart.
When you think of the thought, preparation, and implementation that goes into a handmade gift, it is a reminder of the love that is poured into its creation.
Plus, handmade gifts are just plain fun to make, give and…even keep for yourself!
Have you seen these colorful felted wool ball trivets in stores?
Don't buy one…make one!
If you can thread a needle, then this project for you.
A felted wool ball trivet is not complicated. In fact, I can attest that, once you make one, you will want to keep making more!
Sonata Home Design is a participant in the Amazon Services LLC Associates Program, an affiliate advertising program designed to provide a means for us to earn fees by linking to Amazon.com and affiliated sites. Additional affiliates links are also included for your convenience.
A Felted Wool Ball Trivet Start with…Well, Wool!
The world of felted wool balls is massive. There is a huge variety of colors and sizes available to you.
There are so many amazing colors from which to choose. No limits to your kaleidoscope imagination!
My chosen color palette consists of blues, pinks, and a sassy little green. Additionally, I included white to make the other colors really "pop!"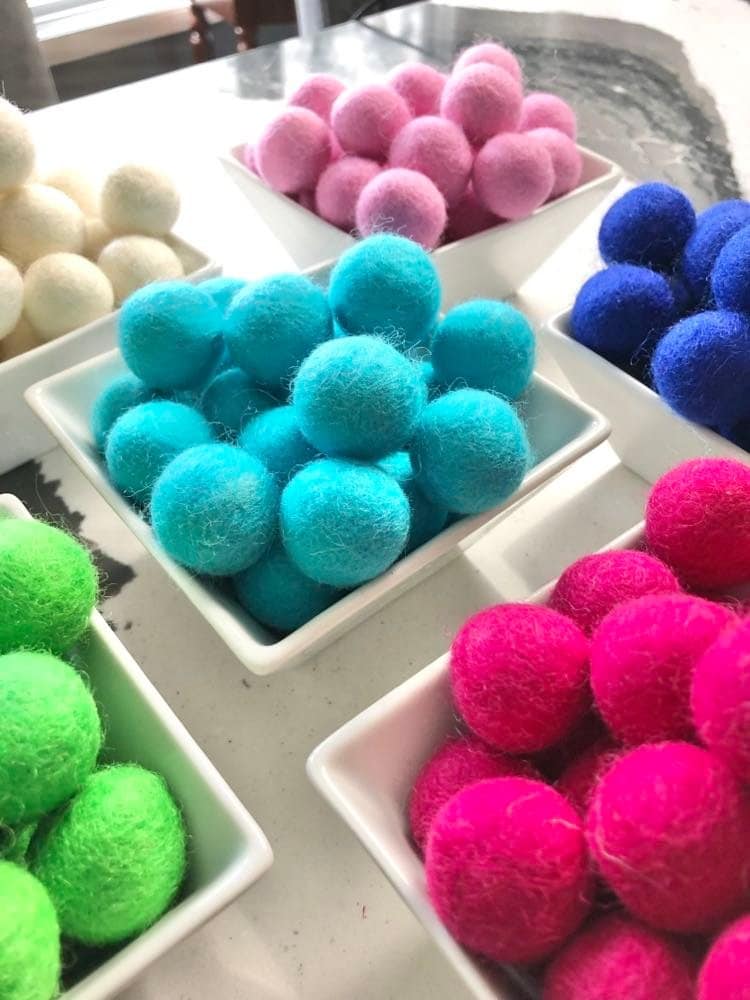 Tip: You definitely need FELTED wool balls for this project. Pom-poms might be cute (and a little cheaper), but you need the solid wool balls to make this work.
These colors fit in perfectly with my holiday "Merry and Bright" theme. You can see how I used this colors in this Merry and Bright Christmas Tree.
If you have specific colors you want to use, then you can find specific colors HERE.
Want a multi-colored set? Check out these great color combinations:
Let's Put This Felted Wool Ball Trivet Together!
First, you need a strong twine to connect the wool balls. That and a large eye needle.
Oh, and if you are like me, some reading glasses! Because that large eye needle is never quite large enough for me!
After your needle is threaded, pierce each wool ball through its center.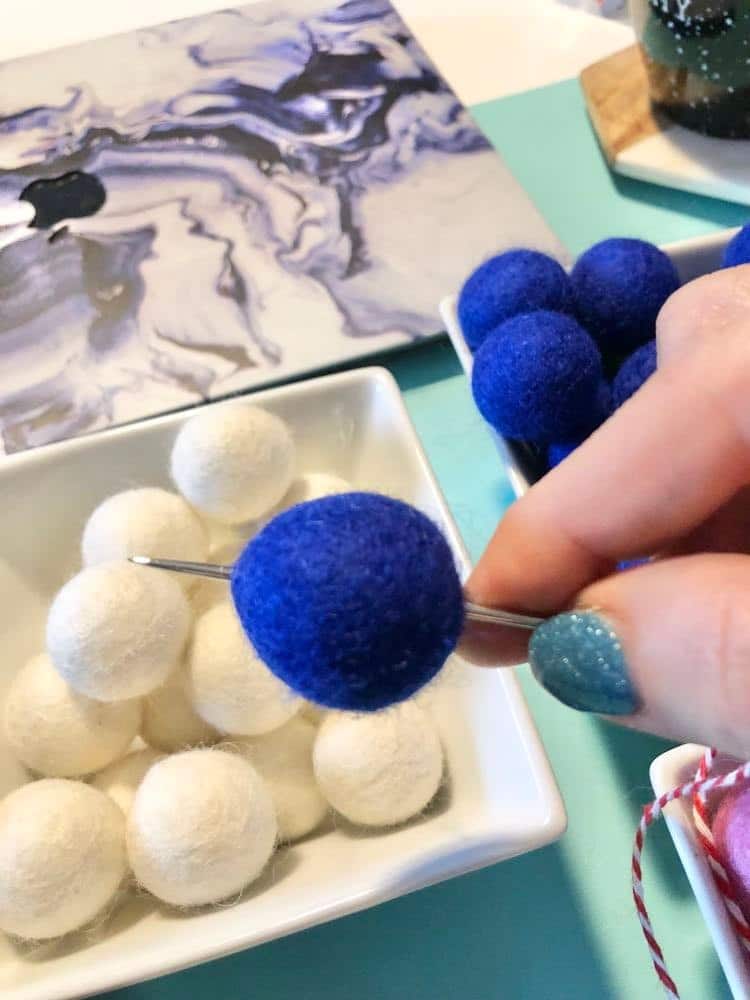 String together however many balls your want for the height. A simple knot on each end is enough to secure them
The size of your trivet is up to you. I decided on a 6 x 6 grid for my trivet. Large enough to hold larger items, yet small enough to hold my cup of coffee.
The pattern is also up to you. You can design a colorful symmetrical pattern or go random with "popcorn" color!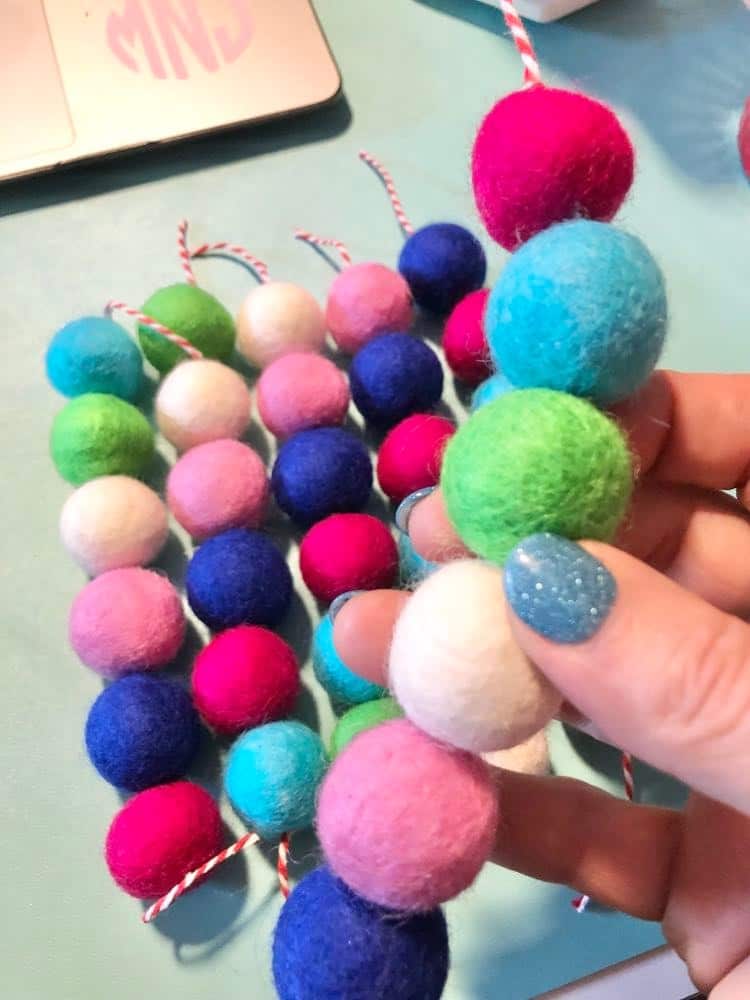 Arrange in the pattern that you want. This is when you start to see it come together!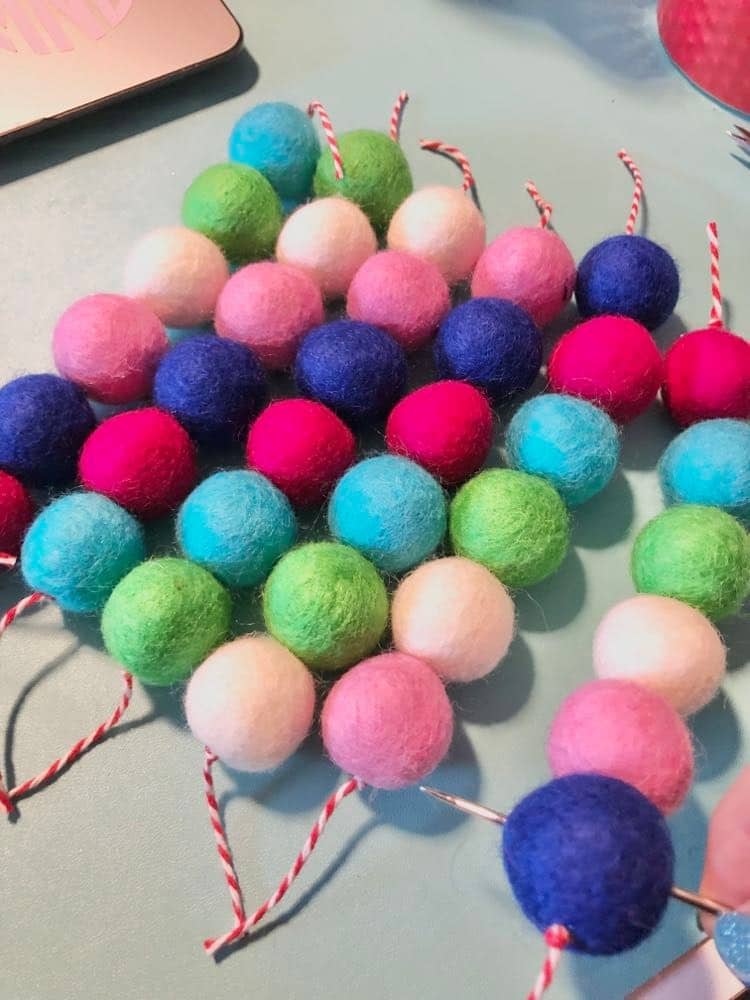 Next, start to thread the pieces together the end balls of each ball string.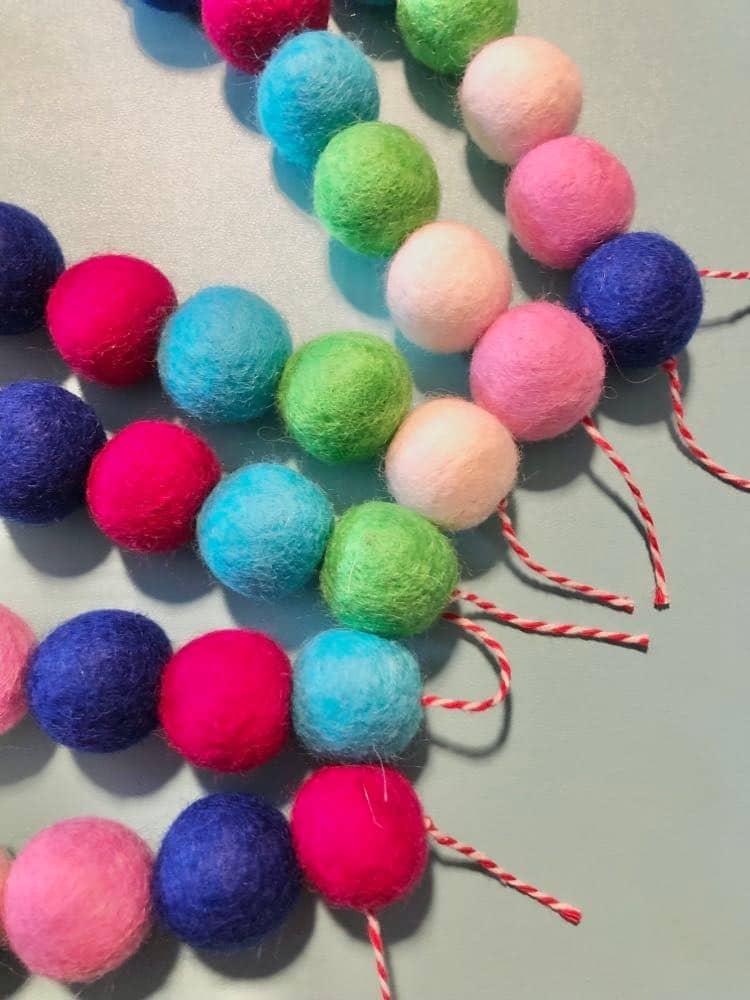 One at a time, you will be amazed at how quickly you can thread one of these trviets together.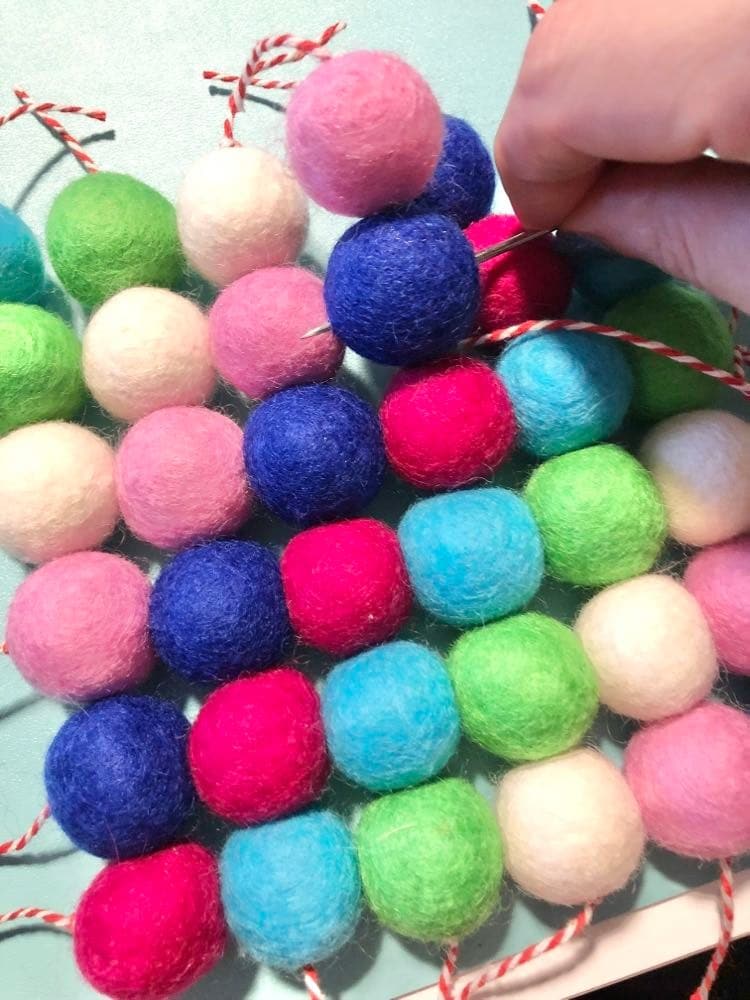 Snip the excess twine off each end. The red and white twine now looks so cute as little knots on the end of each row!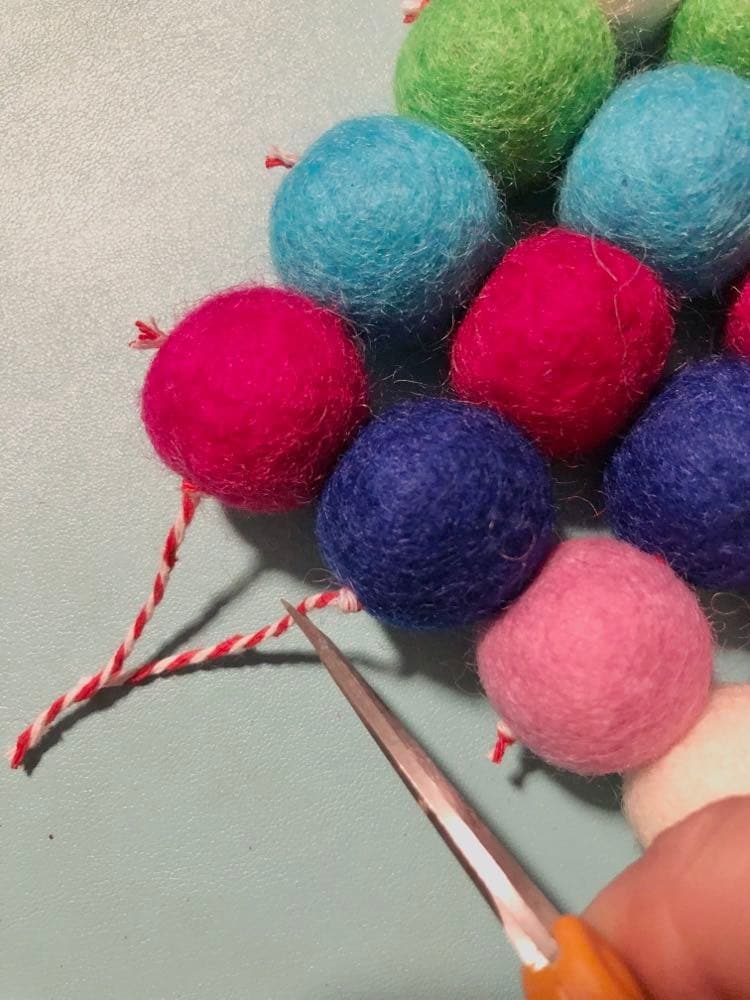 Voila!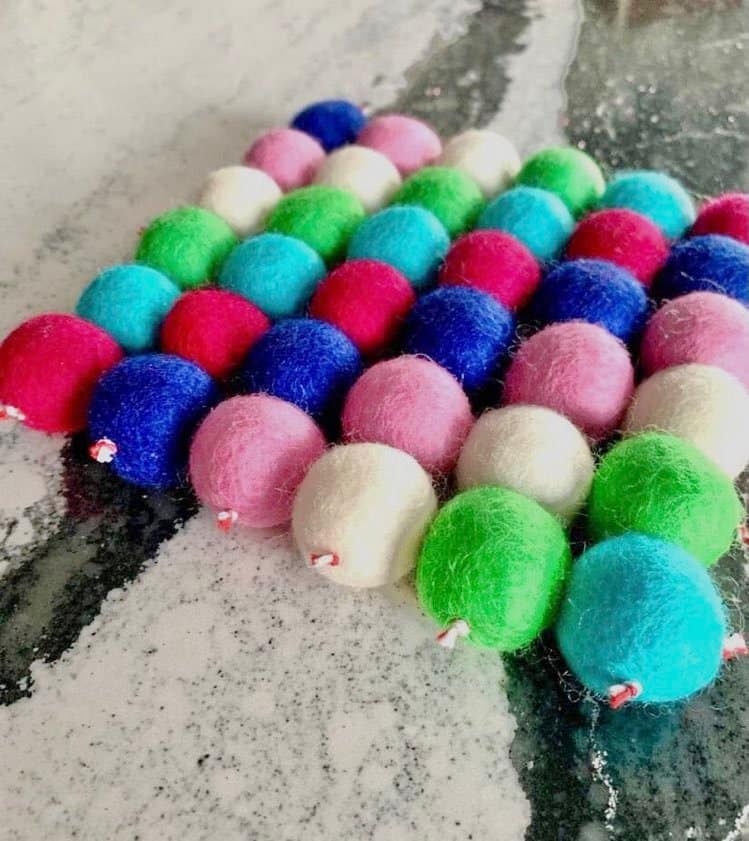 Now What Do I Do With It?
Here are some ideas for how to use or gift your new colorful creation!
Place underneath your favorite plants. It will catch any excess moisture and make your plants so festive!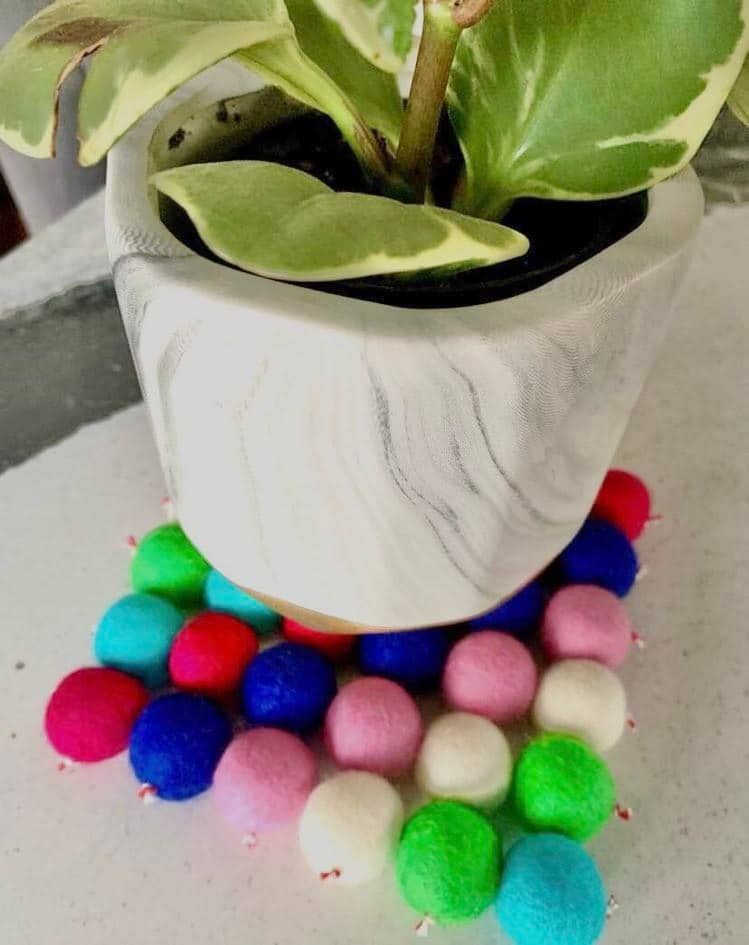 Trivets are meant to hold things…so bring on the "hot!"
Casserole dishes, stovetop pans, or your favorite teapot will not scorch your table or countertop when placed on top of this practical trivet.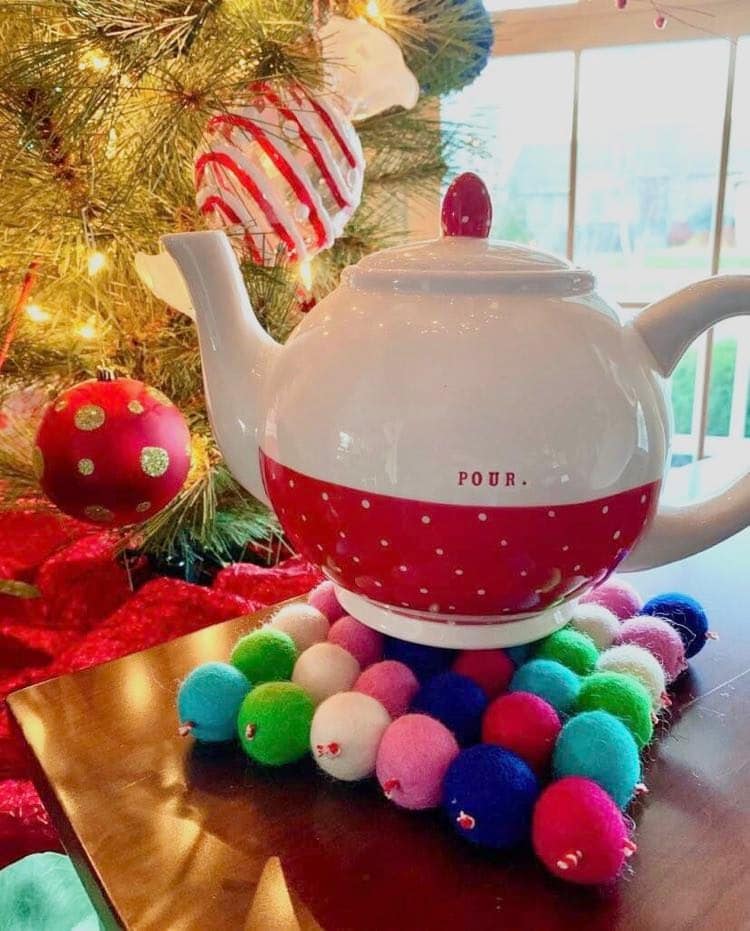 Give any special item a sense of importance by using your trivet as a pedestal.
Colorful elevation that says "Look at me!"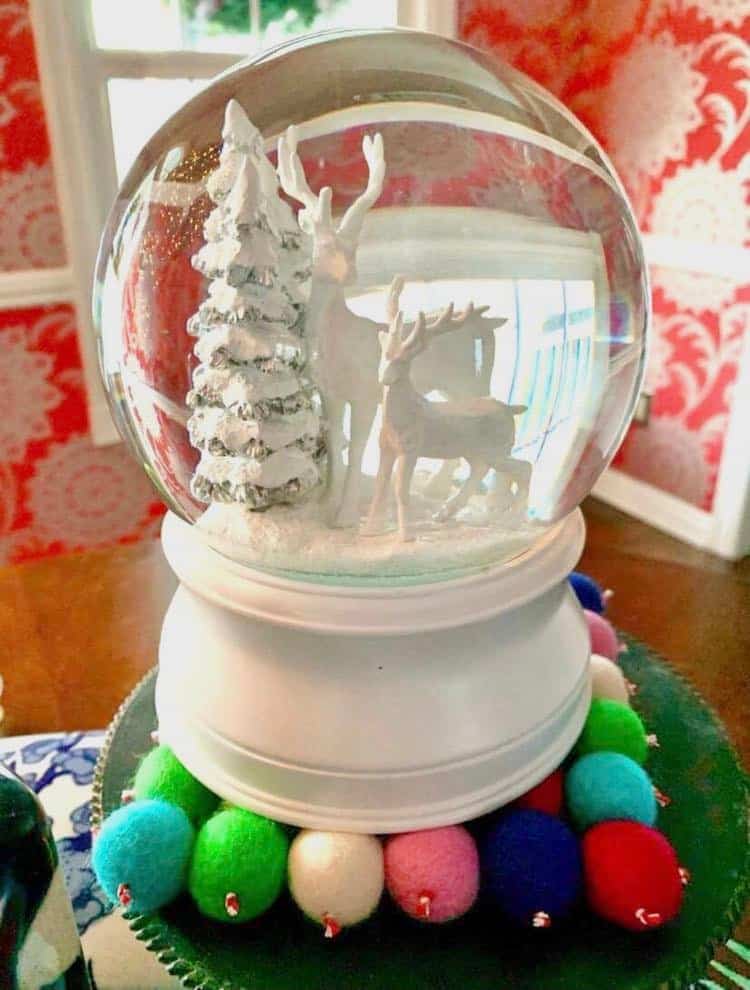 My favorite way to use the trivet is to hold my cup of coffee, hot tea, or hot chocolate.
Who wouldn't want to receive one or more of these as a gift!
And, who wouldn't want to make a few to keep!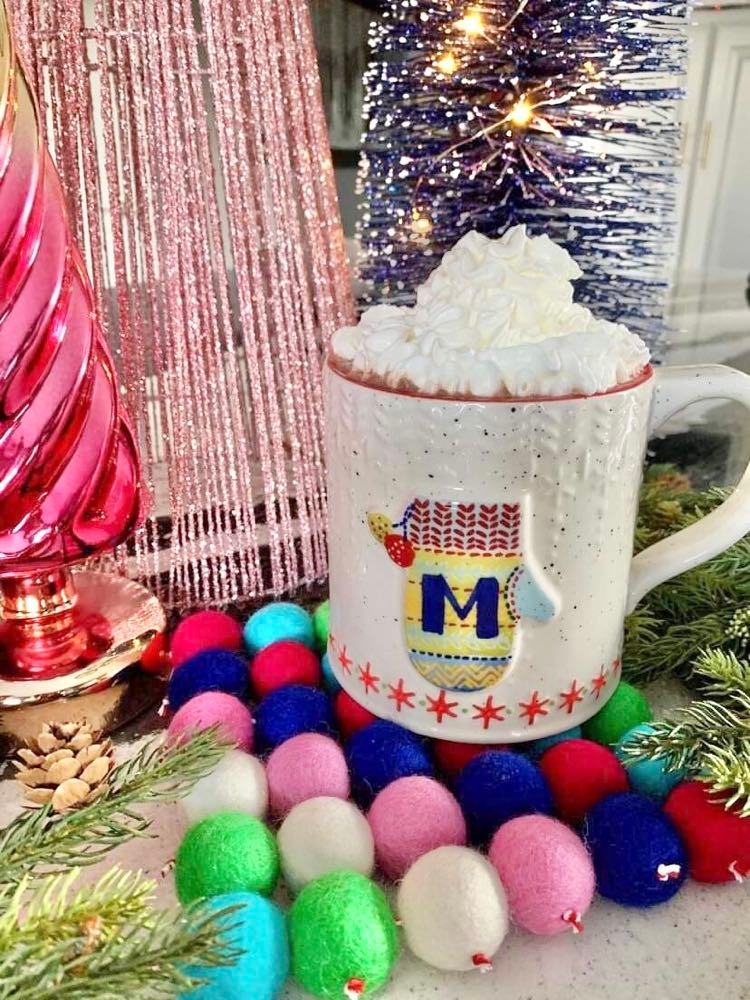 So, with my new trivet and cup of hot chocolate, I wish you…
Cheers!

Hey… do you have leftover twine from this project?
Then check out this way to Create a Twine Christmas Tree on Your Wall!
Looking for another handmade gift idea? Here is a great one for the candle lover in your life.