An Inexpensive and Easy Wall Art Idea
Inexpensive and easy wall art is as simple as wrapping a package!
Your wall art should reflect your taste and your personality. Create this inexpensive and easy wall art idea in about 2 minutes!
Do you wear jewelry?
Maybe you load up on necklaces and earrings for color, layers, and the jing-jing of bangles bracelets?
Or, perhaps you are more simple and classic with a classic gold charm bracelet and killer earrings?
Either way, jewelry completes your outfit of the day and displays your personality with every chain link or beaded bauble.
Jewelry for your walls
Wall art does the same for your room!
The wall decor your choose is a combination of your life's perspective, creative temperament, and the results of your Meyers-Briggs personality test displayed on your walls!
No pressure!
Have no fear! When it comes to wall art, your instincts are your best friend. We like what we like. And , generally, what we choose for wall art complements how we decorate our homes.
An inexpensive and easy wall art idea
Today, I want to show you how I inexpensively and easily created wall art for a strange spot in my home.
Did I mention Inexpensive?
And, did I mention easy?
Not kidding!
Wrap a package
I LOVE WRAPPING PAPER!
The colors and patterns call my name in the store and inevitably make their way into my craft closet.
My husband just shakes his head. "How many rolls of wrapping paper do you need?"
Raise your hand if you're on team "the more the better!"
This roll of wrapping paper stole my heart.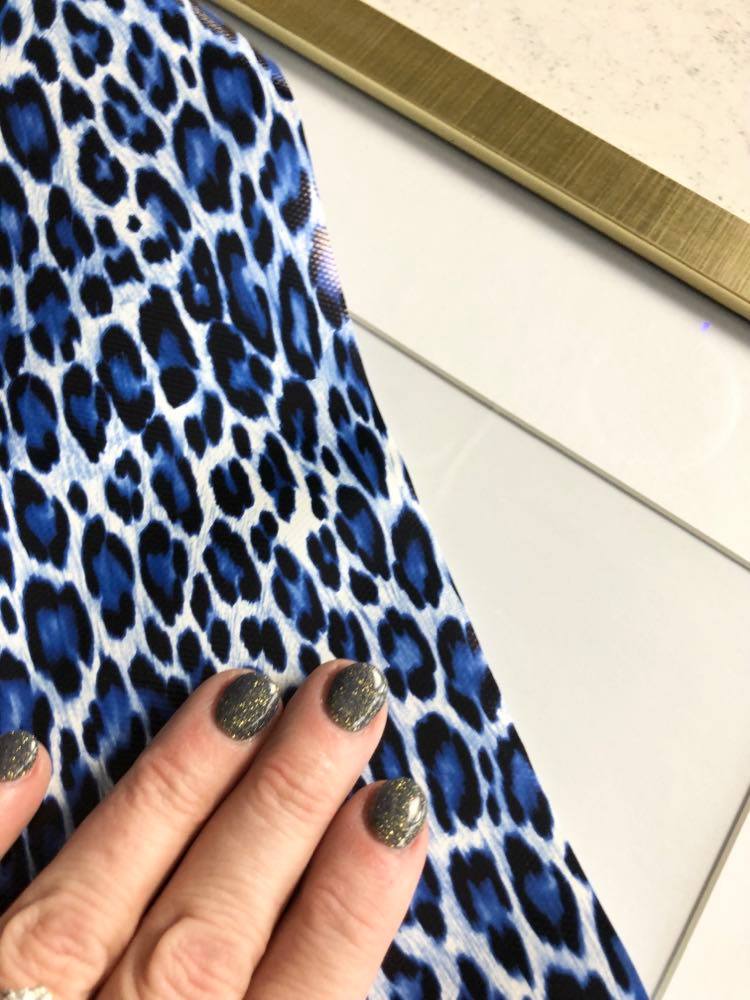 Blue and white animal print! LET'S GO!
In amazing news, this paper includes my love color and pattern, fits in with my home decor, and makes me do a happy double-take every time I look at it.
So, instead of saving for wrapping packages, I framed it!
Over and over again!
Easy Peasy!
I found this fantastic set of NINE square frames that are perfect for the job. They have a brushed gold frame with an included white mat.
Nine frames give me huge flexibility. I can hang individually throughout the house OR I can hang together for a dramatic grid effect!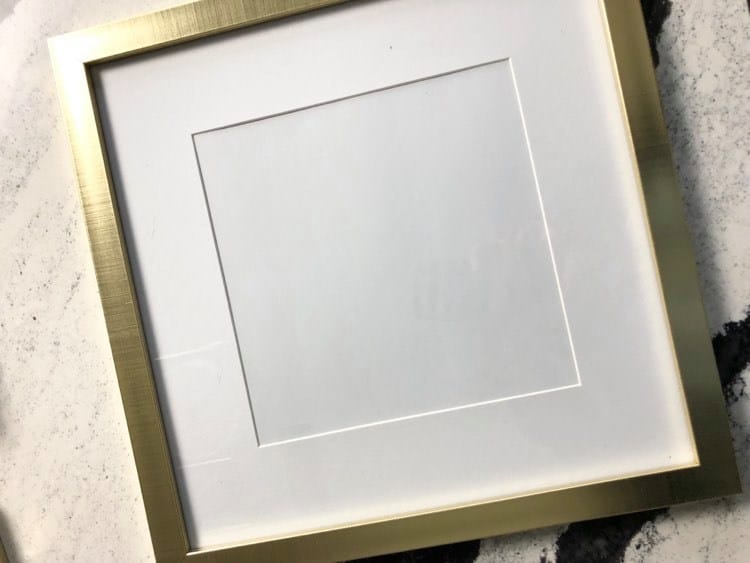 Time to give my $2.99 roll of wrapping paper a museum frame makeover!
Truly, it is as simple as framing a photograph.
First, cut the paper larger than the mat opening and tape it on.
Tip: I use painter's tape to attach the paper. It adheres securely to the mat yet, I can remove it easily without damaging the paper or mat if I change out paper later on.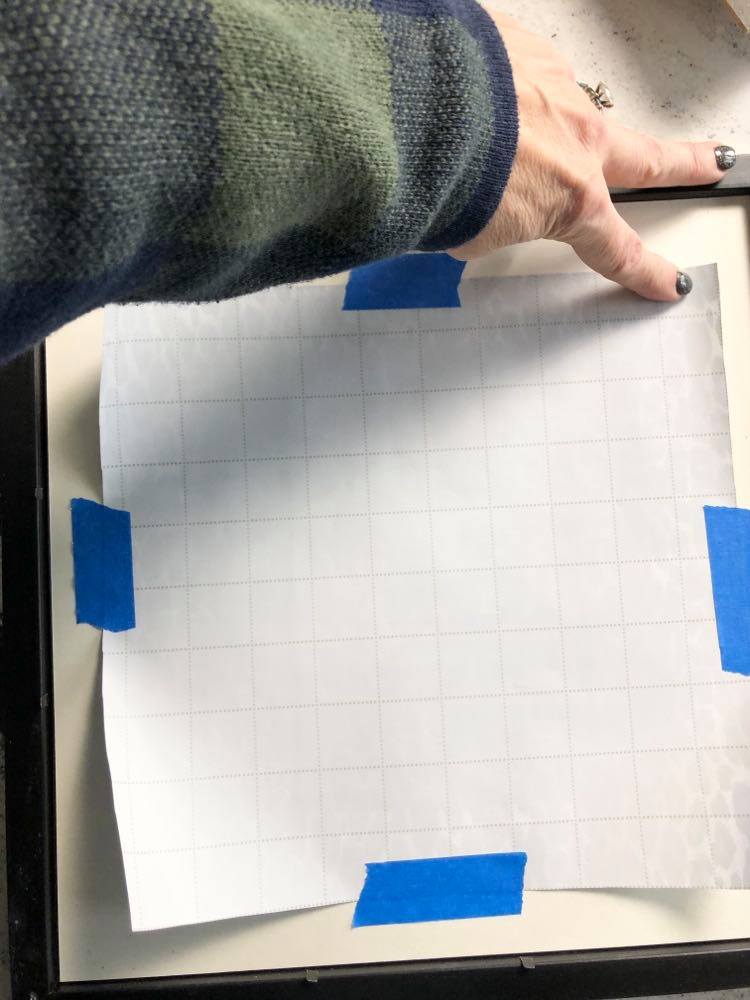 Then, slip the back of the frame back on and you are ready to hang!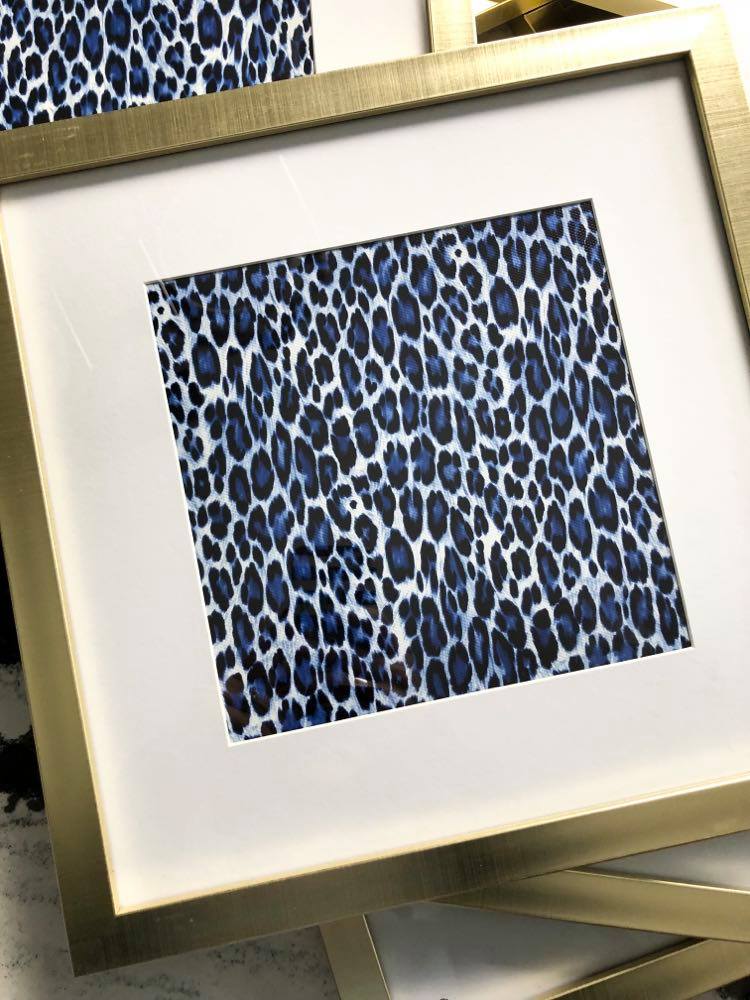 Boom! Did I mention EASY!
So bold and graphic and, yet, so crisp and classic!
One frame of blue and white animal print looks beautiful on its own.
All nine frames of blue and white animal print are AMAZING!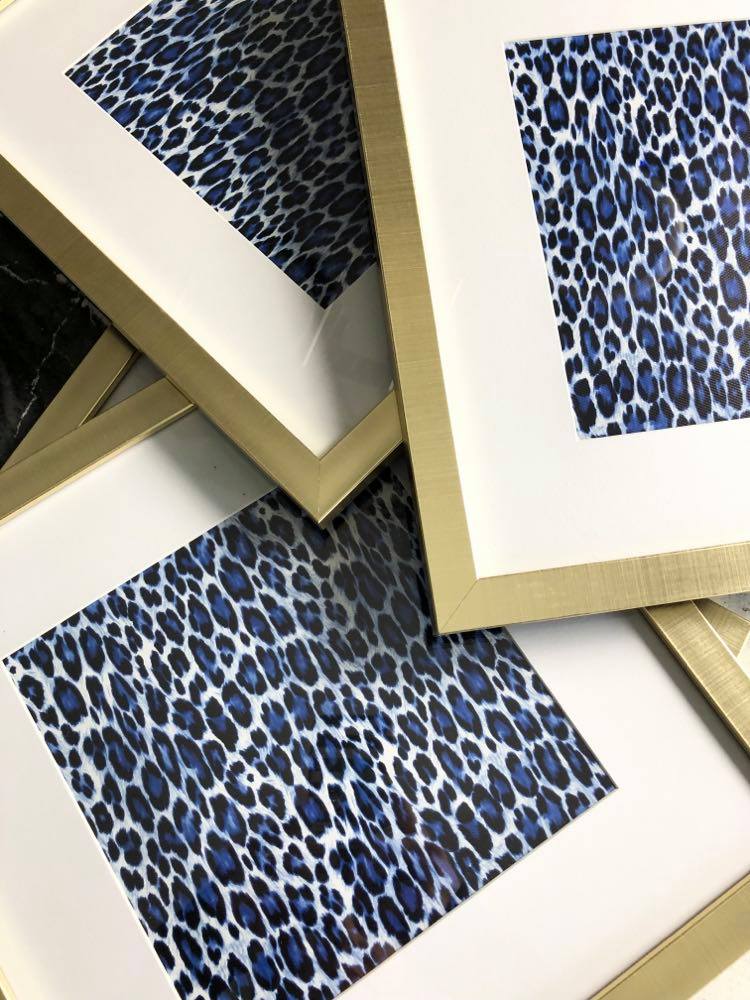 Earlier, I mentioned a strange little space in my home that needed some wall art.
This little alcove is the connector space between our living room and our primary bedroom. It is very functional as there is a closet. It is also good to have just a little separation space between the two rooms. It is a nice little space.
However, it is also a little odd when trying to figure out some wall art.
The space needed something narrow but also something bold as it is in the direct sightline from the kitchen.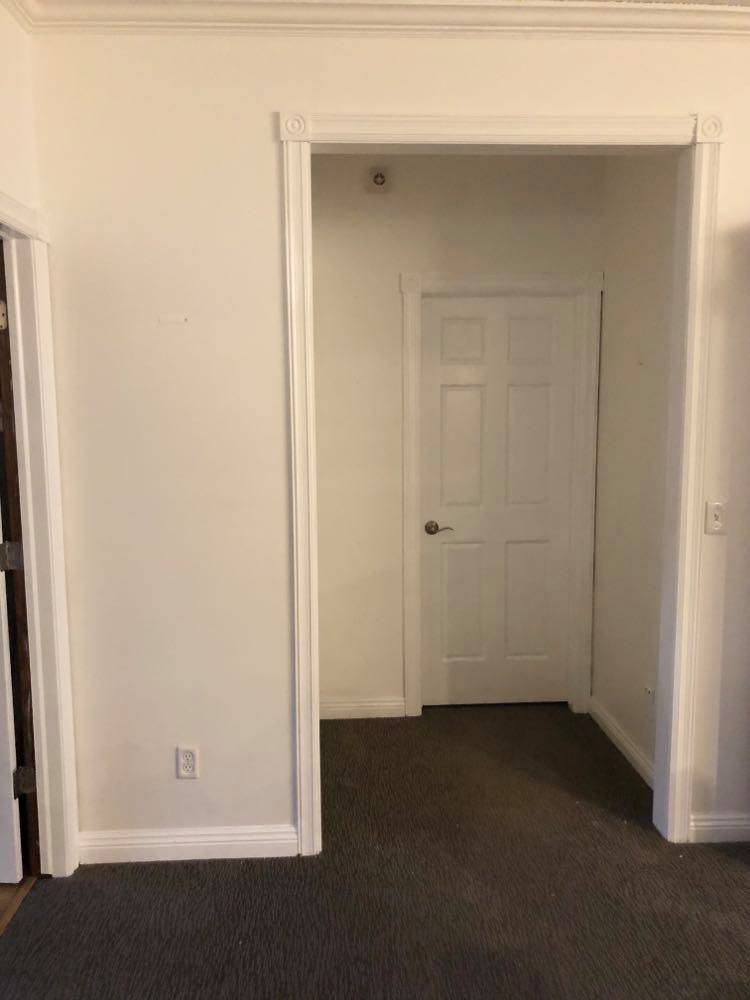 Wrapping paper to the rescue!
One frame would be nice. Indeed, three would be lovely.
NINE creates the classic drama moment that was needed. Floor to ceiling frames!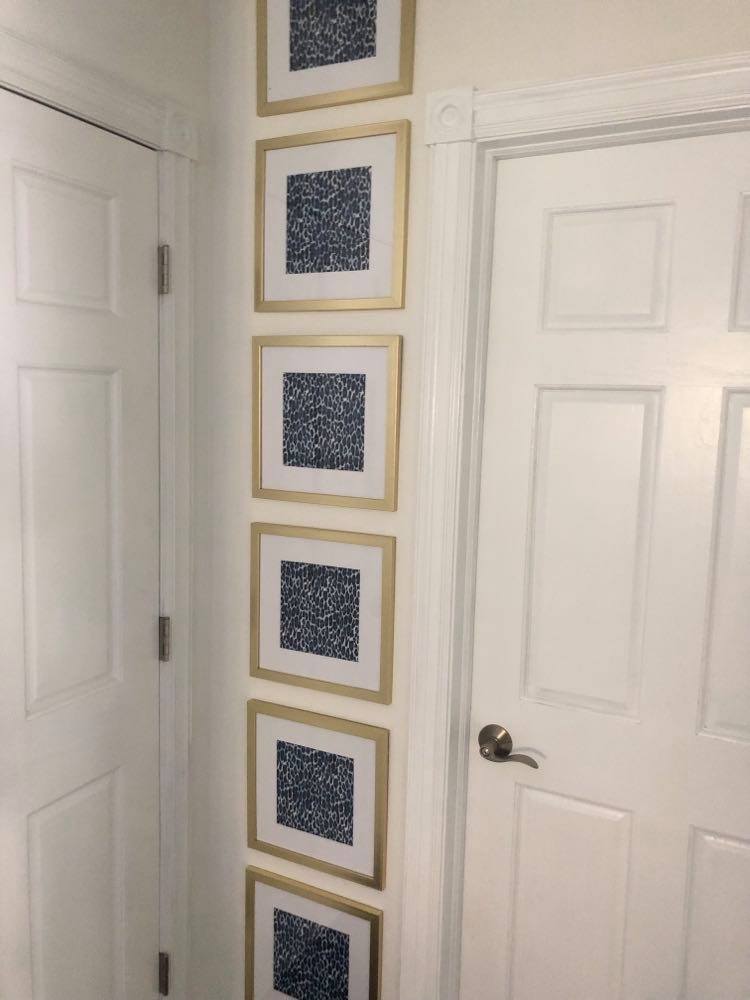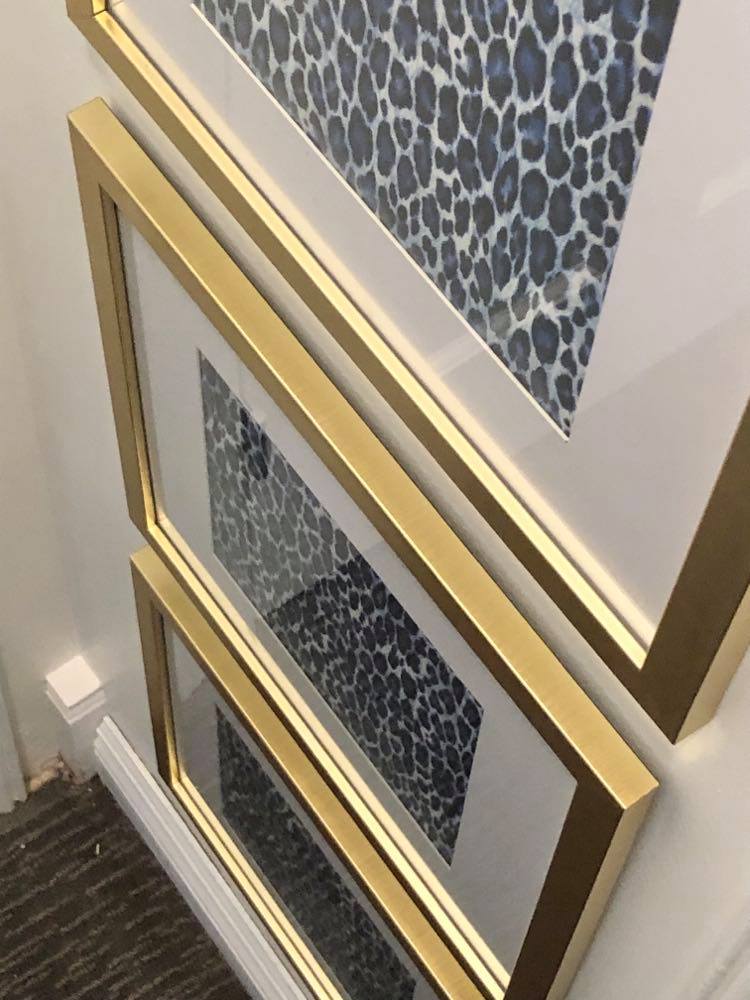 And, why stop with the space just by the door? Why not create more interest by including the wall just outside the alcove?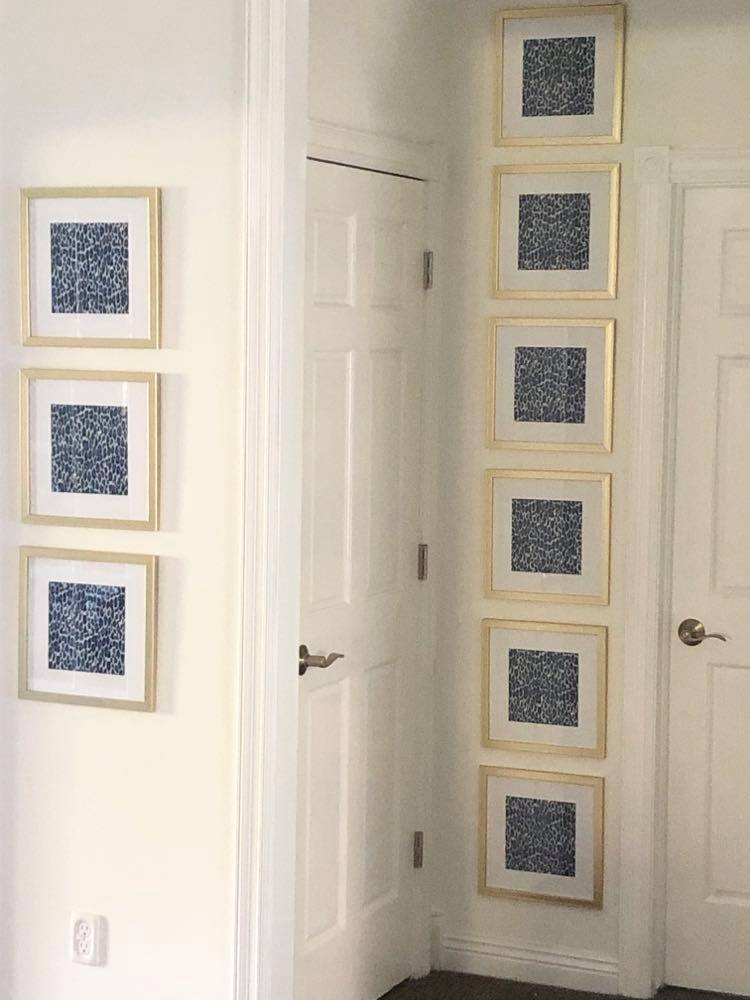 It is a small space. Yet, by loading it up with the frames, the space seems bigger. It also balances with the rest of the living room.
$2.99 can go a long way!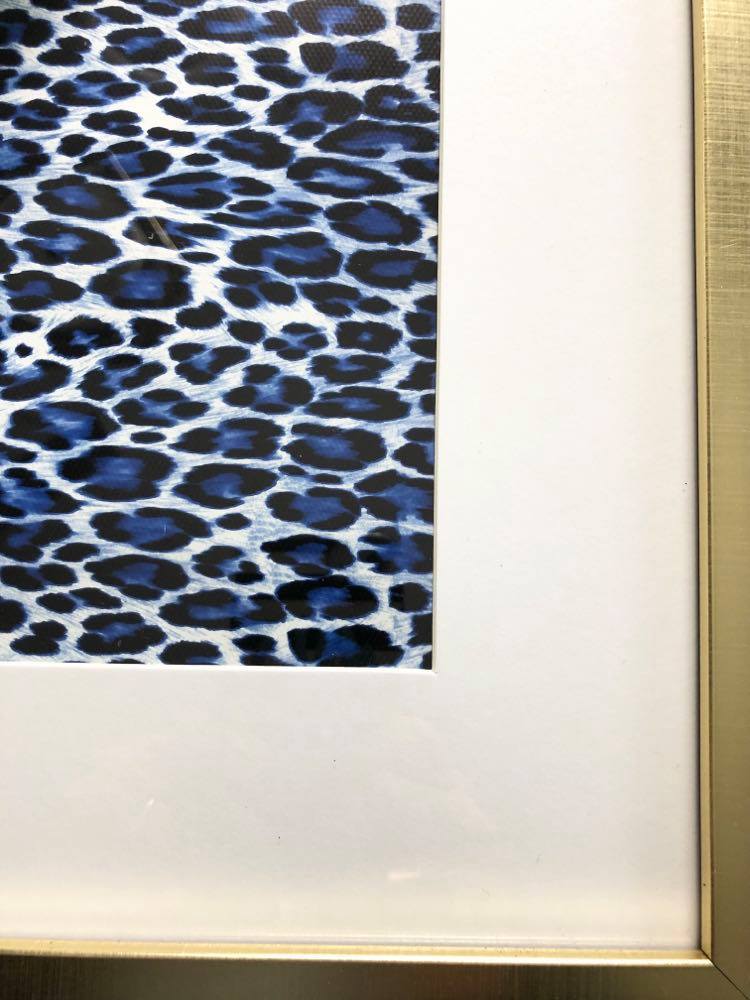 Let's Take This a Step Further!
These are so easy to create and change out the paper.
So, let's go HOLIDAY! Any Christmas wrap will do.
How about holiday plaid? Choose one signature plaid or mix it up with several plaid patterns for a "Mad for Plaid" moment!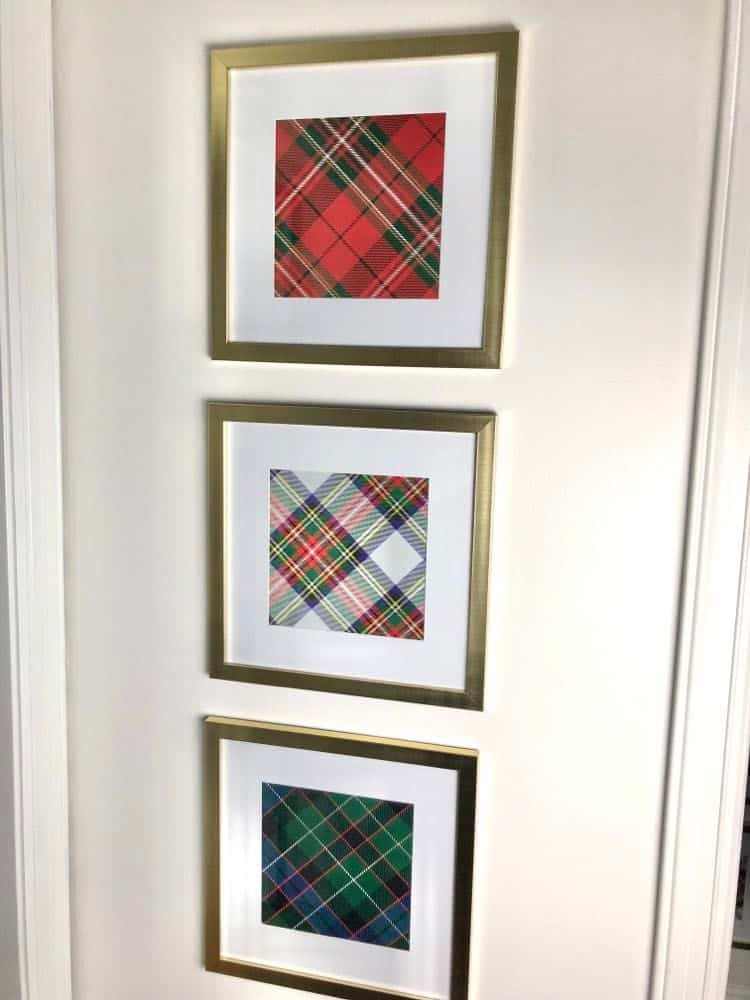 The only limit to what you frame is your imagination and your wrapping supply!
Cheers!

Looking for some other fun DIY projects? Try these!
How to Make a Felted Wool Ball Trivet
Create a Twine Christmas Tree on Your Wall
How to Make a Sweater Weather Candle Sleeve