How to Wear One White Shirt, Five Different Ways
We may be pulling out the long sleeve sweaters, but one clothing staple remains the same. The white shirt.
Not sure how to style and re-style a white shirt? Here is how to wear one white shirt, five different ways.
Sonata Home Design is a participant in the Amazon Services LLC Associates Program, an affiliate advertising program designed to provide a means for us to earn fees by linking to Amazon.com and affiliated sites. Additional affiliates links are also included for your convenience.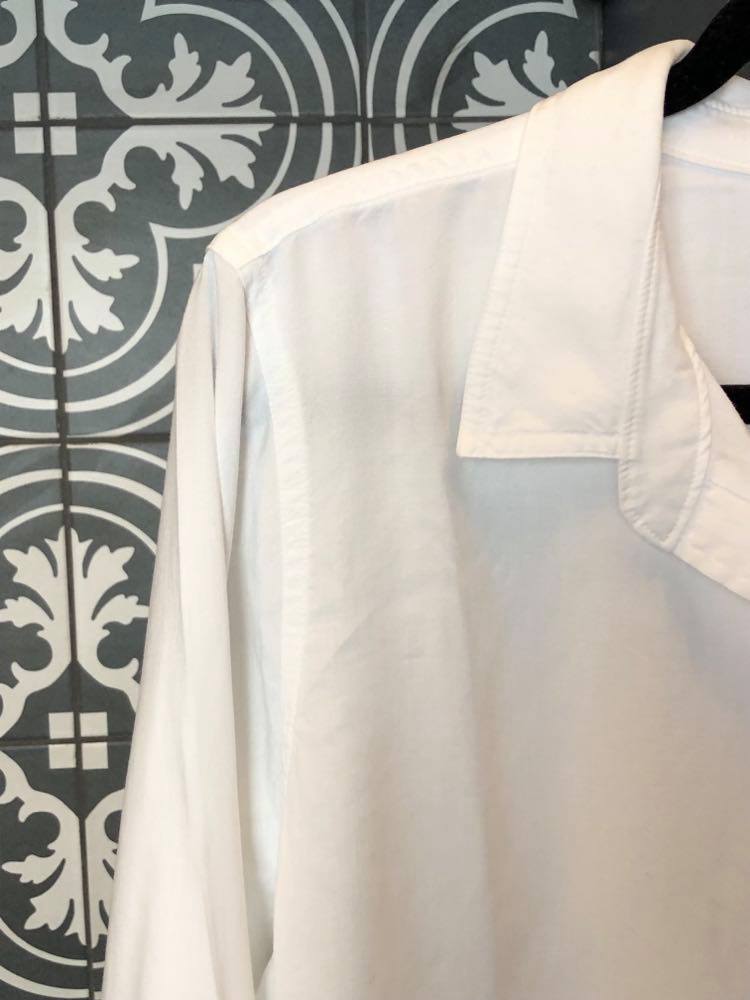 A white shirt is a must-have in any wardrobe.
Whether worn by itself or layered with other pieces, you cannot go wrong with a white shirt.
I do have a few personal criteria in choosing my white shirt. I love a white shirt that is longer in the back than the front with a crisp collar yet made of a super soft fabric.
And, I want something washable. (I am a HUGE Earth Breeze Laundry Sheet fan. Check it out here!)
Admittedly, I have several white shirts lined up in my closet but this one is my favorite. I try not to rely so heavily on one piece. However, this shirt gets worn again and again and it has held up its part of the bargain. It is a forever go-to in my closet.
As we jump into fall (Yay!), and the season of adding layers, I thought I would share how to wear one white shirt five different ways.
Here we go…
White Shirt Solution #1 – Mad for Plaid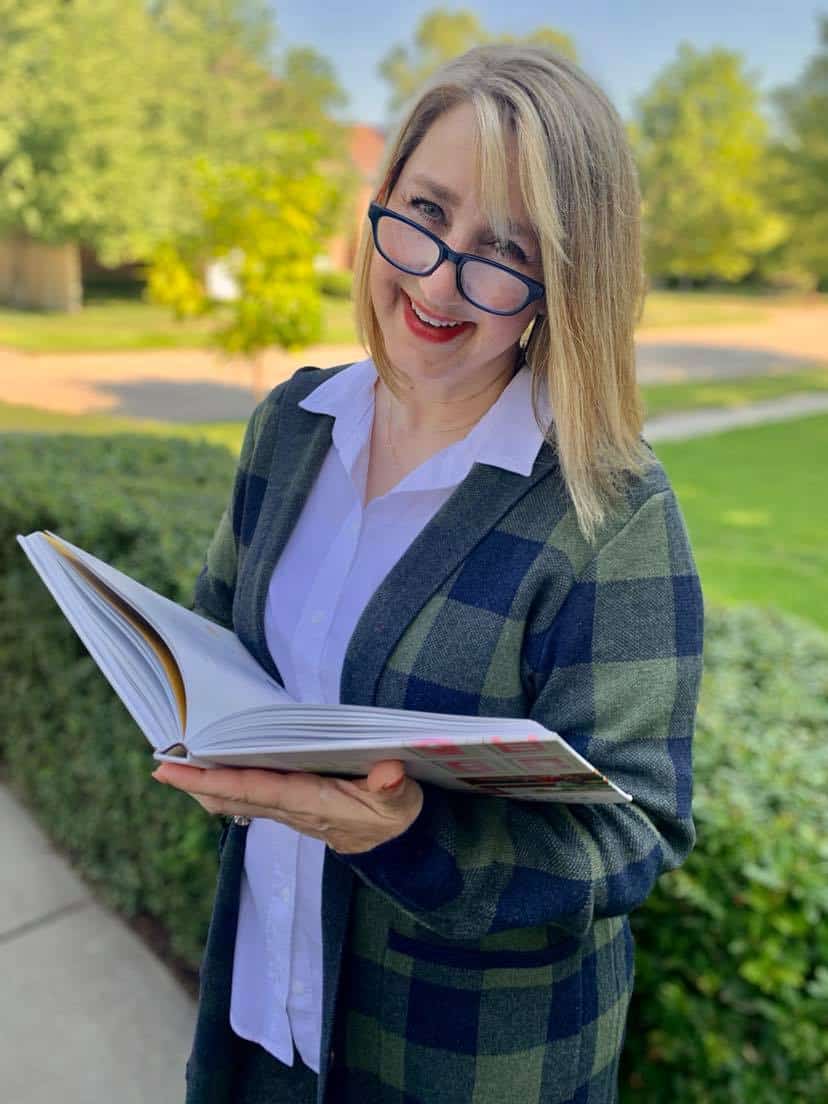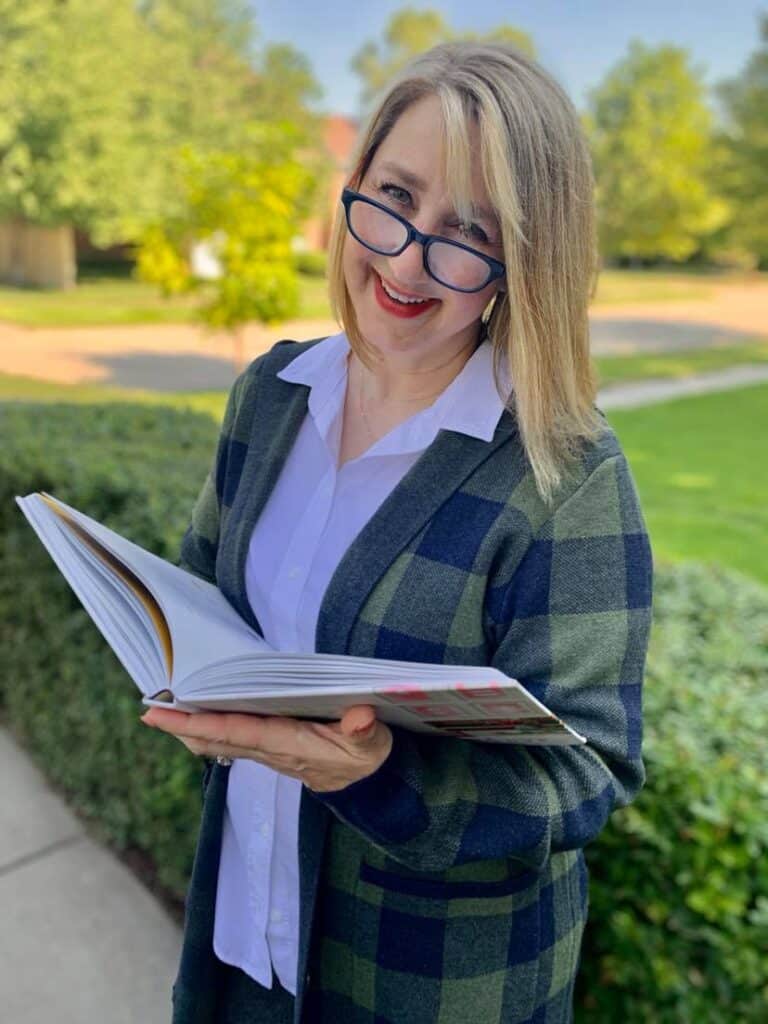 Plaid is really having a moment and a buffalo plaid is an absolute win. In this case, a boyfriend-style cardigan (with a hood!) gives the white shirt a soft suiting look. Throw on jeans or leggings and you are ready for the day!
#2 – Bring out the Animals
From the waist up, this look screams "Mr. Rogers Neighborhood." (This is actually a GREAT thing! Truly!)
However, by adding a pair of animal print slim pants into the mix, Mr. Rogers has taken a trip to the zoo!
Gold readers, some slip-on loafers, and a puffy crossbody bag completes the look.
Heck! Let's go to the zoo!
By the way, I have a tendency to turn handbags into alternate purpose objects. Click here to see how I turned a handbag into a door hanging!
#3 – Release Your Inner Rock Star
Moto jacket for the win! (This is my "Mild Mannered Music Teacher Goes Rock N' Roll" look!)
And while any moto jacket is awesome, going for one with strong color is a double win!
I generally don't tuck in shirts or blouses and truly love the look of a shirttail hanging beyond the jacket length. Wear with some leggings and boots for a full-out rocker vibe. Additionally, throw on some funky earrings that bring out the color in the jacket.
Then, when you finished "rocking out", you can slip on some comfy, white sneakers!
#4 Menswear Inspiration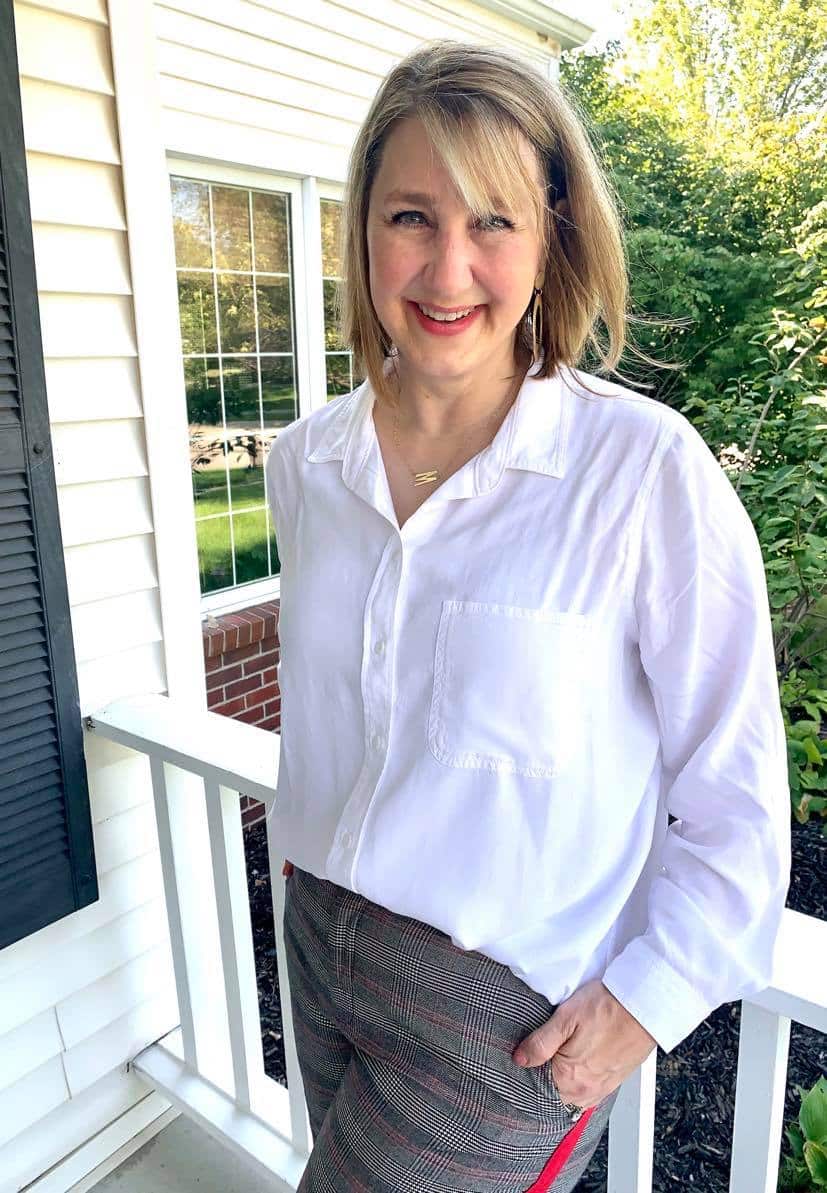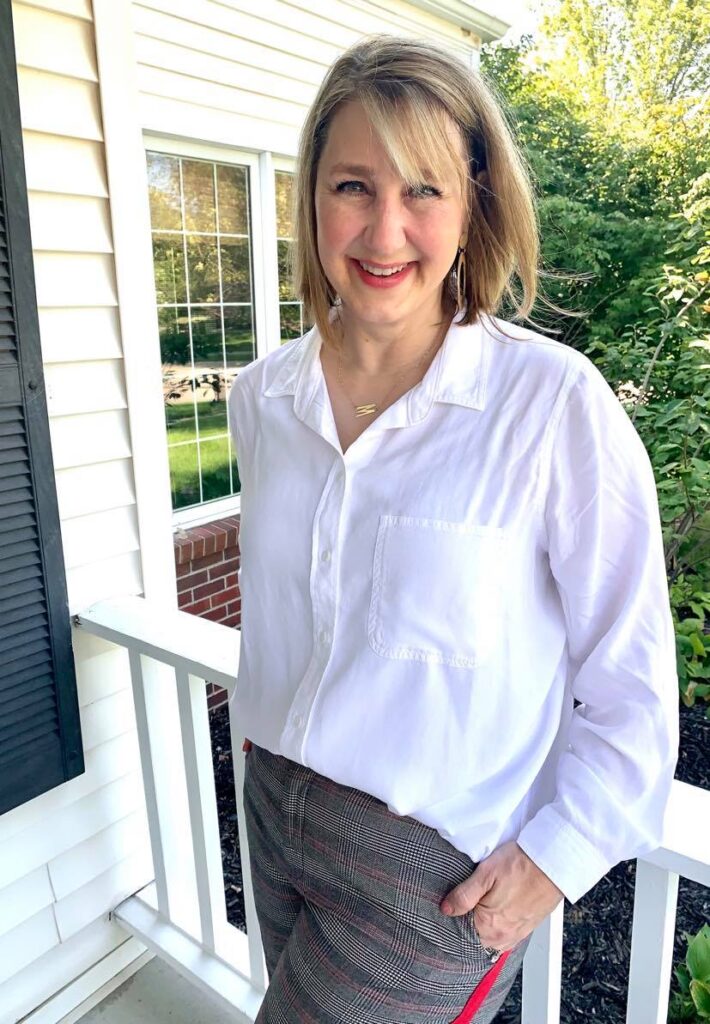 I know I said I don't tuck in shirts. Well, I will do a half-tuck!
The shirt stands alone here but gets a menswear boost with these glen plaid wide-leg pants. While still very professional in nature, the red side stripe gives the pants a sporty, relaxed look.
Loafers for work. Sneakers for play. This works 24/7!
#5 Keep It Simple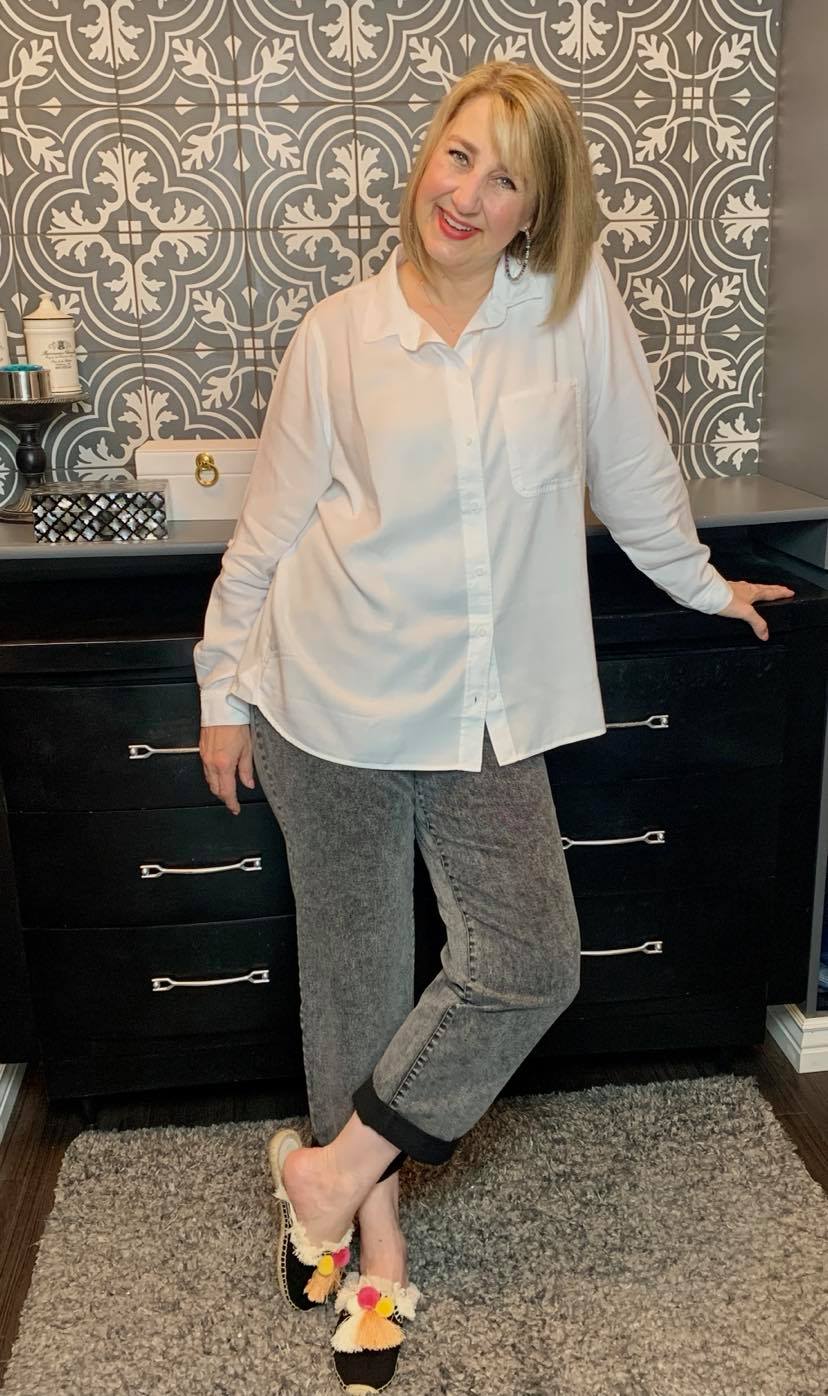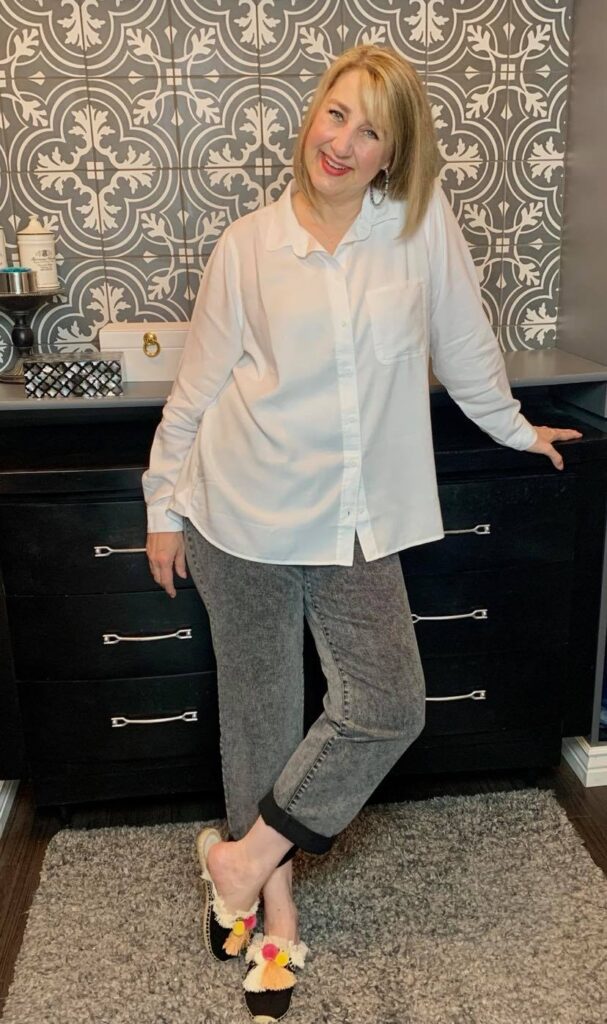 Sometimes simple is best. After putting on your favorite pair of boyfriend jeans and sliding into some espadrille mules, you are ready for whatever Monday through Sunday brings your way!
If you are a visitor to my blog, I truly hope you enjoy the content and ideas and find value in what I share. If so, would you please sign up for the Sonata Home Design email list so you don't miss up-and-coming posts? In fact, I have a big project that I am launching in the next few weeks and I am SO EXCITED about it! I would love for you to be a part of it!  You can sign up below.
[contact-form-7 id="2437″ title="Contact form 1″]
Cheers!

Because you asked…
Here are the mules! Just plain, comfy fun!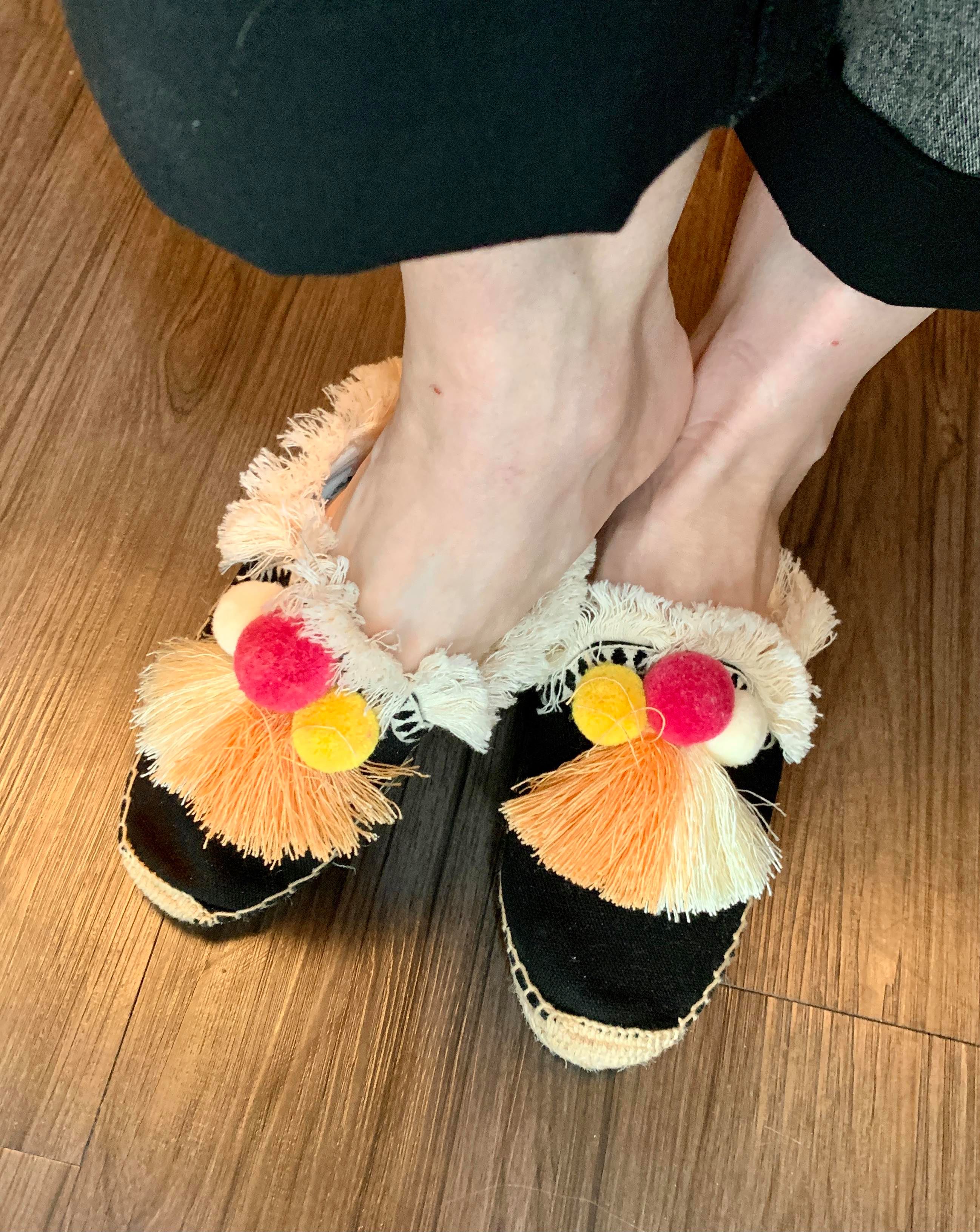 Don't miss out on "Missy's Merry and Bright Christmas Workshop!" We will be creating, crafting, and decorating for the holidays on each Saturday in November.
Starts November 6! Early Bird Pricing Still Available! Register HERE!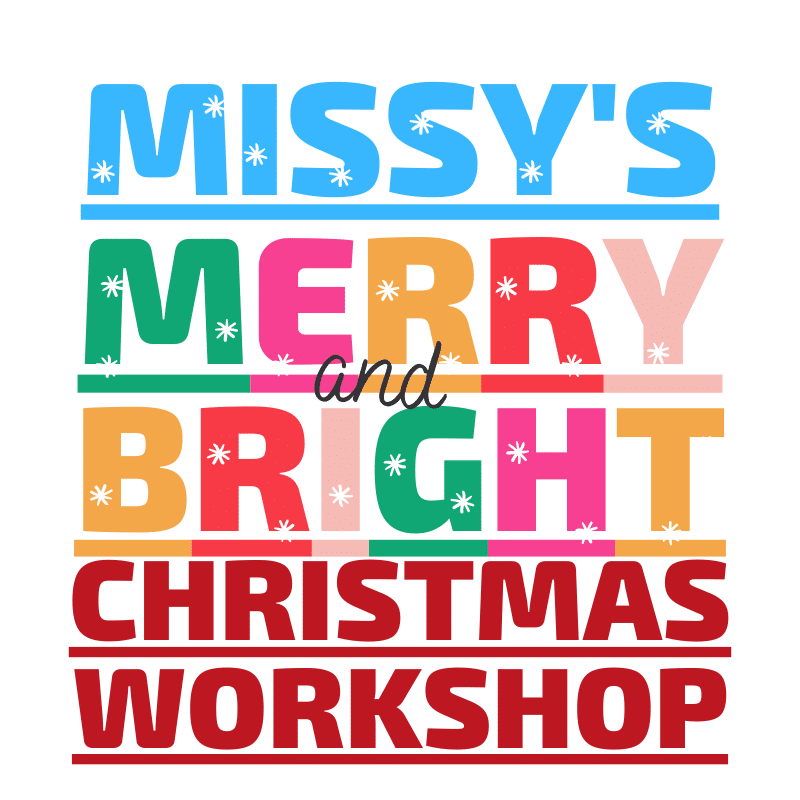 Psst! Here are a few other posts you might be interested in!
How to Create an "Untucked French Tuck" with a Long Cardigan