How to Wear Reading Glasses with Style
If reading glasses are a necessity in your life, why not wear them with style!
Extra! Extra! Read all about how to wear reading glasses with style!
Readers have been a necessary part of my life for a few years now.
At first, I was not too happy about it. It reminded me of the time in 8th grade when I came to school with my brand-new glasses. I walked into the study hall and realized that the school librarian had the SAME glasses. For an 8th grader, this was a social travesty!
Fast forward a few years (quite a few!), and you will find me embracing my readers with enthusiasm!
But how to wear them stylishly?
Face Shape
Take a look in the mirror and check out the shape of your face. Here are some tips on the reading glass shape that will most complement your face!
If you have an angular face shape, consider readers that are round or oval to add softness. A rectangular frame might negatively exaggerate your angles but a cat-eye shape will give you immediate style!
An oval shaped face can wear pretty much any shape but might consider avoiding an oversized reader. Depending on how oversized it is, it can overpower your face shape.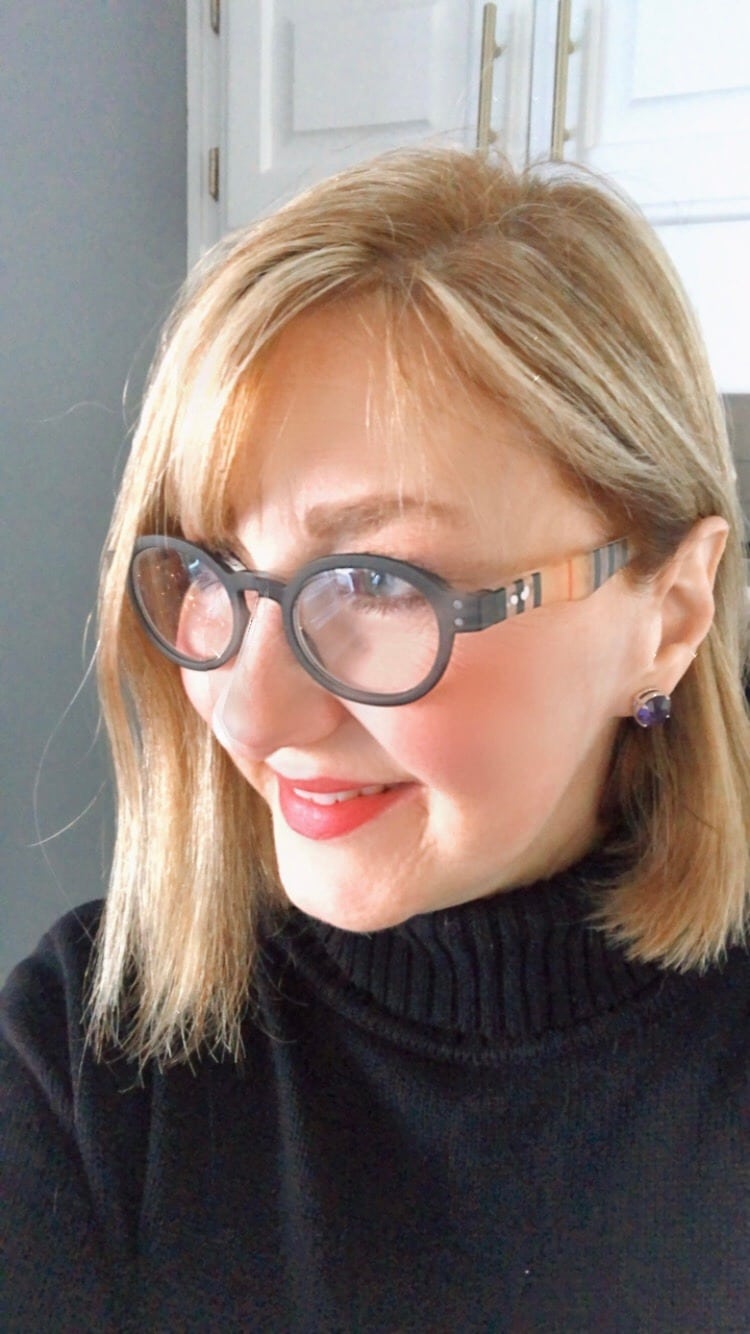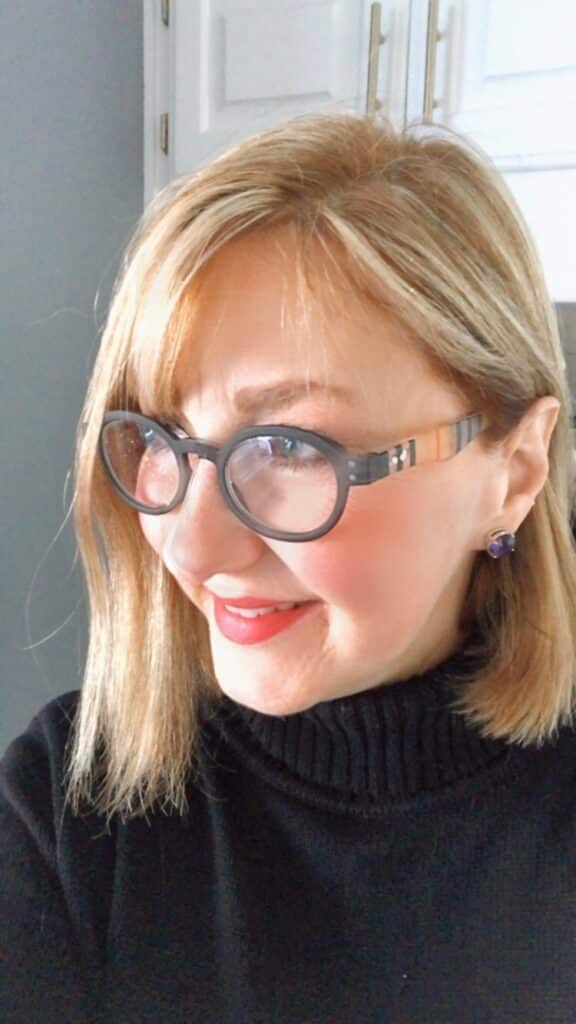 Photos Details:
These reading glasses can be seen HERE.
Black Tunic Turtleneck Sweater can be seen HERE.
For a round face, glasses that are rectangular, square, or round will work best for you. (Yes, round on round works!) Strangely, an oval shaped reader can make your round face look rounder!
Faces that are diamond shape look best with round or oval glasses. Square or rectangular shapes will fight the natural angles of your face.
Color and Pattern
Let your personality shine!
Just like the clothes in your closet, color and pattern in your readers are a fantastic way to express yourself.
You have to wear reading glasses…so make them a fashion statement!
Look to your closet to guide you in the colors and patterns that you lean toward.
Buy reading glasses that are in those colors and patterns. Then…
…buy a pair that is the complete opposite of what you usually wear. (Gotta shake it up sometimes!)
This photo shows the same readers from above. Black on the front but the sides sport a fun plaid pattern in neutral colors.
Business in the front…party on the sides!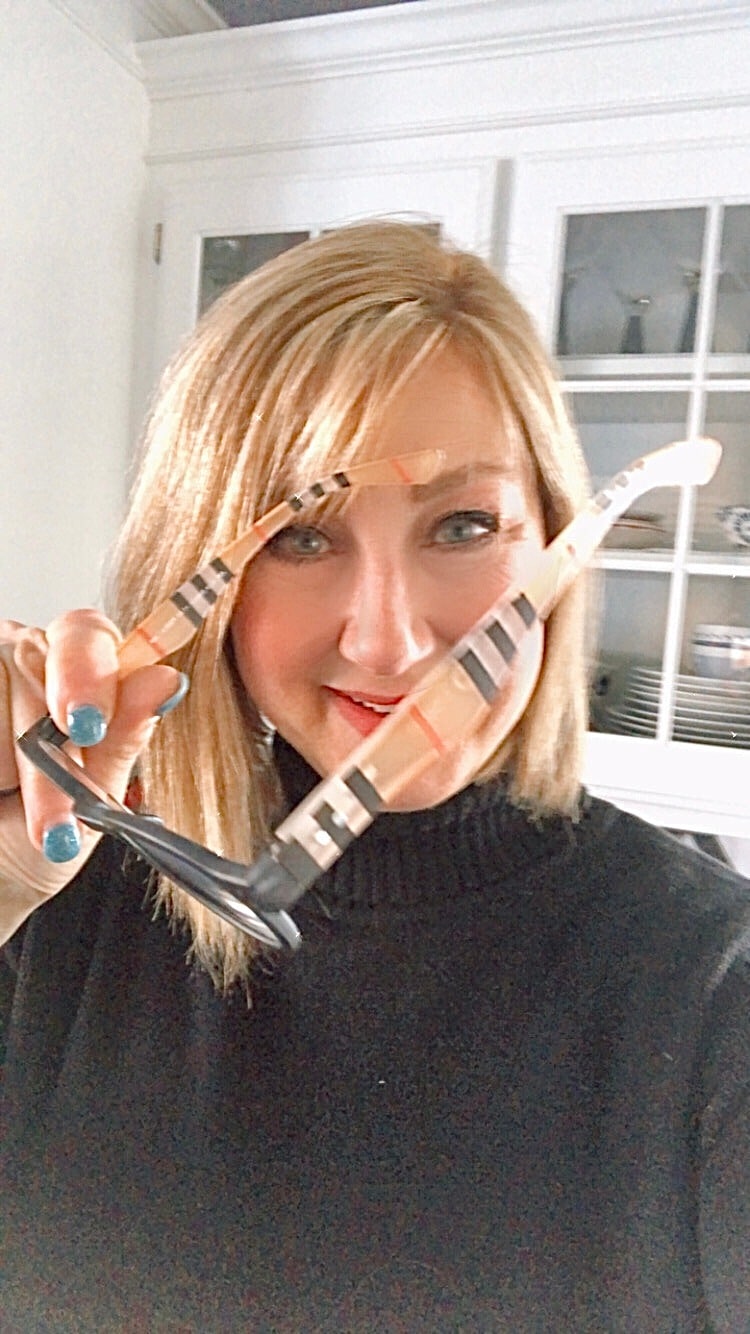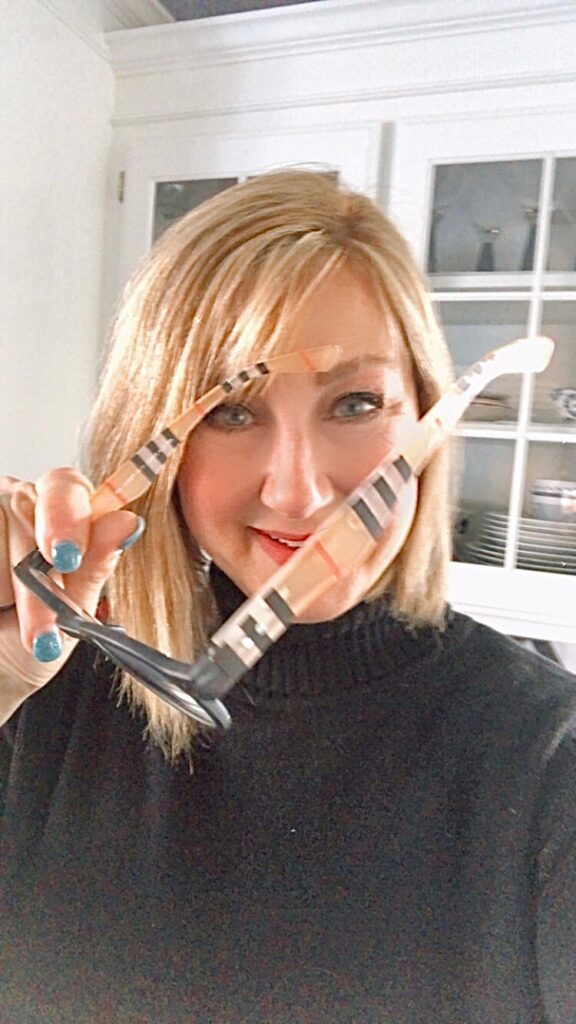 The color doesn't have to be crazy. Neutral colors can have some real "zing" when they are worn in a classic pattern. Grey tortoise is a wonderful neutral option because it has a subtle pattern and color that looks amazing with other neutrals or bright colors!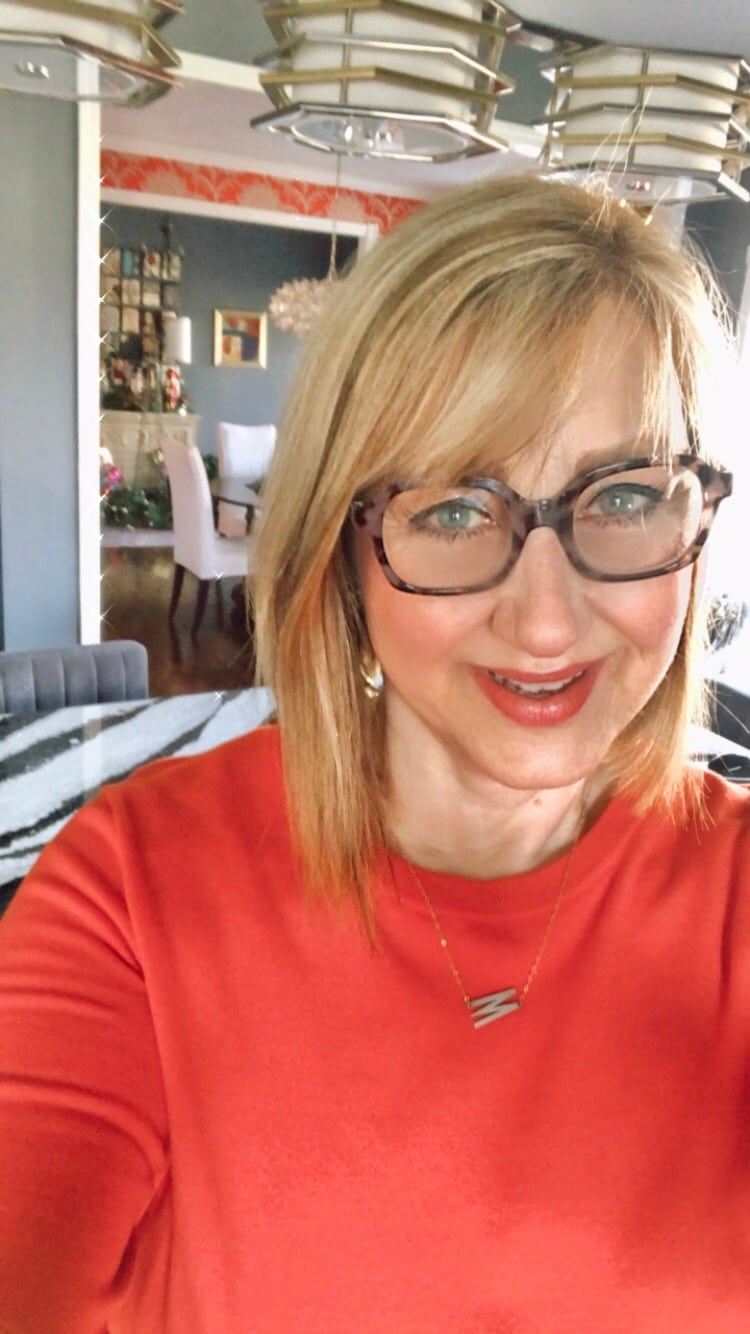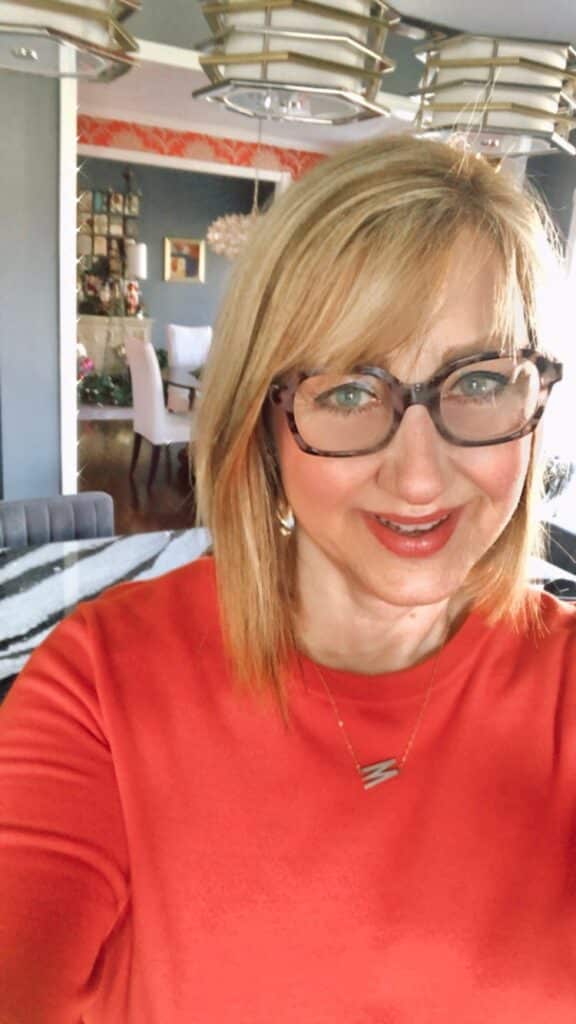 Photo Details:
Similar Grey Tortoise Reading Glasses can be seen HERE.
Long Sleeve Crew Neck Sweater with Soft Texture Hem can be seen HERE.
Similar Sideways Initial Necklace can be seen HERE.
Ok, sometimes you want a party everywhere…including your reading glasses!
Color and pattern take center stage with these blue, pink, and white stripe reading blu-ray reading glasses!
To add to the party, I chose to wear them with a striped sweater! Stripes with stripes? Oh yeah!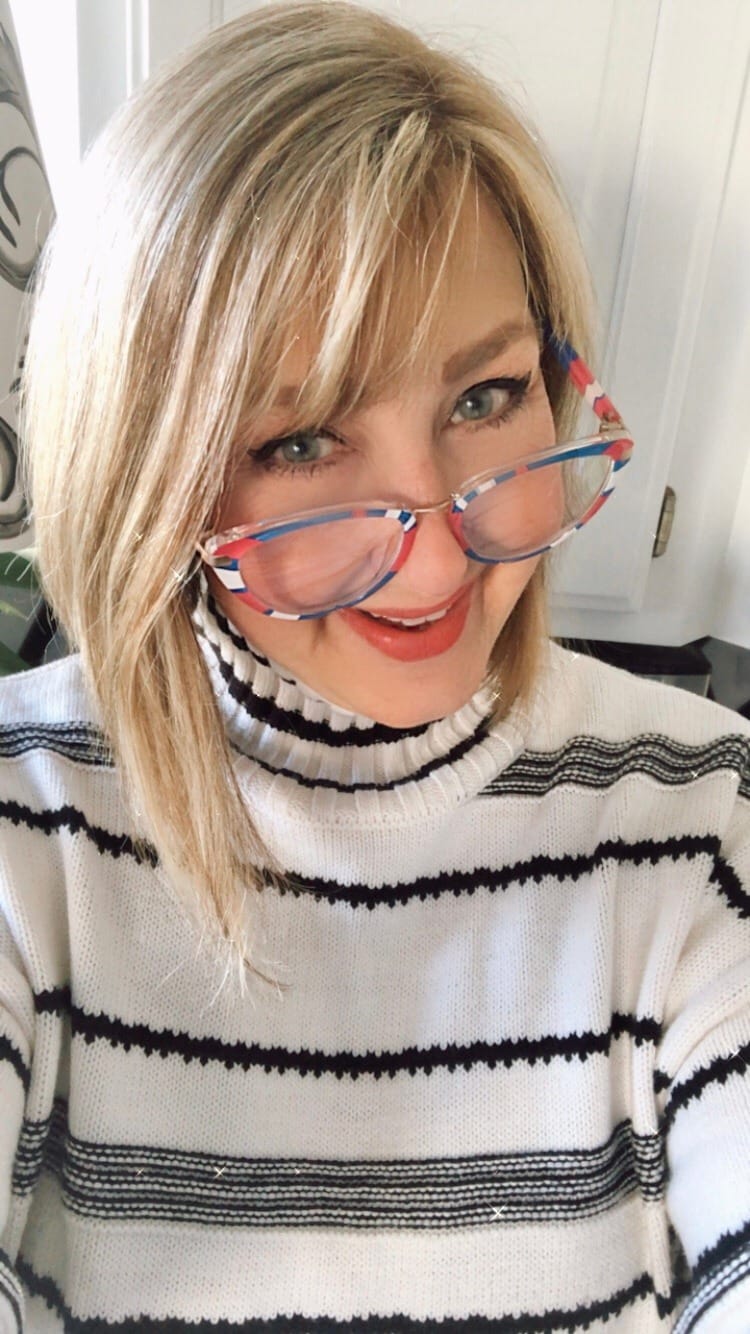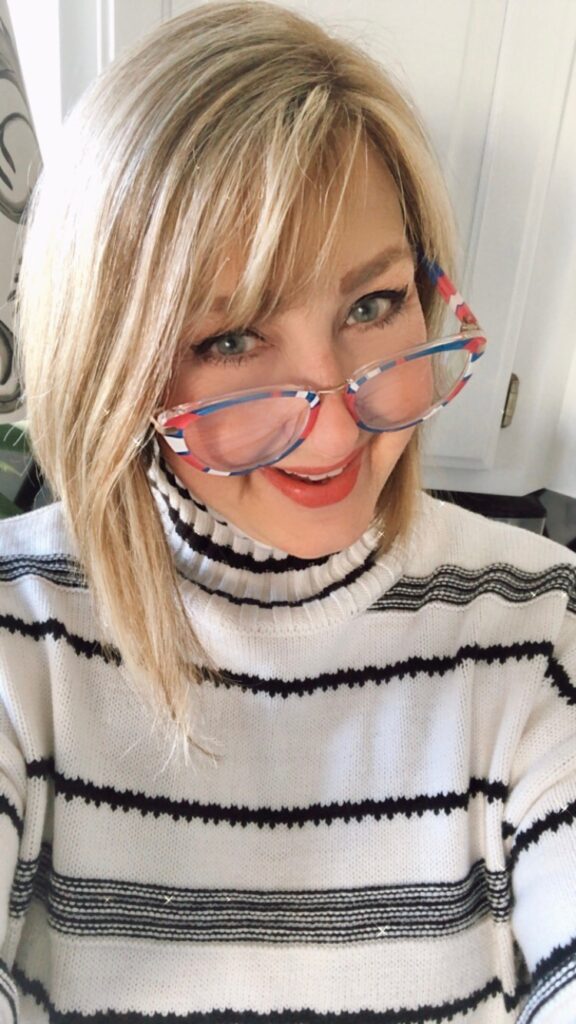 Similar Striped Reading Glasses can be seen HERE.
Also, take a look this similar Black and White Turtleneck Sweater
Solid Reading Glasses with Style
Solid colored reading glasses don't have to be boring!
These are possibly one of my favorite readers because I can wear them with patterned tops. Also, they have an amazing beveled edge that gives the rectangular shape a modern edge.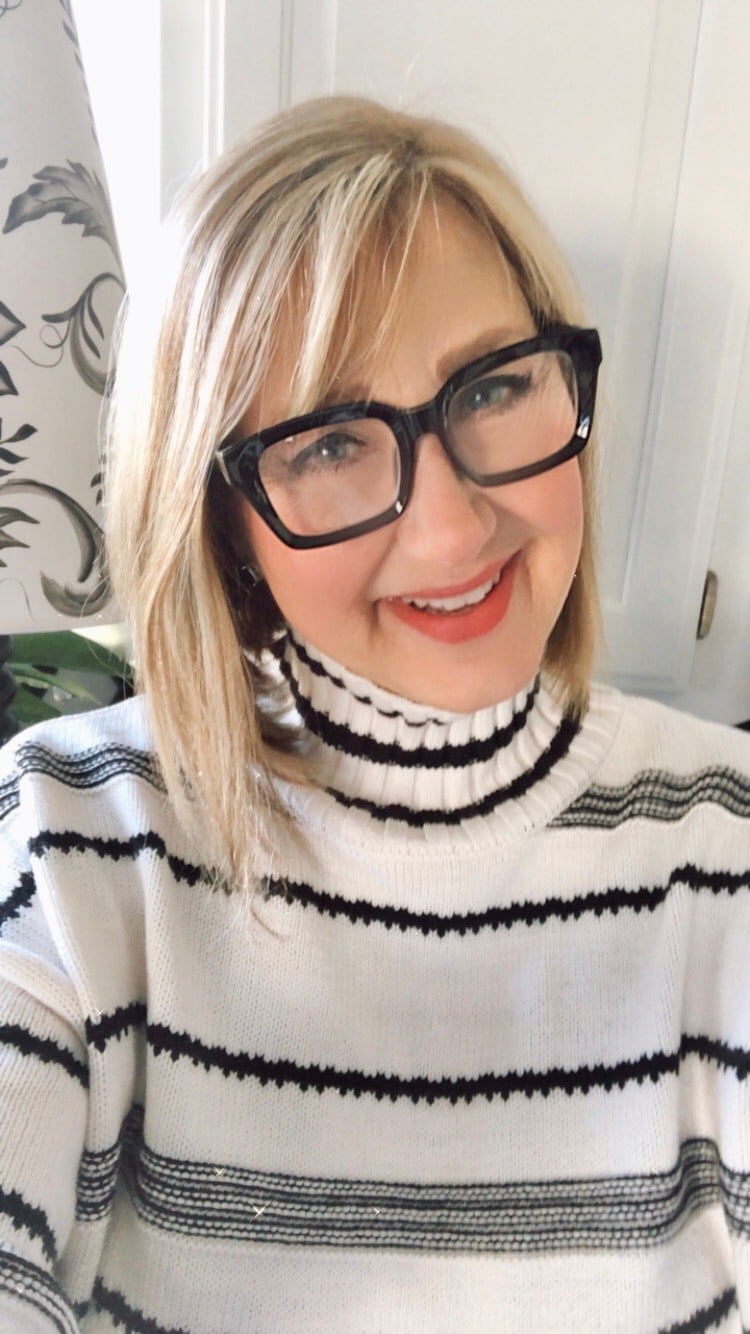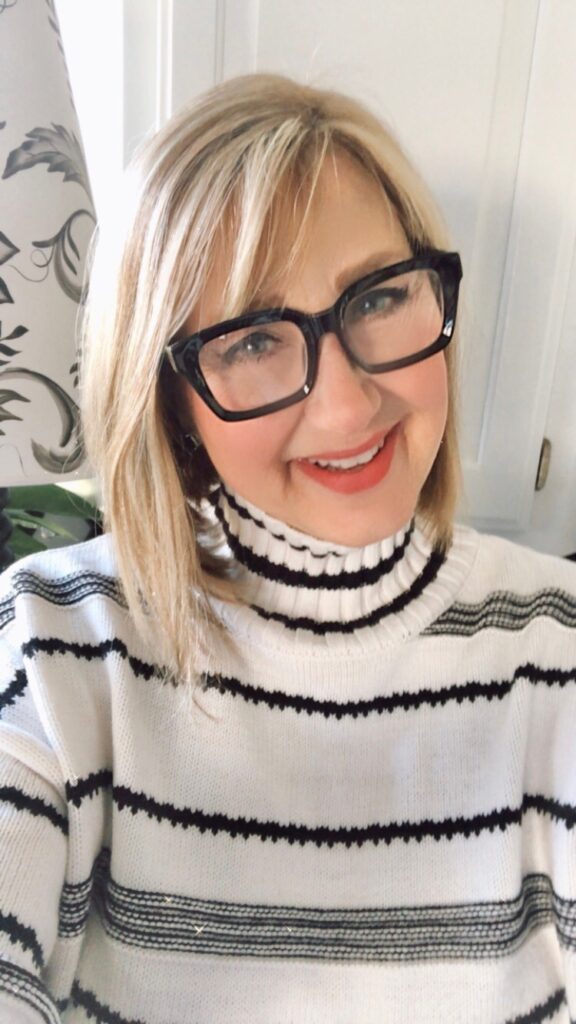 These readers are actually part of a set of 4 that I ordered from Amazon. The set includes the same glass shape in black, red, clear, and tortoise. These are my FAVORITE READERS!
You can see this Set of 4 Readers HERE.
Here they are in red…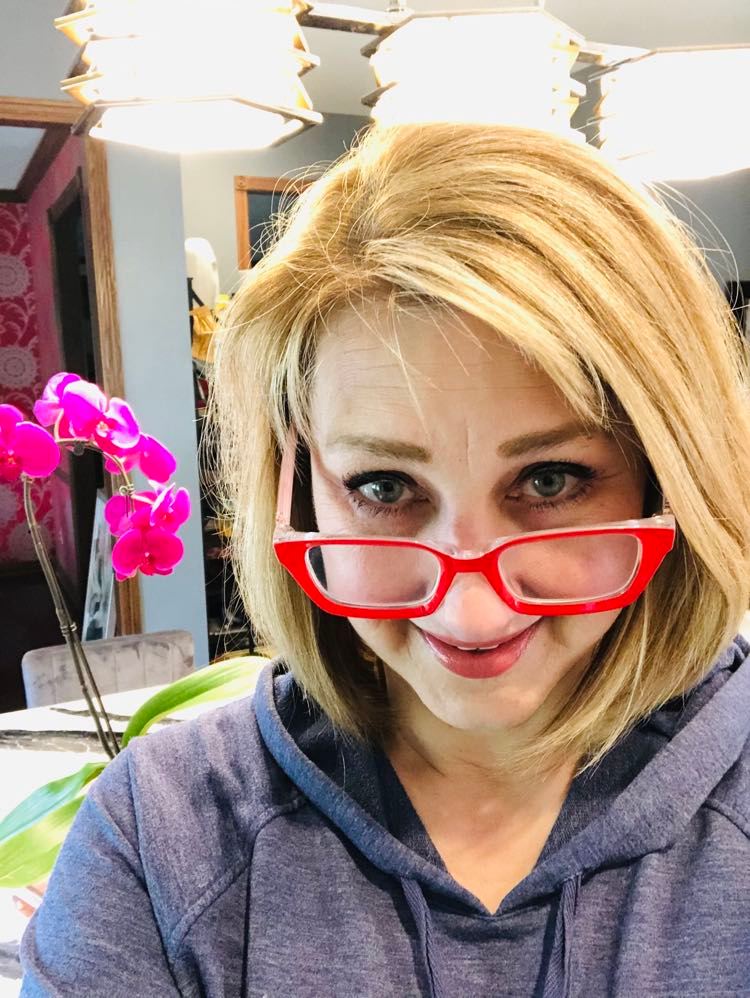 Same glasses in the solid clear color. (Or, non-color, that is!)
A pair of clear readers will be your most versatile pair as they will go with everything! Additionally, wear them with both casual and more formal outfits.
I will list this Set of 4 Readers again since they are my FAVORITE! You can see them HERE!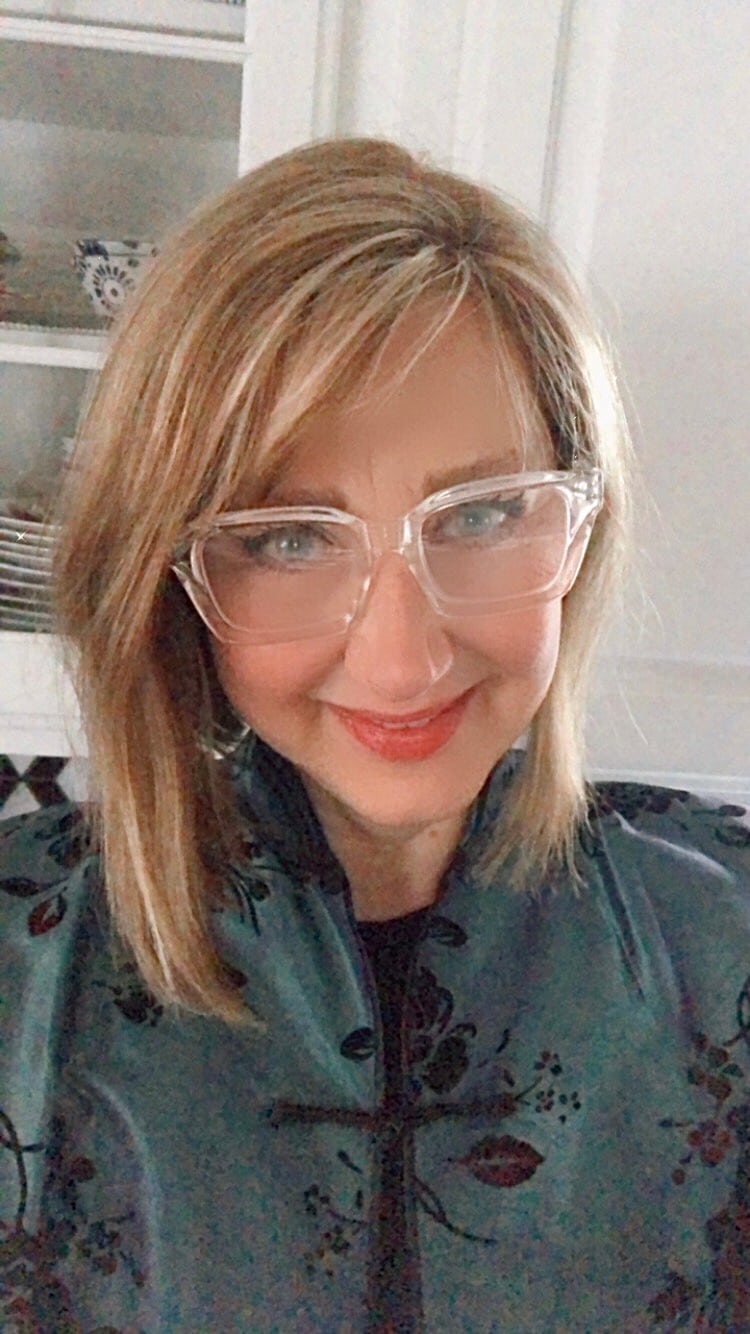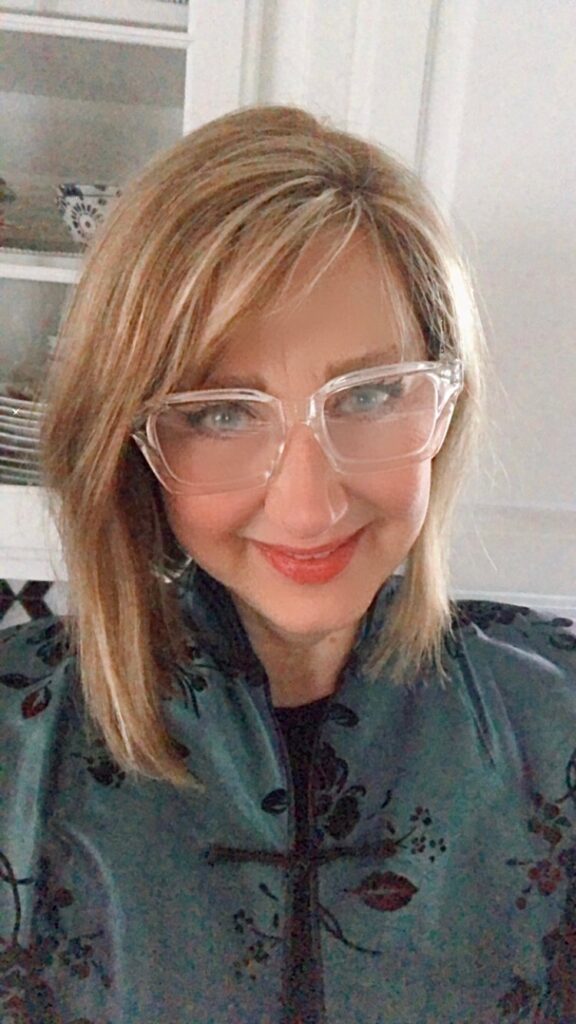 Happy reading with clarity and happy styling with your readers!
Cheers!

Need some fashion ideas for wearing boots? How to Wear Boots and Leggings
Looking for ways to shake up the classic in your closet? How to Wear Classic Patterns
Tired of wearing that white shirt the same way? How to Wear One White Shirt Five Different Ways
Wanting a closet refresh? How to Make Over Your Closet Using Project Leftovers