An Unexpected Way to Decorate Your Front Door for Fall
Take a cue from your closet and discover an easy and creative way to decorate your door for fall!
Sonata Home Design is a participant in the Amazon Services LLC Associates Program, an affiliate advertising program designed to provide a means for us to earn fees by linking to Amazon.com and affiliated sites.
What is it about a front door that is so appealing?
Truth be told, I have a small obsession with front doors.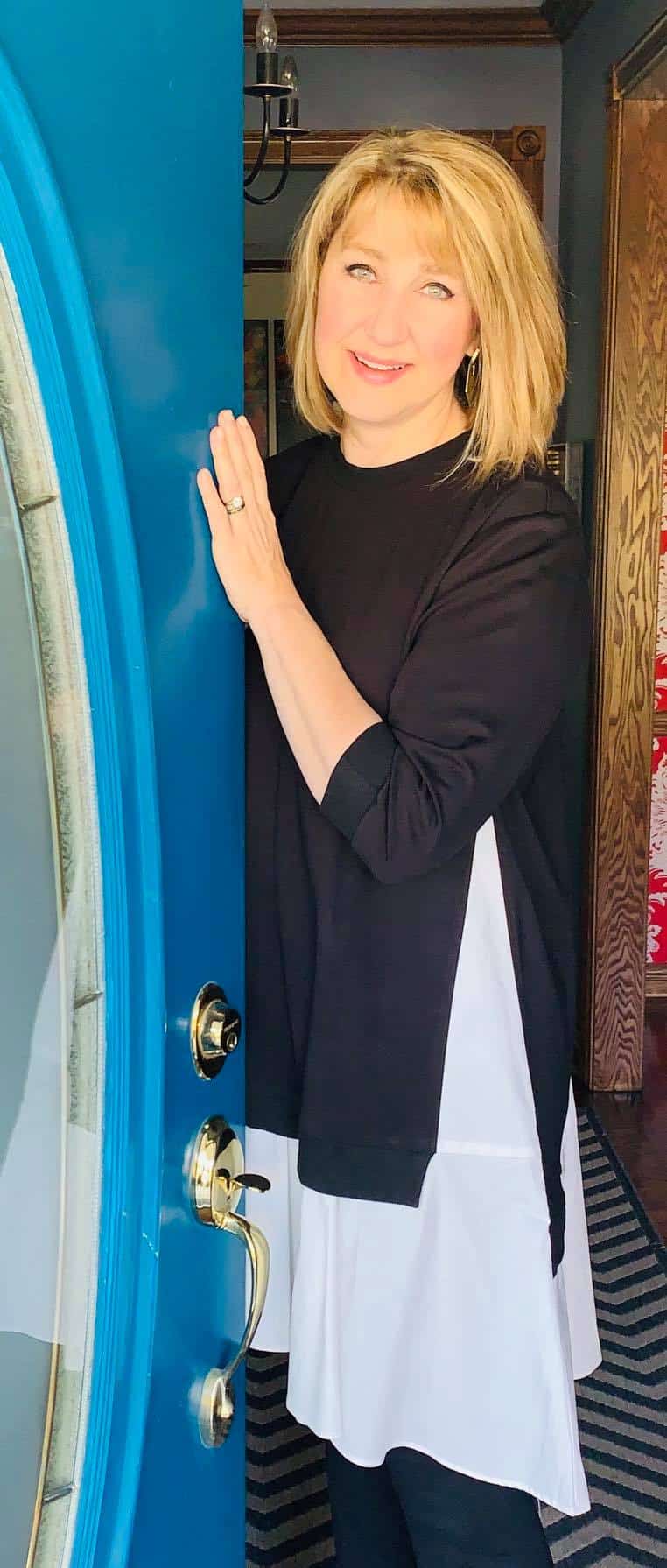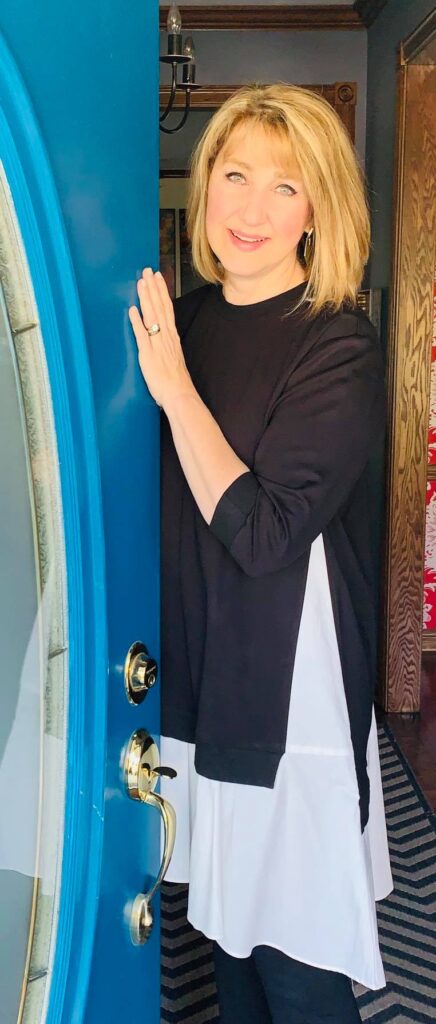 I love to check them out from afar when I walk the neighborhood.
The front door design board pages in my HGTV magazines are my first viewing go-to when each issue arrives.
The "Exterior" board on my Pinterest is full of gorgeous doors and beautiful decorating ideas that I aspire to.
And, let's admit it…the best door decor opportunities are in the fall and during the holidays.
With school starting and the first cooler evenings, I am ready to open the door…to Fall Door Decorating!
It's in the Bag!
Let's go for something beyond the usual wreath.
Don't get me wrong…I love a stunning wreath!
But I'm thinking something more utilitarian, but still stylish.
How about…my handbag!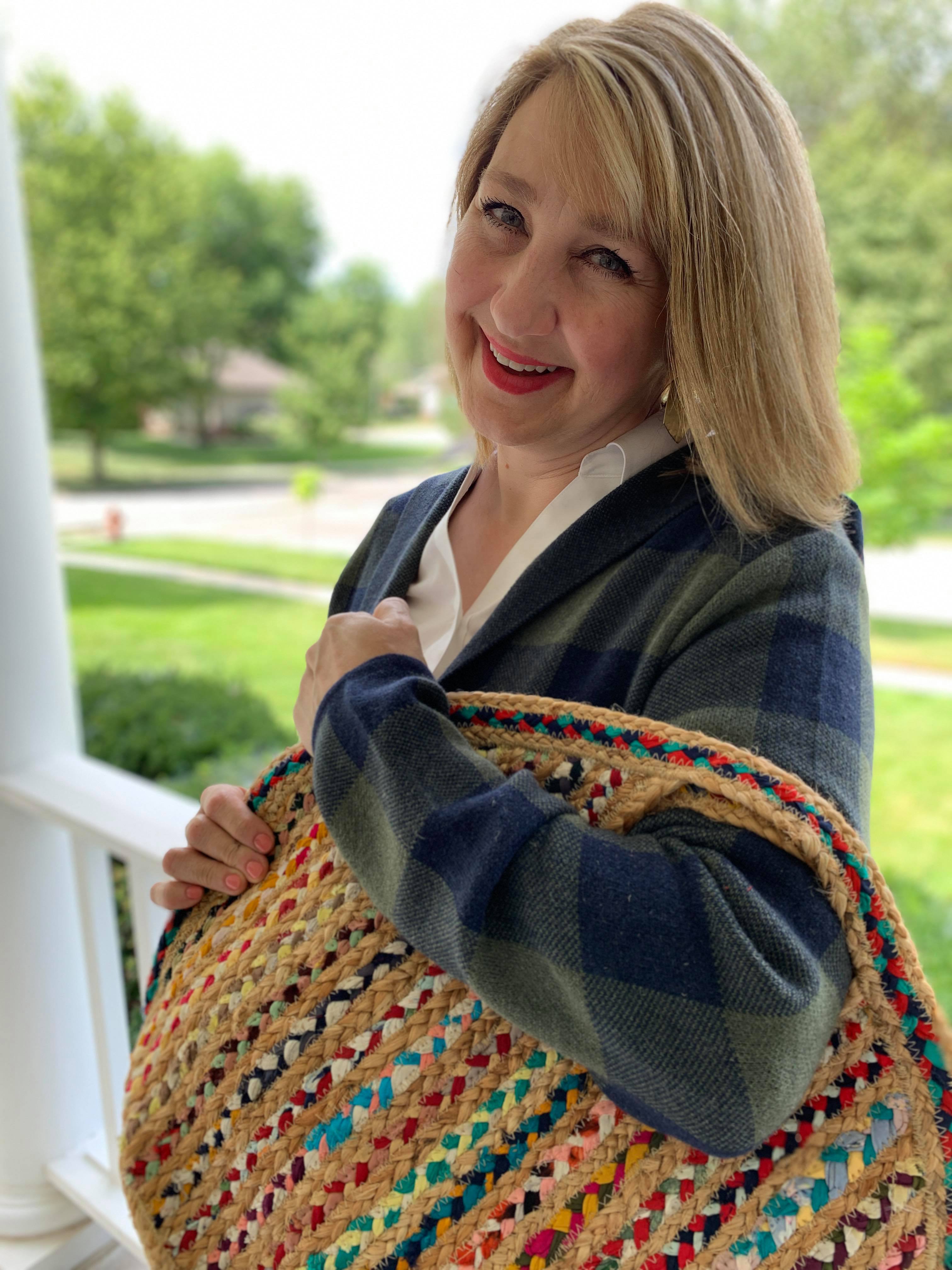 This will be the perfect "base" for a door decoration! The woven material and pops of color already make me think of autumn!
Woven bags are all the rage right now and I see such beautiful ones every time I am shopping online or in person.
Building the Bag
This particular bag hangs beautifully from an adhesive hook on the door glass. However, a wreath hanger will work just as well.
Doesn't it already have a pumpkin shape? Whee!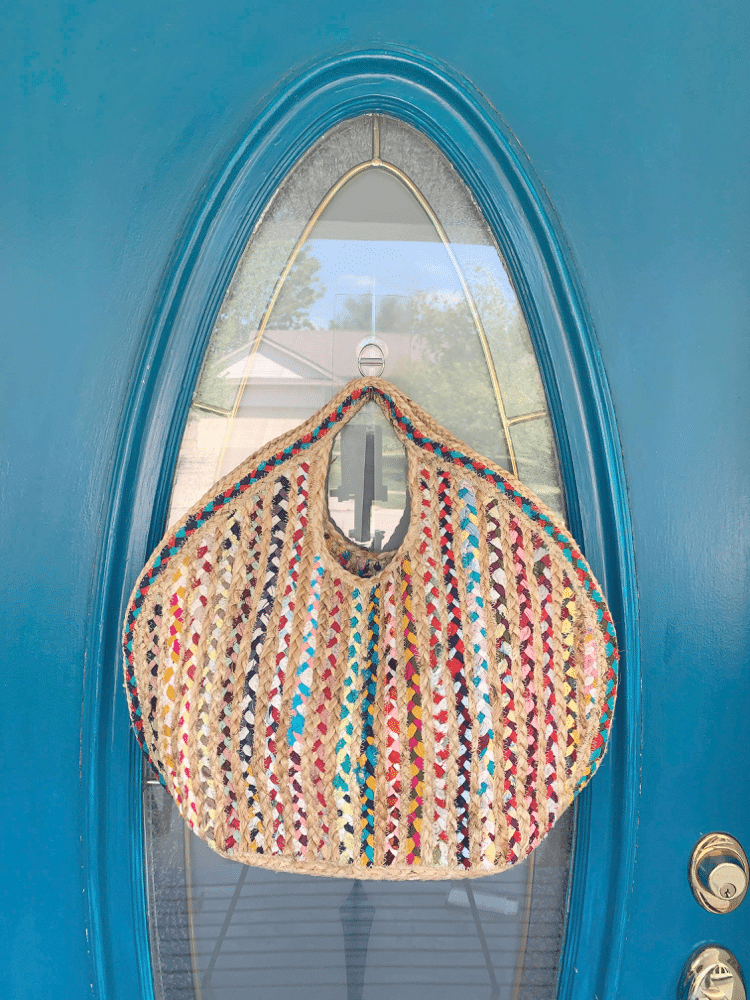 With this arrangement, LAYERING is the word of the day. I am using faux stems but you can go full fresh or even half fresh/half faux.
First, an all-around eucalyptus backdrop.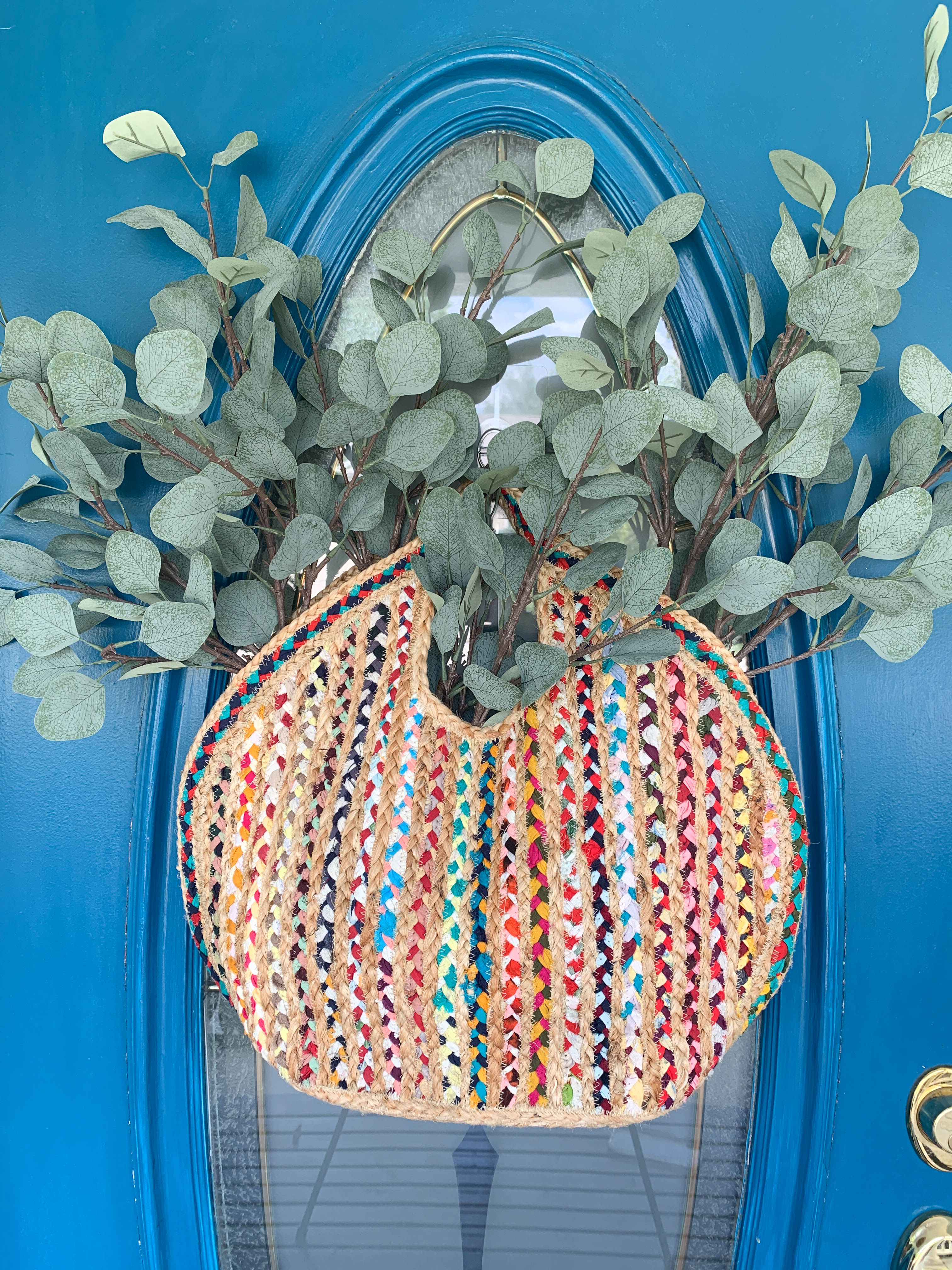 The second layer consists of a couple of magnolia leaf stems tucked in asymmetrically. I love that you can see some of the brown under the leaf. It looks so real!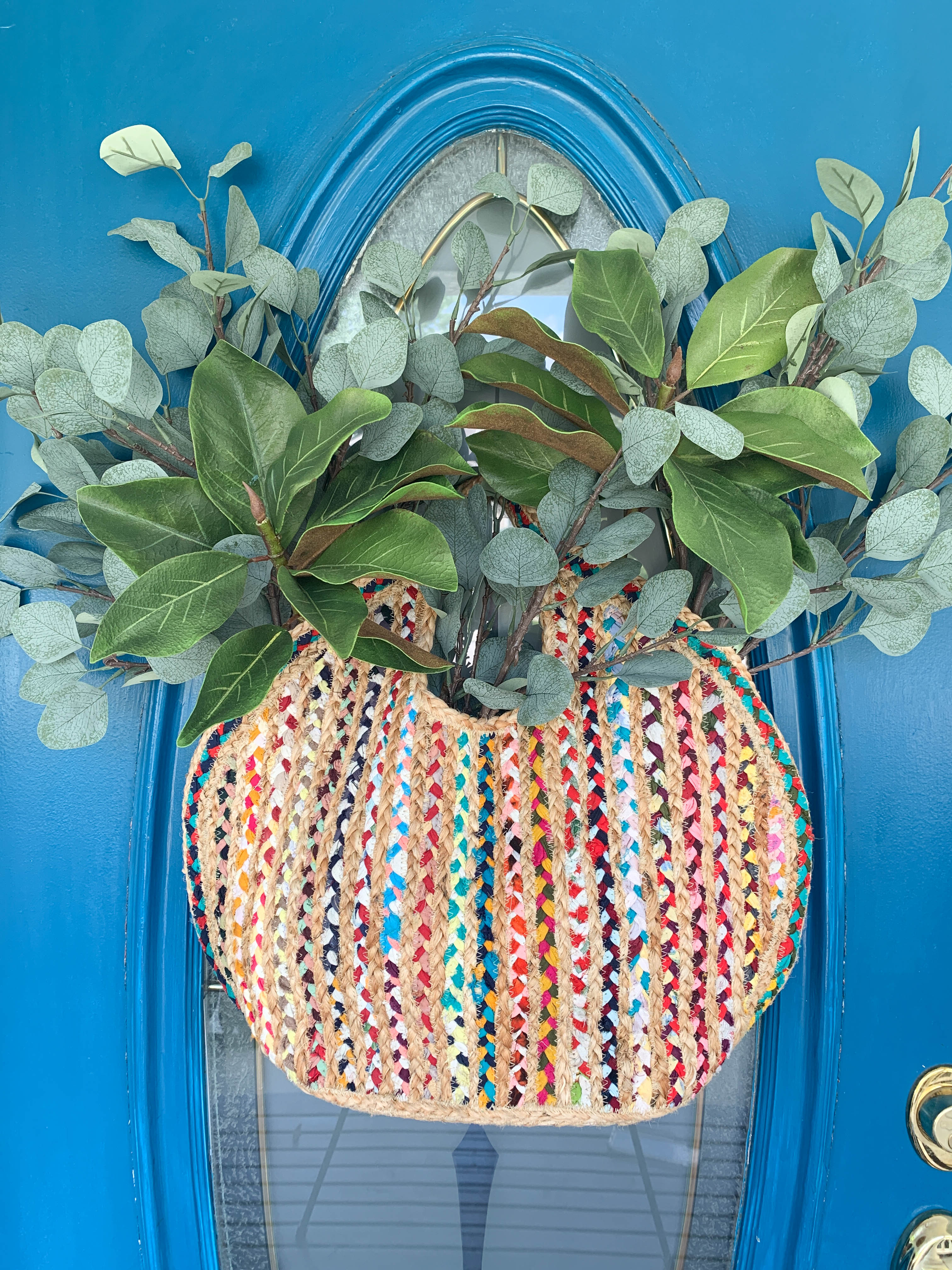 Nature is not always symmetrical and neither is the door arrangement. So, a differently shaded eucalyptus stem gets tucked into one side and popping up higher than the rest.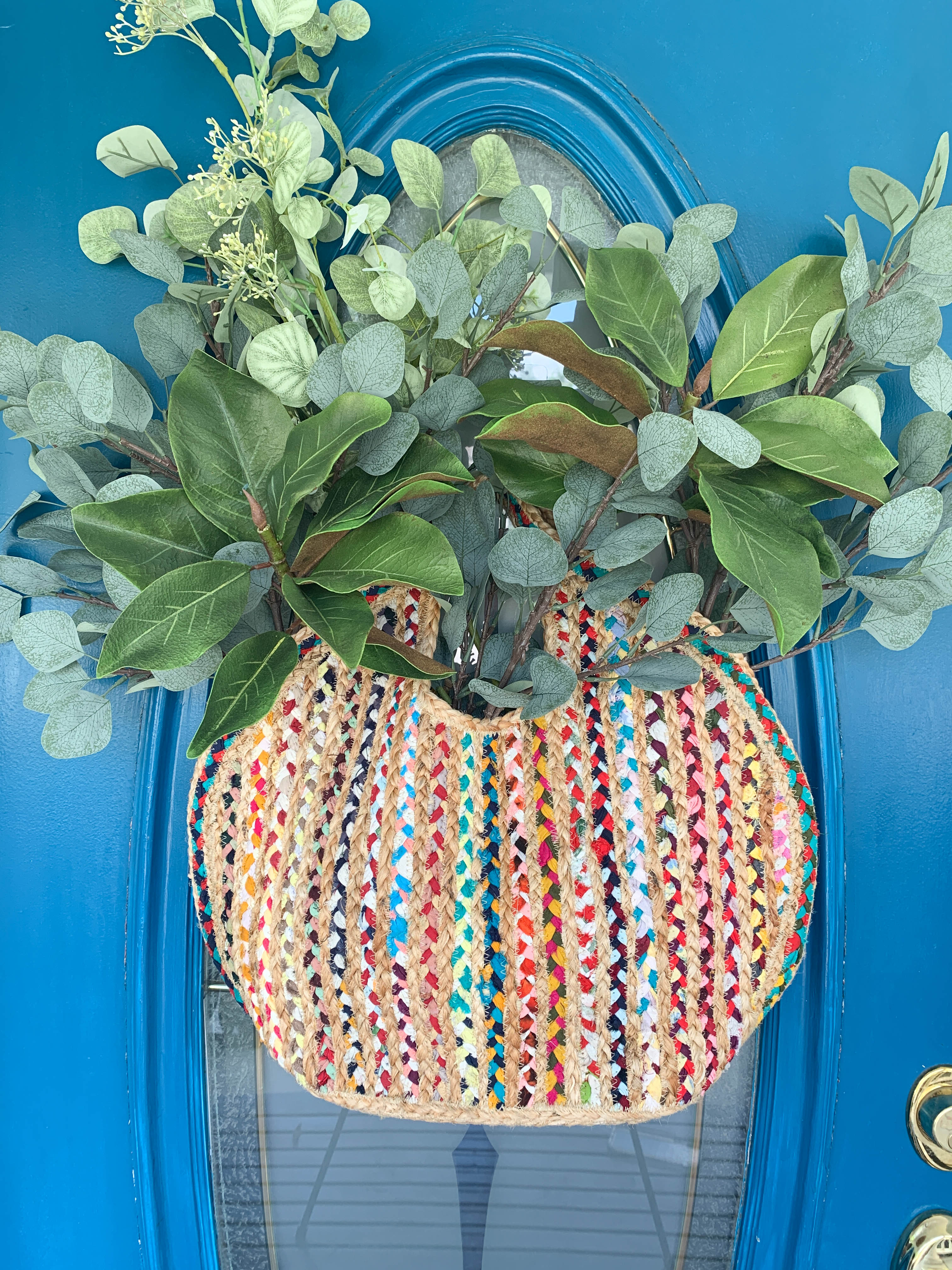 Now the fun part…COLOR! I do not know what this faux flower is, but I know that I love it. I will call it my "orangey spiky zinger!" (If someone knows the name of this flower, please let me know in the comments!)
I could add a ribbon bow? Hmm…what ribbon? I went through all my ribbon and nothing was grabbing me.
Then, lightbulb! My favorite tassel charm instead of a bow!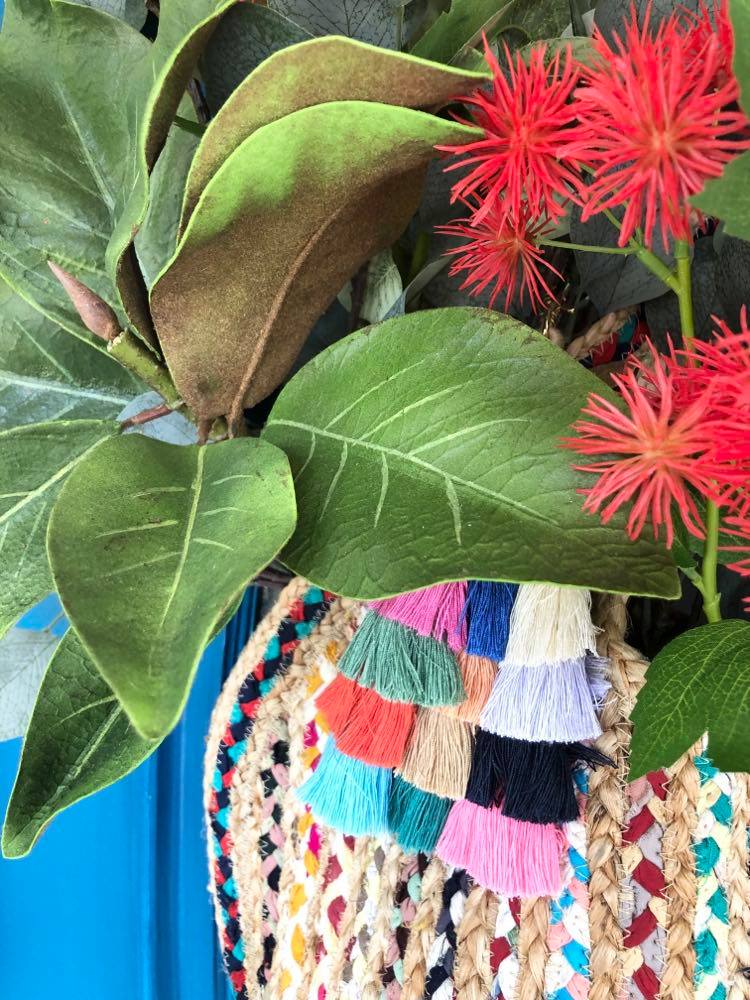 In addition to accessorizing my purses, I have used this tassel as…A Wicker Trunk Tassel Handle What a fun project that was!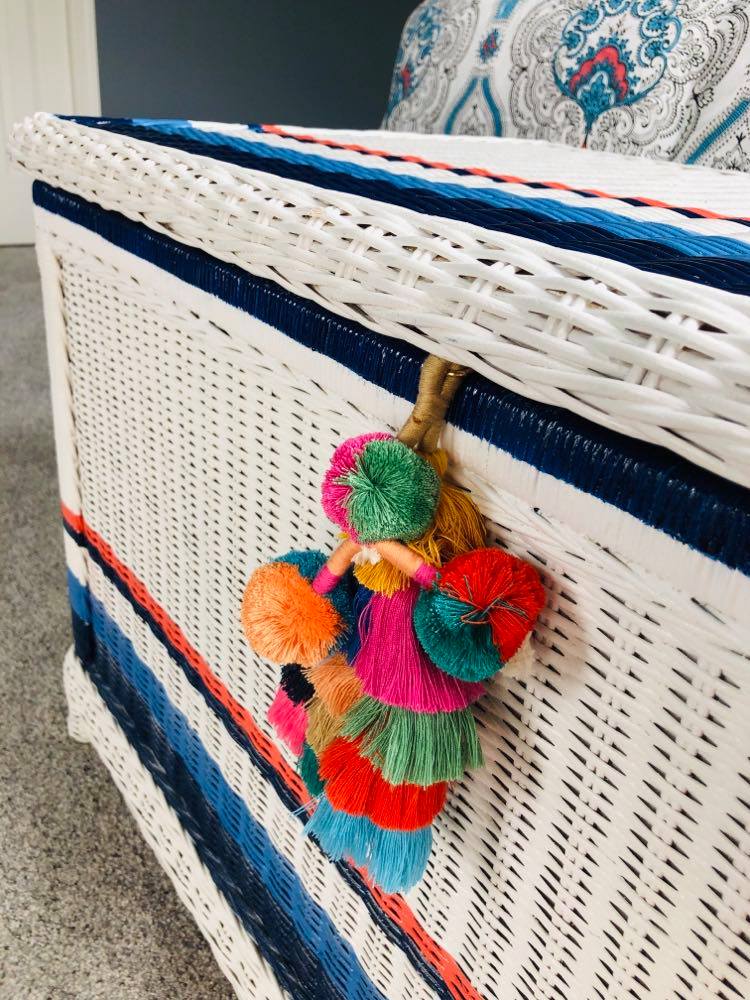 The Final Result
Voila! One stunning door!
The best thing about this is that the bag works equally well year round. I can just change out what I put in it each season!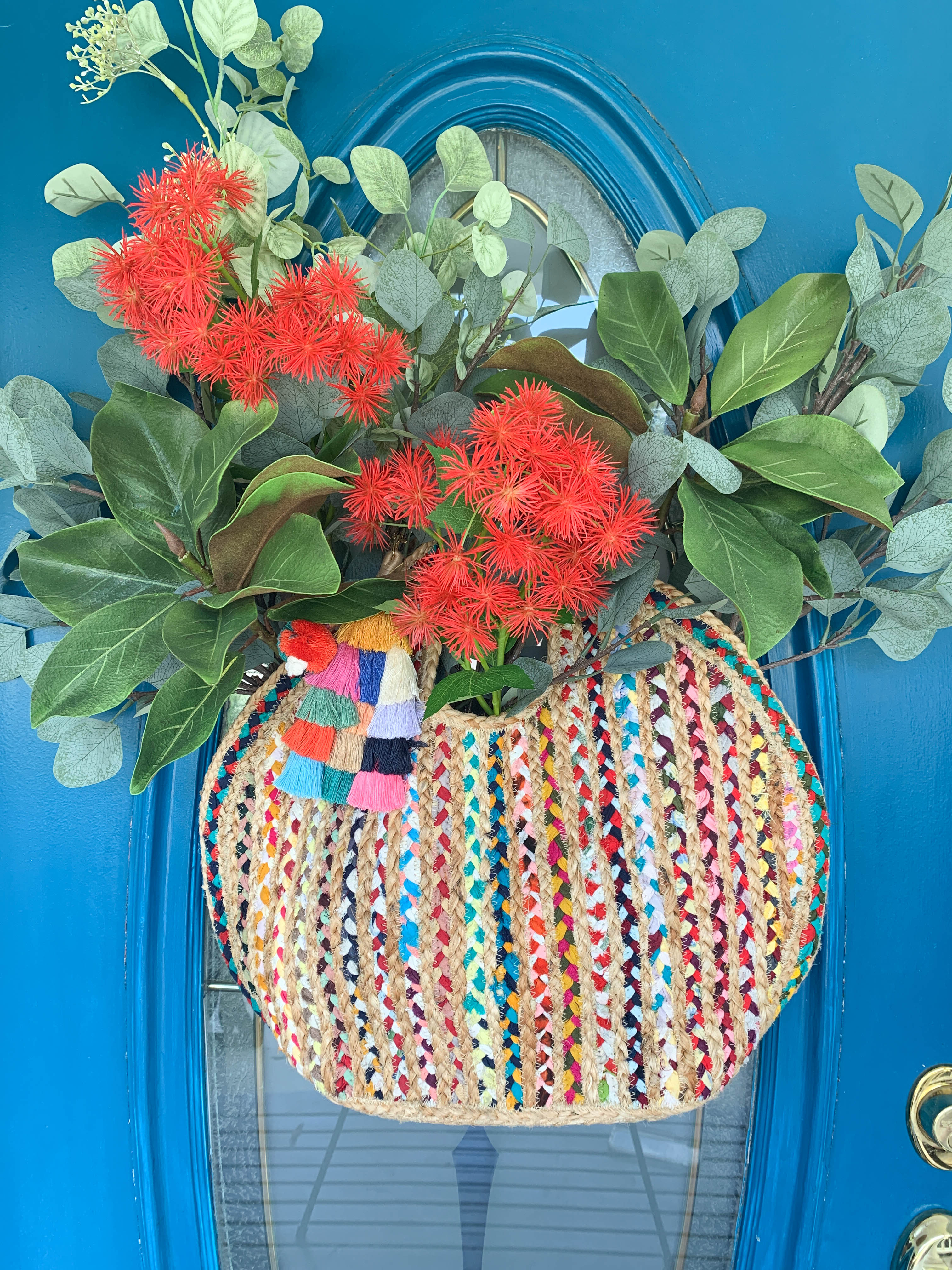 Happy Door Decorating!
Cheers!