My Top 10 Favorite Fall Wreaths for your Front Door
Pumpkins, leaves, and cinnamon sticks. Fall is in the air! If you're looking for some inspiration, check out 10 of my favorite fall wreaths. From simple and rustic to elegant and chic, there's something for everyone!
This blog contains affiliate links. This means a small commission is earned if you make a purchase by using this link. The price you pay will be the same whether you use the affiliate link or go directly to the vendor's website using a non-affiliate link.
Have you hung a fall wreath on your front door yet?
Or, even a variation of a wreath?
Changing the front door decor is always my signal that a new season has begun. And, with all the amazing colors, scents, and sights of autumn, a Fall wreath for the front door is transformative!
It got me wondering…how did the tradition of the Fall wreath get started?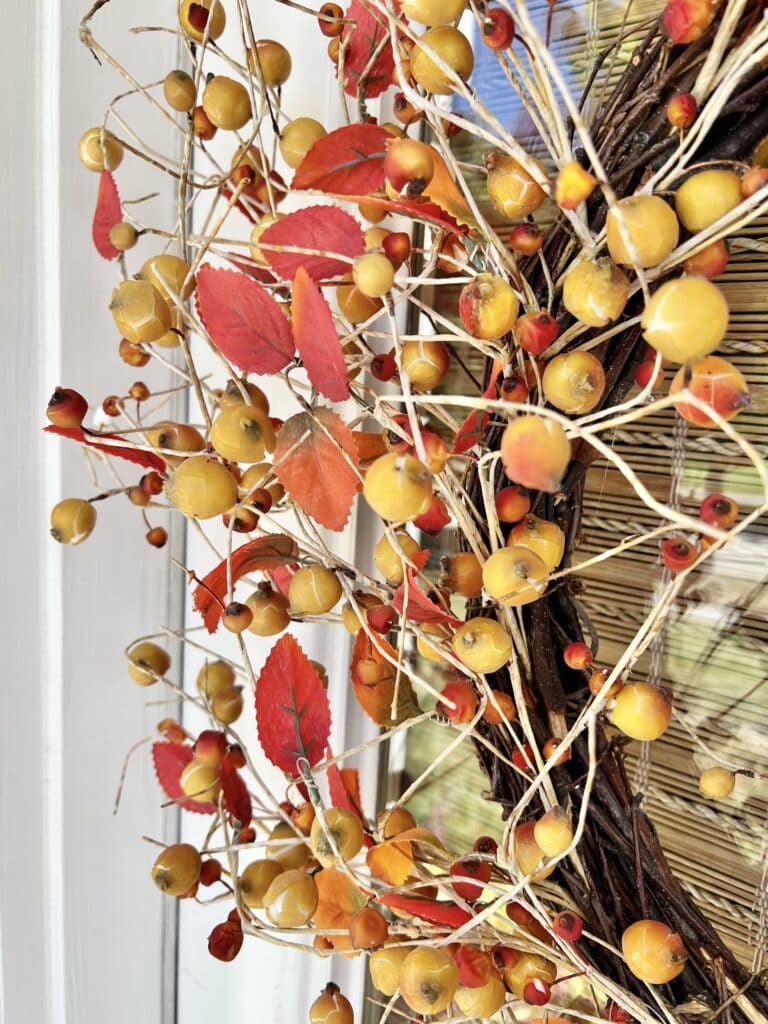 Table of Contents
The History of the Fall Wreath
Fall is a time of year when the leaves change color and the air gets crisp. It's also a time when people decorate their homes for the autumn season. One popular way to do this is by hanging a fall wreath on the front door. But where did this tradition come from?
Though the fall wreath is a common sight today, it actually has a long and storied history. The tradition of hanging wreaths dates back to ancient times when they were used as a symbol of victory in battle. (Oh, those conquering Romans!)
In the Middle Ages, wreaths became associated with Christmas and were often used as decorations in homes and churches. It wasn't until the 19th century that the fall wreath began to take its current form.
Hanging items from the prior year's harvest was a symbol of preparing for the upcoming harvest with the hope of a bountiful crop.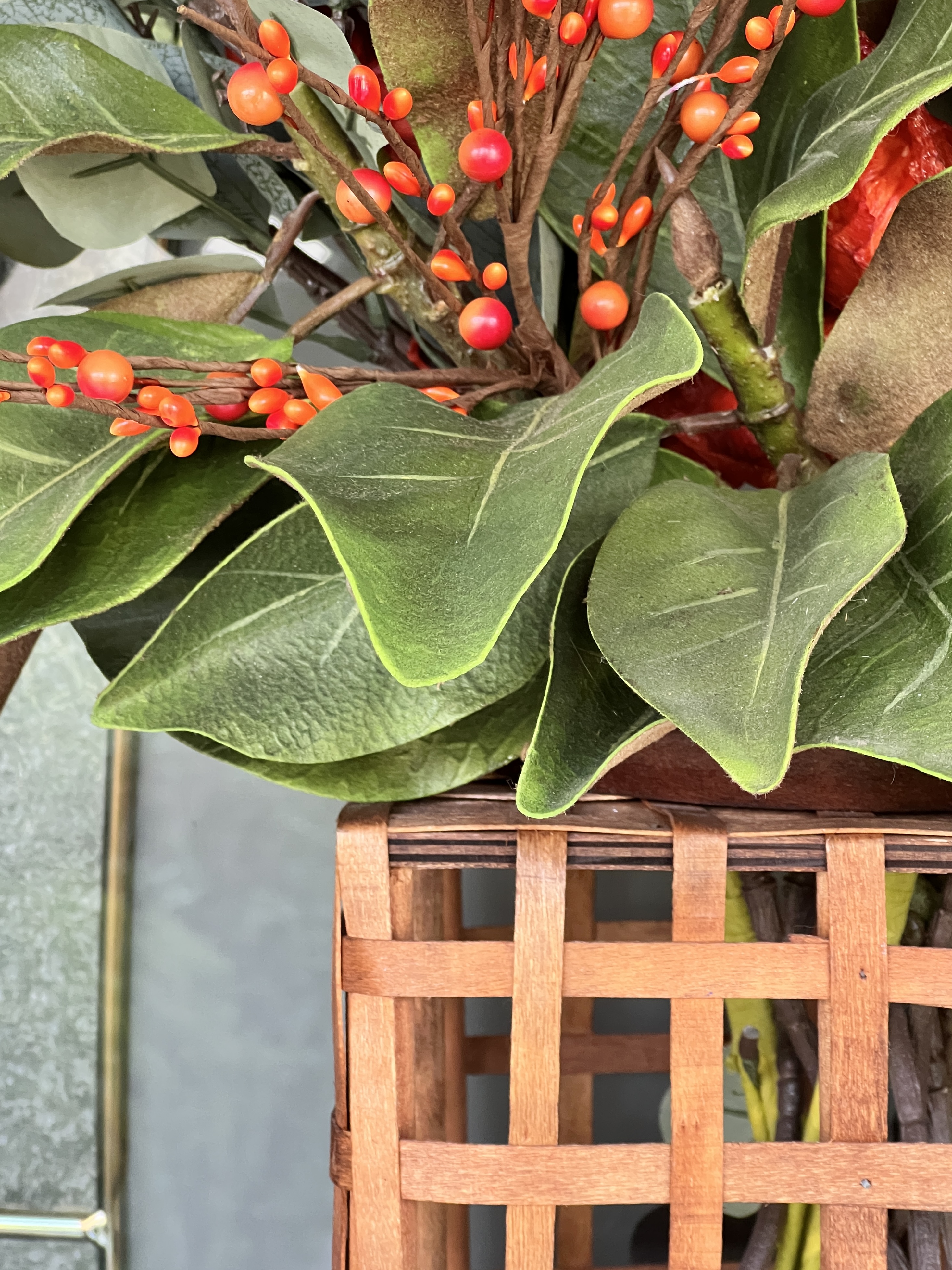 Today, fall wreaths are a popular way to add a festive touch to any home, and their cheerful design is a reminder of the beauty of the fall season.
My Favorite Fall Wreaths
Variety is the name of the game here!
I have discovered 10 gorgeous wreaths that cover all the bases of color, texture, pattern, and overall "Welcome to My Home!" goodness!
Take a look and envision what would look amazing on your front door!
#1. Eucalyptus Variation
Eucalyptus is definitely having a moment in the decorating world. And why not! We love eucalyptus!
This 20″ wreath takes the shape of the eucalyptus leaf and adds all the warm colors of Fall.
Eucalyptus with a twist!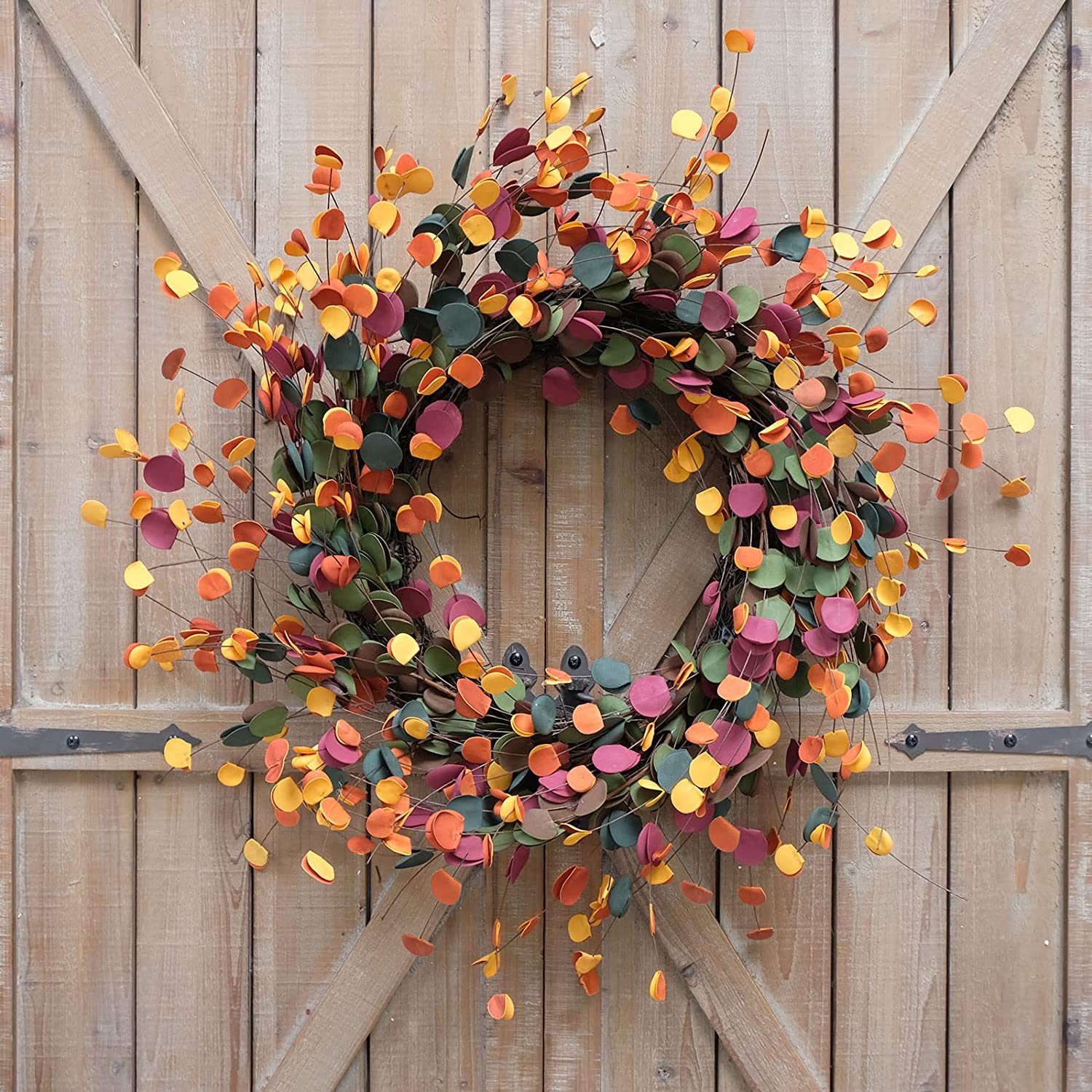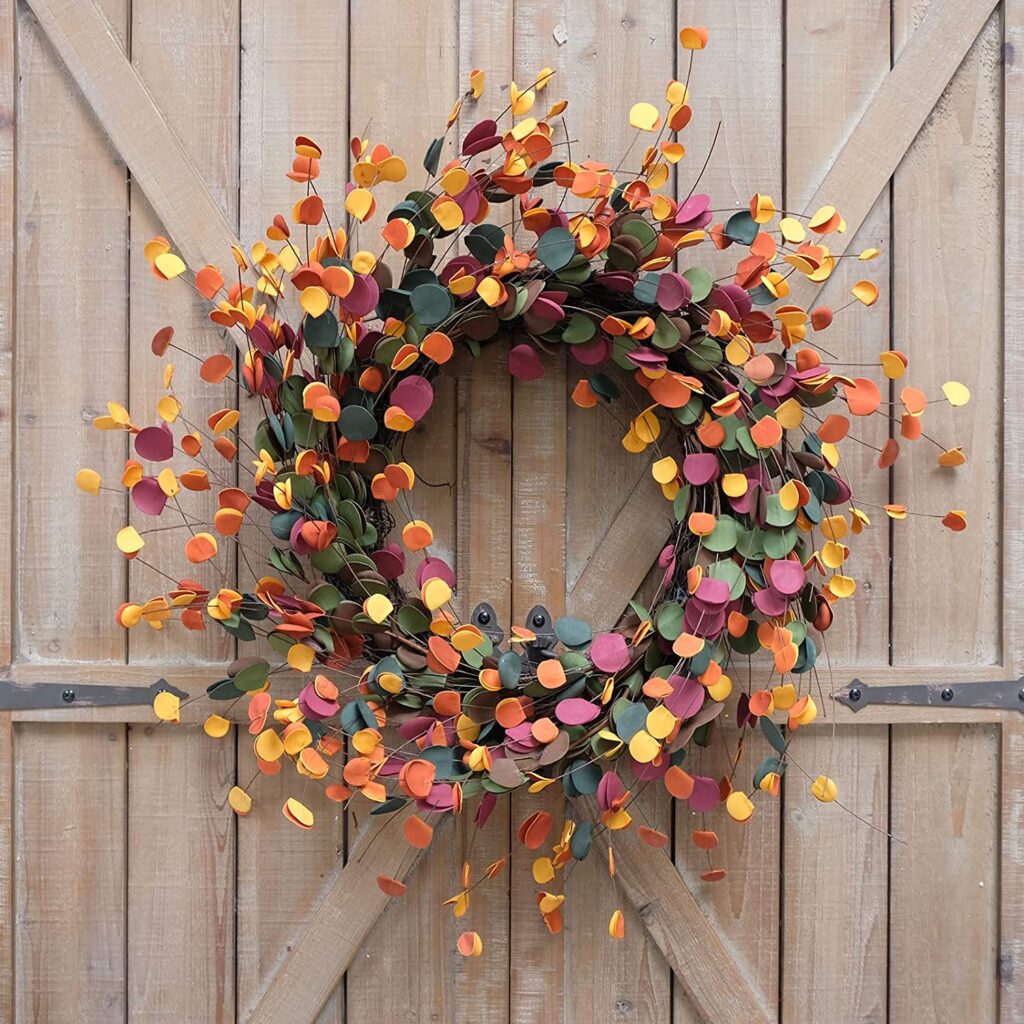 2. Fall Gold
The leaves of this wreath remind me of our backyard tree that turns this amazing shade of gold in the Fall.
However, while gold is the main color, these leaves have lots of visual dimension with hints of green and russet.
This wreath definitely strikes "Gold!"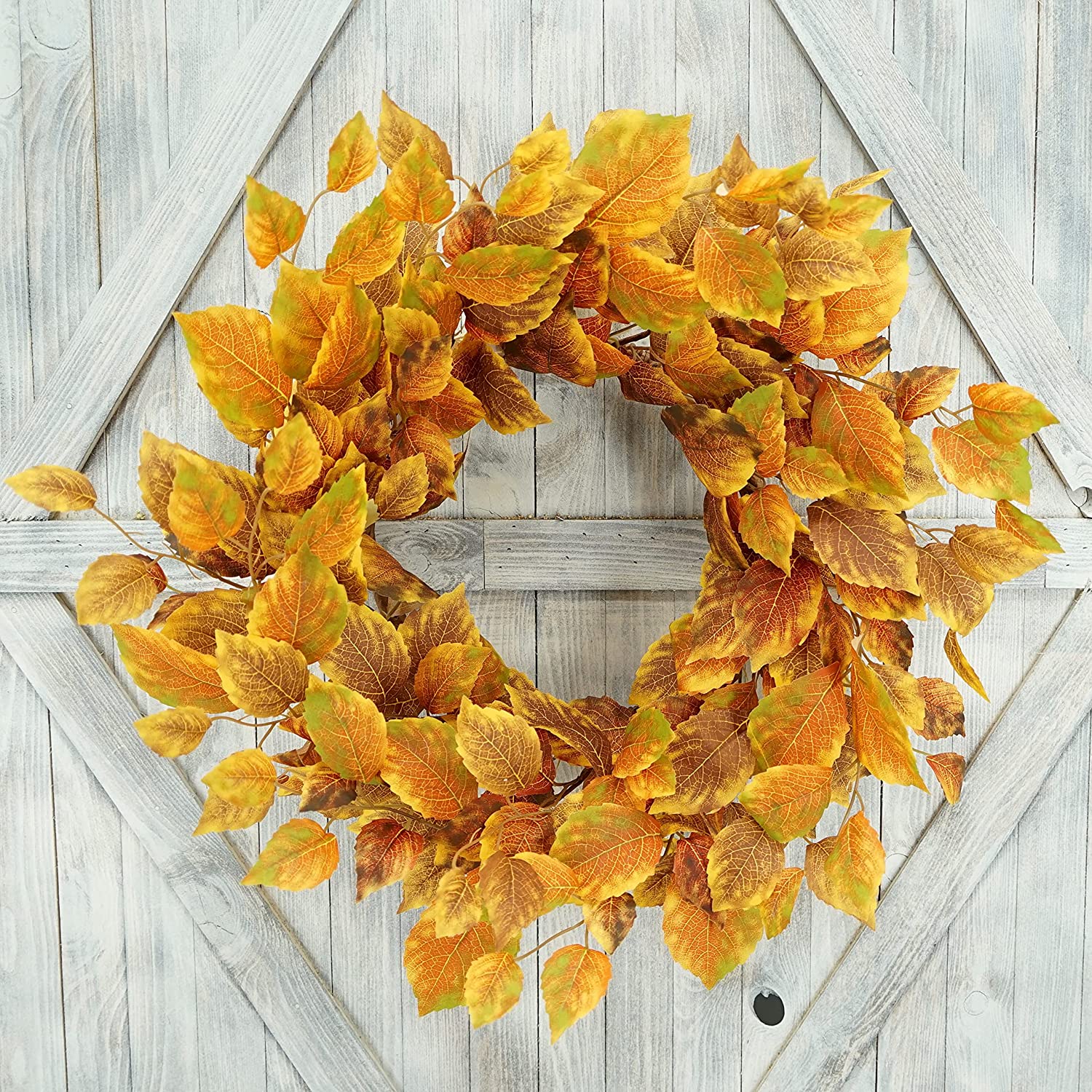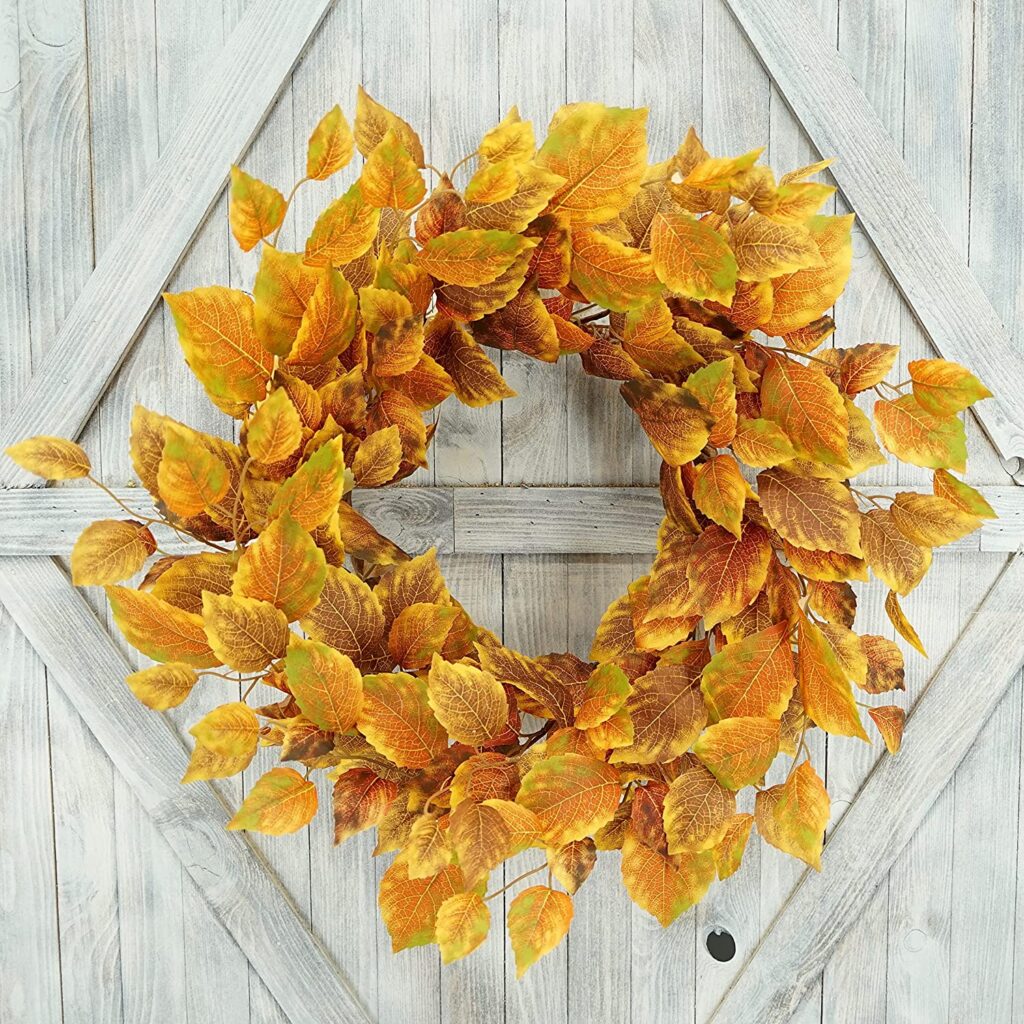 3. A Modern Traditional Wreath
What could be more beautiful and indicative of Fall than traditional magnolia leaves?
Take a look at the updated, modern style of this magnolia wreath.
Loving these amazing metallic shades!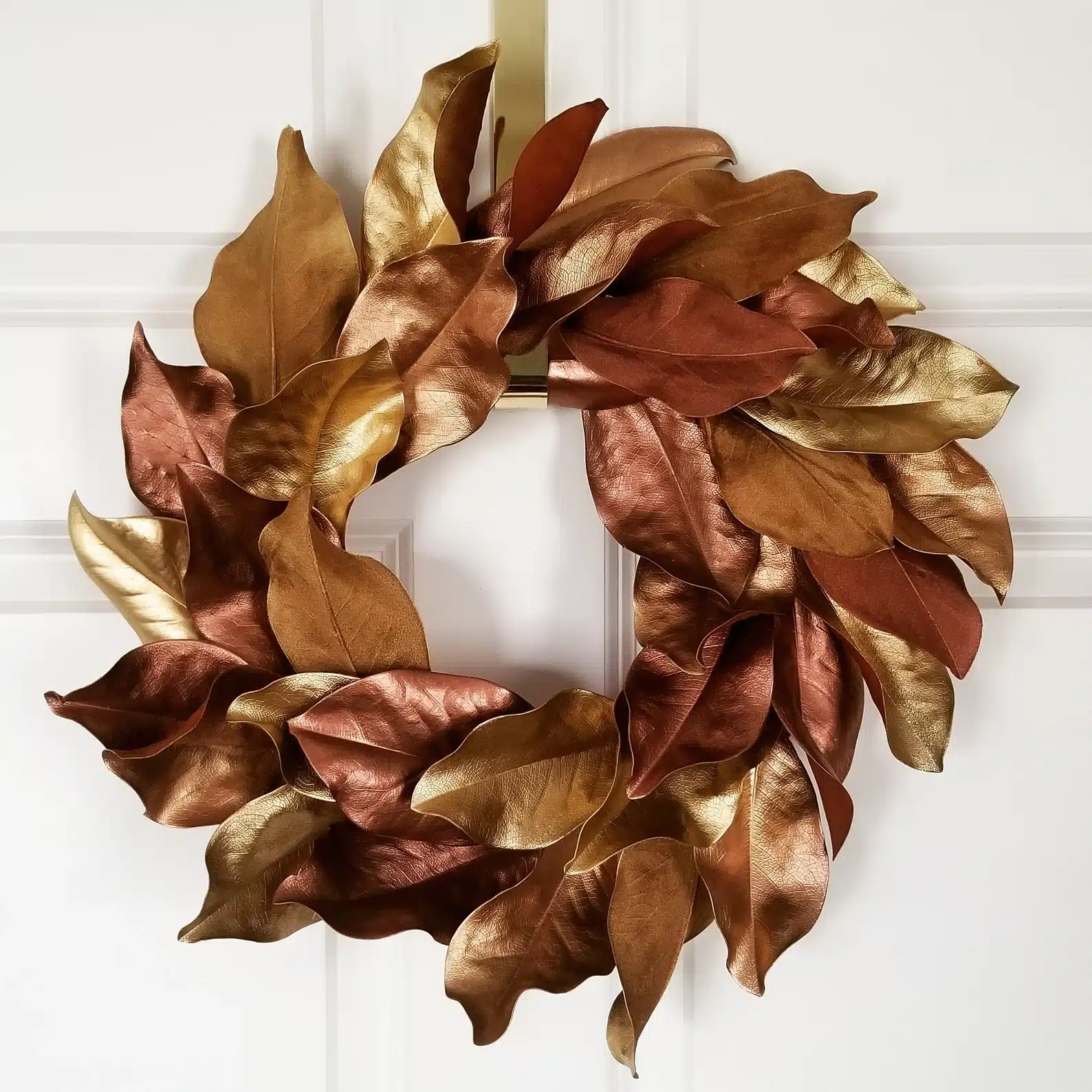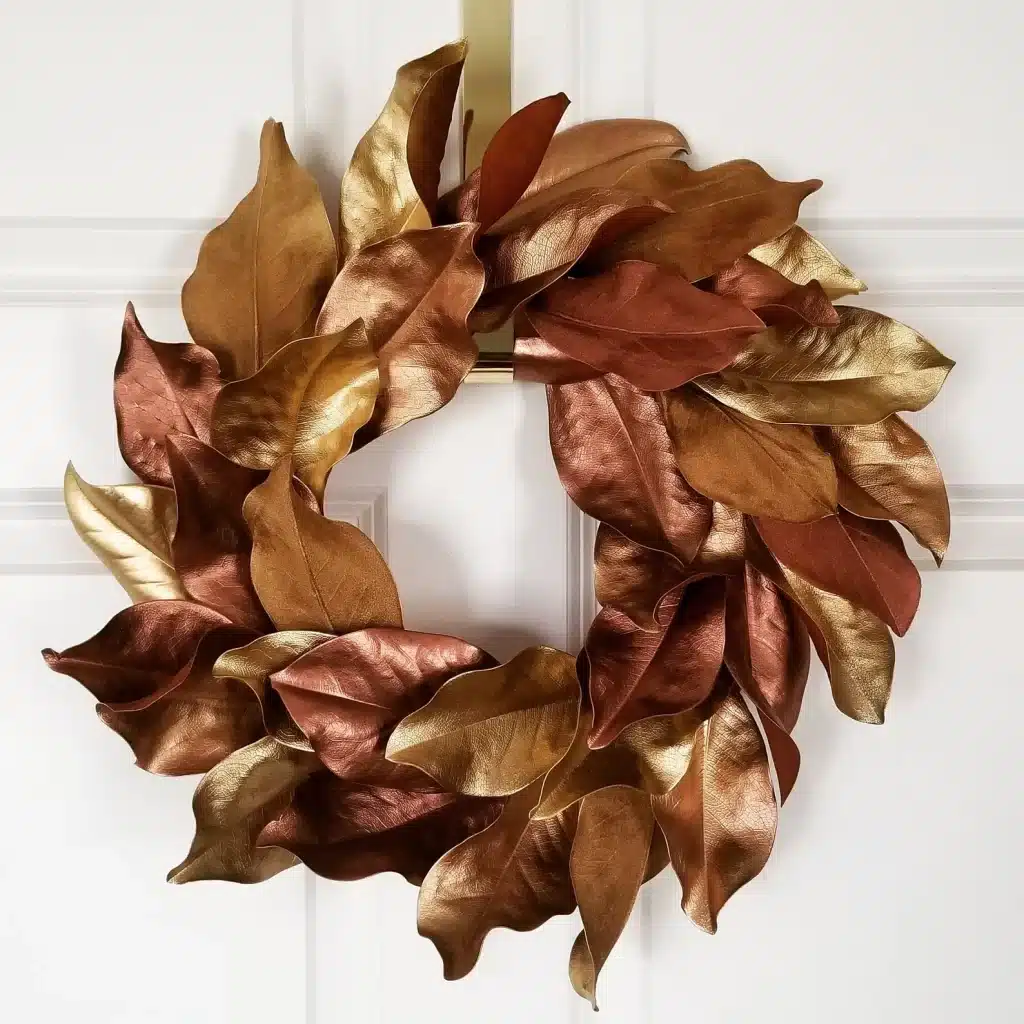 4. Olive Love
My current decor wish list includes a large olive leaf tree for our kitchen. While I save for that purchase, I can enjoy the look of olive leaf with this beautiful wreath!
The leaf color is so beautiful and I love the different shades of the olives.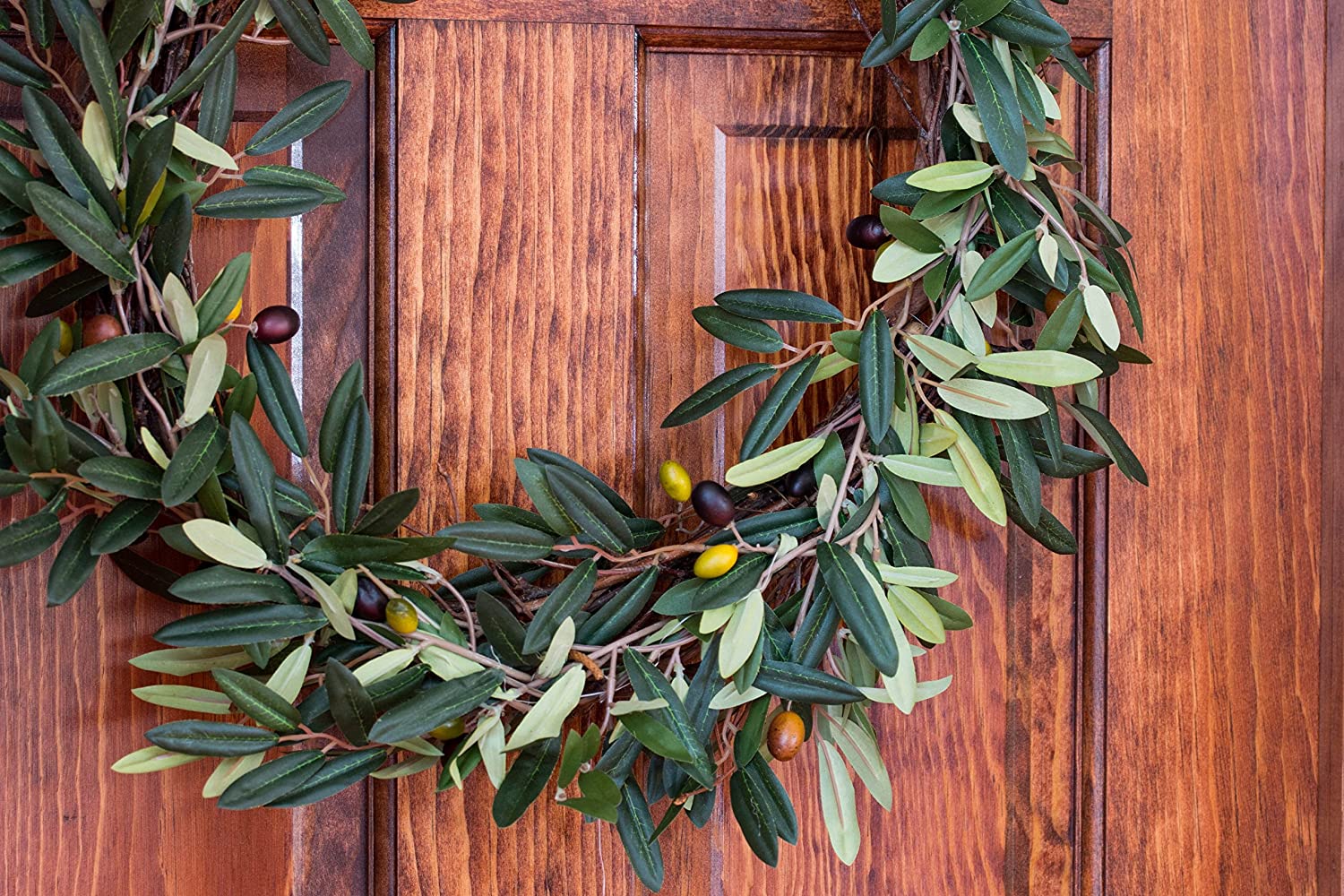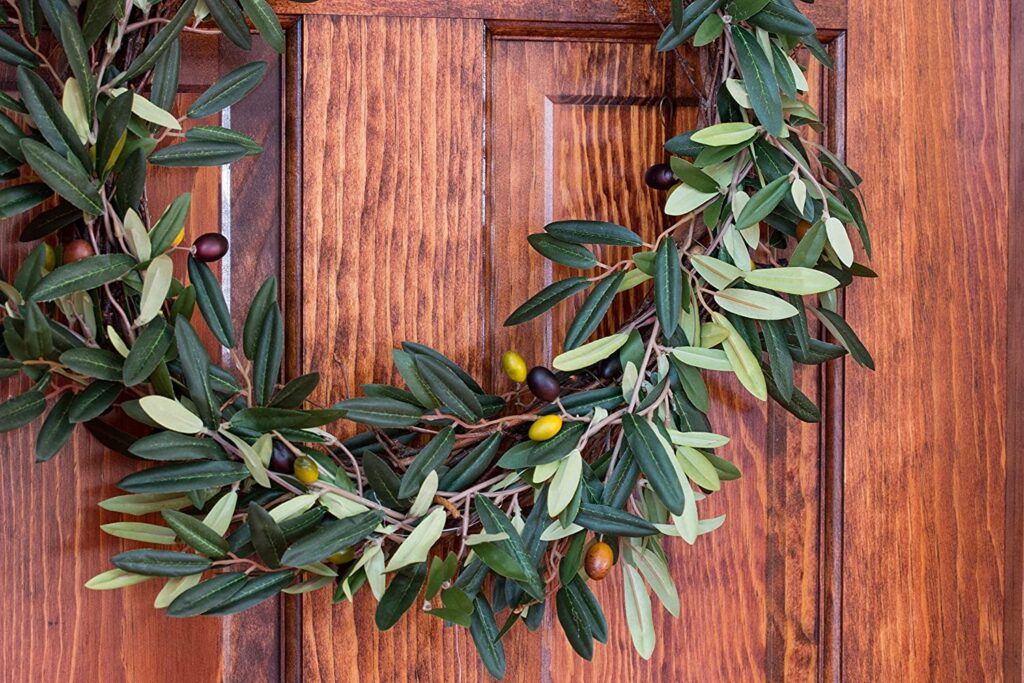 5. Orange and Red Berry Wreath
There is something about the simplicity of a fall berry wreath…so striking and beautiful!
And this wreath boasts an amazing berry color combination of orange and red…nature at its best!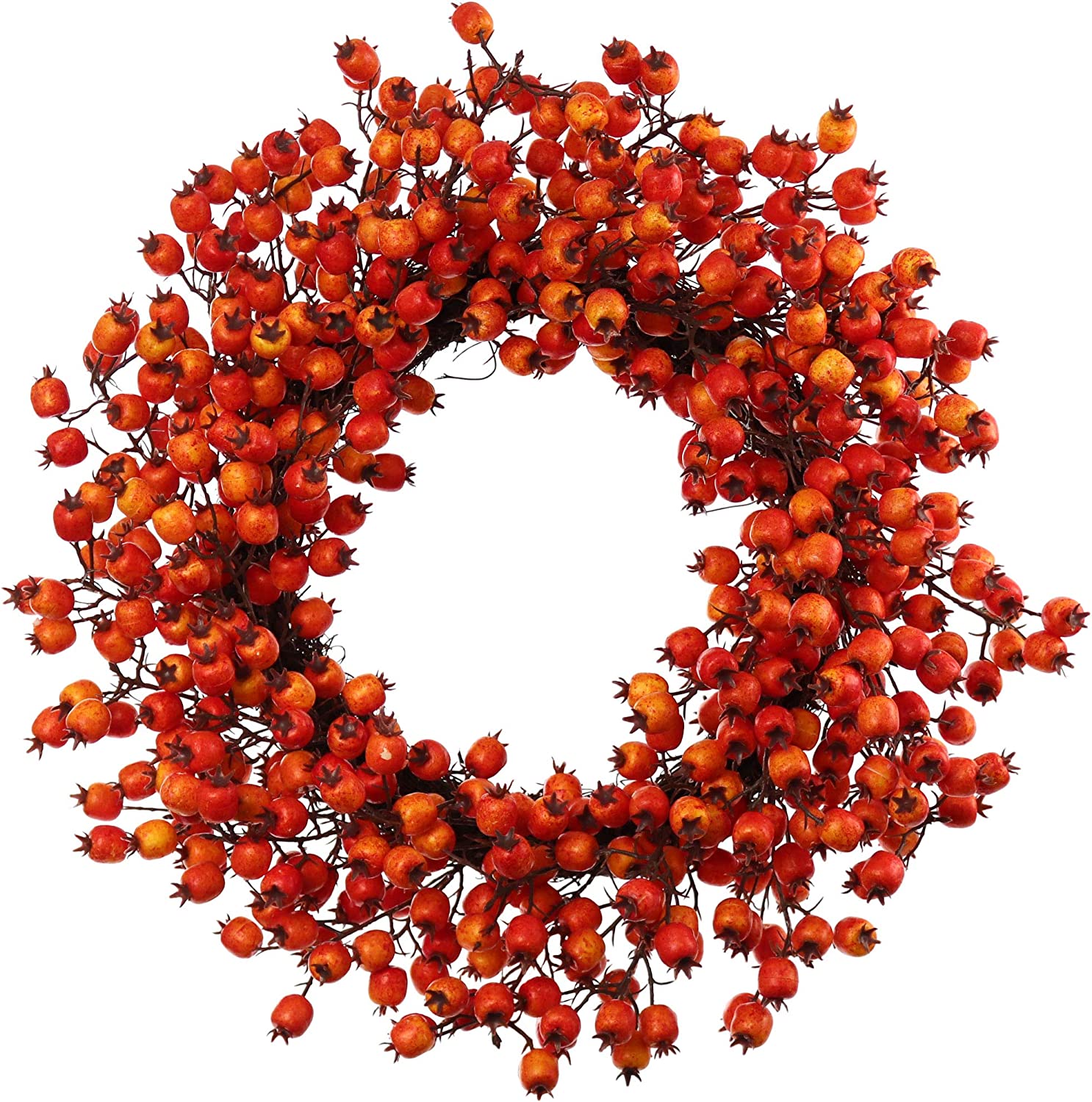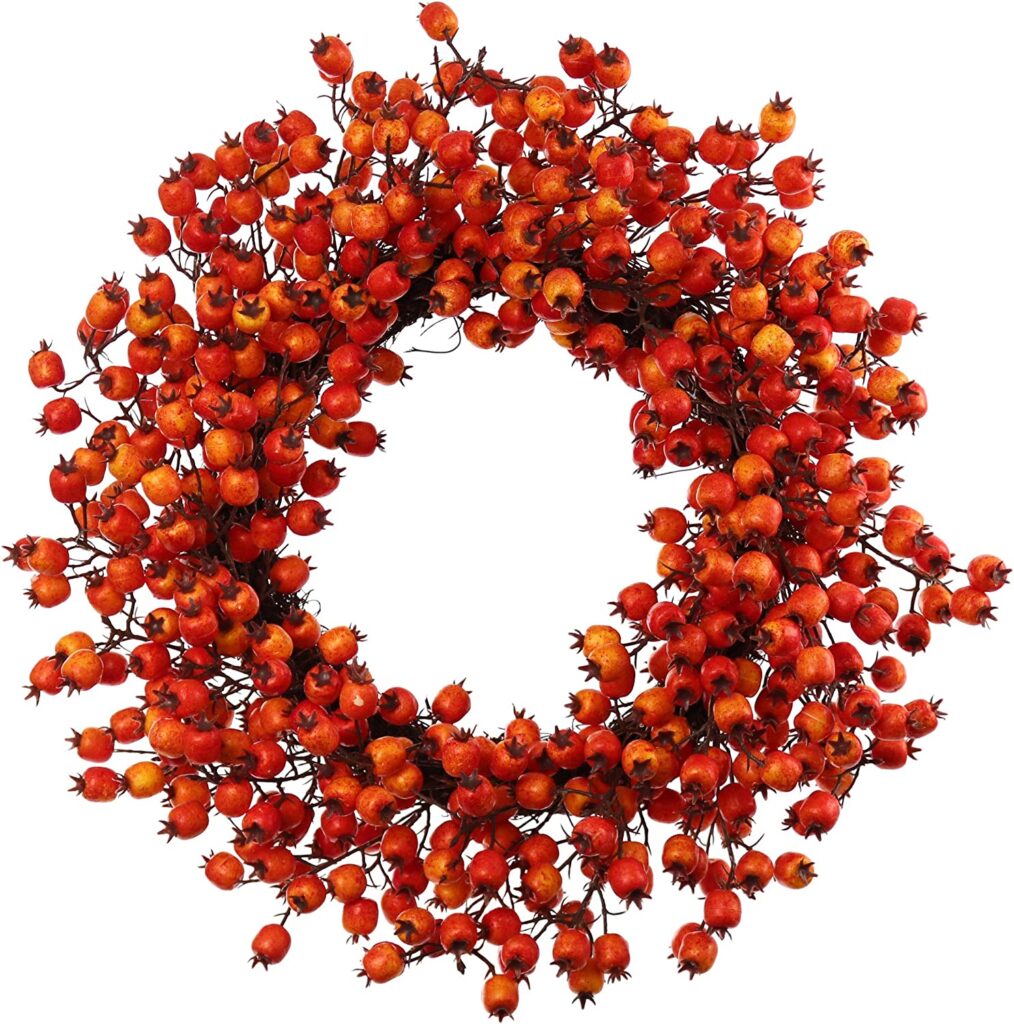 I couldn't resist including this photo showing multiple orange and red berry wreaths hanging from a balcony!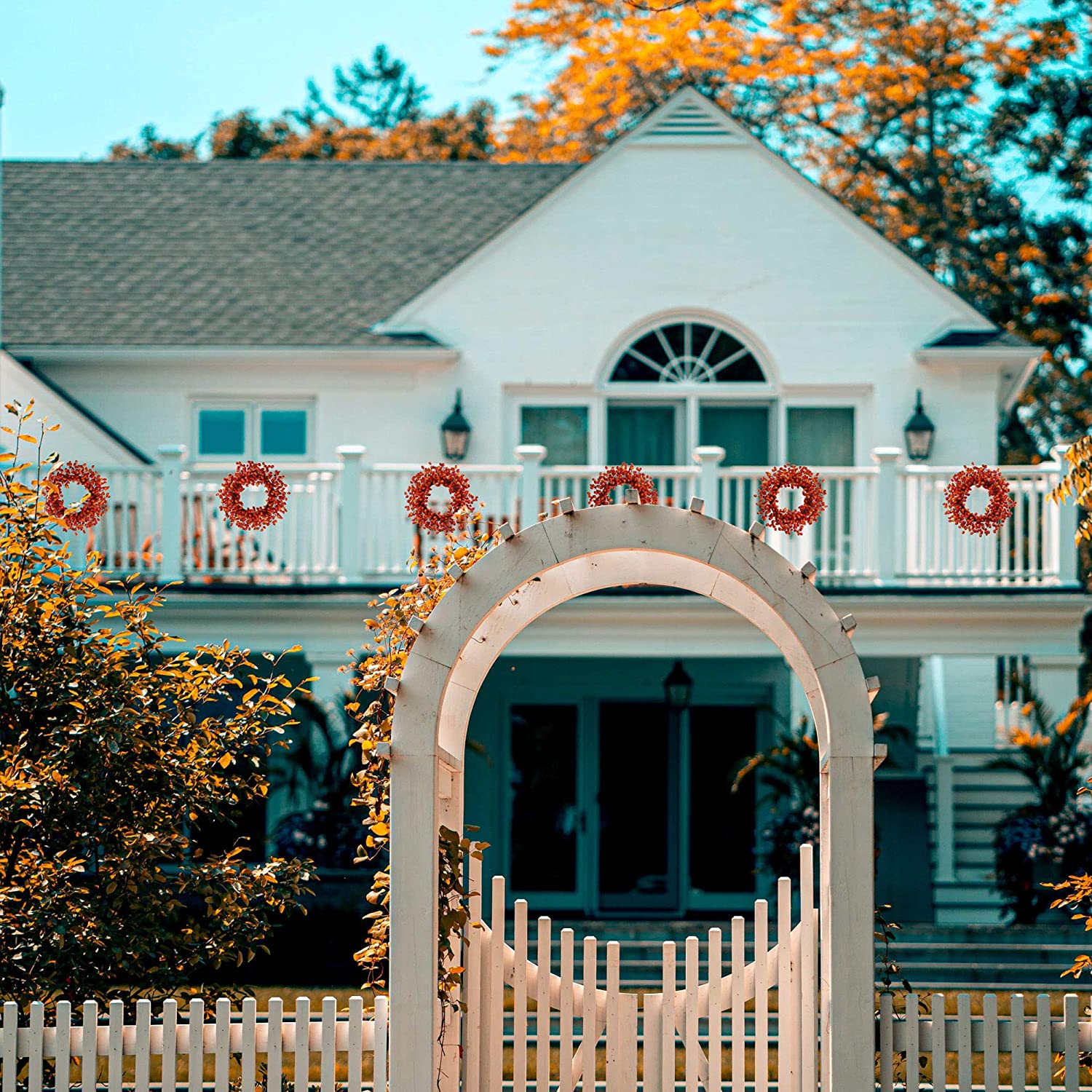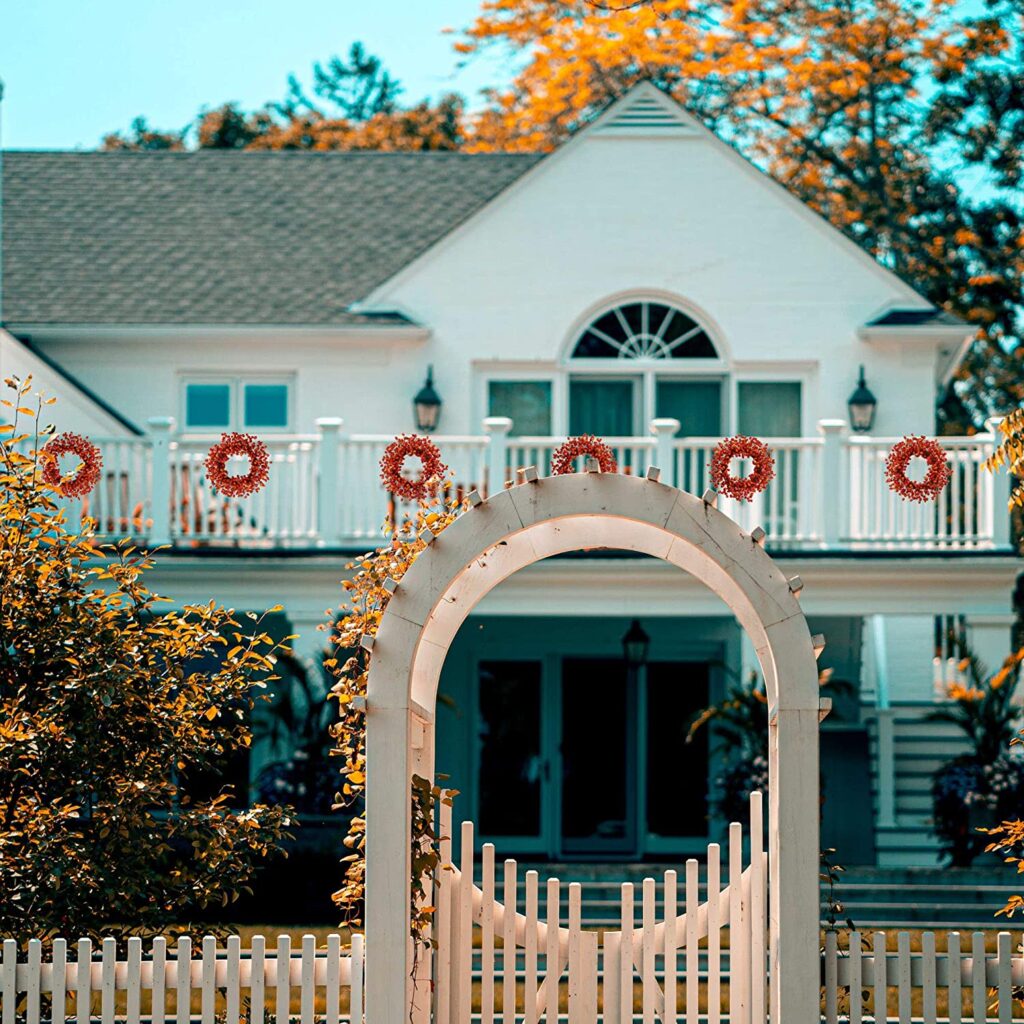 6. Rustic Refinement in a Fall Wreath
The word "rustic" often conjures thoughts of rough and coarse textures.
Not so with this elegant wreath!
The wispy edges of the wheat are echoed in the feather-light green and tan leaves.
Rustic gorgeousness!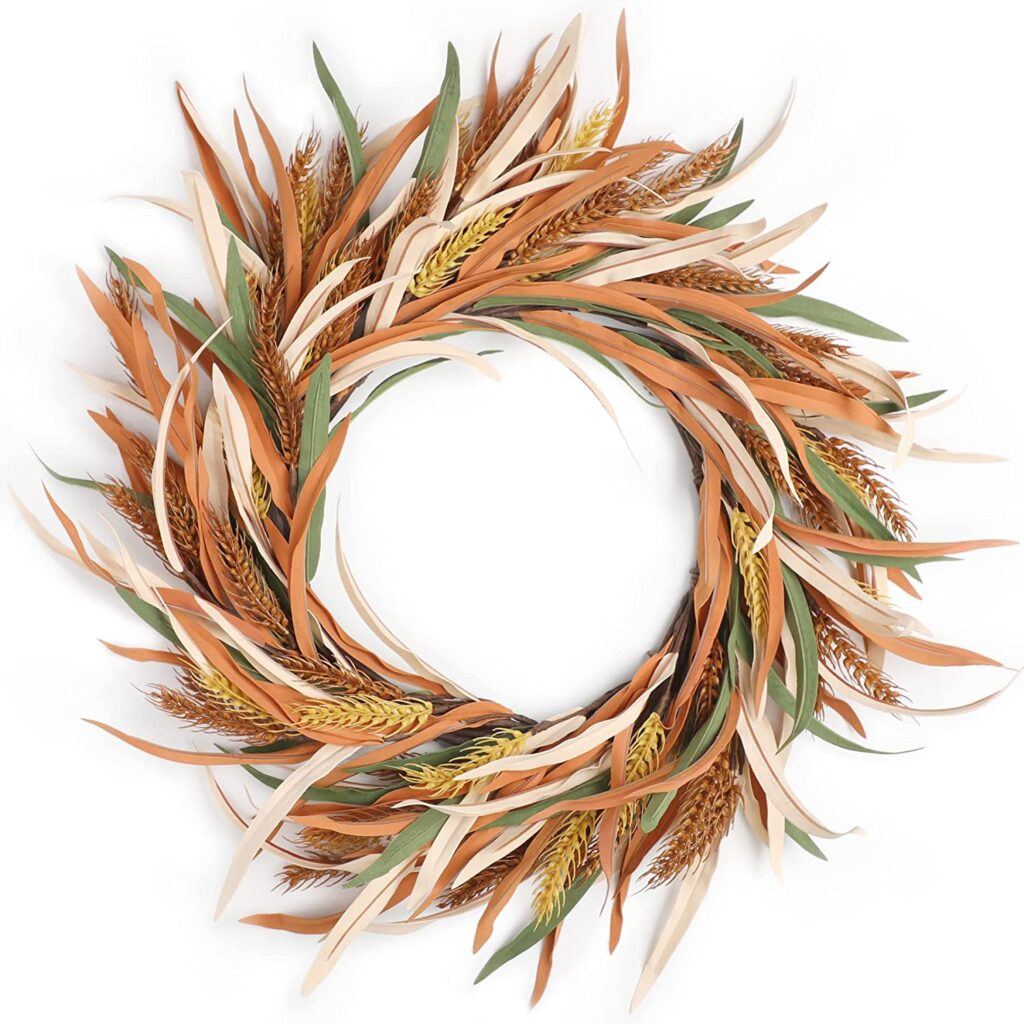 Double the elegance!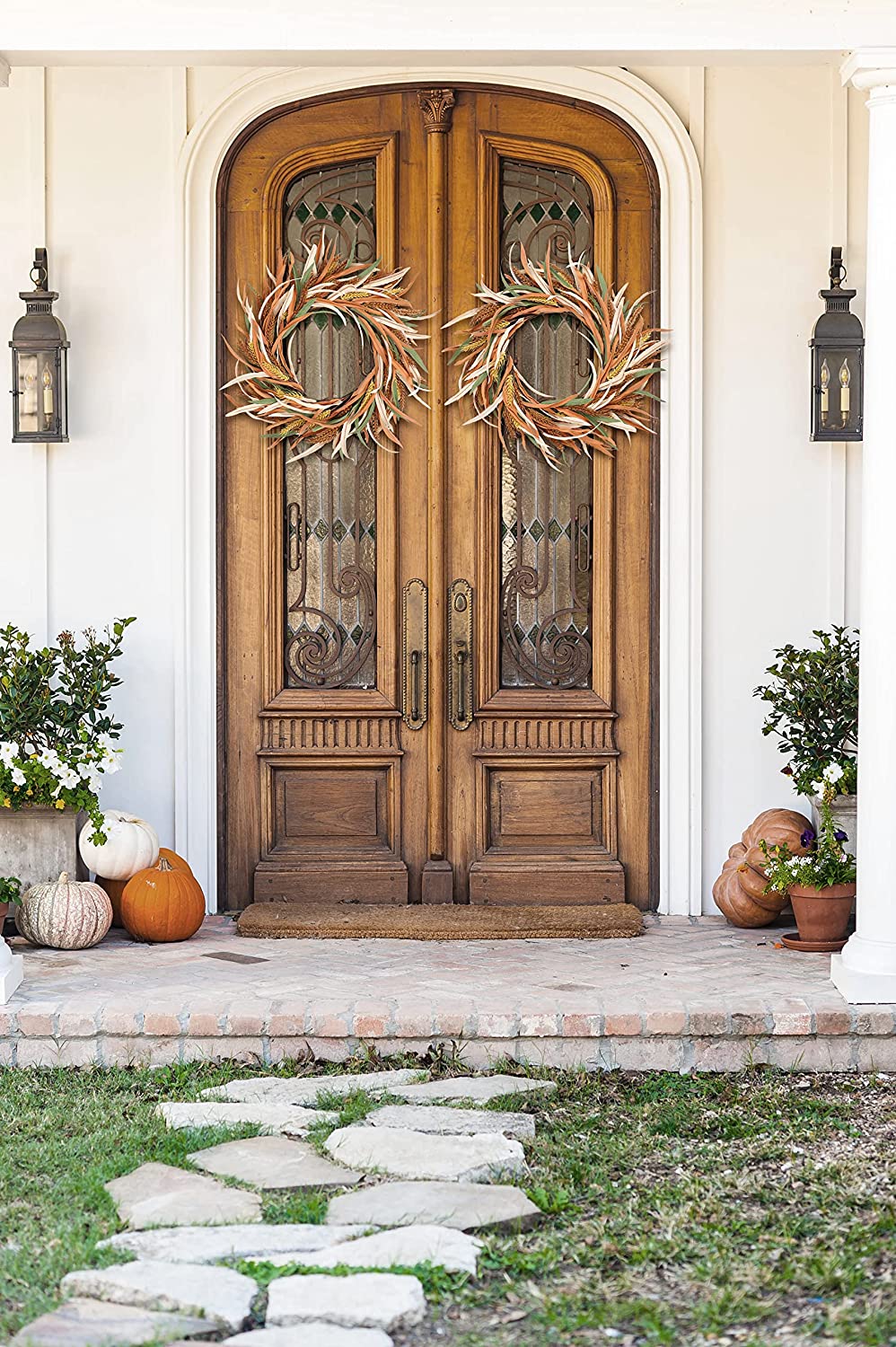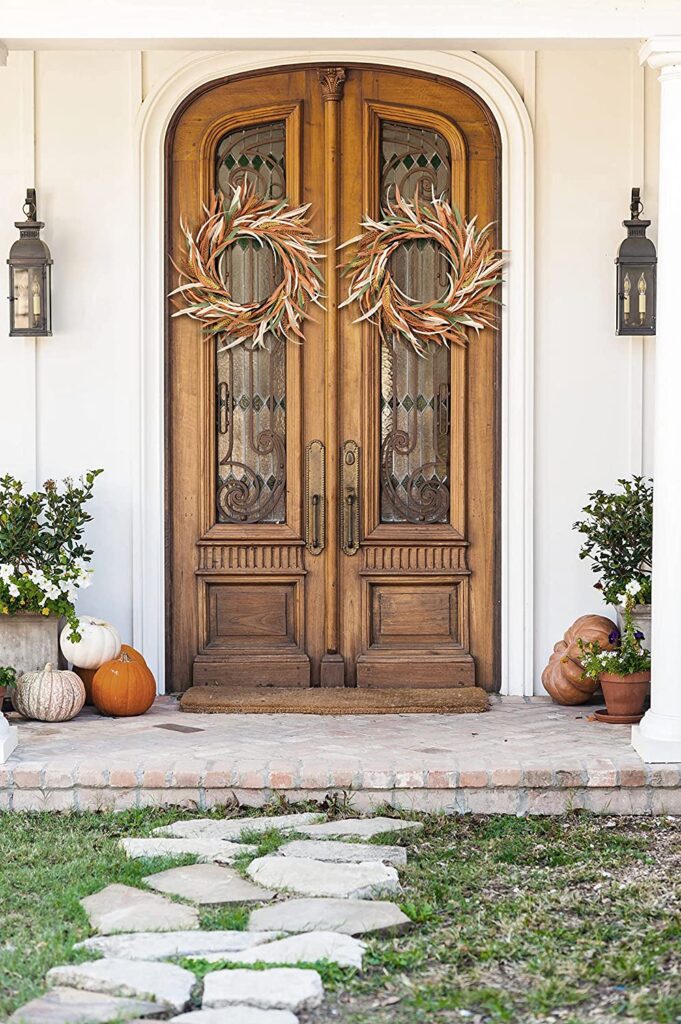 #7. The Beauty of Blue
No secret here but I adore using blue in my fall decorating.
The dusty blue Lamb's Ear leaves combined with the white berries and pumpkins in similar shades really "pops" against the russet maple leaves.
So lush and rich!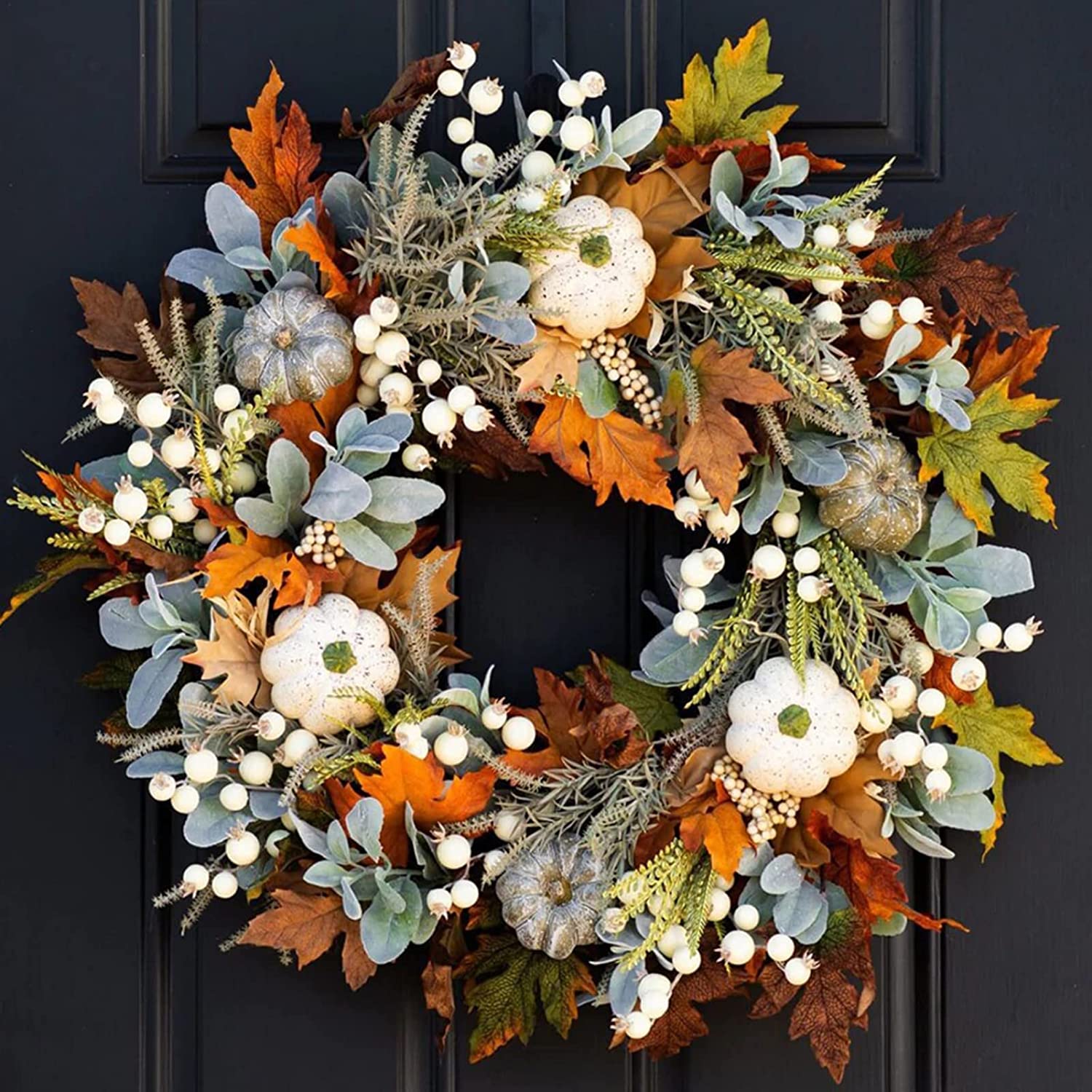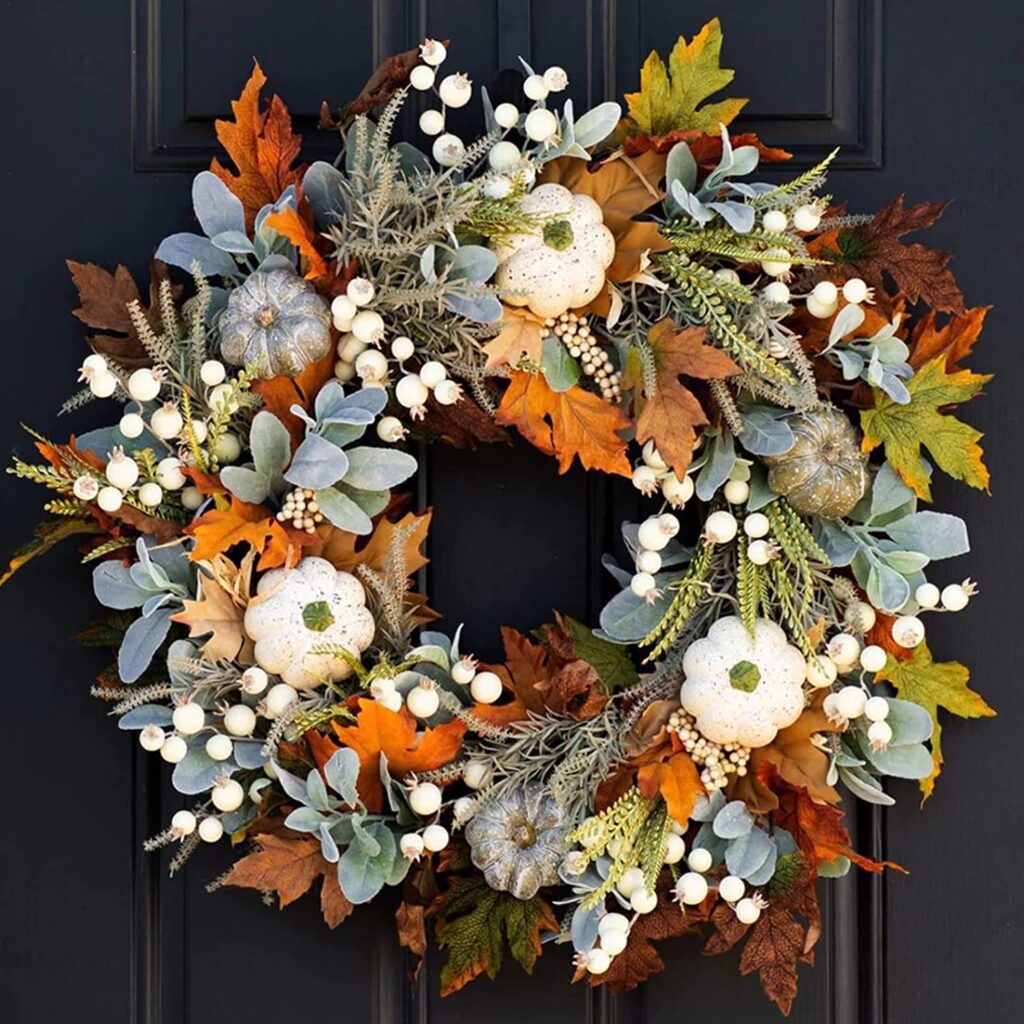 #8 When Buffalo Check and Gingham have a Baby!
Isn't this the cutest???
A little buffalo check…
…a little gingham…
…lush greenery on a grapevine wreath…
…and asymmetrical design!
Recipe for the perfect fall wreath!
#9 Go Glam or Go Home!
Check this OUT!
Navy blue pampas grass!
I'm obsessed!
It is so simple and yet so dramatic.
Picture this on a modern Farmhouse door…
Or a black mid-century modern door…
Or MY FRONT DOOR! Love it!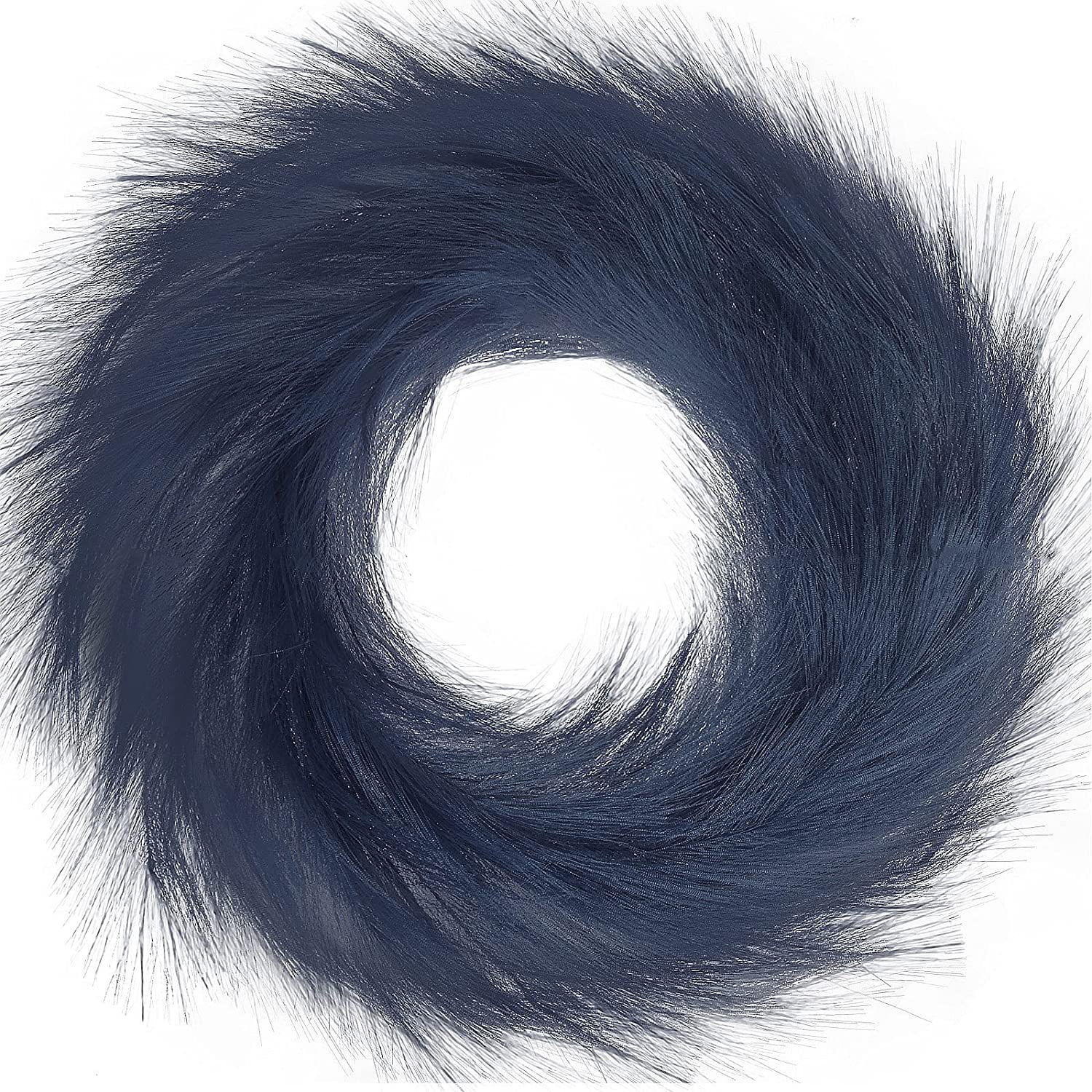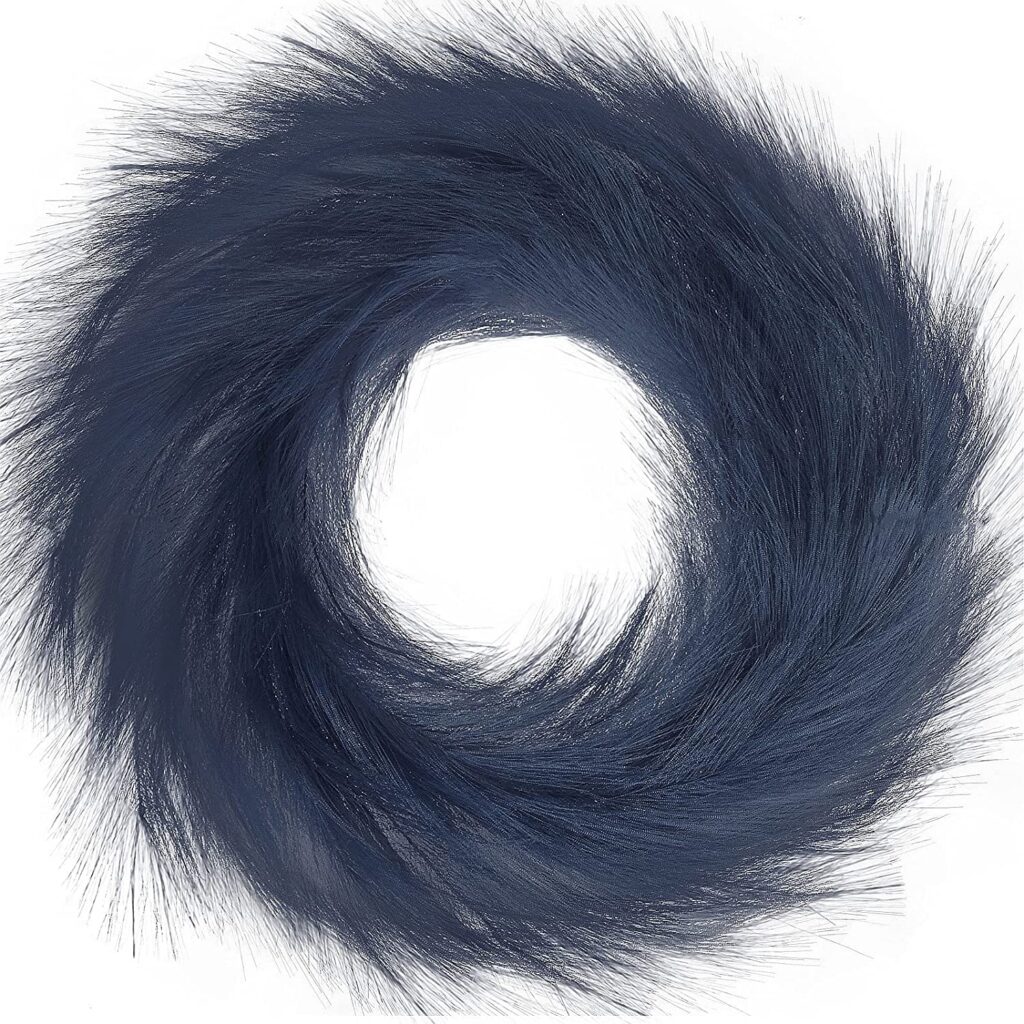 #10 Personalize It!
Generally speaking, if I can monogram something in any way shape or form, I will do it!
The stunning wreath is customizable to your preferred initial and would look warm and inviting on anyone's front door.
It sports a lovely combination of colors in the elegant hydrangeas which look so cheerful next to the burlap bow.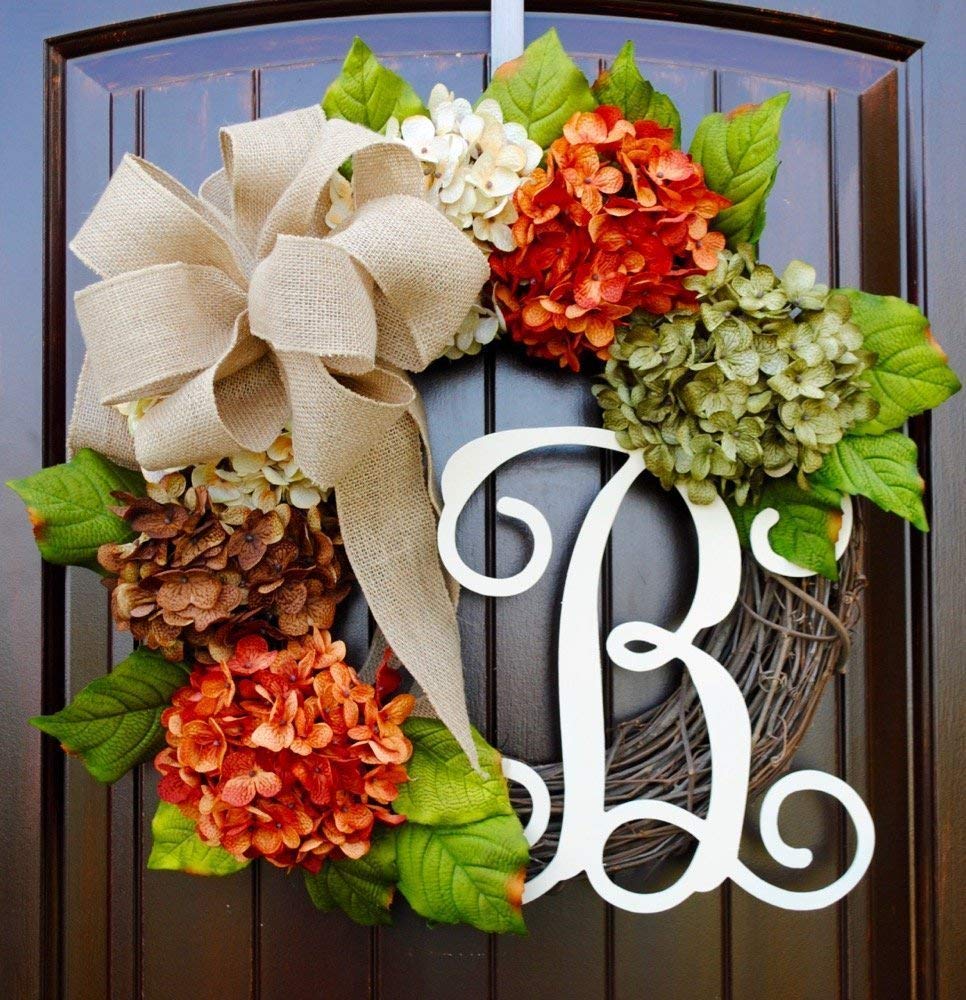 So, as you start to fill your home with pumpkin-scented candles and autumn foliage, take a look at these ten beautiful fall wreaths to help you usher in the season.
From simple grapevine designs to elaborate floral arrangements, there's definitely a wreath here that will fit your style and welcome guests into your home with open arms.
Hang one on your front door, side entrance, or any door inside or out – they're that pretty!
Which of these gorgeous fall-themed wreaths will you choose to welcome in the autumn season?
Cheers!

Looking for more ways to usher in Fall?
A Layered Fall Floral Arrangement
Don't Forget to Pin It!
Pin the images below to your boards on Pinterest (just click the Pin button in the top left corner). I invite you to follow me on Pinterest!