An Easy and Colorful Thanksgiving Decor Idea
Looking to add a pop of color to your Thanksgiving decor? Check out this easy DIY tutorial for creating wrapped wheat bundles in any color you desire!
This project is simple enough for even the novice decorator and can be completed in just a few minutes. It's a great way to add a little bit of personality to your table, and it's simple enough that anyone can do it!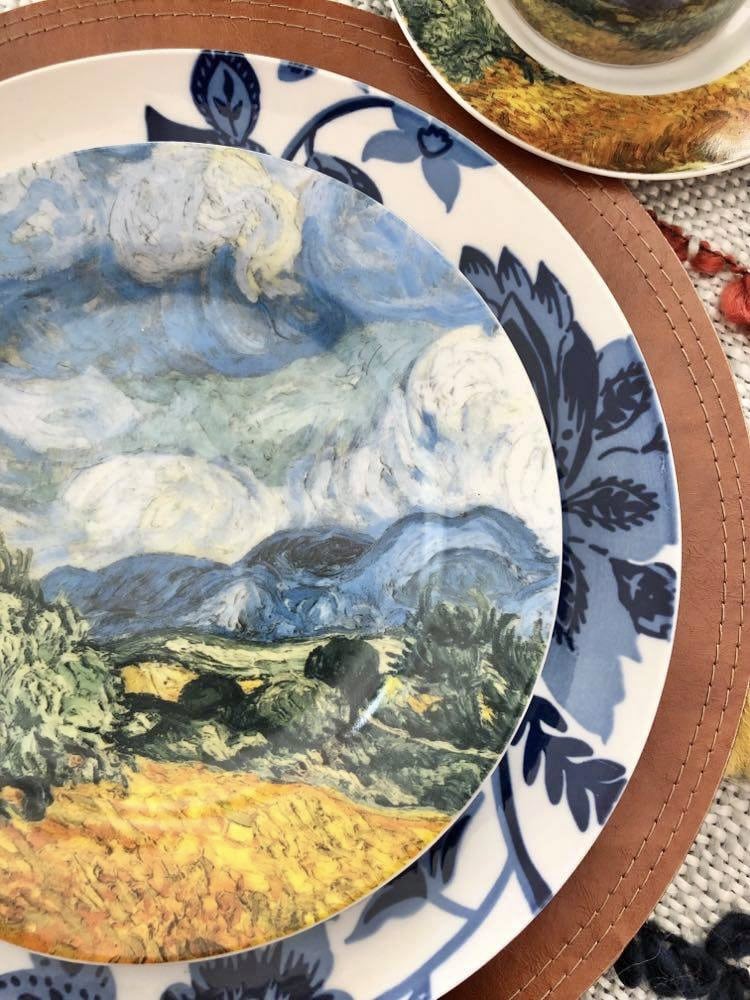 My mother loves dishes.
I'm thinking this is a hereditary gene.
Like a moth to a flame, seeing and creating new combinations of dinnerware of any kind has a magnetic pull.
And, as we approach the holiday season, the magnet gets bigger and stronger!
I've shared these plates with you before. They belong to my mother and are so connected to my wonderful memories of Thanksgiving dinner.
Blue skies, swirling clouds, and gorgeous fields of billowing wheat.
This could be any wheat field in the south of France.
Or in Nebraska, U.S.A.!
This year, I've decided to build upon this theme of beautiful wheat with a little colorful "twist."
Literally!
Bringing in the Sheaves
Because we live in Nebraska, you might think I can just walk into my backyard and harvest my own sheaths of wheat.
Sorry to disappoint…I live on the wrong end of the state for this. I ordered my wheat stems and they appeared on my front porch!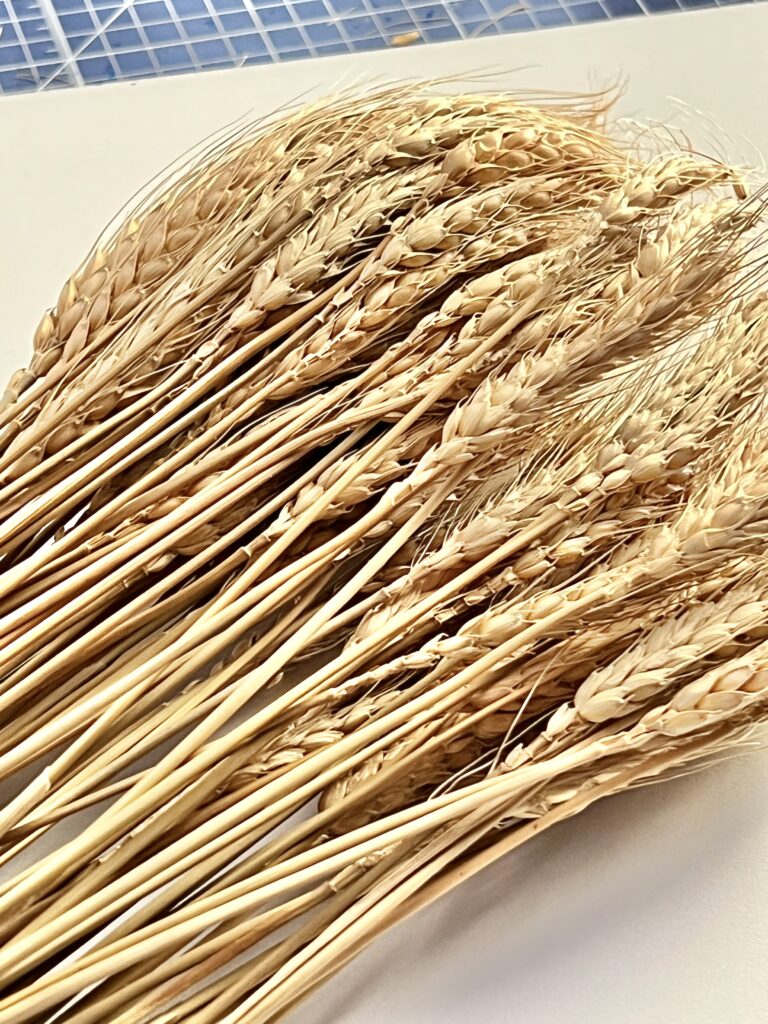 The only other thing needed for this project is embroidery thread.
Any color or combination of colors that you want!
Go neutral or go bold…whichever you heart and table setting desires!
I'm kind of into embroidery thread these days. I started wrapping a wreath with thread and couldn't stop!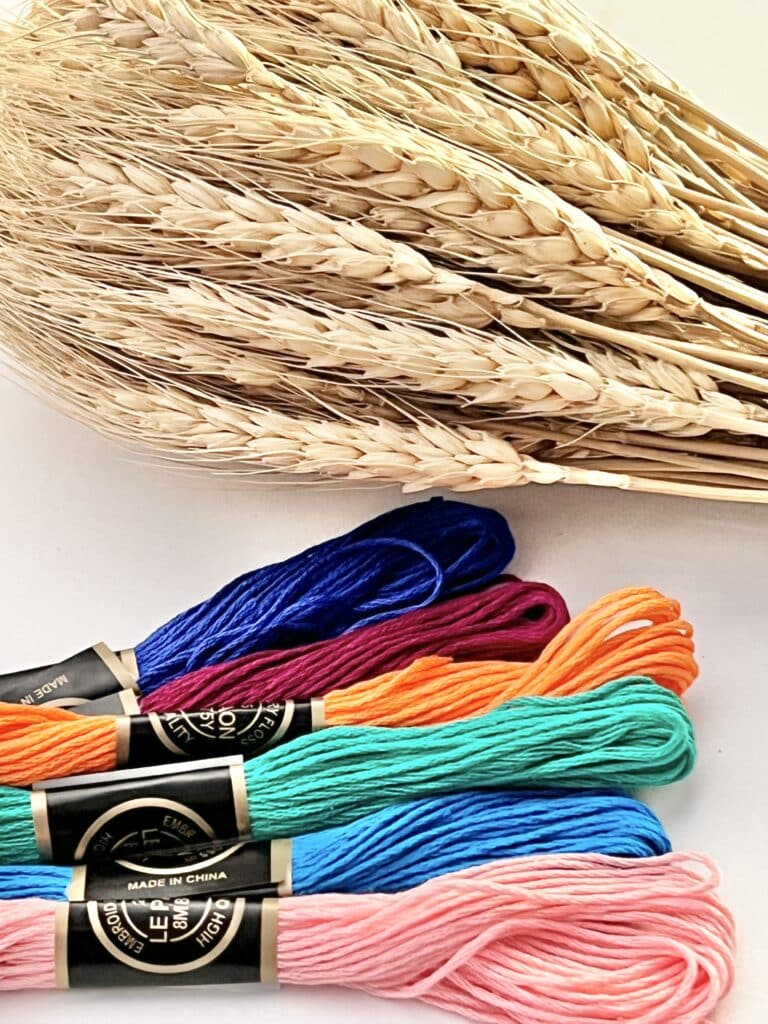 An Easy and Colorful Thanksgiving Decor Idea
This is so incredibly easy!
Gather a small bunch of wheat stems.
Odd numbers are always good…I went with five in each of my bundles.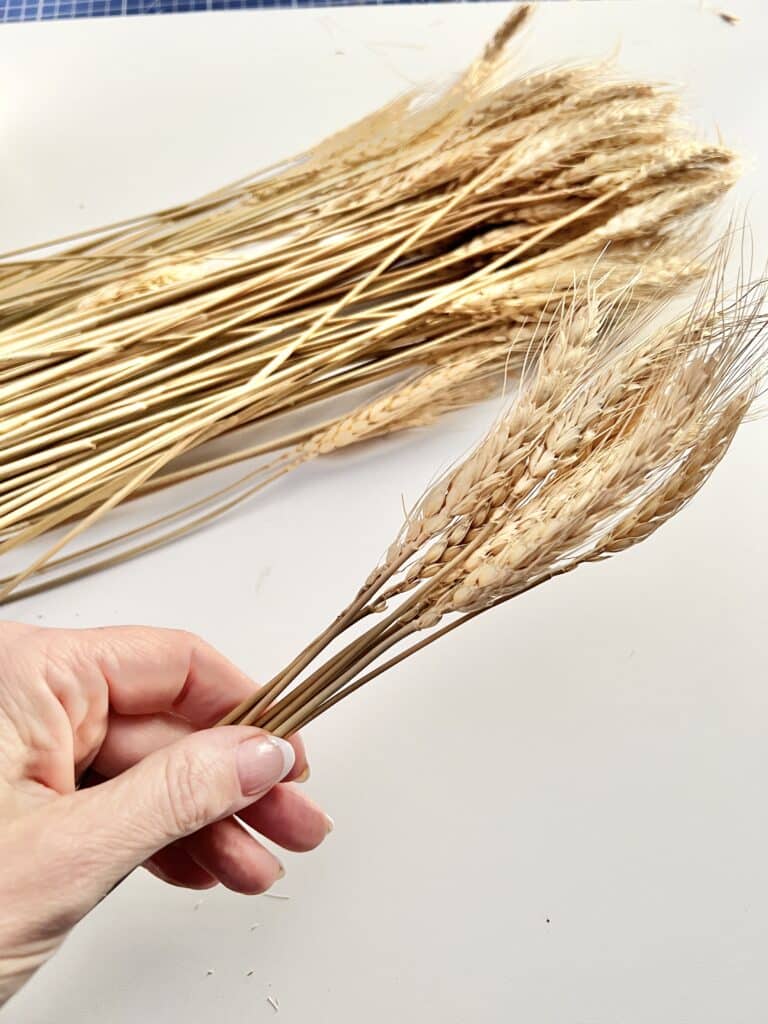 With the embroidery thread, tie a knot at the base of the wheat, leaving a short tail on one end.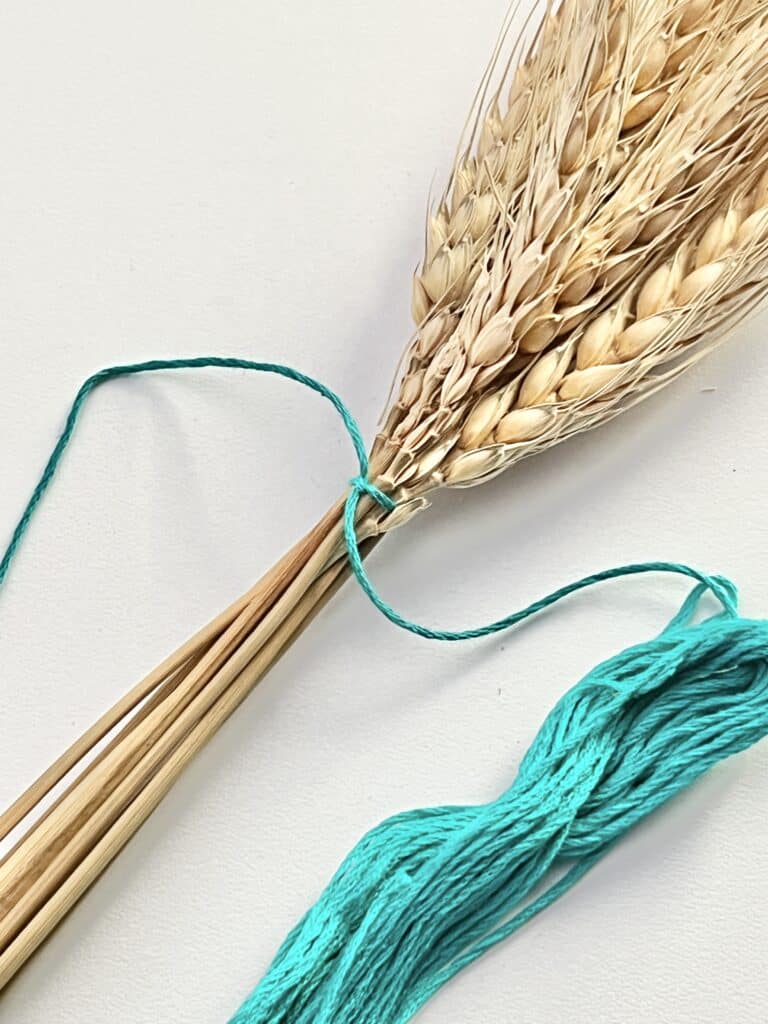 I told you there would be a "twist!"
Start wrapping and twisting the thread around the wheat stalks.
I chose to wrap about an inch on each bundle.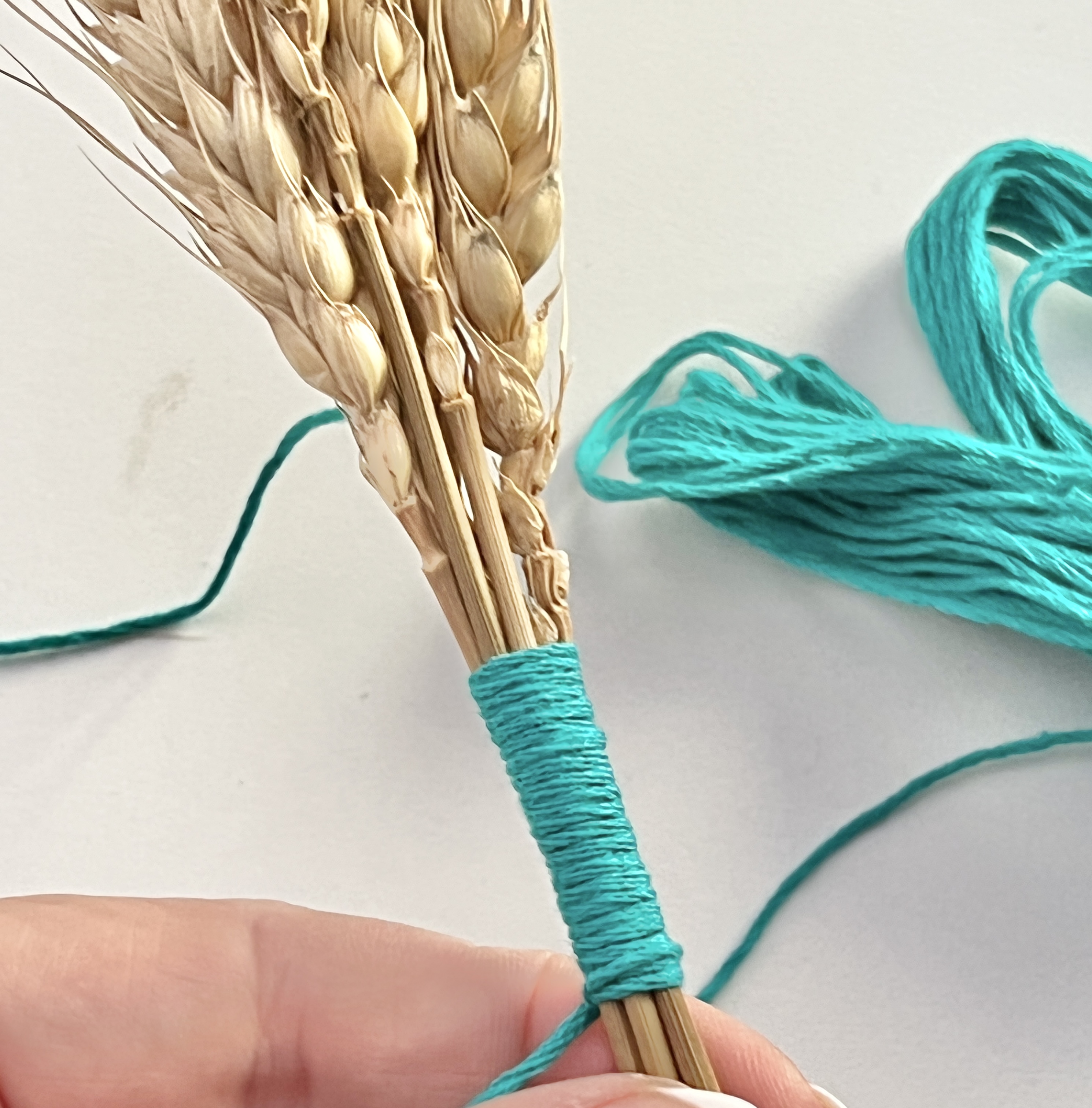 Wrap a couple of times back up to the top and tie another knot using the short tail that you started with.
Cut the tails off and you are done!
How easy is that!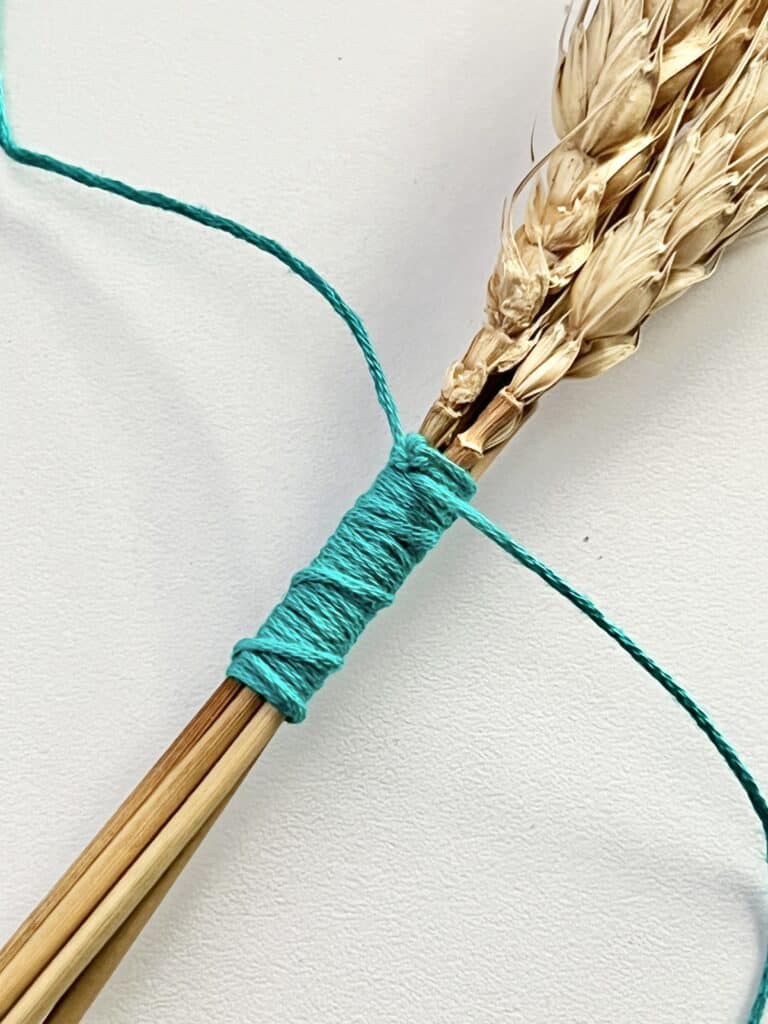 Displaying Your Easy Thanksgiving Decor
These remind me of pixie sticks…colorful with a lot of pizazz!
The embroidery colors I chose are reflected in my mother's Van Gogh dishes.
Wheat on wheat with blue sky in the background.
I threw in the magenta just to shake things up a bit!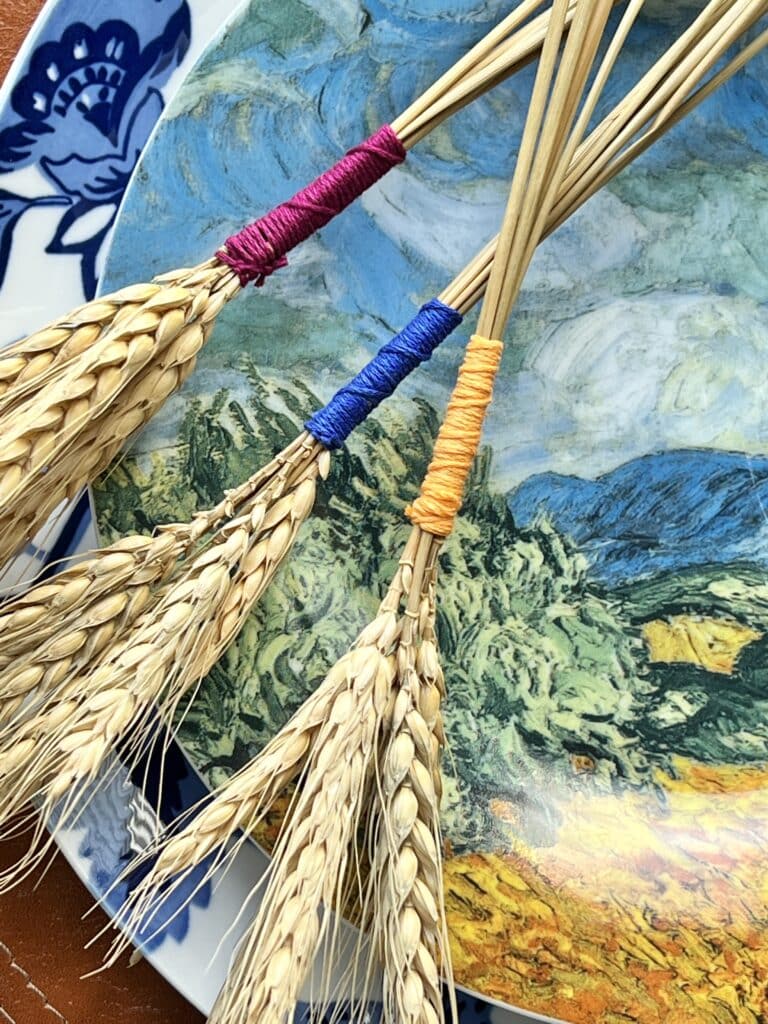 Add these colorful bundles to your Thanksgiving table as an easy decor pick-me-up.
Try laying them on a dinner napkin beside a beautiful plate.
Your guests can take them home as a remembrance of a lovely Thanksgiving meal and time spent with special people!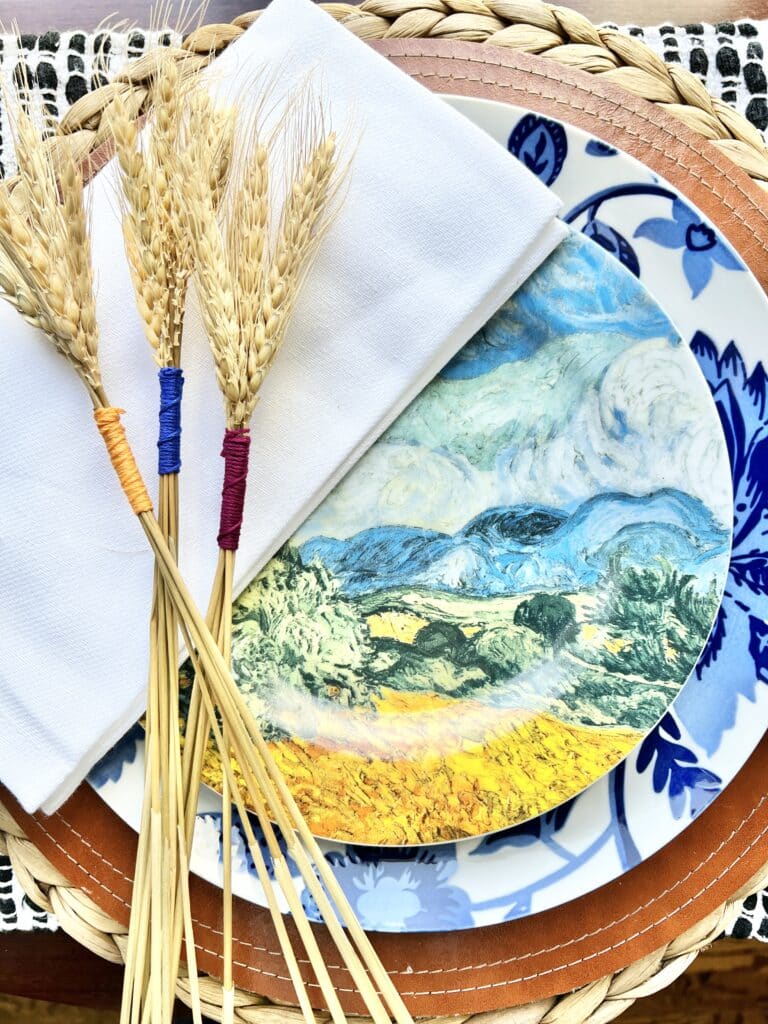 Or gather them en masse in a vase as a beautiful Thanksgiving table centerpiece.
Sometimes the most beautiful Thanksgiving decor is the easiest!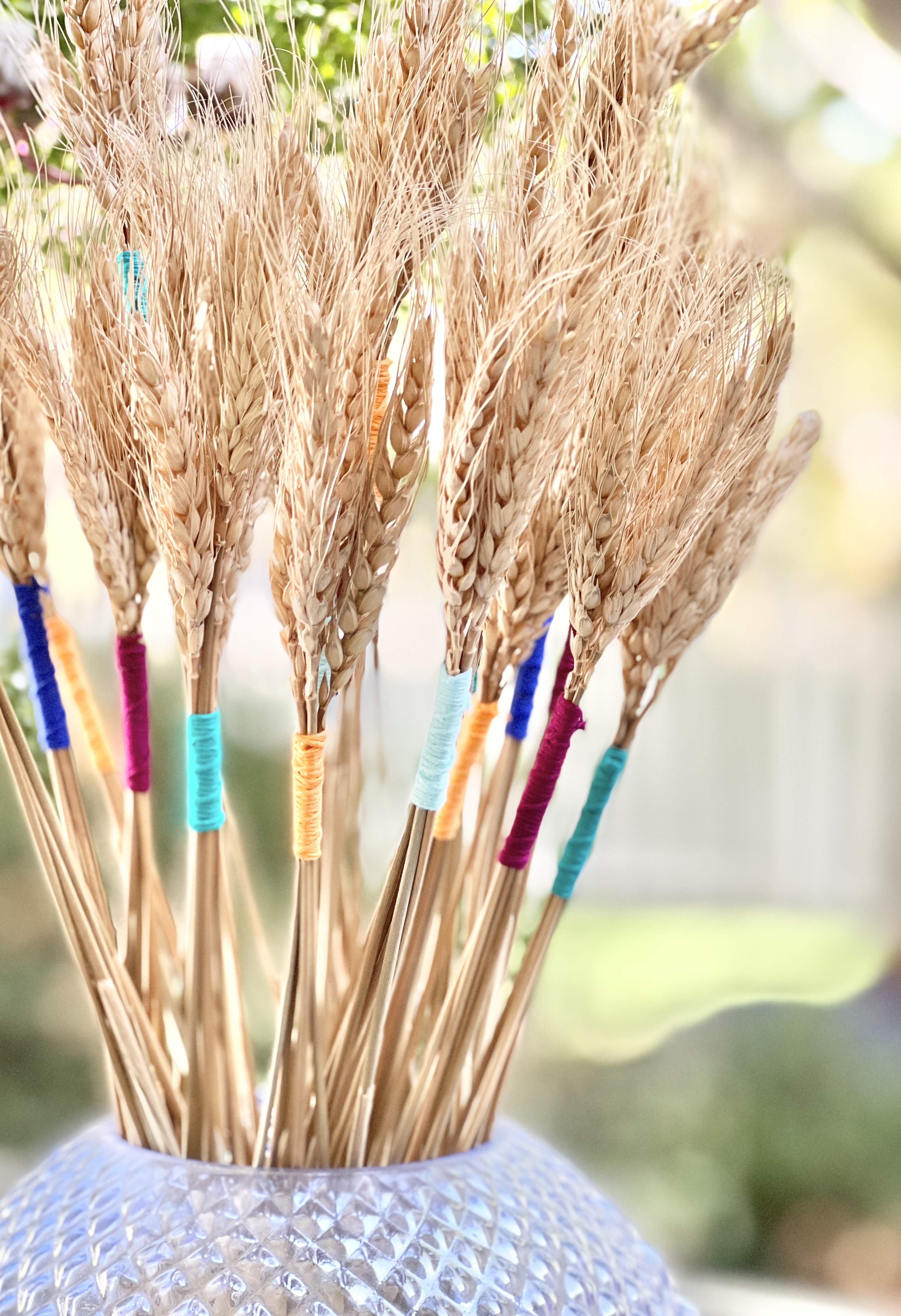 Displaying them in smaller bundles in multiple vases give a different yet equally beautiful effect.
I love how the light shines through the wheat. Like a mini wheatfield on your Thanksgiving table!
Time for coffee and pumpkin pie!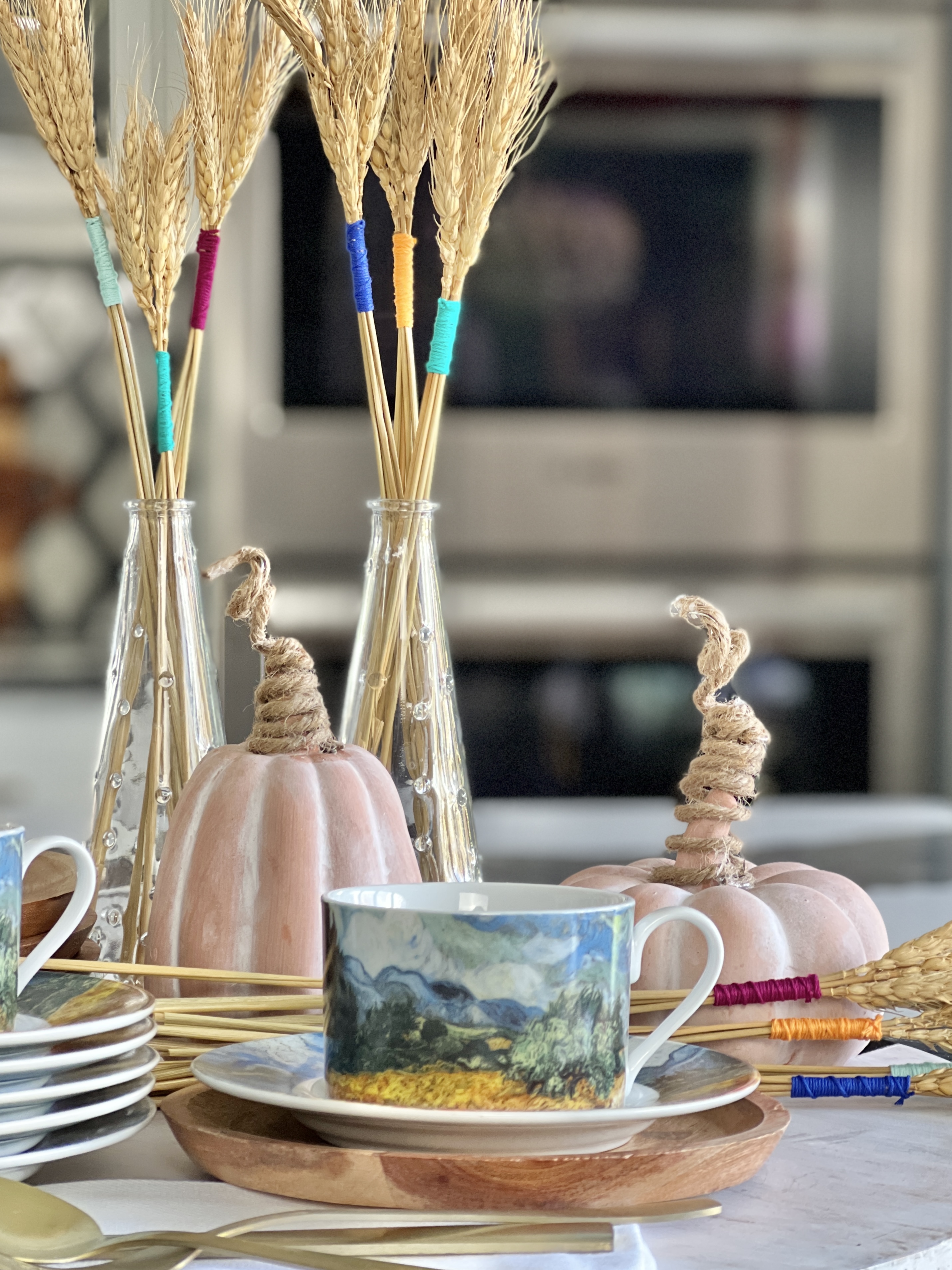 If you're looking for a simple, easy way to add some color and life to your Thanksgiving table this year, consider giving thread wrapped wheat bundles a try.
With just a few pieces of embroidery thread in your favorite colors, you can wrap the wheat bundles yourself and create an eye-catching display that will set your table apart from the rest.
Do you have other ideas for decorating with wheat? Share them with us in the comments below!
Cheers!

p.s. Looking for a Thanksgiving wreath to welcome your guests? Here are my Top 10 Favorites!
Or make your own wreath with leather!
Don't Forget to Pin It!
Pin the image below to your boards on Pinterest (just click the Pin button in the top left corner). You can also follow along with me on Pinterest!