Sonata Script: ORC Bedroom Makeover + Achieve Conference – Issue #16
Giving you a peek into the past week for me and Sonata Home Design. The week in review, my favorite finds on the web, and just a little "this and that." I always want to give you great ideas, inspiration, creative motivation, light bulb moments, and a hearty "You can do it!"
I know I am not alone in my passion for home decorating, crafting, and nesting. So, please join me each week for this creative Saturday jolt!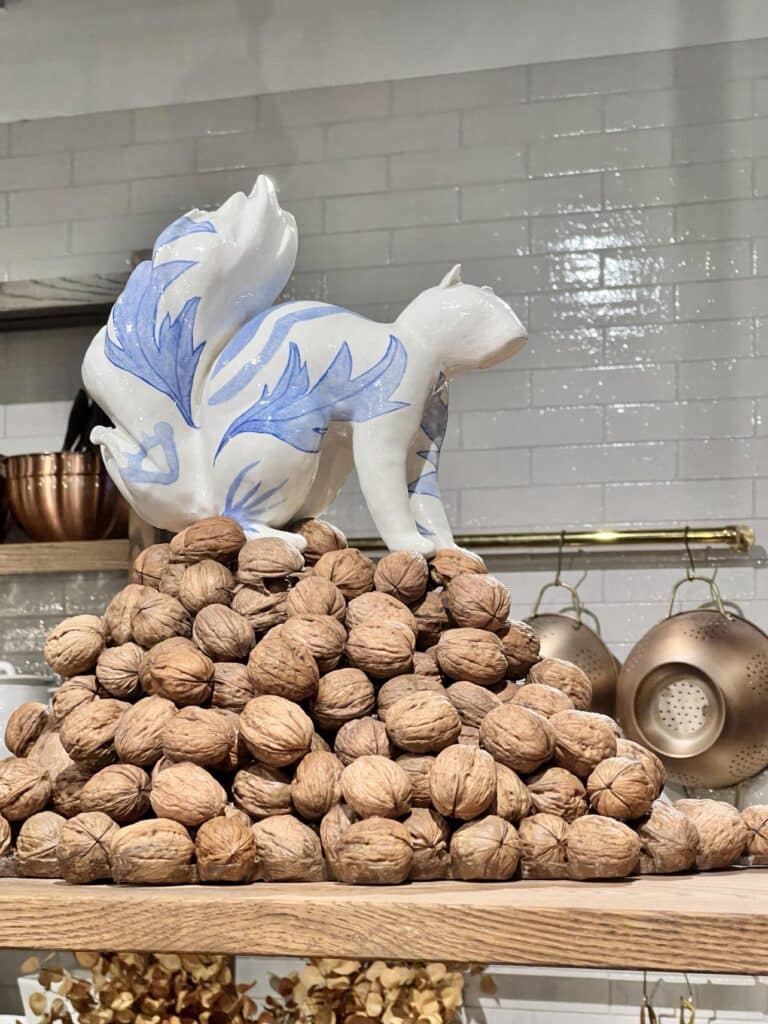 This blog contains affiliate links. This means a small commission is earned if you make a purchase by using this link. The price you pay will be the same whether you use the affiliate link or go directly to the vendor's website using a non-affiliate link.
Hi Friend!
I have lots to share with you this week!
Last week, I shared that I and joining the Fall '23 One Room Challenge and will be giving our primary bedroom a makeover. At that point, I was just beginning to decide what stays and what goes.
Today, I have something a little more concrete to share with my mood board for the room! Read on for some of the details!
One Room Challenge Mood Board Details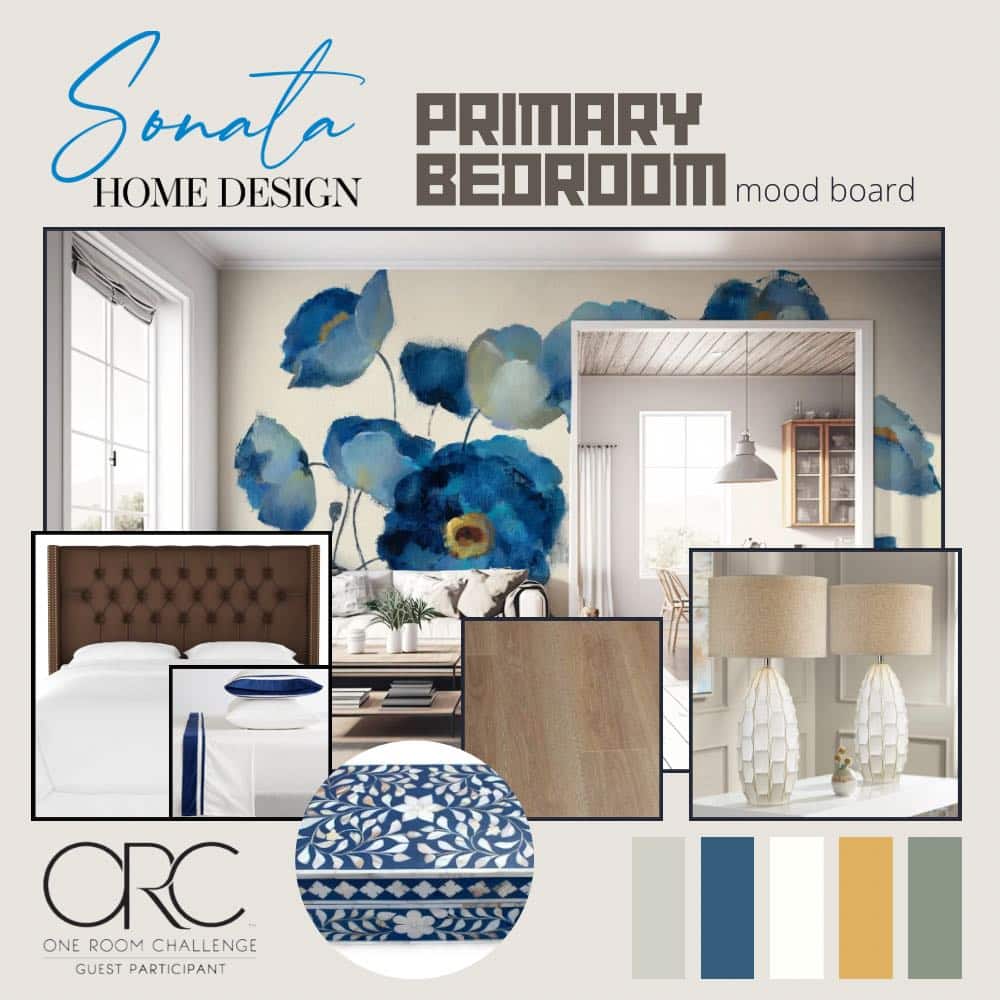 My goal is to add some bold design elements while still keeping a relaxing vibe for the space. Here are some of the details and elements.
New Malibu French Oak Luxury Vinyl Plank Flooring in "Marinas": This will replace some dark grey carpet that has had its day. I've never had a bedroom floor that was not carpeted so I'm really excited to lay this wide plank flooring and add some rugs.
Bold, Dramatic Wallpaper: I plan to wallpaper one wall behind our upholstered headboard to create a dramatic focal point for the room. I think this Wallism pattern "Aquamarine Floral on Cream" could be the ticket! It is from this pattern that I chose the colors for the room.
The color palette for the room is based on deep hues of blue and green but grounded with calm shades of cream and grey-green with just a little punch of gold.
Large-scale lamps, crisp bedding, and coordinated accents will bring everything together in the room.
This week's goal: Clear out the room and remove the carpet. The plan is to start laying the flooring next weekend!
This Week's Hustle and Bustle
The Achieve Conference
This is my second year of attending this conference in Waco, Texas and I think I loved it even more than I did last year!
My flight arrived early and I had some free time to wander…
Are you surprised that I ended up at Magnolia Home?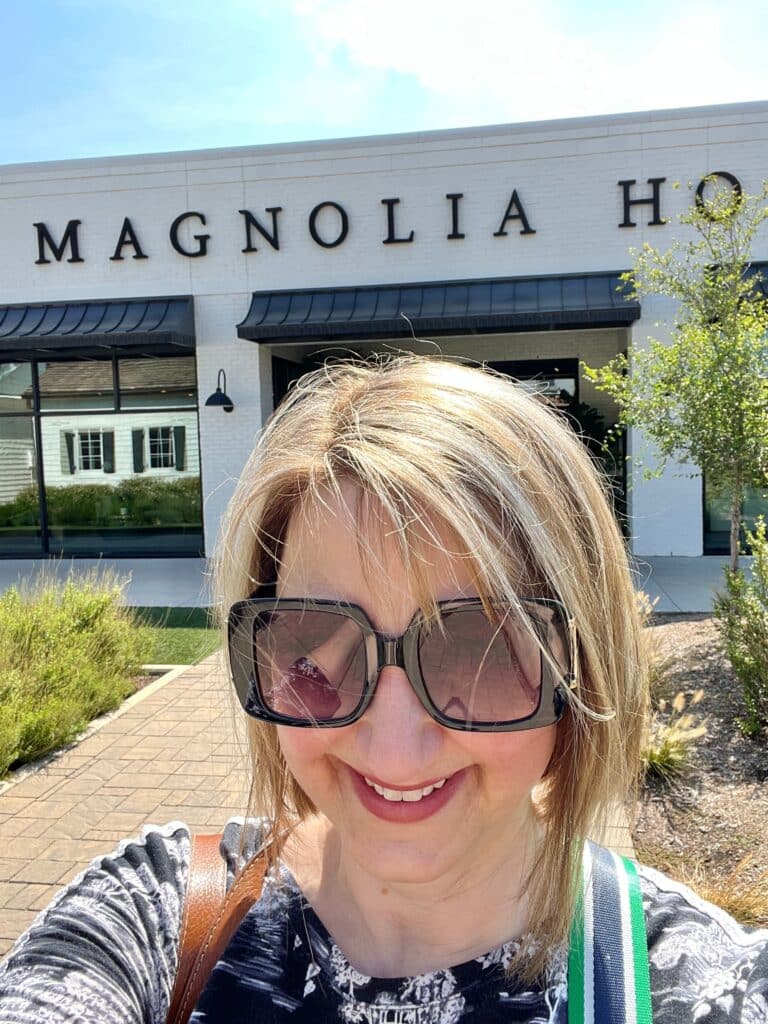 There were so many wonderful items I would have loved to purchase. But with only a carry-on suitcase and tote bag, I had very little room to pack home decor!
Instead, I enjoyed all of the fun fall displays in the store!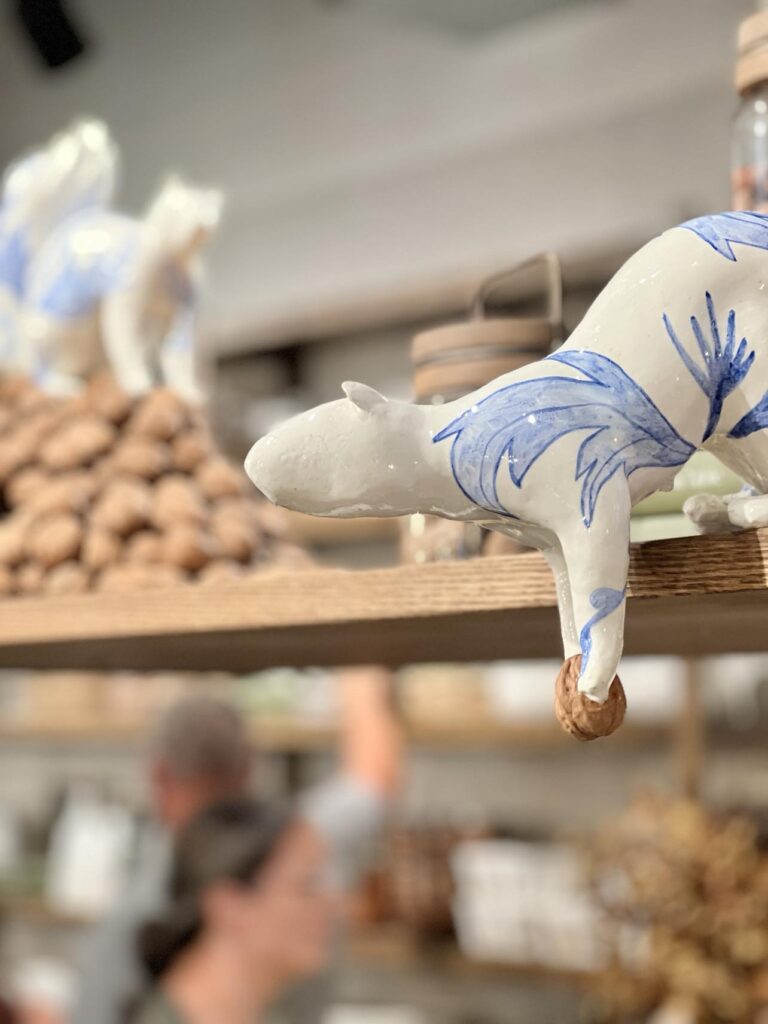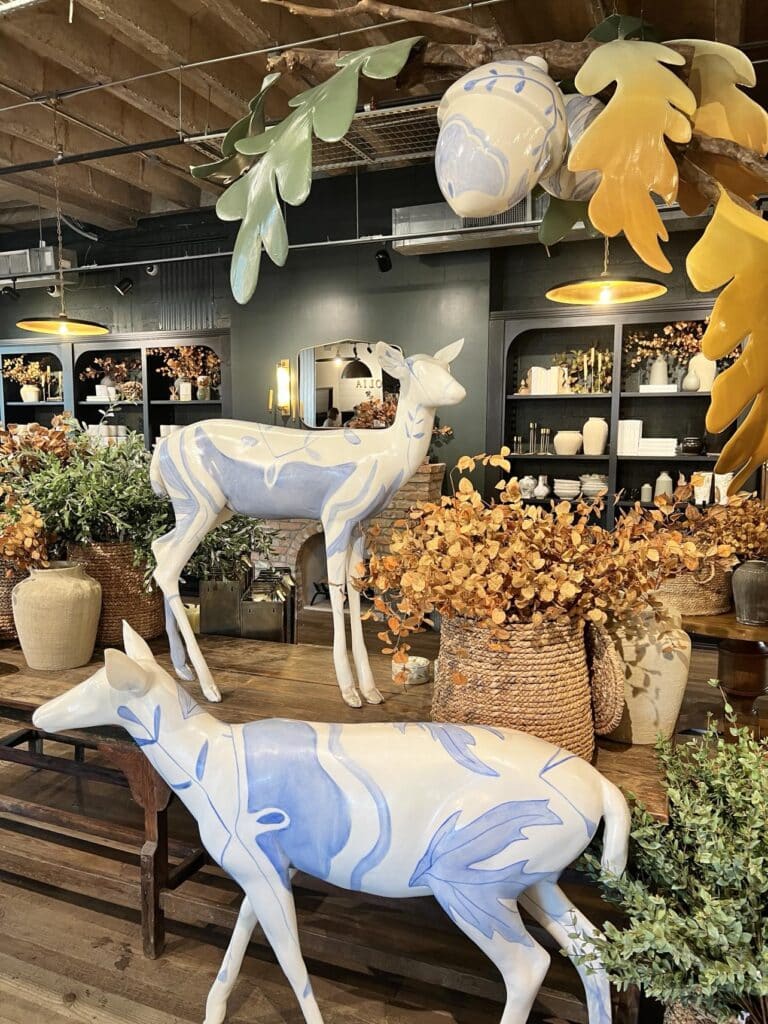 I loved this floor display of this beautiful sofa in front of a layered rattan screen and green plant display. I sense a DIY project possibly coming from this!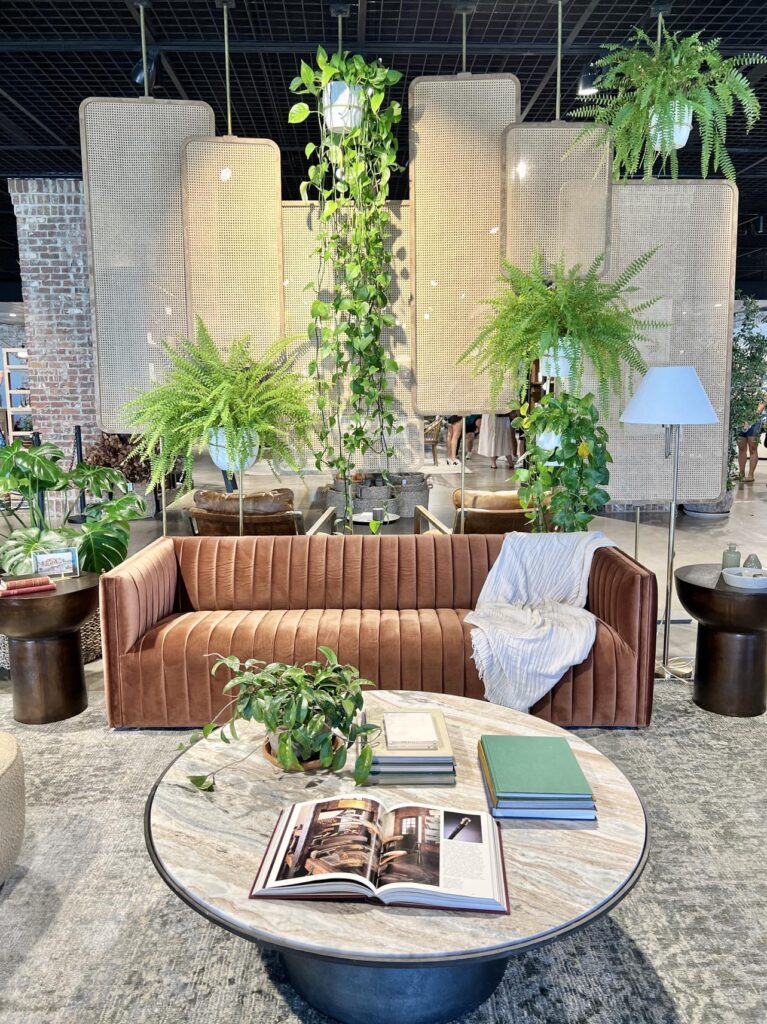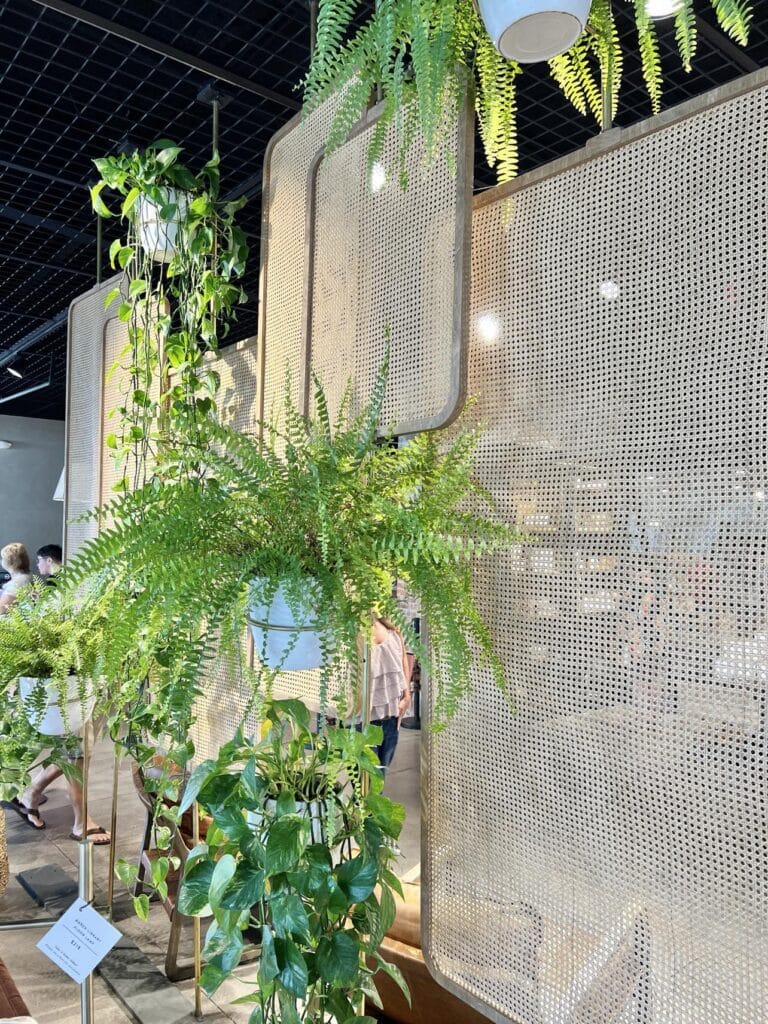 The absolute best part of the trip was spending time with my blogging friends!
We stayed together in a charming Airbnb, went to sessions, brainstormed, asked questions, came up with solutions, helped each other out, laughed a lot, and generally had a fabulous time!
We had to take advantage of a photo booth moment!
From left to right: Me (Sonata Home Design); Traci from My Simpatico Life, Susan from Hen and Horse Design, and Wendy from WM Design House.
My heartfelt thanks and love to these amazing women!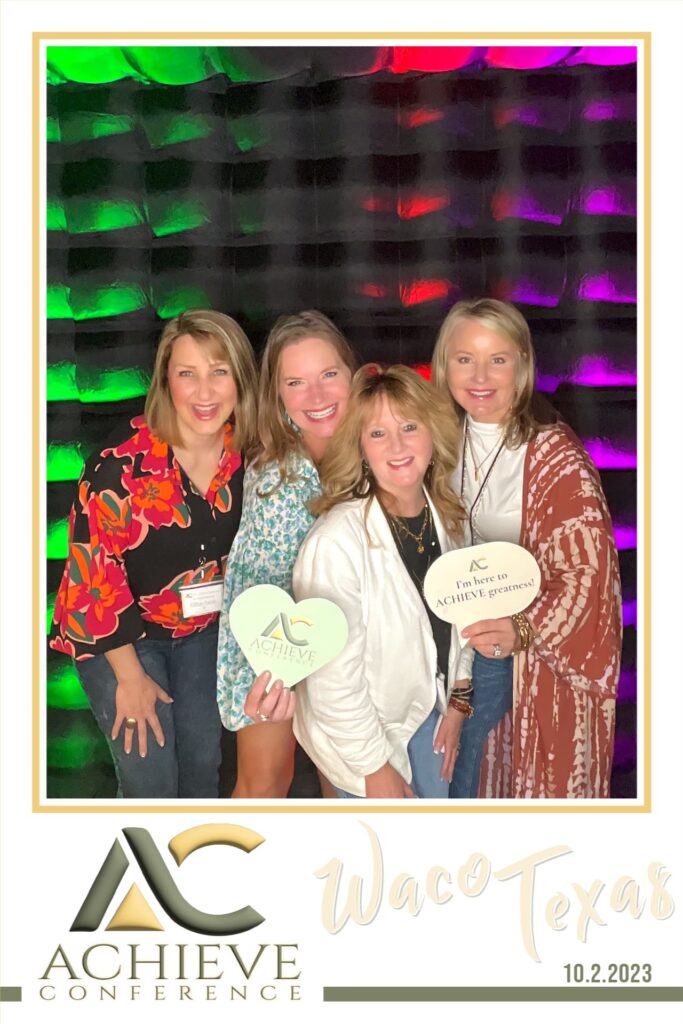 Imagine my surprise when I walked out of the photo booth and met these two amazing influencers from Lincoln, NE! Hometown peeps!
Let's face it…many people I meet at conferences have a vague idea of where Nebraska is. Now Nebraska is even more represented!
Meet my new friends, Kerry and Brenda of A Bit Unexpected DIY!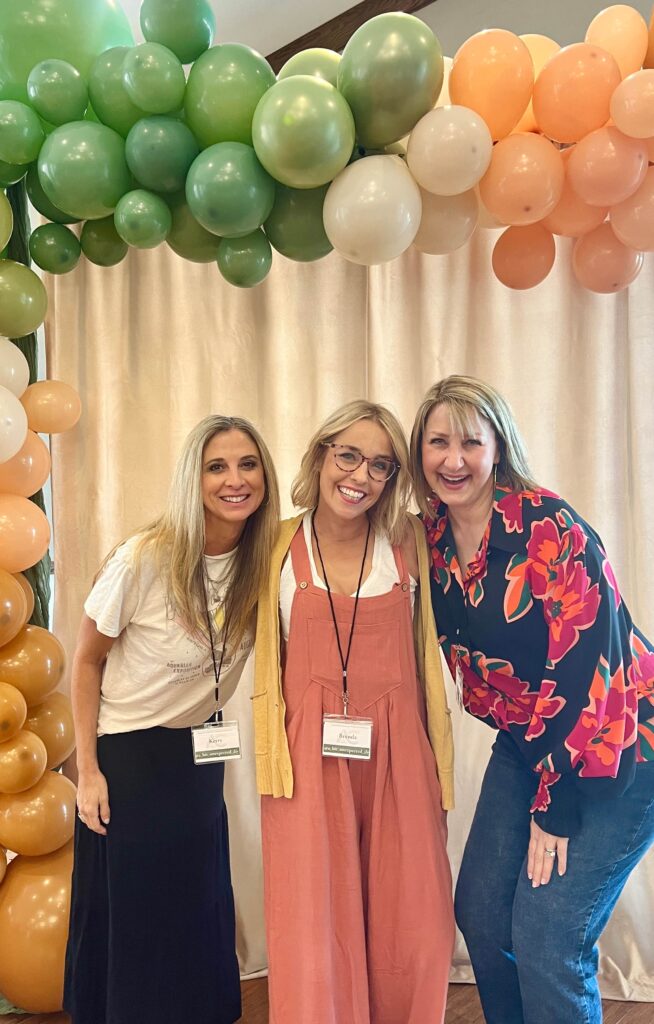 A Teacher Never Really Retires
When I retired from teaching a year ago, I conducted my last concert (Oh, what a night!) an thought that my teaching days were done.
Well…I'm back! As a sub!
I'm filling in for a few weeks in the same school and program that I had for over 30 years!
I have to admit to being just a tiny bit nervous. Just like the first day of school!
No need for nerves because the students are AMAZING and I am going to love my short stint back in the substitute teaching saddle!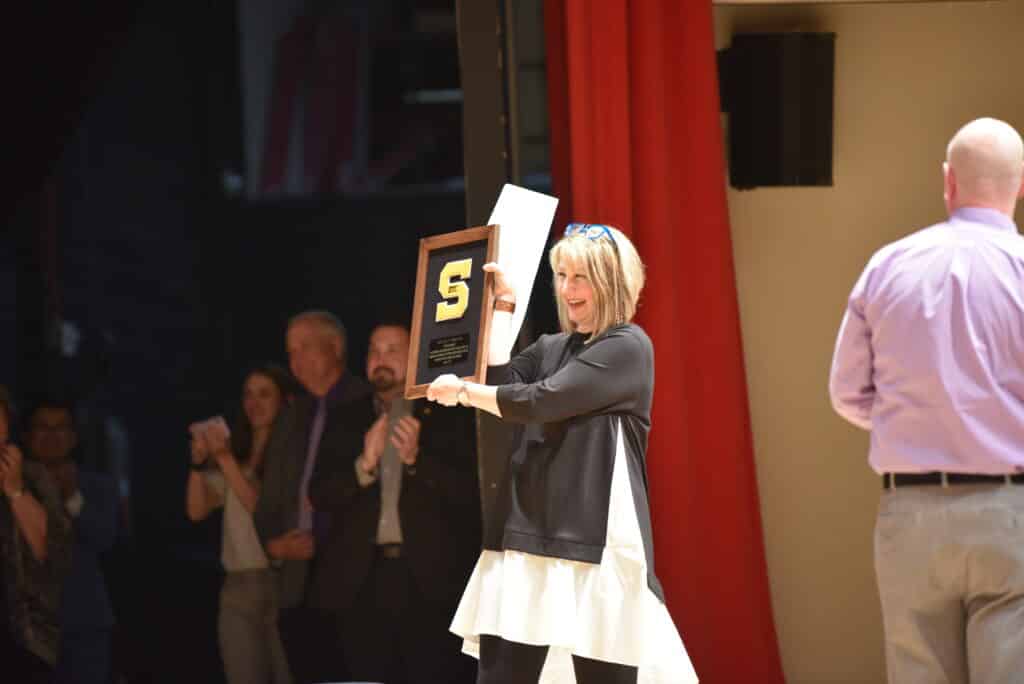 Amazon Prime Days Oct. 10-11
Prime days are here again! Be sure to check my Amazon Shop and Facebook page for some amazing finds and deals.
As always, if there is something you are looking for, just let me know and I will help you find a great deal!
Look What I Found On the Web
This beautiful DIY pinecone wreath.
How to Make Easy Copper Patina Lanterns
Wishing you a great week!
Always remember…"Home is where your story begins!" ~Annie Danielson
Cheers!

Blog Posts You Might Have Missed
How to Make an Easy DIY Pumpkin Floral Arrangement
An Easy and Colorful Thanksgiving Wheat Decor Idea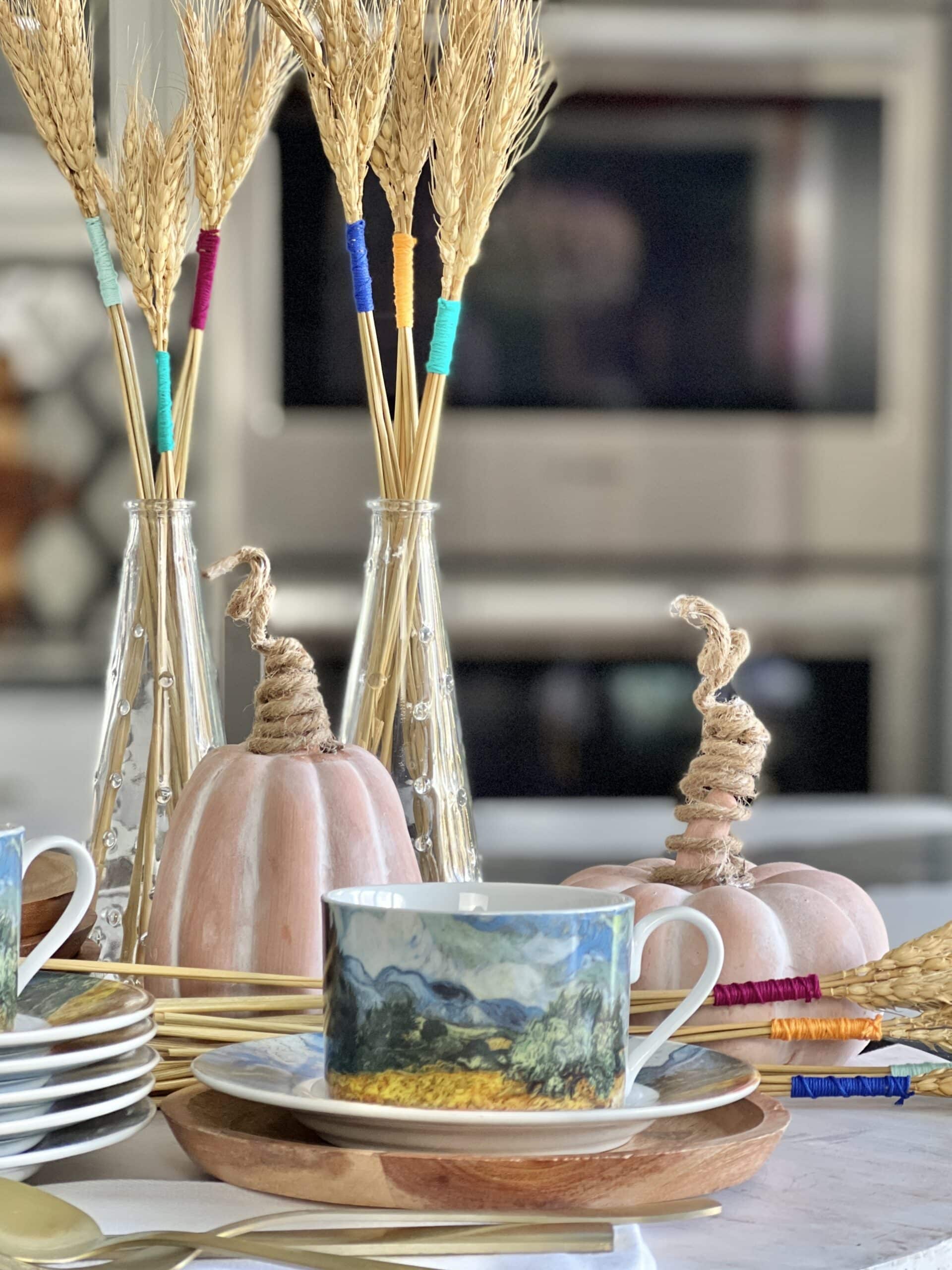 Simple Spa Bath Decorating Ideas