Sonata Script – It's Fall, Y'all! – Issue #14
Giving you a peek into the past week for me and Sonata Home Design. The week in review, my favorite finds on the web, and just a little "this and that." I always want to give you great ideas, inspiration, creative motivation, light bulb moments, and a hearty "You can do it!"
I know I am not alone in my passion for home decorating, crafting, and nesting. So, please join me each week for this creative Saturday jolt!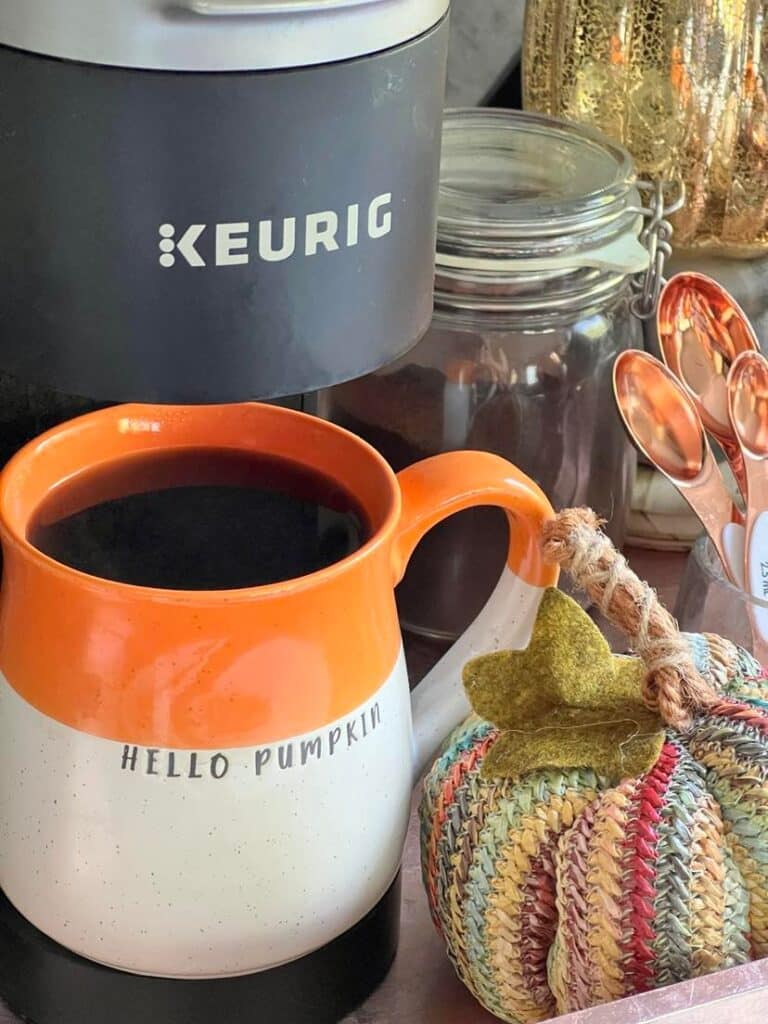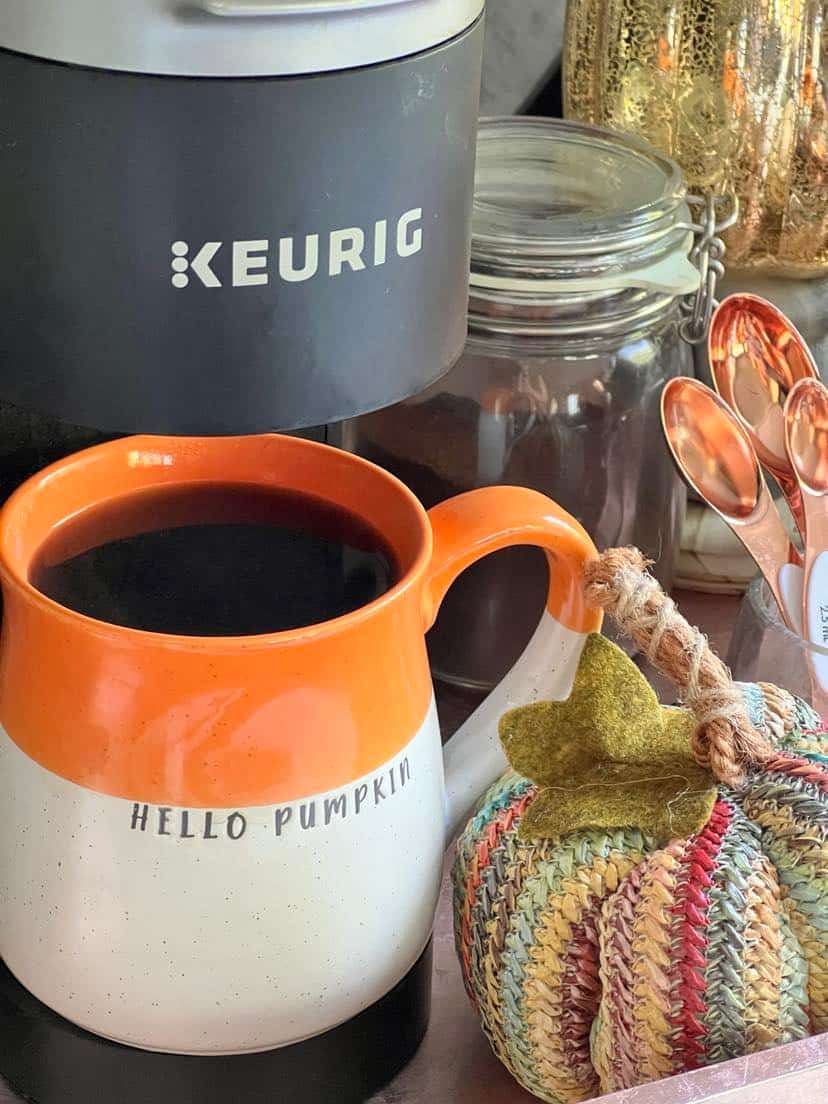 This blog contains affiliate links. This means a small commission is earned if you make a purchase by using this link. The price you pay will be the same whether you use the affiliate link or go directly to the vendor's website using a non-affiliate link.
Happy Fall!
Every year I say that this is my favorite season.
Of course, I do the same with spring and winter on the day of the first snowfall!
My Fall Morning Guilty Pleasure
With the beautiful fall mornings we having, I find that I have fallen into a lovely new morning routine.
Let me preface by thanking Scooters Coffee for offering FREE brew coffee throughout the month of September!
To get my September mornings started, Bentley and I hop in the car and make a quick trip to Scooters to get a delicious large dark roast coffee. Yum!
Once we are home, I flip on the string cafe lights on the patio and light a citronella candle. (Morning bugs love to bite me!)
Bentley and I spend the next hour or so on the patio as I listen to the news, read my email, work on my Pinterest boards, write blog posts…and breathe in the glorious morning air!
All with Bentley by my side. Fall mornings are the BEST!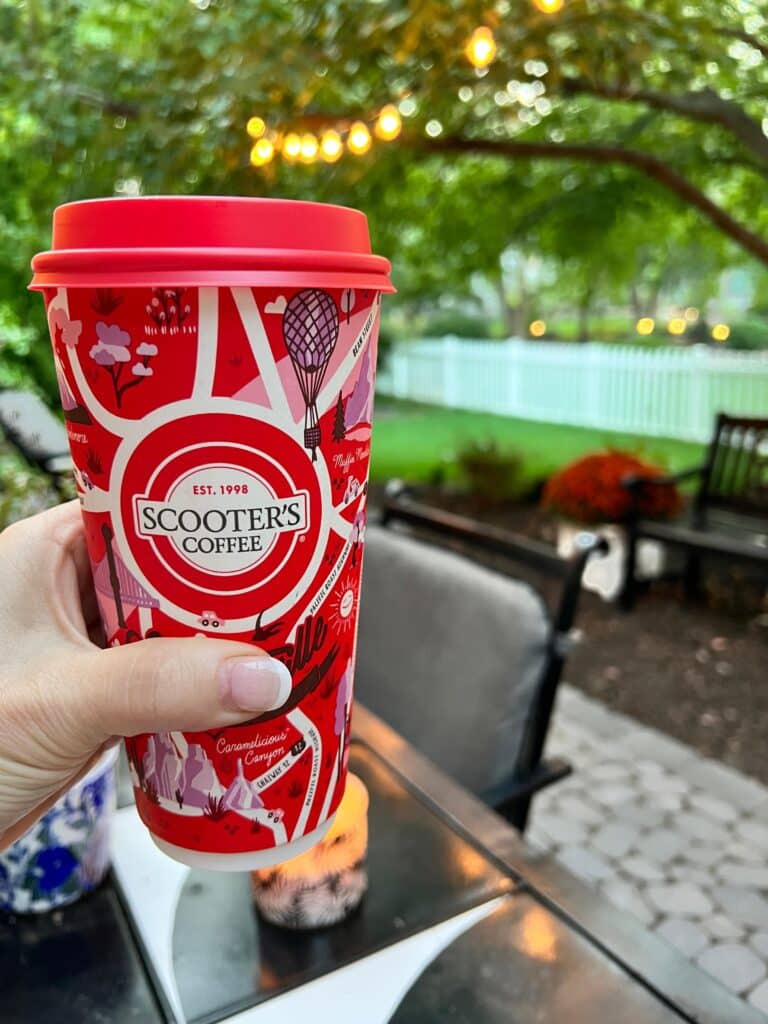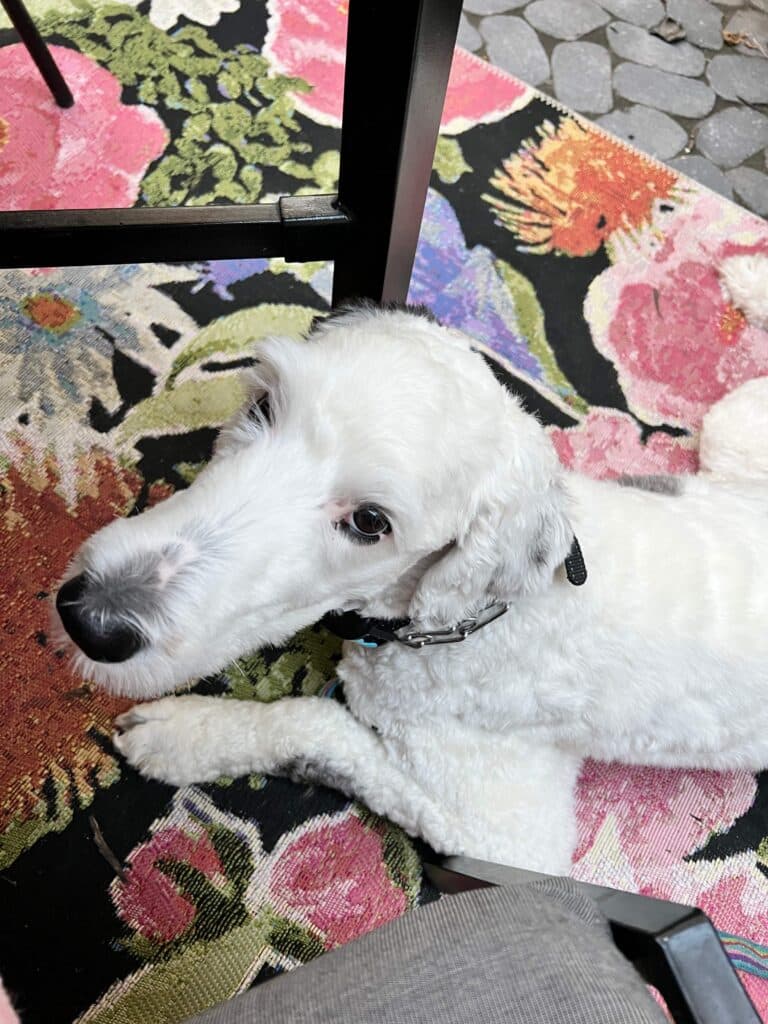 Movie Time
Believe it or not, my husband and I went to the movie theatre for the first together in several YEARS!
I think we had stopped going during the pandemic and this habit just stuck.
We loved seeing the Barbie movie and splurging on a big bucket of popcorn…both of us wearing shades of pink!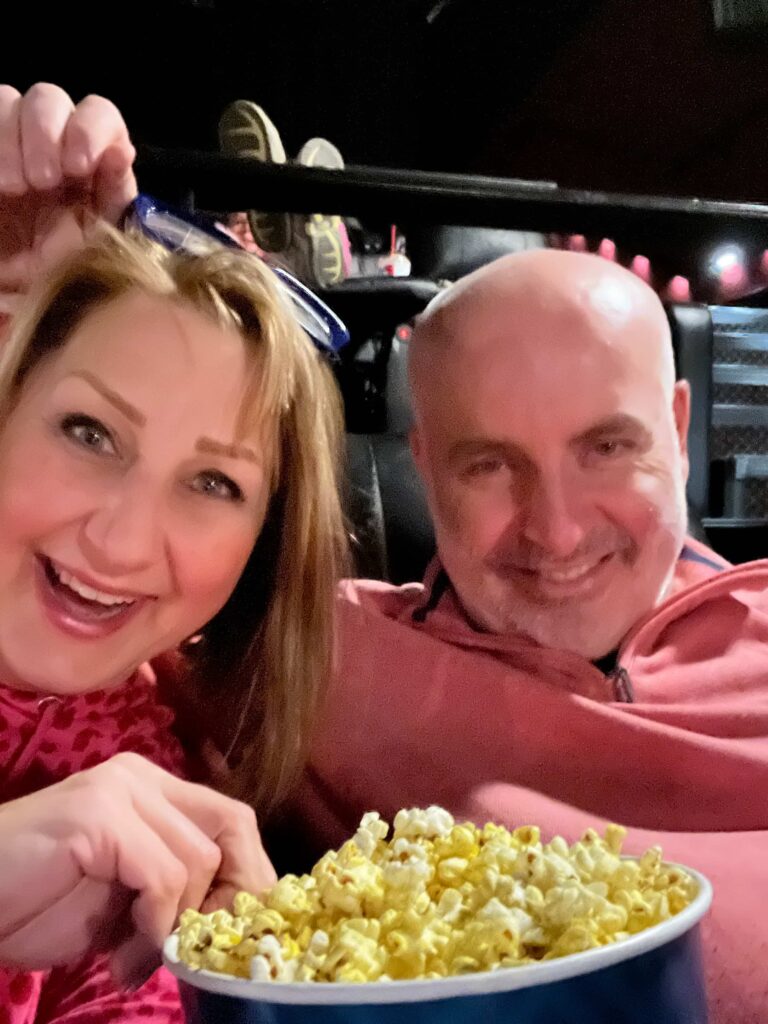 Decorating for Fall
Fall color is exploding inside the house!
I love to place something "impactful" in the front entry.
This fall arrangement with faux pomegranate stems does the trick!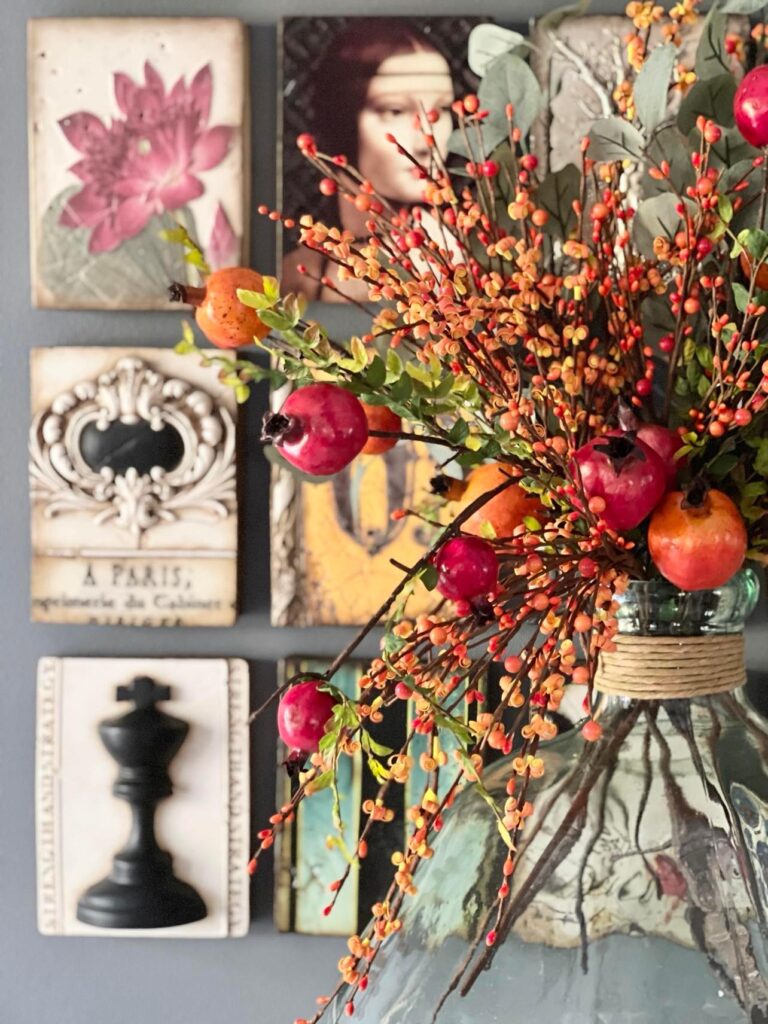 I never tire of fall mums!
They bring such beautiful colors to the party!
I have learned over the years that they last a lot longer if I don't put them in direct sun.
This gorgeous beauty loves the dappled sun she gets and she sits beside a patio bench.
By the way…as of this publish date, this Amalfi bench is 25% off!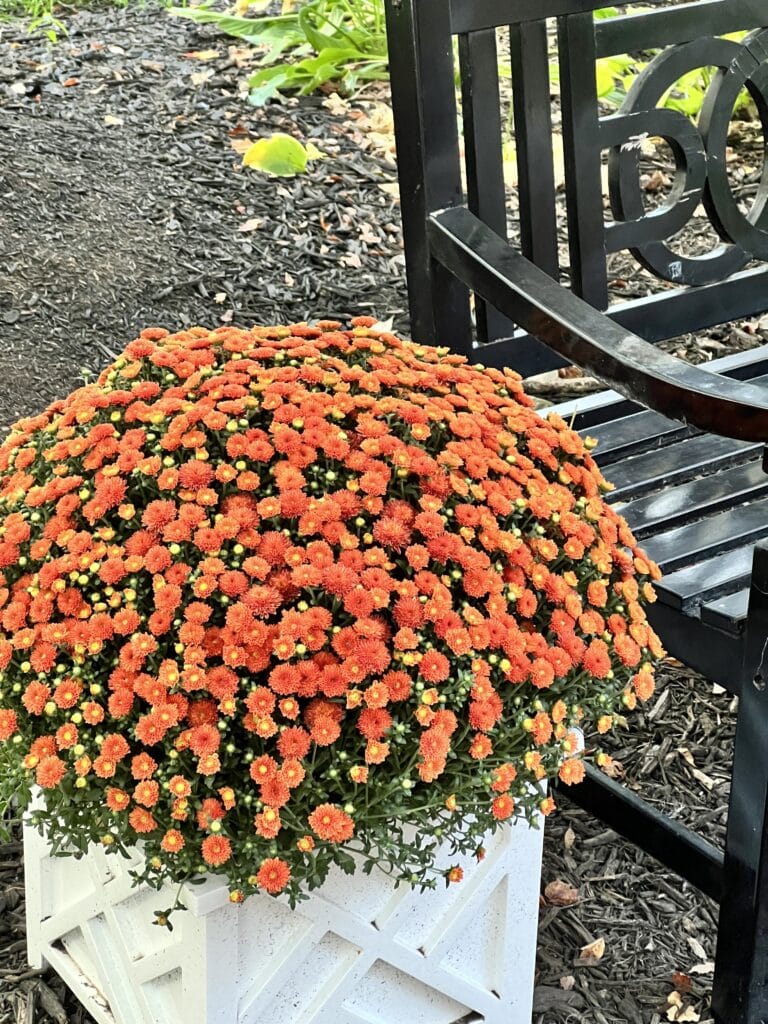 New Ways to Shop with Sonata Home Design
I love it when I hear from you, my friend!
"What would you recommend…?"
"Where can I find this?"
"You are like my personal shopper!"
I love helping you find those things that bring you JOY in your home and your life.
And there are now two new ways that you can shop with me!
Sonata Home Design Amazon Shop!!!

Whoo Hoo! I now have an Amazon Shop with all of my Sonata Home Design favorites!
In this Amazon Shop, you will find my folders full of home decor, DIY supplies, fashion, organizational tools, and lots of other items that I love and recommend. Just click on the item in the folder you want and add it to your cart!
Bookmark the page and keep checking back…I am adding to the folders every day!
If there is ever anything on Amazon that you would like me to research and recommend, please let me know!
Click HERE to start shopping my Amazon Shop!
Be sure to "Follow" my Amazon Shop by clicking the "heart" on the page so you can always see what is new!
You Can Also Shop Directly From My Blog Posts!
There is also a new way that you can shop Amazon in my individual posts!
In each of my blog posts, you will see a grid of Amazon items that are directly or indirectly related to the post. You can safely shop directly from my blog!
Here is an example…
The items shown below are some of My Kitchen Favorites. You can click on items you like to look at and, if you want to buy, a cart will be created for you right here in my post. No toggling back and forth between the Amazon site and the Sonata Home Design site!
Go ahead…click on one of the items and see how easy and convenient it is!
Thank you for Your Support!
You support me in so many ways!
Your comments, shares, opinions, inspiration, and generosity mean the world to me.
And, your support of my business by using affiliate links is also so appreciated!
Remember…these are affiliate links do earn me a small commission that helps me run my website and my business. However, The price you pay is the same whether you use this link or not.
I truly appreciate your support for my business by using these links. Thank you!
Blog Posts You Might Have Missed
Creative Kitchen Fall Decor to Spice Up Your Space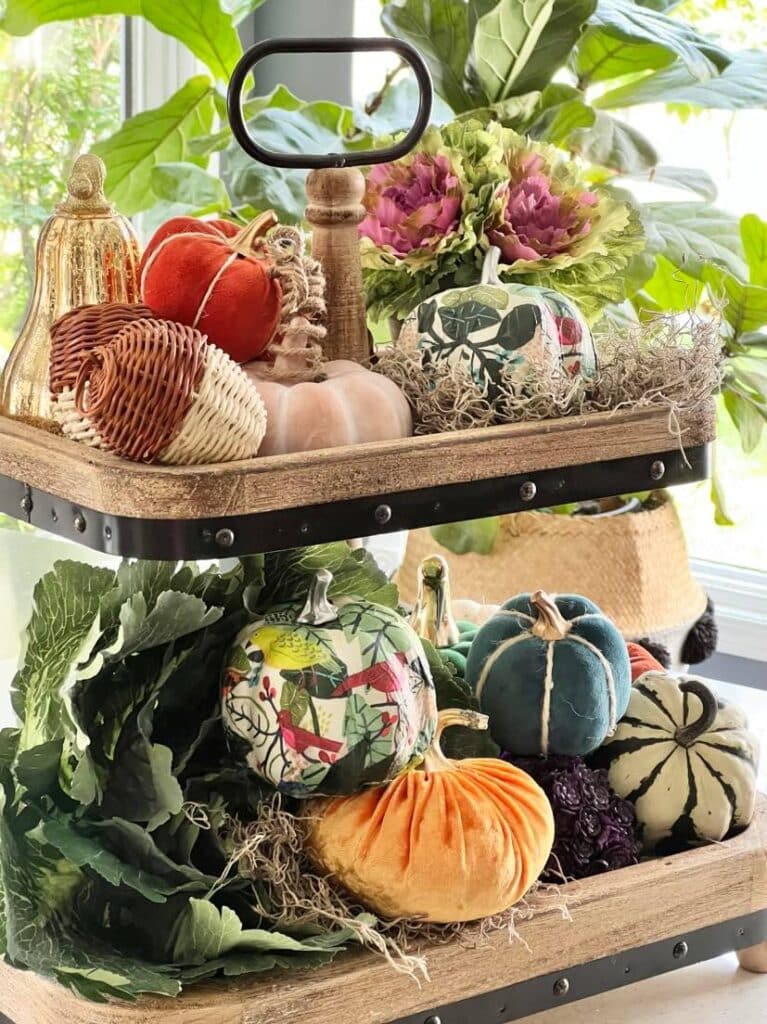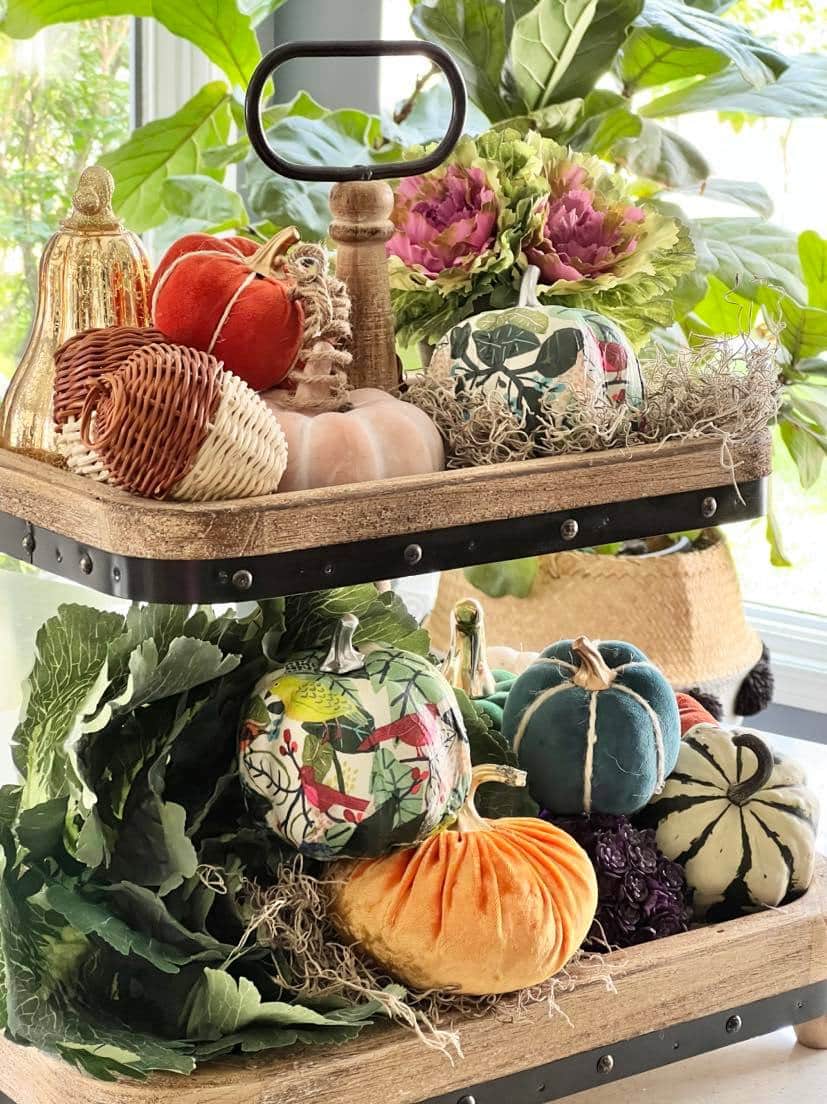 My Top Ten Favorite Fall Wreaths
Look What I Found On the Web
Brooke from the blog Farmhouse 1820 shared Tips for How to Plant a Beautiful Fall Container. I'm in love with her vintage cooler!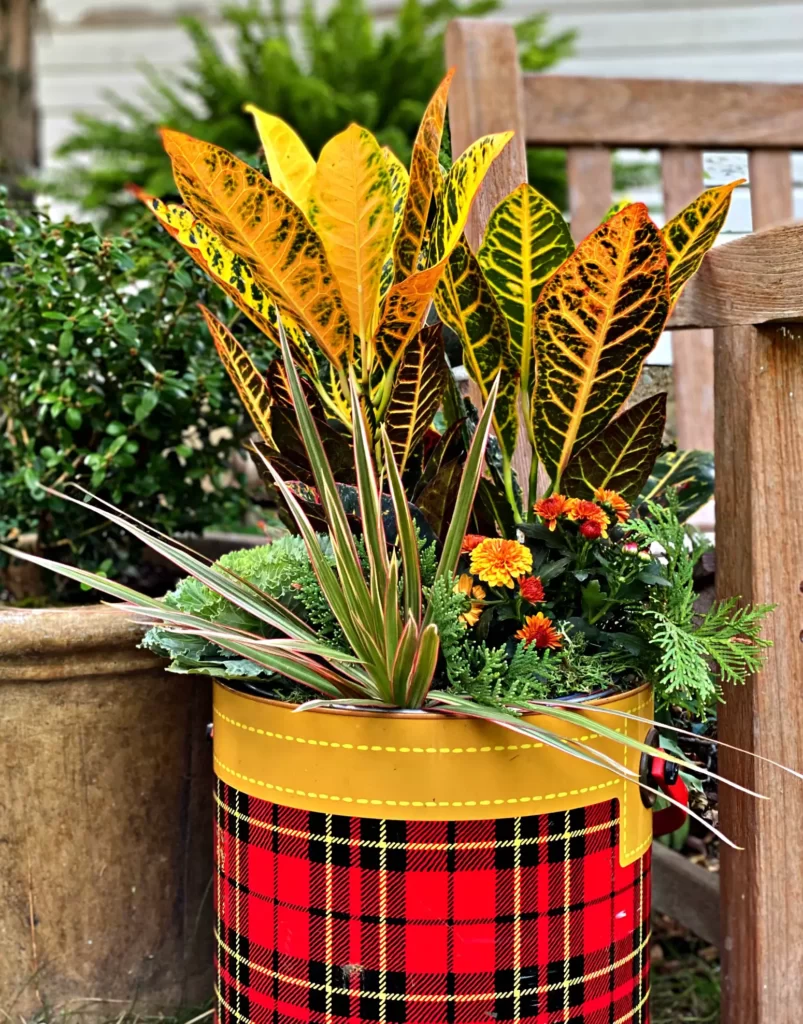 I wish my daughters were turning 15 again…I would head over to Perfecting Places and use all of Kim's Teen Girl Birthday Party Ideas!
This post from Midwest Living and Style caught my eye because Jen styles a vintage typewriter in her post on How to Create a Rustic and Welcoming Entryway for Fall.
My grandfather had a similar typewriter and my sister and I take turns decorating with it!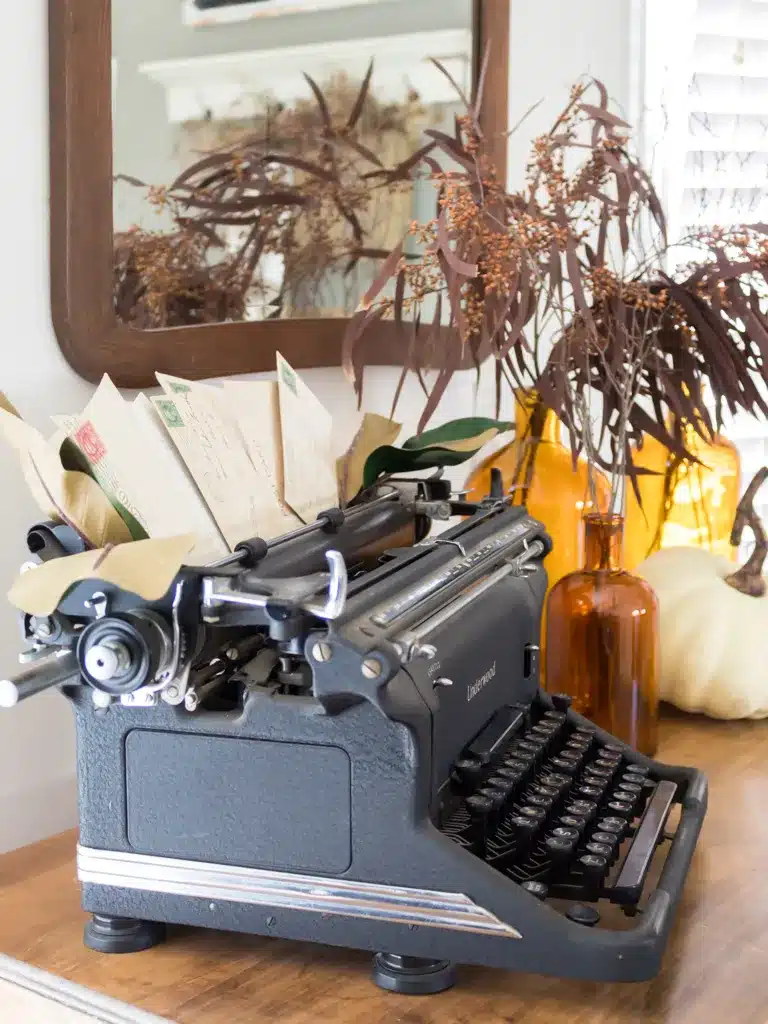 This Cozy Fall Bedroom was beautifully decorated by Kelly at The Tattered Pew! Anyone would love to stay in this room!
Create a beautiful fall wreath with foraged materials with WM Design House.
I love this Spicy Mac and Cheese recipe from Erin at Erin Evolving.
Saute your way to Ravioli Perfection with Susan at Hen and Horse Design.
Be sure to check out this amazing book, 10 minute Decorating Ideas by KariAnne Wood at Thistlewood Farms!
Wishing you a great week!
Always remember…
"Home is where your story begins!" ~Annie Danielson
Cheers!

A Few More Favorites