Sonata Script – Issue #10
Giving you a peek into the past week for me and Sonata Home Design. The week in review, my favorite finds on the web, and just a little "this and that." I always want to give you great ideas, inspiration, creative motivation, light bulb moments, and a hearty "You can do it!"
I know I am not alone in my passion for home decorating, crafting, and nesting. So, please join me each week for this creative Saturday jolt!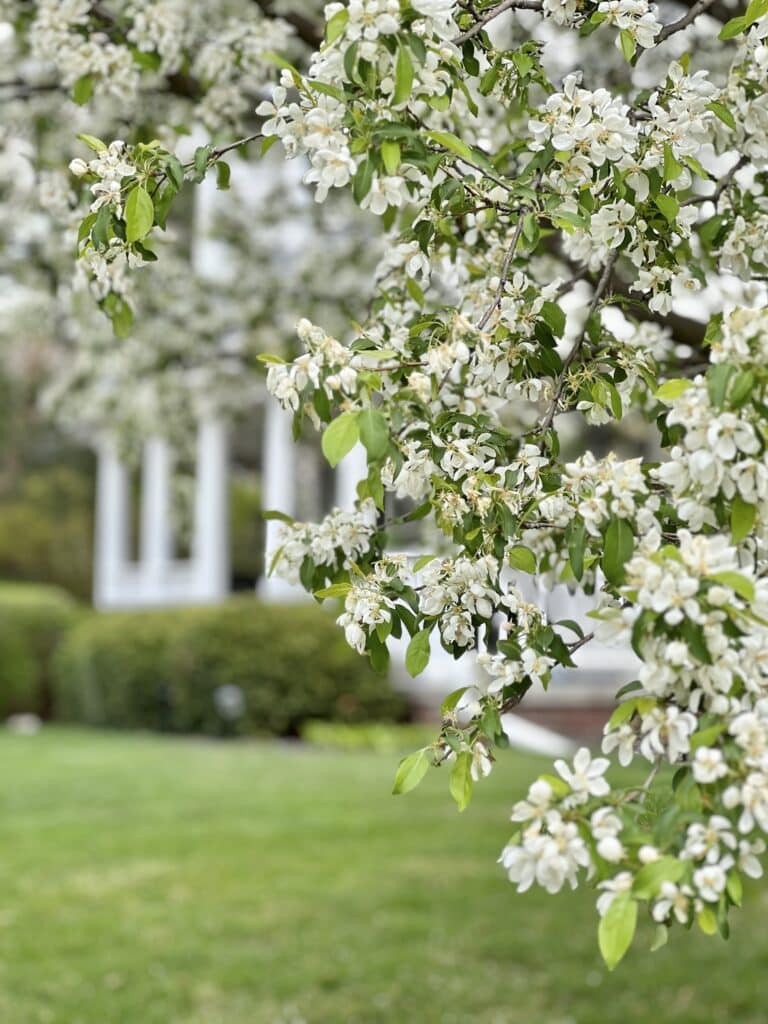 Is it green in your neighborhood?
We have finally gotten some rain and the world is turning technicolor green!
Our front yard tree was bursting with snowy white blooms for days…and then the wind picked up and scattered them all over our lawn.
This happens every year so I have learned to really appreciate those "blooming days!"
This Week's Hustle and Bustle
It's been a great week!
In preparation for our new patio, we dug up close to 40 perennial plants and "re-homed" them.
Some got a new spot on our property but the bulk of them were coneflowers that we gave to one of our daughters for her home. She has already planted them all!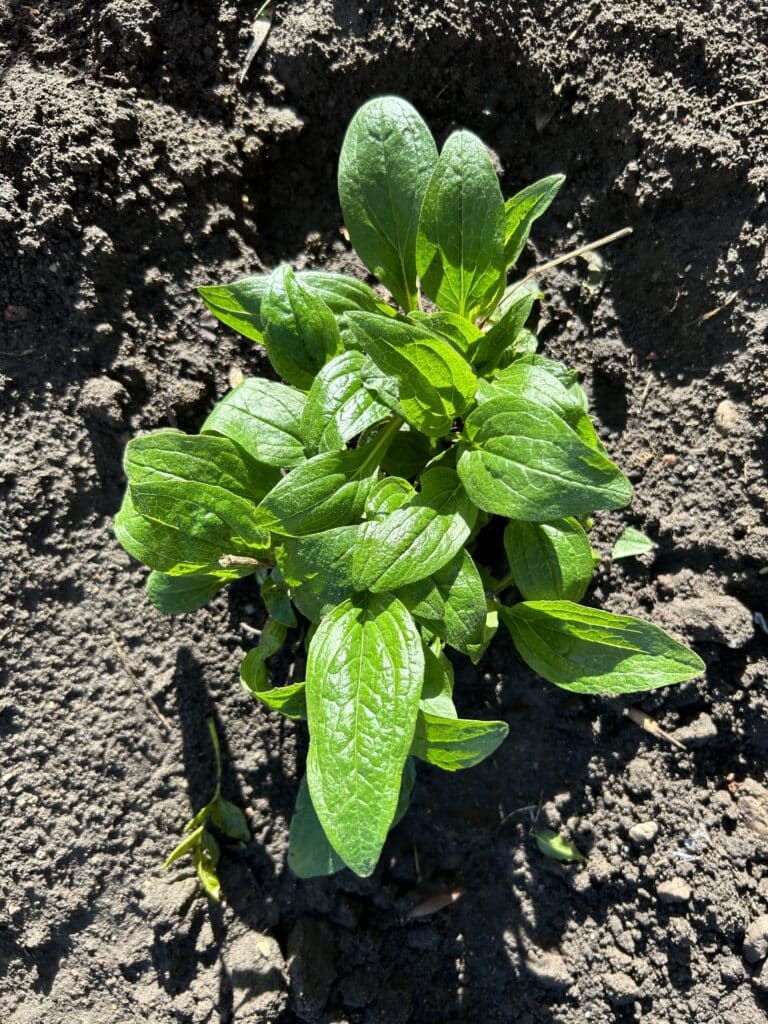 I judged a district music content and heard some amazing singing from high school students. With non-stop writing on my adjudication forms, I needed a quick fix for a wobbly table. I found the perfect solution!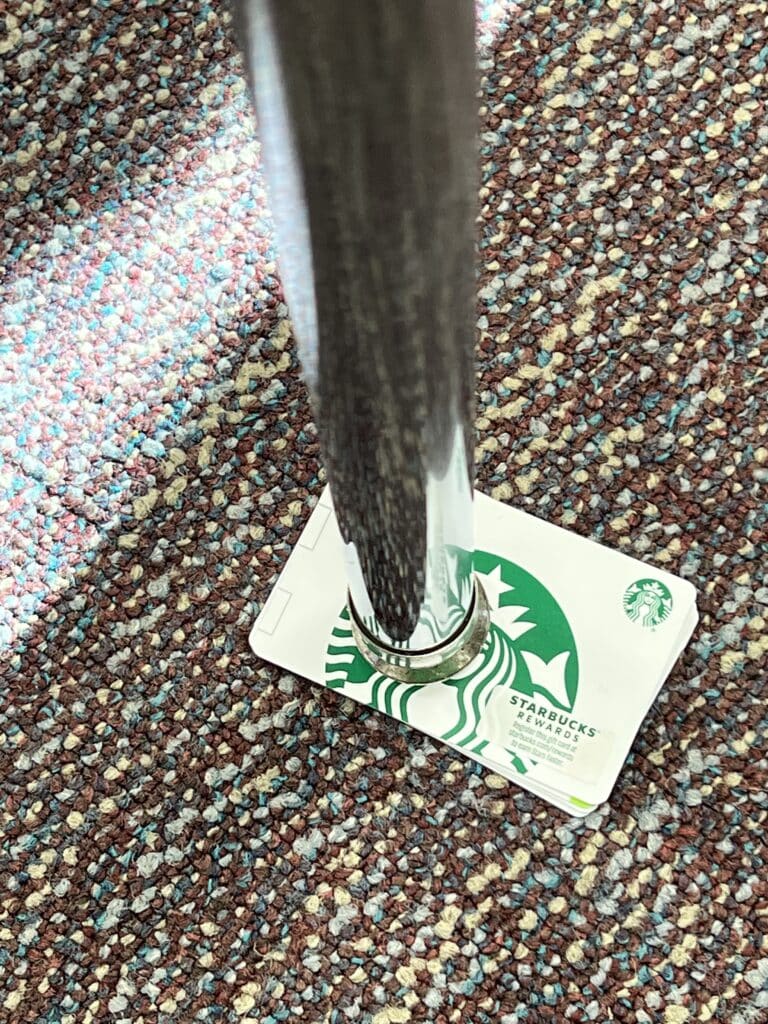 And this weekend I attended "Junkstock" with one daughter and watched the other daughter perform in an opera via live stream!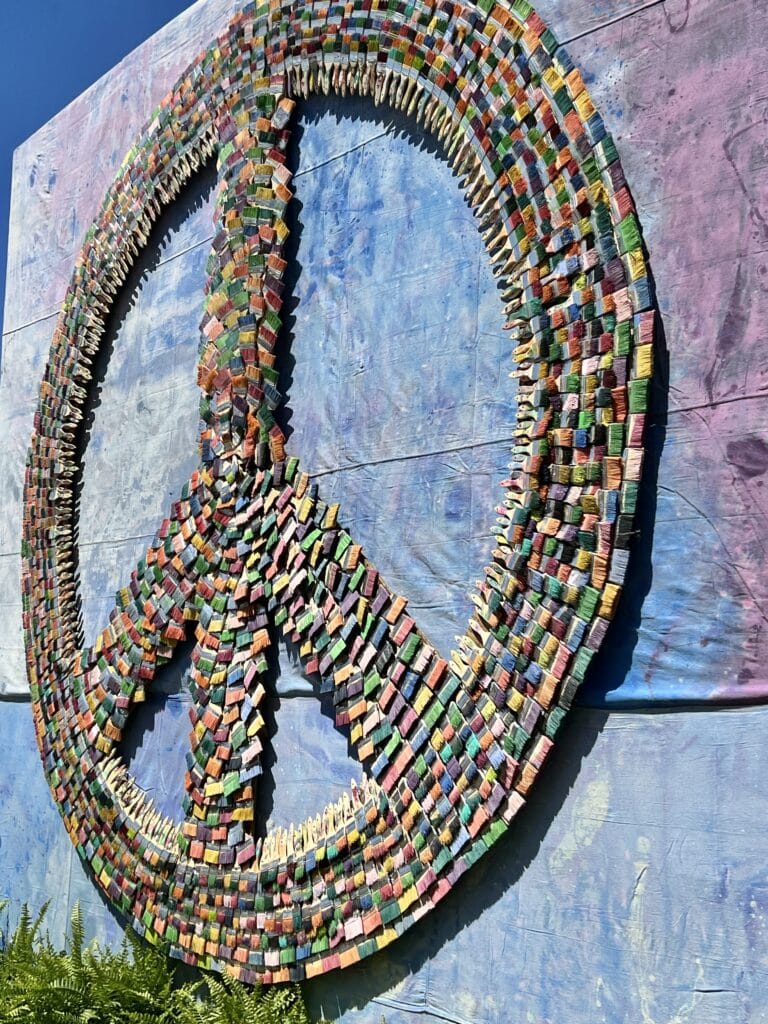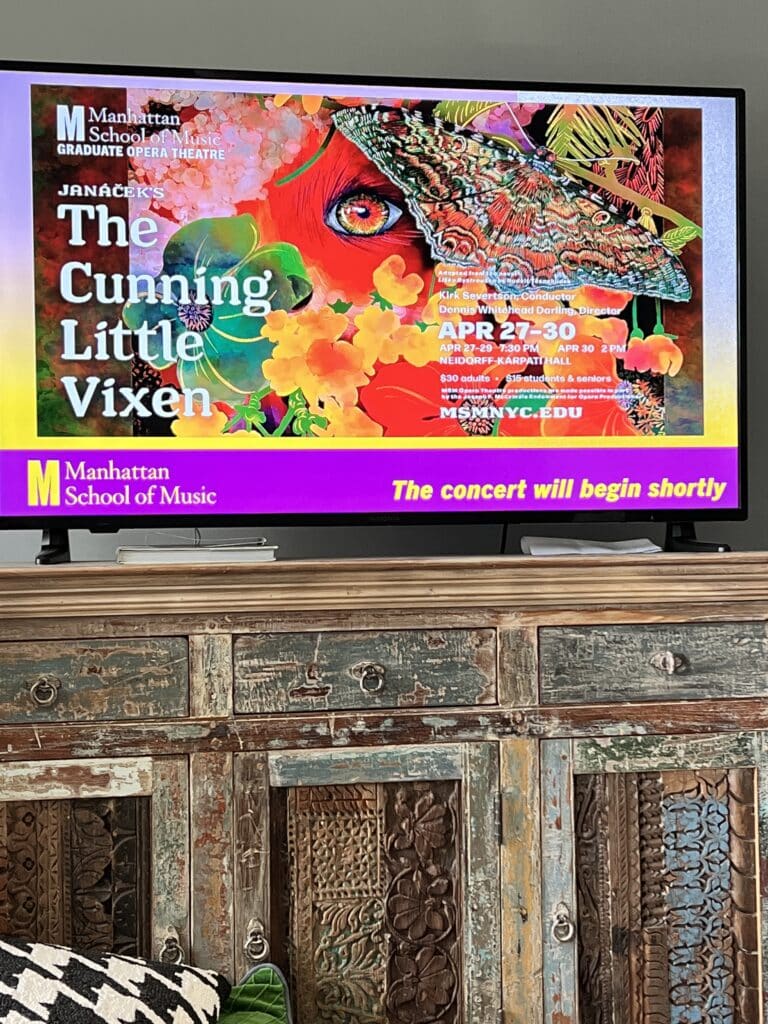 One Room Challenge Update
I wish I had more interesting photos of our half bath project to share this week. But, rest assured that things will start hopping soon.
It all revolves around the sink…that has not arrived yet!
It is supposed to arrive this week. And, if it works in the space (and with our plumbing), all the other half-bath details get the green light.
The current sink is in great shape but we are needing more surface space for this tiny room.
In the meantime, we are removing anything attached to the walls and spackling over holes.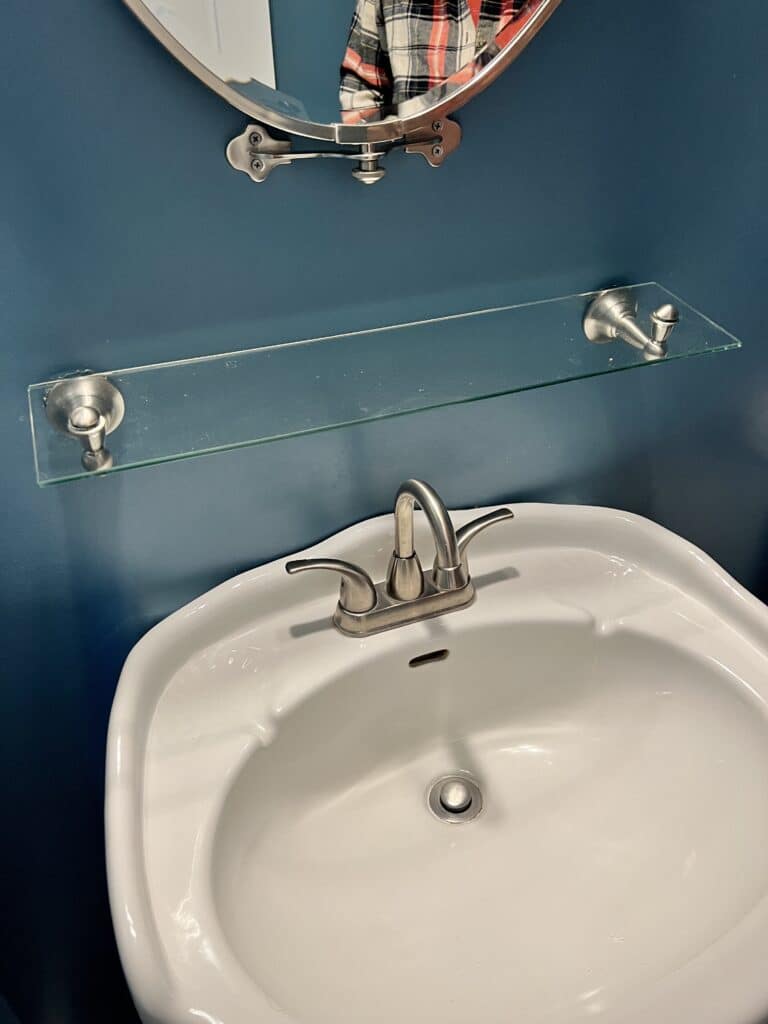 When this glass shelf was installed years ago, the intent was twofold:
Fill in the wall space because of the short mirror
Provide additional surface space since the vanity has no level areas.
Sadly, the glass shelf was starting to pull from the wall and has, literally, been hanging by a "thread."
We took it down and I will list it on Facebook Marketplace….a few dollars back to help pay for the new sink!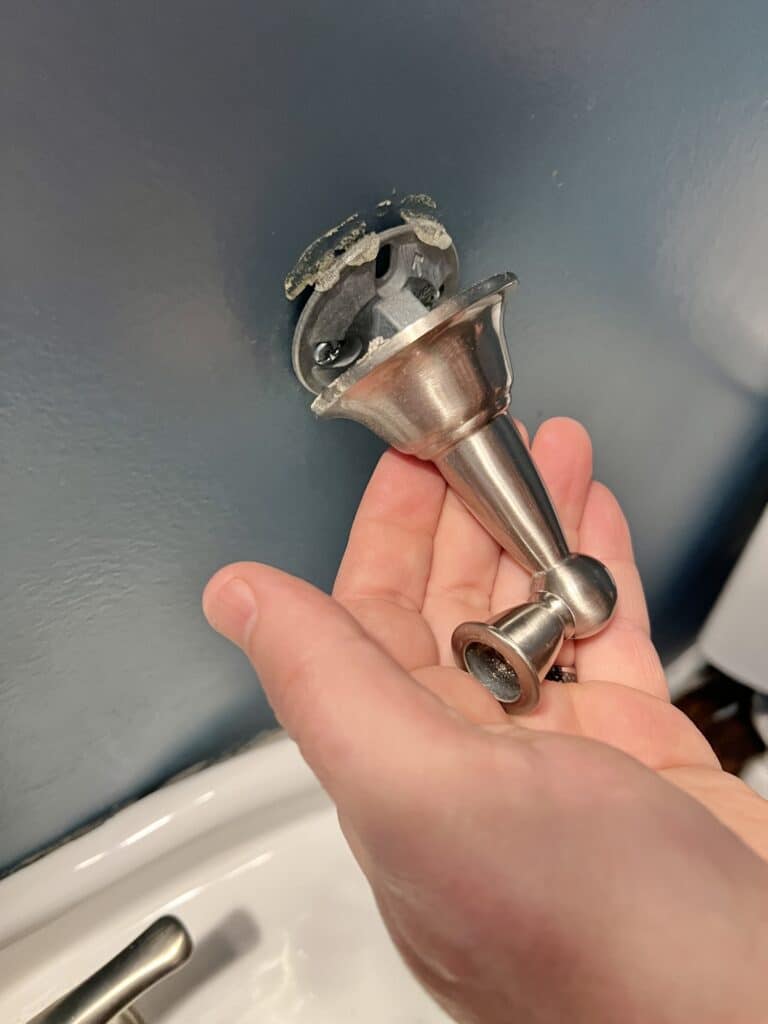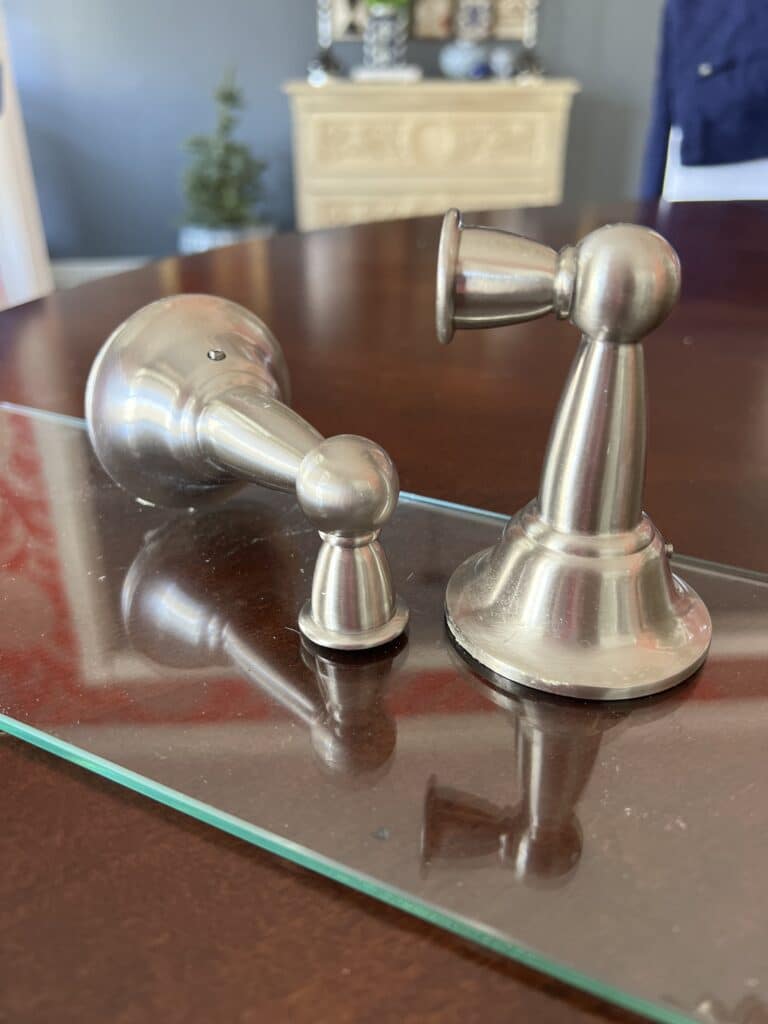 Patio Project Update
Finally, the patio project is underway!
So far, two days of concrete removal and ground leveling.
There is a huge pile of pavers sitting in front of our house but the rain brought all work to a halt for the weekend.
Hopefully, the new patio will be in by next Tuesday or Wednesday!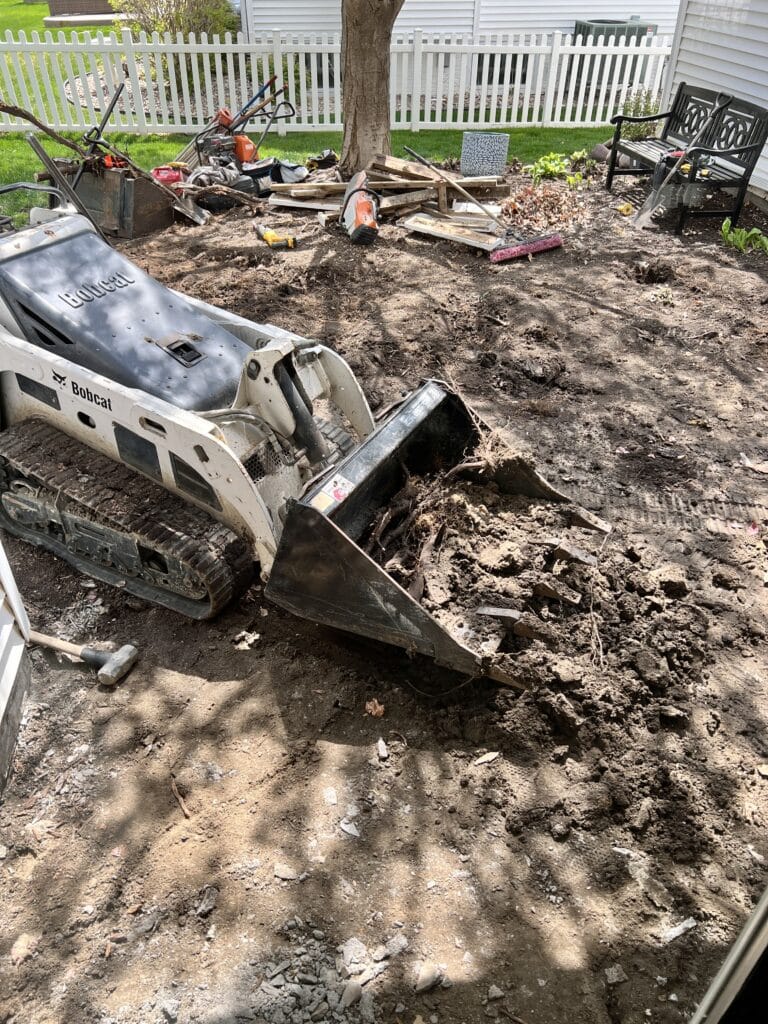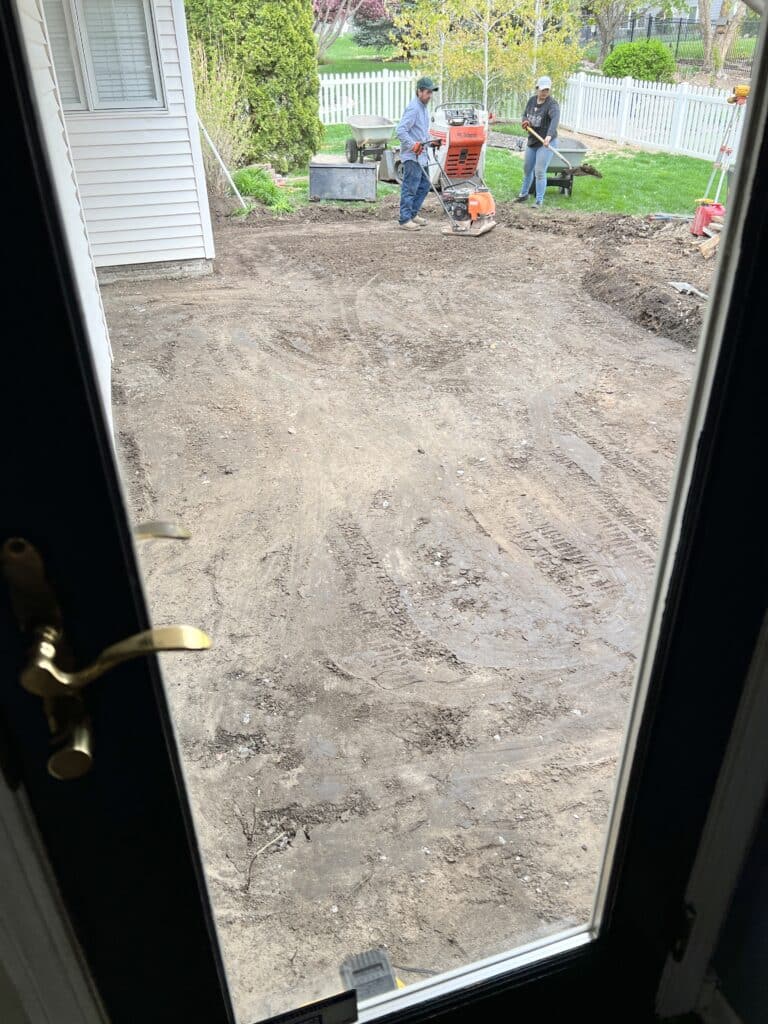 Sir Bentley
Bentley doesn't know what to do with all of the work happening in the backyard.
This was the sight as I drove off to run some errands.
Can you see him?
Instead of "Where's Waldo?", it's "Where's Bentley?"
Poor boy! He will get his backyard returned to him soon!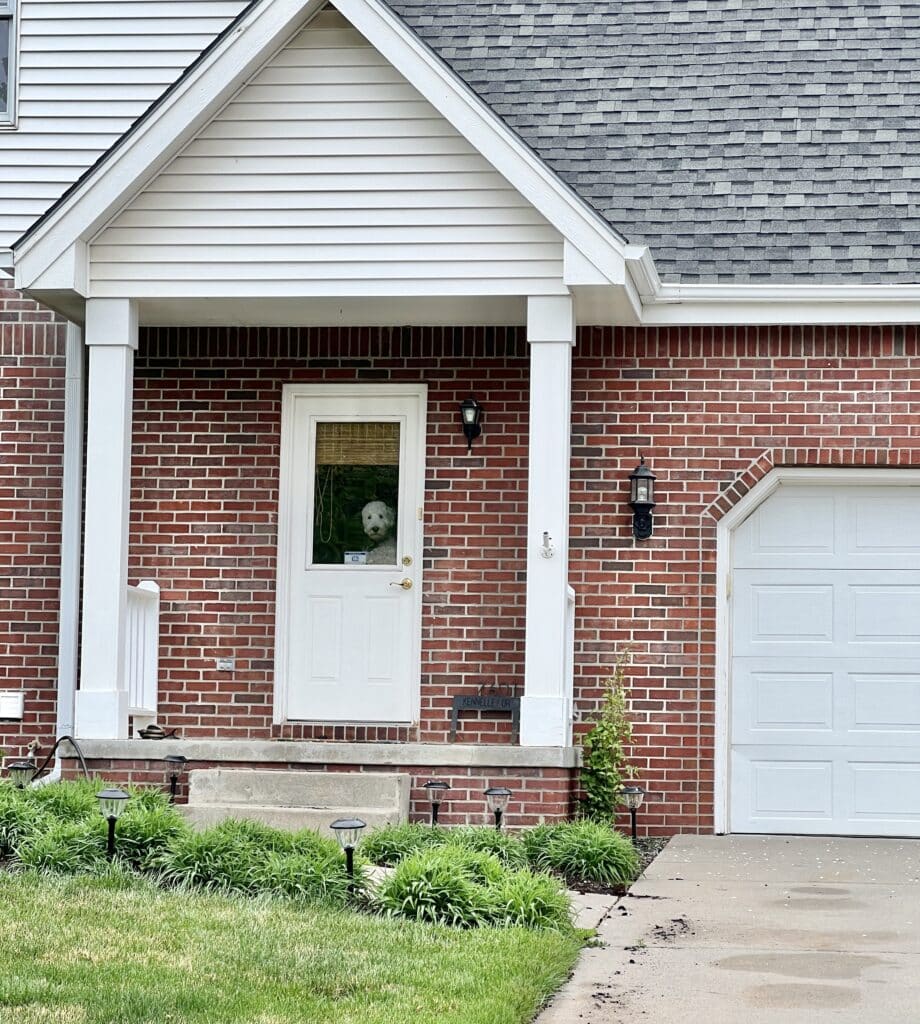 Blog Posts You Might Have Missed
A Stylish and Unique Front Door Entrance Decor Idea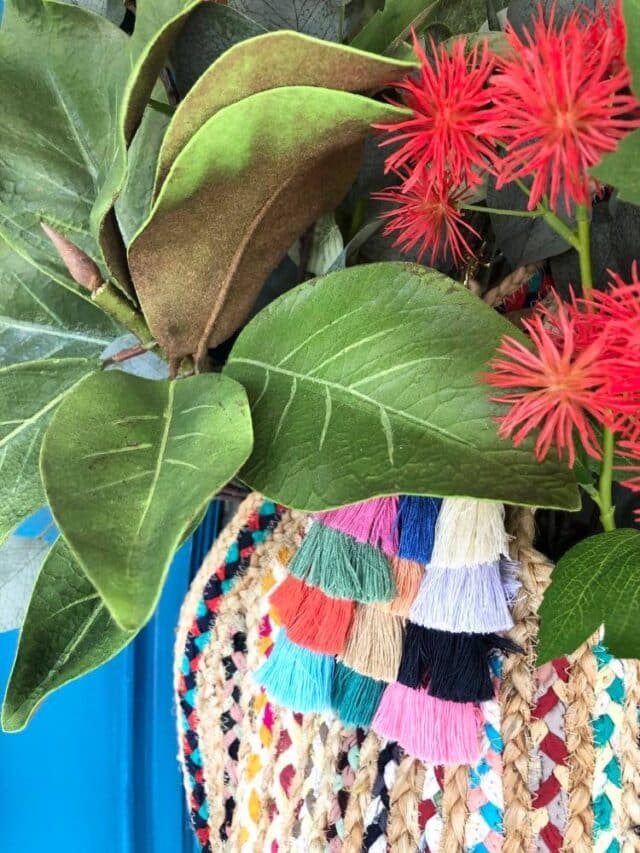 What to Put in Decorative Glass Jars in the Kitchen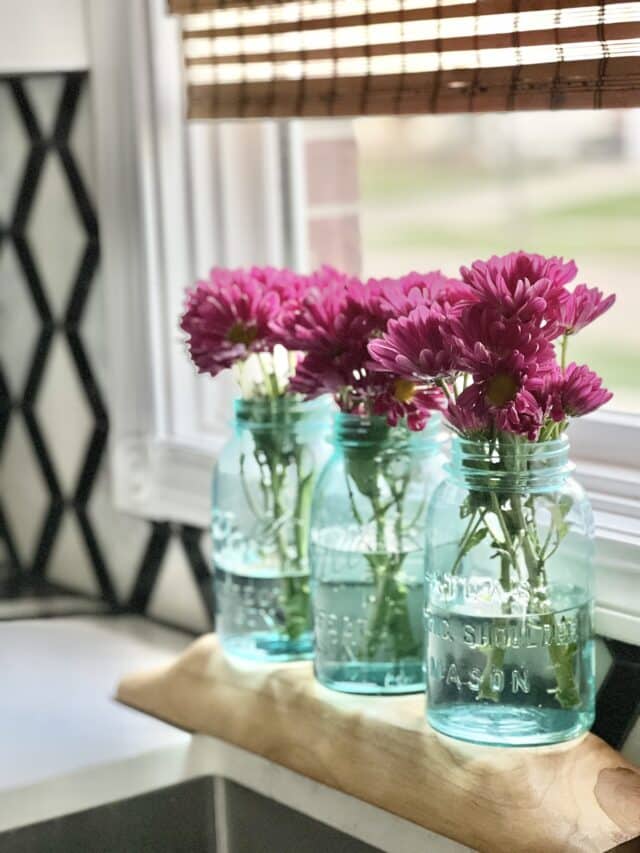 In My Cart This Week
Look What I Found On the Web
The Best Garden Baby Shower Ideas
Kim at Perfecting Places has the sweetest ideas for a garden-inspired baby shower!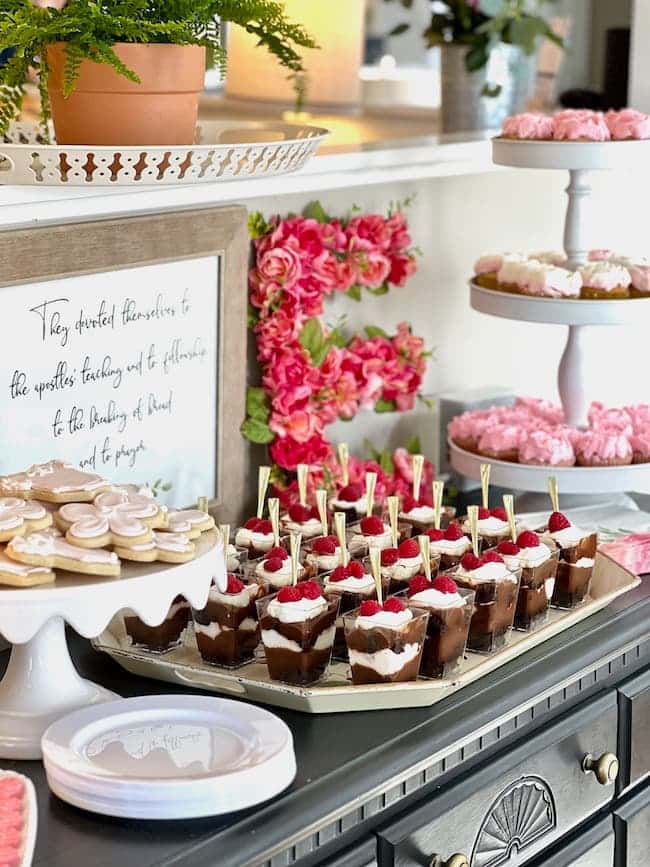 Shelley at Calypso in the Country creates beautiful home decor pieces with wood block printing.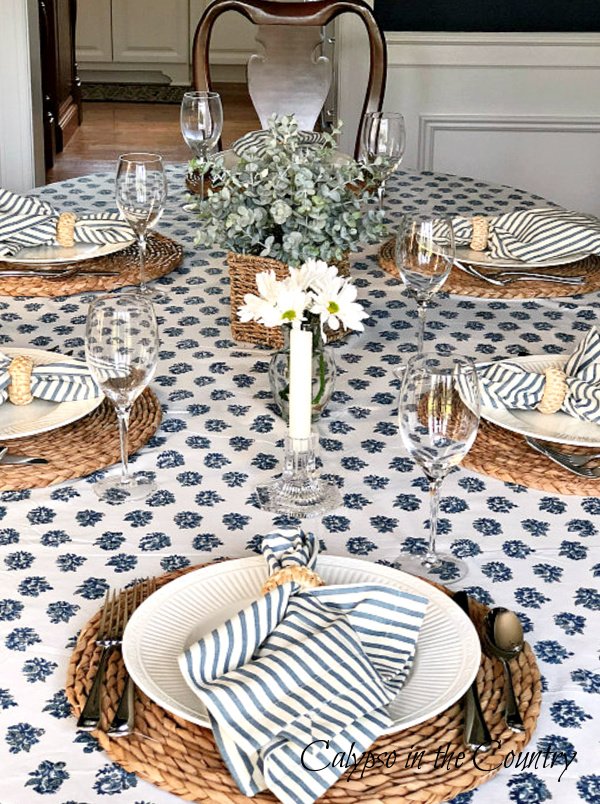 A Twist on a Cheery Blossom Painting
Crystal at Sweet Valley Acres shares a great tutorial on painting cherry blossom artwork. And, just like a good book, you will love the twist at the end!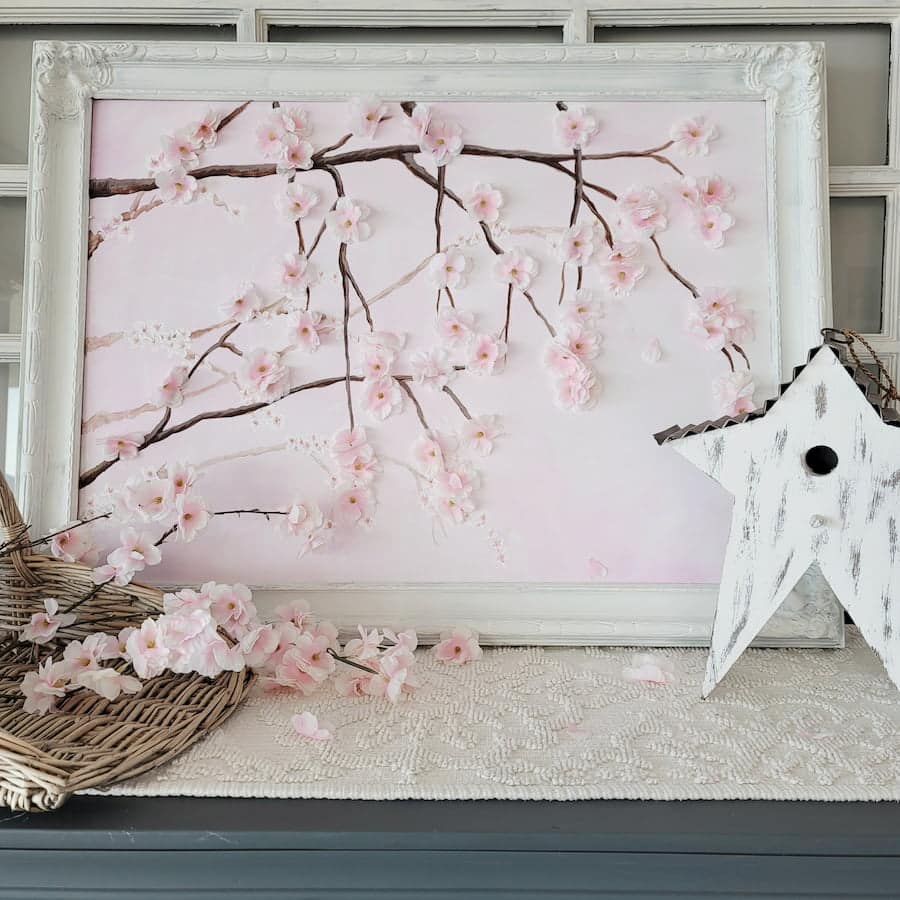 An Easy Breakfast Board for Mom
Donna from An Organized Home has the best idea for Mom's breakfast on Mother's Day. Hint, hint!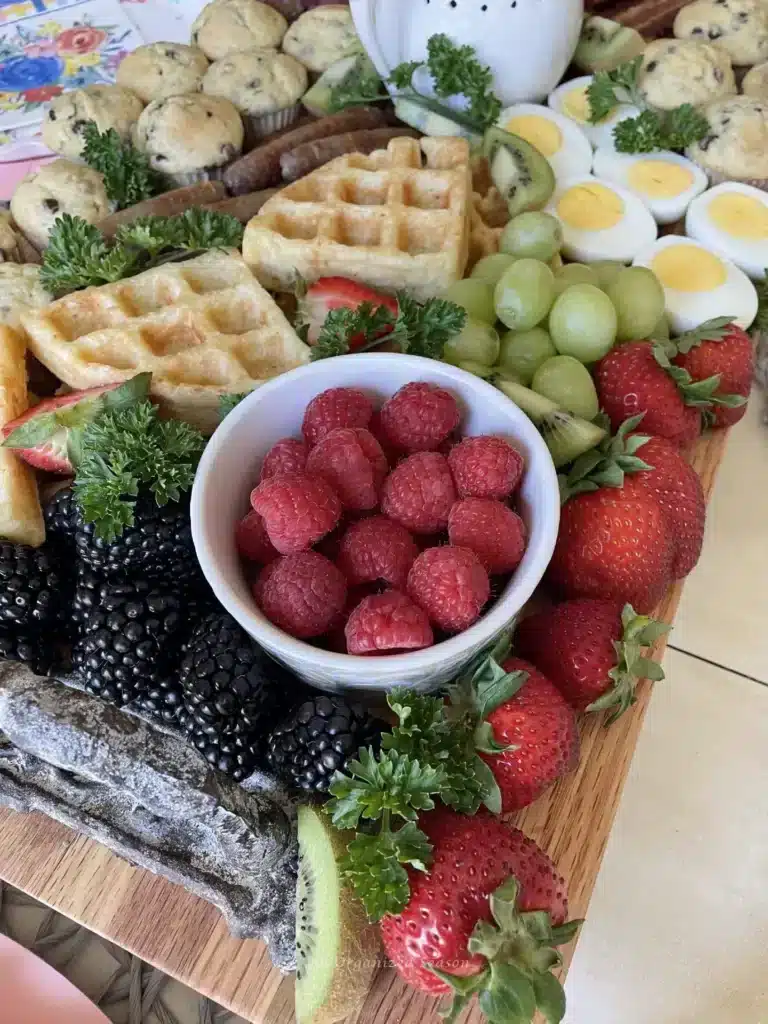 Sonata Script – Issue #9 – ORC Update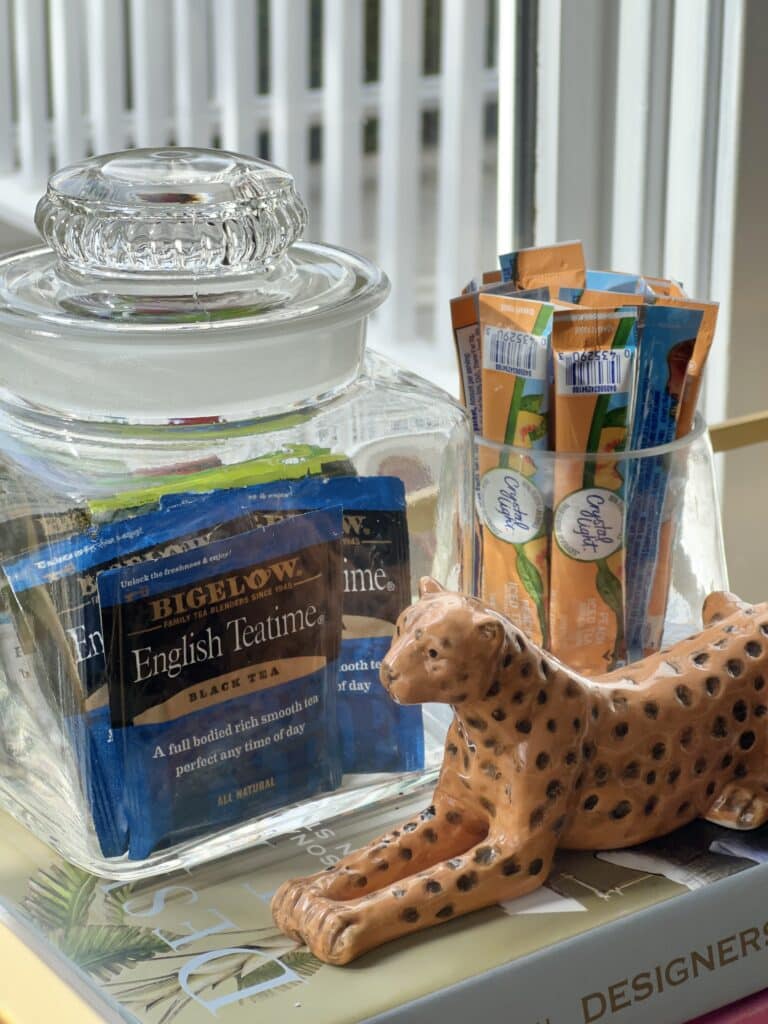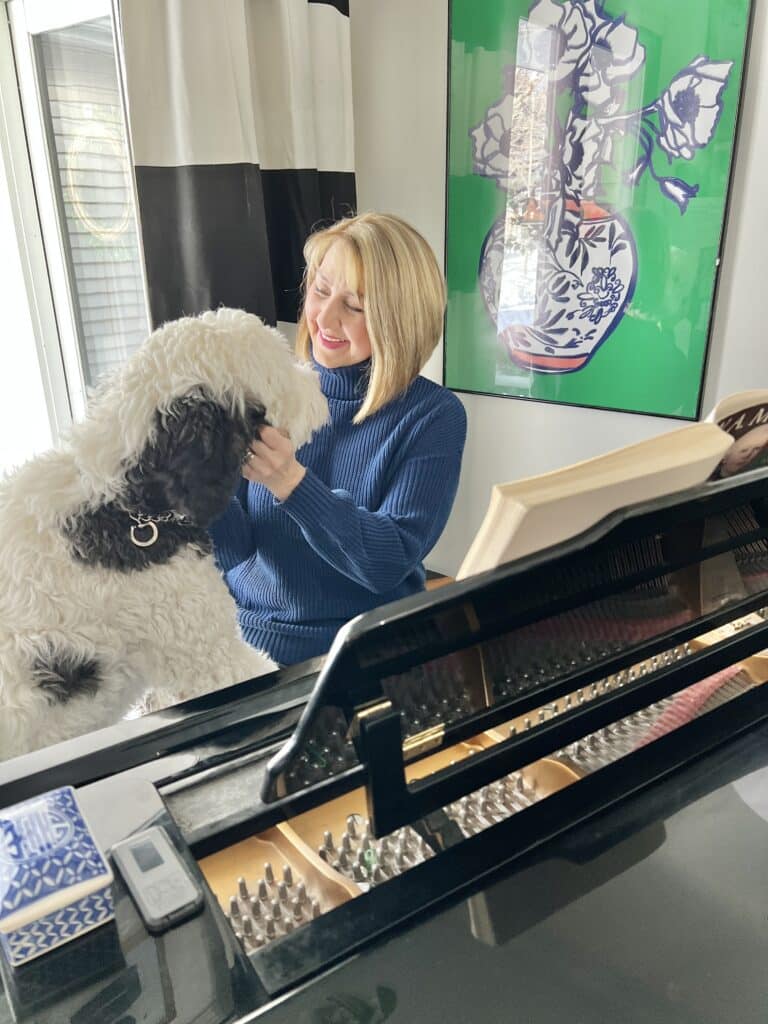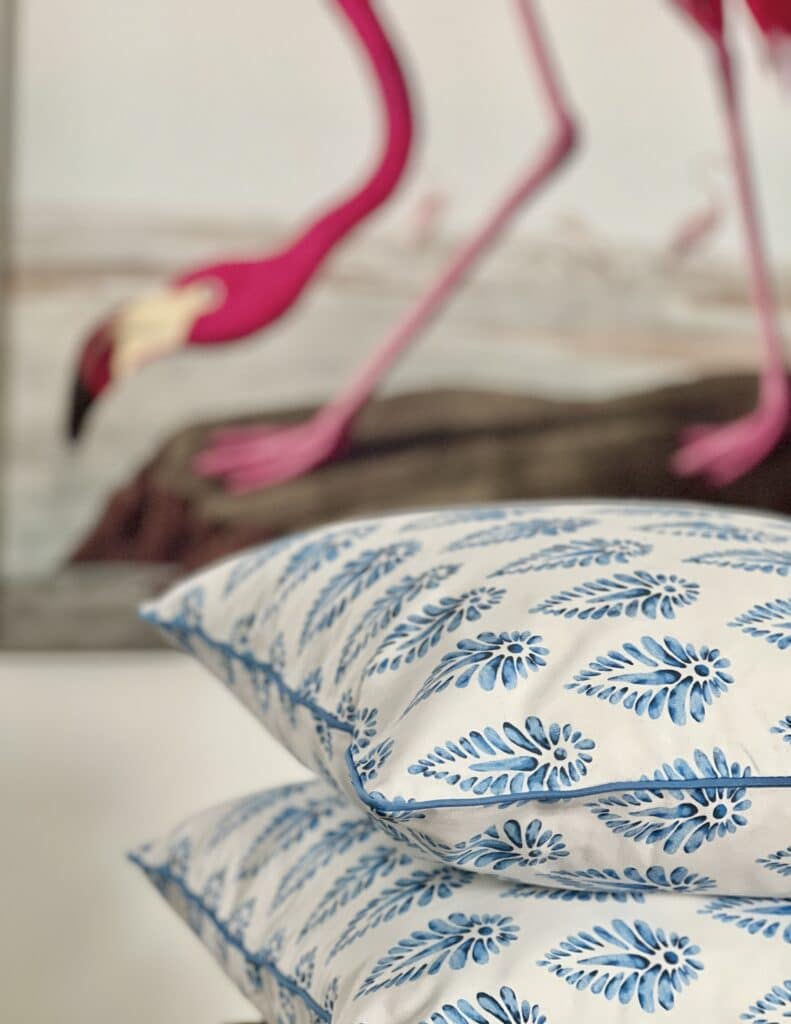 Wishing you a great week!
Always remember…"Home is where your story begins!" ~Annie Danielson
Cheers!