Giving you a peek into the past week for me and Sonata Home Design. The week in review, my favorite finds on the web, and just a little "this and that." I always want to give you great ideas, inspiration, creative motivation, light bulb moments, and a hearty "You can do it!"
I know I am not alone in my passion for home decorating, crafting, and nesting. So, please join me each week for this creative Saturday jolt!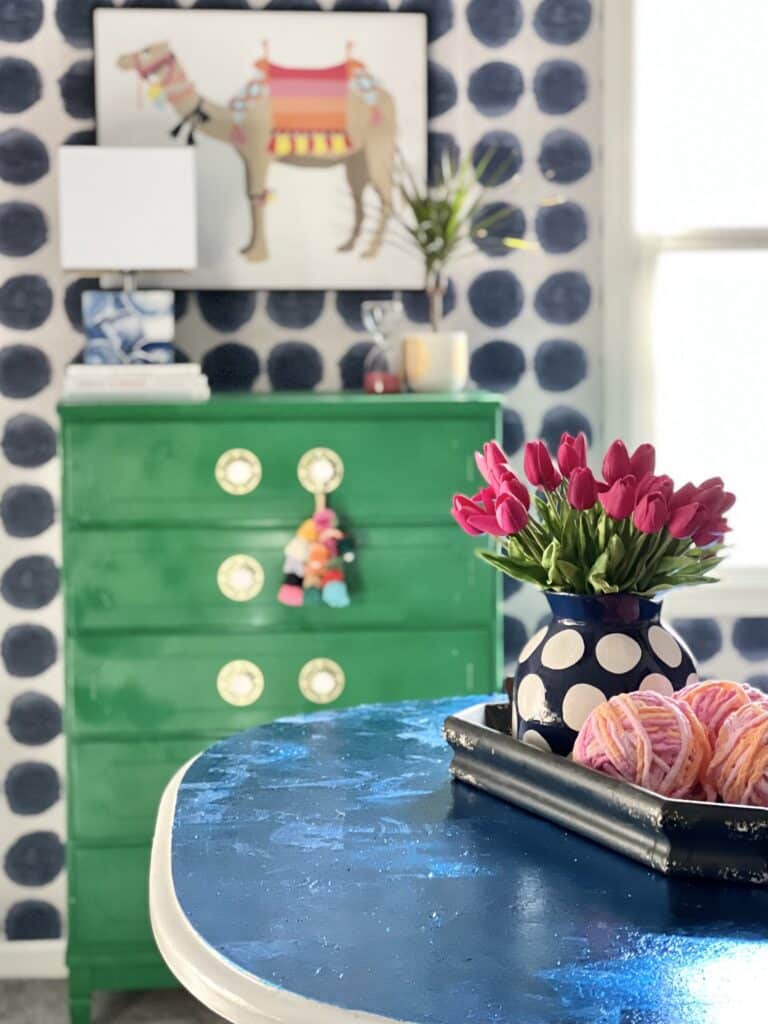 Hi Friends!
The sun came out this week and spring is in the air!
Are you excited to garden, mow…decorate?
You can bet that I am!
This Week's Hustle and Bustle
This week definitely used both sides of my brain!
Creativity and organized discipline had to be in my wheelhouse because
-We signed the contract with our chosen landscaper for a patio for our backyard!
I can't wait to show you before, during, and after photos! Here is a "before" teaser!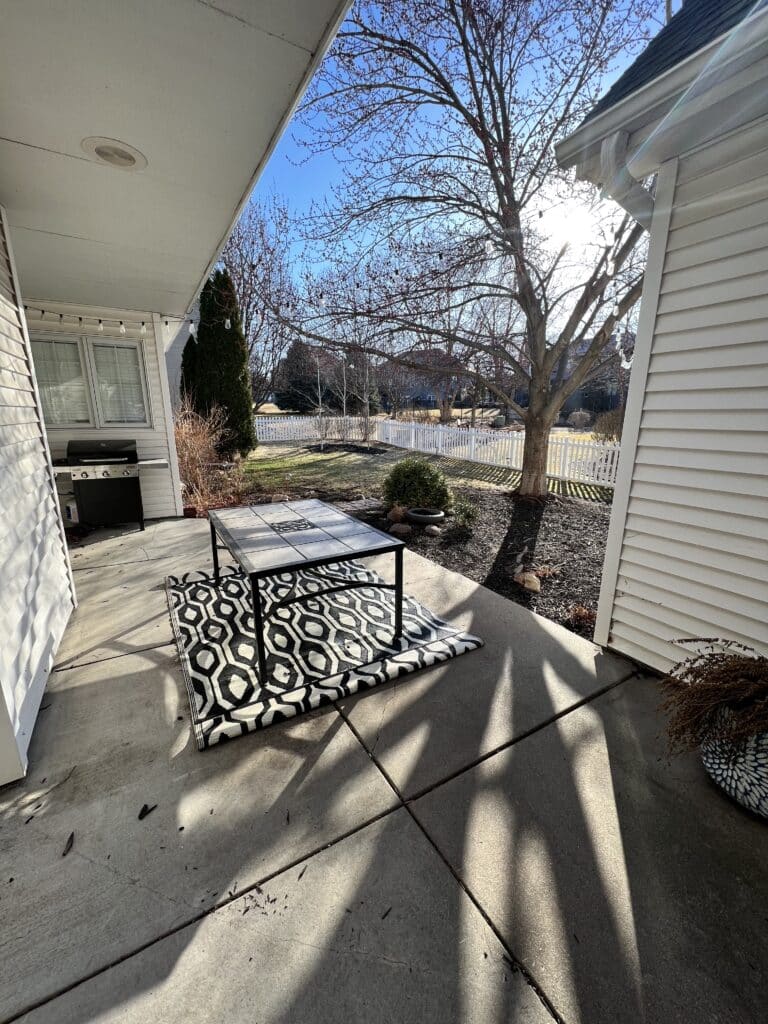 -I signed up for the Spring One Room Challenge. Get ready to see a fun (and colorful) transformation for our first-floor half-bath!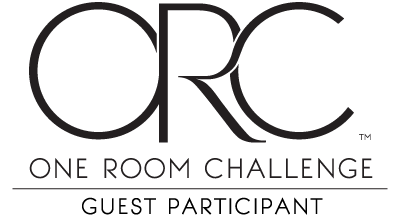 -My husband and I attended the University of Nebraska's production of Verdi's La Traviata. It was a stunning production and I was rooting for Violetta the whole time…even though I knew of her tragic end!
-The BEST thing this week…as I sat in a car at a stoplight, I saw an older gentleman and his 5ish-year-old granddaughter holding hands and SKIPPING TOGETHER through the crosswalk to school! LOVE!
On Tour
Many of you know that I am the director of a vocal jazz choir, Jazz Unlimited, at Doane University. This week, together with the Doane acapella group, we visited 6 area high schools to perform for students.
Perhaps the most poignant for me was performing at the school where I taught music for 32 years before retiring. Thank you Lincoln Southeast students for the warm welcome! You are awesome!
Say "Cheee!"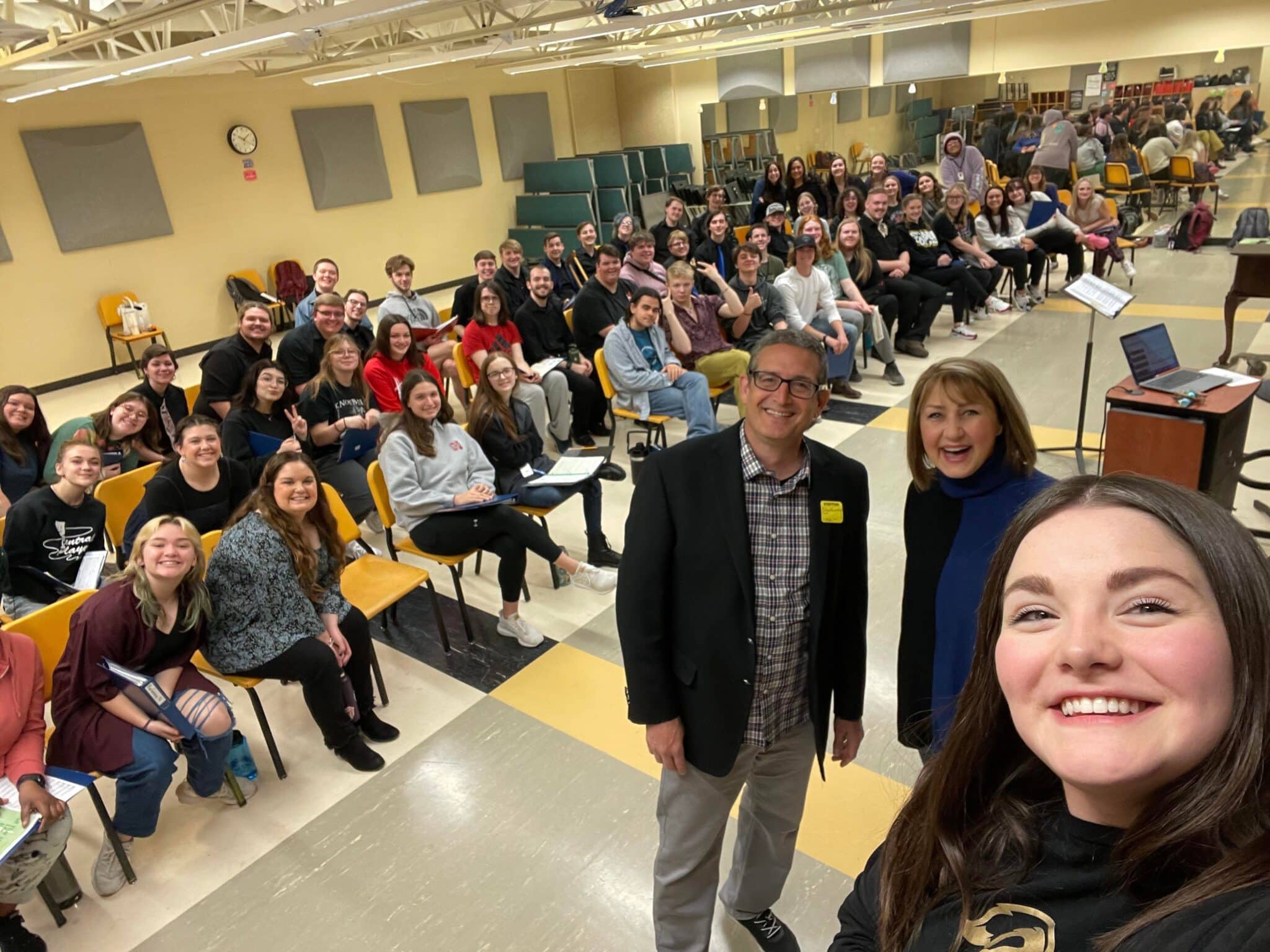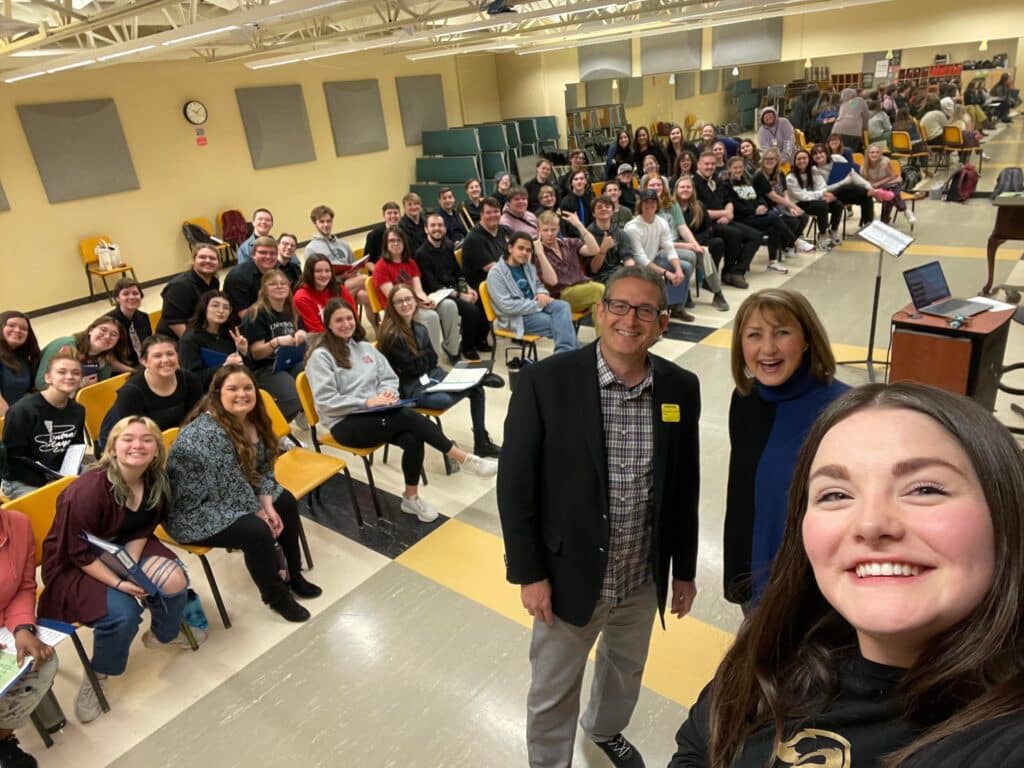 I love this quick photo taken with Mrs. Herringer, the amazing teacher who took my place and is doing phenomenal work with these fantastic singers!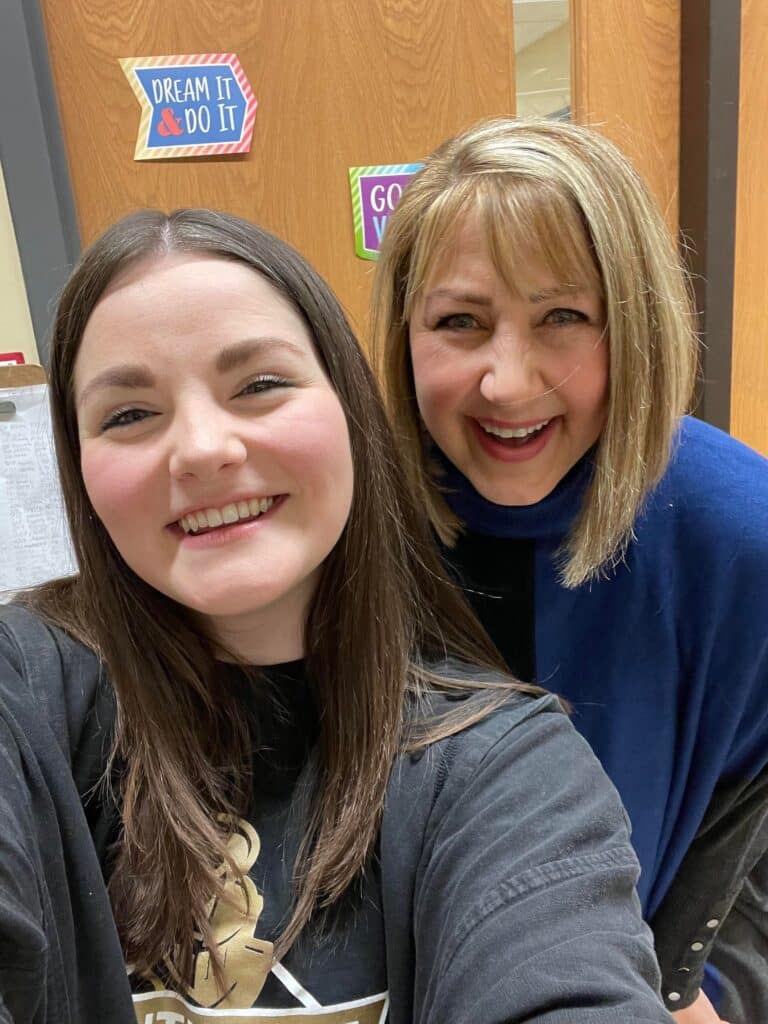 In Case You Missed It
Earlier in the week, I posted this DIY Mirrored Outdoor Hanging Decor idea.
She is my new summer "disco butterfly"…I named her Donna Summer!
And she is made of old CDs!
This butterfly is excited to have green grass and leafy trees outdoors!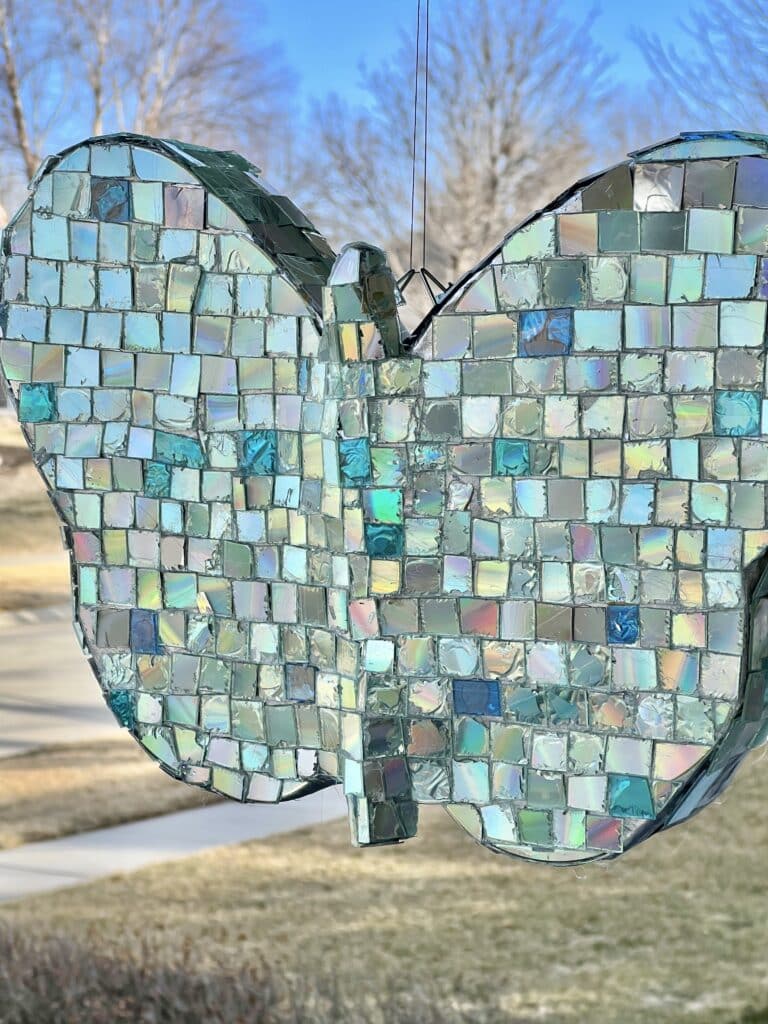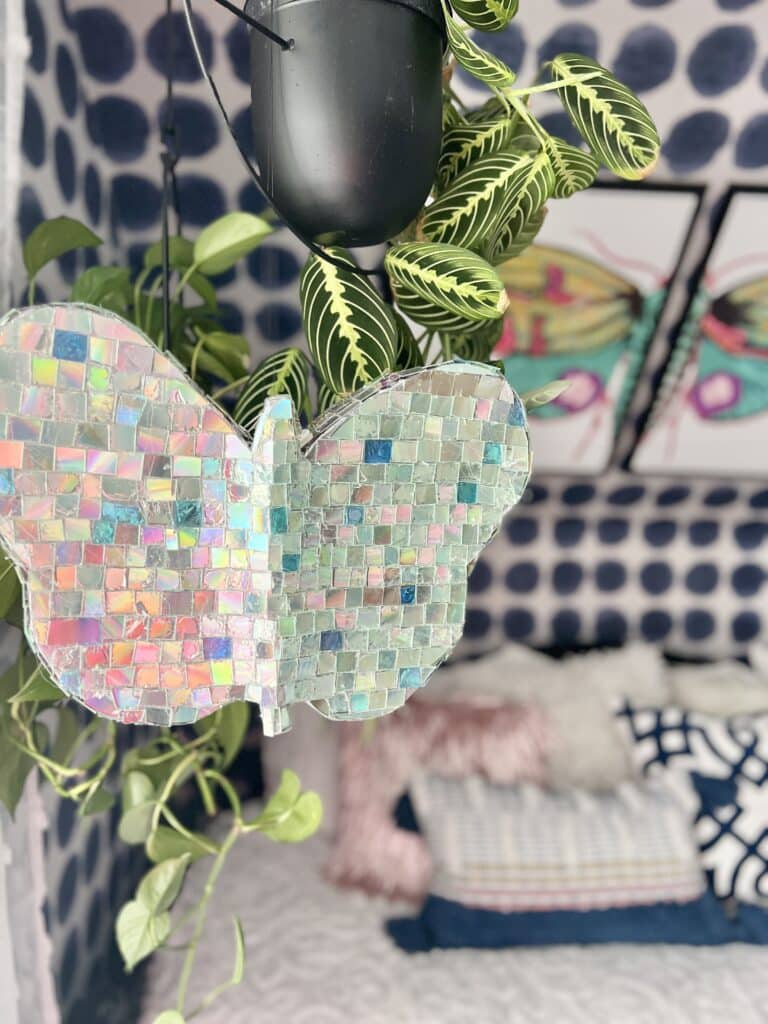 Here are some other DIY projects that have to do with spring outdoor decorating.
My Buddy Bentley
Believe it or not…
Bentley was pretty good this week!
I can't think of anything he destroyed!
(Knock on wood!)
He does like to hang out with me when I play the piano.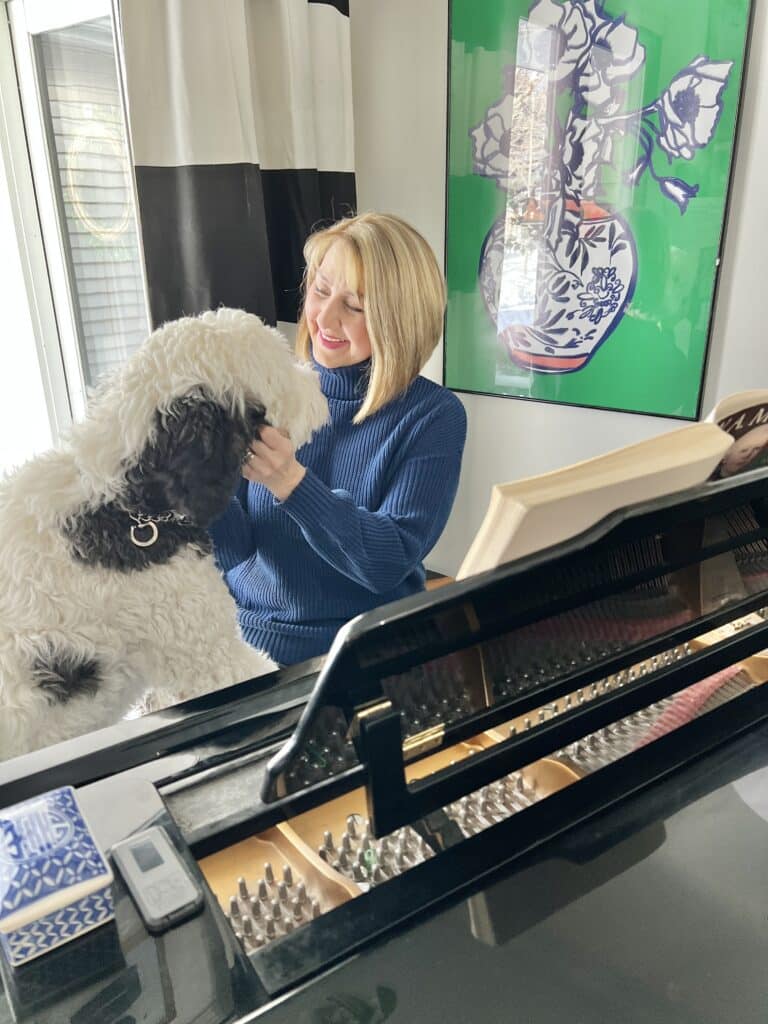 In My Cart This Week
A darling gingham trench coat…
A lightweight blazer that comes in lots of colors…
Flower-Power sneakers…what could be better for spring!
While it comes in lots of colors, this retro toaster in red is my favorite!
These jute hanging kitchen baskets from Etsy have been VERY popular among Sonata Home Design readers!
Hippity hoppity metal and stone Easter bunnies!
Look What I Found On the Web
Anna from Skylark House shows how to make the most beautiful marbleized eggs. Just look at those amazing colors!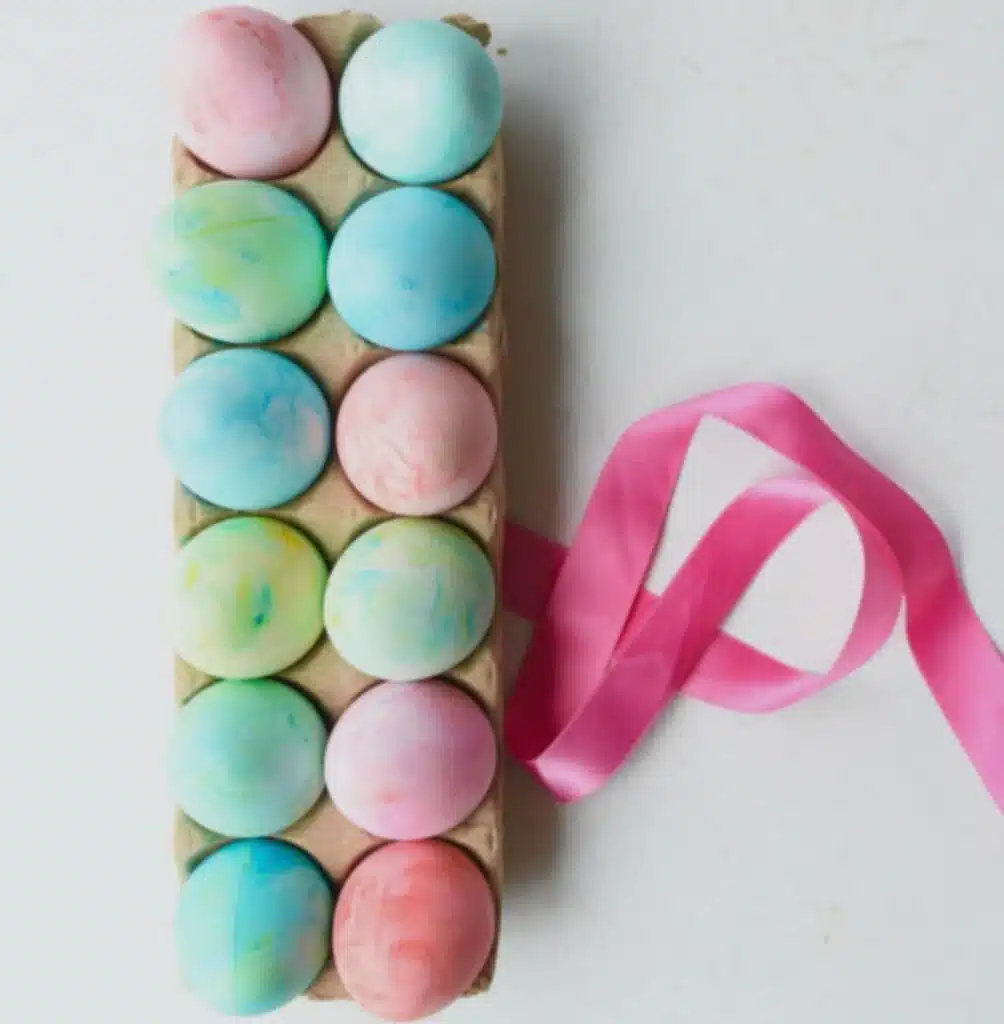 Lois from Walking on Sunshine gave me my dessert for the week! This peach cobbler made with white cake mix is simple, quick, and YUMMY!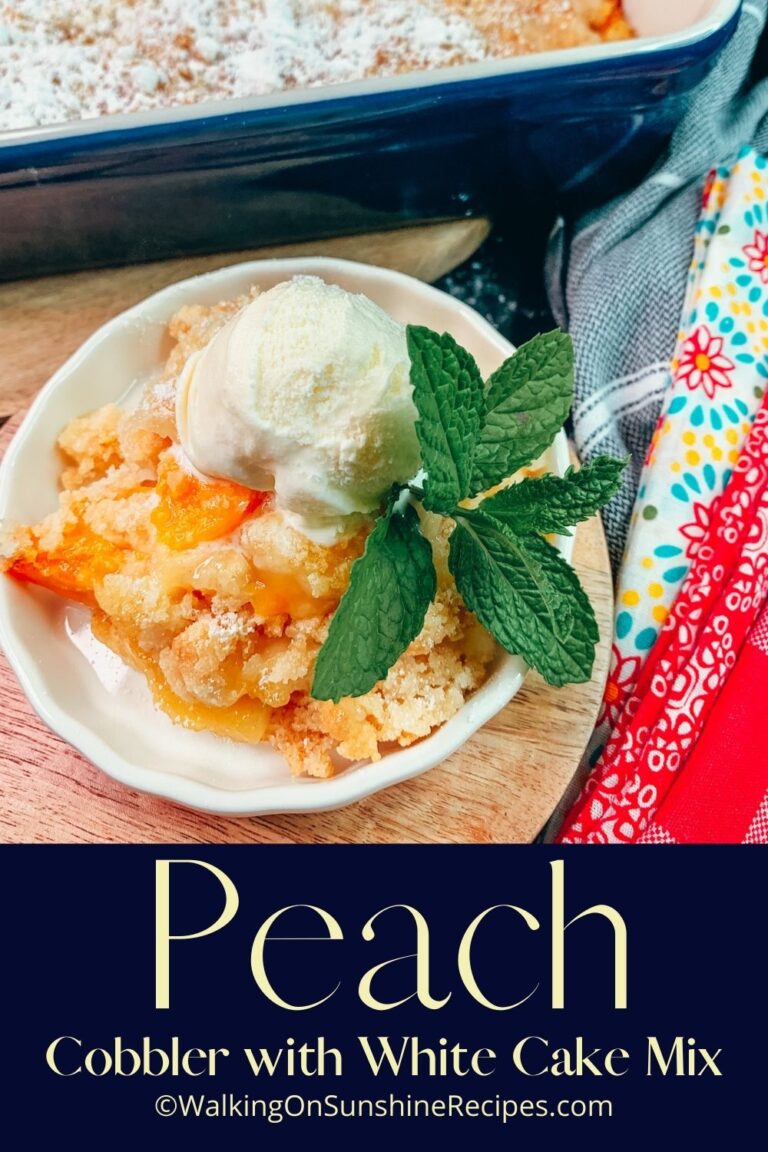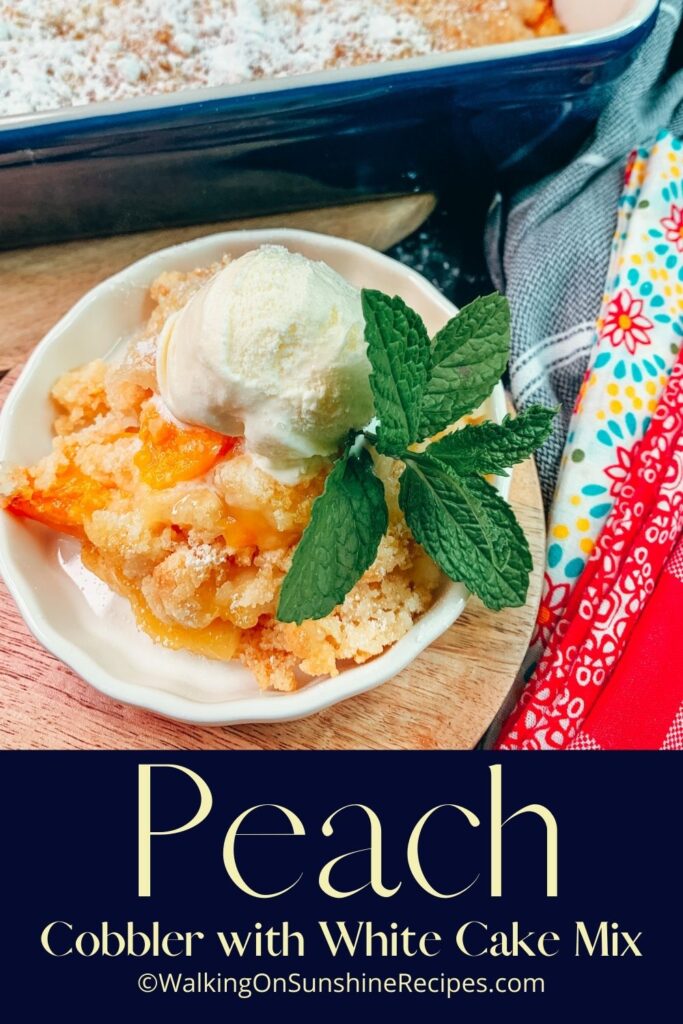 My friend, Kim, from Perfecting Places has such a talent for arranging flowers and shared 15 Ways to Decorate for Spring with Flowers. She and I share a love of pink!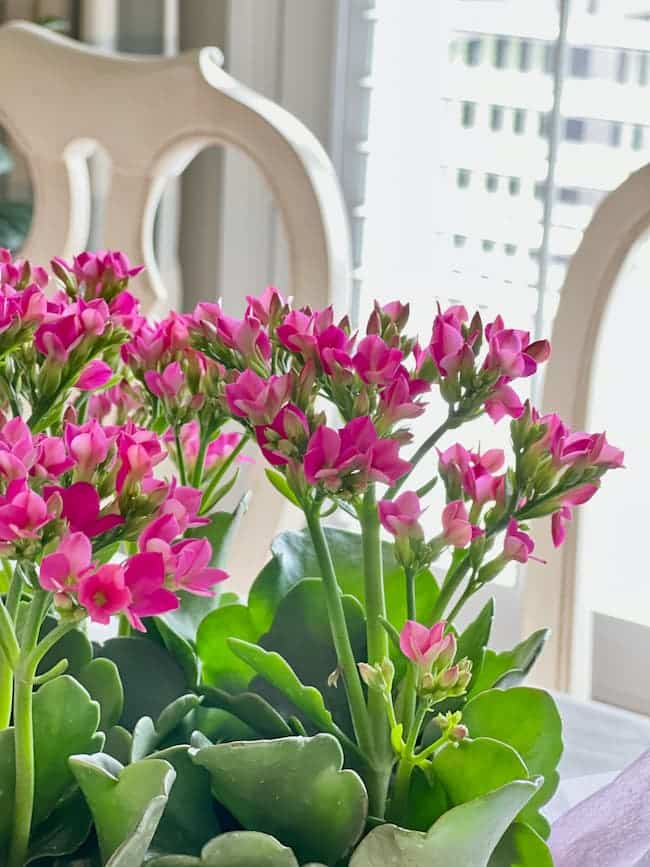 What is on your plate for the weekend?
Wishing you a great week!
Always remember…"Home is where your story begins!" ~Annie Danielson
Cheers!