Sonata Script – One Room Challenge Update- Issue #9
Giving you a peek into the past week for me and Sonata Home Design. The week in review, my favorite finds on the web, and just a little "this and that." I always want to give you great ideas, inspiration, creative motivation, light bulb moments, and a hearty "You can do it!"
I know I am not alone in my passion for home decorating, crafting, and nesting. So, please join me each week for this creative Saturday jolt!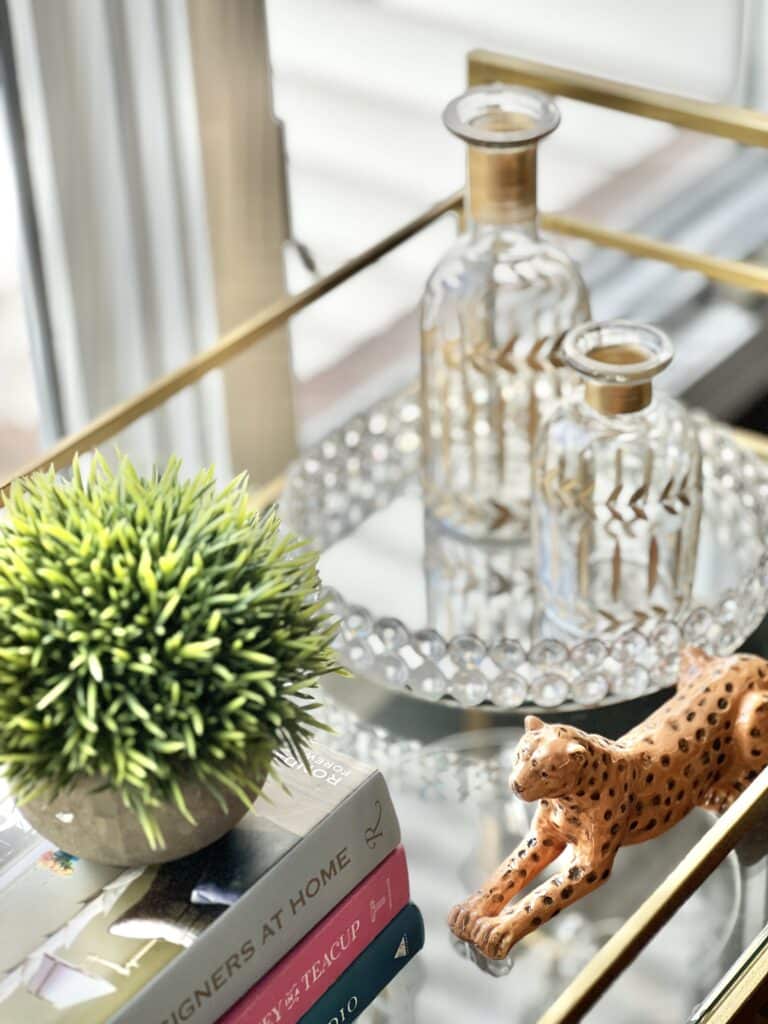 This blog contains affiliate links. This means a small commission is earned if you make a purchase by using this link. The price you pay will be the same whether you use the affiliate link or go directly to the vendor's website using a non-affiliate link.
Oh my goodness, I have so much to share with you, my friend!
Lots of projects!
I'm afraid this week's photos are not of polished, finished projects.
Because everything is either in the "planning stage" or the "sledgehammer stage!"
This post needs some eye candy!
Well, as I was choosing photos, I noticed that a certain sheep-a-doodle dog had managed to position himself in most of the photos. (He is my buddy throughout the day!)
So, Sir Bentley is our eye candy this week!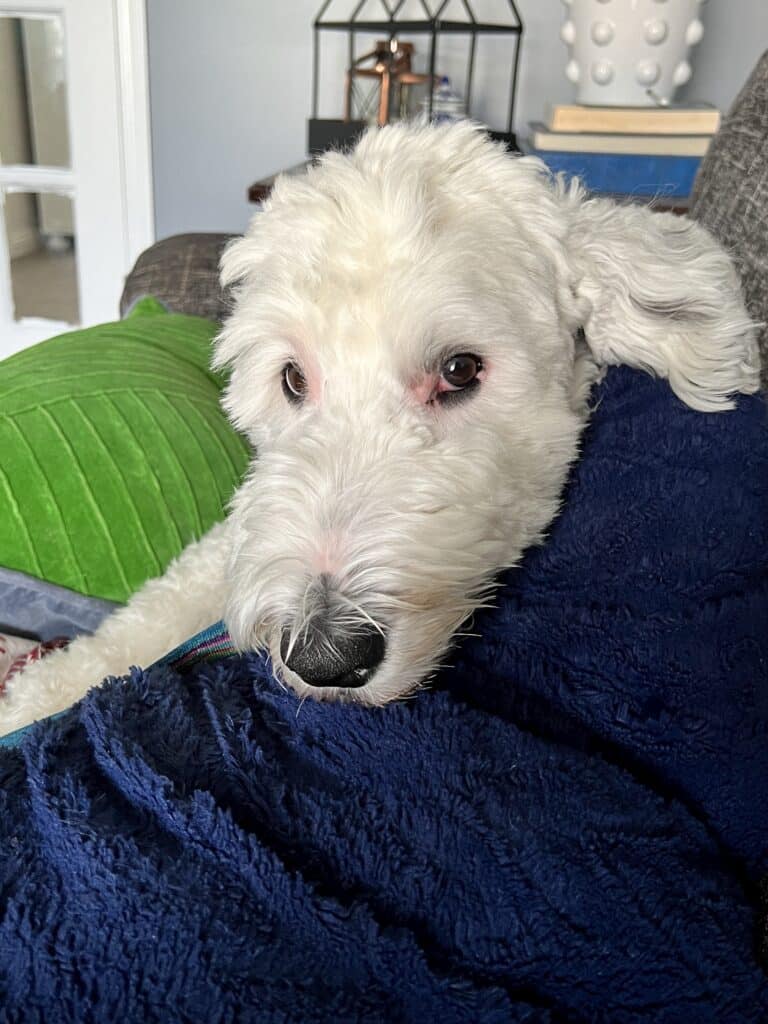 First, I want to update you on the progress of my One Room Challenge half bath makeover!
One Room Challenge Update
Plan and prep has been the key phrase for the week!

If you have followed me for long, you know that I love to plan out a project's tasks using sticky notes on a nearby wall.
Don't worry…I have a very well-organized spreadsheet with all the detailed planning.
But that is not as fun as brightly colored sticky notes!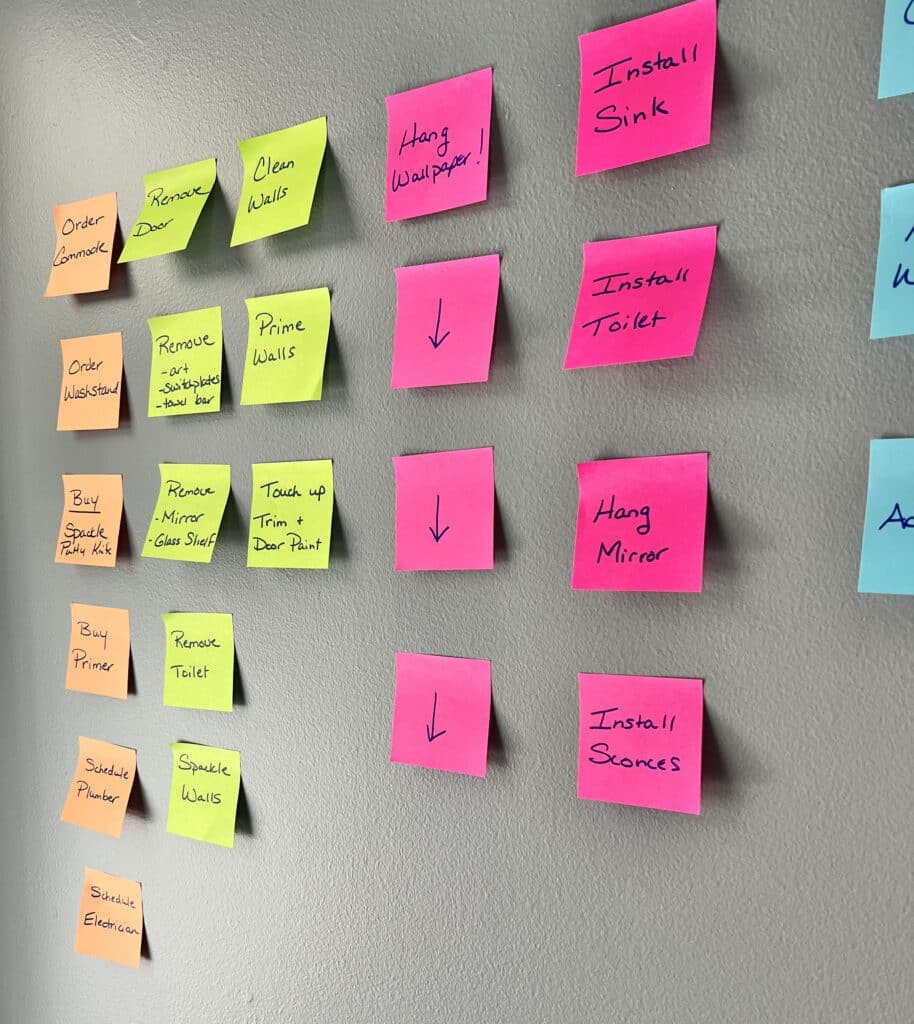 Sometimes I just on the stairs and stare at the sticky notes as I plan.
Time to finalize design decisions and get remaining items ordered.
Bentley must be ready to go outdoors!
The week was all about planning and ordering but I did get started with some small prep tasks like removing light switches, the towel hooks, the mirror, and the wall shelf.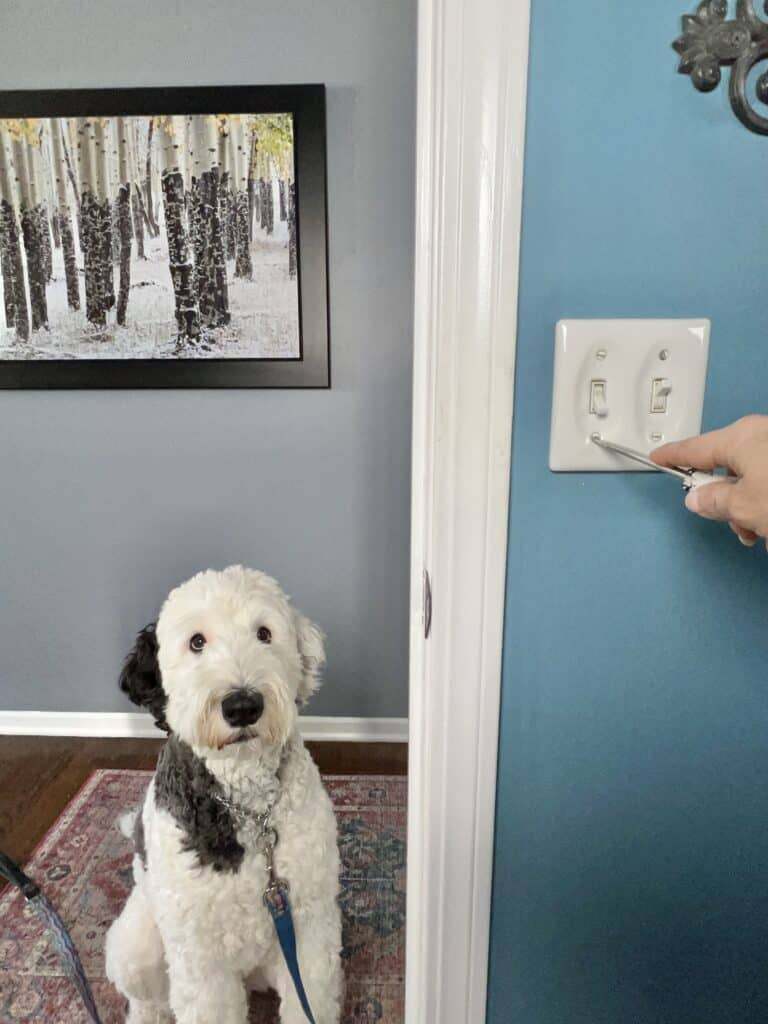 I'm beyond thrilled to be collaborating with Light.com! They are gifting me some gorgeous wall sconces for the half bath! Such a thrill to open the box!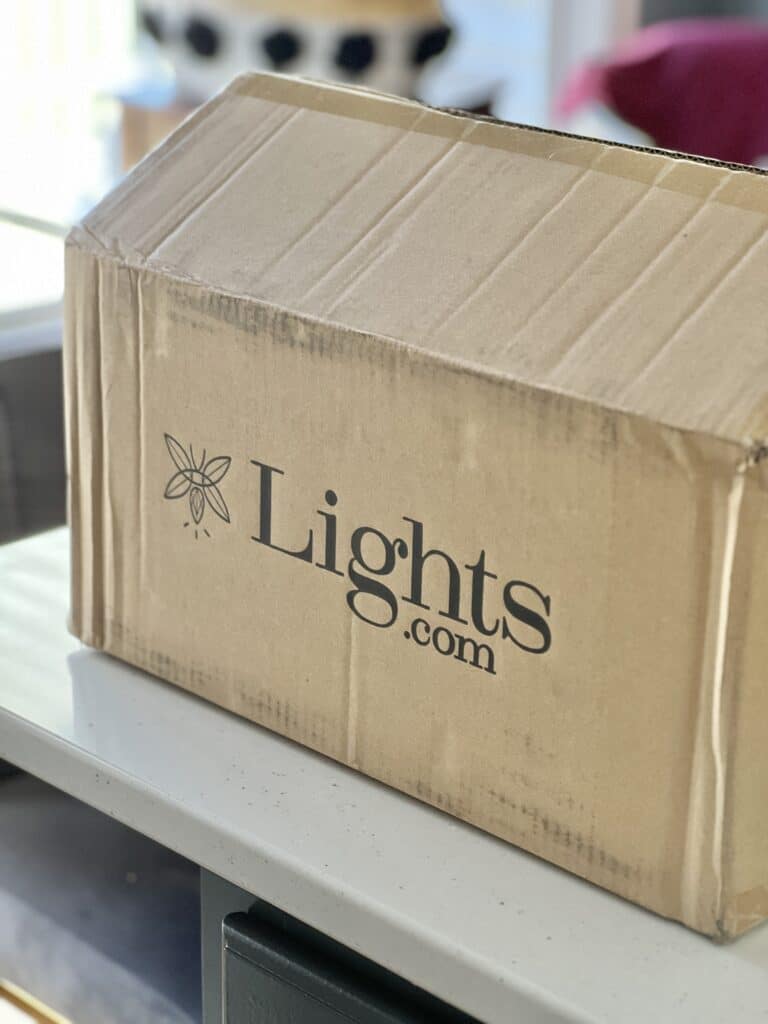 Here is a little sneak peek at one of the sconces. The curve of the sconce is so elegant and the brushed gold is…chef's kiss!
Bentley alert!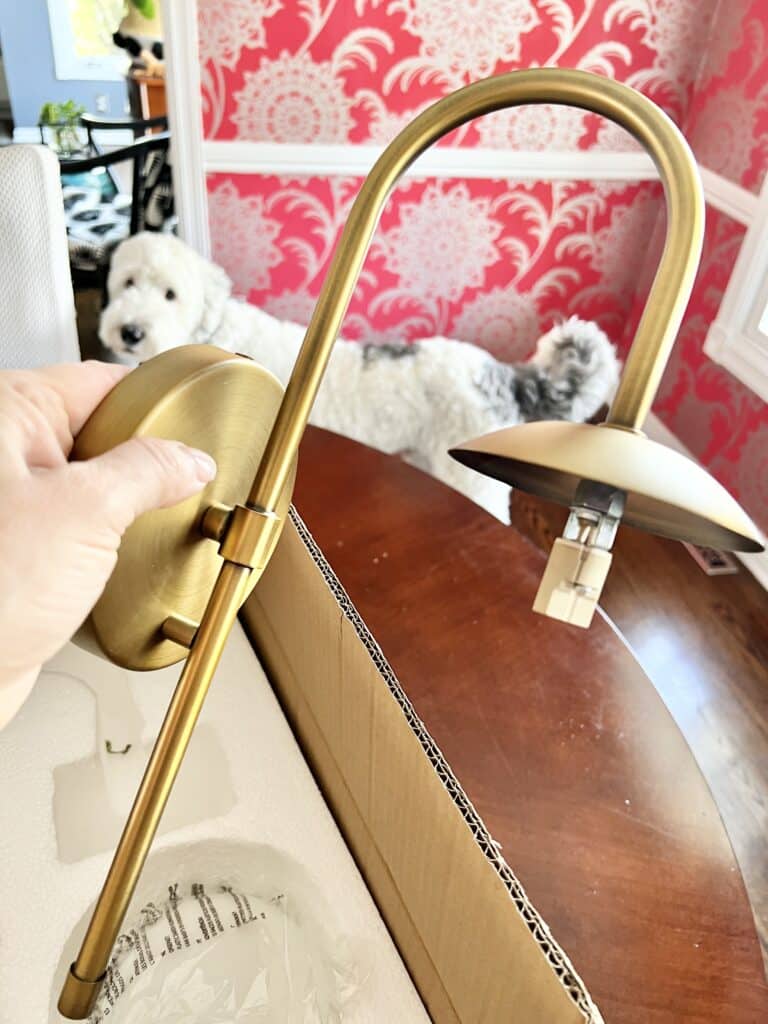 The wallpaper arrived!
Even though the wallpapering will not happen for a few weeks (planned for week 5 of the challenge!), I couldn't help but unwrap one of the rolls.
This Spoonflower wallpaper is dramatic, abstract, and the perfect shade of green!
I promise I did not stage Bentley in this photo! He either loves decorating or is scheming out to sink his teeth into this wallpaper.
No chance, Bentley!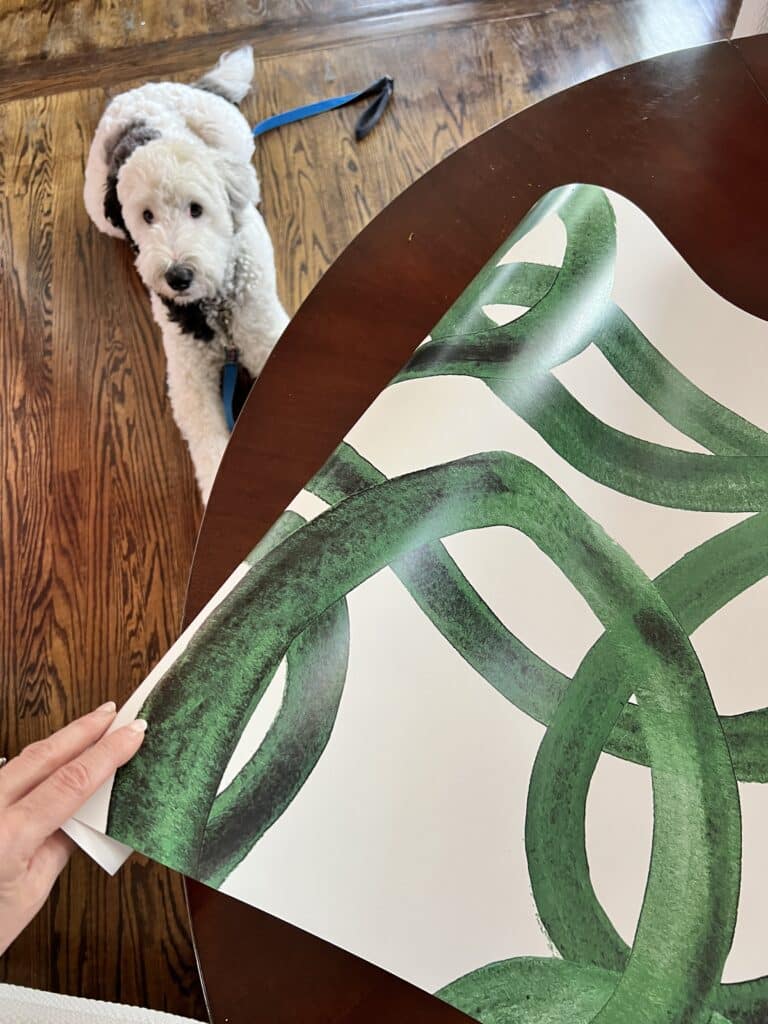 Hopefully, next week, I will have some completed half bath makeover tasks to show you!
Then There Is This Project…
On the other side of town lives my daughter and son-in-law in the cutest bungalow home in town.
Cutest…except for this deck!
It came with the house when they bought it and it has served up its time.
Even though aged and broken, the deck was actually very well constructed and it's demolition seemed a massive task.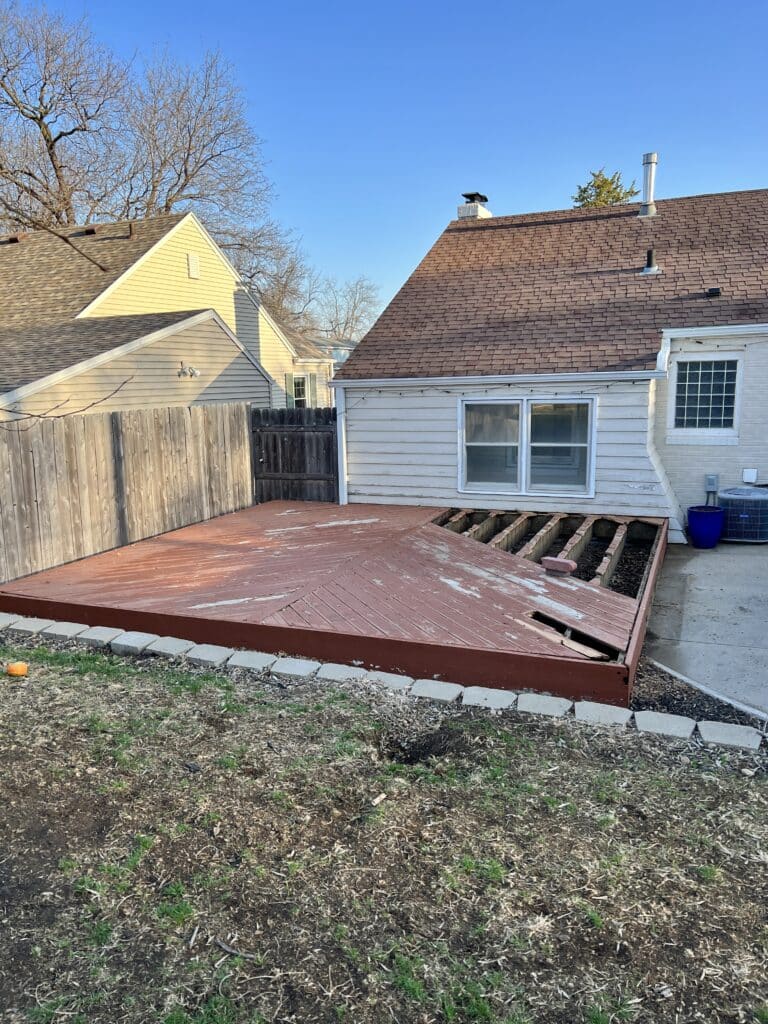 My daughter and husband each had a day off from work and decided to tackle the demo!
It took an entire day but between using crowbars, hammers, saws, and a big sledgehammer, they got the job done!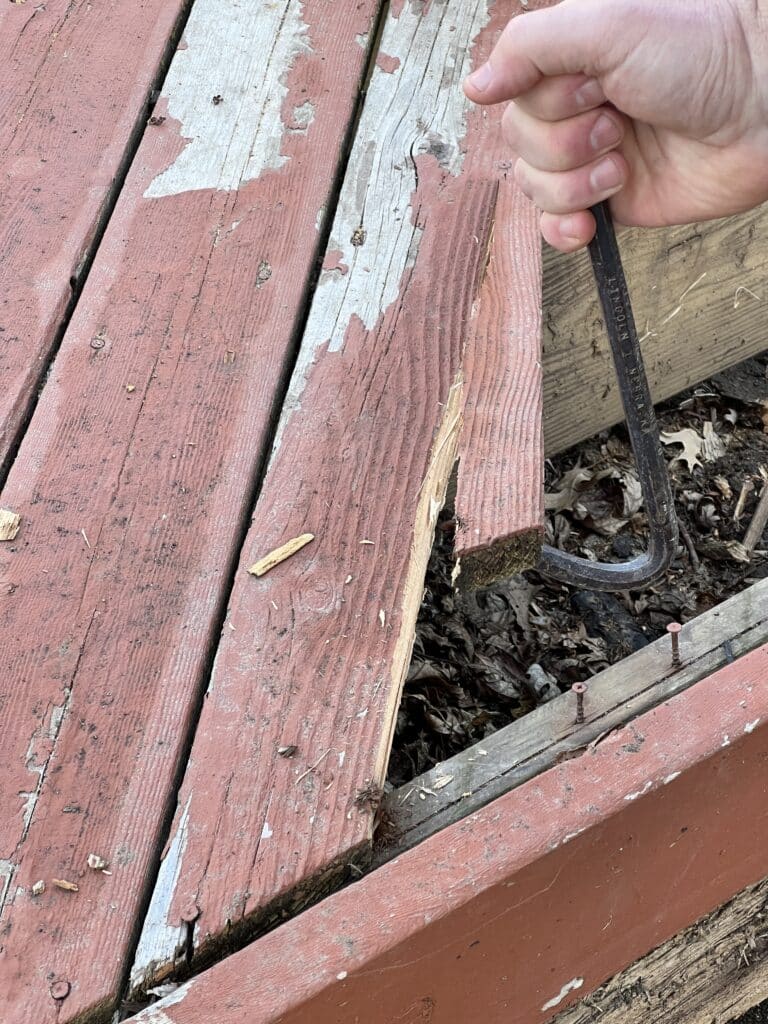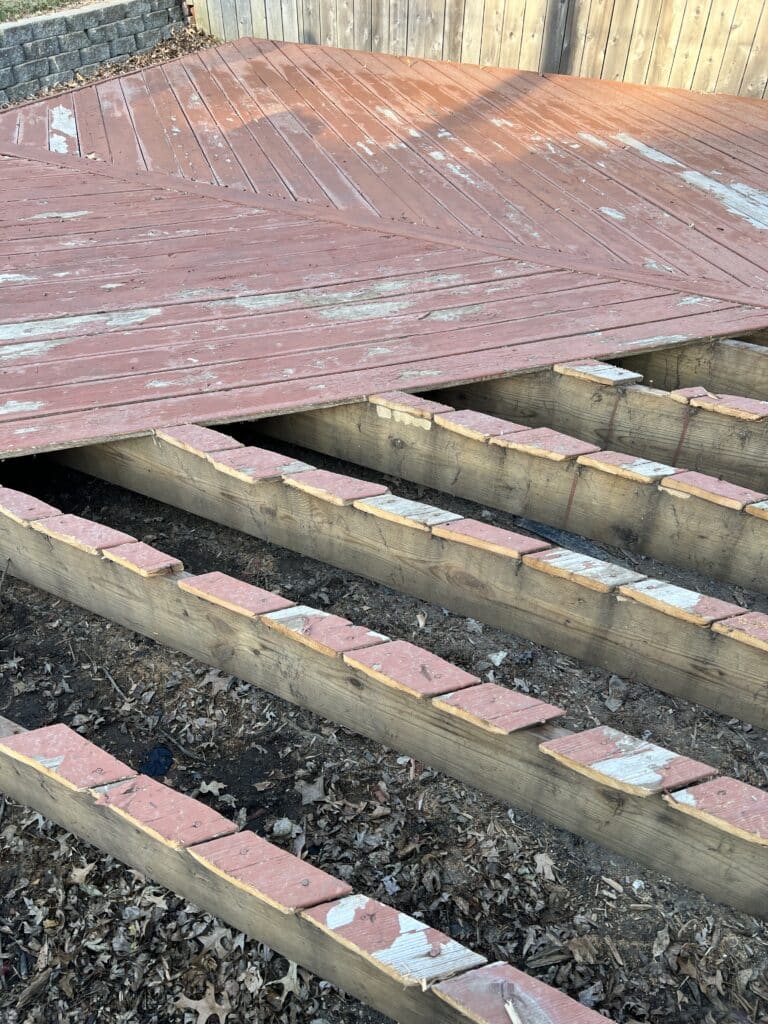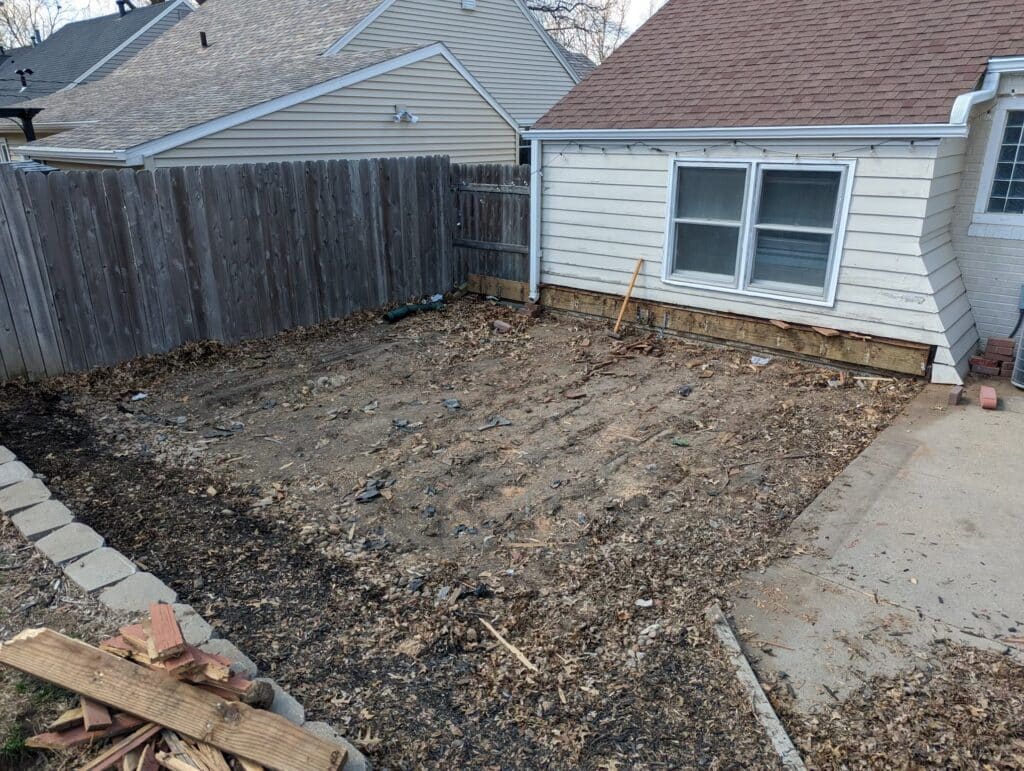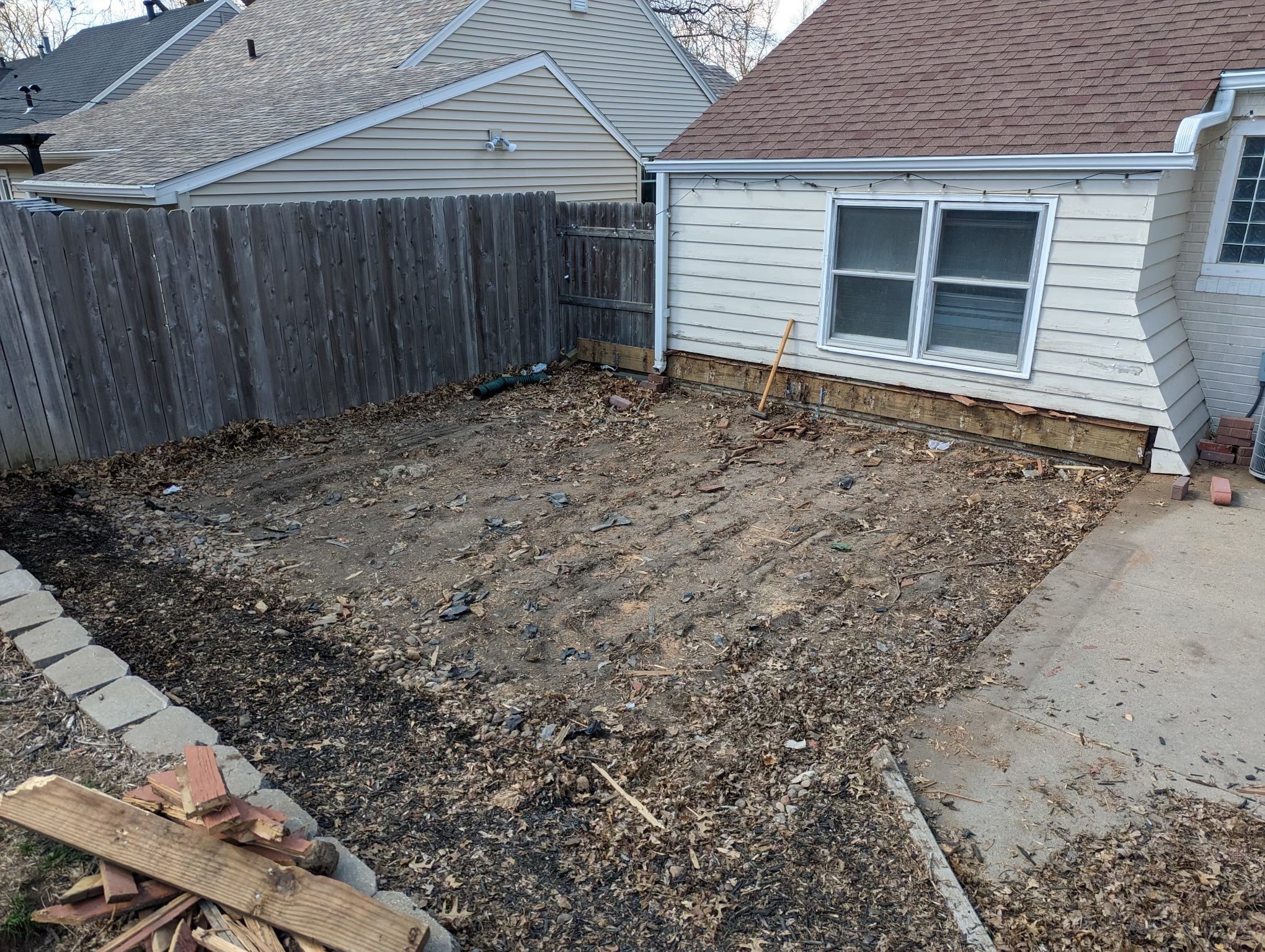 Ok, this might be the best photo of this post. What a great team! Way to go!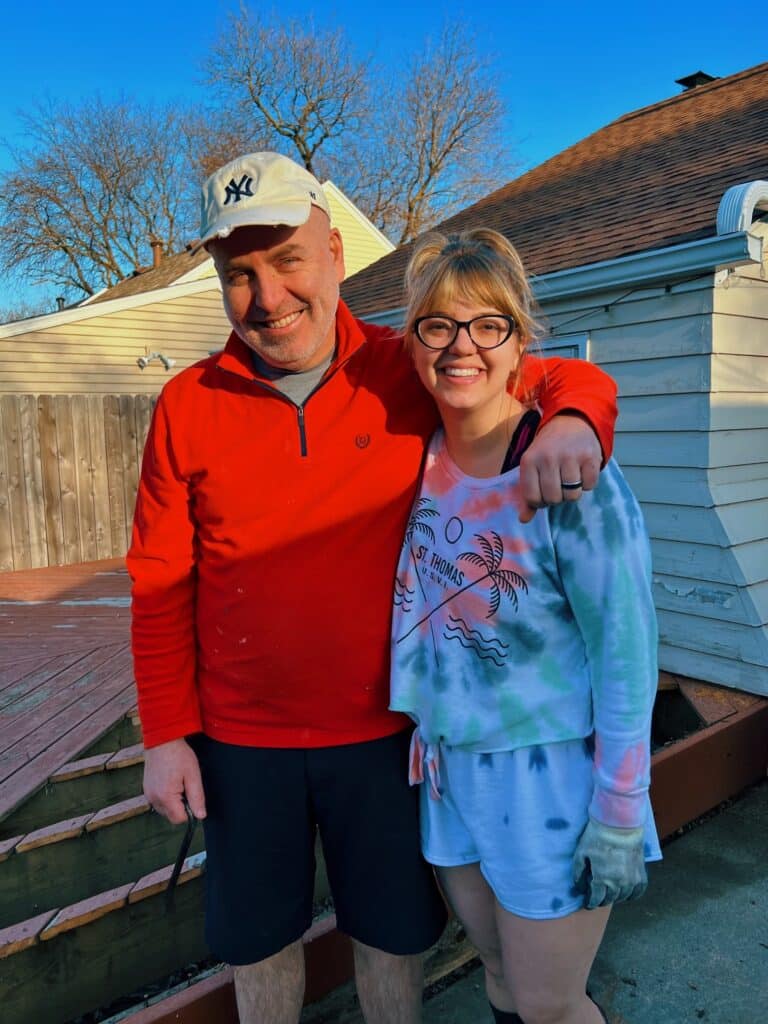 And This Project…
Back to our side of town…our patio is "on deck" for its demolition next week!
It is SO hard to wait!
This patio project is not a DIY for us…leaving this one to the professionals!
I can't wait for the new pavers to go in so I can set out the patio table and start planting pots!
But I will take photos and keep you updated!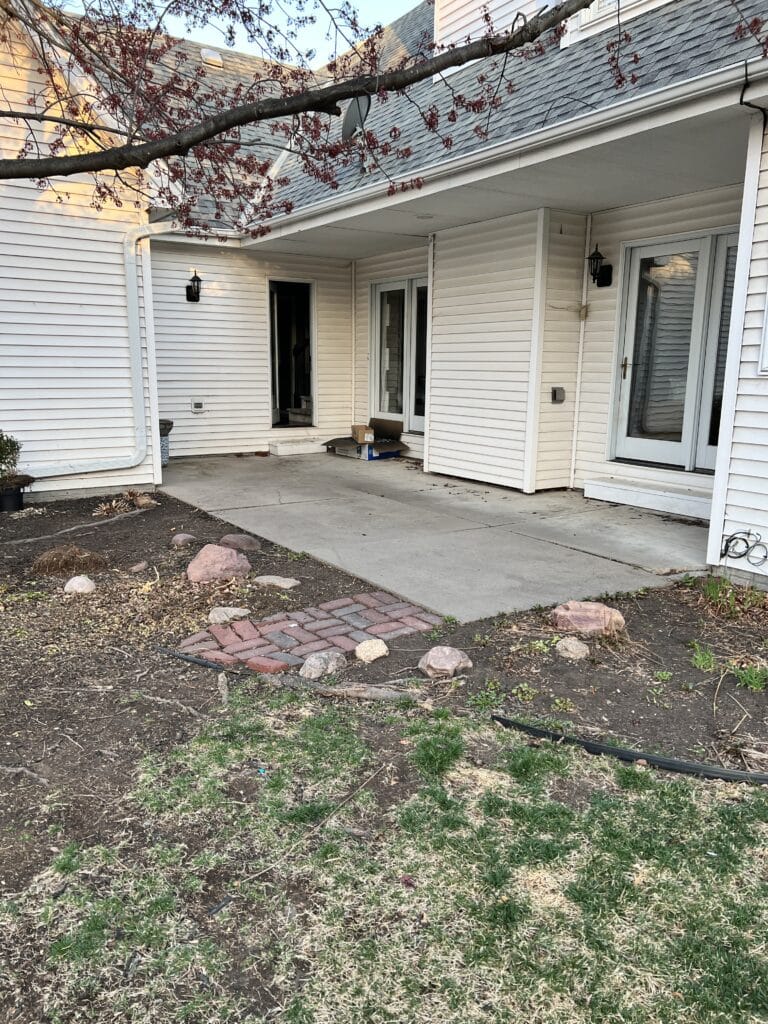 Blog Posts You Might Have Missed
If you are catching up, check out these recent posts.
One Room Challenge Spring 2023 – Half Bath Makeover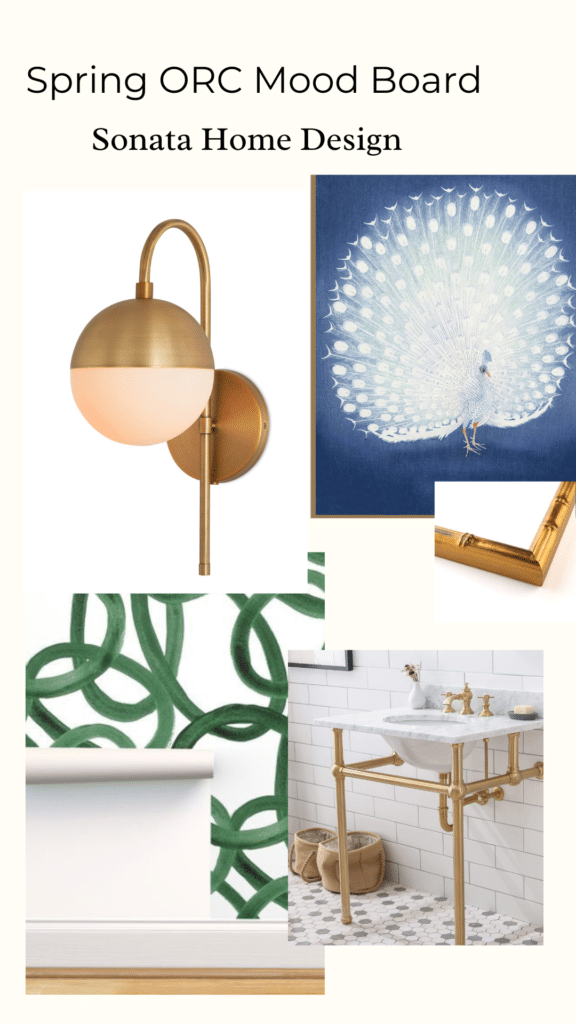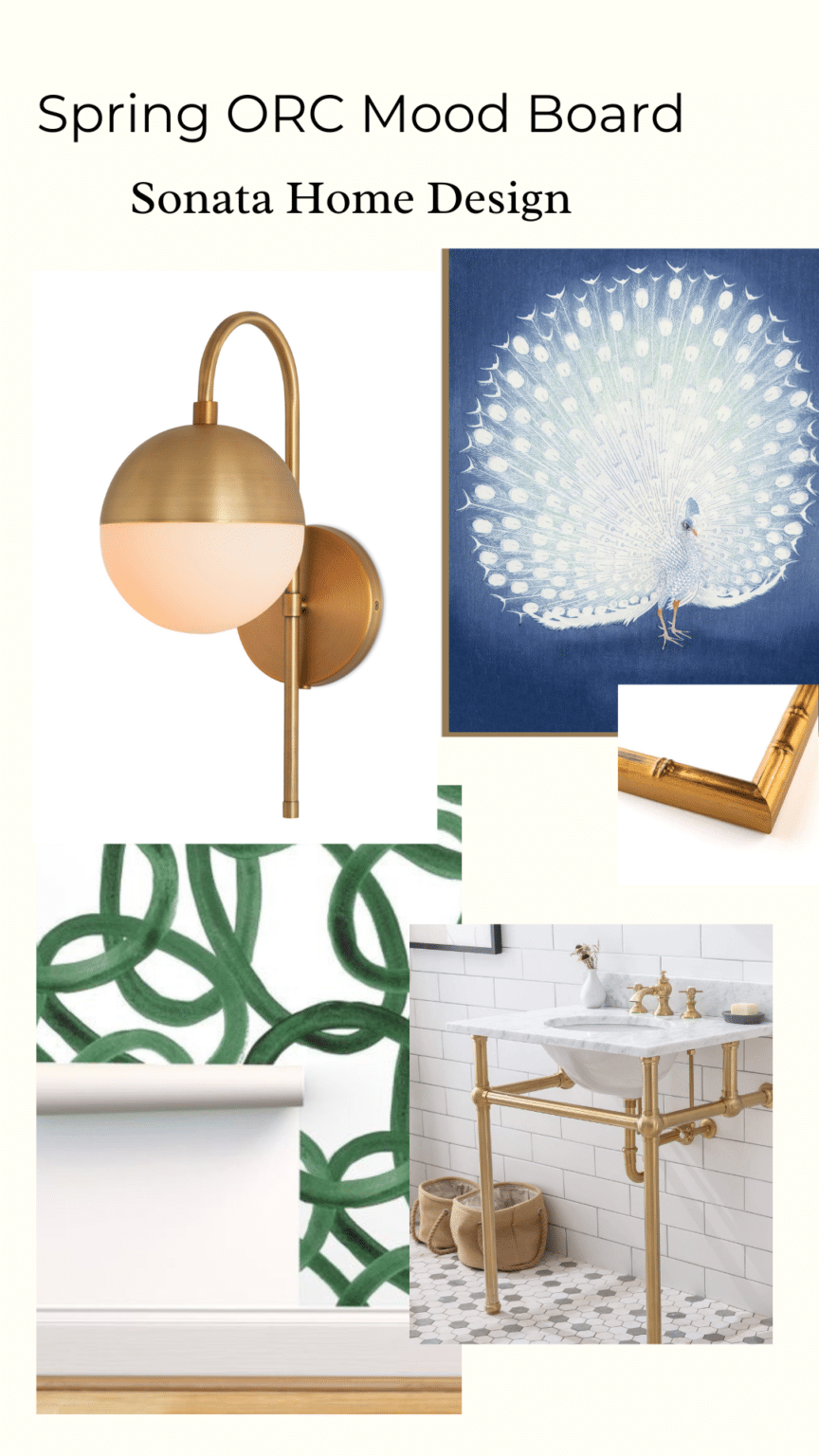 See the completed ORC Half Bath Makeover!
A Bold and Beautiful Half Bath Makeover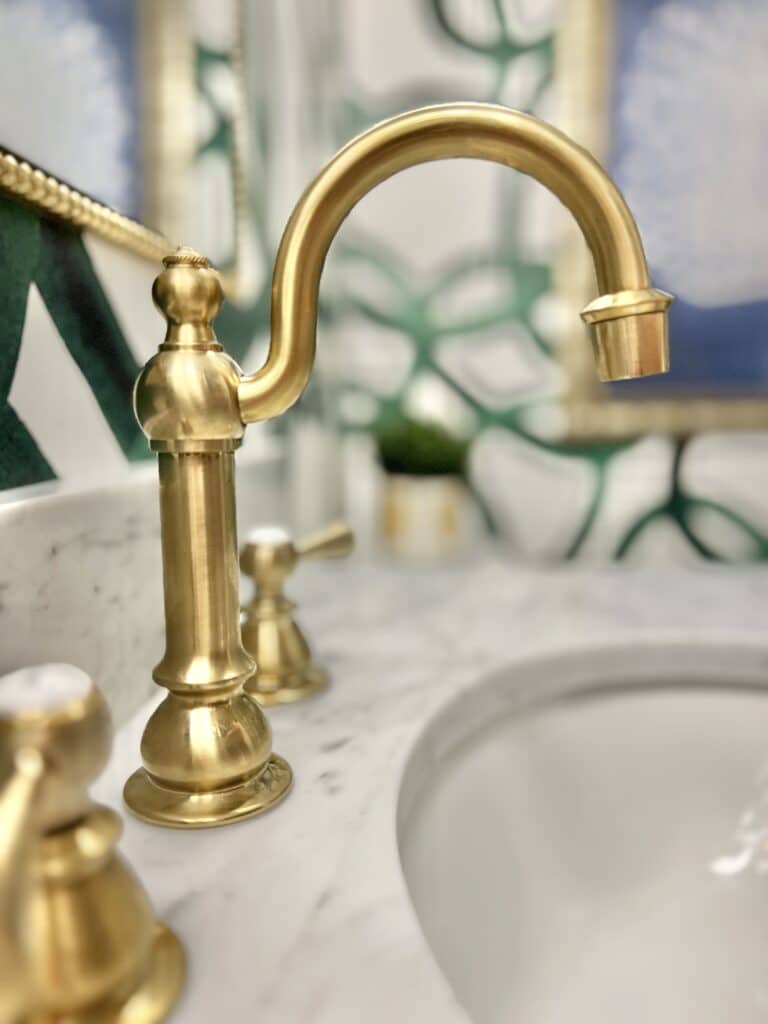 Spicy Sausage Muffin Recipe for Breakfast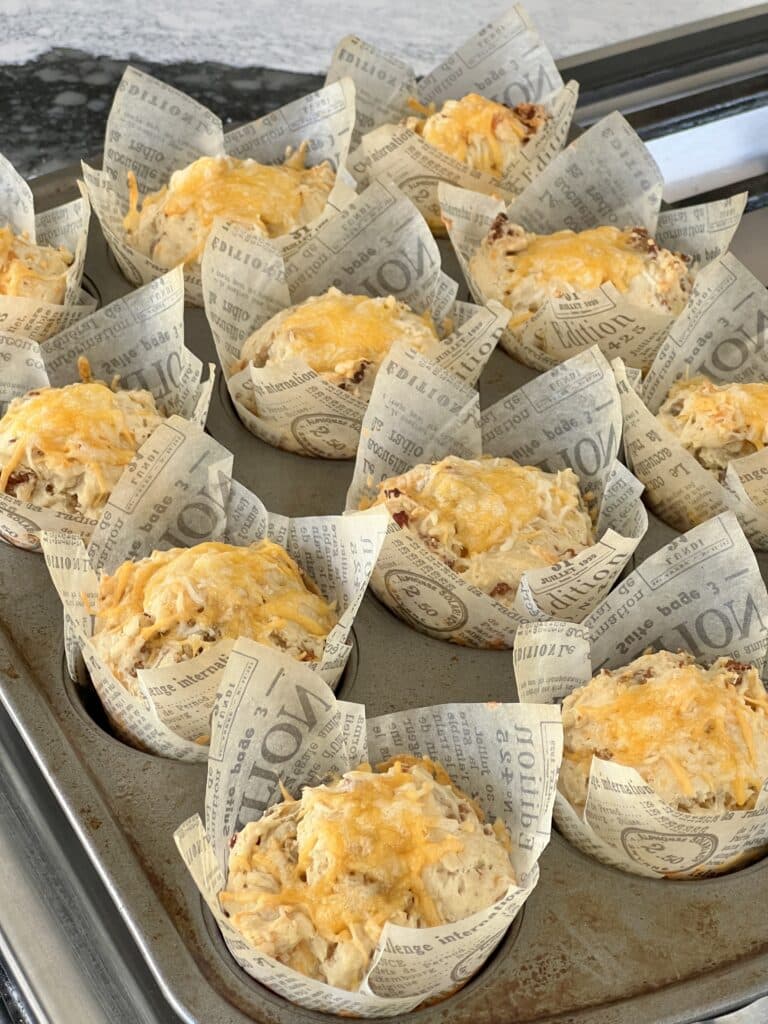 The Best Way to Restore Solar Pathway Lights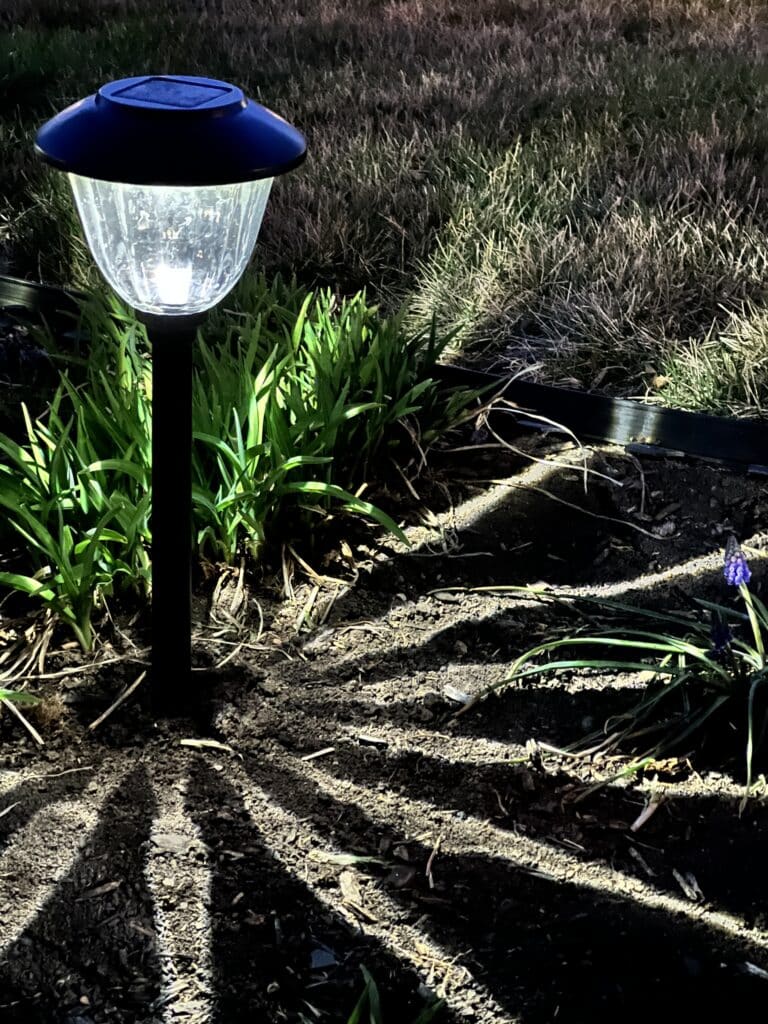 An Easy Fleur de Lis Flower Pot Using Air Dry Clay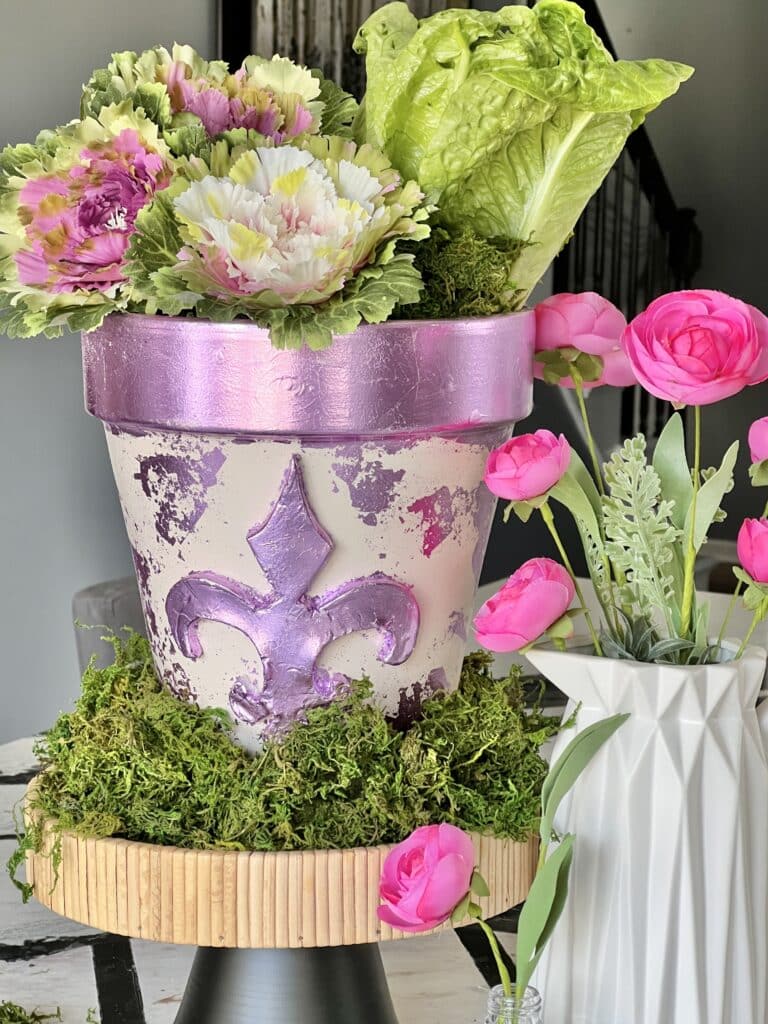 In My Cart This Week
20″ coco lined hanging baskets.
This oblong mirror with the thinnest gold frame.
Dramatic black and white abstract wall art.
Rose Flower Ice Cube Molds (Make orange juice ice and add champagne!)
Look What I Found On the Web
Susan at Hen and Horse Design shared the best potting soil for indoor herbs to grow. Get the inside scoop!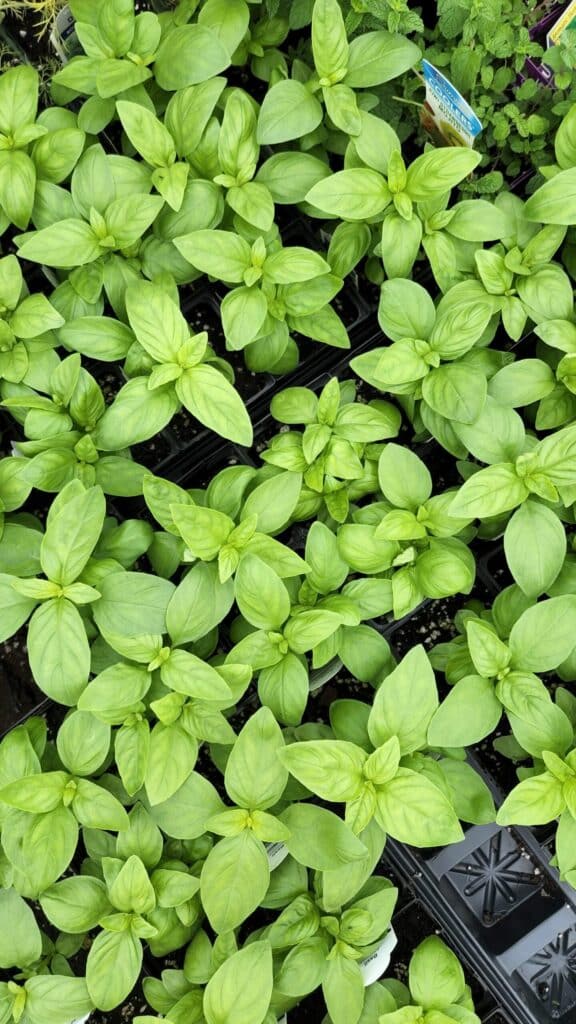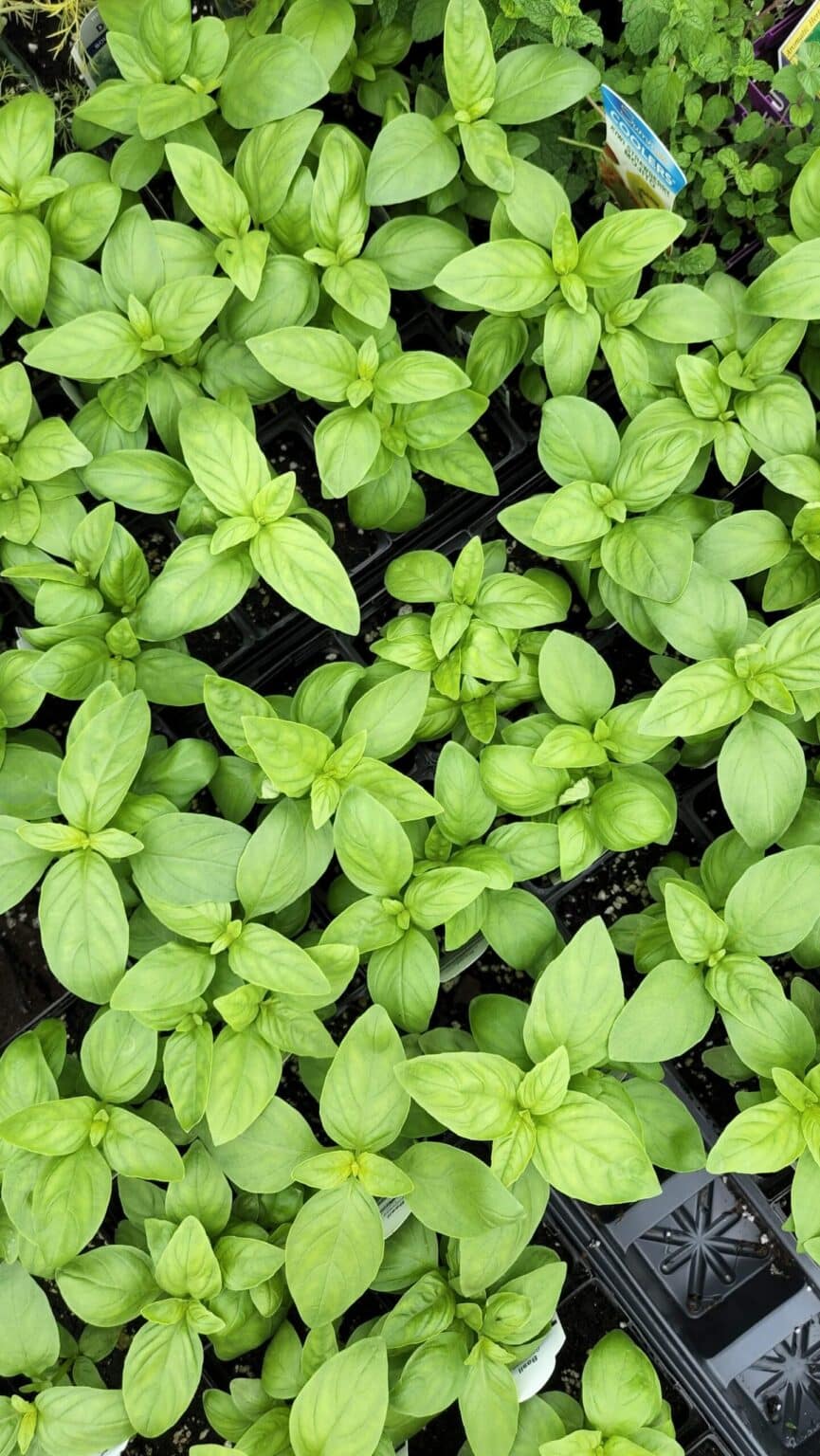 Homemade on a Weeknight showed me that a BLATO is next level for a blt!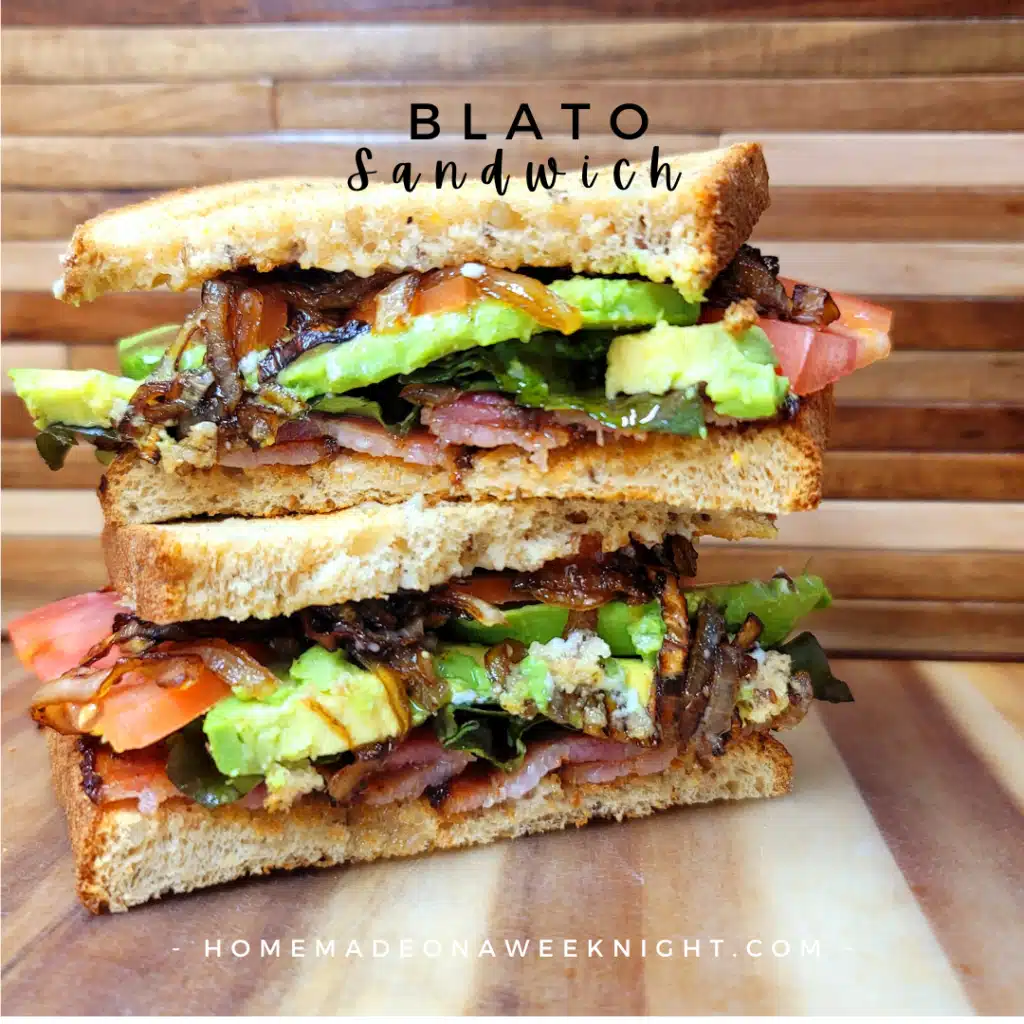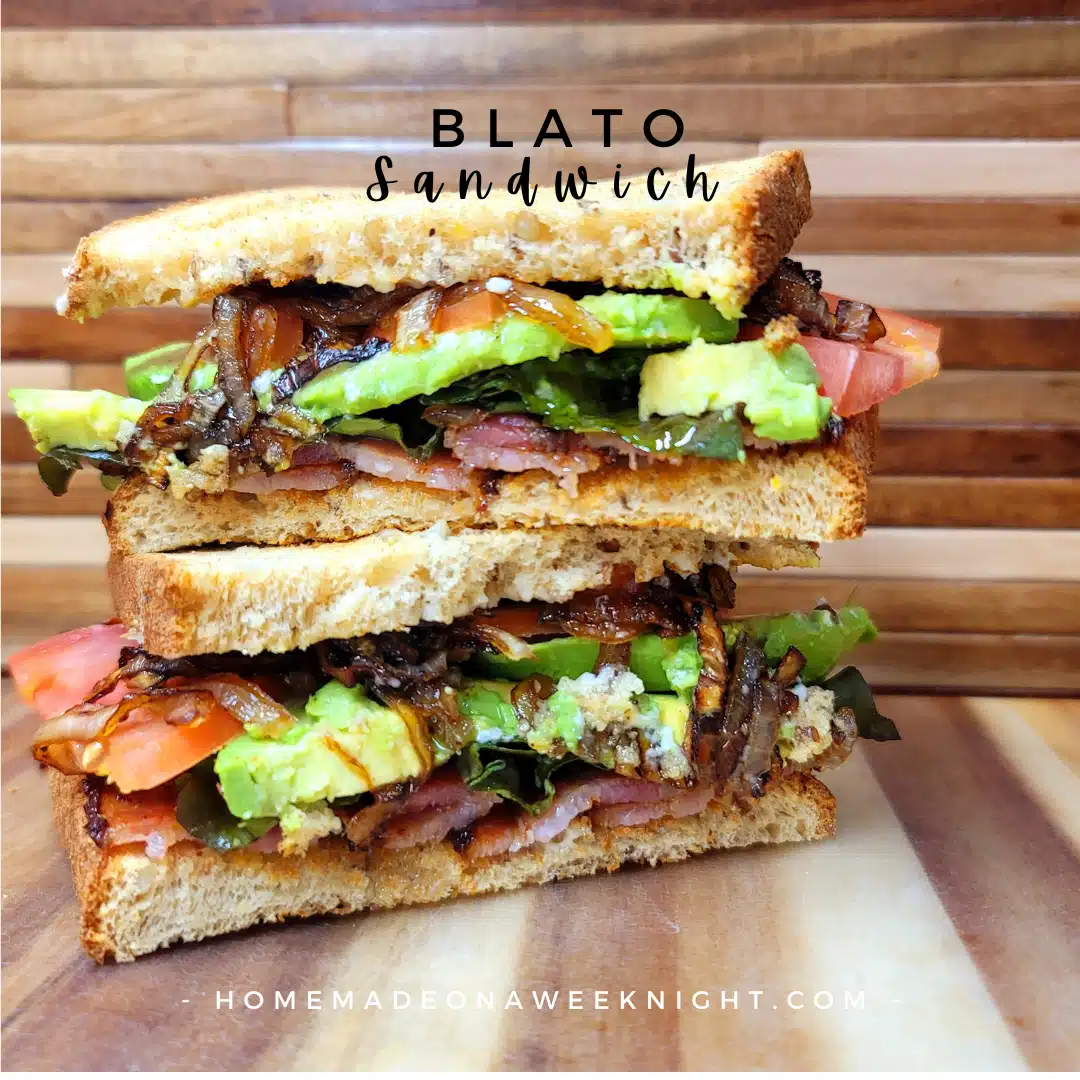 Marieza at Home with Marieza decoupaged this desk blotter and it turn out amazing!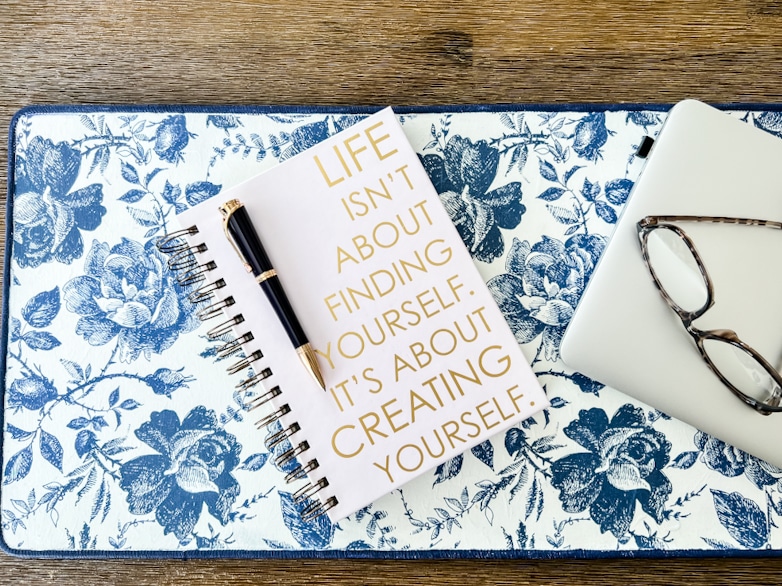 Wishing you a great week!
Always remember…"Home is where your story begins!" ~Annie Danielson
Cheers!

Catch up with Sonata Script!