Saturday Sonata Script – Issue #6
Giving you a peek into the past week for me and Sonata Home Design. The week in review, my favorite finds on the web, and just a little "this and that." I always want to give you great ideas, inspiration, creative motivation, light bulb moments, and a hearty "You can do it!"
I know I am not alone in my passion for home decorating, crafting, and nesting. So, please join me each week for this creative Saturday jolt!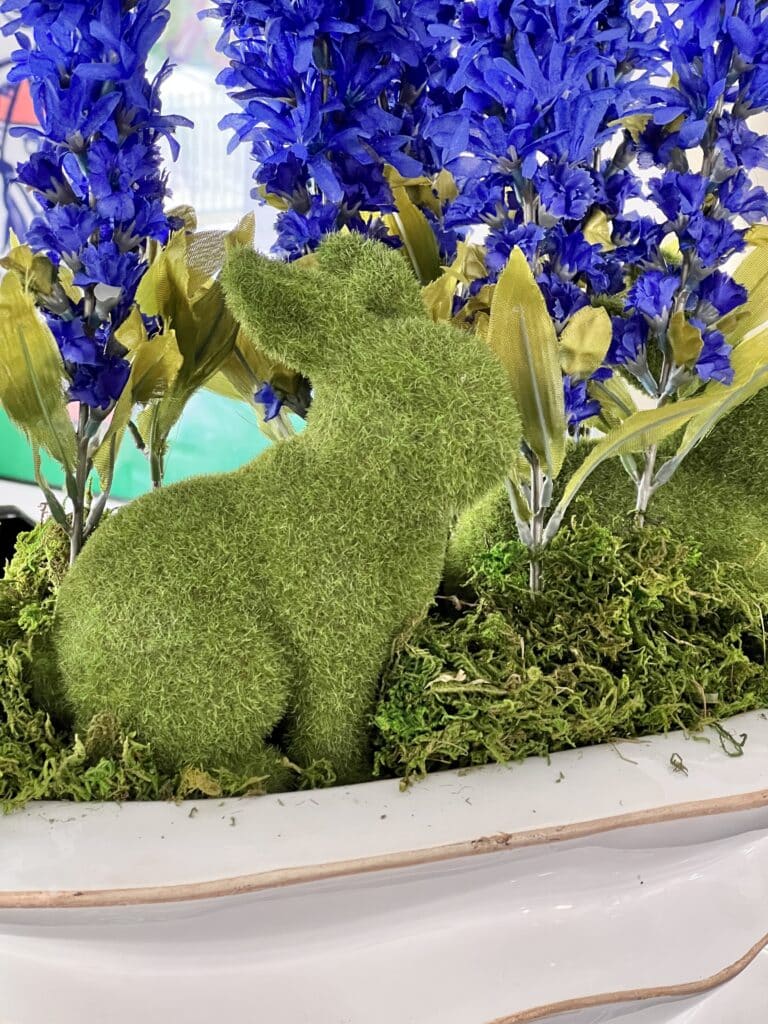 Hi my friend and Happy Saturday!
Good-bye February! (I have to admit that February is my least favorite month.)
So, "Hello March!"
Thanks for stopping by…take a peek at what has been happening!
This Week's Hustle and Bustle
It's been a busy week around here! Here is the hustle and bustle…
Shopping? Me?
Planning a little girls' shopping trip to Kansas City this weekend and I'm so excited.
(It might just be someone's birthday weekend!)
All That Jazz
As the director of the jazz choir, Jazz Unlimited, at Doane University, I took the group to a jazz festival at Southwester Community College in Creston, IA. You would be AMAZED at the high quality vocal jazz at this tiny school. I was incredibly proud of Jazz Unlimited and enjoyed a full day of great jazz!
Plant Propogating
The sun came out this week and gave me a little spriing fever! It is too cold to plant anything outdoors so my attention went to plant propogation.
My pilea is thriving in the kitchen window sunshine and sprouting lots of little baby pileas that I can replant.
These are such easy plants to grow. Just aim for bright indirect light and water from the bottom by weekly setting the pot in a dish of clean water.
Bentley
Bentley had the busiest week of any of us…here are just a couple of his antics:
Hard as I try, Bentley can find the most obscure items to chew. In this case, a tube of rose pink lip gloss. Smoochie dog!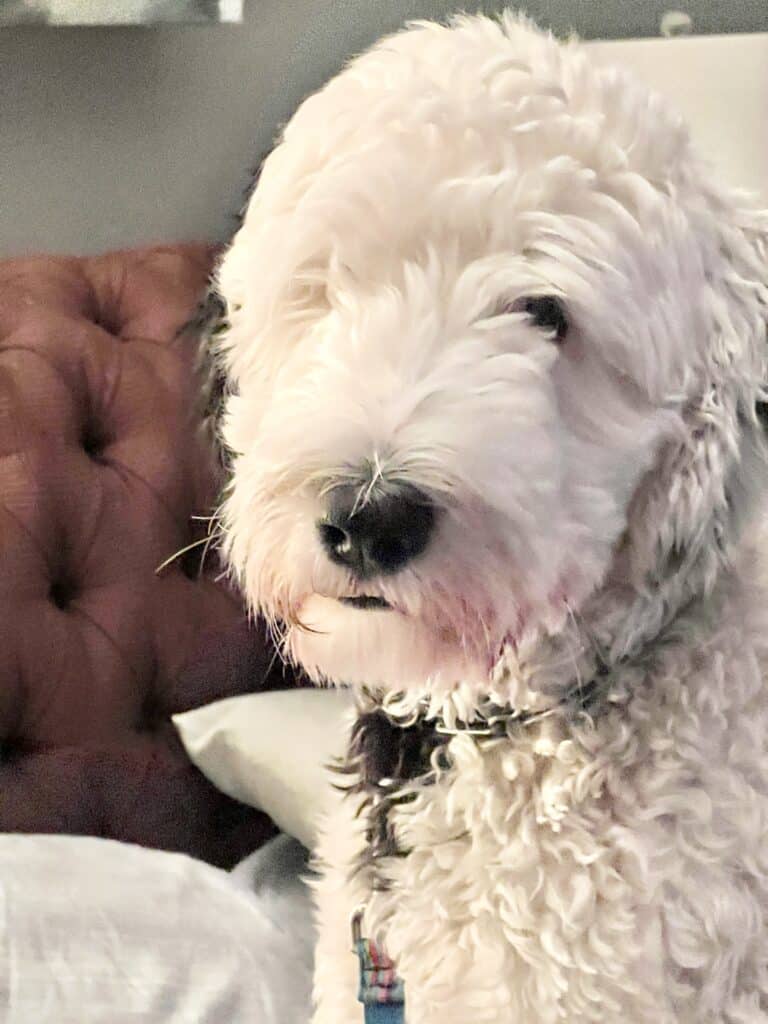 Oh, There's More!
A huge crash from the living room sent me running into the room to see what had happened.
Evidently, the roomba started up and startled Bentley. Startled him to the point of moving a side table two feet and everything on top crashing to the ground.
The miracle…nothing broke!
Doesn't Bentley look contrite!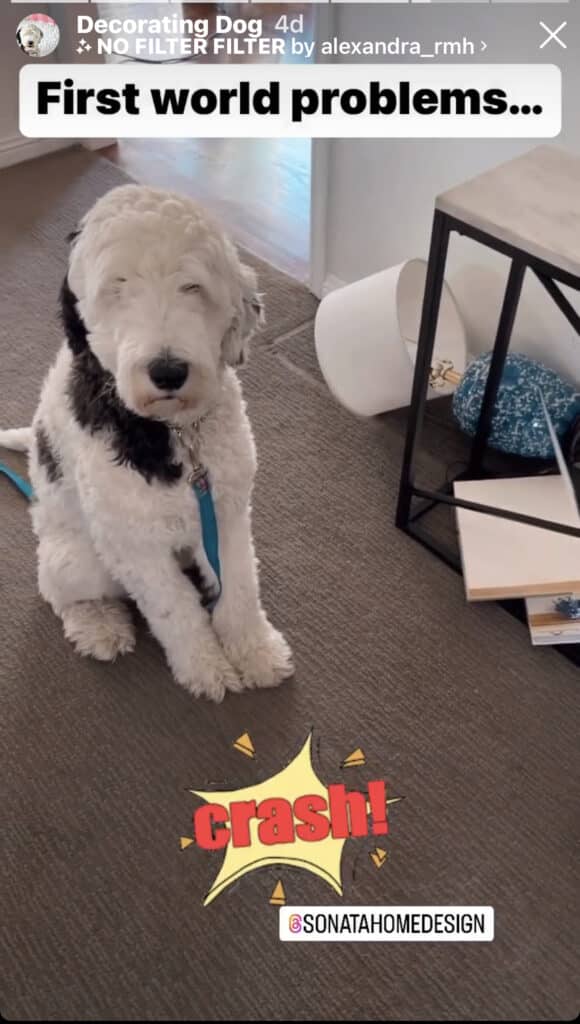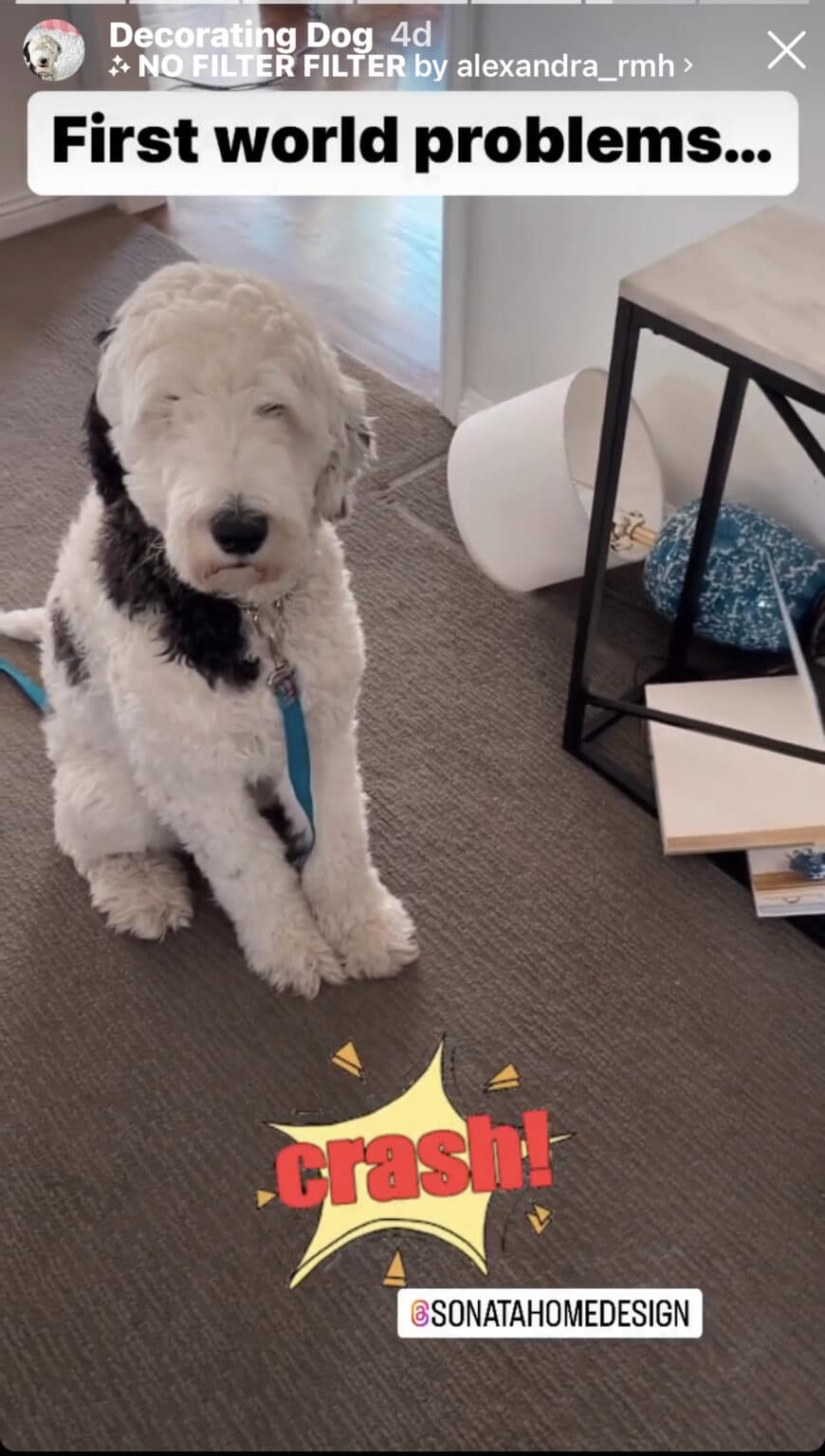 Bentley also think you might enjoy subscribing to Sonata Home Design!
Blog Posts You Might Have Missed
An Inexpensive Spring Floral Display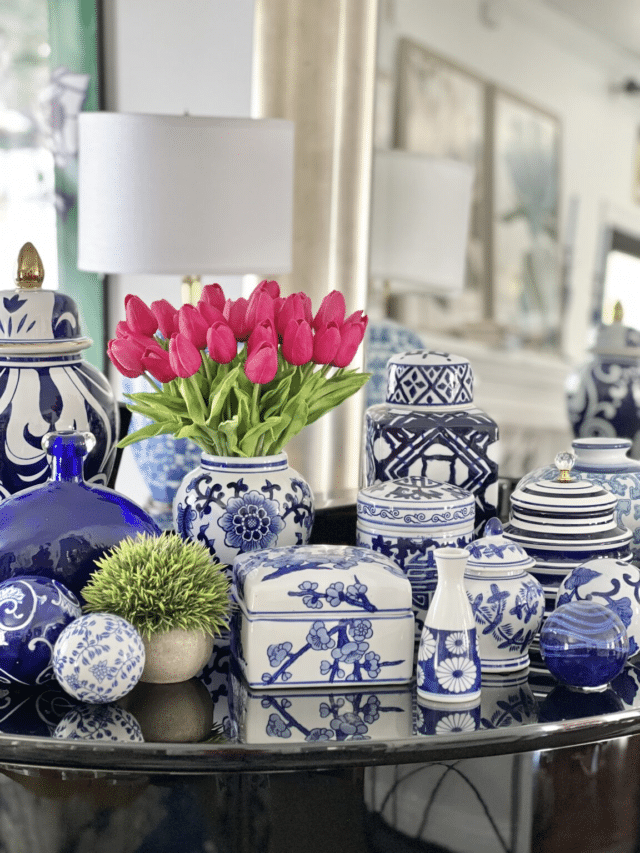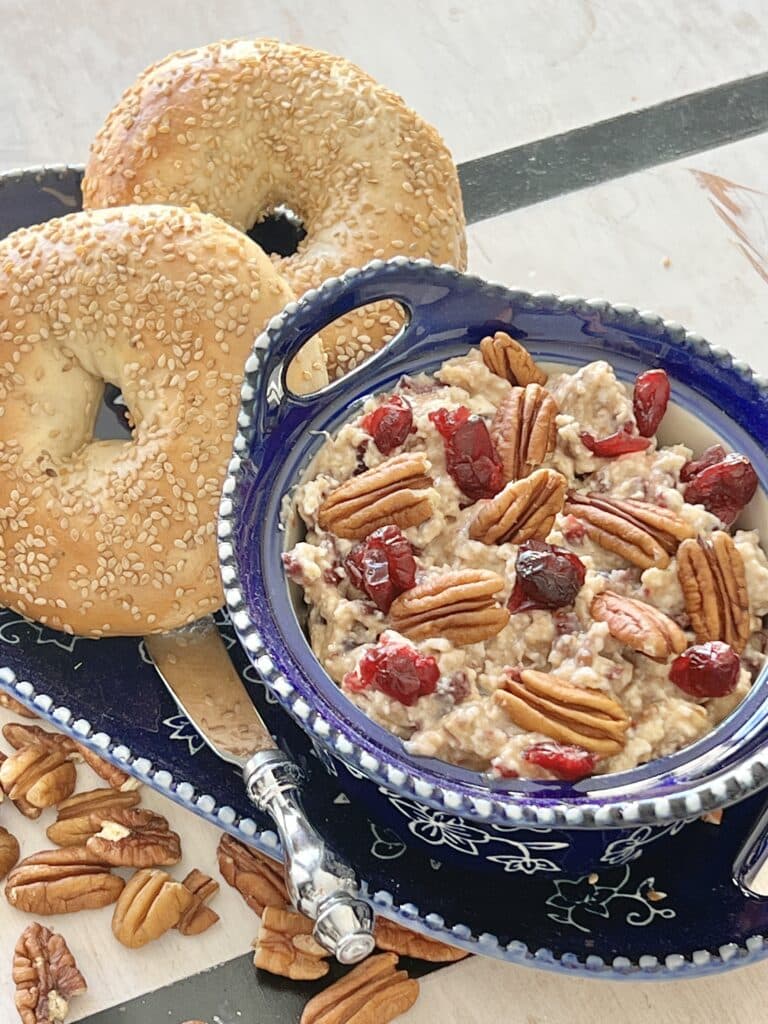 In My Cart This Week
This tulip wreath is full of my favorite shades of pink and looks great on our front door!
These woven basket boxes are perfect for storage but also for adding texture to a coffee table, bookshelf or nightstand.
Did you know that tulips are my favorite flowers? They most definitely are and these white tulips are stunning!
Look What I Found on the Web!
My friend, Brooke shared her Farmhouse 1820 Home Office Makeover Reveal. Can we say GORGEOUS! (Check out the amazing wallpaper!)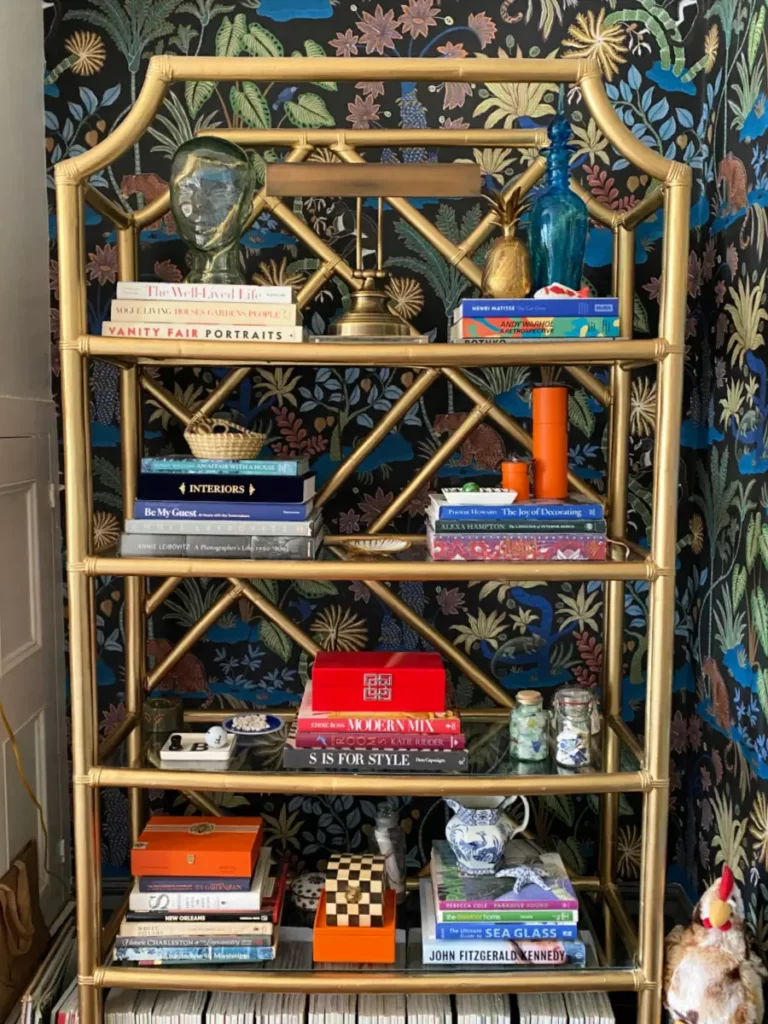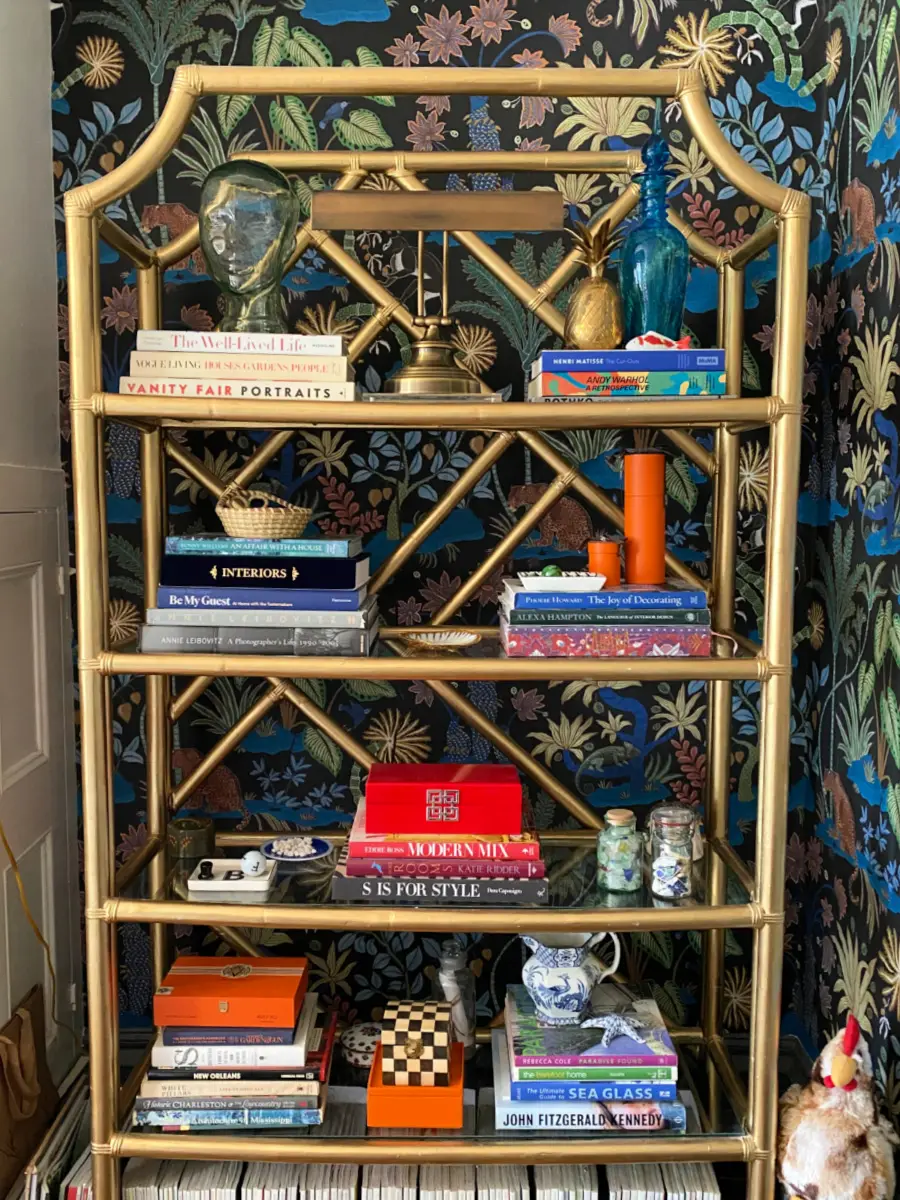 Kim from Cottage in the Mitten has some adorable ideas for decorating a lantern for spring!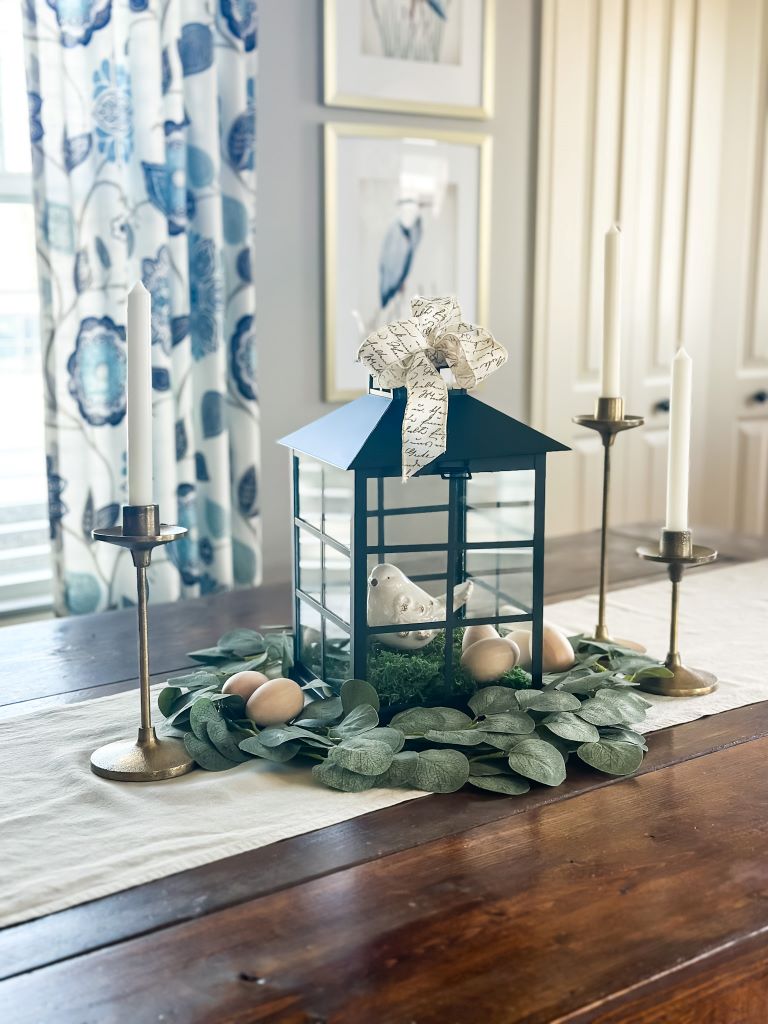 Do you dream like I do about having a She-Shed? My friend, Wendy from WM Designhouse, has virtually fulfilled all of my Shed-Shed dreams with her post 19 Best Ideas for Inside of Your She-Shed Oasis!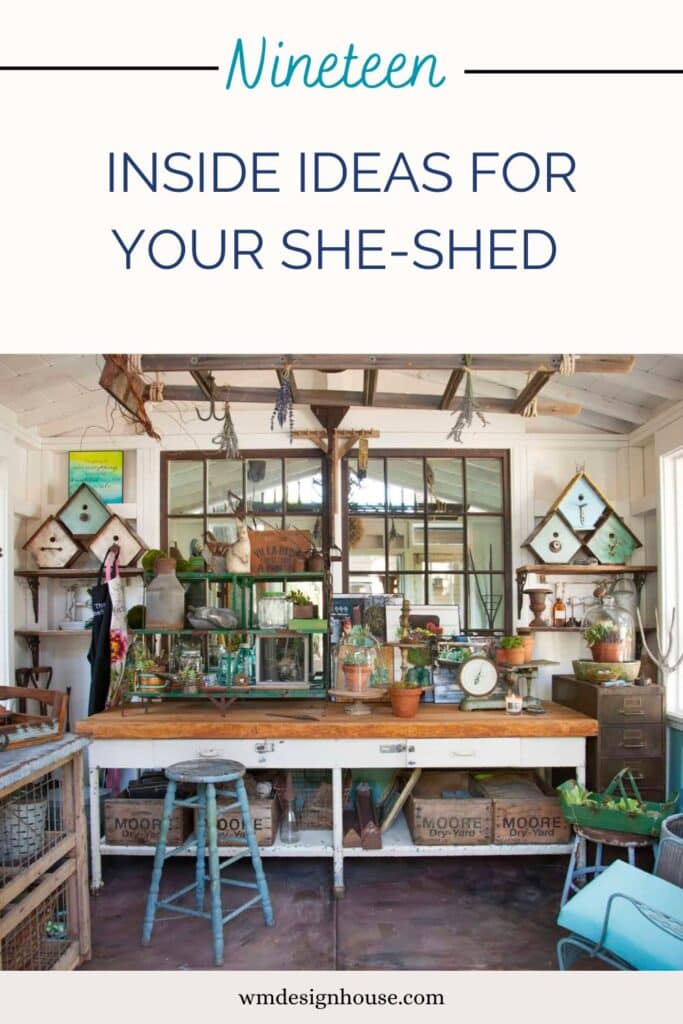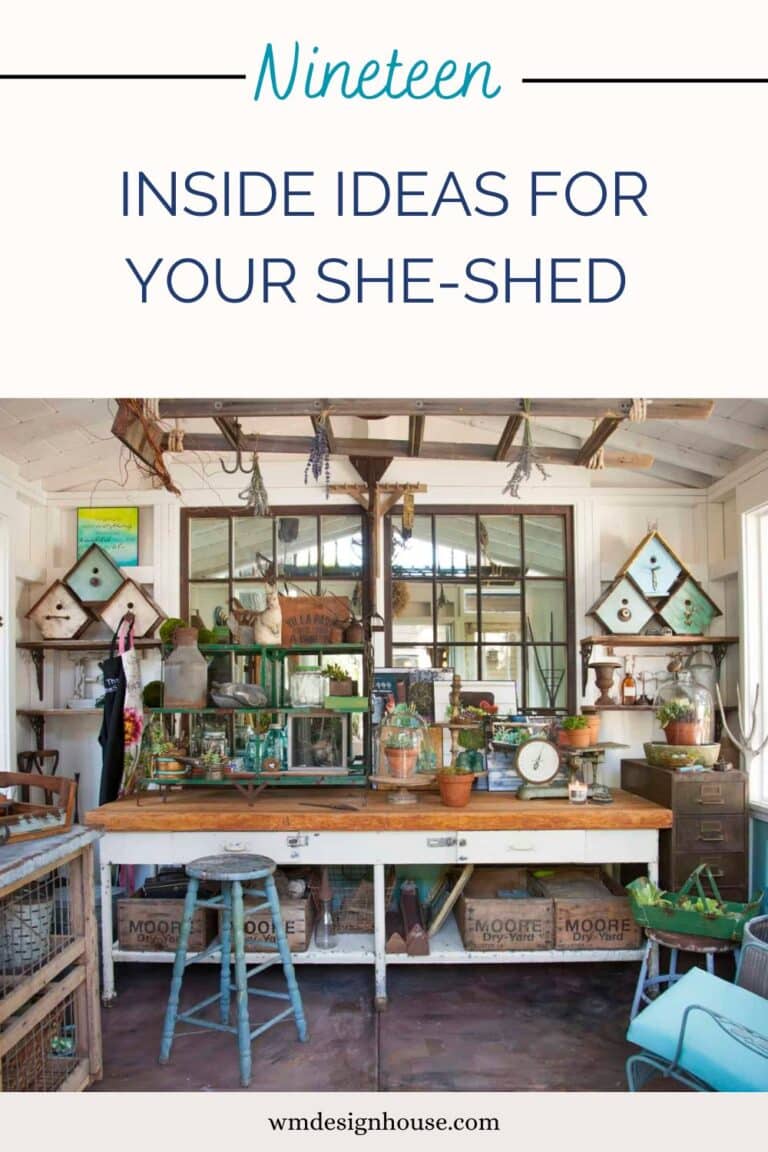 Who doesn't want more storage space? Diane from South House Design reminded me to look UP and give me great instructions on How to DIY the Best Overhead Garage Storage! (This is genius!)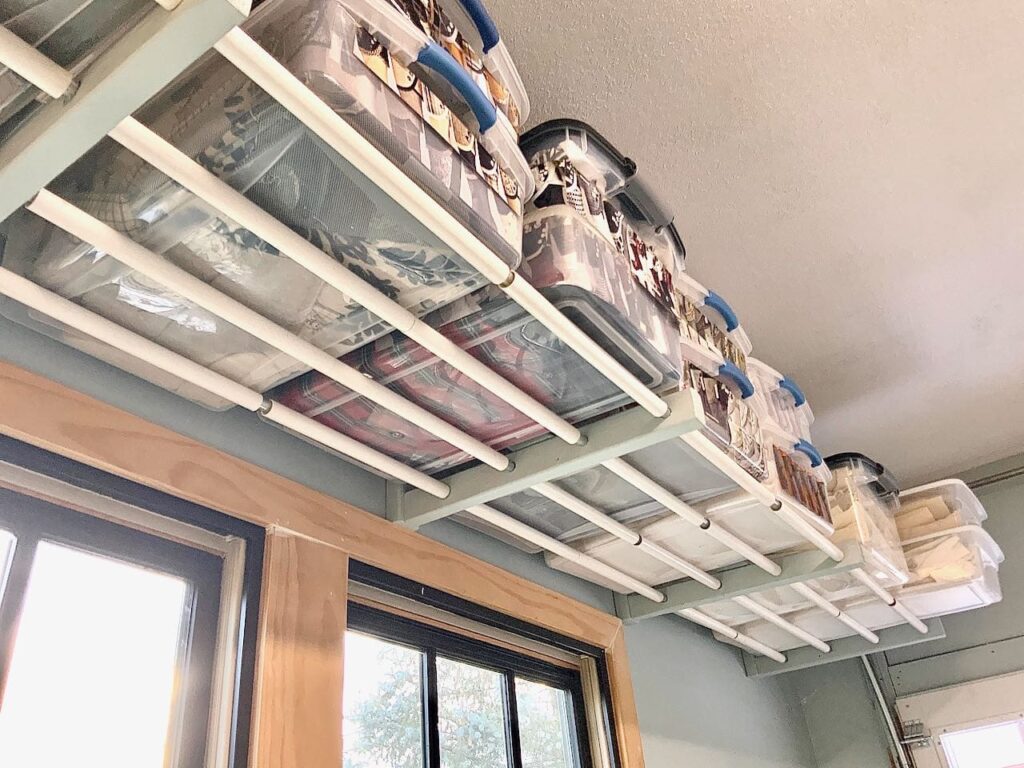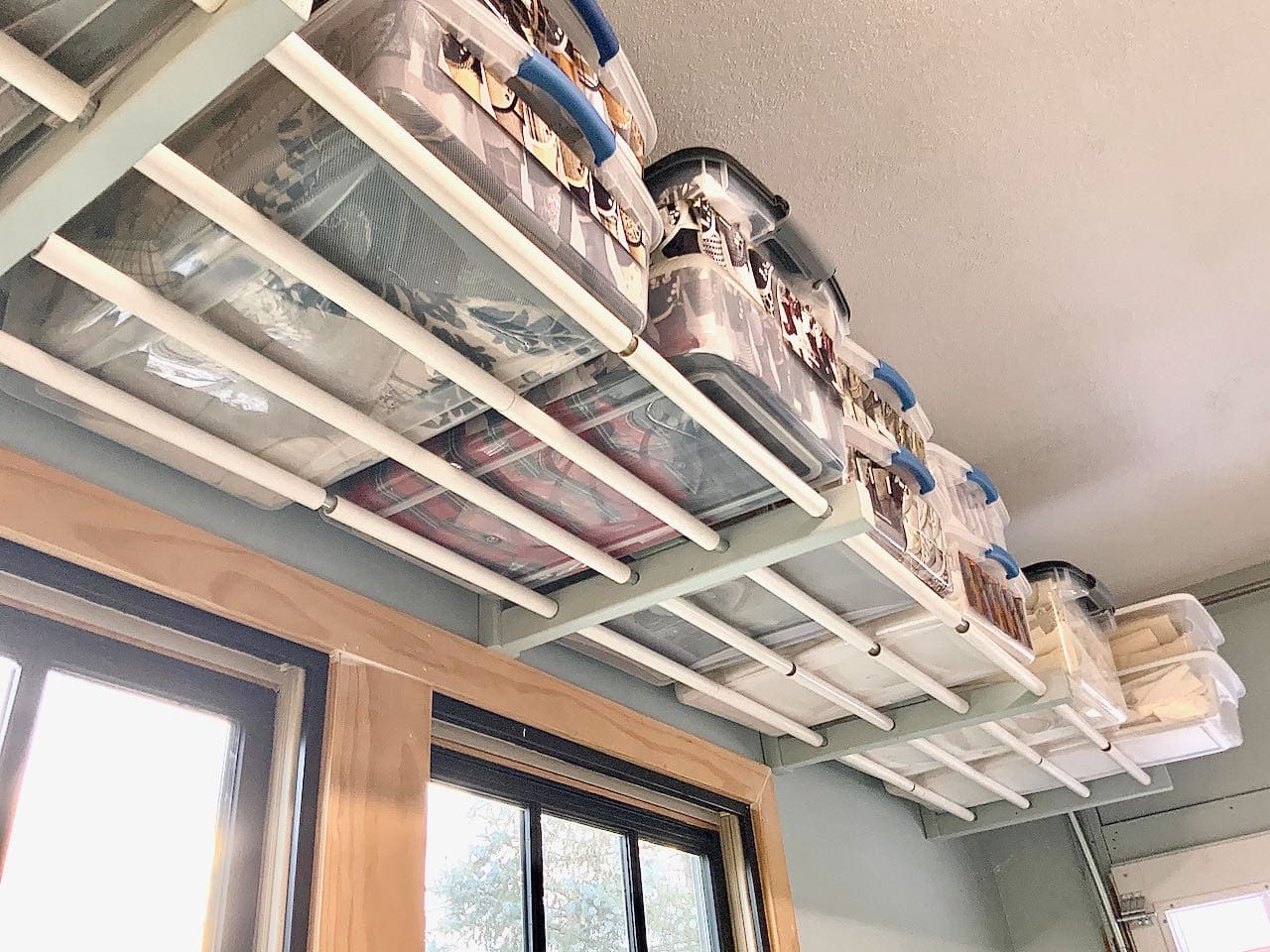 Are you a chili aficianado? Jen from Midwest Life and Style give you all you need to know on How to Plan the Ultimate Chili Cook-Off party!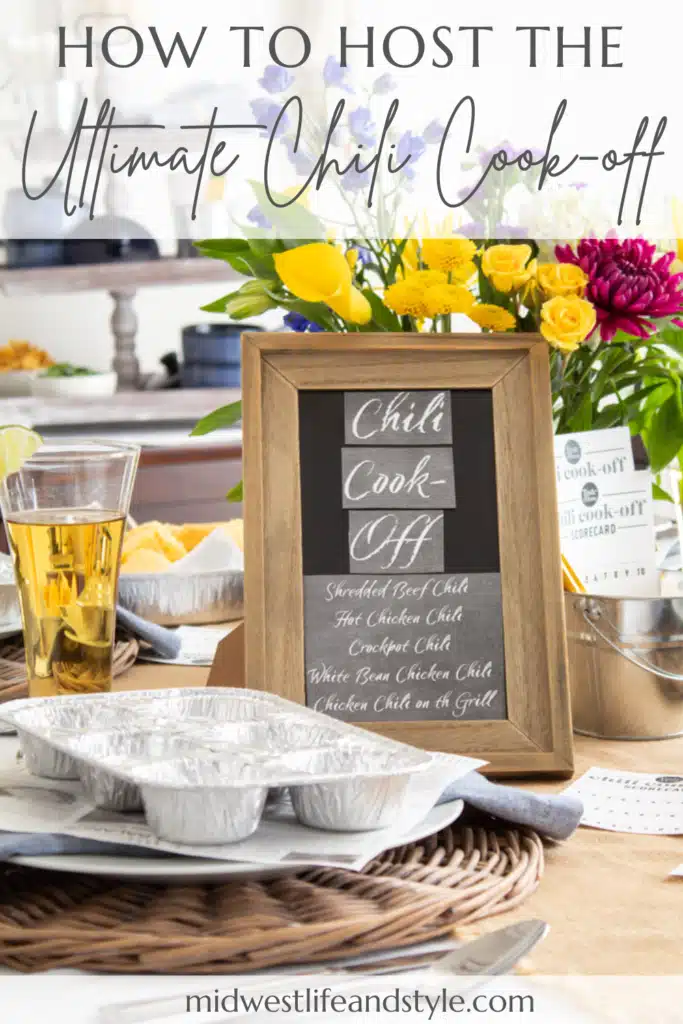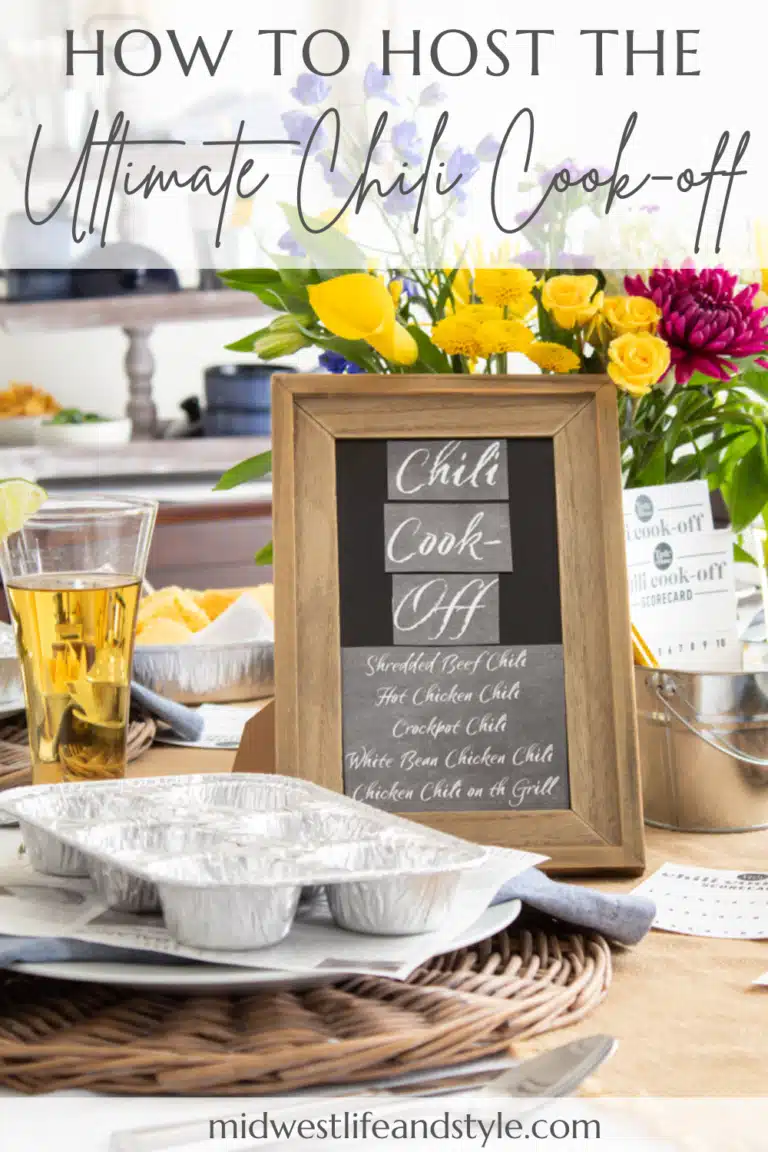 Can I Ask a Favor?
As Sonata Home Design grows, I would love to also grow my social media community. Please consider joining me on Instagram, Pinterest, and Facebook!
Wishing you a great week!
Always remember…"Home is where your story begins!" ~Annie Danielson
Cheers!