The Best Smoked Butterscotch Latte Recipe
Jump to Recipe
If you're a coffee lover, then you'll want to try your hand at making this delicious smoked butterscotch latte recipe. With its smoky-sweet flavor combination and creamy deliciousness, this latte is as comforting as it is tasty!
I'm on a latte kick and can't wait to share this yummy recipe!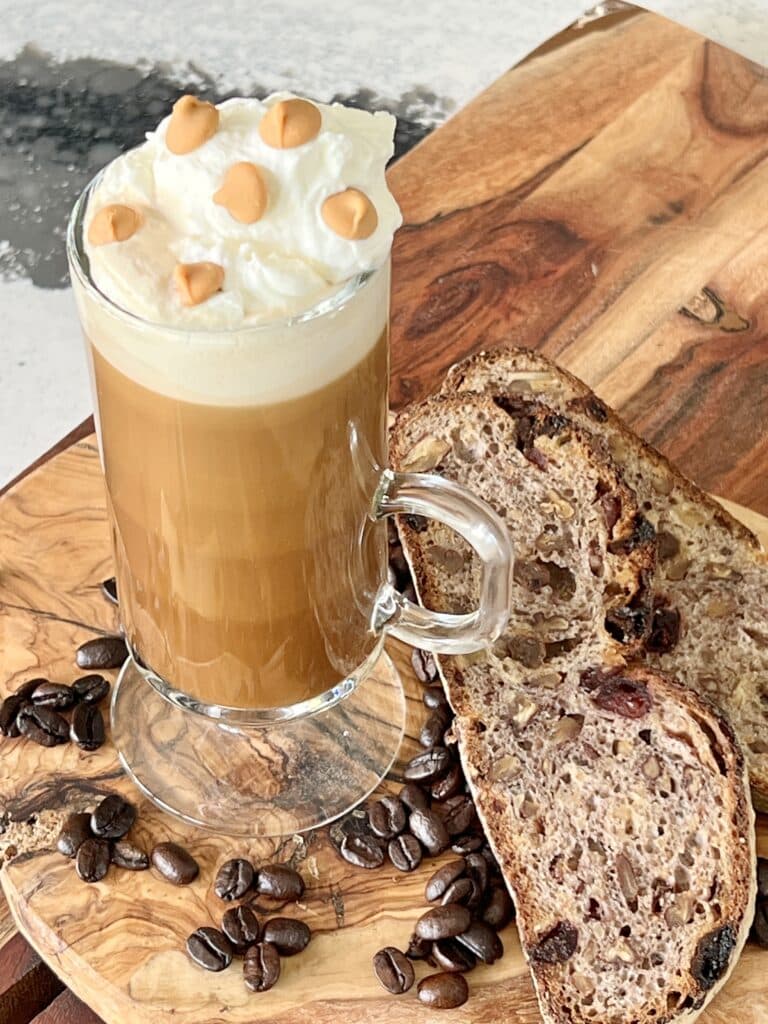 This blog contains affiliate links. This means a small commission is earned if you make a purchase by using this link. The price you pay will be the same whether you use the affiliate link or go directly to the vendor's website using a non-affiliate link.
For the Coffee Lover…
To be clear…I am normally a basic black coffee gal.
Maybe a little almond milk here and there.
It gets me going in the morning and is one of my favorite things to share with friends.
This smoked butterscotch latte recipe stopped me in my coffee-drinking tracks!
It gives me my daily dose of caffeine and satisfies my sweet tooth at the same time!
Plus, it is so incredibly quick and easy!
This drink is very similar to the crowd favorite Starbucks smoked butterscotch latte. But with the convenience of making it in the comforts of your own home!

What is in a Smoked Butterscotch Latte?
In terms of ingredients, you can go about this two ways…
For both methods, you use the simple ingredients which are coffee, butterscotch sauce, and cream or half and half.
You can use any type of milk that you want but just know that some milks don't whip up as well.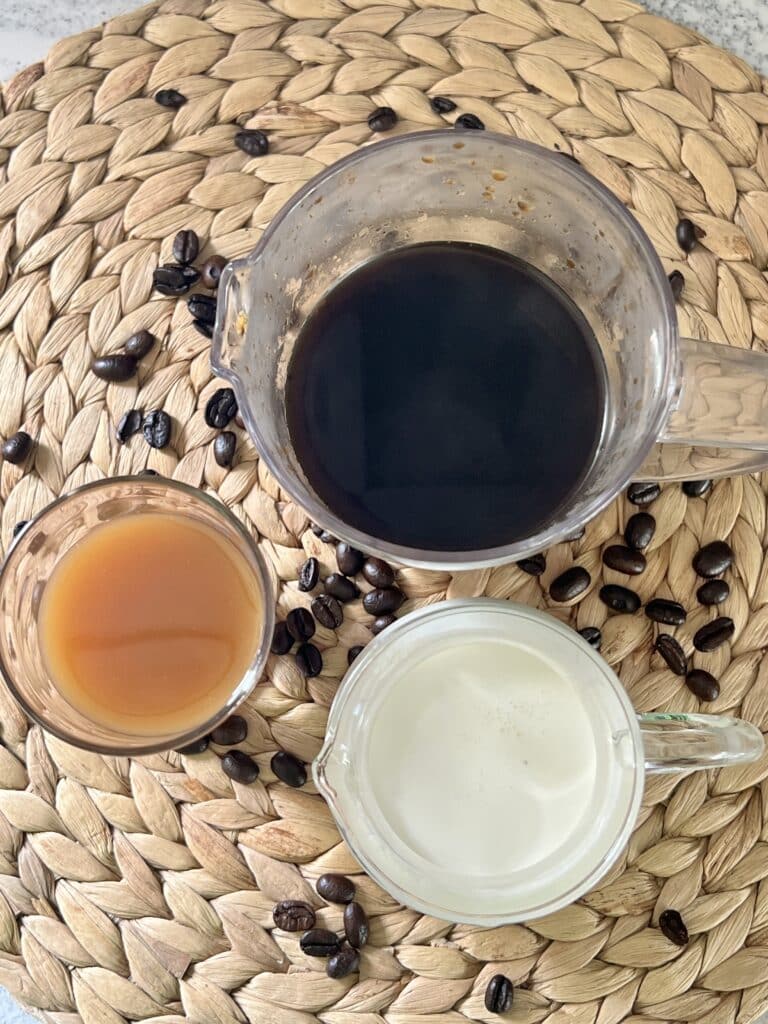 Liquid smoke is the magic ingredient that gives this coffee drink its personality!
Just one or two drops though…liquid smoke is intense!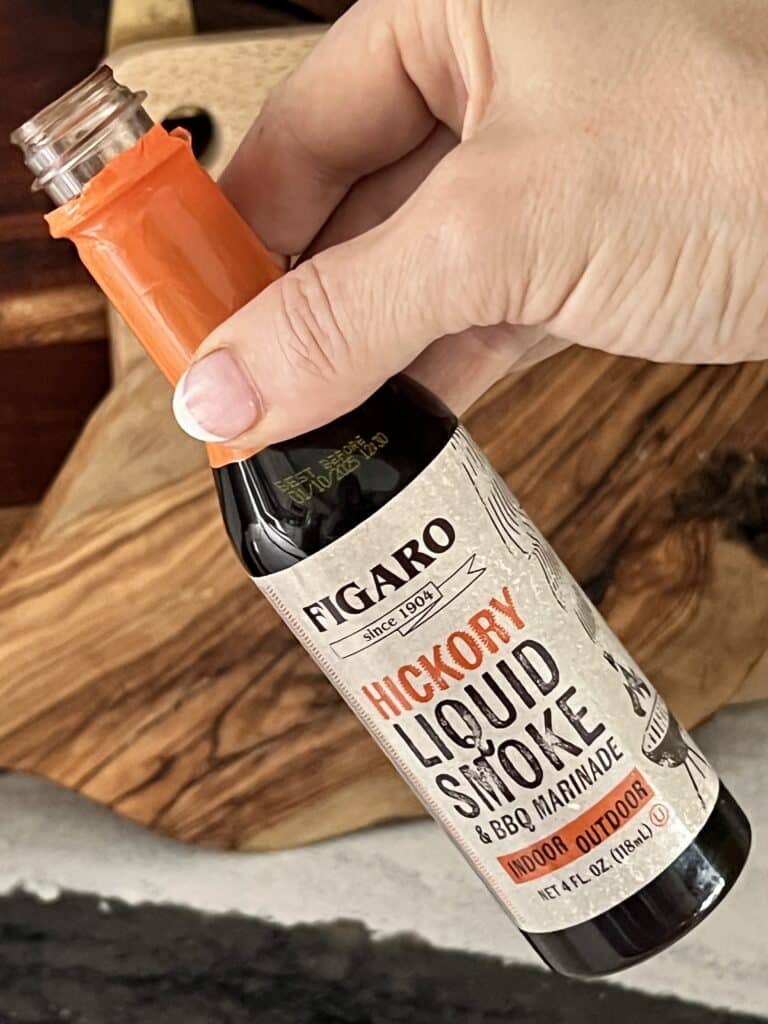 If you want to make your own homemade butterscotch sauce, you will use 4 tablespoons unsalted butter, 1/2 cup dark brown sugar, 1 teaspoon salt, 1/2 cup heavy whipping cream, and 1 tsp. vanilla.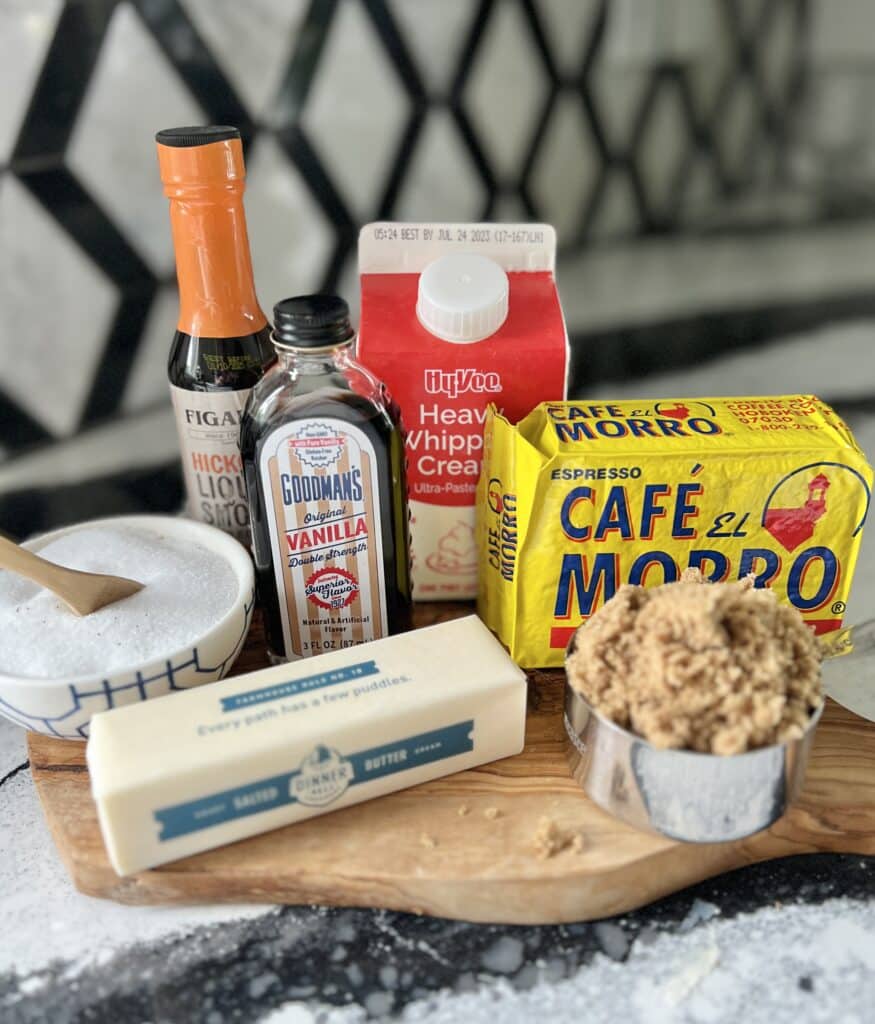 Or, you can take the easy way (like me!) and just buy a jar of butterscotch topping!
I have tried both ways and, honestly, will probably go with the jar topping from now on. So easy and so good!
Is Smoked Butterscotch Latte seasonal?
Many Starbucks coffee drinks are seasonal and this is one of them. However, the benefit of copycat recipes is that you enjoy them any time of the year!

What does a Smoked Butterscotch Latte taste like?
If you love butterscotch flavor, you will love this. It is a combination of the bitterness of pure espresso combined with the subtle flavor of butterscotch and natural smoke flavors.
A smoky butterscotch latte is like a butterscotch candy that has been infused into the best coffee! The perfect smoky butterscotch latte!
How to Make a Sweet Smoked Butterscotch Latte
This could not be easier!
In a tall glass, combine espresso and good butterscotch syrup, sauce, or topping. Add a couple of drops of liquid smoke…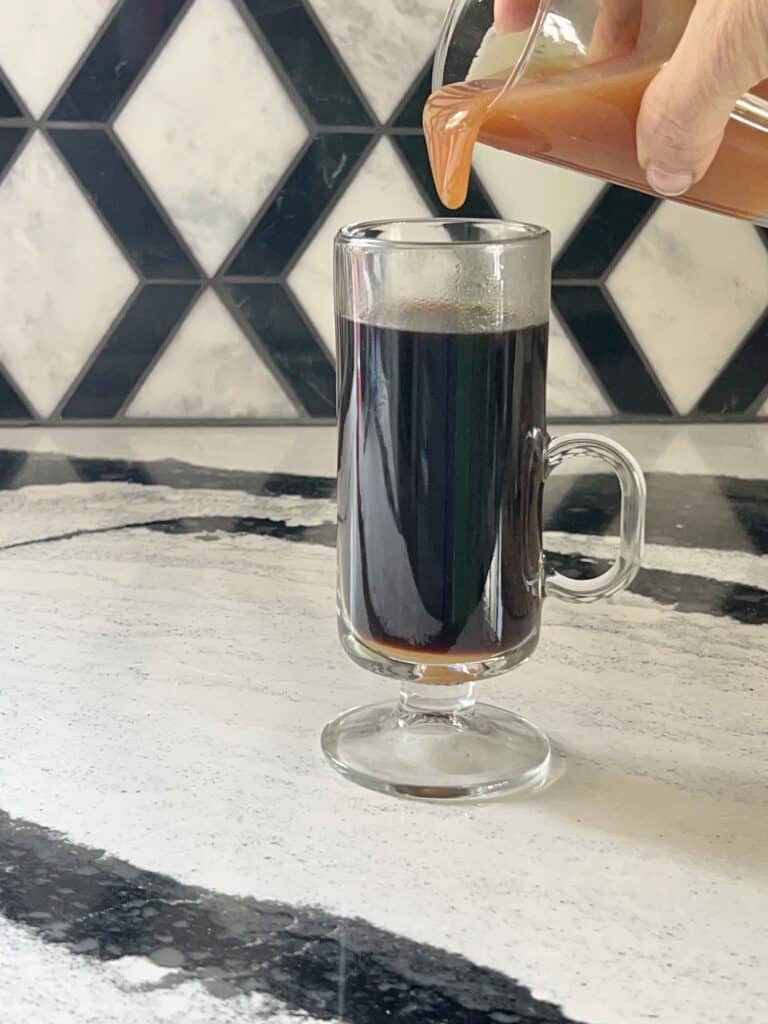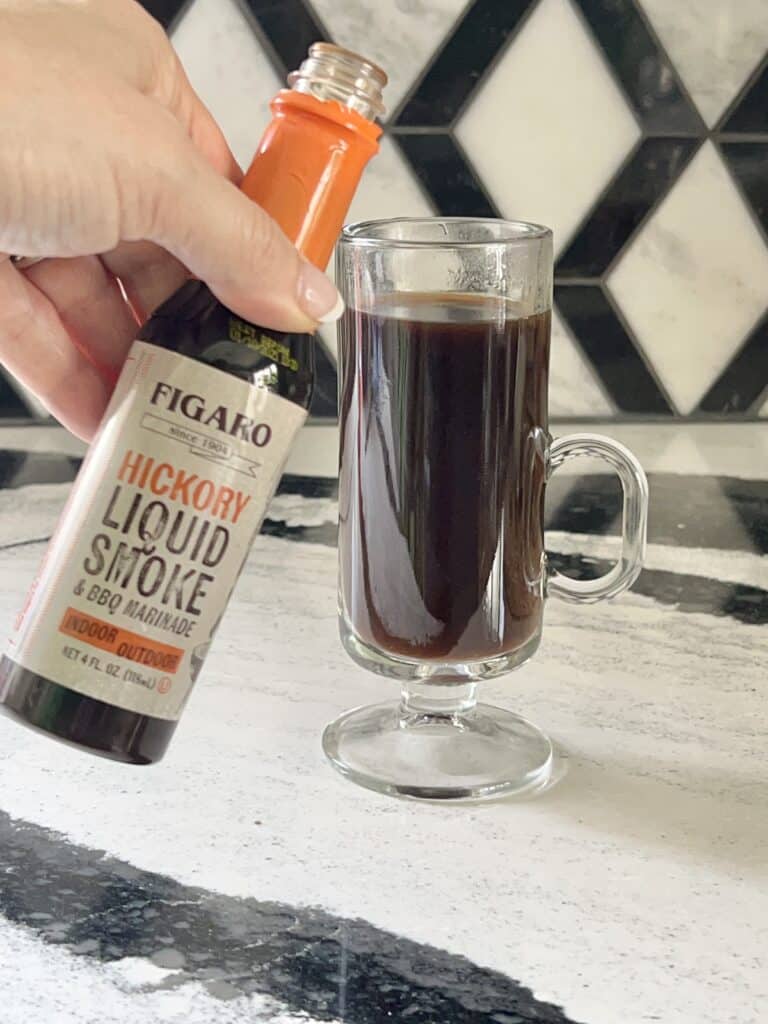 …and frothed milk for the top.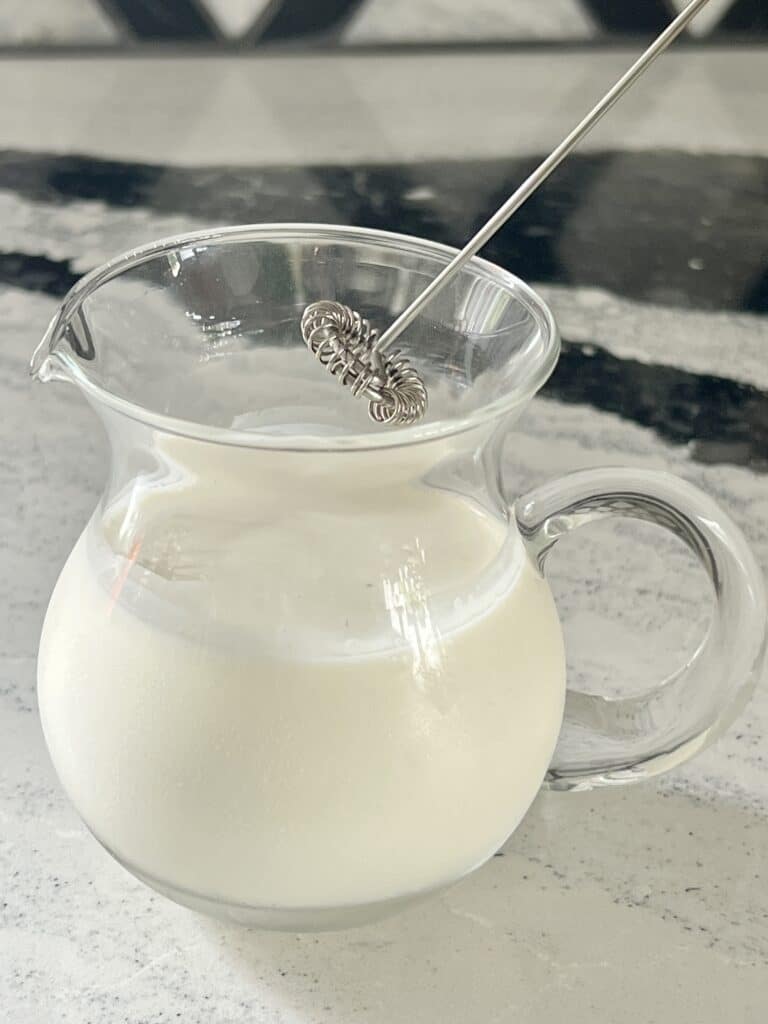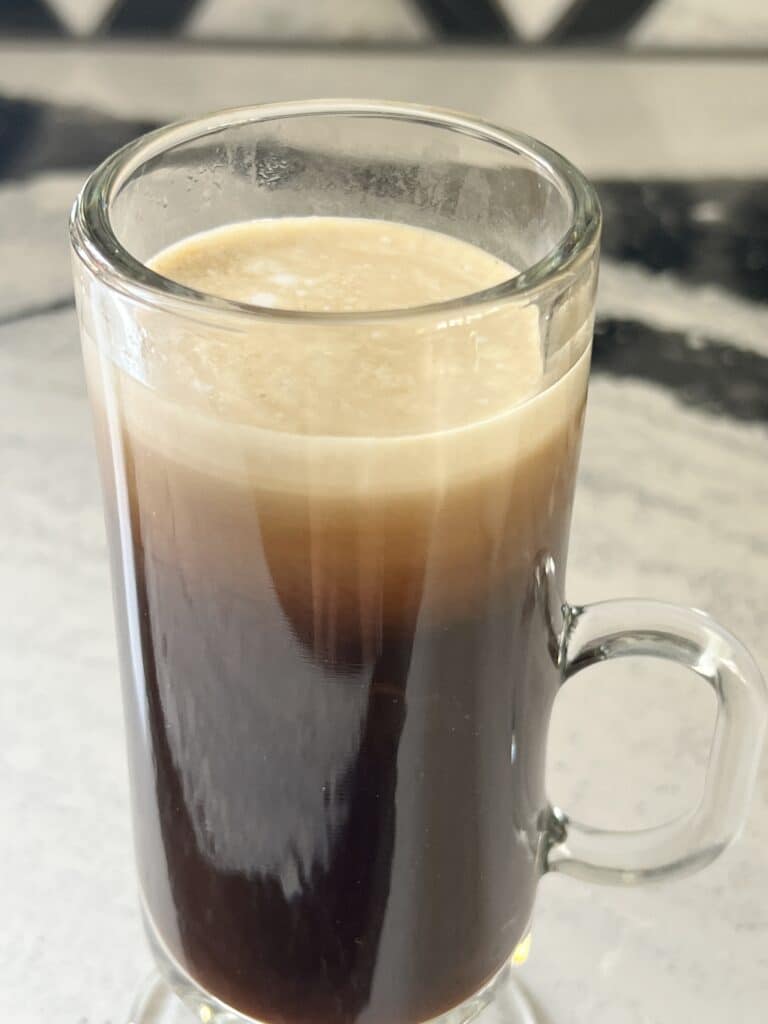 The crowning glory is more whipped cream and butterscotch chips!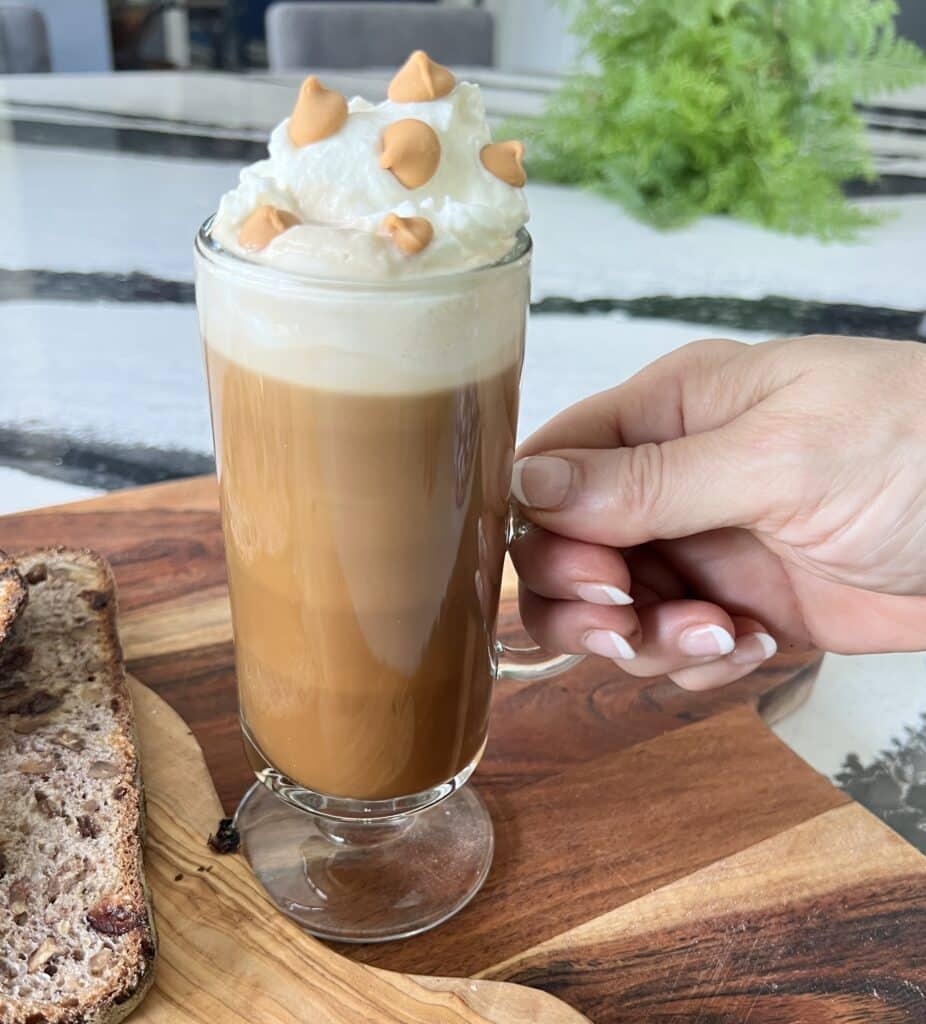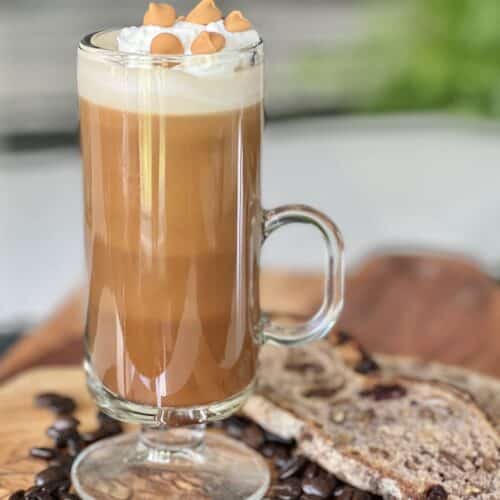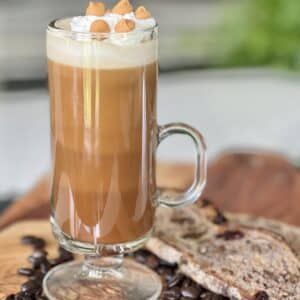 Smoked Butterscotch Latte
This delightful beverage combines the smoky notes of freshly brewed espresso, liquid smoke, and the velvety sweetness of butterscotch syrup. Topped with whipped cream and butterscotch chips, this latte is the perfect treat to enjoy any day of the year. Enjoy smoky, sweet, and creamy goodness in every sip!
Equipment
1 Coffee Maker or Espresso Machine

1 Milk Frother
Ingredients
1/4

cup

espresso or strong coffee

3/4

cup

half and half or whipping cream

warmed and frothed

3

tsp

butterscotch syrup

2

drops

liquid smoke

butterscotch chips

optional
Butterscotch Syrup
4

tbsp

unsalted butter

1/2

cup

dark brown sugar

1

tsp

salt

1/2

cup

heavy whipping cream

1

tsp

vanilla extract
Instructions
Pour your espresso or strong coffee into your favorite cup.

Add the butterscotch syrup and stir. 3 tsp. is a guideline…if you like it sweeter, just add more!

Add 1 to 2 drops of liquid smoke. Again, it is up to you as to how much smokiness you want in the drink.

Add frothed milk to the top of the coffee. This works best if it is still warm.

Spoon whipped cream and. butterscotch chips to the frothy top.
To all butterscotch and coffee lovers out there, I hope you take the time to make this delicious smoked butterscotch latte. Even if you're an aspiring home barista, this recipe is simple enough for anyone who strives to move from the daily cappuccinos and frappuccinos and wants to explore a gourmet treat!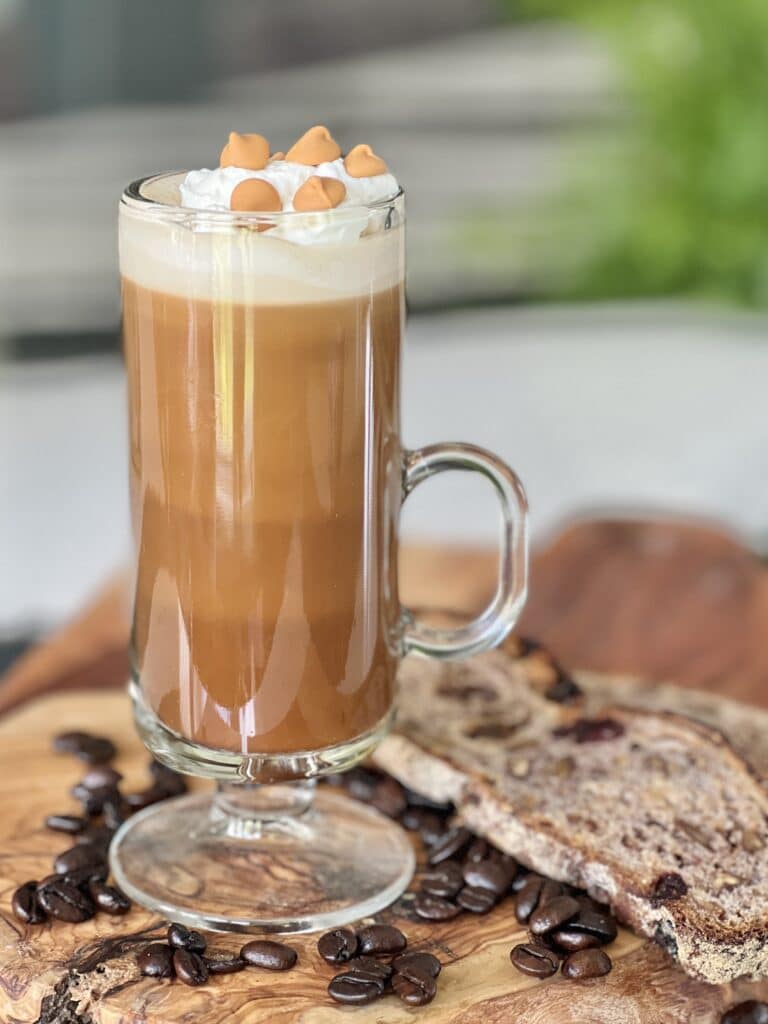 The flavors of sweet butterscotch, aromatic smoke, and strong espresso will keep your taste buds buzzing with joy. Plus, it fits perfectly into any seasonal drinks menu – no matter what time of year it is.
Savor every sip of your homemade smoked butterscotch latte and enjoy it any time of year!!
Cheers!

Don't Forget to Pin It!
Pin the image below to your boards on Pinterest (just click the Pin button in the top left corner). You can also follow along with me on Pinterest!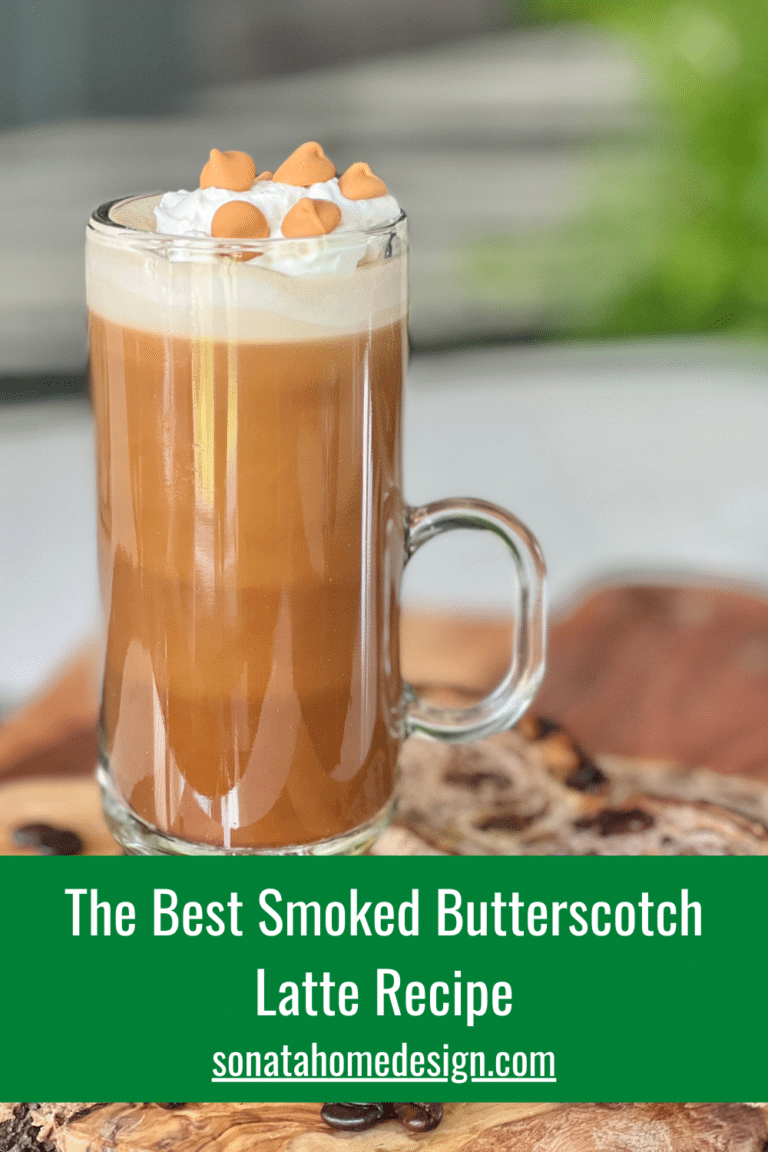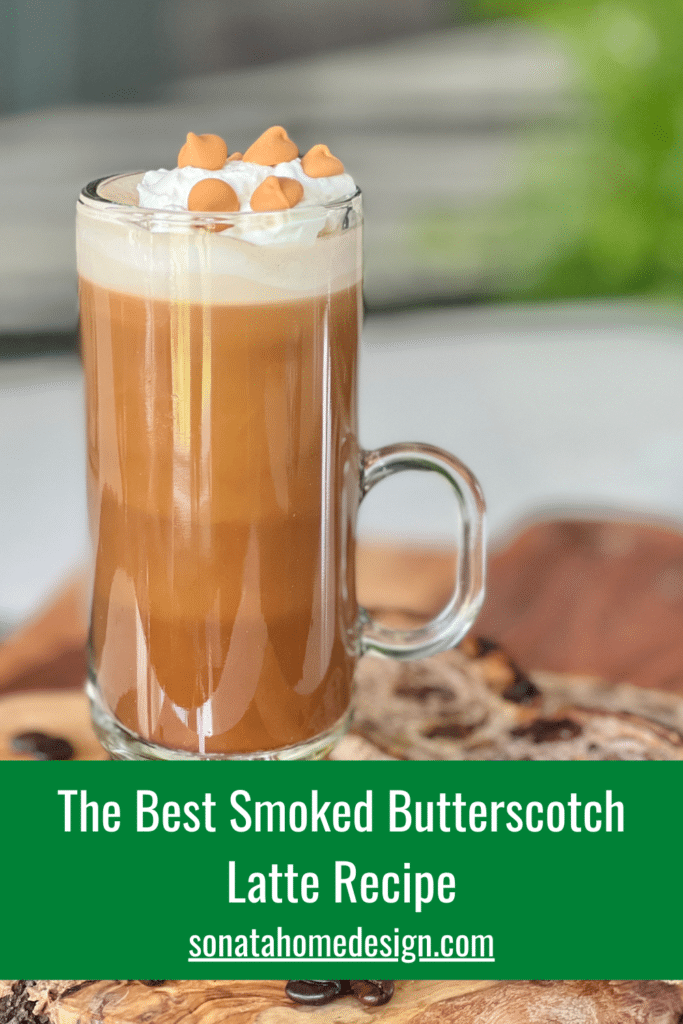 For Your Sweet Tooth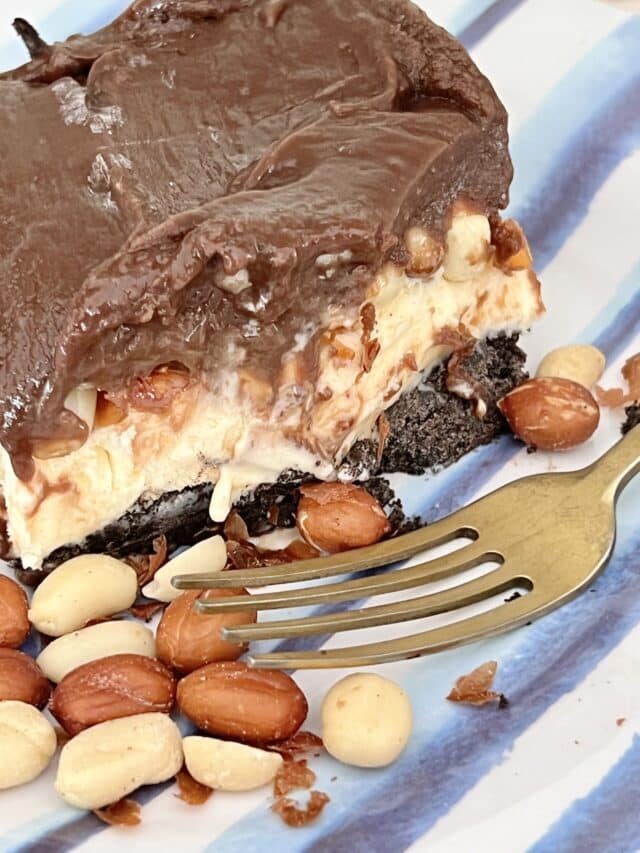 Melt-in-your-Mouth Chocolate Trifle