A Simple Decoupage Bottle Idea
Here is a simple decoupage bottle idea up-cycling glass containers into decorative accents using a paper napkin and rope.
Every time I recycle a bottle, I am thinking of a possible upcycle project. And this time, I came up with a decoupage bottle idea!
So often my brain jumps to decoupage. Why? Because it is so simple and so effective!
Take, for example, these three empty glass bottles. They are in great shape with their classic shape, long neck, and thick, sturdy glass.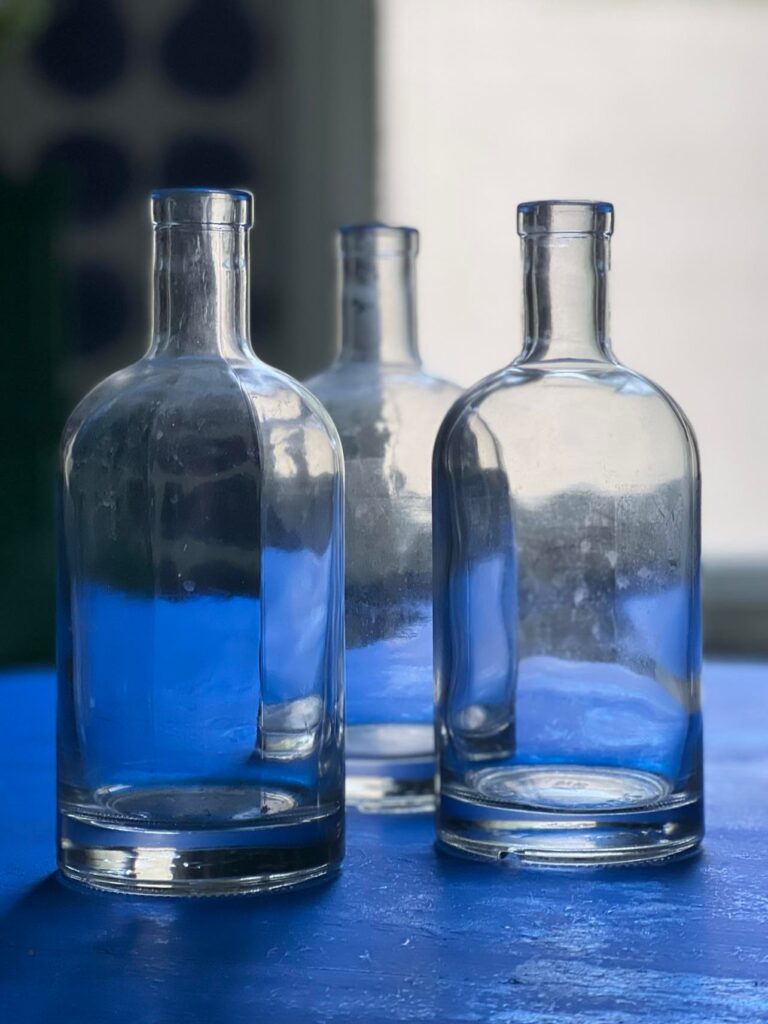 I first saw one of these bottles when I was getting my hair cut. My stylist (aka great friend and armchair therapist) had artfully placed these empty bottles on her front desk with some charming flowers peeking out the top.
Always looking for a good material source, I asked where she had gotten the bottles.
They were leftover bottles from home!
Great friend that she is, she saved some for me over a period of time and I started planning my project!
Decoupage is one of the easiest craft projects out there and these bottles are perfect!
They are like a blank canvas…but with glass!
I've tried a couple of decoupage projects in the past and had a blast!
Mirror, mirror…A Decoupage Mirror
This blog contains affiliate links. This means a small commission is earned if you make a purchase by using this link. The price you pay will be the same whether you use the affiliate link or go directly to the vendor's website using a non-affiliate link.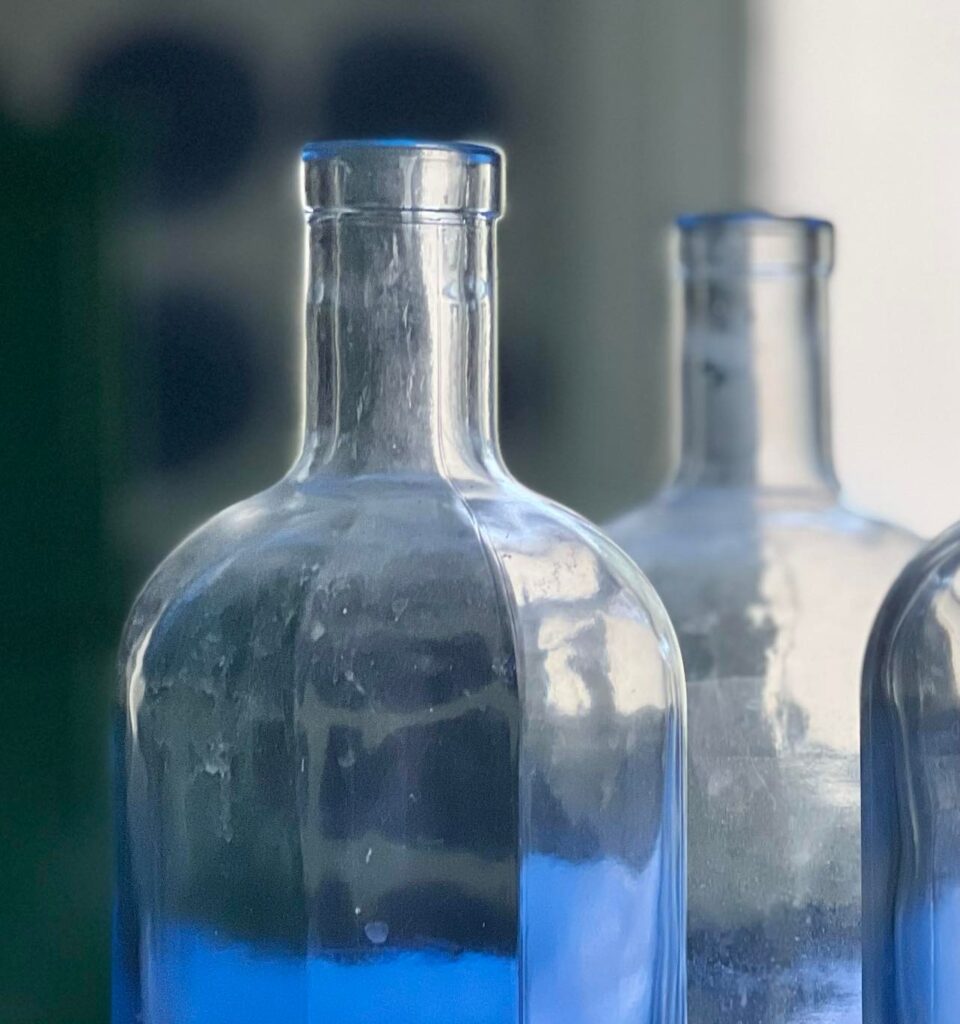 Supply List
Glass bottle
Decoupage glue (I use Mod Podge.)
Soft-bristled paintbrush
Paper napkins in a design of your choice
Rope (Any kind will work. I chose a soft cotton rope that I purchased a dollar store.)
Decoupage with Paper Napkins
Decoupaging with paper napkins is a breeze! The main reason is that a paper napkin is so easy to work with and manipulate.
The secondary reason (and most fun!) is there is an unlimited number of amazing patterns to be found on paper napkins.
These cocktail napkins sport a fresh, summery citrus theme in three different colors.
Perfect for my three bottles!
I chose a citrus theme, but you can choose any napkin pattern you want!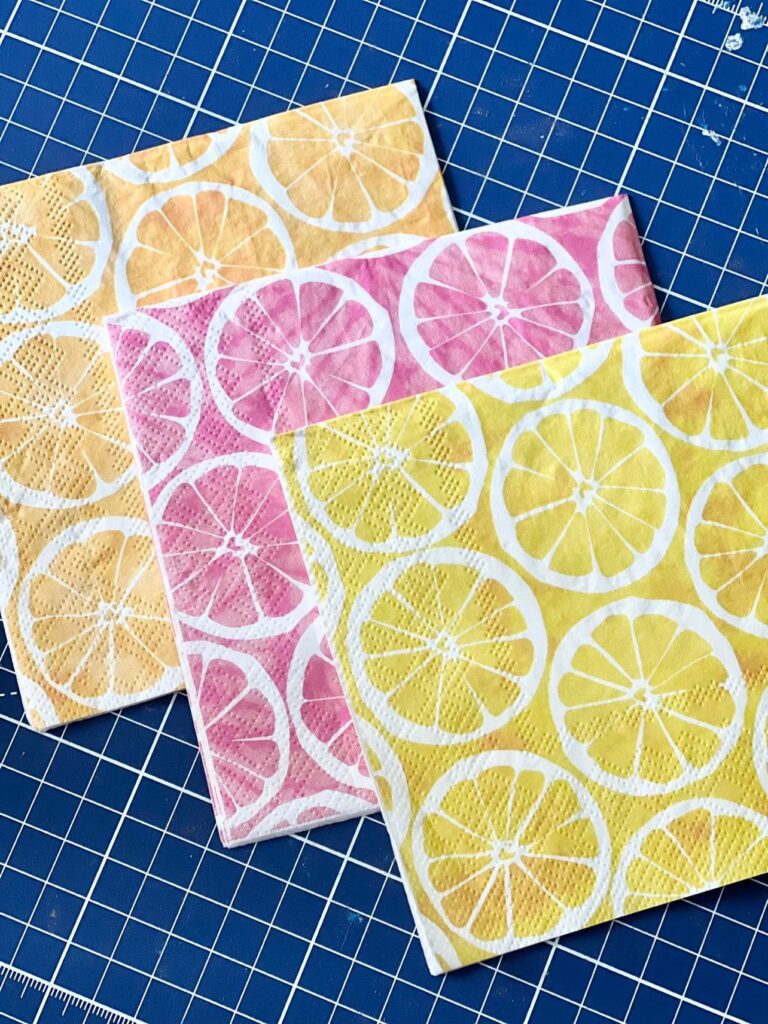 Start by applying a thin coat of decoupage glue on the body of the glass bottle. I find it works best if this is done in a smaller section. It is just a little more manageable.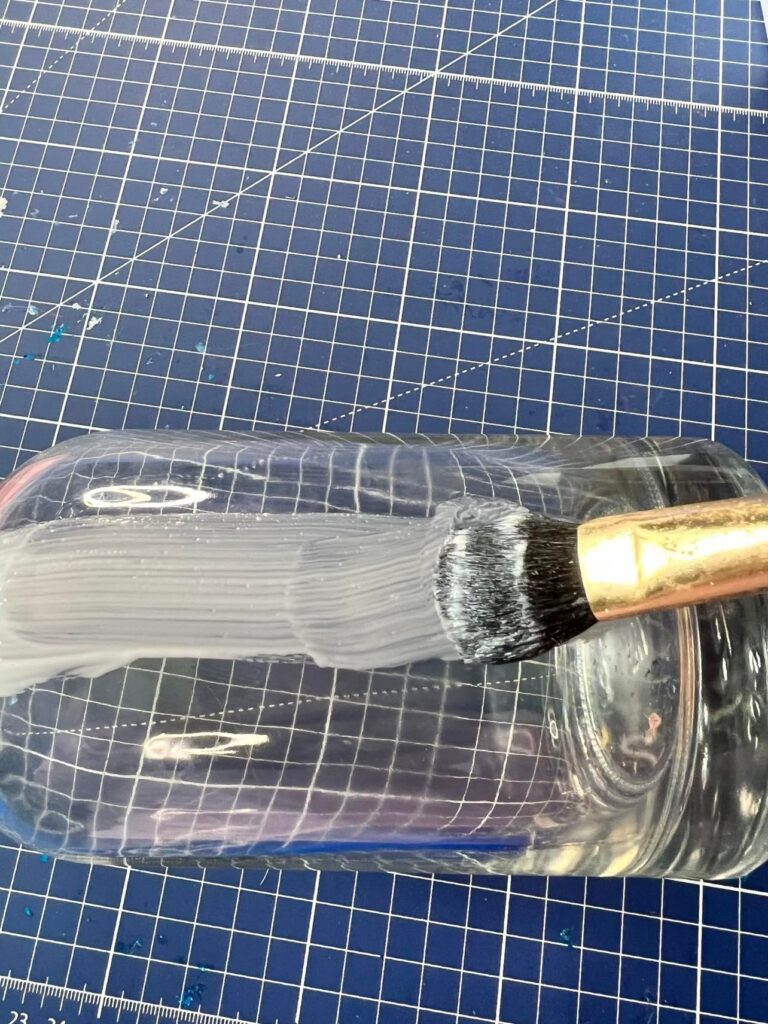 Gently place the paper napkin over the glue, press onto the glass, and smooth out any air bubbles.
Tip: If you want a more translucent effect, peel off the back layer of the paper napkin.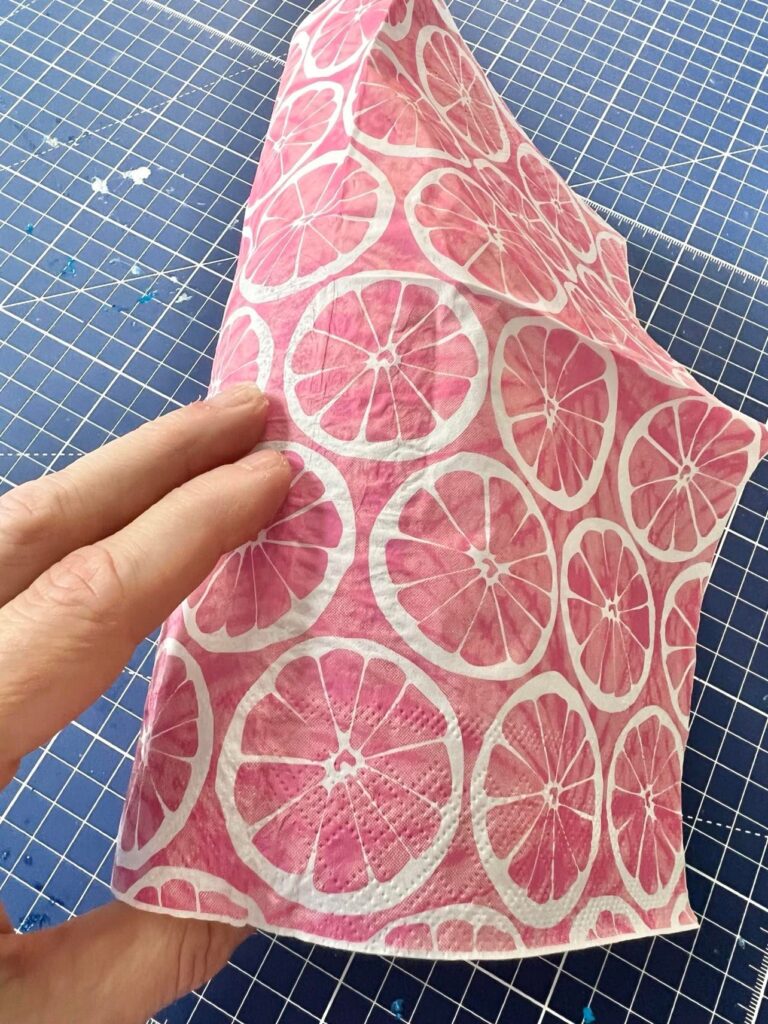 Don't forget the neck of the bottle!
I coated the glass with glue and then folded the paper into "pleats" around the neck so the napkin lays flat.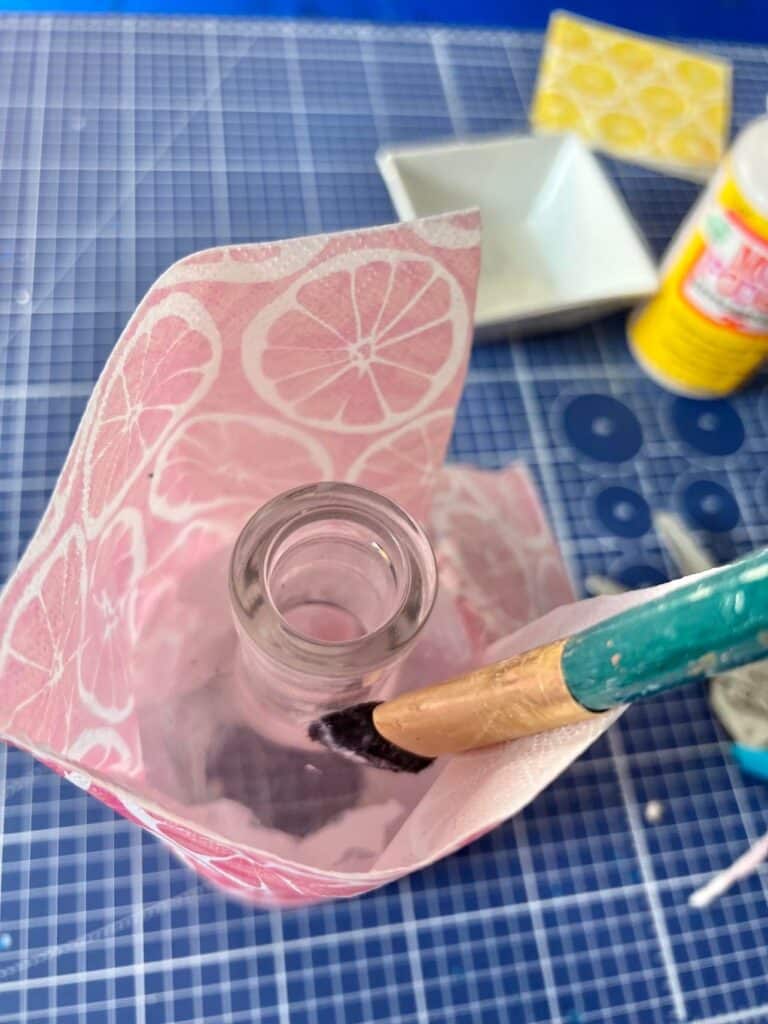 Apply a thin layer of glue over the entire surface of the paper napkin.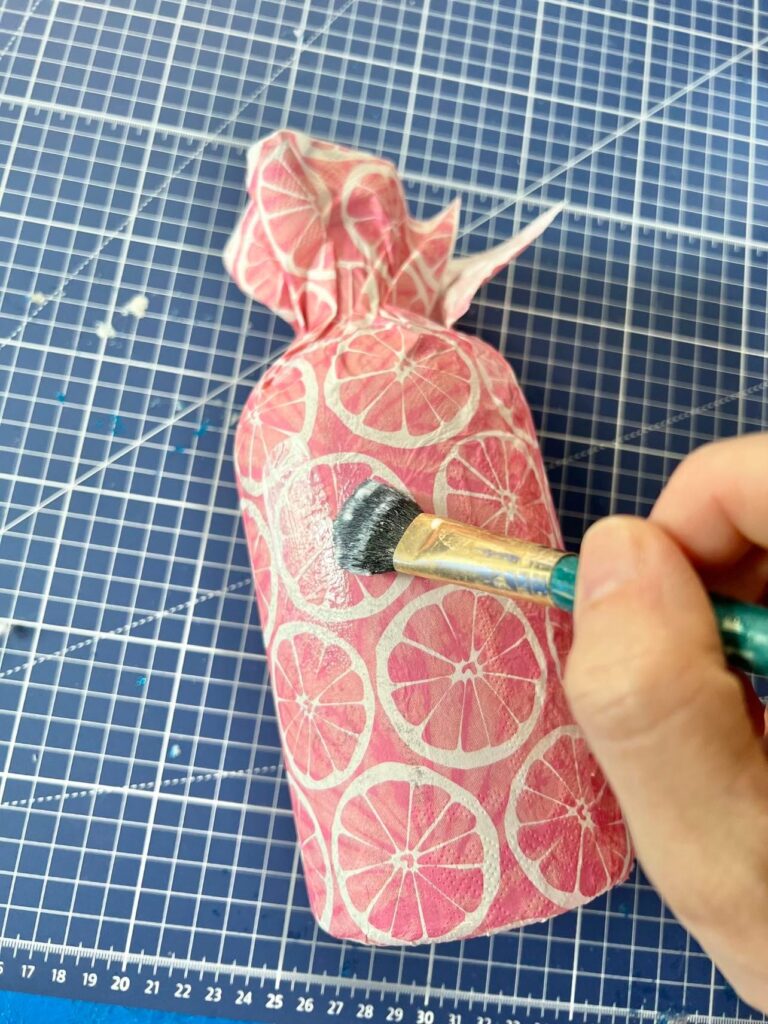 Let dry completely.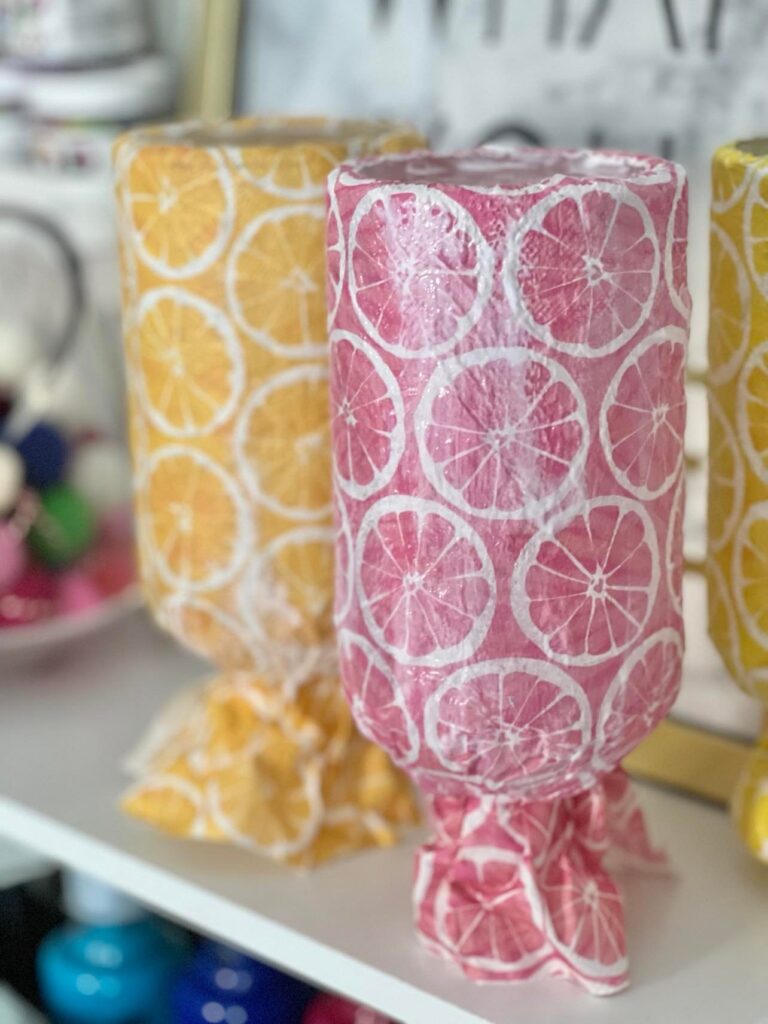 The Finishing Touch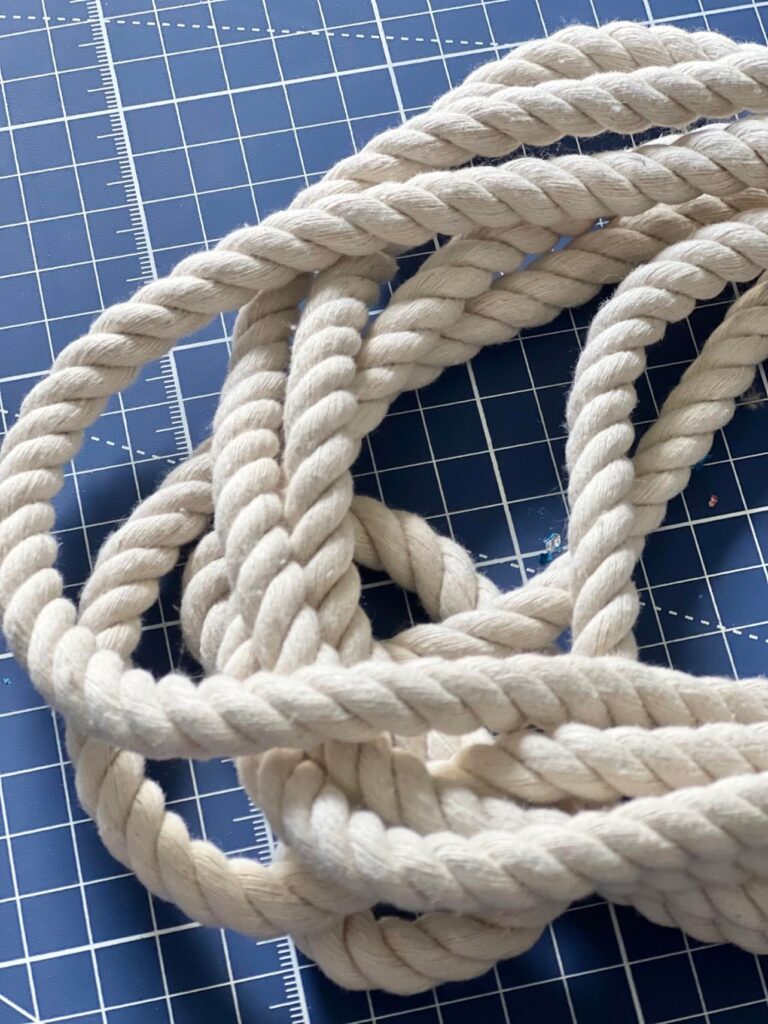 After trimming the excess napkin from the top, wrap the neck of the bottle in the rope of your choice.
I chose a soft, cotton rope but jute, sisal, or other braided rope would work as well.
No need to glue…just tie in a simple knot!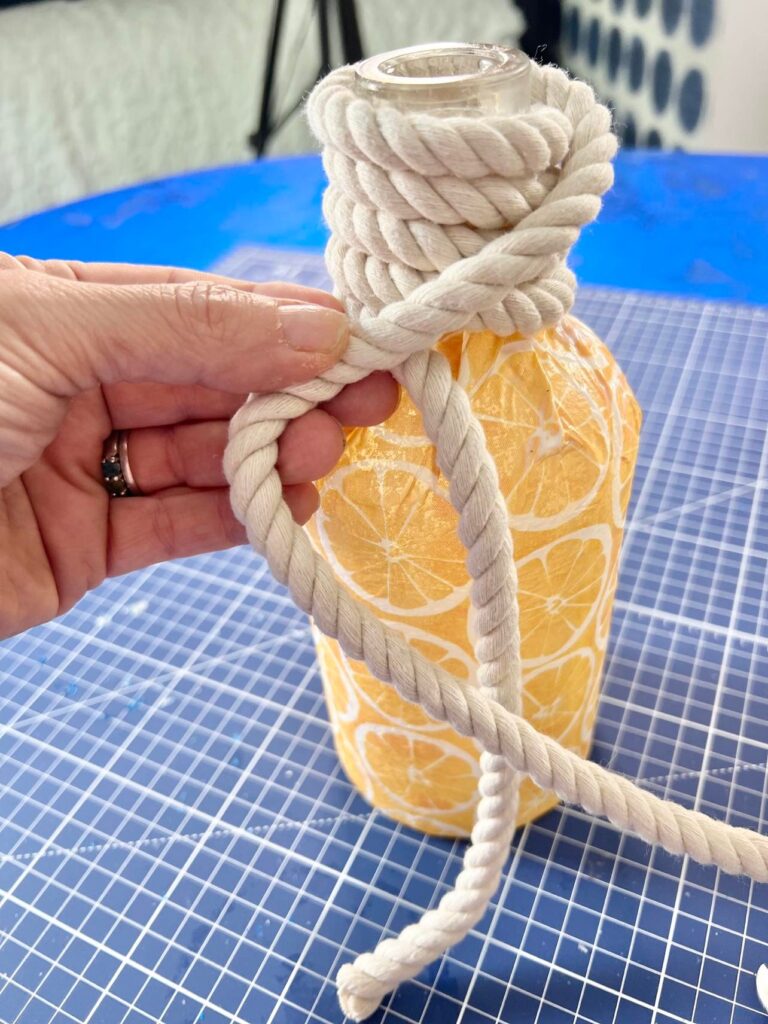 I can easily use these as vases for flowers…
…in a summertime tablescape…
…or on a kitchen island with some coordinating citrus fruits!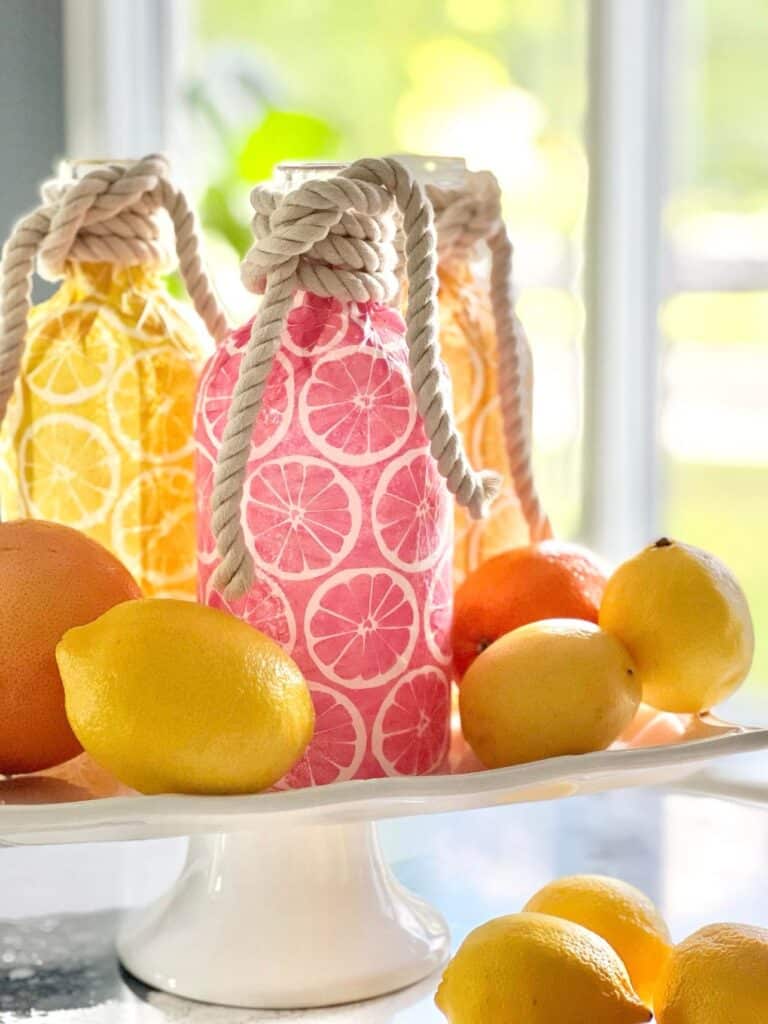 Cheers!

p.s. Thanks to my friend Becky at Premier Hair for keeping me supplied with these great bottles!
p.s.s. I am loving creating in my new craft studio. Take a look!