Spray Paint Projects that are Fun and Easy
Spray paint is one of the quickest and easiest ways to transform items in your home. Here are 12 fun and easy spray paint projects to try!
Give me a can of spray paint and I am a happy camper! These 12 spray paint projects are quick, easy and feed my need for instant gratification!
We all have things in our homes that we love.
Some may be mainstream and some may be more quirky in nature.
You know…the fish-shaped pitcher that your grandmother gave you.
Or, the purple and pink tray that you picked up at a yard sale.
Remember how excited you were when you bought those brown and rust Tuscan candlesticks?
Decorating Evolution
Styles and trends change…and so does our design aesthetic!
I love a traditional, classic style.
But I also love color!
And, I also love the unexpected and enjoy incorporating some whimsy or quirkiness into a room.
For example, I love Beethoven!
As in…my Beethoven bust!
He is chipped at the base and always has a very stern look on his face. (He looks great with a wreath on his head at Christmas time!)
But he is a reference to my love of music, classic design, and the perfectly imperfect home accent!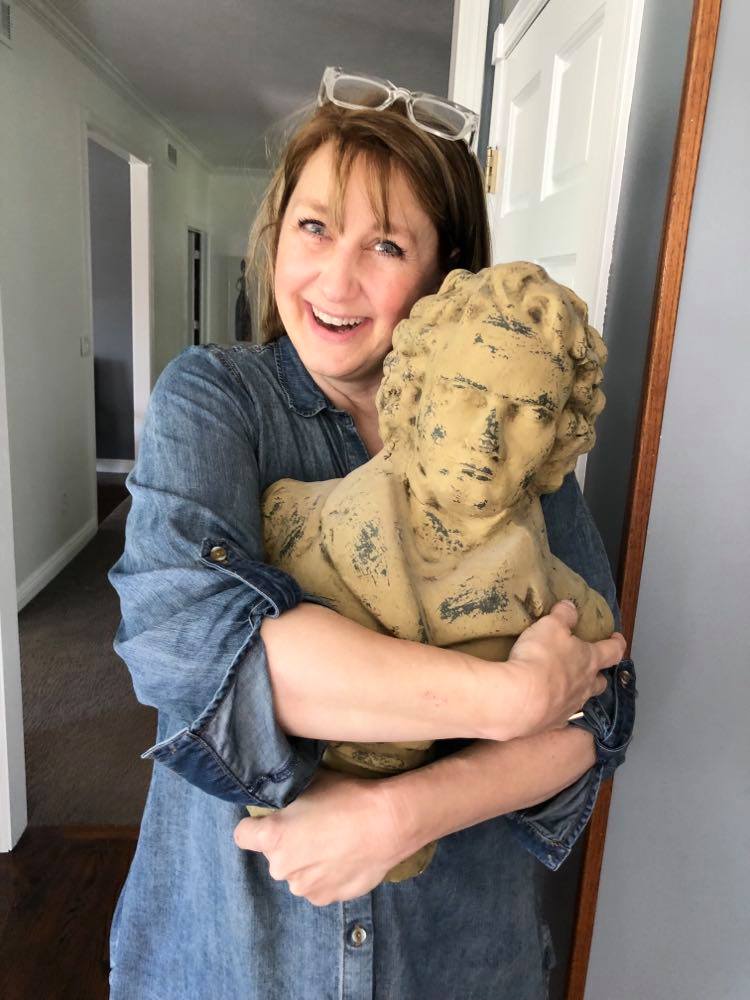 I'm going to give Ludwig a BIG makeover…with spray paint!
After all, spray paint is one of the quickest and easiest ways to transform an item instantly!
While I do need to be patient during the drying time, there is something so SATISFYING about spray painting!
How to Spray Paint Anything
First, prep your painting area. You need an open space with lots of ventilation. Outdoors is always best but a room with lots of open windows can work as well.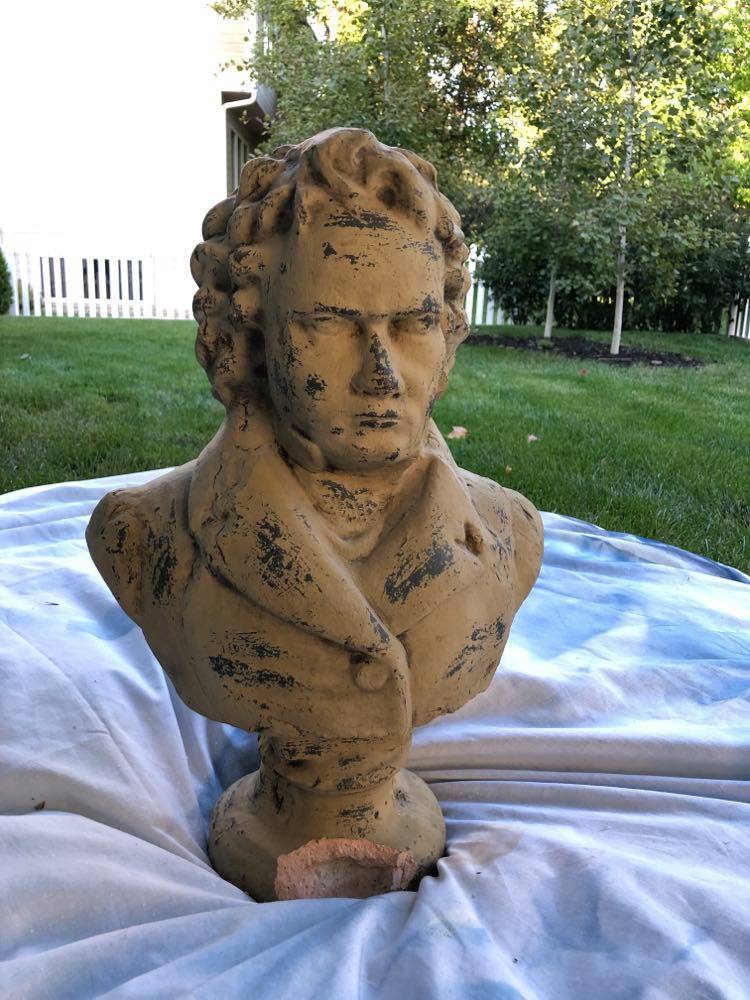 Second, choose your spray paint. I always like to use one that is a combination paint/primer. It saves you a step!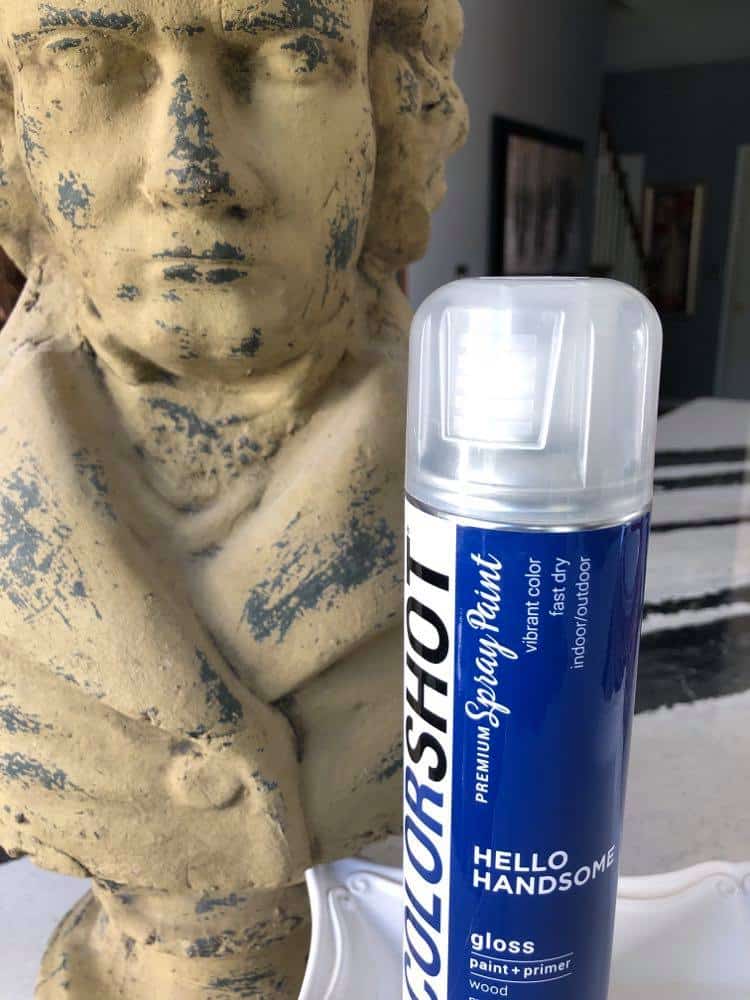 Third, shake the paint can well for about 60 seconds. Consider it a good arm workout for the day!
Next, start spraying LIGHT coats on your object. This is where you need patience and not let yourself get "spray heavy."
Last, give the piece one last spray coat (hit those detail spots!) let it dry between coats and you will get nice, even coverage.
The possibilities for spray painting are endless! I thought I would share with you some of my favorite spray painting projects. In fact, I have 12 to show you!
Stay tuned so you don't miss Beethoven's big reveal!
1. Spray Paint Project + Candles (or at least the Lids)
Who knew that the wood lid from a jar candle could be so handy?
In fact, it makes the perfect coaster!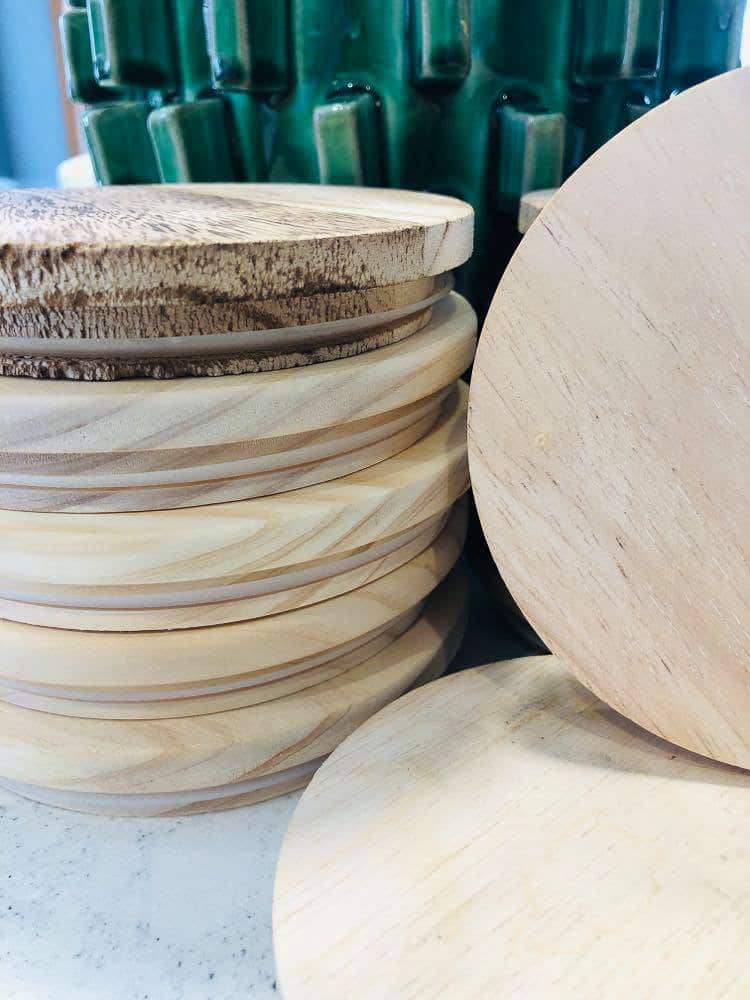 2. Wallpaper
Wah Wah. This cd tower storage unit has seen better days!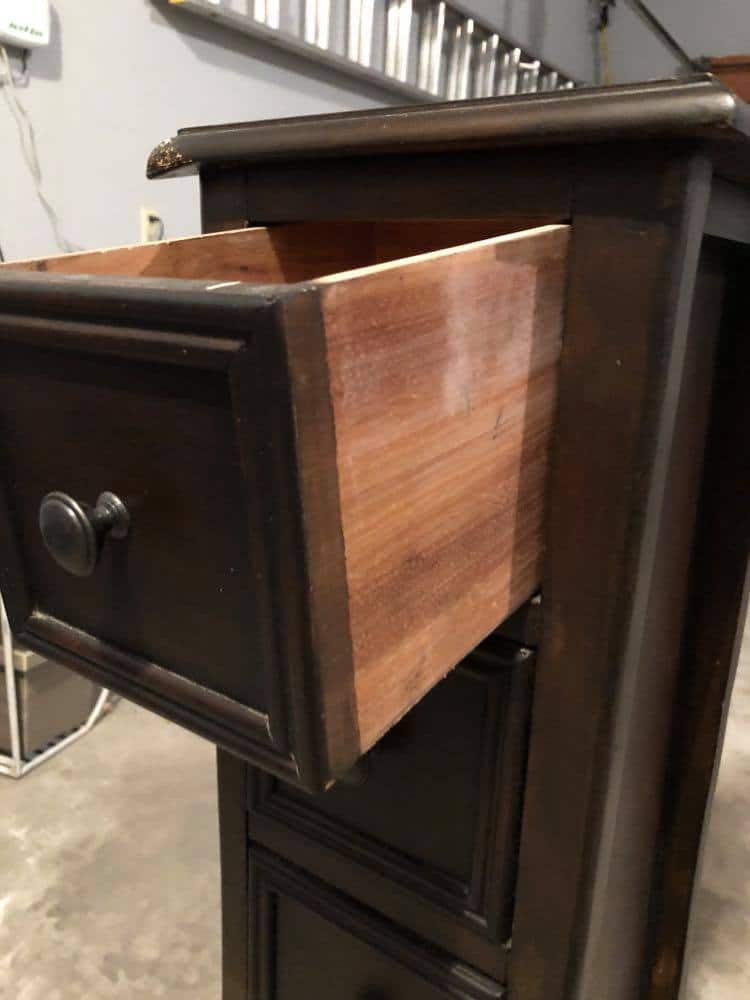 Combine spray paint and wallpaper to create an updated set of drawers for a nightstand, dresser, or in the case, a dated cd storage tower. You can see this project here!
3. Stick on Stencil
While this rocker is chock full of child rocking memories, it was time for a refresh!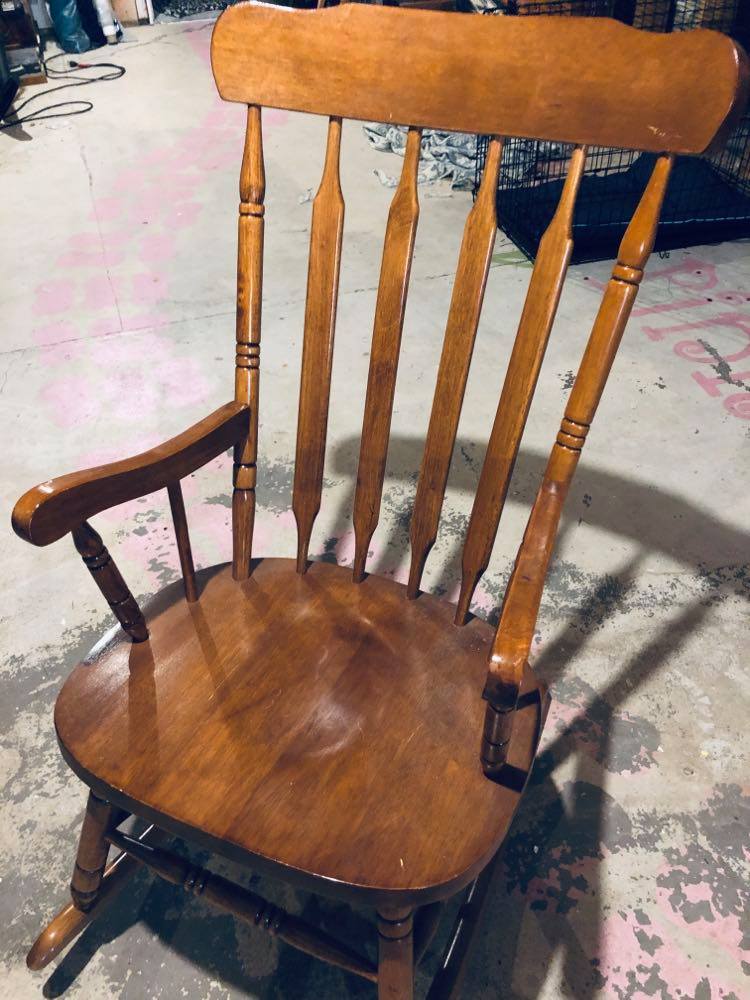 Reinvent an old chair with spray paint and a peel and stick monogram. I had so much fun with this DIY Rocking Chair Makeover!
4. Spray Paint Project Refresh
Yard and estate sales can be treasure-troves!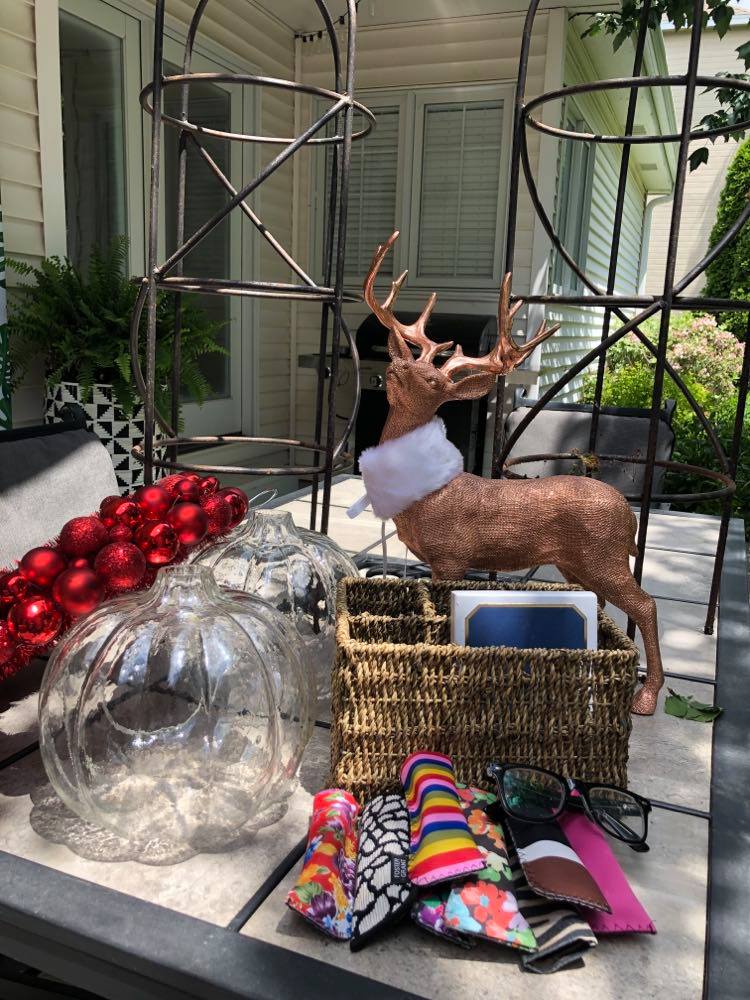 I found these metal topiary cages at a yard sale. (The tall rusty things in the back!)
But they were bent, rusted, and needed a little TLC. Spray paint to the rescue. In the end, these refreshed cages saved my flower bed from my energetic dog. See how in this post about When My Dog Trampled My Garden.
5. Stripes
If you had told me 6 months ago that you could spray paint stripes on wicker, I would have shaken my head and thought you were a little nuts.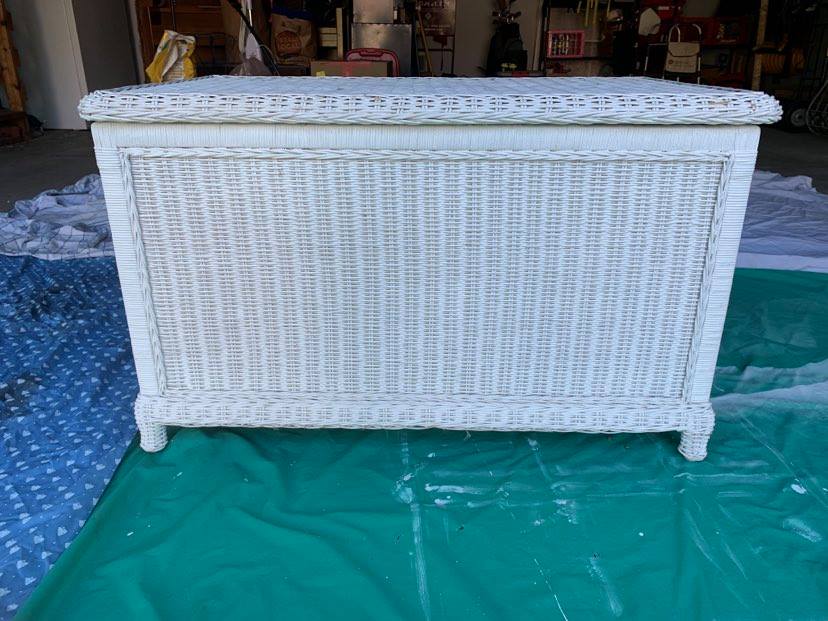 Wicker Trunk Magic by Spray Painting Stripes
6. Gold Leaf
It's a pear.
Yes. A pear.
Give me some spray paint and gold leaf and watch the transformation begin!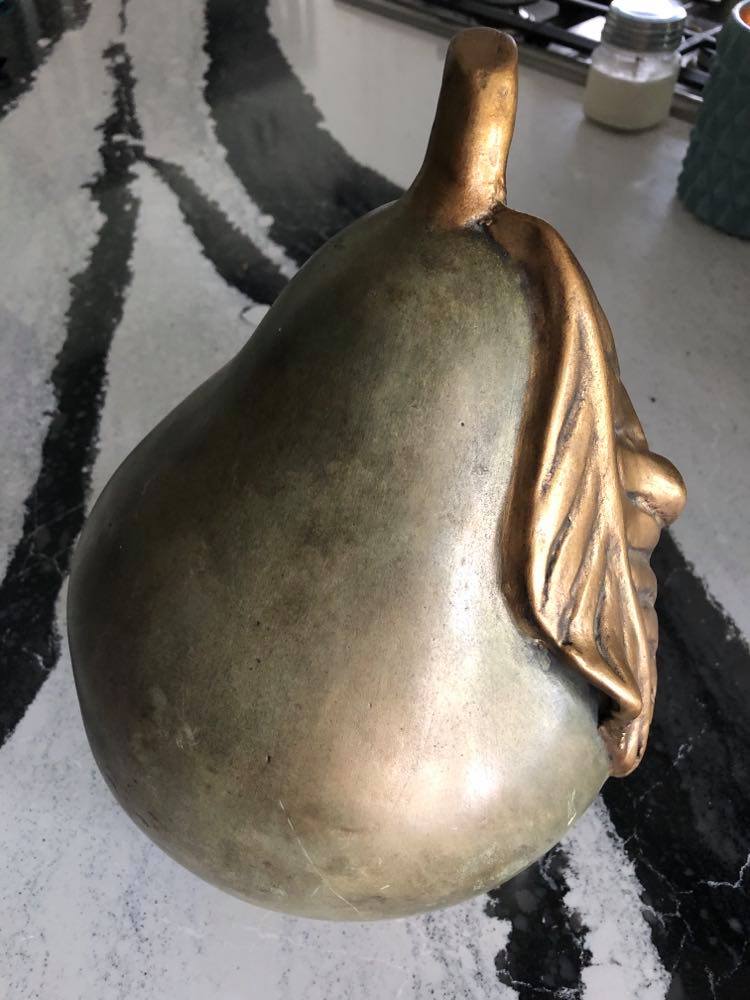 7. Metal
Some metal house numbers proved to be the inspiration for this file cabinet spray paint project.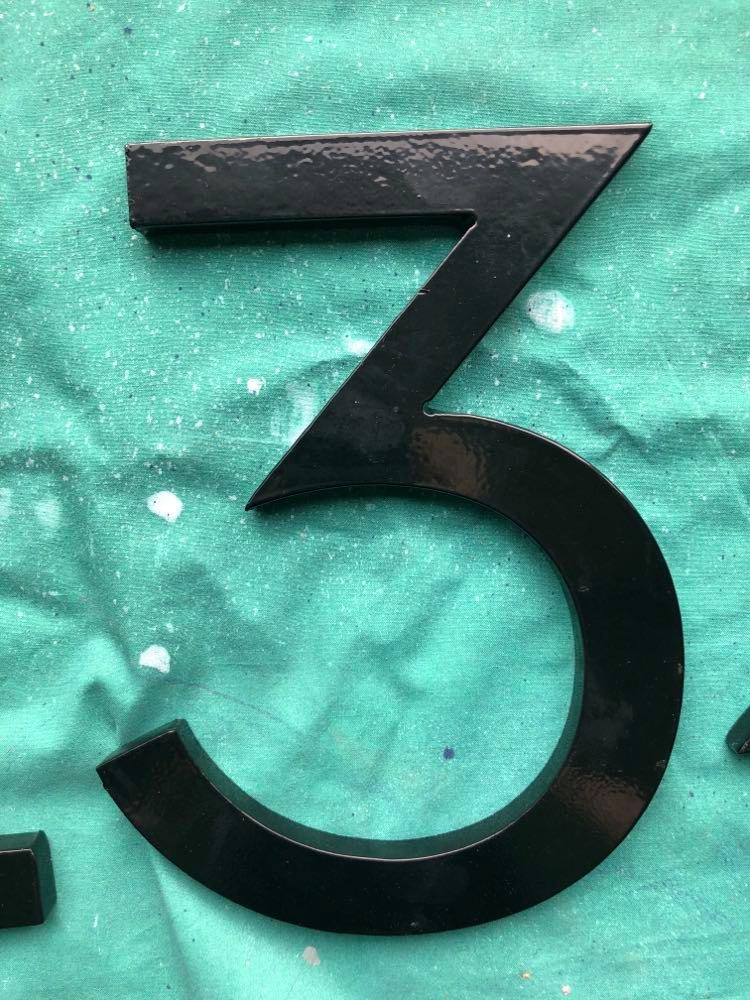 A File Cabinet Makeover in 3 Easy Steps
8. Styrofoam
A last-second dollar store find led me to this fall wreath project.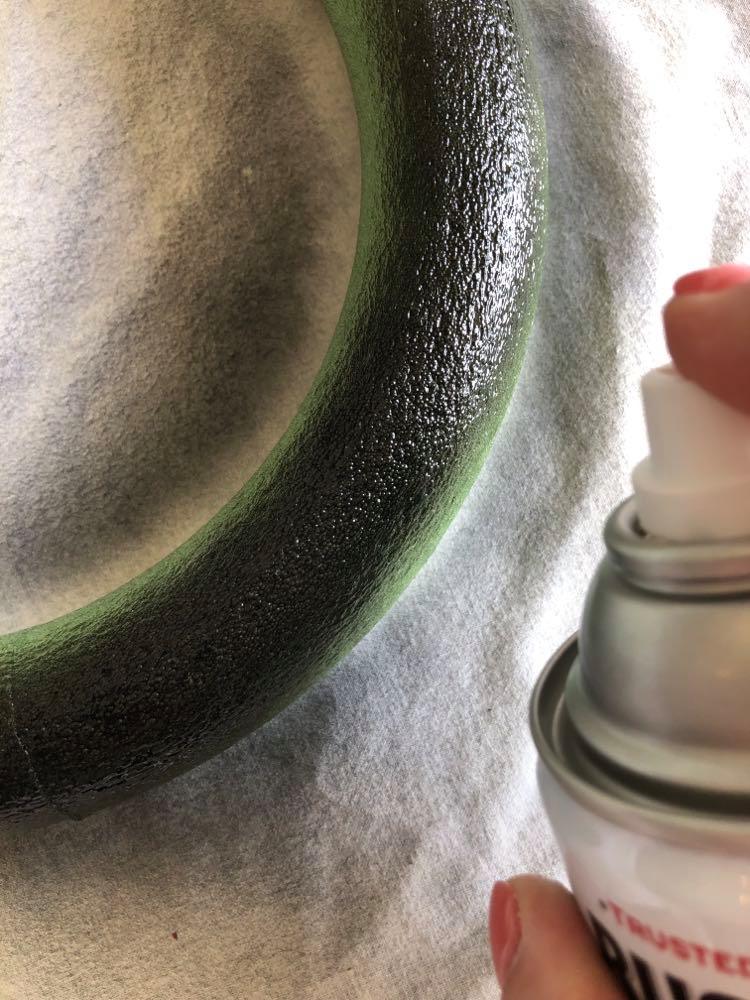 9. Spray Paint Project + Thrift Finds
This thrift store dresser was in really good shape and, actually, would have been fine as is.
Except, I needed a black dresser! What a difference spray paint made!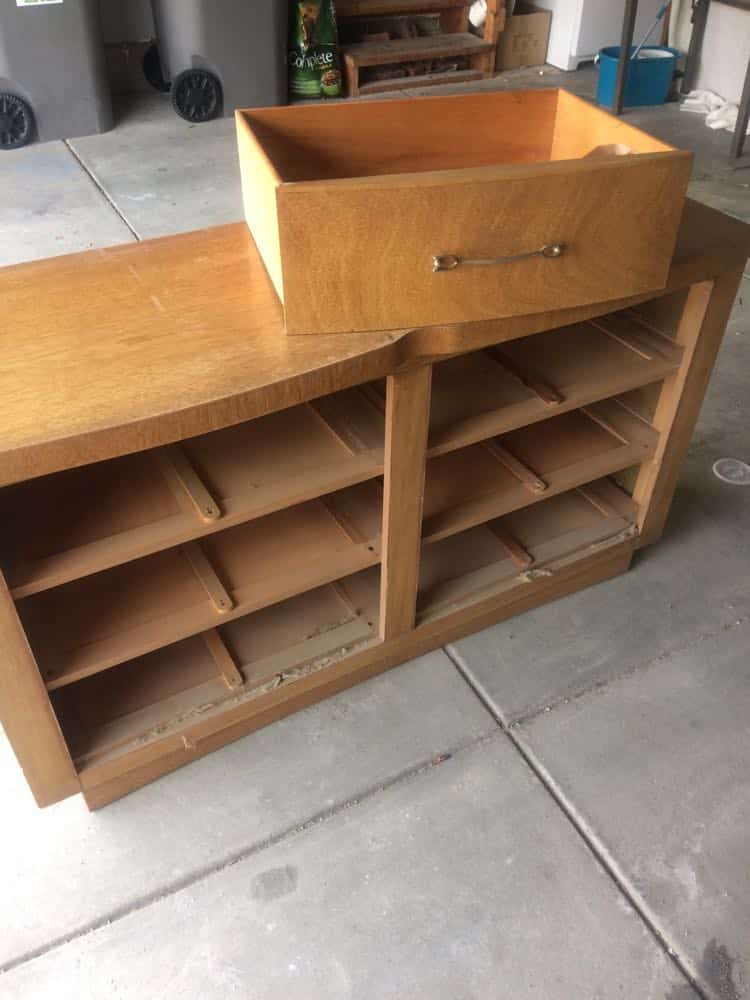 Closet Makeover Using Project Leftovers
10. Spray Paint Projects + Hardware
I haven't done a blog post on our fireplace project yet so you will get the first reveal!
You can choose the greatest tile in the world, but if the hardware doesn't work with it…uh oh!
Rather than buy new hardware…spray paint it!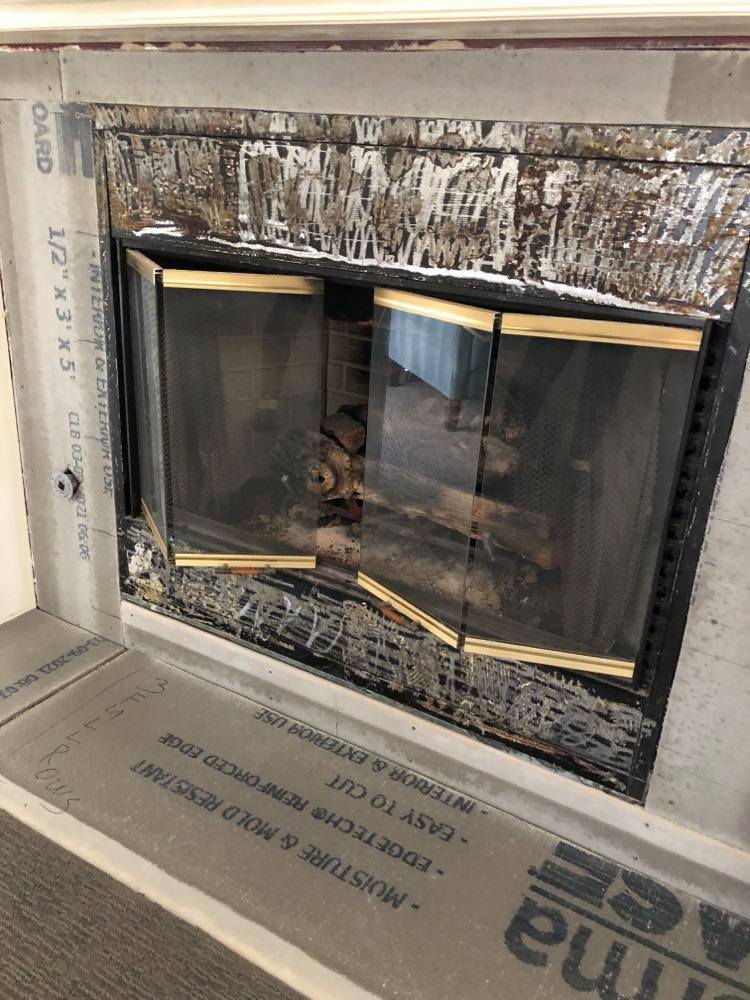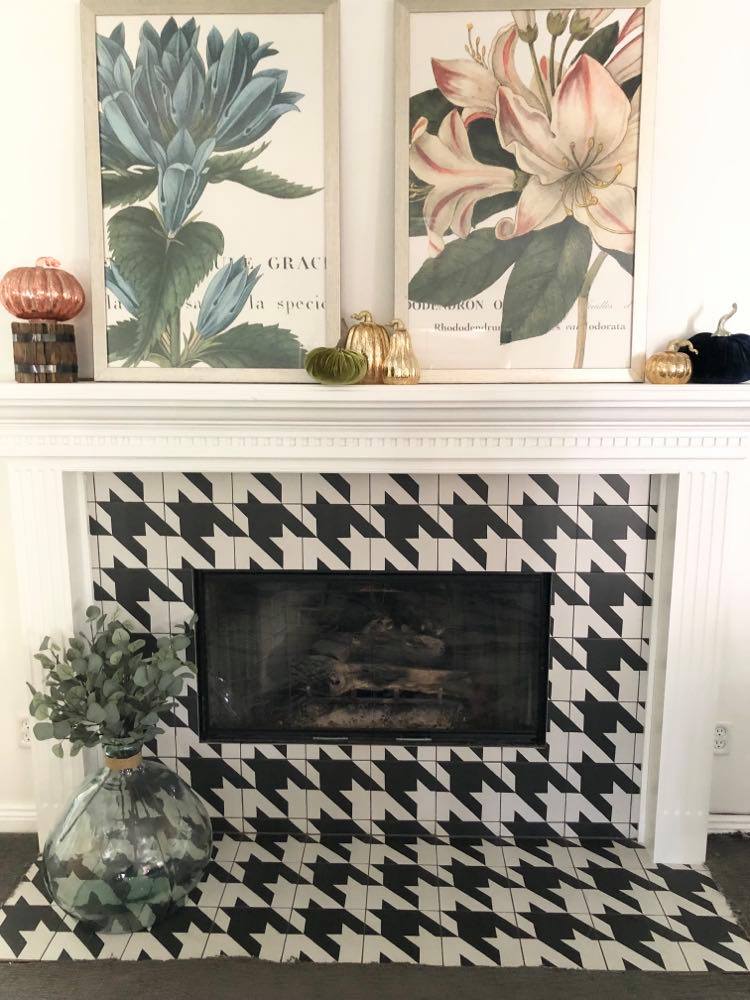 11. Spray Paint + Tricky Spots
Furniture feet can be tricky to paint. Curves, grooves, and edges can take FOREVER to paint if you are painting, drying, and turning to get each side covered.
Spray paint is the solution in this bookcase makeover project!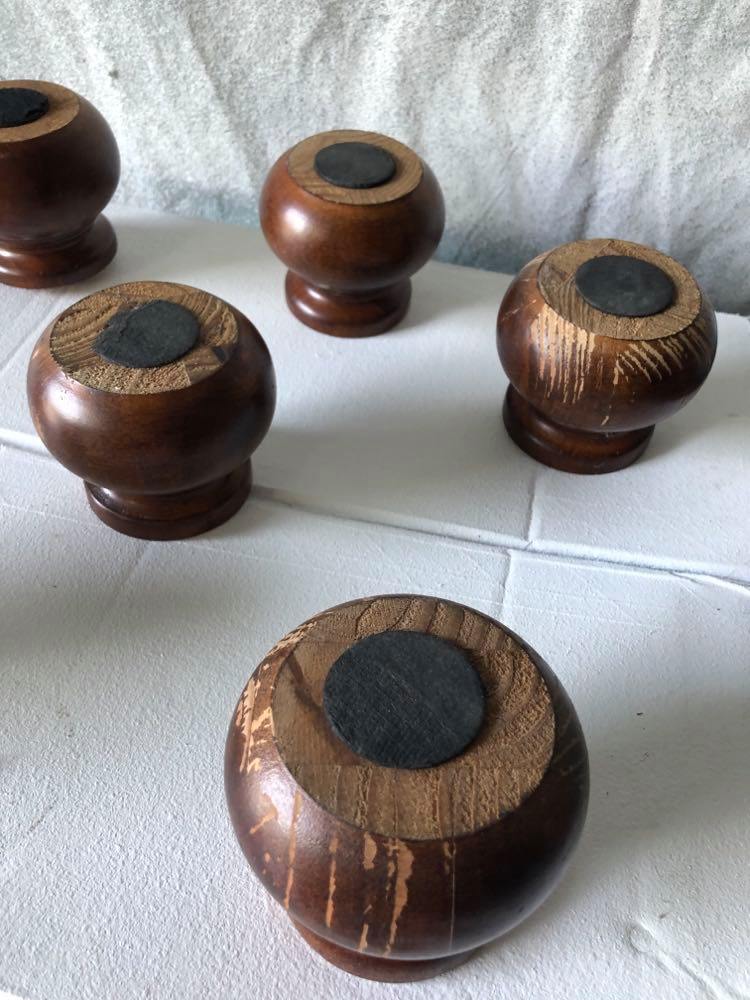 An Easy and Dramatic Bookshelf Makeover
12. Busted!
Oh, my beloved Beethoven! Time to wake up in technicolor!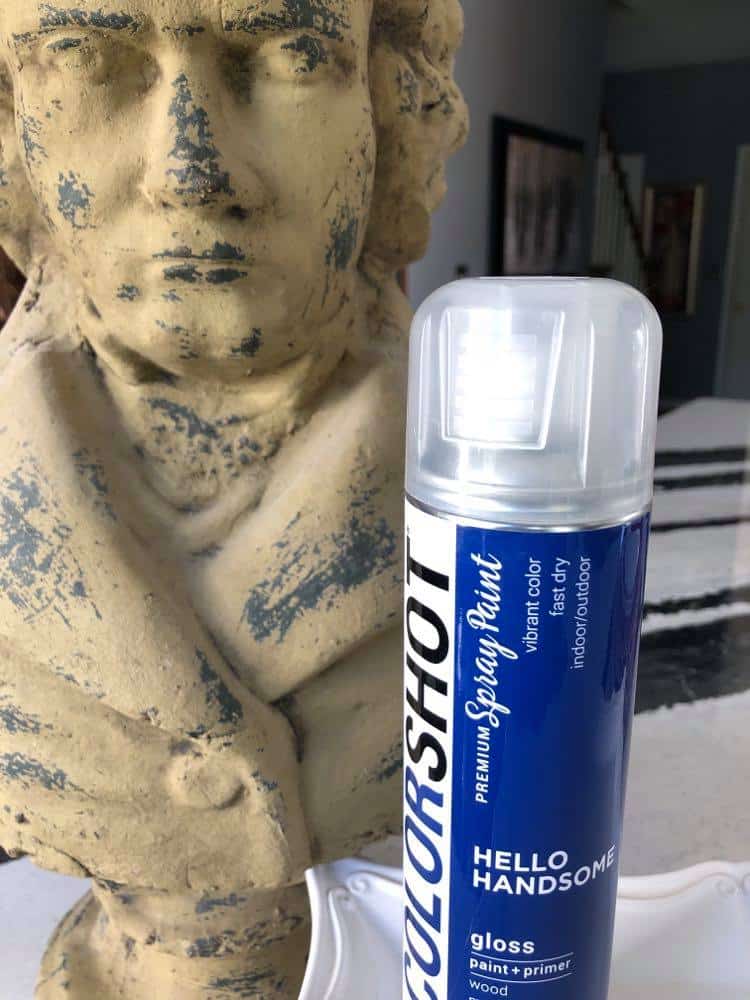 ColorShot spray paint in the color "Hello Handsome!" This was destined for Ludwig! (Colorshot has AMAZING colors from which to choose!)
Whoo Hoo! My favorite spray paint project so far!
I don't know whether to play the BLUES on the piano or take him to a BLUE MAN GROUP concert!
Colorful? Yes!
Quirky? Yes!
Unpredictable? You bet!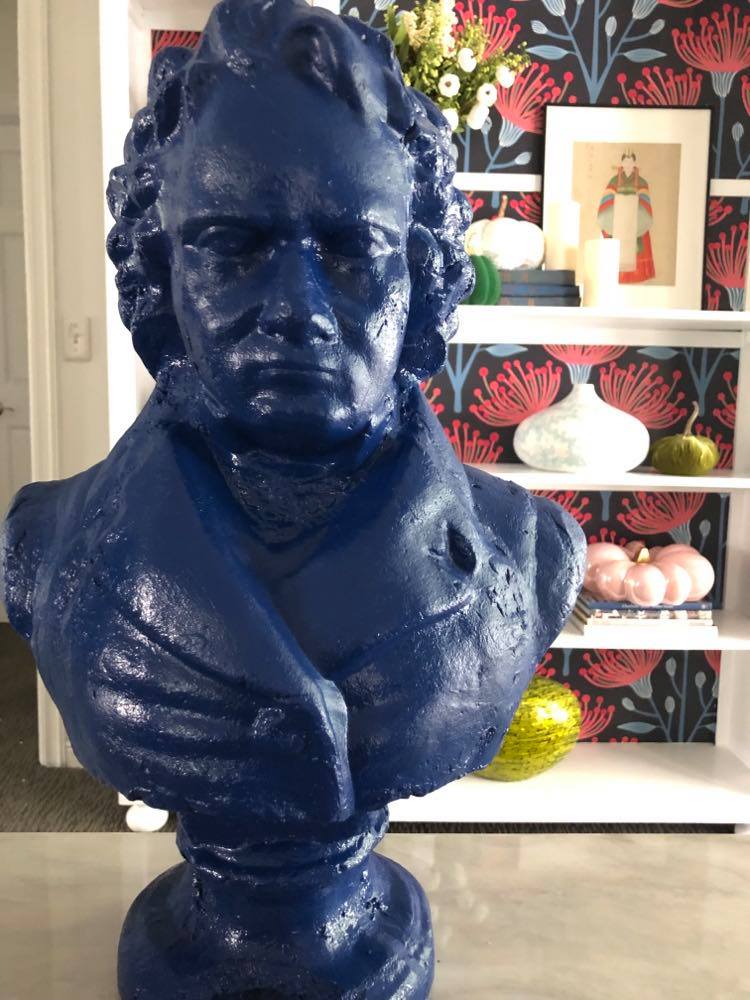 I am so in love with my blue Beethoven! It is so fun moving him around the room!
Happy spray painting, my friends!
Cheers!

Bonus Spray Paint Project!
Here is an awesome spray paint project that transformed an outdoor pot. (Again with the BLUE? How about a PINK and GREEN plant!)