My Most Requested Summer Salad Recipe (with Bacon!)
Picnics, patio dinners and warm weather dining just taste better with summer salads. Salads with bacon are even better!
"Can I bring something?"
"Don't you have a really great broccoli salad? You know, the one you brought last year that has bacon in it."
"You mean the one with bacon, broccoli, and grapes? The one that feeds a LOT of people?"
"That's the one! Could you bring that? Everyone loves it!"
"OF COURSE! It's my favorite summer salad!"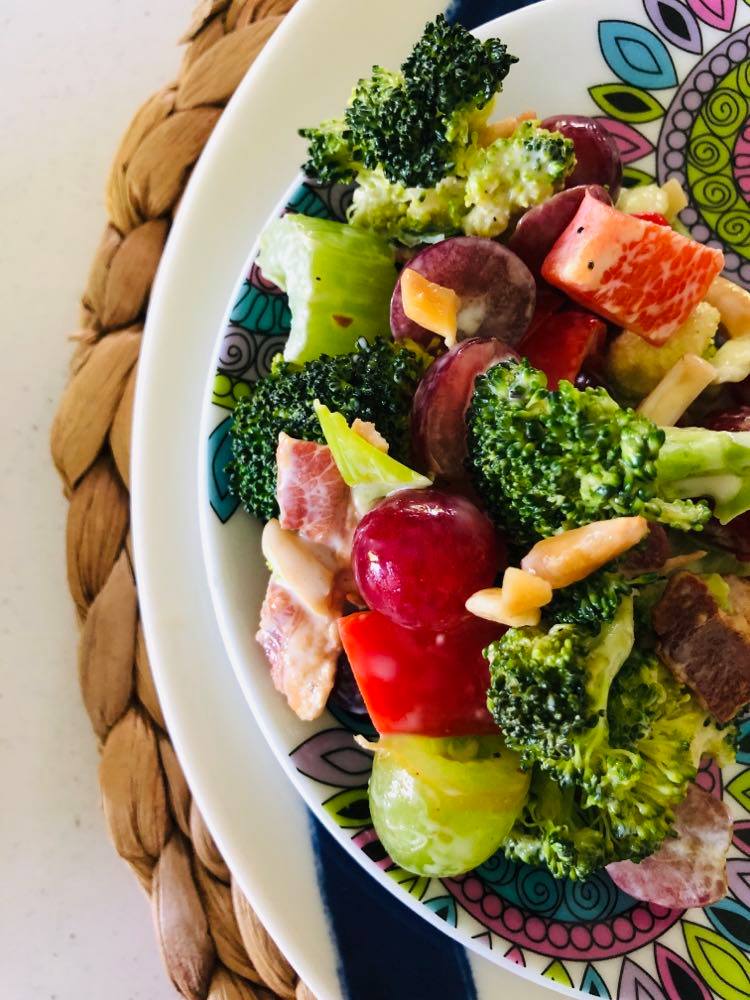 What is YOUR Favorite Summer Salad?
I know you have them. We all have them!
There are so many YUMMY salads to make in the summer.
They taste so good with other summer foods. So fun to eat and so fun to share!
Getting together with family? Even kids love this!
Gathering around the fire pit? Fill up your plate with a hot dog, watermelon, and this salad! (If you are looking for an easy way to create a fire pit, click here!)
I'm not really sure where I got this recipe. It lives on a faded recipe card that is smattered with water spots and dressing stains.
Look even closer and you will see that there are lots of spots where I have to decipher my own hand writing. However, I've made this so many times that I can read through all those spots. I almost have it memorized.
You might have a similar version of this summer salad?
But, Bacon and Grapes Together!
In this summer salad recipe, it is the combination of grapes and bacon that grabs my attention. The dressing seals the deal.
This recipe lives on summer after summer in our household.
It easily feeds 10 people and is great for doubling if you have larger gatherings.
Nothing fancy about the ingredients…I picked up almost everything at Aldi!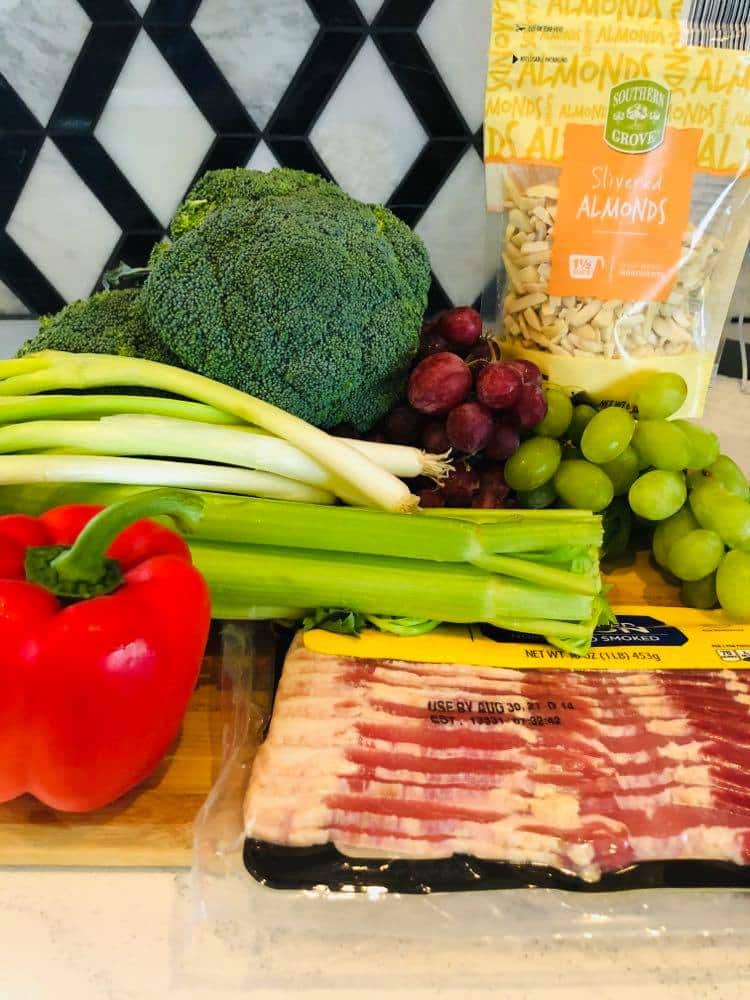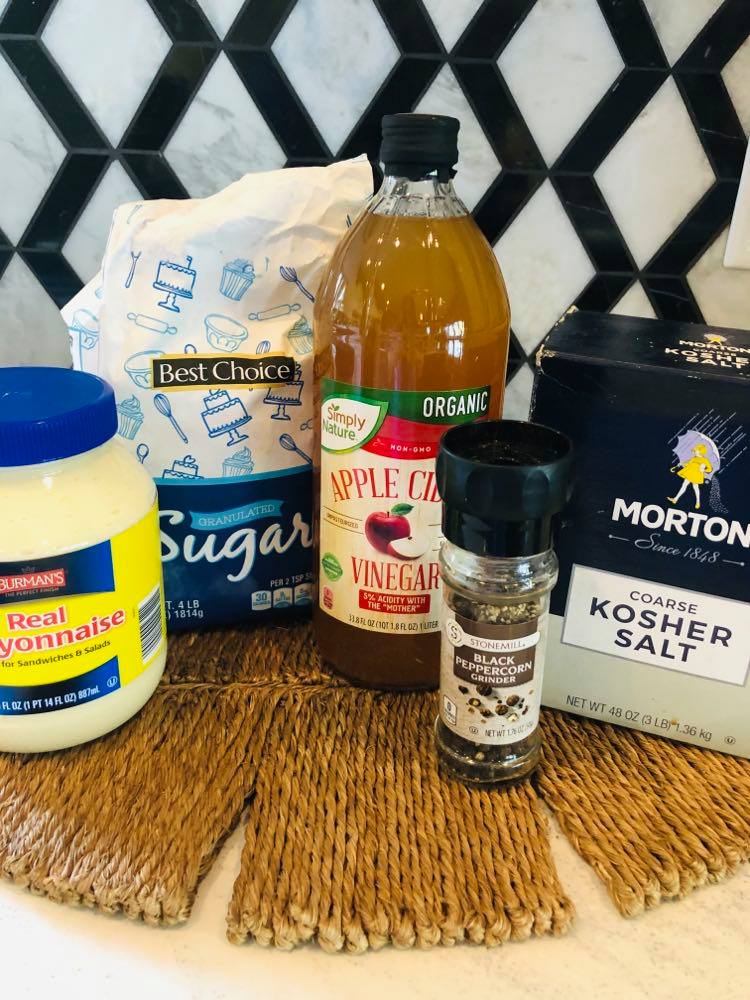 Basically, you chop and toss! Easy!
Follow up with the dressing, toasted almonds, and BACON!
Summer Salad Recipe (with Bacon)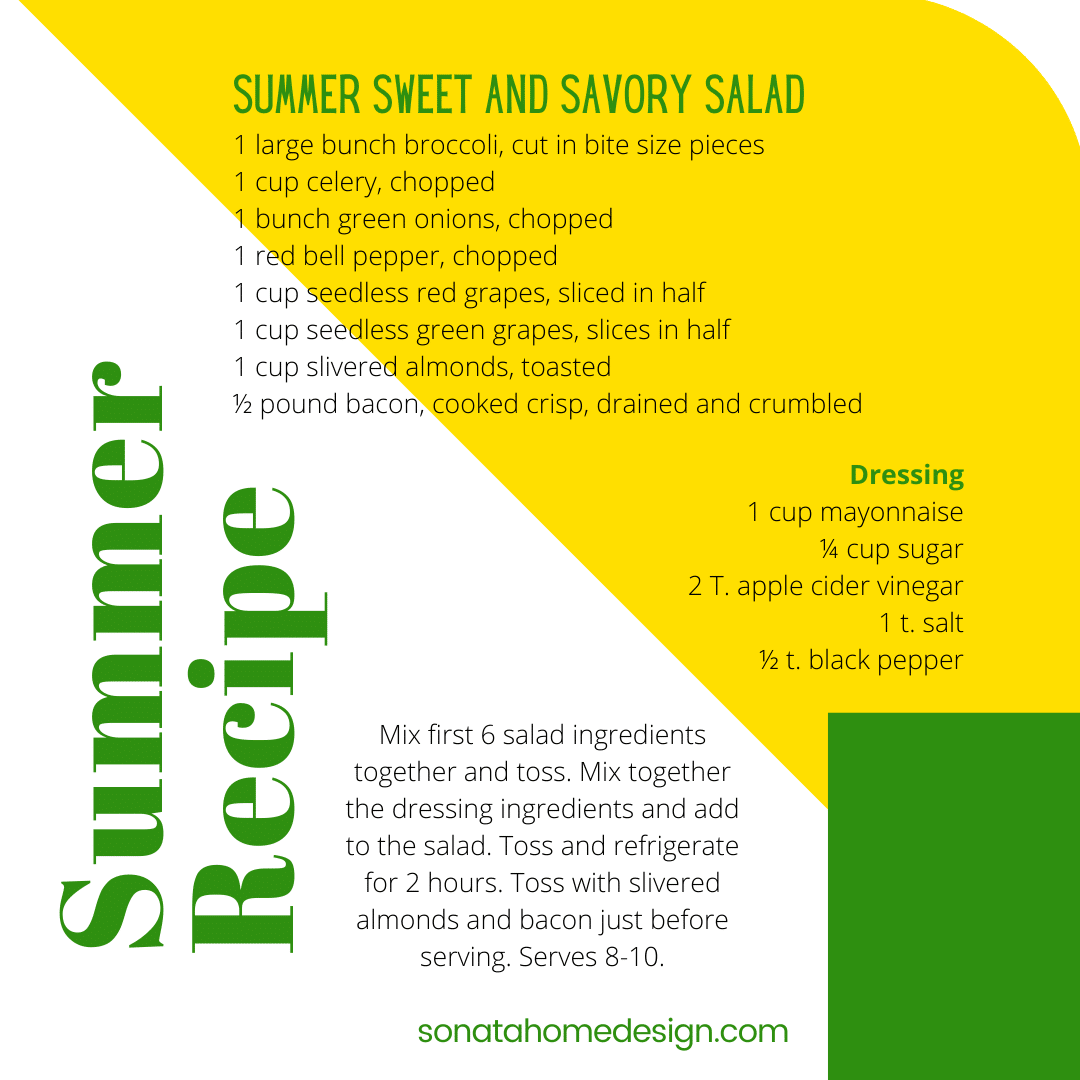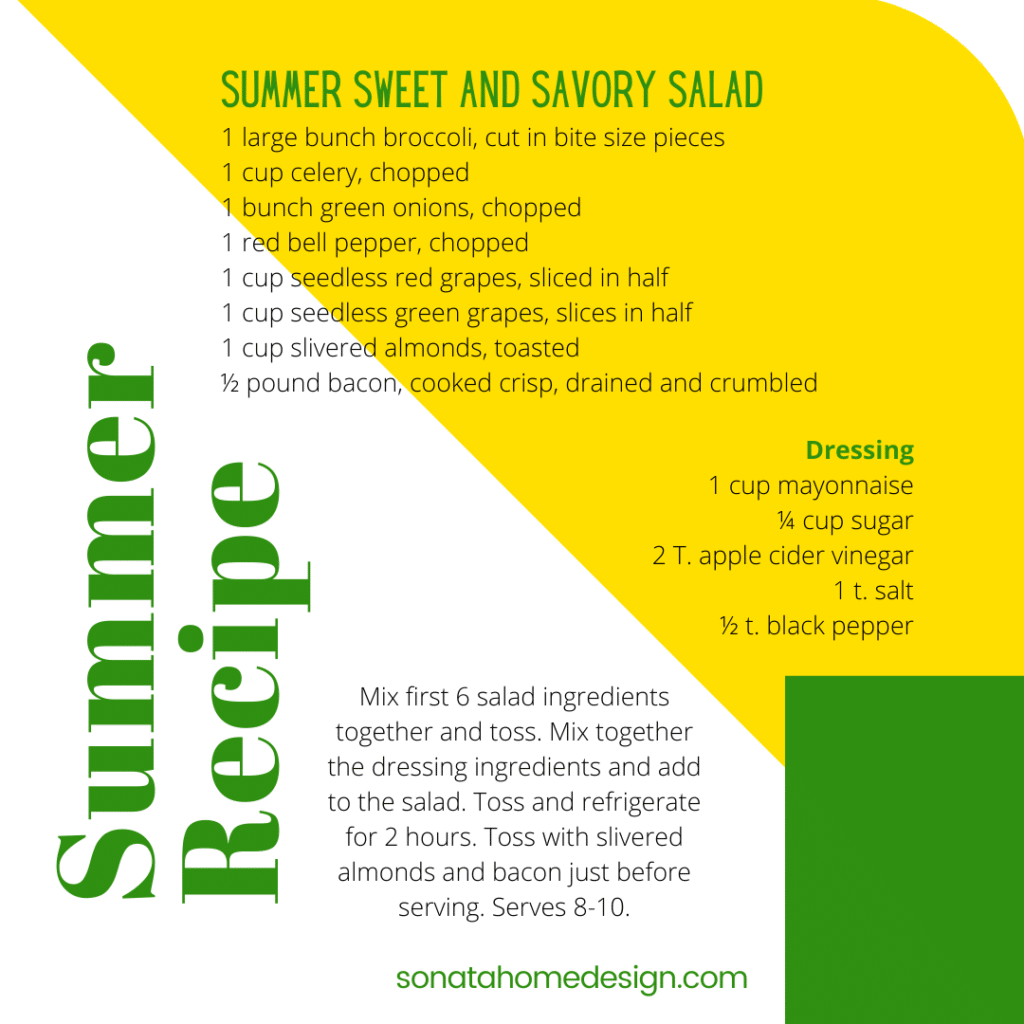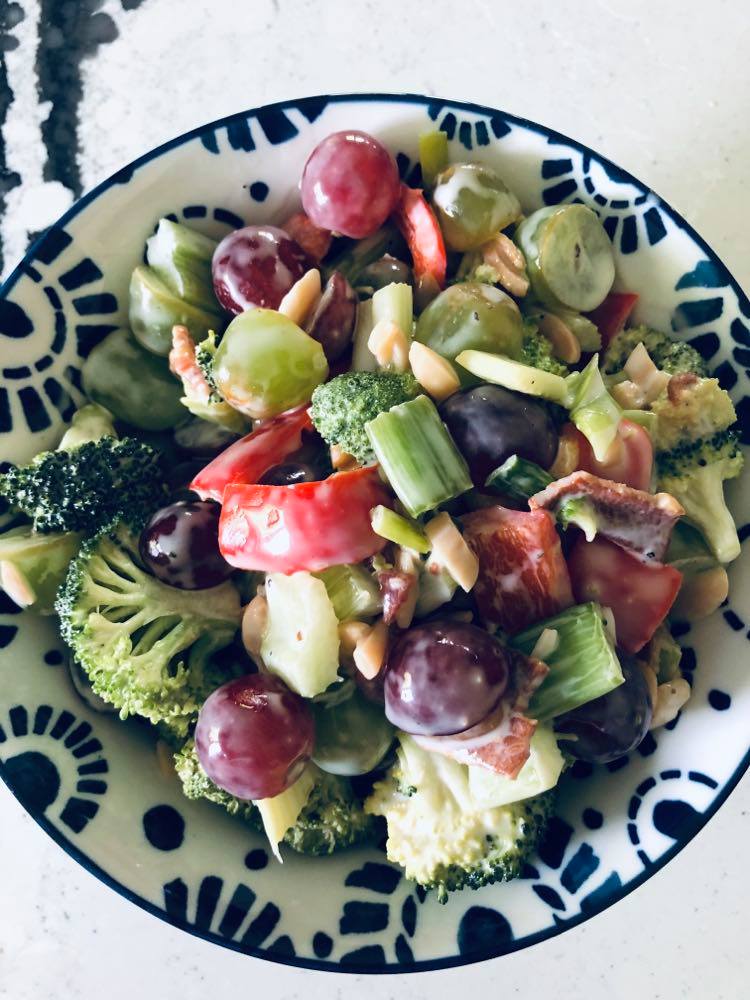 Serve with burgers for a casual dinner or serve with a muffin for a light lunch.
Any way you serve it, this is a winner!
I would love for you to share your favorite salads. Send them my way, please and thank you!
Cheers!