Ideas for Decorating A Cozy Fall Porch Swing
If you're like me, then fall is your favorite time of year. The leaves are changing colors, the air is getting cooler, and there's a chill in the air that just makes you want to curl up with a good book. One of my favorite things to do during fall is to take a relaxing swing on my porch swing. If you're looking for some ideas on how to decorate your porch swing for fall, then keep reading! I've got some great tips for you.
With a little bit of effort, you can create a cozy and inviting space that will make you want to spend hours outdoors. So get started and enjoy the crisp air while sitting in your new fall porch swing! Here are some ideas to get you started.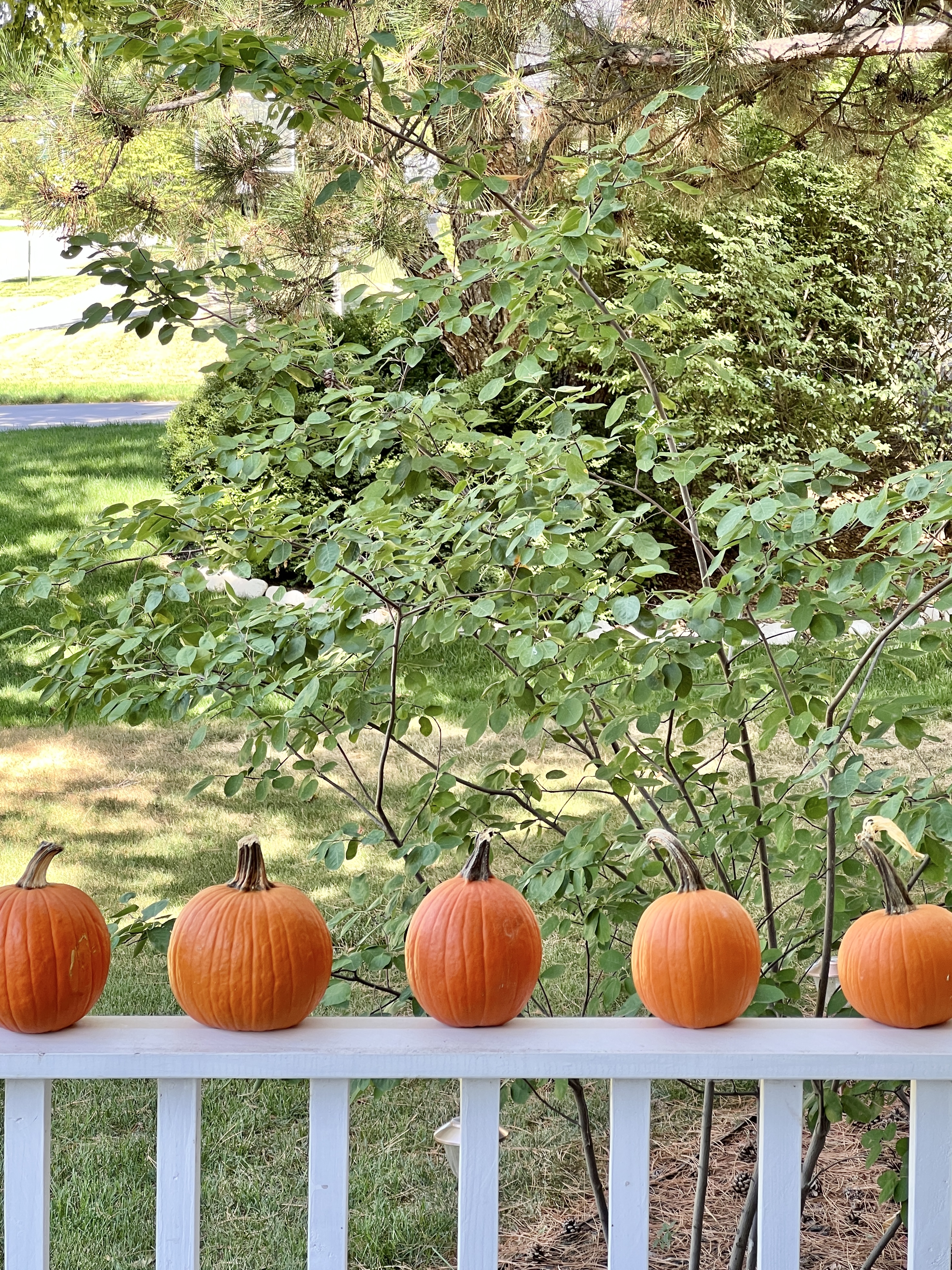 Table of Contents
I feel like I have been hatched!
The blazing summer temps kept me incubating indoors all summer with my iced tea and air conditioning .
Yes, I am a heat and humidity wimp!
Now that we are officially into Fall, I have hatched into the world outside complete with earlier sunsets, changing leaf colors, and crisp cool mornings and evenings.
Hooray!
The front porch swing is where I hang out now. Even as I write this, I am surrounded by the sights, sounds, and smells of Fall.
If you have a porch swing, rocking chair, hammock, or even just a step…decorate it for Fall!
Here are some ideas to try!
The Fall Porch Swing (or other comfy seat)
Choose a swing or chair that is really, really comfortable…something so comfortable you could fall asleep within a few minutes and take a snooze.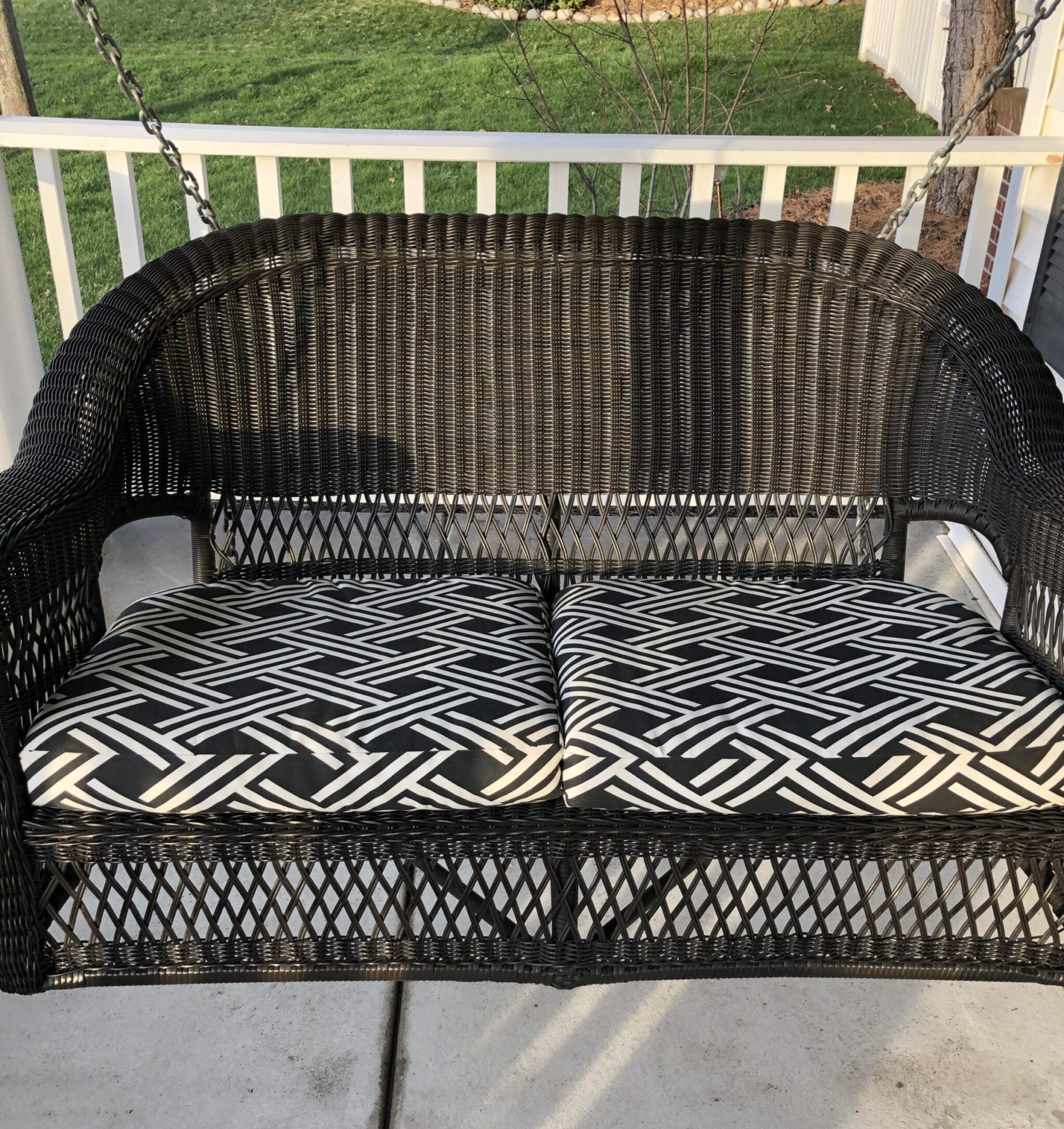 Our black wicker porch swing was one of the first things we bought when we moved into this house.
(I was pretty excited about our porch!)
It looks a little bare when we haul it out of storage. But it is so fun to decorate with bright, vivid colors for the spring and summer holidays.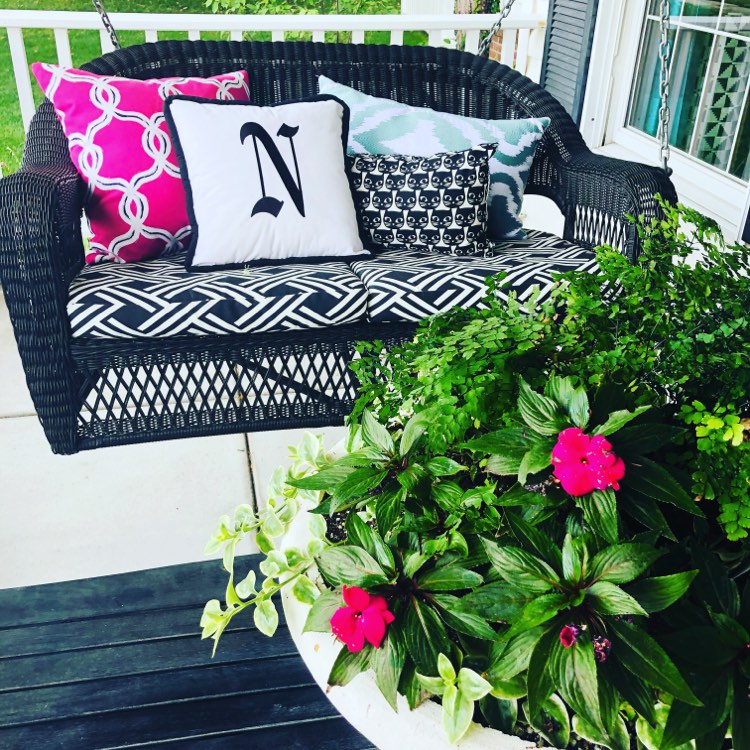 Pillows and Throws
You want to cuddle with a cozy throw or blanket. I actually took a cozy faux fur throw and wrapped the swing cushions in it.
Softest seat in the house!
I also have another buffalo plaid throw for future cuddles.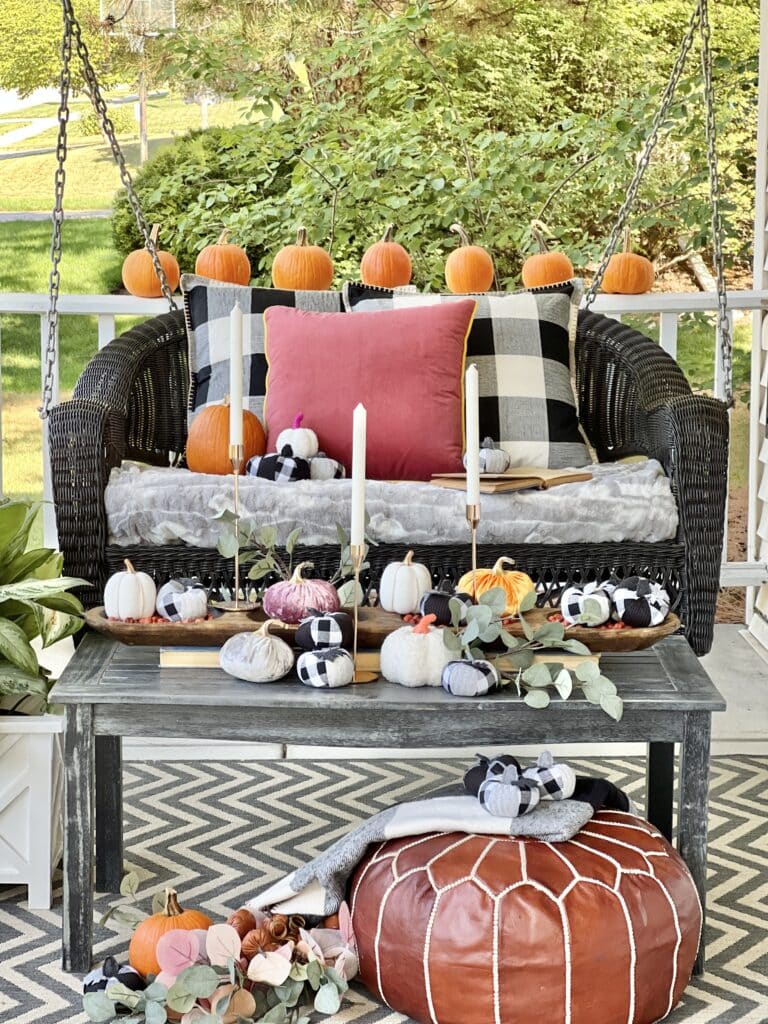 Set the Table
Just like you want a side table beside a chair inside your home, you also want a table near your porch swing.
Because cups of coffee, mugs of hot cider, and glasses of wine need a spot to hang out too!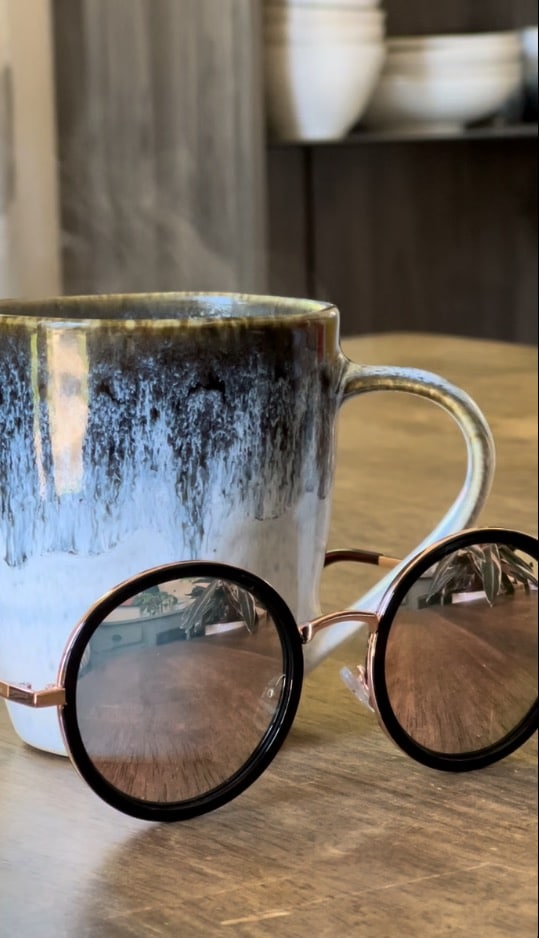 But don't just leave the table for your beverage…fill it up with all the goodness of Fall!

Fall Decor
Here is a list of some Fall decorative accents to consider including by your porch seating:
Pumpkins and gourds (faux or real)
A dough bowl, tray, or basket to hold the pumpkins and gourds
Candles (I love a real flame but there are lots of great faux flame candles available!)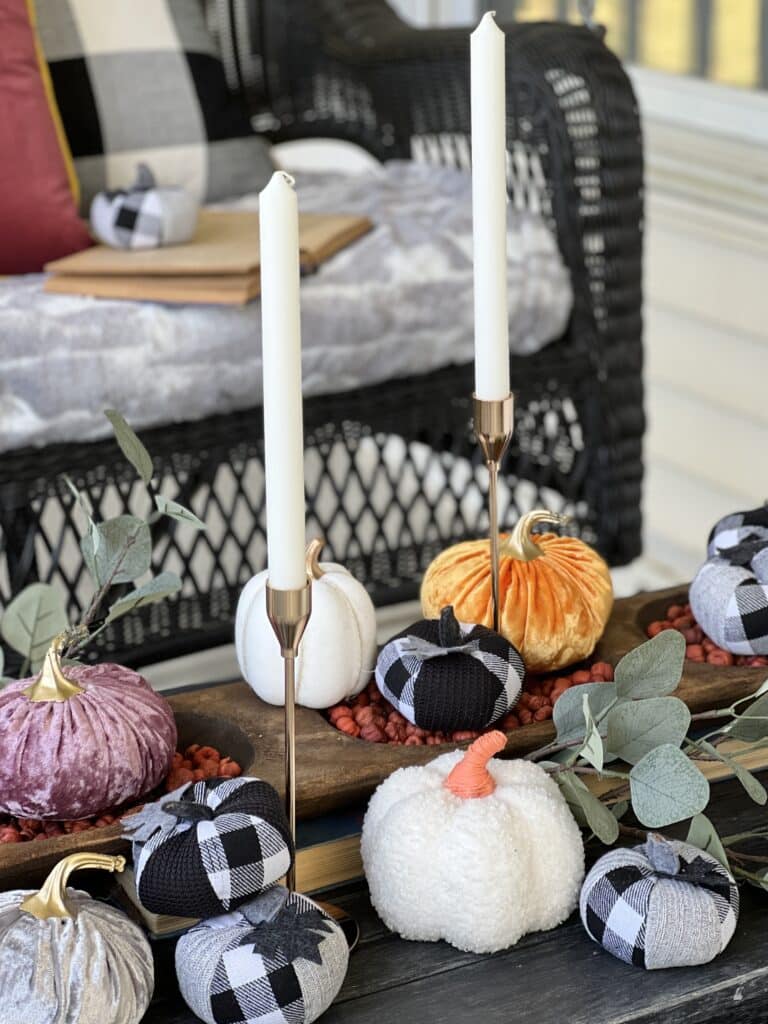 Leaf spray and pics as well as live plants
Don't forget a rug for under the table!
More pumpkins!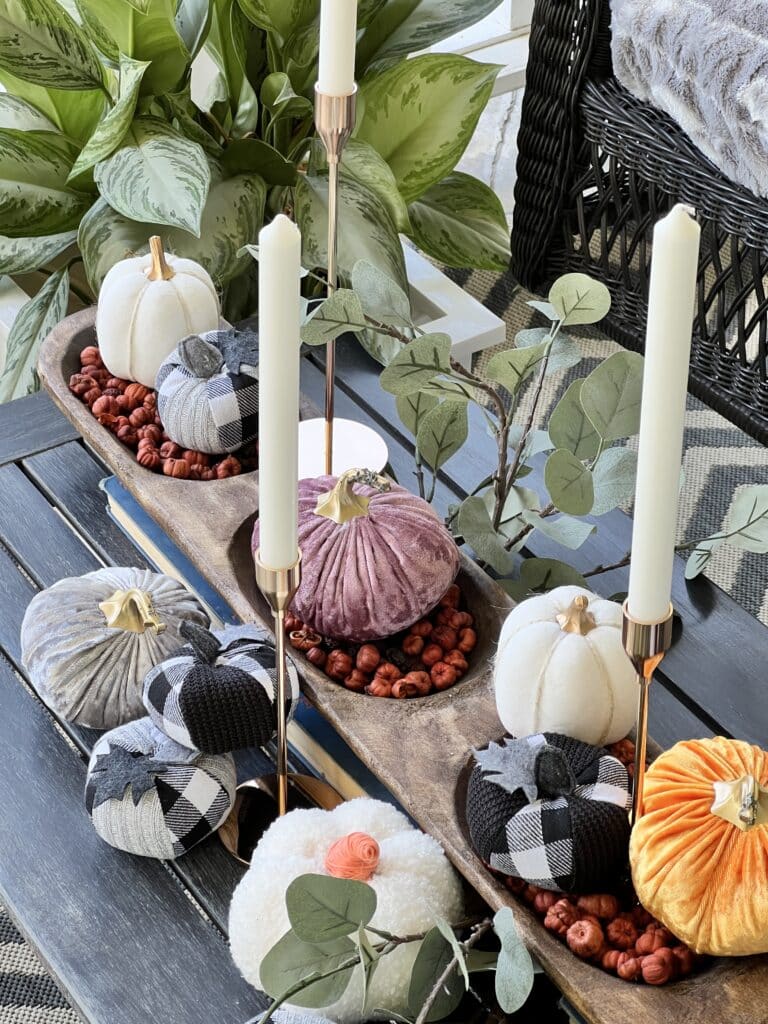 Texture and Pattern
Fall is all about cozy textures and patterns.
Mix it up!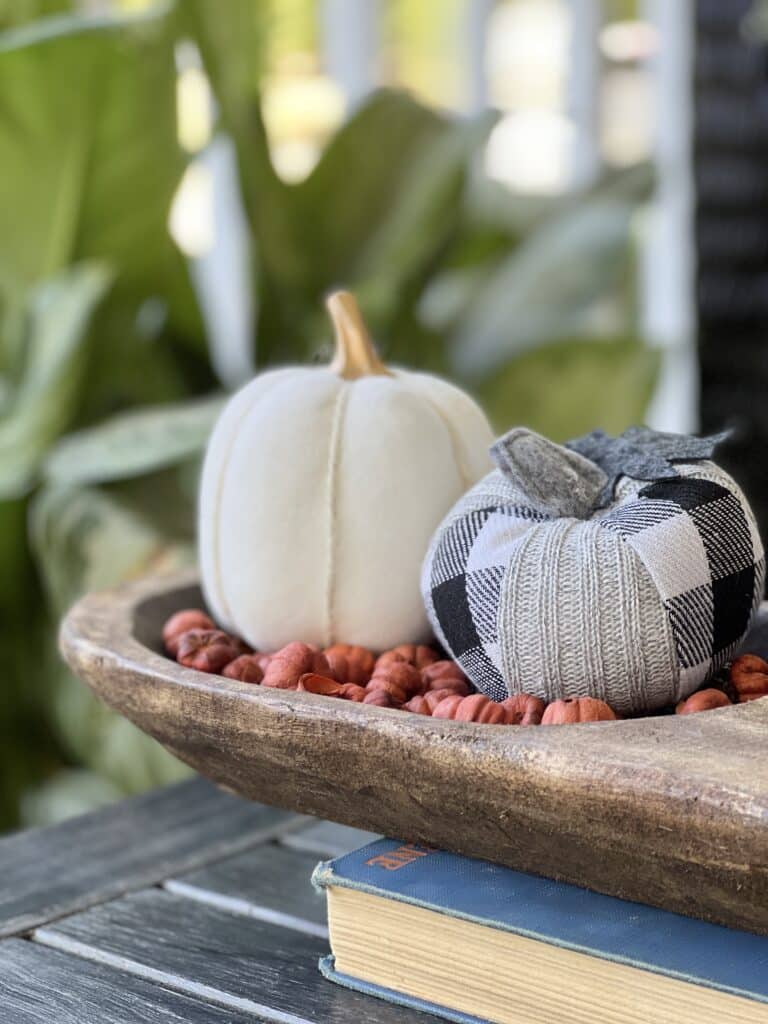 Try some of these for texture…
Teeny tiny orange pumpkin potpourri
Felt and or velvet decor items
Buffalo Plaid patterns
Vintage books
Check out this short video for the full view!


Fall Porch Swing Backdrop
A few weeks ago I hung a Hanging Pumpkin Ball so I had something pretty to look at while sitting on our porch swing. Well, it is important to pay attention to the "behind."
I love a good backdrop!
Here, I lined up some fresh pumpkins on the porch railing behind the porch swing.
I did something very similar on our living room fireplace mantel.
Instant backdrop!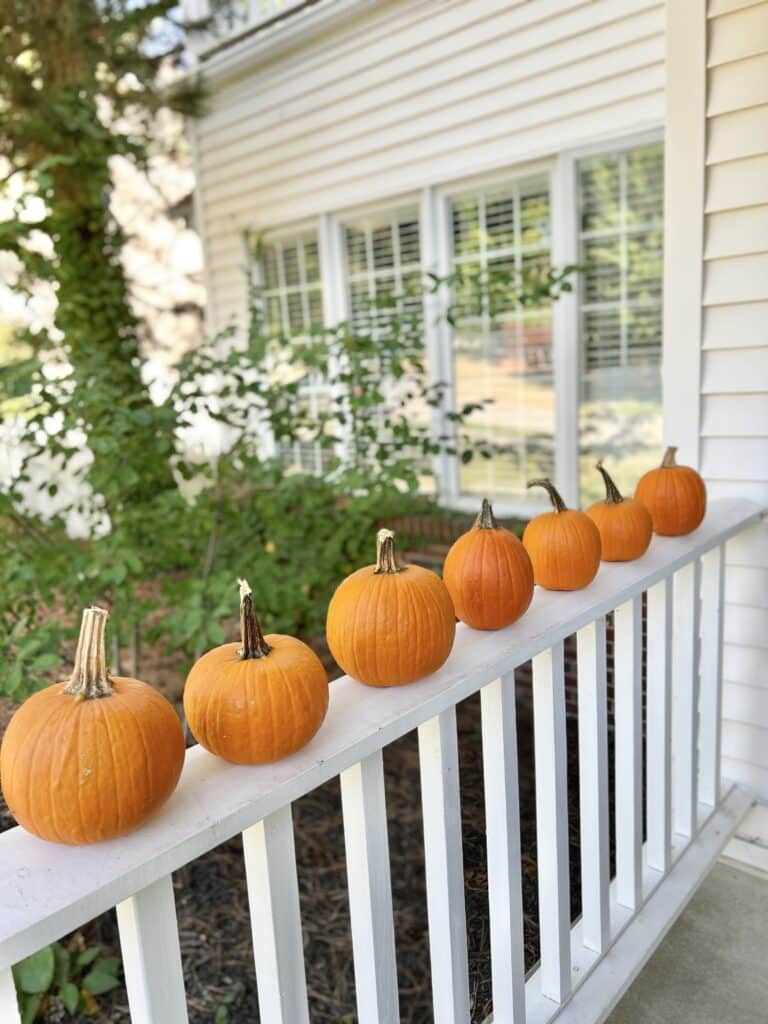 Now that I've gone over all the ways to decorate your porch seating area for Fall, it's time for you to get started!
This is such a fun and easy way to add some seasonal touches to your home. I hope you enjoy creating your own cozy Fall oasis. Don't forget to share how it turns out by tagging Sonata Home Design on Instagram or Facebook!
So grab a pumpkin spice latte and get decorating!
Cheers!

Don't Forget to Pin It!
Pin the images below to your boards on Pinterest (just click the Pin button in the top left corner). You can also follow along with me on Pinterest!