How to Decorate for Halloween with Fireplace Bats
If you're looking for a fun and festive way to decorate your fireplace for Halloween, look no further! This quick and easy decorating diy will show you how to attach paper or plastic bats to your fireplace so that it looks like they are flying up and out.
You'll have a spooky scene that is sure to impress your guests and give you a little fright in the night. So let's get started!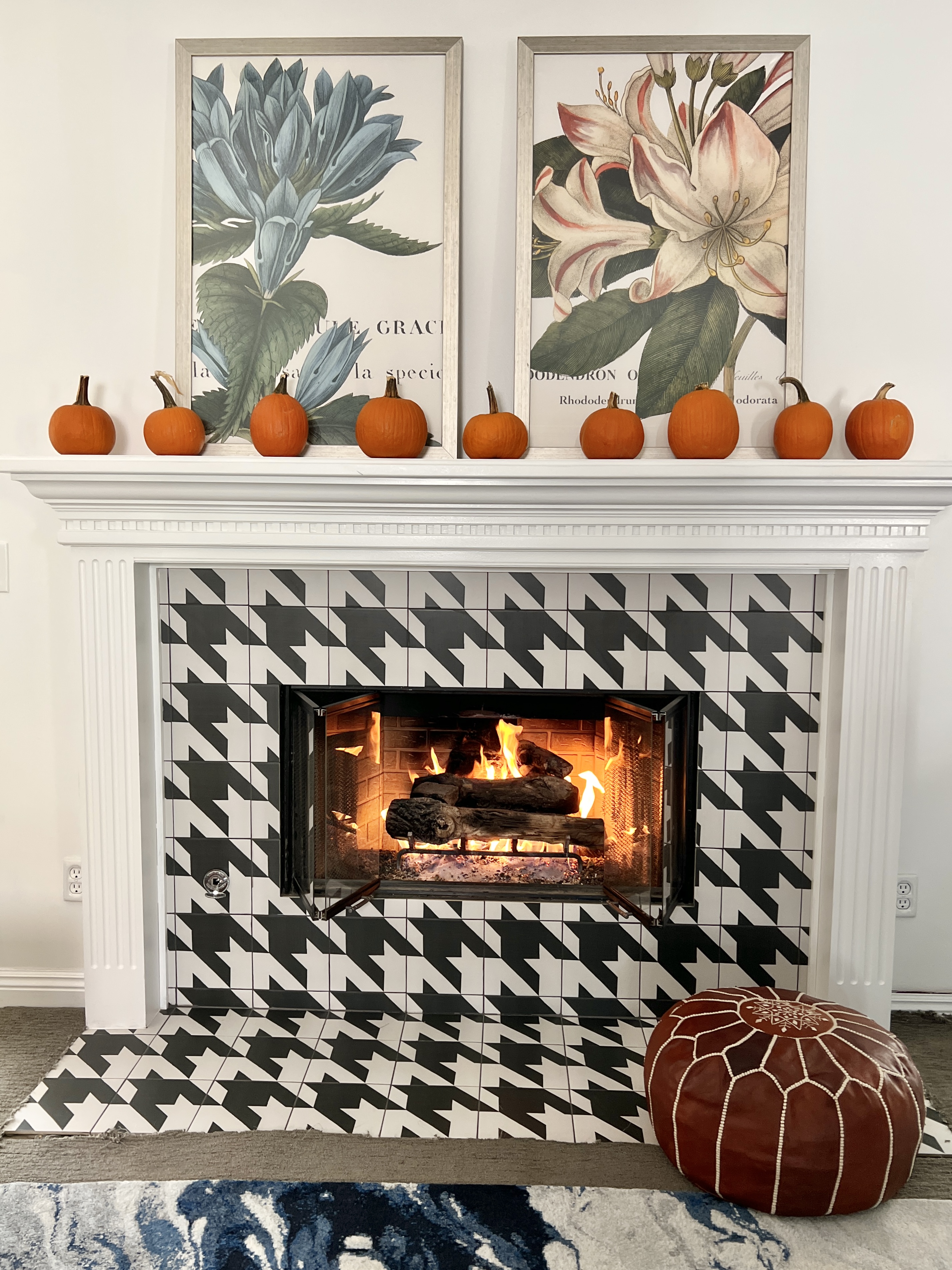 Table of Contents
There's a Bat in the House!
I am not a fan of bats.
Real ones, I mean.
Yes, I know they are relatively harmless and eat lots of annoying insects but…
… they scare me!
My single close encounter with a bat was in a charming mountain cabin rental.
How this bat got into the cabin, I have no idea.
And, since I ran screaming outside and left my husband and daughter to take care of the situation, I never really found out.
Neither bat nor human was harmed.
(Later on I found out that bats would sleep and cling to the backs of the shutters all day long!…Eek!)
Halloween Bats on a Fireplace
So, I decided to continue decorating the living room for Fall by adding a little Halloween vibe.
Using bats!
This little decorating project calls for harmless paper or plastic bats.
You can cut out your own…
…or just order this inexpensive set of 3D decorative wall bats.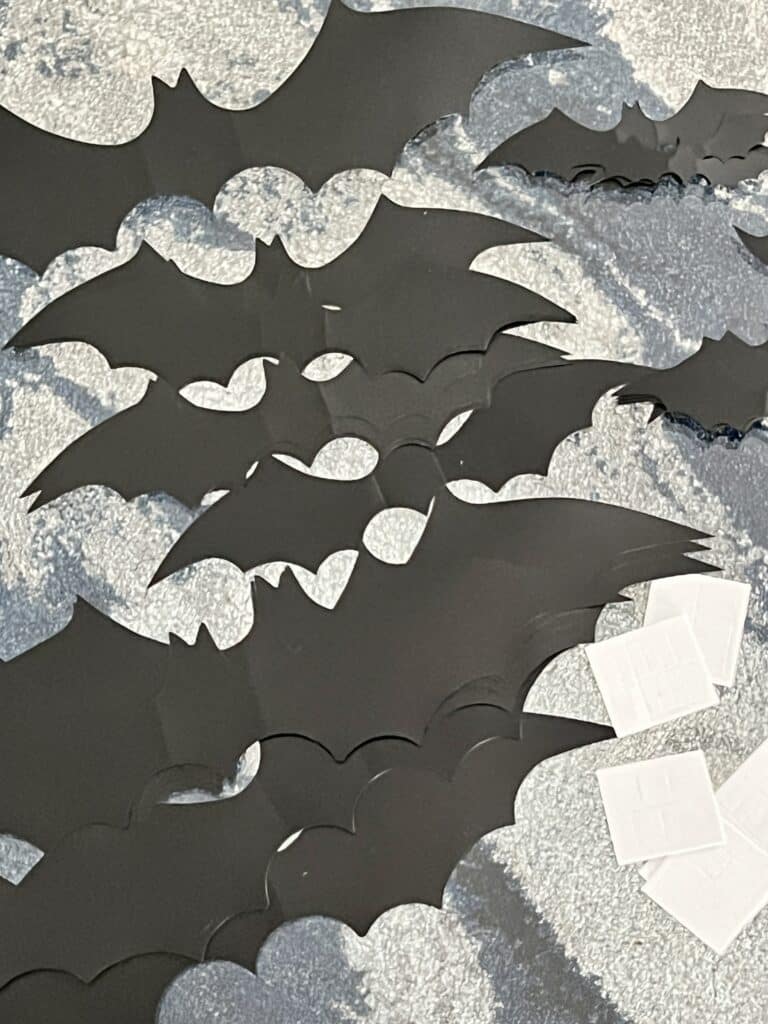 This set of bats comes with 4 different sizes and little sticky tabs for attaching.
Just bend the bats at the scored line by the wings and attach one of the small double-sided stickers.
The bats have a shiny side and a matte side. I chose the matte side for a more realistic look.
Because its Halloween time and a realistic bat scares me!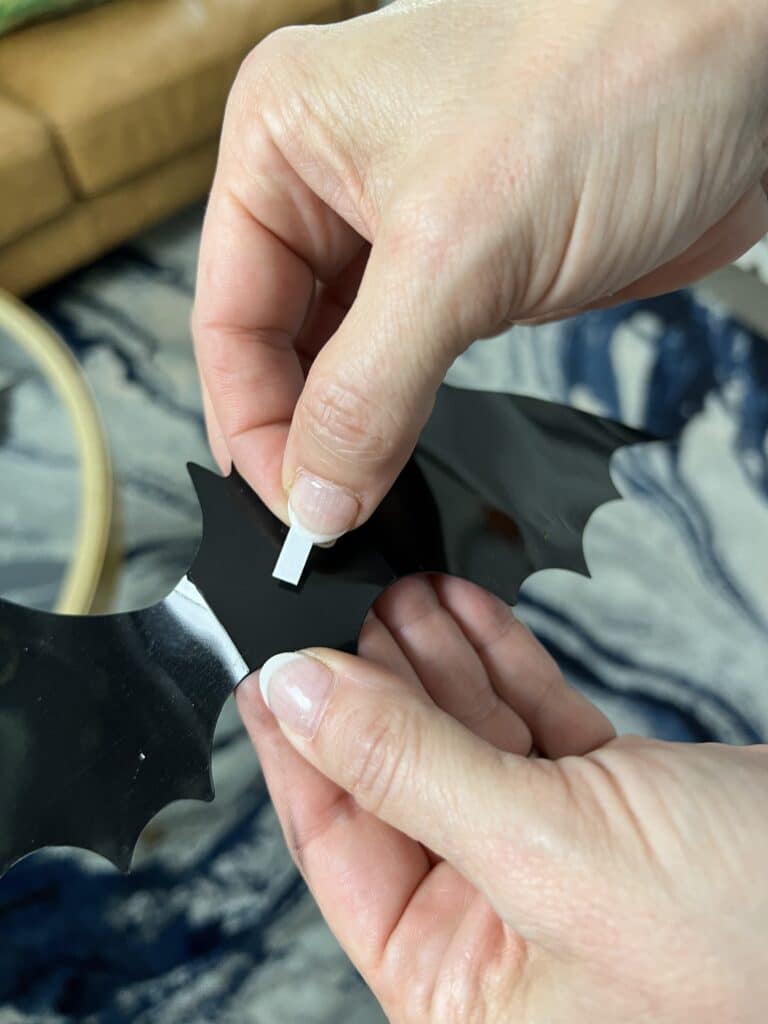 Bats in Flight
Once all of your bats are taped up, it's time to start attaching them to the fireplace and surrounding wall.
Start at the fireplace opening and work your way up and out diagonally, placing the bats so that it looks like they are flying up and out.
Let's face it…within the context of Halloween bats, the houndstooth tiles on our fireplace actually look like bats! So, I started placing my bats on the white surround as a continuation from the tile.
This guided me in the direction of my bats, but you can go any direction you want.
I continuously stepped back to check on the bat's progress and changed their position occasionally.
Once you're satisfied with the placement of your bats, step back and enjoy your handiwork!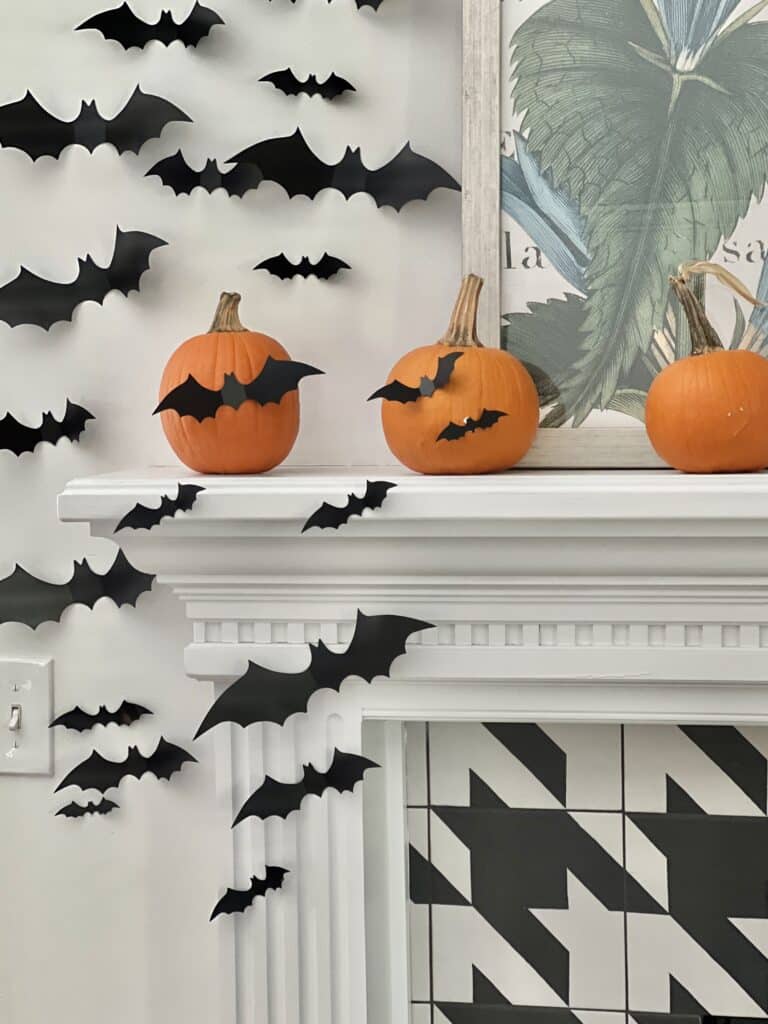 Stick bats to the fireplace tile, the surround, or any decor that happens to be in the line of fire.
This bat found a resting place on a mantel pumpkin!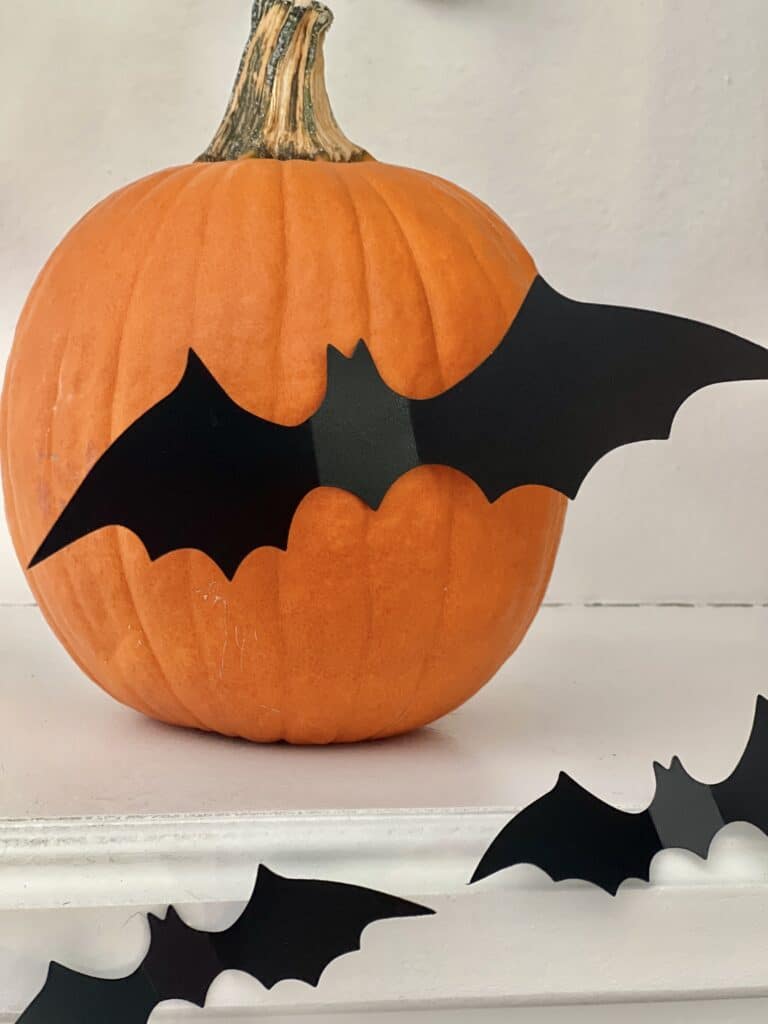 These are the kind of bats that I like to have hanging around the house!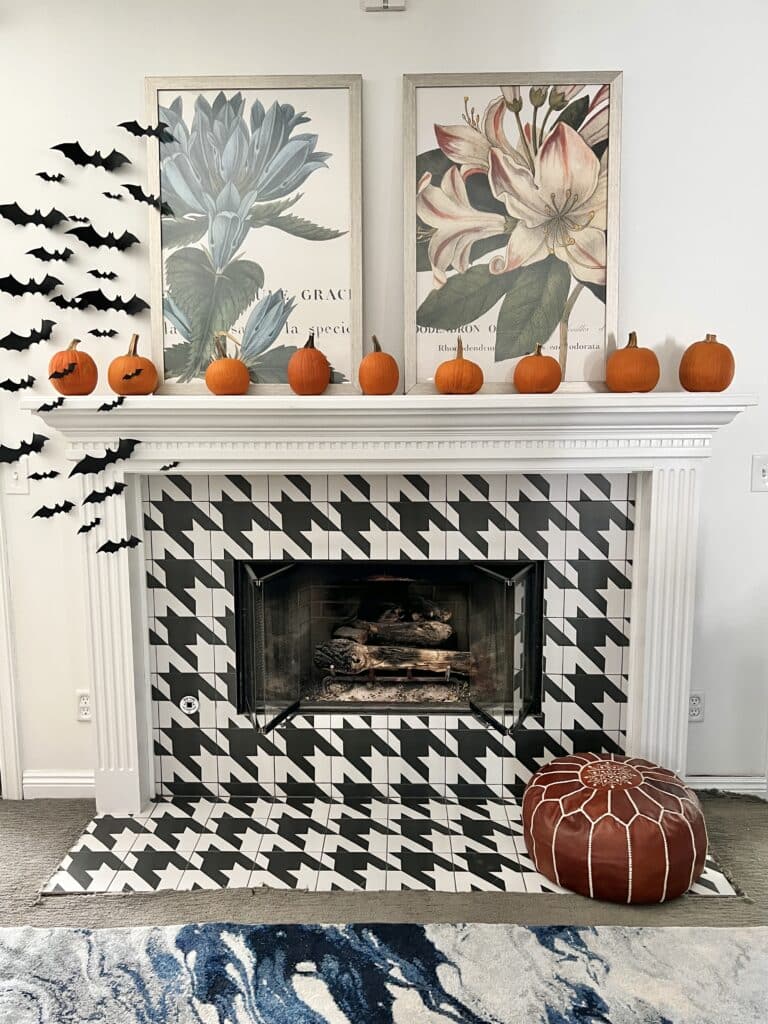 There you have it! A quick and easy way to decorate your fireplace for Halloween. This fun and festive project is sure to impress your guests, and it's something that the whole family can enjoy.
So put on some spooky music, grab some candy, and get ready for a hauntingly good time!
Cheers!

Decorating for Fall? Check out these posts!
How to Make a Hanging Pumpkin Ball
An Easy Grapevine Wreath for Fall
Don't Forget to Pin It!
Pin the images below to your boards on Pinterest (just click the Pin button in the top left corner). You can also follow along with me on Pinterest!