Top 7 Must-Have Kitchen Decor Items
Check out my top 7 kitchen decor items you should use to create a stylish and functional cooking space that reflects your personality.
Your kitchen is the heart of your home. It's where you cook meals, entertain guests, and spend time with your family. That's why it's important to make sure your kitchen is decorated in a way that reflects your personality and style. Check out these seven must-have kitchen decor items that will help you do just that!
I remember when we were renovating our kitchen. It took longer than we thought (doesn't it always) and threw the house into total upheaval. I wasn't even thinking about kitchen decor. However, once it was finished…the fun began!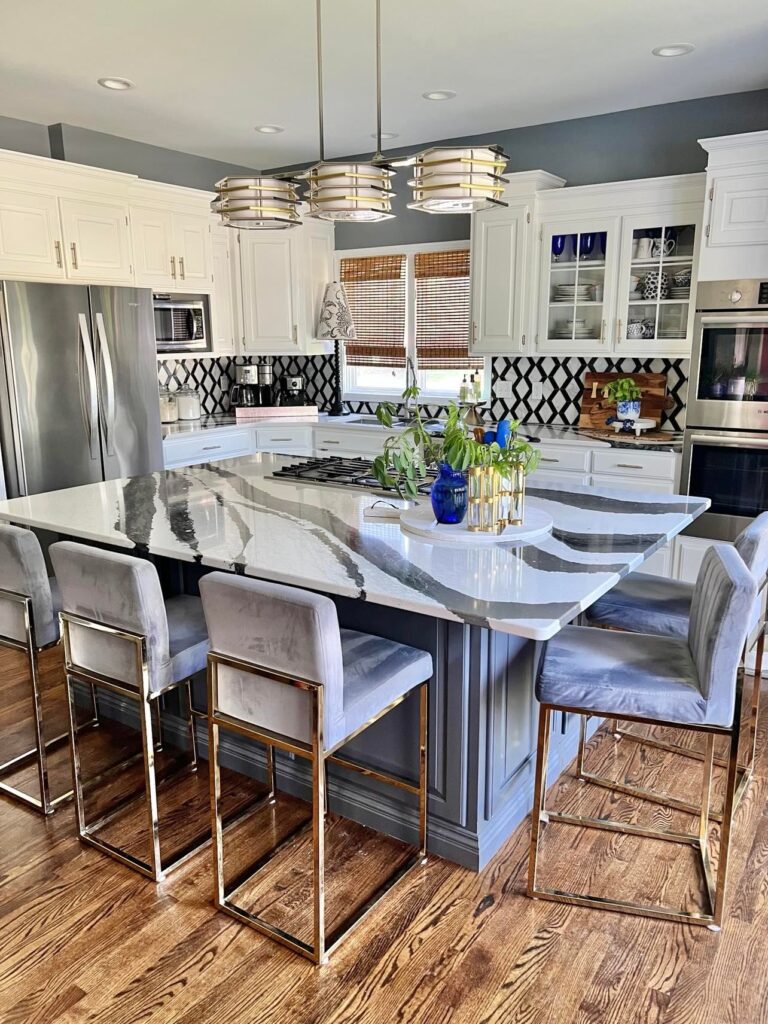 From styling cabinets to kitchen island displays to organizing the pantry, bringing in kitchen decor is so much fun!
How about a Top 7 kitchen decor list!
This blog contains affiliate links. This means a small commission is earned if you make a purchase by using this link. The price you pay will be the same whether you use the affiliate link or go directly to the vendor's website using a non-affiliate link.
Breadboards
There's something about a kitchen that just makes me want to break out the breadboards!
Maybe it's the warm, homey feel of the room…
…or maybe it's the fact that breadboards make excellent wall decor.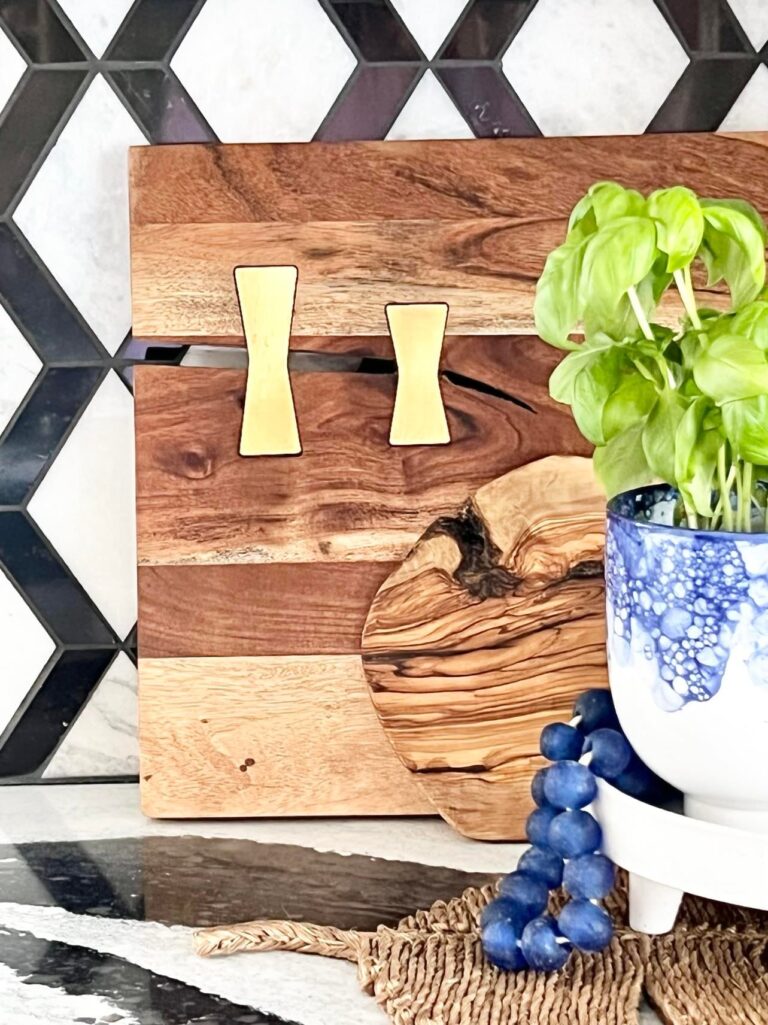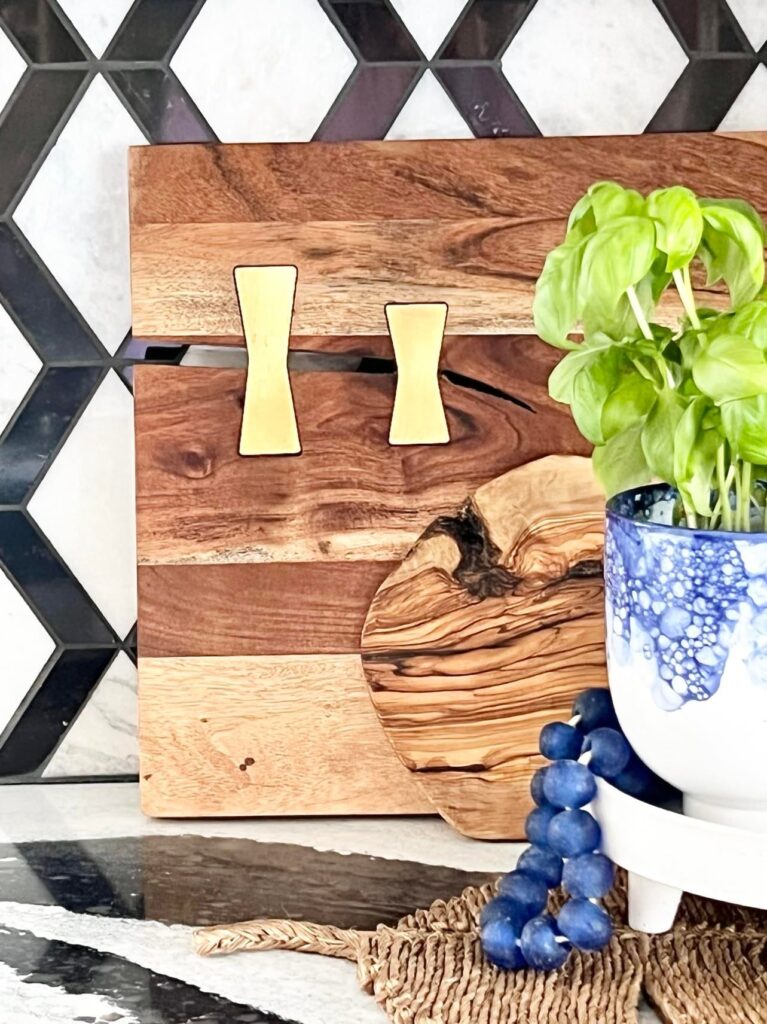 Whatever the reason, I love decorating with breadboards in the kitchen. They add a touch of rustic charm and they're also quite practical.
Whether chopping veggies, slicing cheese or jumping on the charcuterie board trend, when you're not using them, they make a lovely addition to your kitchen decor.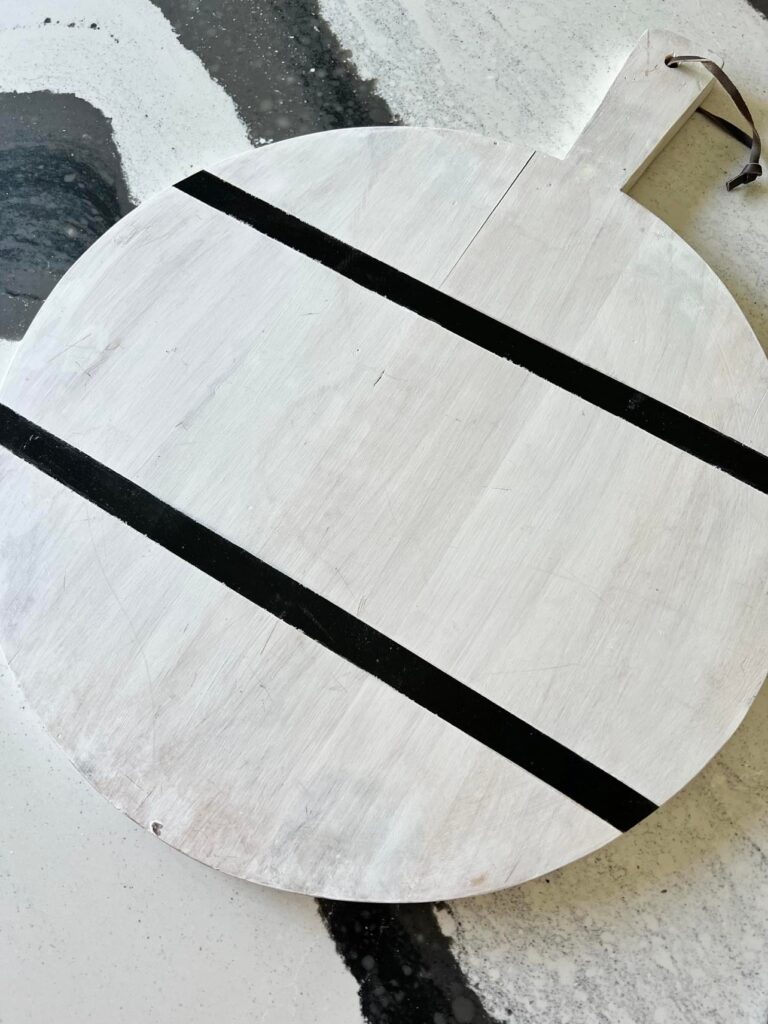 They add such touch of style and charm to any kitchen!

Trays
There's something about kitchen trays that just screams "put me on a countertop and make me look pretty!"
And who are we to argue with that?
Kitchen trays are a great way to add a touch of style to your space, whether you're using them to display kitchen essentials or serve up a tasty breakfast in bed.
Plus, they make it easy to keep your countertops clutter-free. Here are a few tips for decorating with kitchen trays:
Choose a tray that fits your kitchen's aesthetic. If your kitchen is more rustic, opt for a wooden tray. If you're going for a minimalist look, go for something simple and sleek.
Get creative with how you use your tray. In addition to serving food and displaying kitchen items, they can also be used as catch-alls for keys, mail, and other everyday items.
Have fun with it! kitchen trays are a great way to experiment with different colors, patterns, and textures. So go ahead and get creative!
My favorite tray in our kitchen is the one that holds both our coffee maker and cappucino machine. It sits in the corner of the countertop and easily slides out each morning when we go for our caffeine wake-up!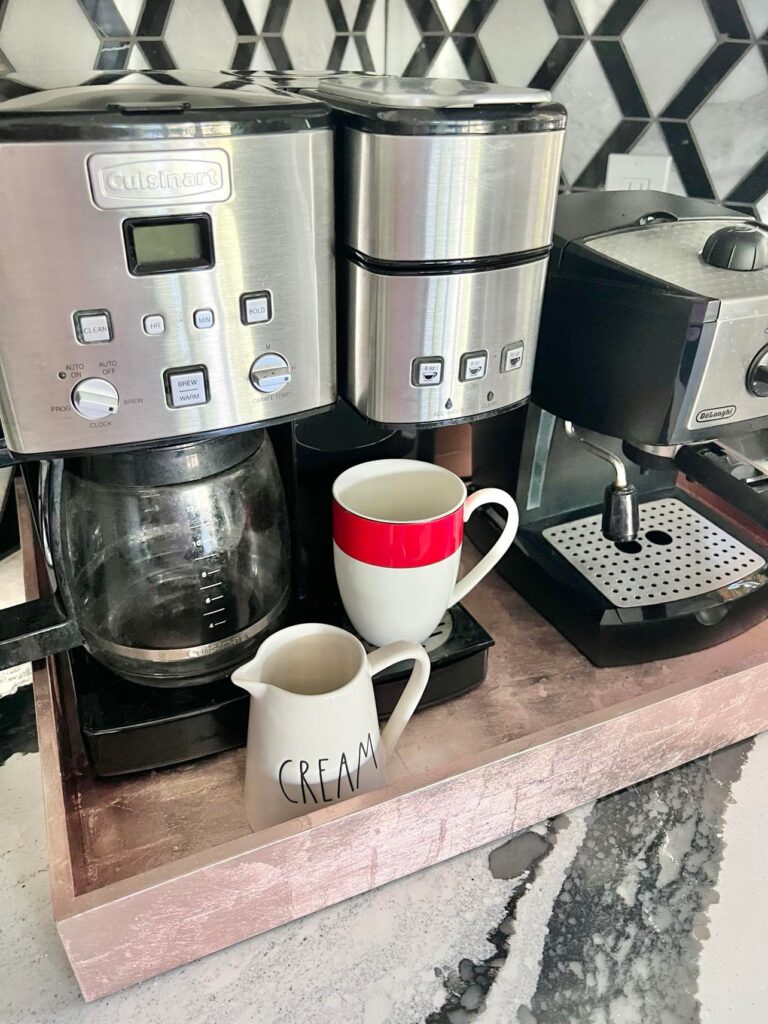 Canisters
There's something so satisfying about glass cannisters in the kitchen. Don't you think?
Maybe it's because they look like they came straight out of a Martha Stewart magazine, or maybe it's because they're just so darn practical!
Whatever the reason, I'm a big fan of using glass cannisters to decorate my kitchen.
Not only do they look nice, but they're also great for storing things like flour, sugar, and coffee beans.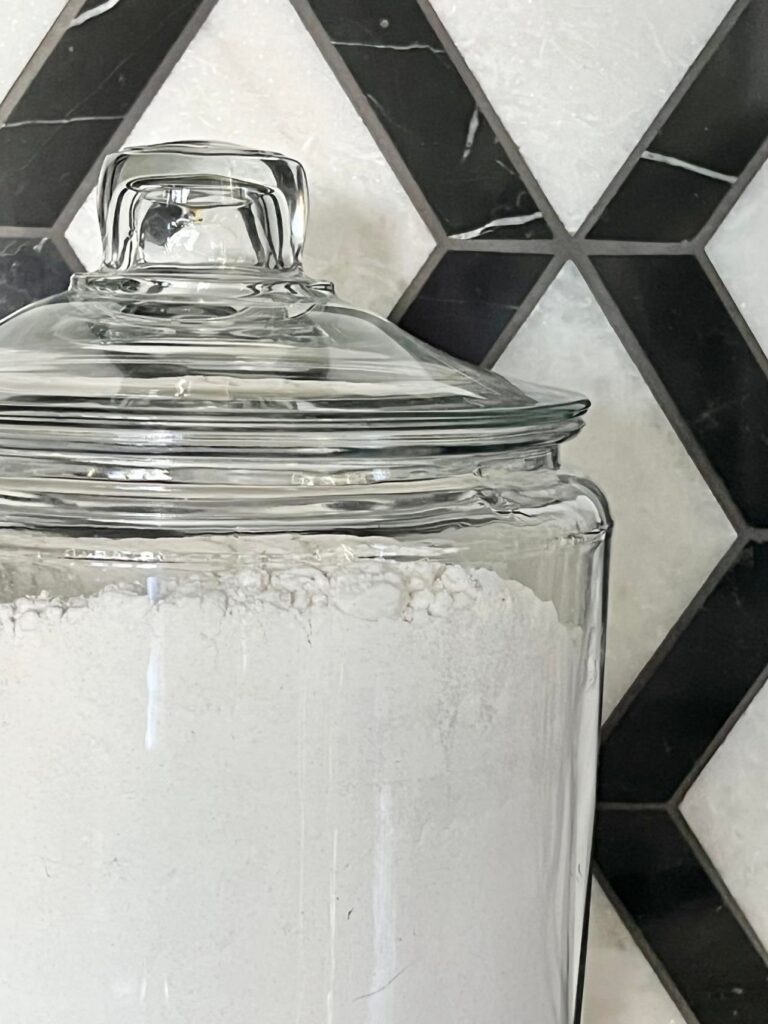 I like to put felt pads on the bottom of my canisters so they slide easily on the countertop. No more clanking glass!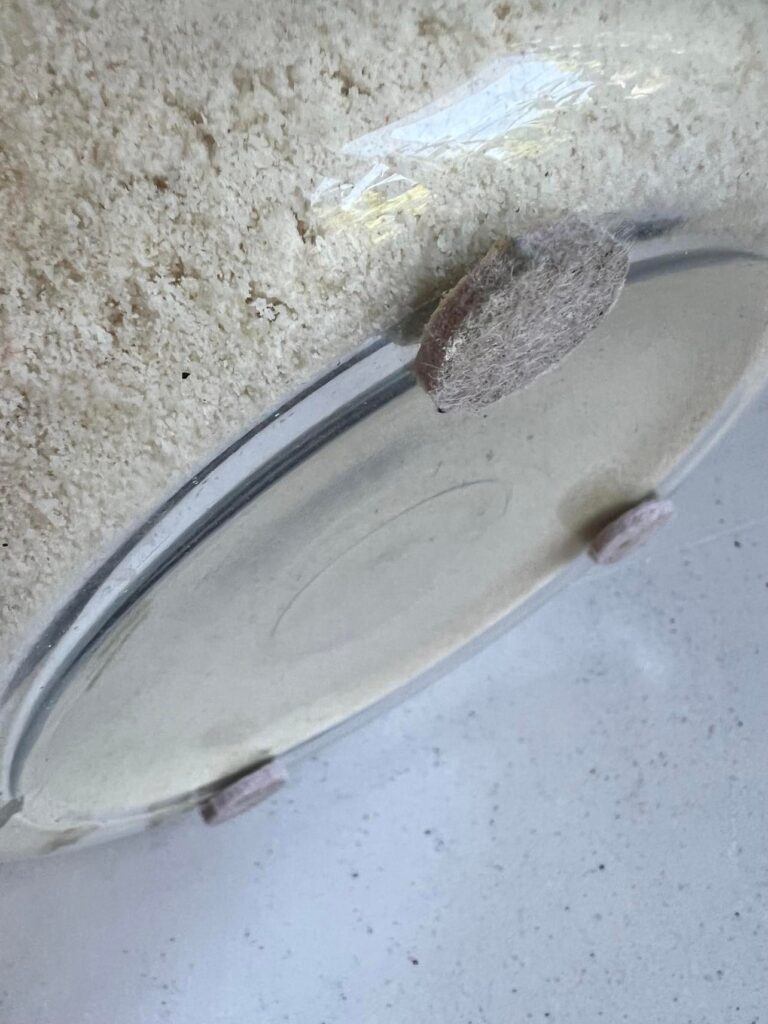 Line 'em up and fill 'em up!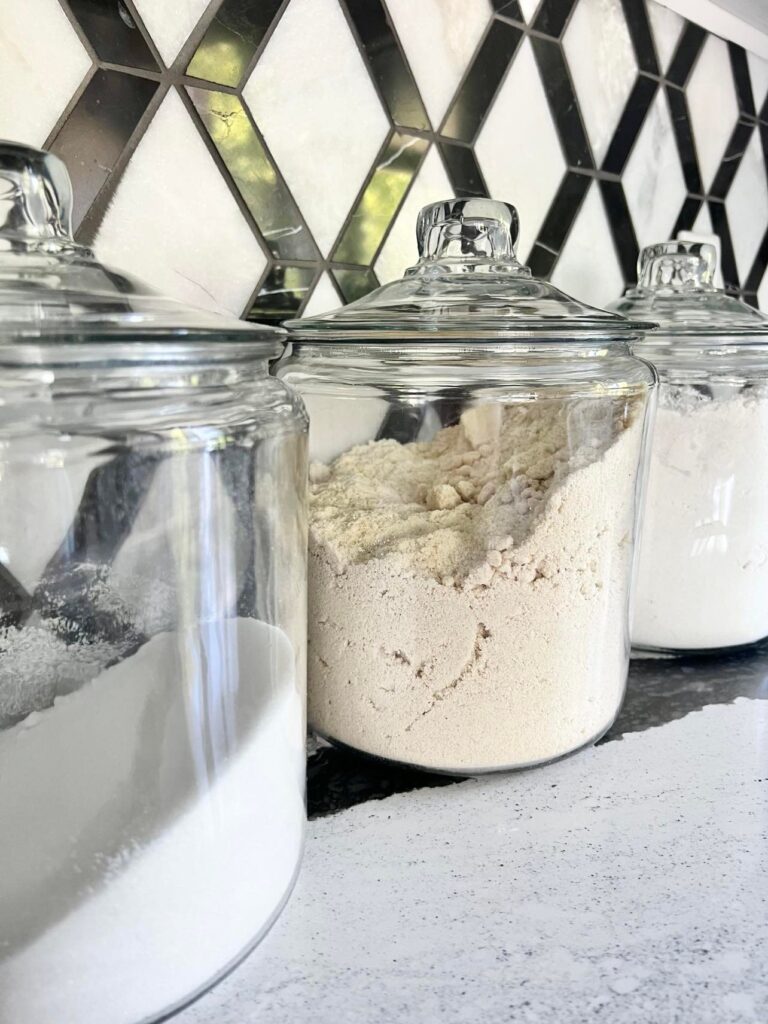 Tea Towels
Tea towels are the perfect way to add a touch of personality to your kitchen decor!
Whether you choose a festive pattern for the holidays or a classic design for everyday use, tea towels can help to brighten up your kitchen and make it feel more like home.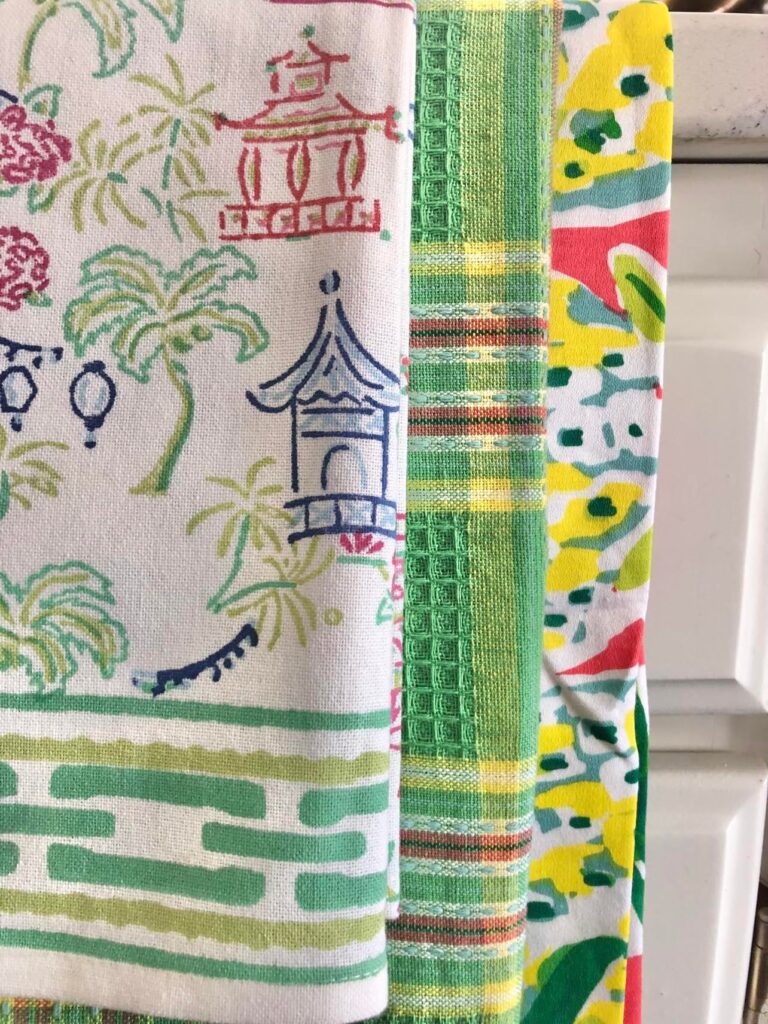 In addition to their decorative appeal, tea towels are also highly functional. They can be used to dry dishes, line bread baskets, or simply add a pop of color to your kitchen. So the next time you're looking for a way to spruce up your kitchen, don't forget the power of the tea towel!

Fruit Bowl
Fruit bowls are a kitchen staple, but they can also be a great way to add a bit of style to your decor.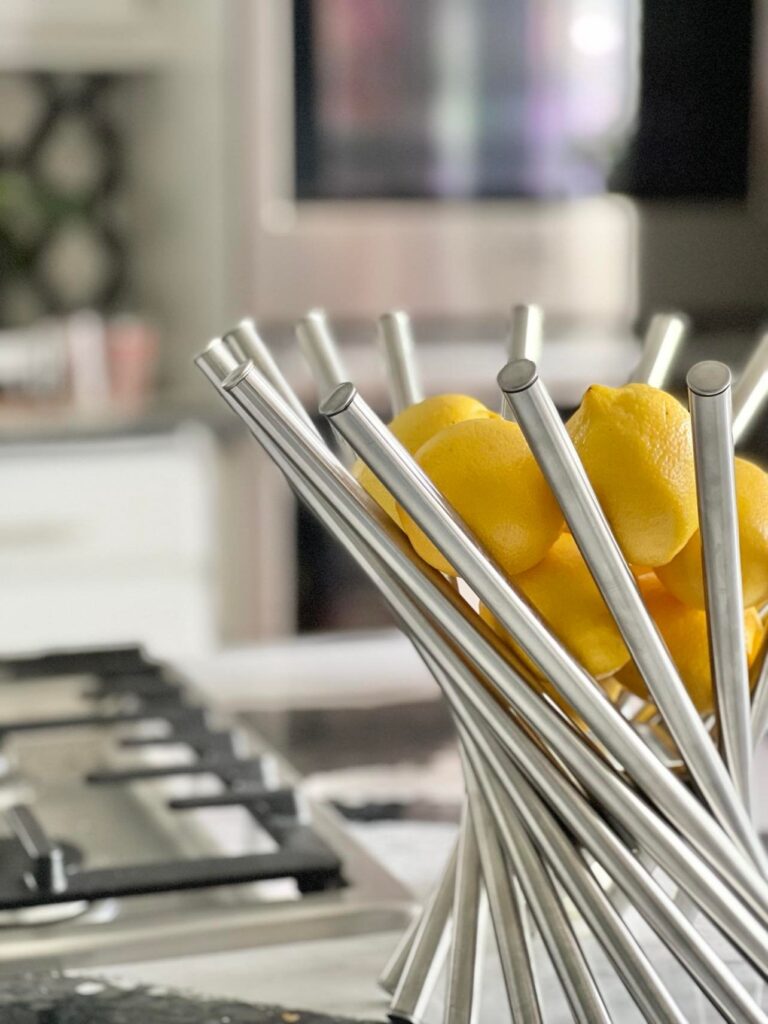 Here are a few tips on how to use fruit bowls to spruce up your kitchen:
Go for contrast: A brightly colored fruit bowl can really stand out against a neutral kitchen backdrop.
A tiered tray is a great three-level fruit "bowl"…you can really load it up with fruit!
Group fruits by color: Arranging fruits by color in a bowl can create a beautiful, natural color palette for your kitchen.
Use seasonal fruits: Decorating with seasonal fruits is a great way to add some freshness to your kitchen. And, bonus points if you use locally sourced produce!
Place your fruit bowl front and center for grab-and-go ease!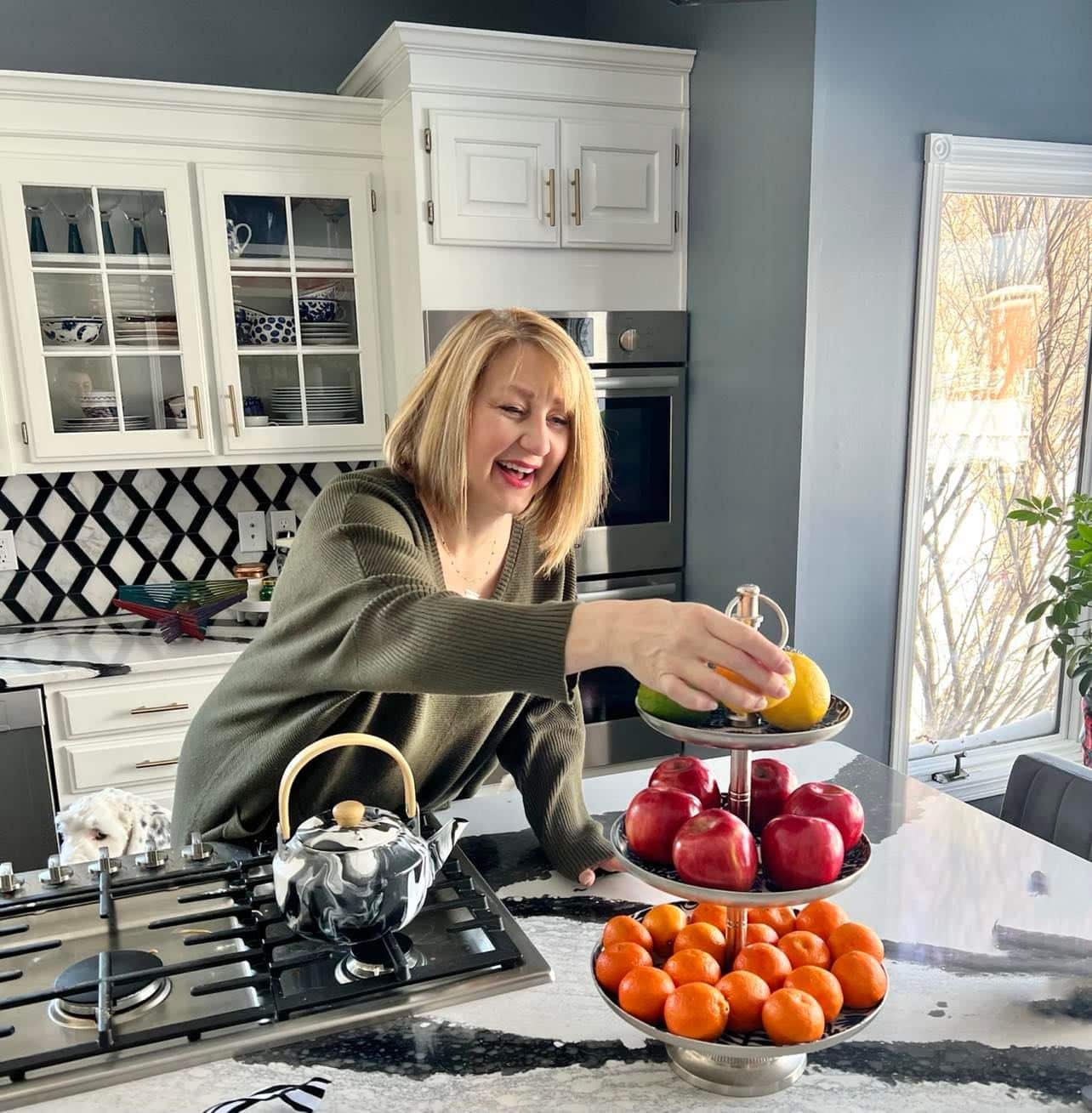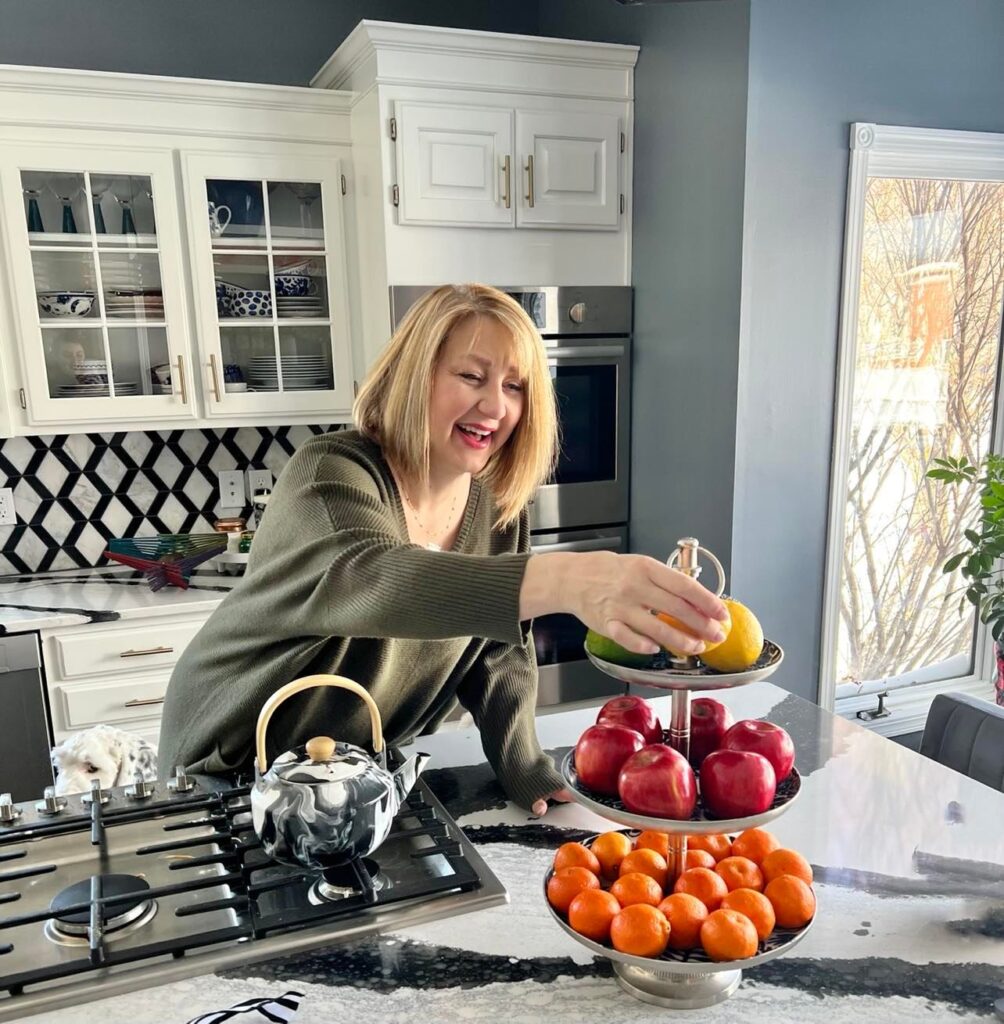 So, next time you're looking for an easy way to add some personality to your kitchen, grab a fruit bowl and get creative.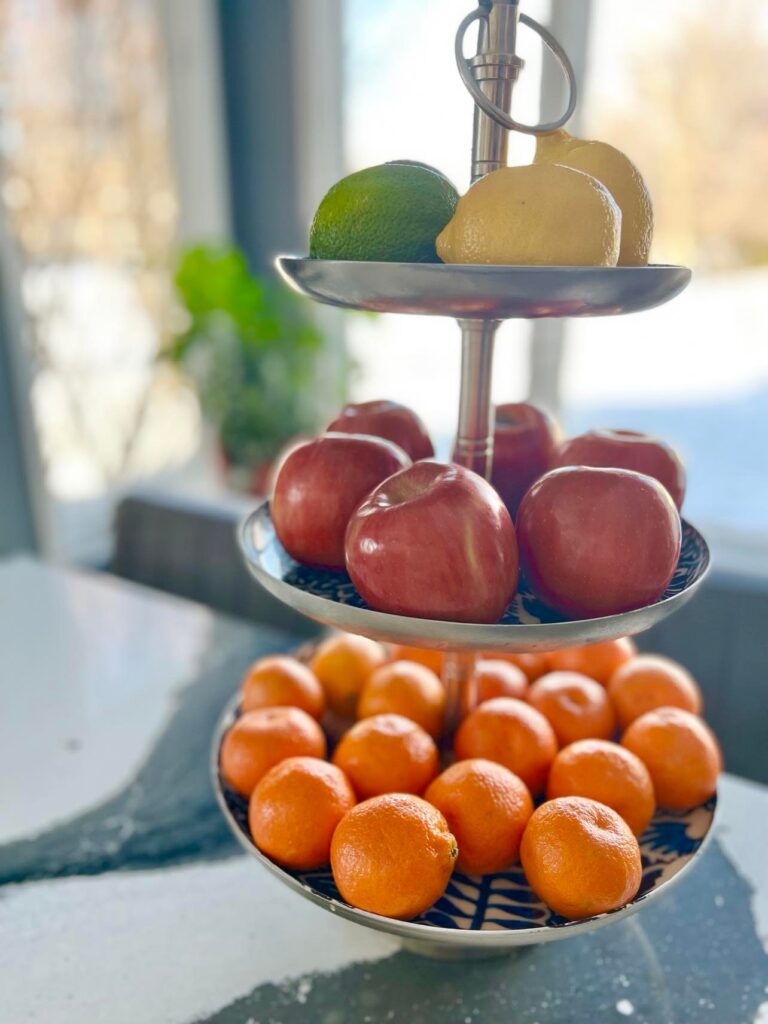 Dinnerware
The kitchen is the heart of the home, so it's only fitting that it should be decked out with beautiful dinnerware.
Sure, you could just grab whatever plates and bowls are on sale at the grocery store, but where's the fun in that?
With a little bit of creativity, you can turn your kitchen into a veritable feast for the eyes!
Start by picking a color scheme and sticking to it. (Don't worry…you can change your color scheme with the dinnerware colors that you have!) Once you've got that nailed down, it's time to get creative with your place settings.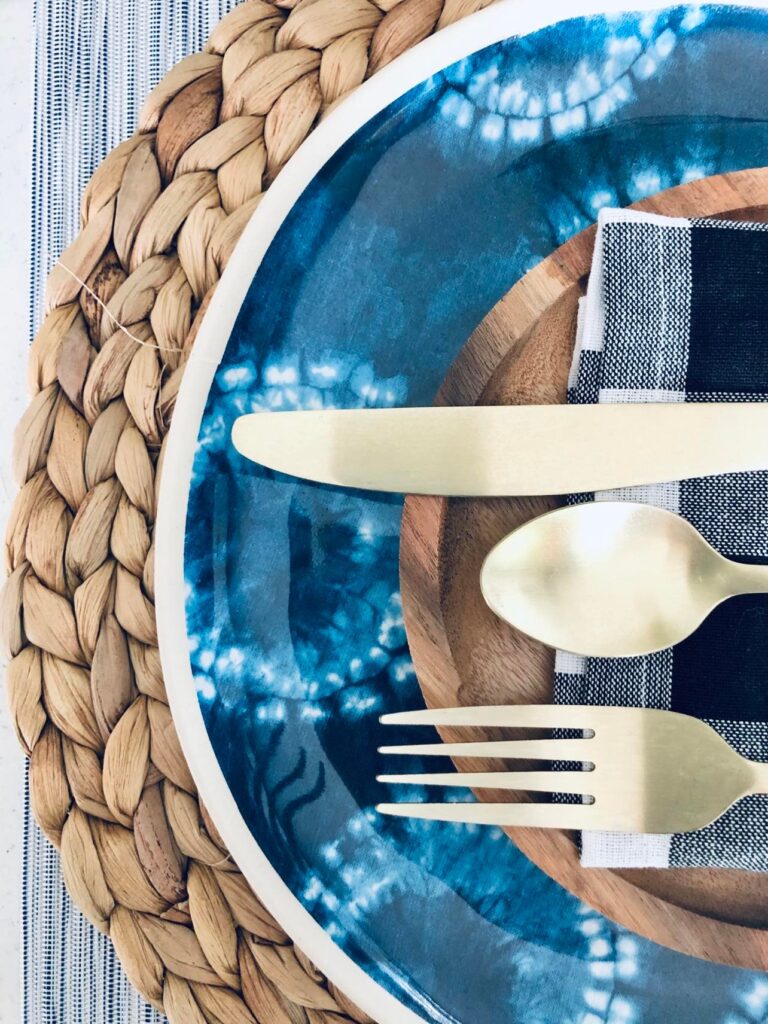 Arrange your plates in an artful stack…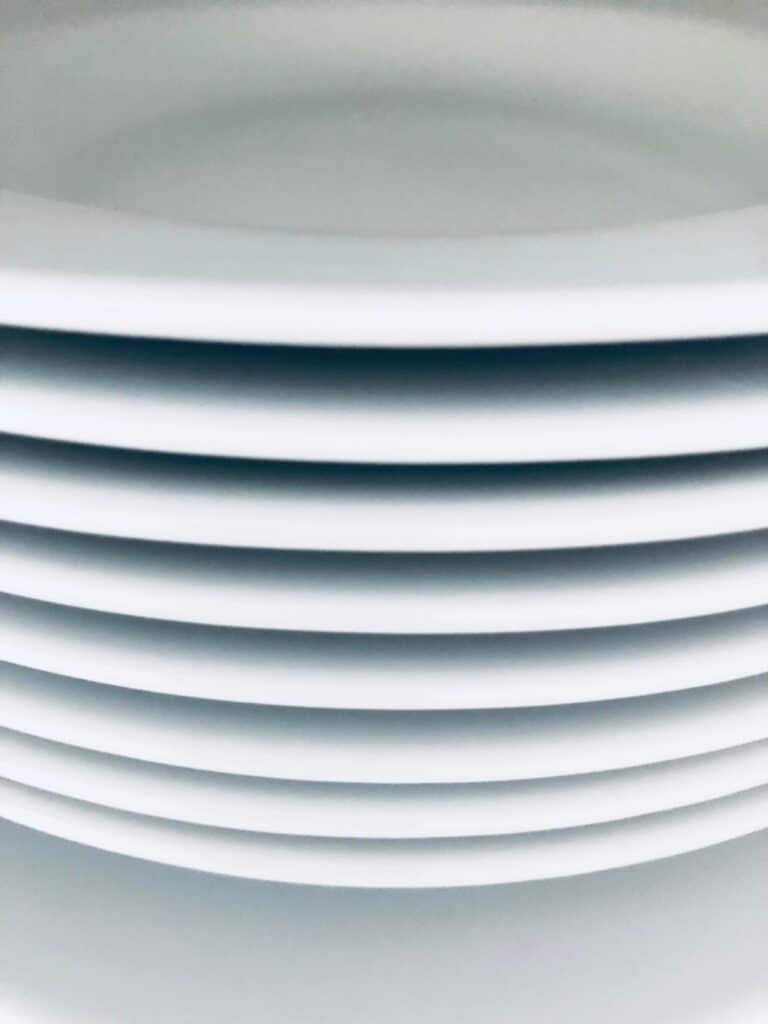 or display your bowls on shelves.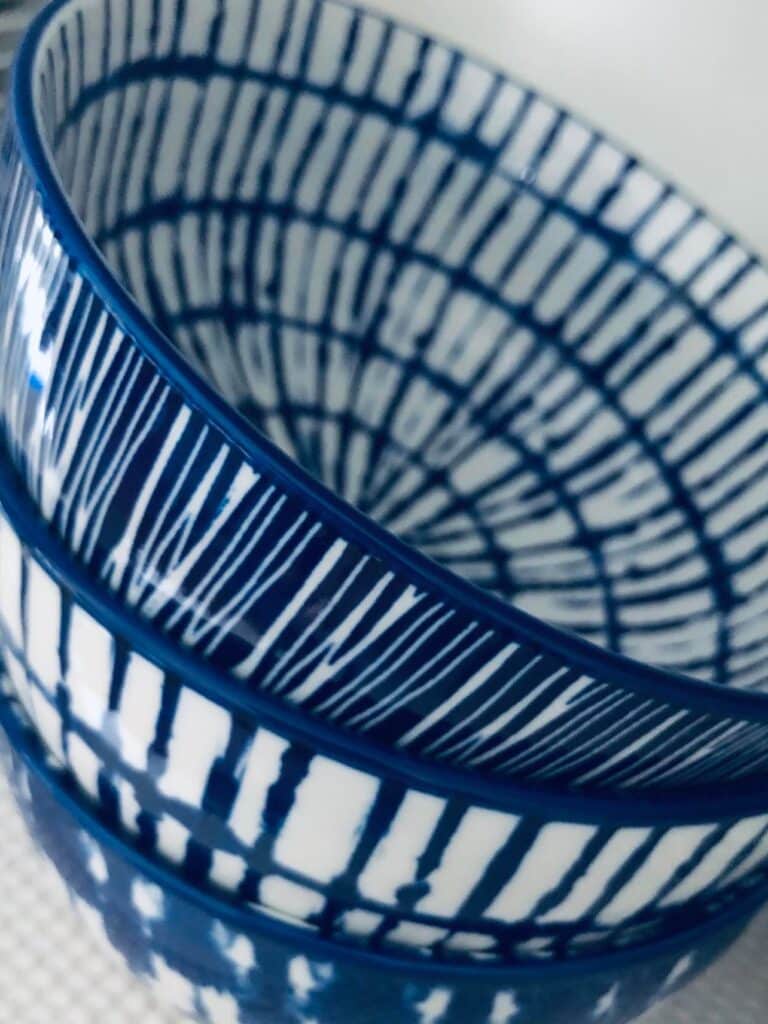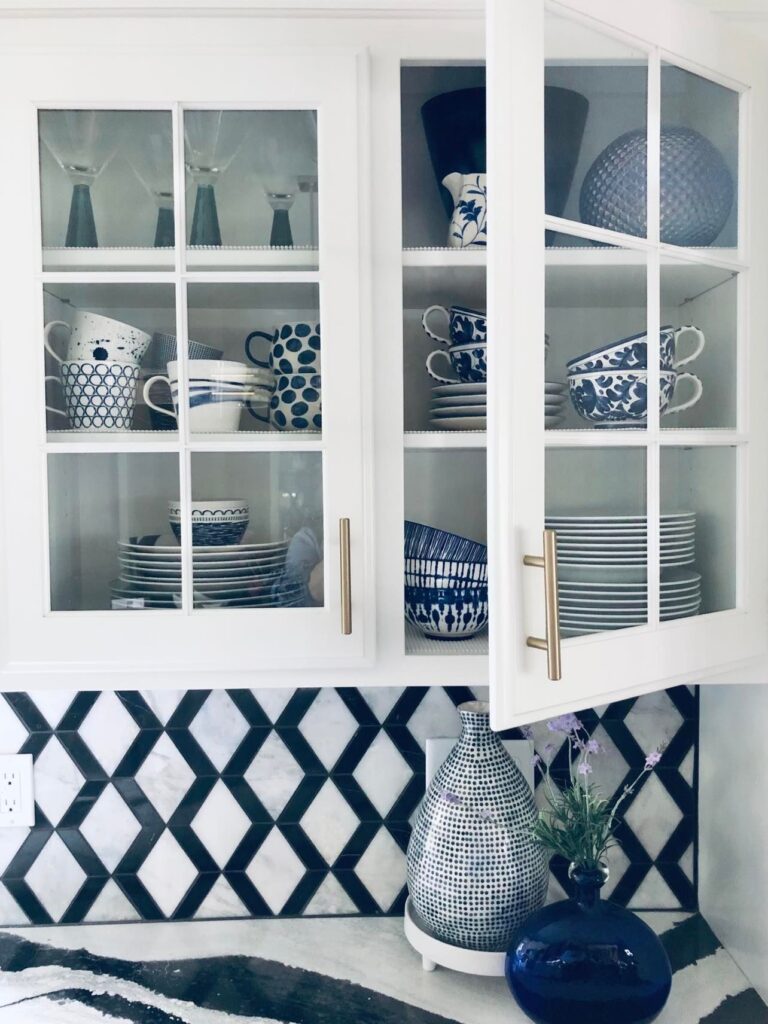 With a little bit of effort, you can transform your kitchen into a stylish and welcoming space that will make mealtime more enjoyable for everyone.
Plants and Flowers
Incorporating plants and flowers can add color, life, and a touch of nature to your kitchen.
This breadboard on our kitchen island is holding vases of plant cuttings in water. Kitchen propagation station!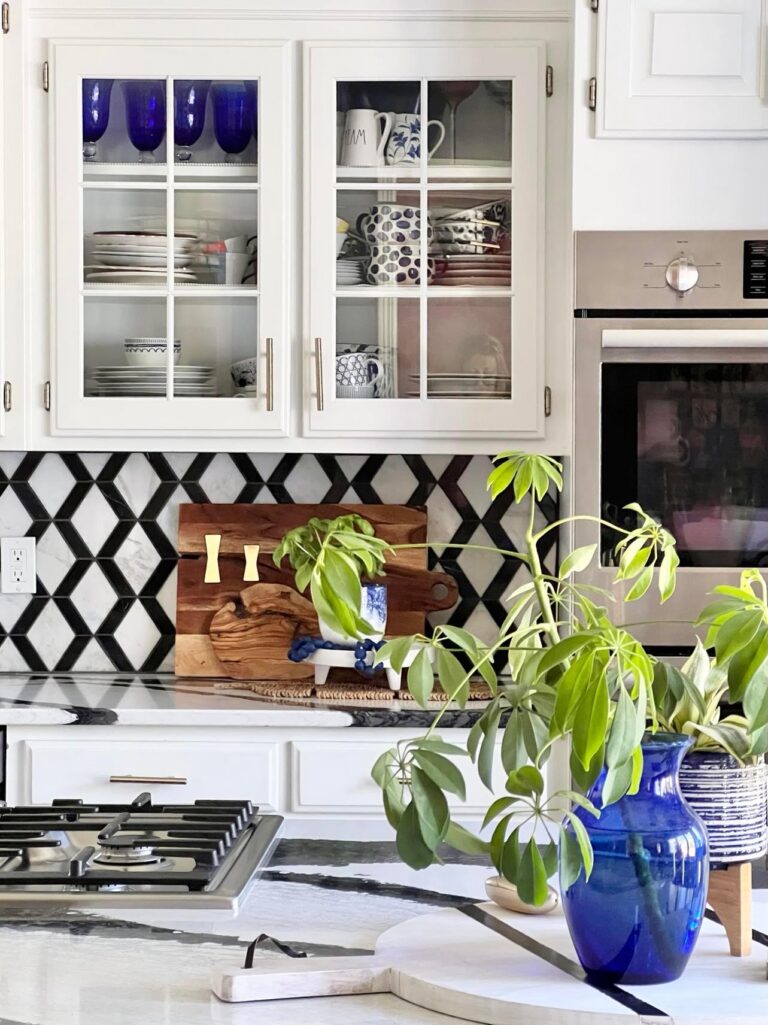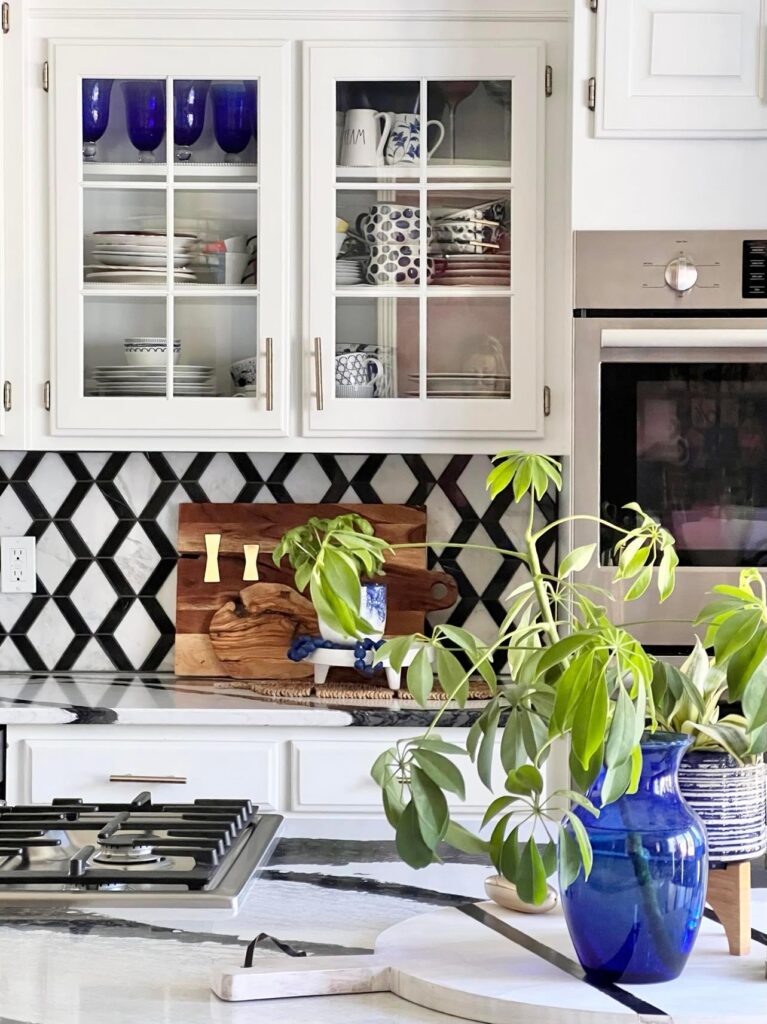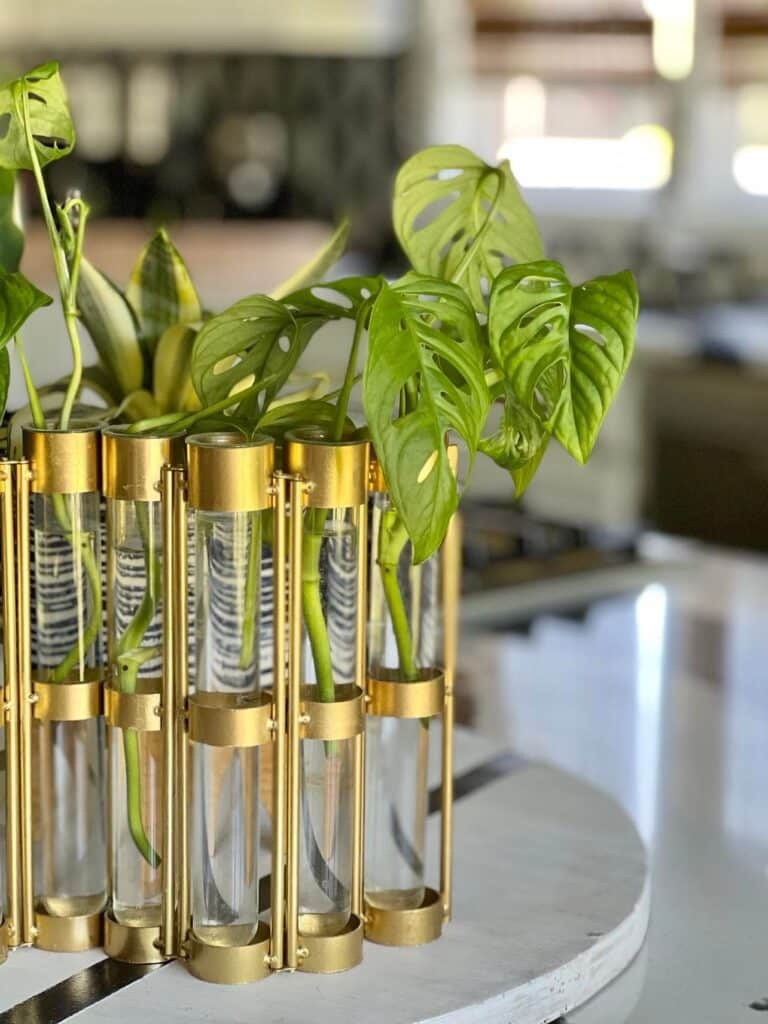 If you have a green thumb, consider adding a potted plant or herb garden to your kitchen windowsill.
Basil is always a favorite of mine!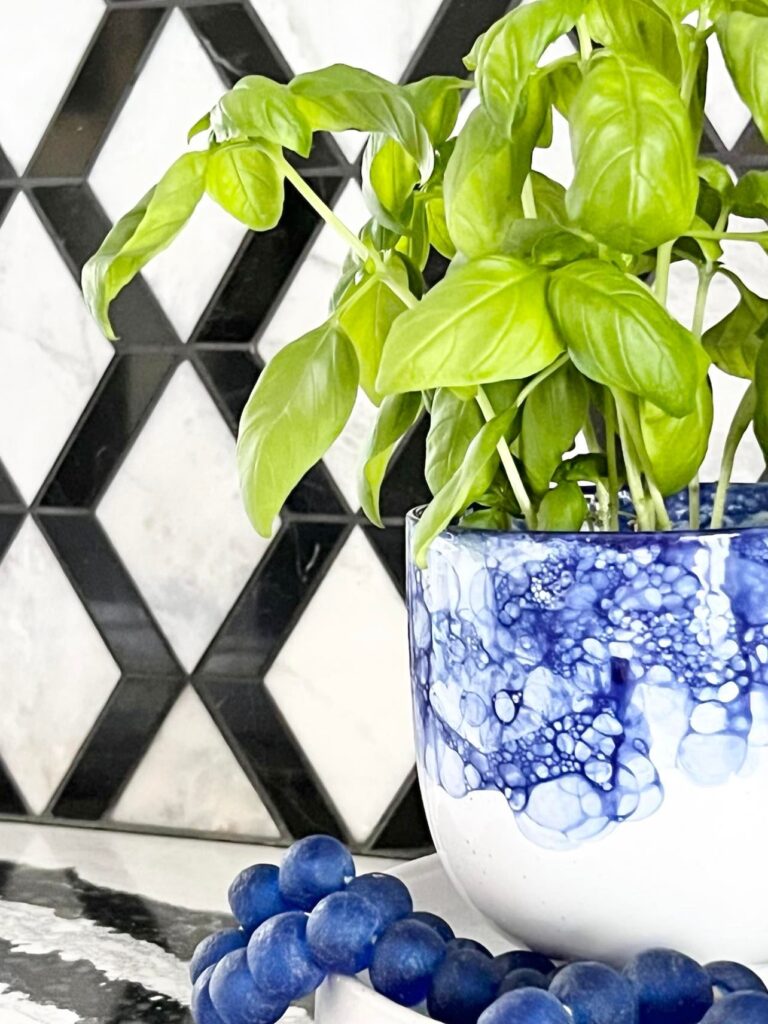 For a more temporary fix, arrange a bouquet of fresh-cut flowers or even a single stem in a vase and place it on the window sill, kitchen table, or counter.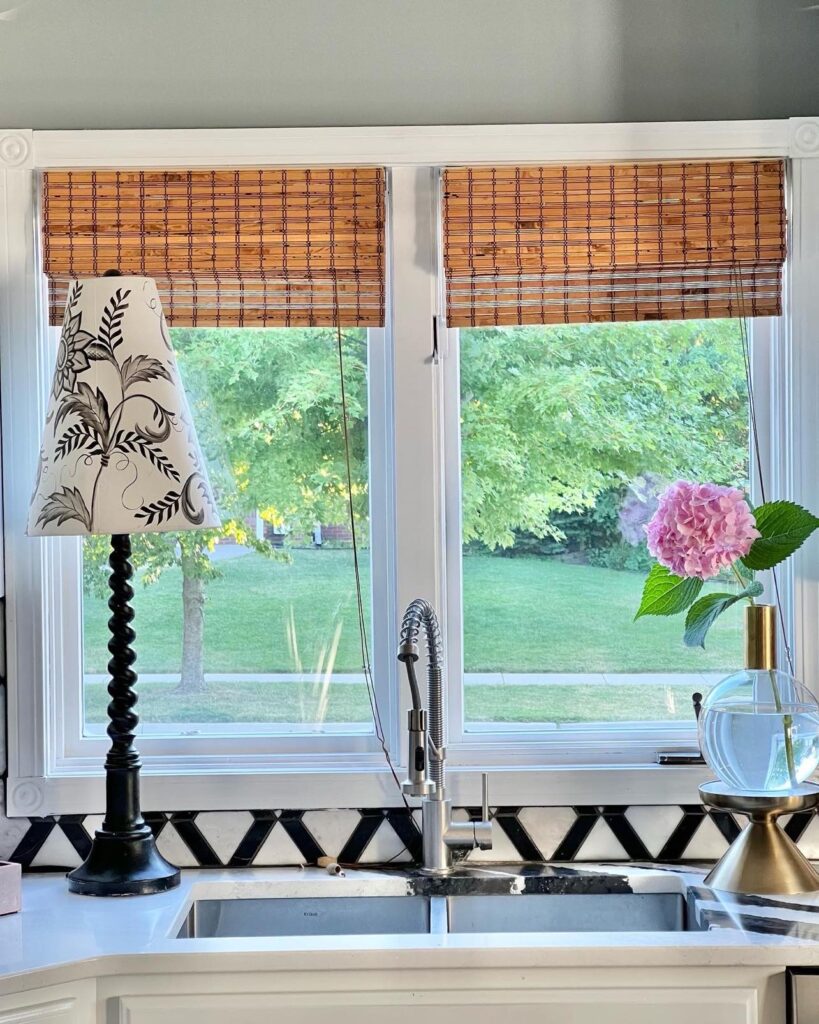 Whatever route you choose, incorporating plants and flowers into your kitchen decor is a great way to add life to your kitchen space.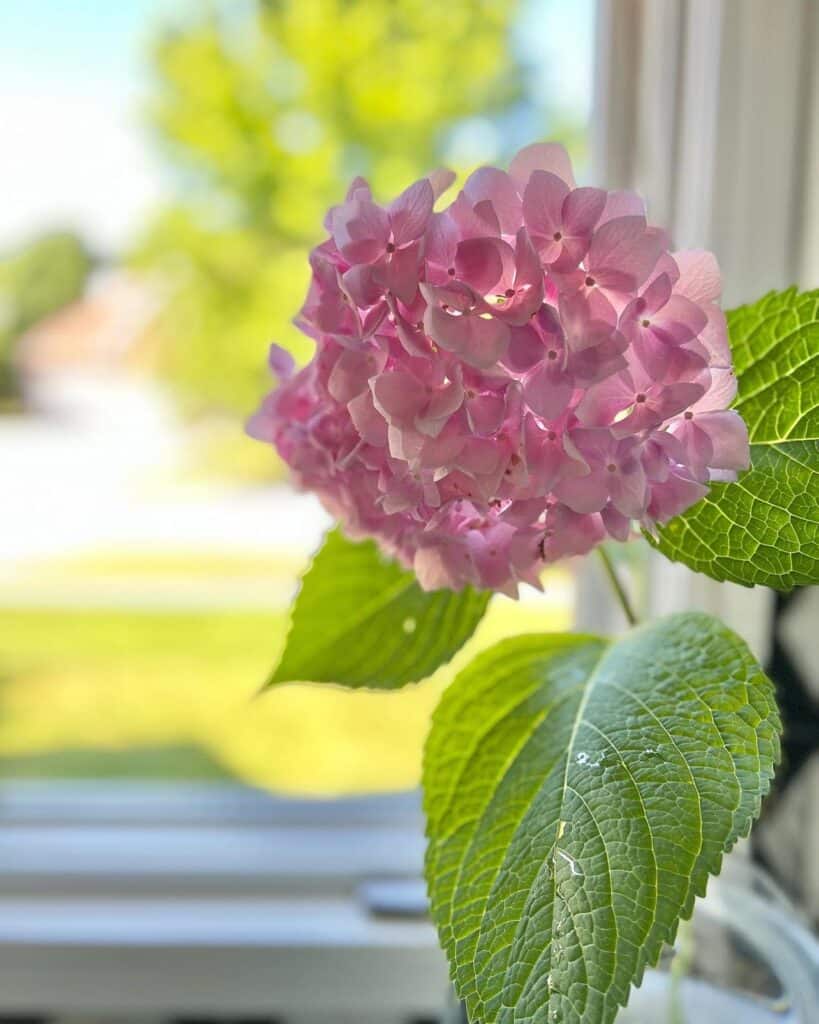 Whether you're a fan of modern, rustic, or farmhouse-style kitchens, there are plenty of decor items to choose from that will help you create the look and feel you want in your cooking space.
With a little bit of creativity and some careful planning, you can easily give your kitchen a makeover that reflects your unique personality and makes it a comfortable and functional space for you to spend time in.
Have fun with it! What kitchen decor item is at the top of your list?
Cheers!