The Benefits of a Lip Scrub + DIY Lip Scrub Recipes
When it comes to skincare, our lips often get overlooked. However, just like the rest of our skin, our lips need regular exfoliation and care to stay healthy, soft, and supple. This is where lip scrubs come into play.
Let's explore numerous lip scrub benefits and why incorporating them into your skincare routine can transform your pout.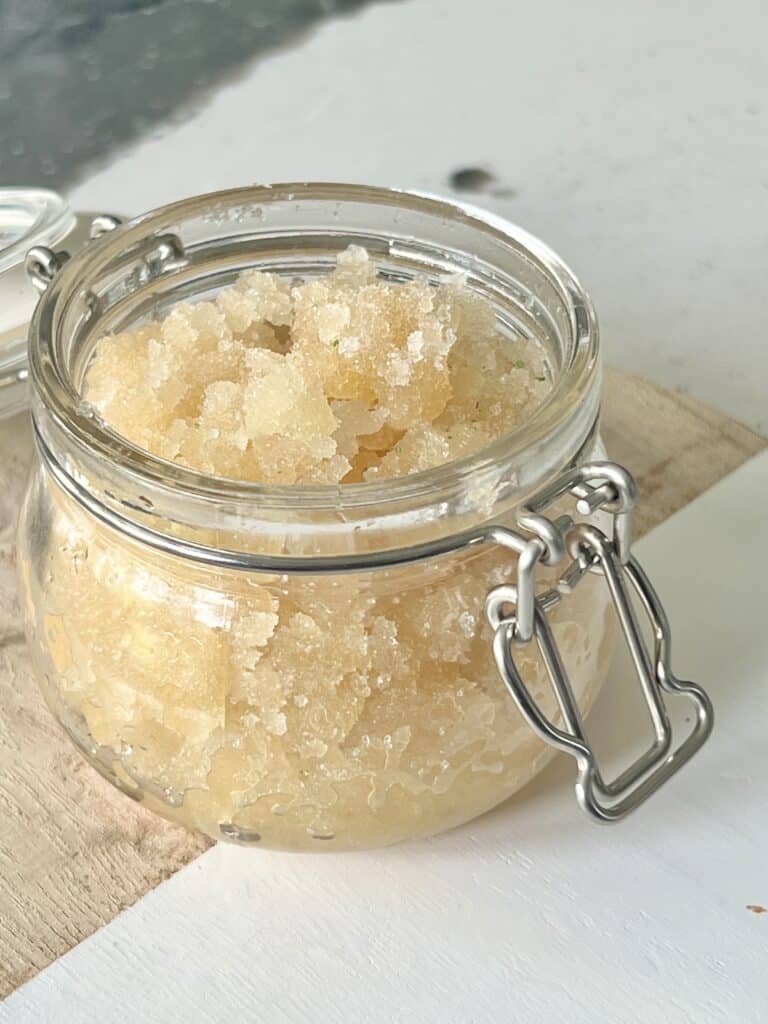 This blog contains affiliate links. This means a small commission is earned if you make a purchase by using this link. The price you pay will be the same whether you use the affiliate link or go directly to the vendor's website using a non-affiliate link.
I have a confession to make.
While using a hot glue gun on an oyster shell craft project, I accidentally got hot glue on my fingertips. No big deal really…I think I burned my fingerprints off long ago and am kind of immune to the heat of glue.
But then I did something really dumb. For some reason, I touched my upper lip with my burning, hot glued covered fingers.
Can we say sizzle? Ouch!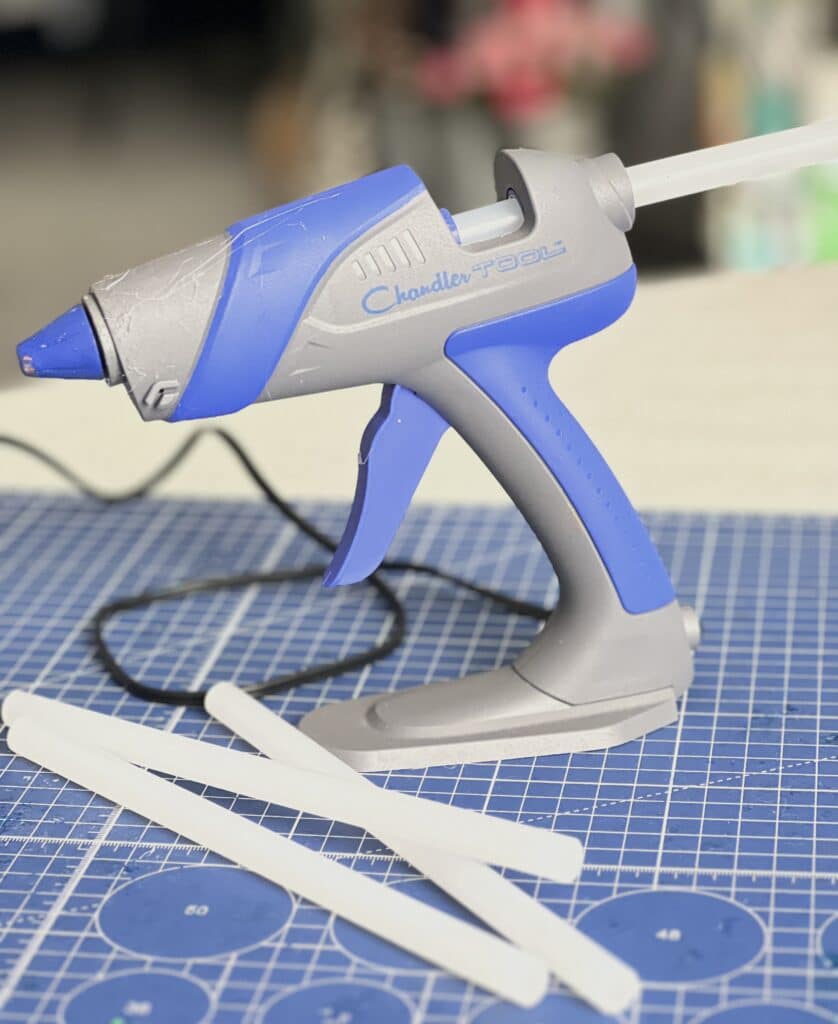 All is well now. After shedding several layers of skin, my lips are back to their usual self. But I had help…
As my lip healed, I used an olive oil lip scrub that I made in my own kitchen. Daily, gentle use of the lip scrub was healing, moisturizing, and most important, comforting!
Lip Service
You're about to pucker up for that perfect selfie, ready to unleash your dazzling smile, but wait… What's that? Dry, flaky lips?!
Ah, the woes of having dry lips that resemble the Sahara Desert!
Fear not, my friend, for I come bearing the remedy to rescue you from the land of chapped pouts and lackluster kisses. It's time to bid farewell to the dreaded dry lip struggle and welcome the glorious world of lip exfoliation.
Trust me, you'll wonder how you ever survived without these magical potions of exfoliation. So, get ready to scrub, pout, and conquer those desert-dwelling lips!
Why Use a Lip Scrub?
All too often forget about the sensitive skin on our lips. We frequently use a face scrub and body scrubs but these are too abrasive for our lip's delicate skin.
A moisturizing lip balm can give temporary relief for dryness and flakiness. But DIY lip scrubs offer a natural exfoliant that goes a long way in improving the appearance of your lips. They are just an all-around good idea!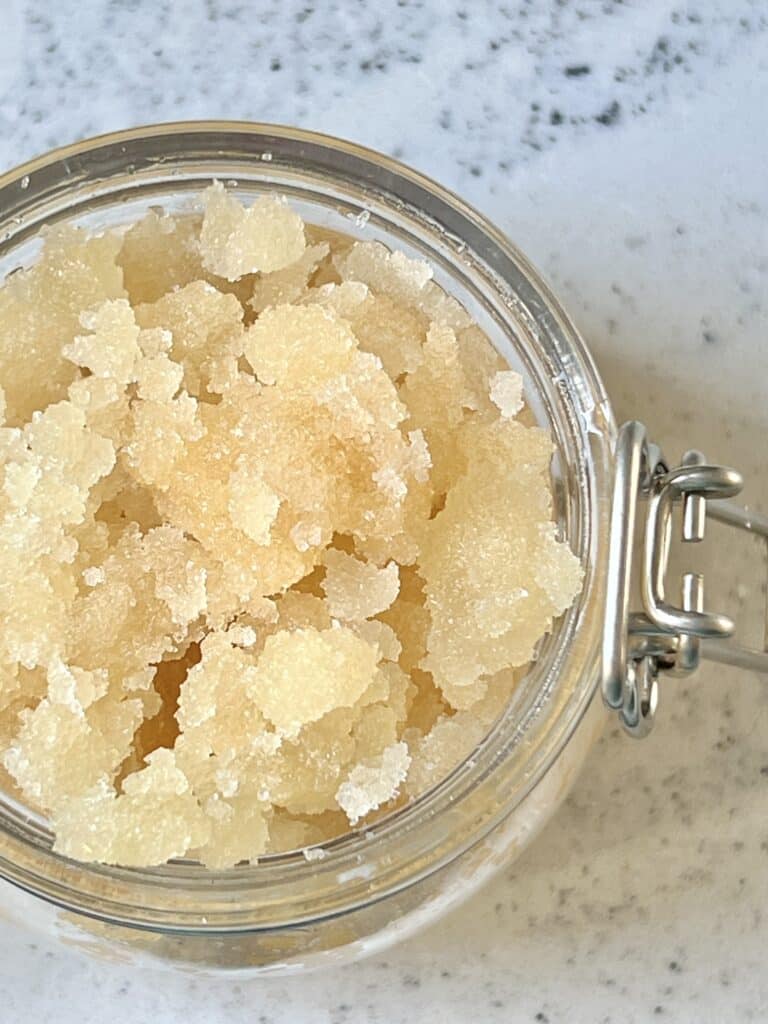 Exfoliation for Smooth and Soft Lips
One of the primary benefits of lip scrubs is their ability to gently exfoliate away dry, dead skin cells, leaving your lips smooth and soft.
Gentle exfoliation helps to eliminate chapped, flaky skin, revealing a fresh layer of healthy skin underneath. Regular use of lip scrubs can help prevent dryness, making your smooth lips feel luxuriously soft and smooth
Enhanced Lip Hydration
By sloughing off dead cells, lip scrubs pave the way for better absorption of lip balms and moisturizers.
After exfoliation, the moisturizing products you apply can penetrate deeper into the lips, providing enhanced hydration. This allows your lips to retain moisture more effectively, preventing them from becoming dry, cracked, or chapped.
Improved Lip Health
Lip scrubs play a crucial role in maintaining optimal lip health.
Good for almost all skin types, they can help minimize the appearance of lip lines and wrinkles, as exfoliating the lips stimulates collagen production.
Additionally, removing dry and flaky skin helps to prevent the buildup of bacteria, reducing the chances of developing infections or irritations.
Promotes Even Lip Color and Texture
Uneven pigmentation and texture can be common concerns for many individuals.
The regular use of lip scrubs can help promote a more even lip color and texture. By removing dull, discolored patches and encouraging cell turnover, lip scrubs contribute to a smoother, more even-toned appearance.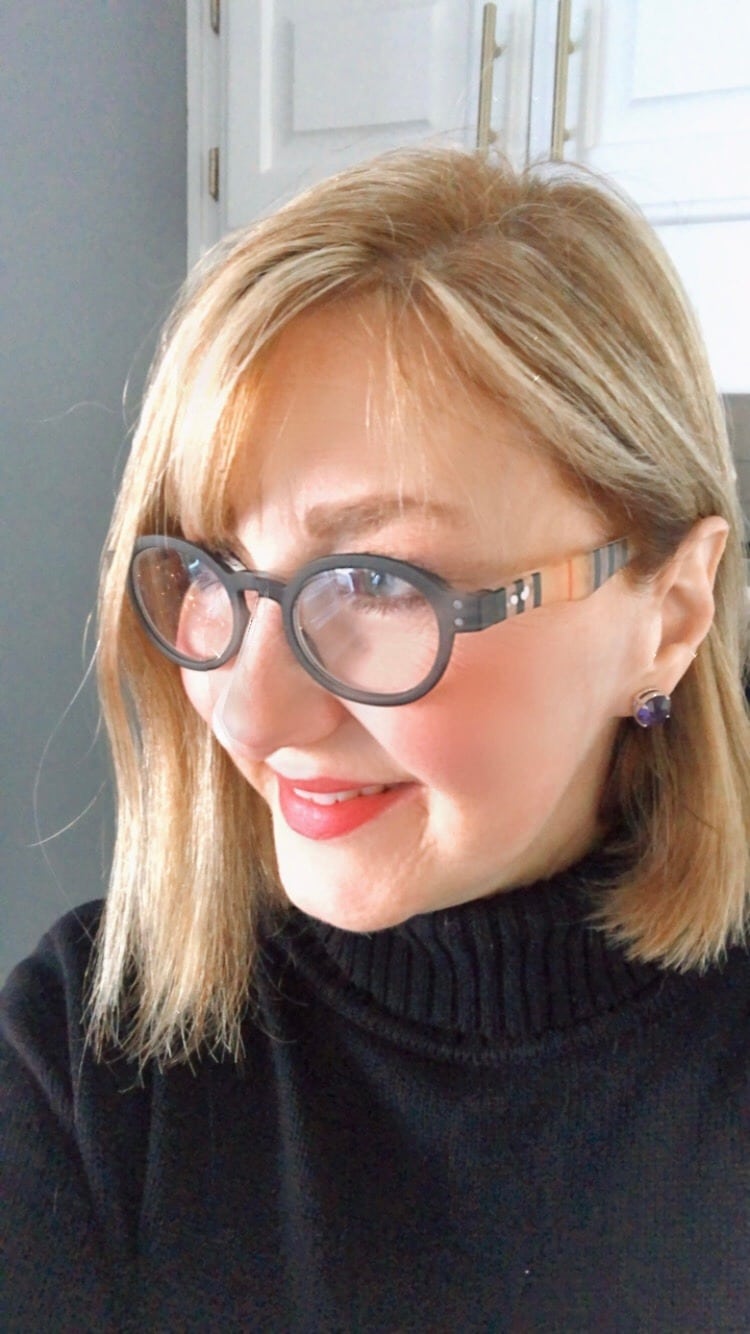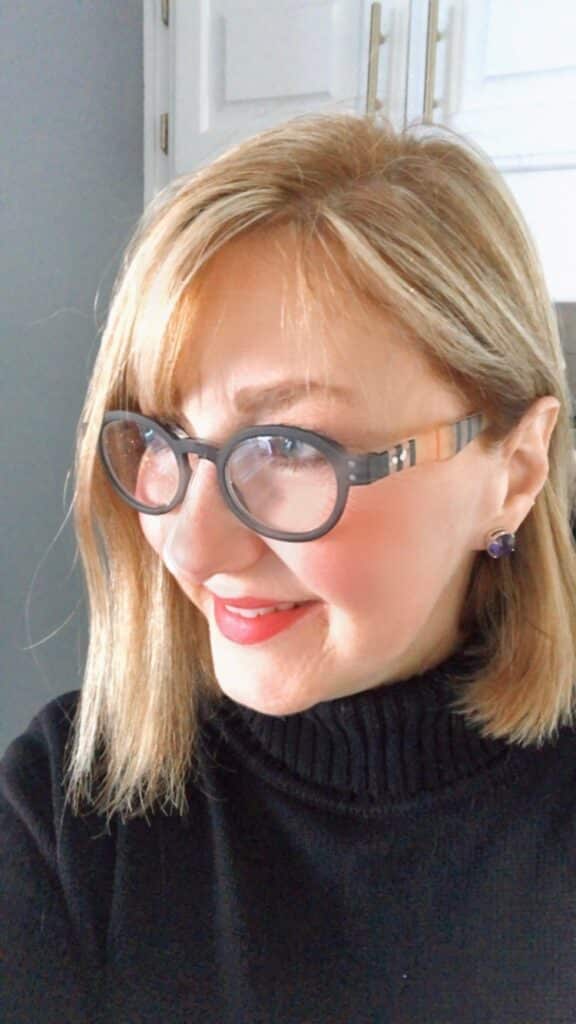 Enhances Lipstick Application
If you love wearing lipstick, lip scrubs are your secret weapon. By exfoliating your lips beforehand, you create a smooth canvas for lipstick application.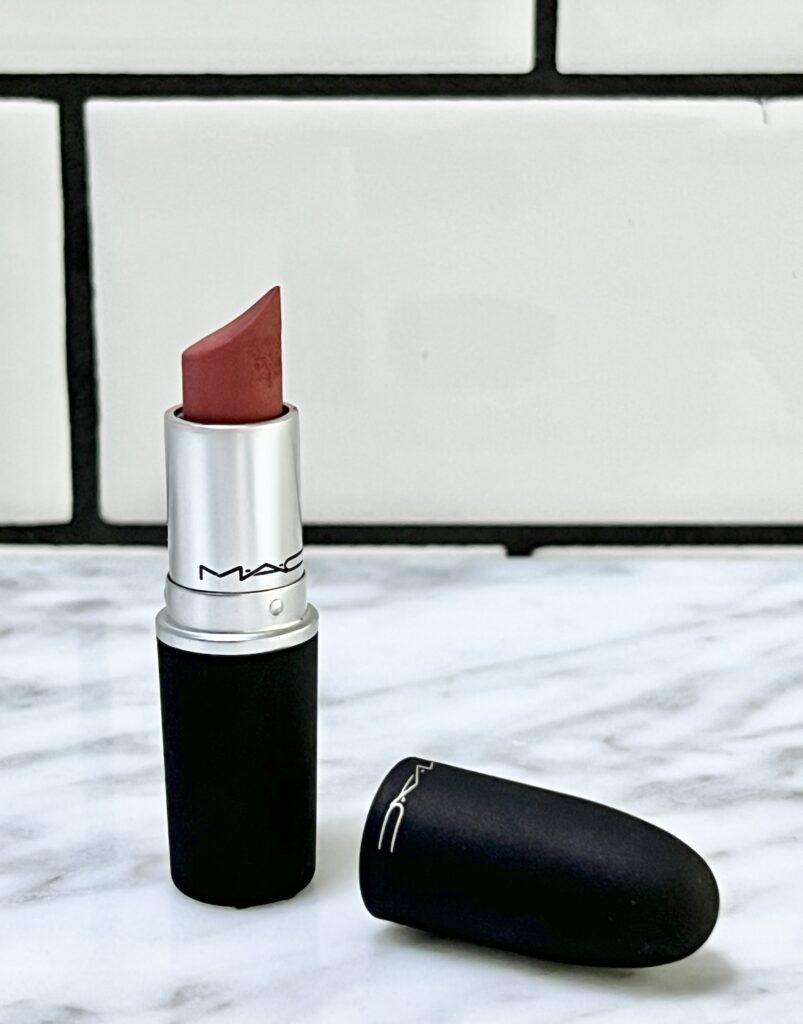 Lip gloss and lipsticks tend to glide on effortlessly, resulting in a more even and long-lasting application.
Say goodbye to clumpy or patchy lipstick and hello to a flawless pout!
Invigorating and Relaxing Experience
Using a lip scrub can be a rejuvenating and enjoyable part of your self-care routine. The gentle massaging motion of applying the scrub to your lips stimulates blood circulation, giving your lips a natural rosy hue.
The pleasant scent and taste of lip scrubs can also provide a sensory delight, making the experience both invigorating and relaxing.
How to Use a Lip Scrub
Scoop out a small amount of lip scrub with your finger, then gently rub the mixture in small circular motions over your lips, focusing on dry areas.
2. Scrub gently and then wipe off the excess scrub with a damp cloth.
3. If there's extra scrub left on your lips, you can rinse it off—but I won't tell if you lick the sweet mixture off!
Create Your Own DIY Lip Scrub Recipe
One of the great things about lip scrubs is that you can easily create them at home with simple ingredients. From sugar and honey to coconut oil and essential oils, there are countless DIY lip scrub recipes available.
Making your own lip scrub allows you to tailor it to your preferences and ensures that you're using natural ingredients on your delicate lip skin.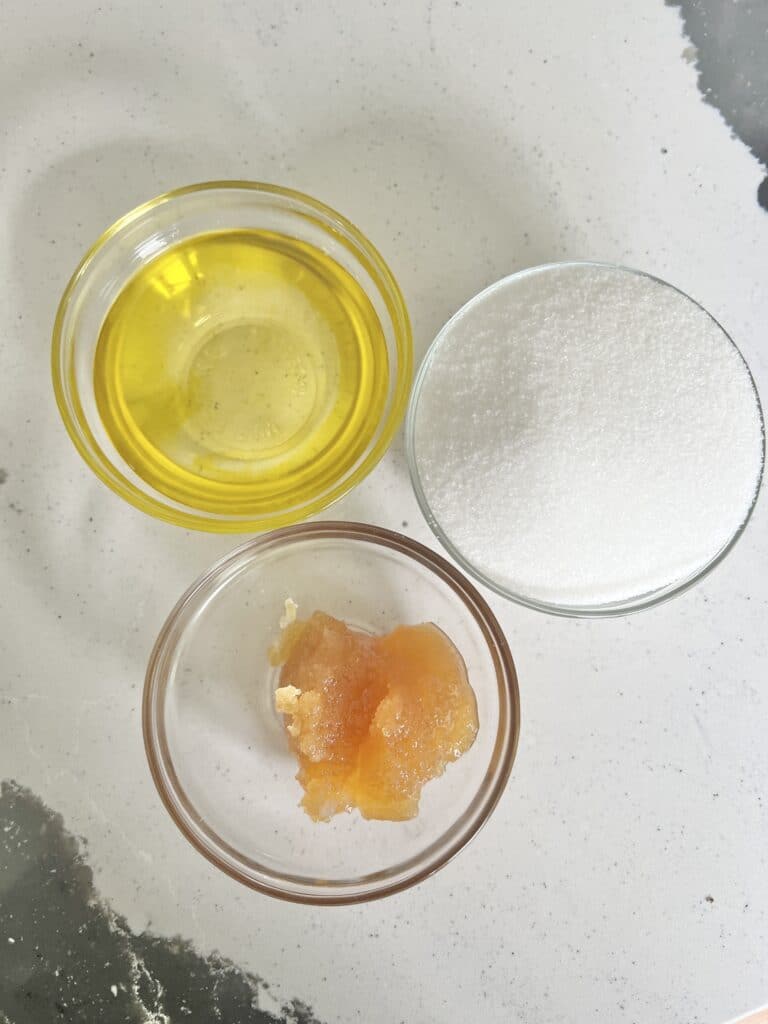 To create your own lip scrub recipe, you will three components.
Natural oil (i.e. coconut or olive oil)
Exfoliating ingredient (i.e. sugar or salt)
Flavoring (i.e. honey, cinnamon, mint, etc.)
Often, it is nice to add some essential oil with a scent like lavender or orange.
Here are 7 of my favorite DIY lip scrubs. We all have personal preferences when it comes to scents and flavors, so take your pick off this lip scrub menu! They all taste so good!
Olive Oil Lip Scrub
1 tablespoon sugar
1/2 tablespoon olive oil
1/2 teaspoon honey
Mix the three ingredients together and apply to your lips. Gently rub in a circular motion for about a minute. Rinse with warm water.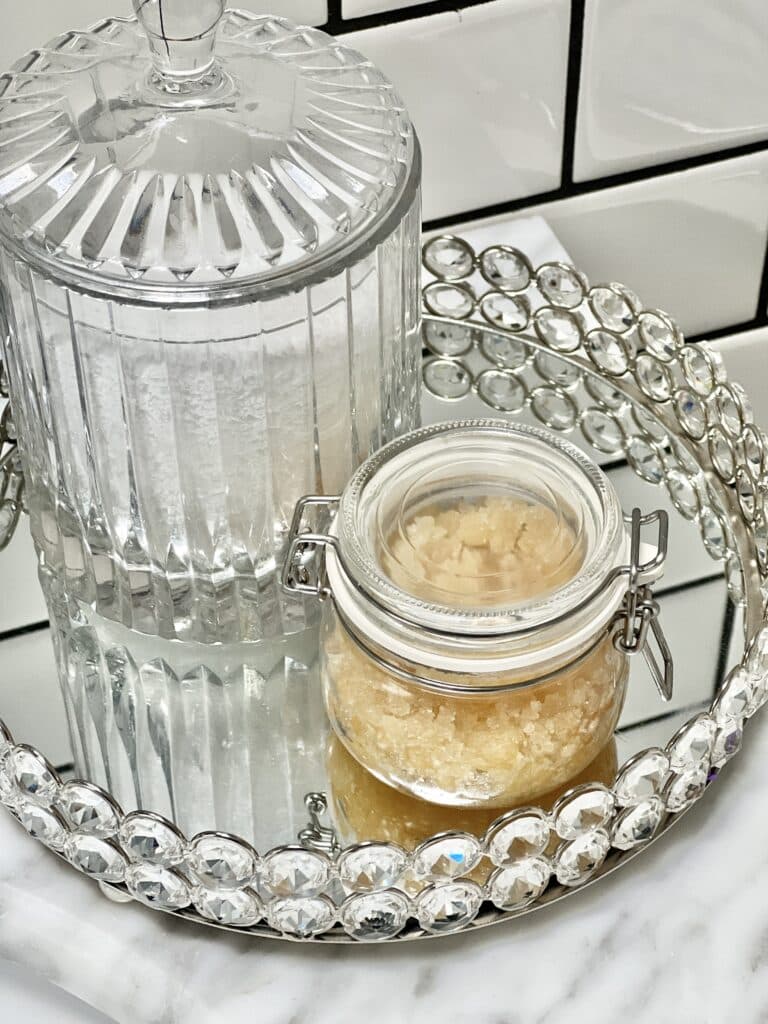 Coconut and Honey Lip Scrub
1 tablespoon coconut oil
1 tablespoon honey
2 tablespoons brown sugar
1/2 tablespoon warm water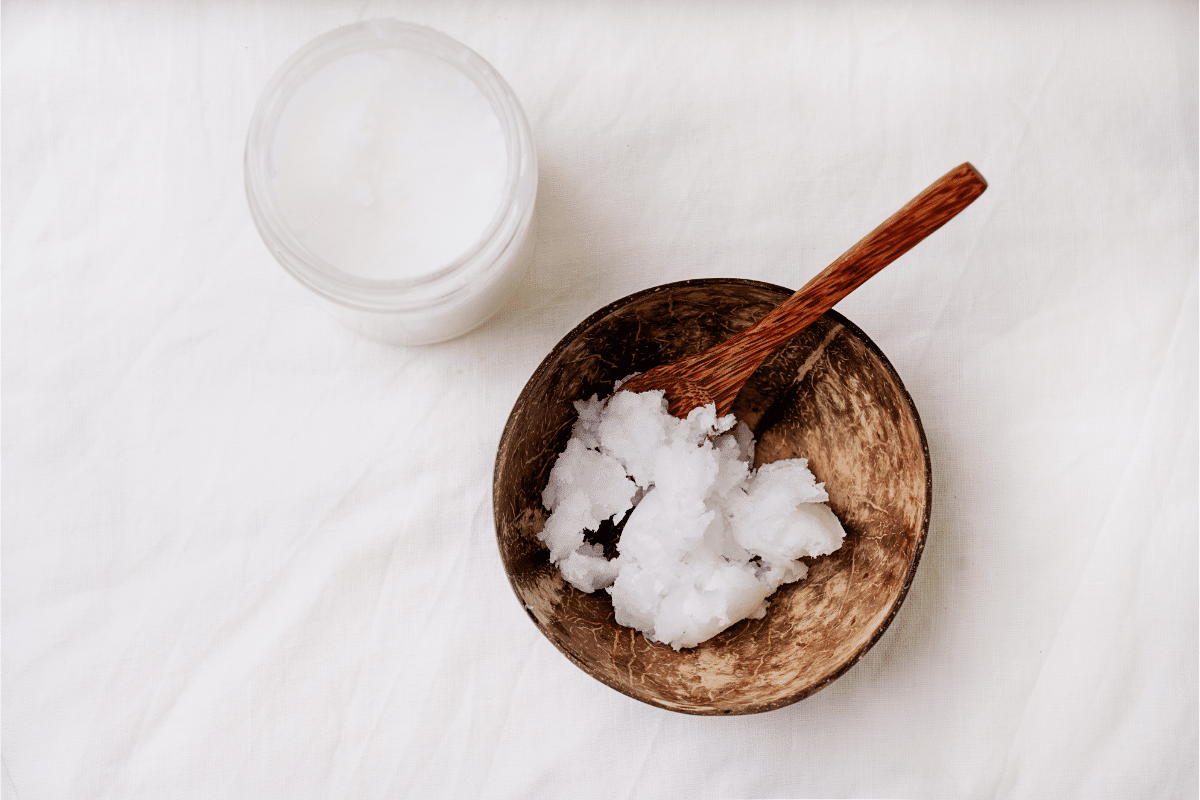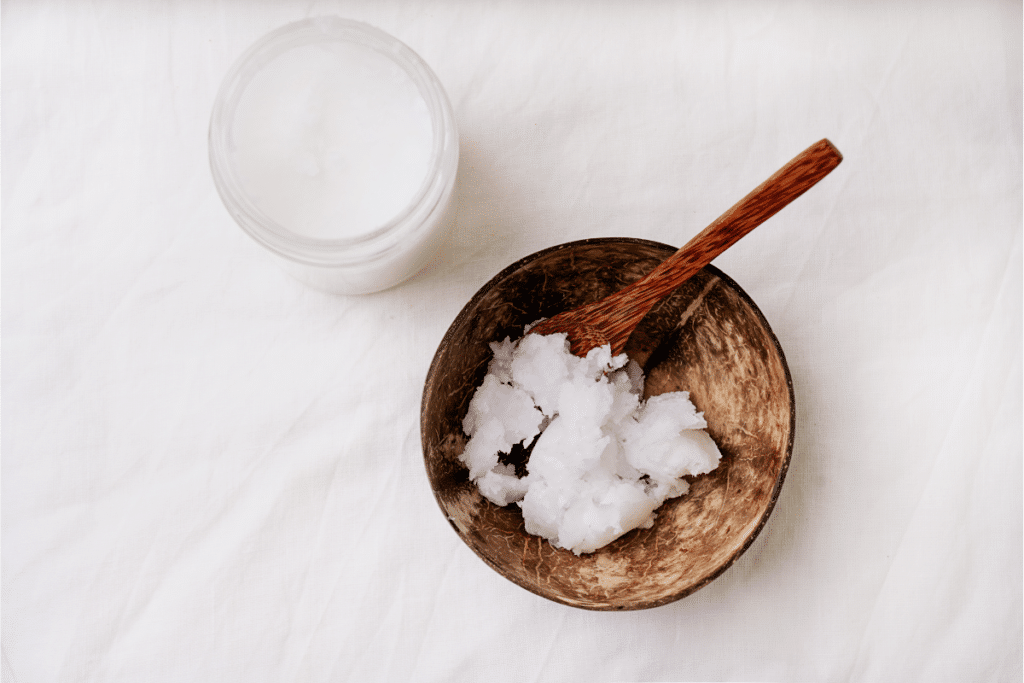 Mint Lip Scrub
Peppermint candies (could even be candy canes during the holidays)
1 tablespoon sugar
1 tablespoon coconut oil
Place several of the peppermint candies into a food processor and pulse until they are finely ground. Ideally, their consistency should be that of white sugar.
Combine the sugar and coconut oil in a bowl.
Add 2 tbsp. of the finely ground peppermint candy and mix until well combined.
Store this sugar scrub in a small airtight jar.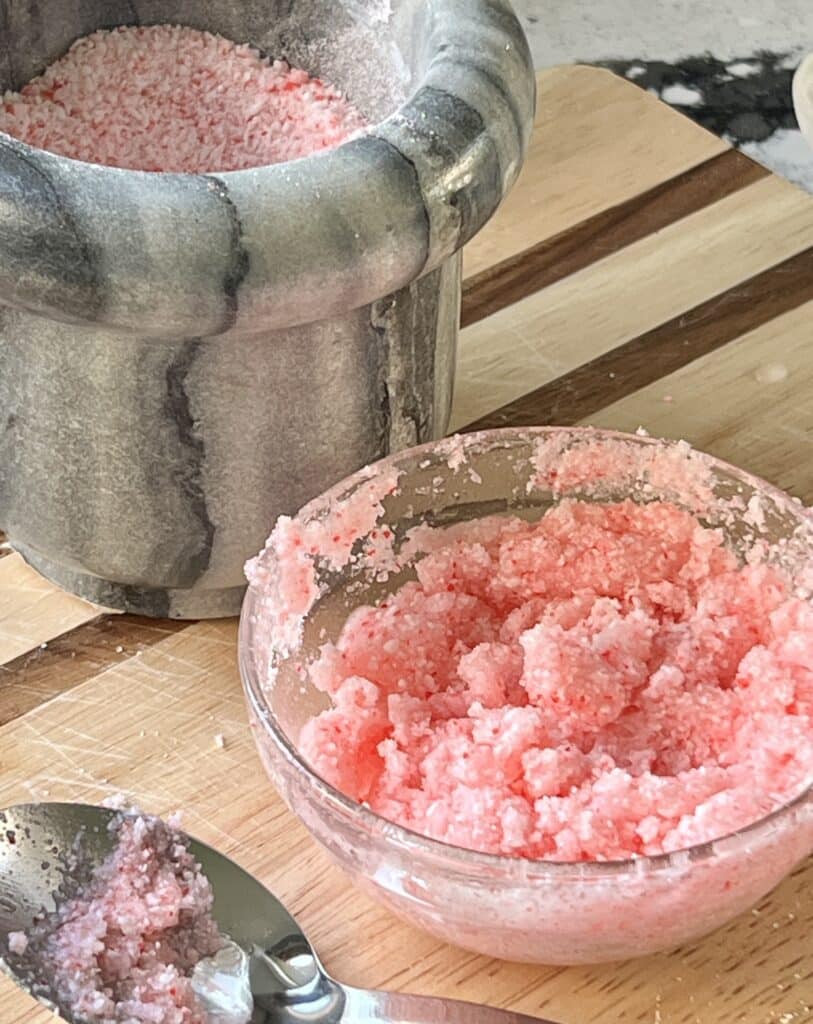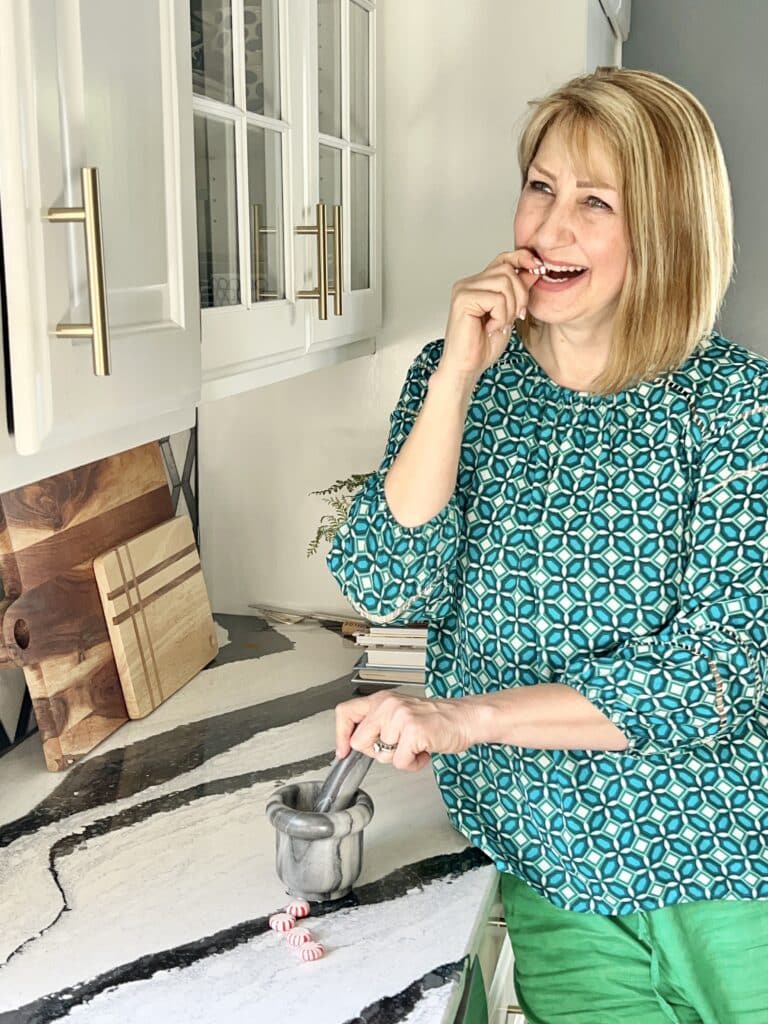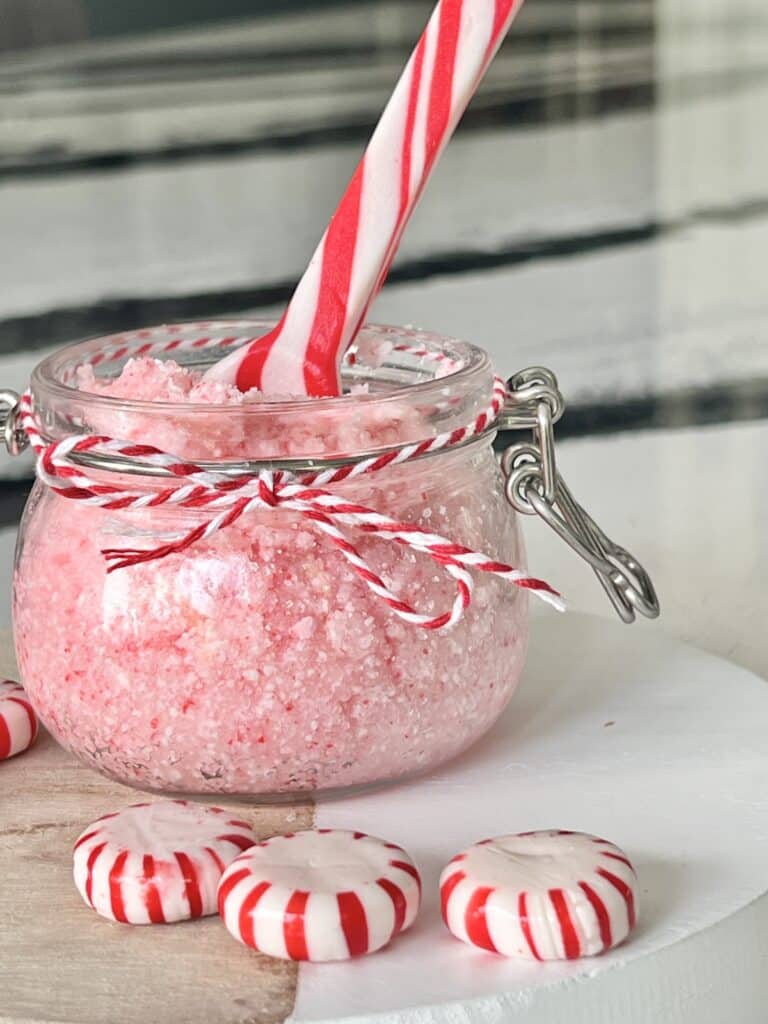 Brown Sugar and Honey Lip Scrub
1 Tablespoon Honey
1 Tablespoon Brown Sugar
5-6 Drops of Lavender Essential Oil
Start by mixing the honey and brown sugar together. Once combined, add 5-6 drops of the lavender essential oil. Mix thoroughly and apply to your lips. Massage into your lips and rinse with warm water.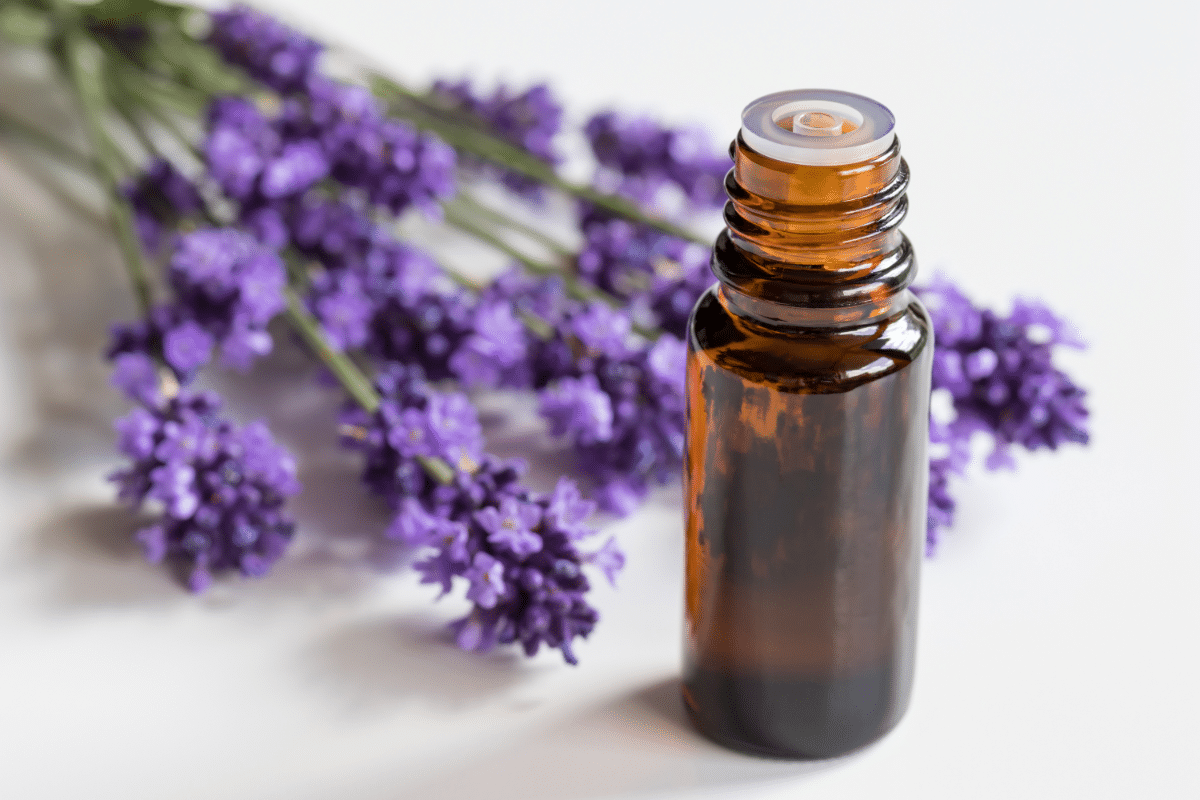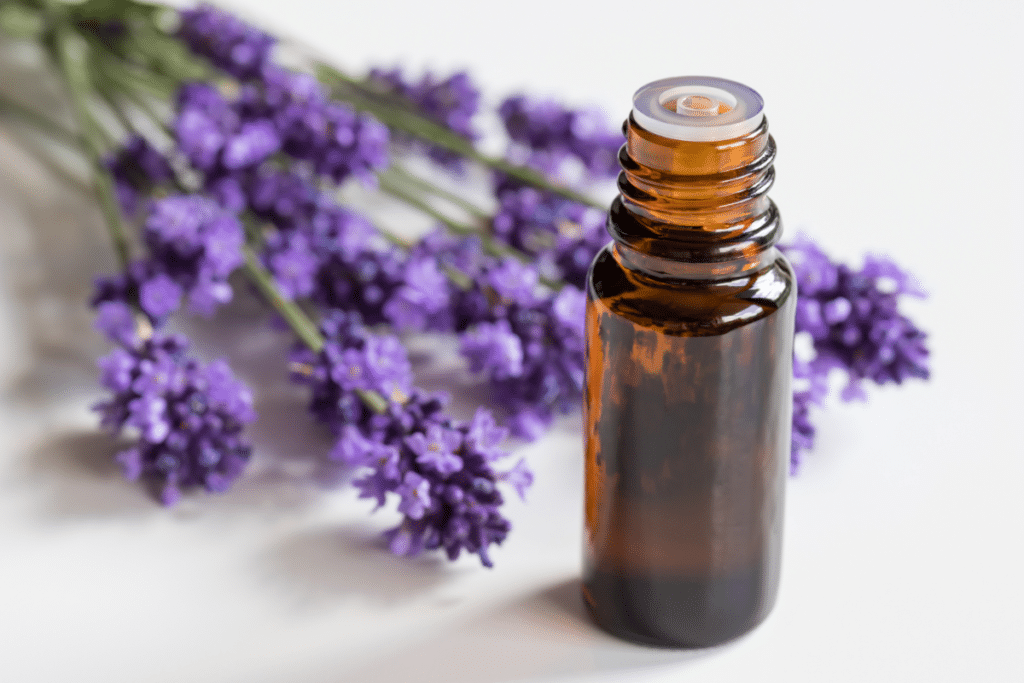 Cinnamon Lip Scrub
1/2 teaspoon ground cinnamon
1/2 tablespoon raw honey
1/2 tablespoon olive oil
Combine the ingredients in a mixing bowl and apply to your lips. With your fingertips, gently slough off any dead skin cells. Rinse with warm water.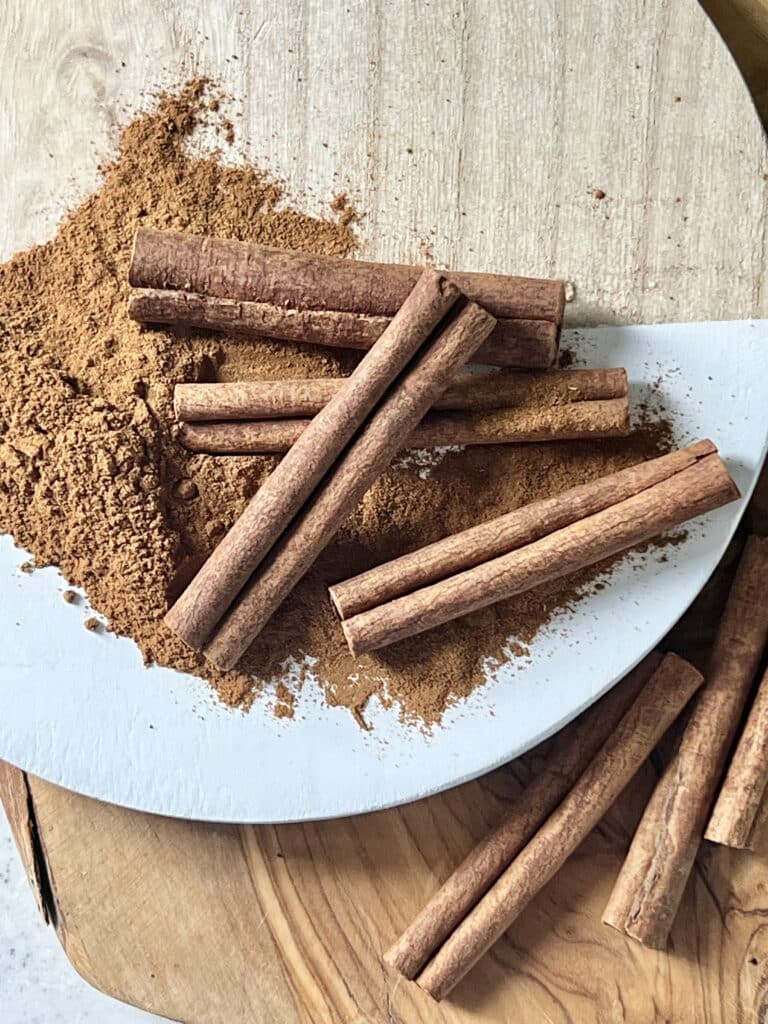 Sea Salt and Sugar Lip Scrub
1 teaspoon sea salt
1 teaspoon sugar
2 teaspoons coconut oil
2 teaspoons lavender essential oil
Combine the ingredients together. (I like to use a mortar and pestle to thoroughly mix everything together. However, a fork or spoon works just as well.)
Apply the scrub to your lips and gently massage. When finished, just wash off with warm water.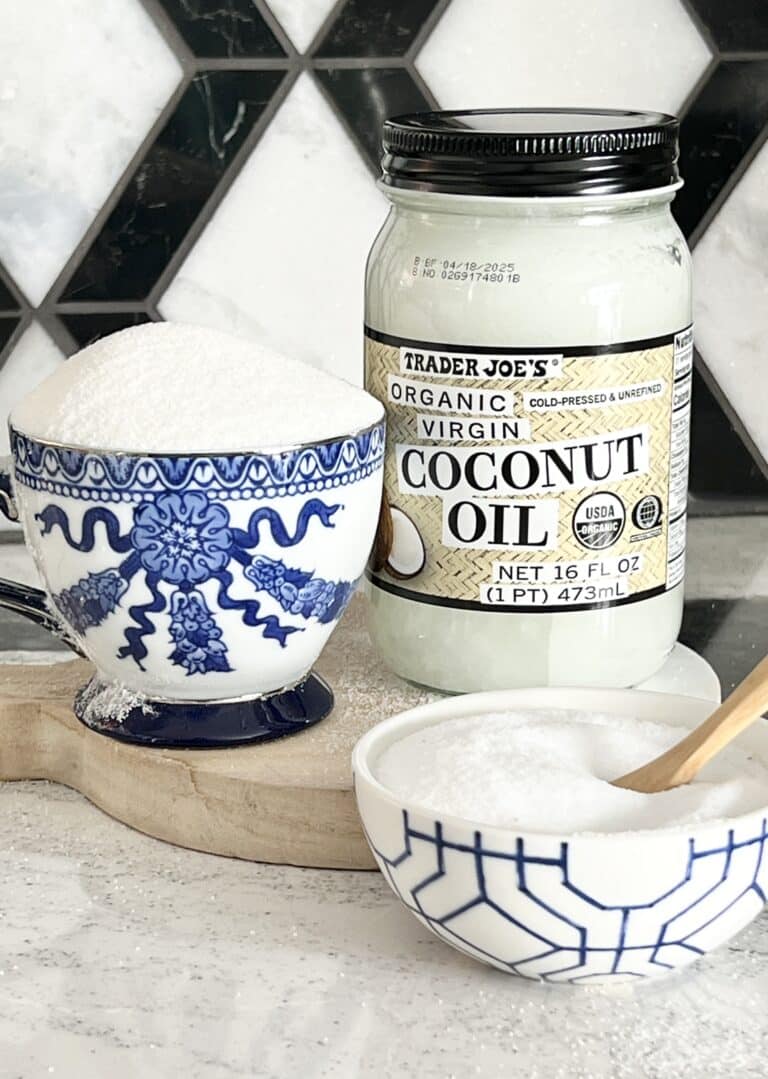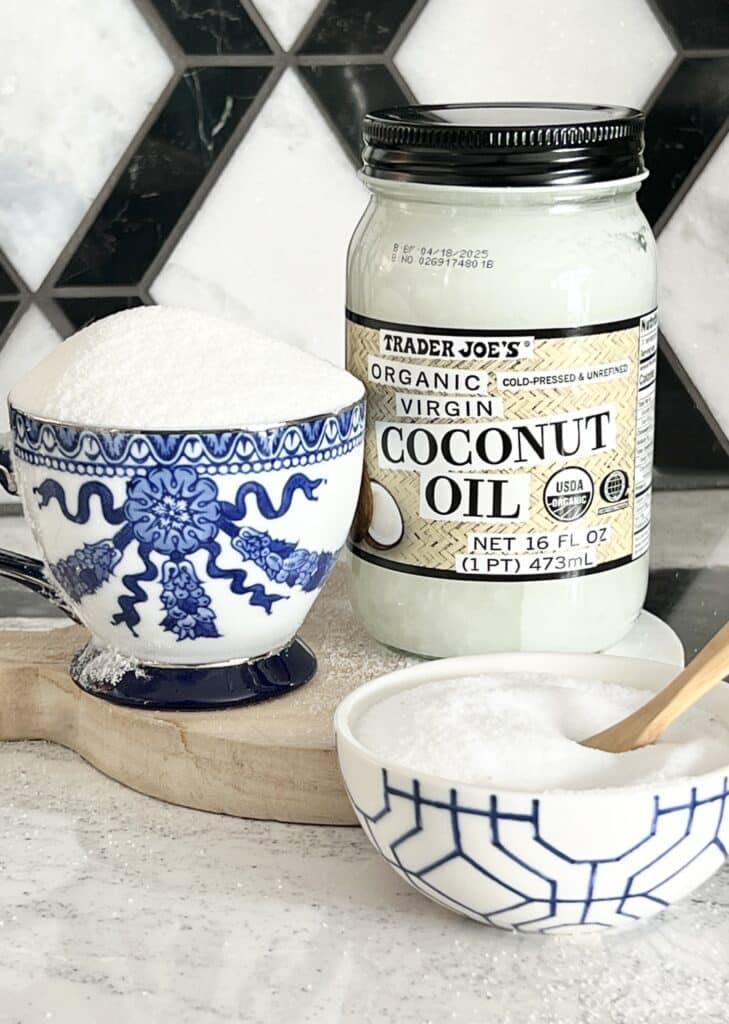 Coffee and Honey Lip Scrub
1 tablespoon dry coffee grounds (I love to finely grind my own coffee beans for maximum aroma.)
1 tablespoon honey
Mix the coffee grounds and honey together and apply to your lips. Gently rub into your lips and exfoliate your lips. You can leave this on for another minute. The scrub acts as a mask further nourishing your lips. Wash with warm water.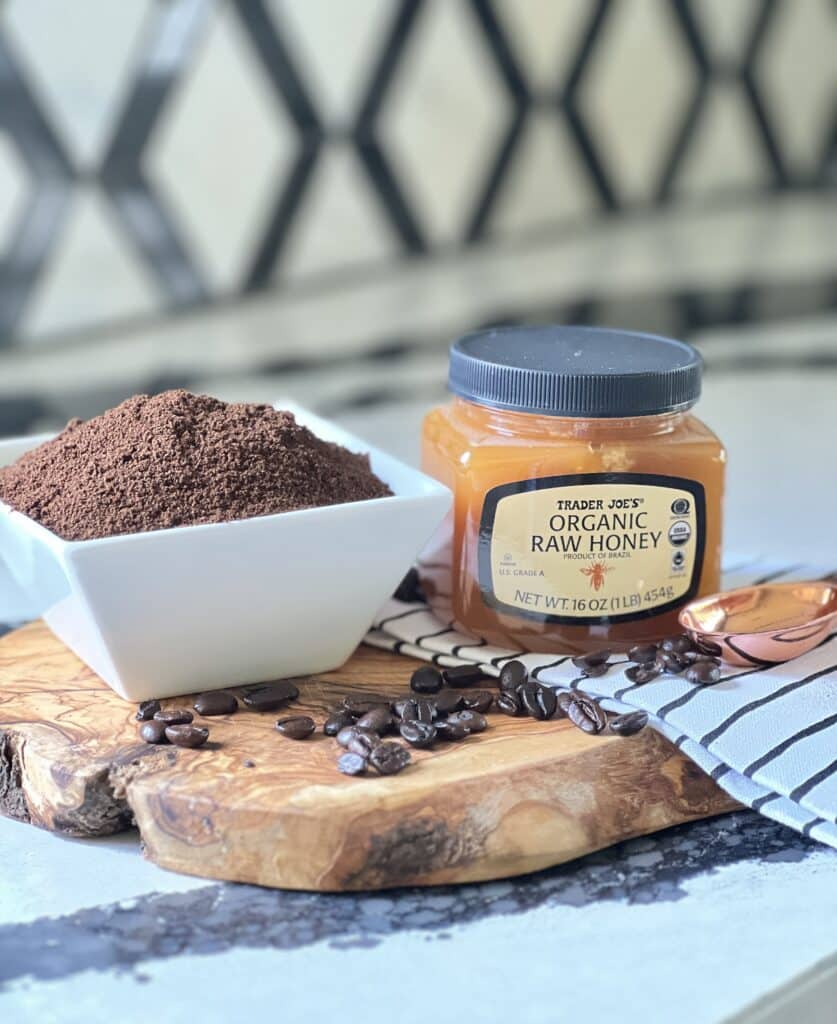 Incorporating lip scrubs into your skincare routine offers a multitude of benefits.
From exfoliating away dry and flaky skin to promoting lip hydration and enhancing overall lip health, lip scrubs are an essential tool for achieving smoother lips.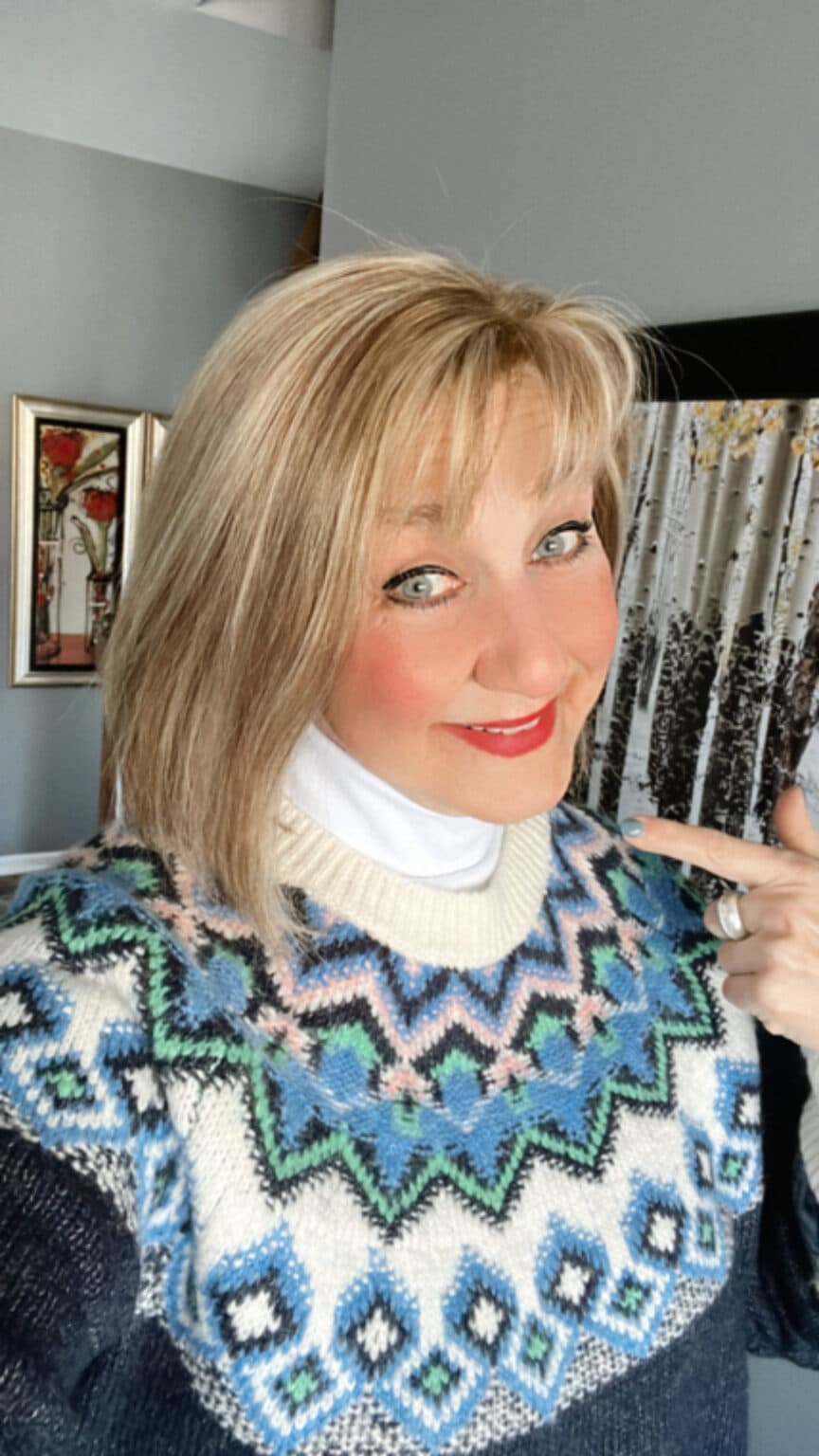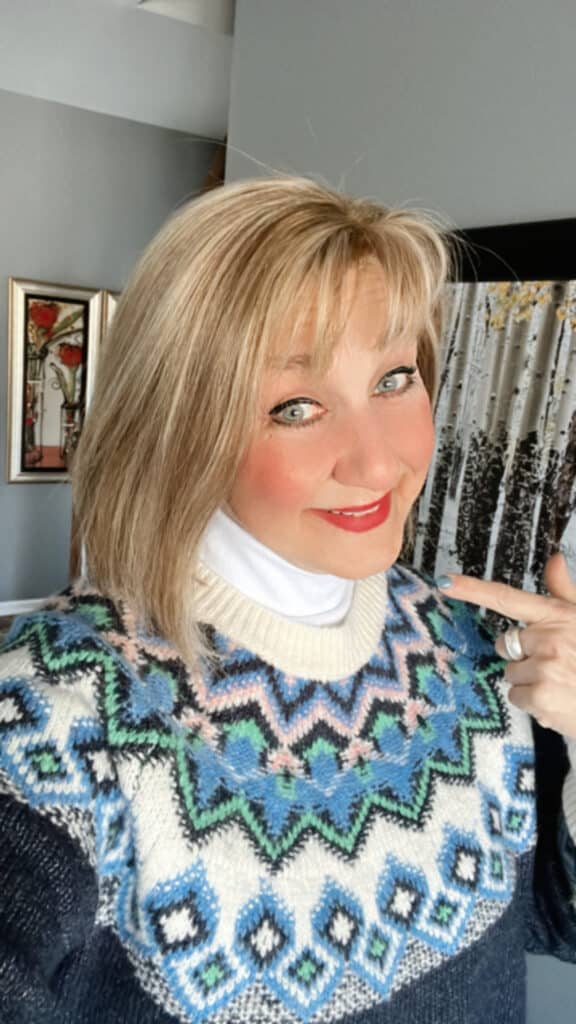 So, give your lips the care they deserve and indulge in the transformative benefits of lip scrubs. Say hello to beautiful, supple lips that radiate health and vitality
Cheers!

Don't Forget to Pin It!
Pin the image below to your boards on Pinterest (just click the Pin button in the top left corner). You can also follow along with me on Pinterest!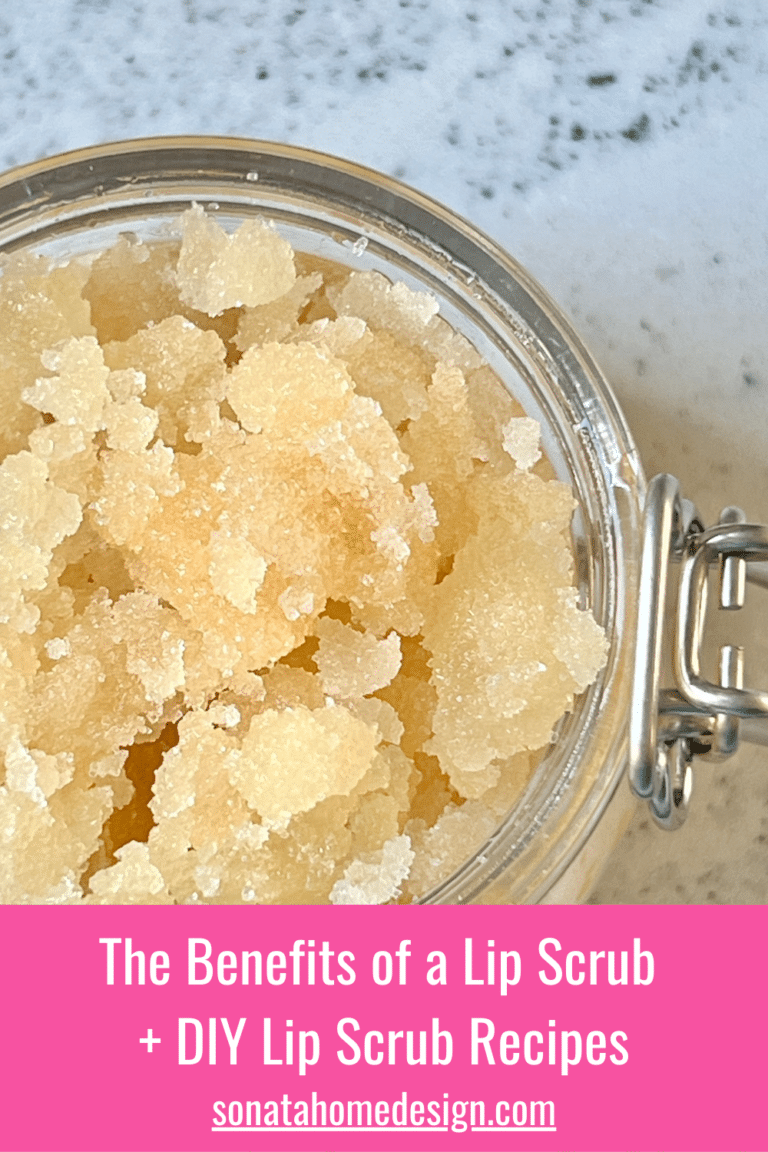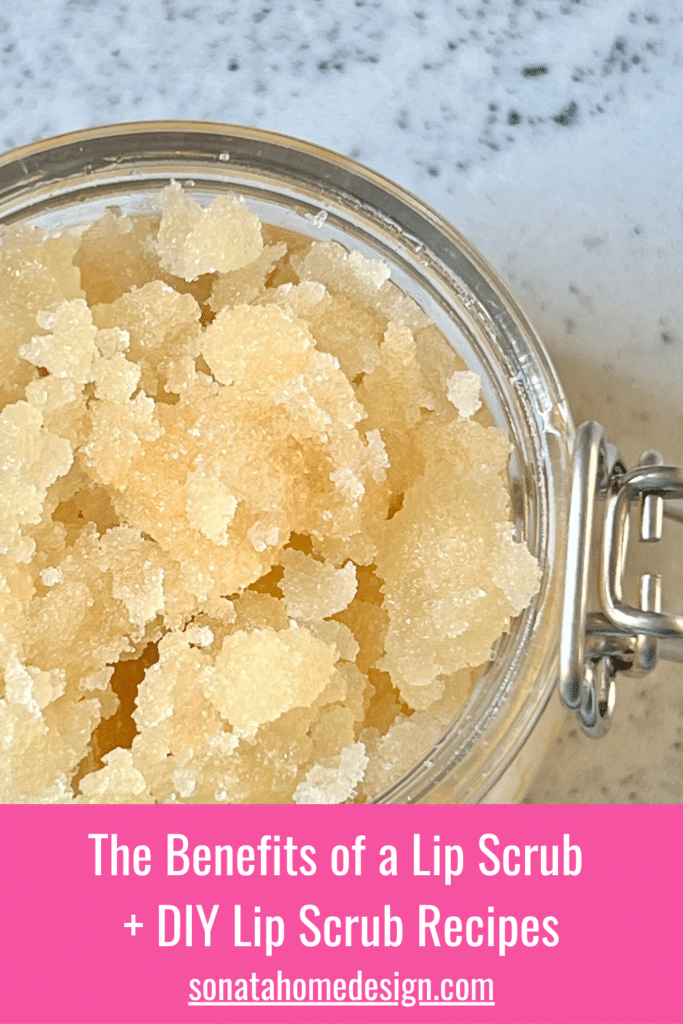 The Project that Burned My Lip and Inspired This Post
Twinkling DIY Oyster Shell Chandelier
You Might Like This…
Budget-Friendly Ways to Create a Bathroom Spa Experience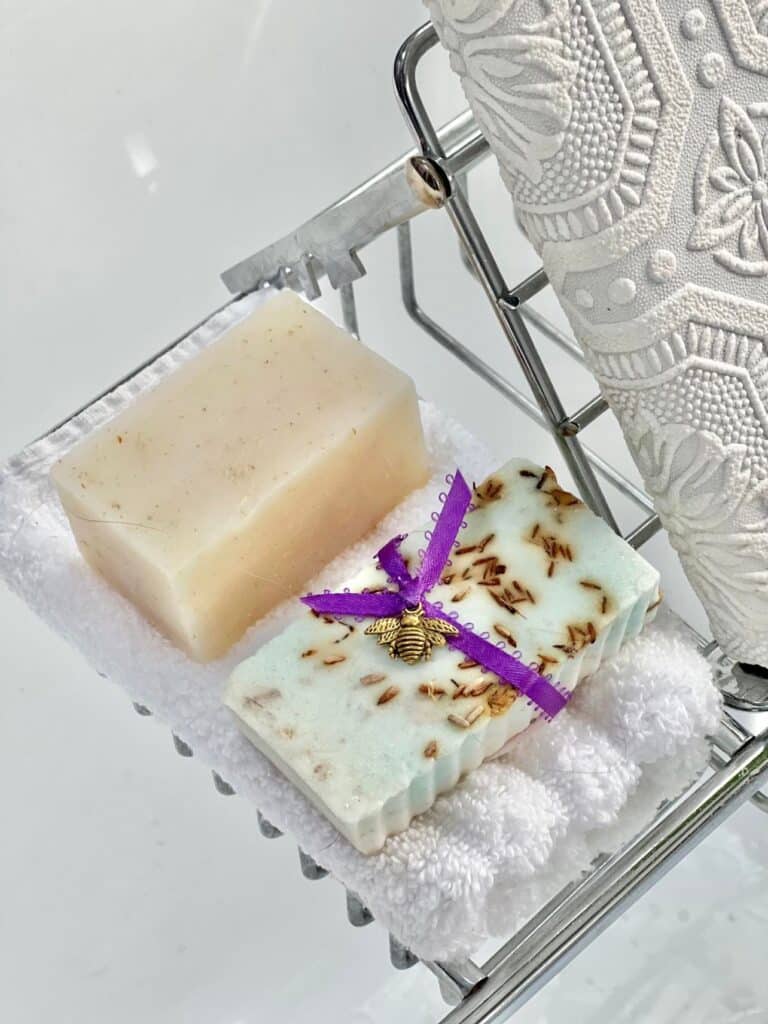 How to Wear a White Shirt Five Different Ways