Sonata Script – Issue #11
Giving you a peek into the past week for me and Sonata Home Design. The week in review, my favorite finds on the web, and just a little "this and that." I always want to give you great ideas, inspiration, creative motivation, light bulb moments, and a hearty "You can do it!"
I know I am not alone in my passion for home decorating, crafting, and nesting. So, please join me each week for this creative Saturday jolt!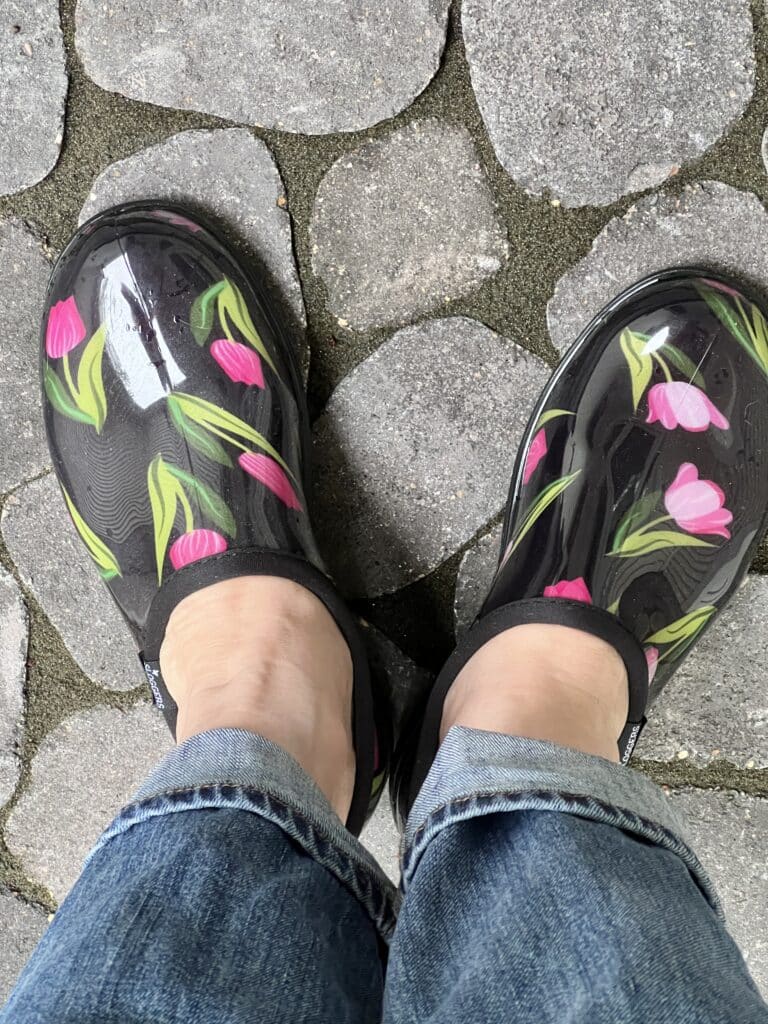 My daughter and son-in-law got married in Sept. of 2020 and are finally taking their honeymoon! (Blame covid for the delay!)
While they are on their Icelandic adventure, I am taking care of their home, their plants, and their adorable dog, Arlo. Within the first 24 hours, I locked myself out of their house!
Thank goodness I had my laptop and could Facetime my husband for help.
And thank goodness the dog was outside with me and I had my morning coffee in my hand. (Not a fan of stress before I have my morning caffeine jolt!)
This story has a happy ending! The spare key was found and Arlo and I were able to get back into the house!
I humbly accept the "Housesitter of the Year Award!"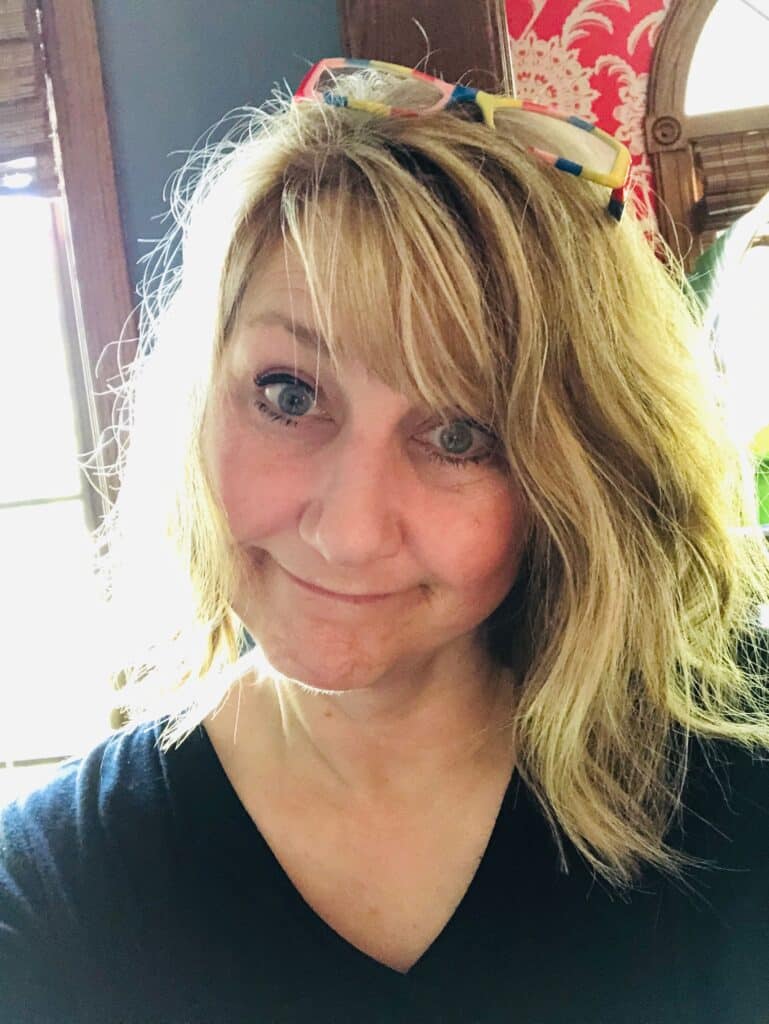 I finally got the front hedges trimmed this week. Misguided me always thinks I can do the job quicker than I do.
It usually takes me about 3 passes all the way around to get the two hedges looking symmetrical and manicured. Then, I get nit-picky and can't let little stray leaves go untouched. By the time I am done, my arms are numb from the trimmer!
It is always a good feeling, though, when I am done!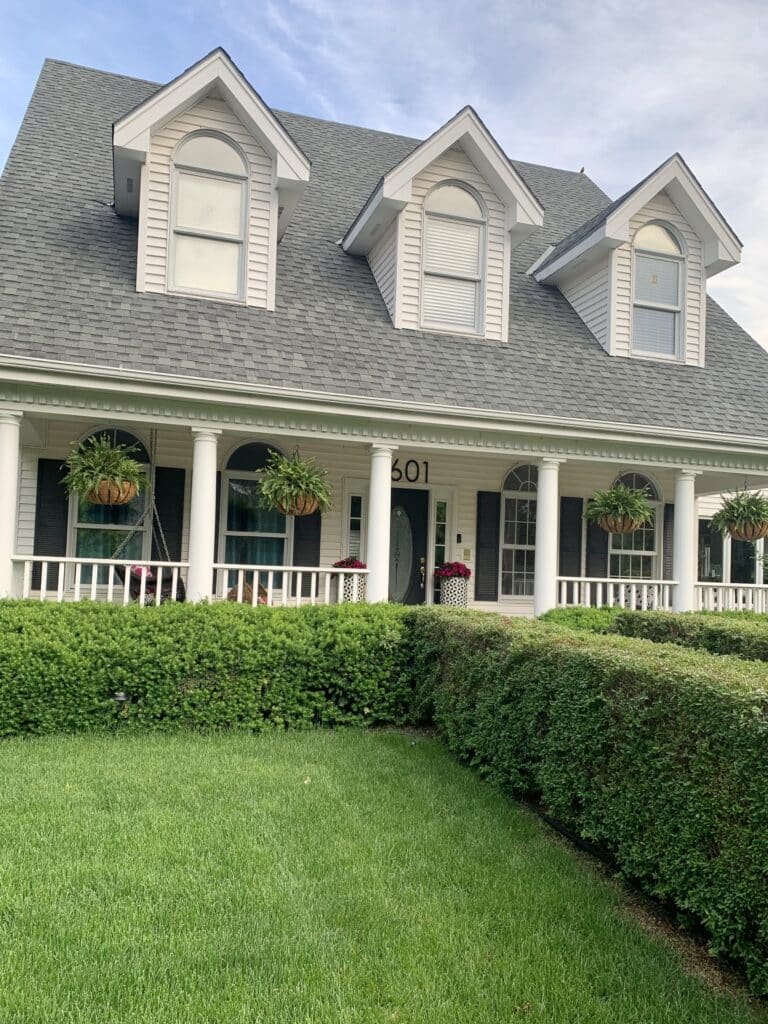 My mother turned 89! I took her shopping so she could pick out her birthday gift. She loves clothes and is quite the fashionista!
Guess where I got my love of color?
She is an amazing woman who I treasure each and every day! Happy Birthday, Mother!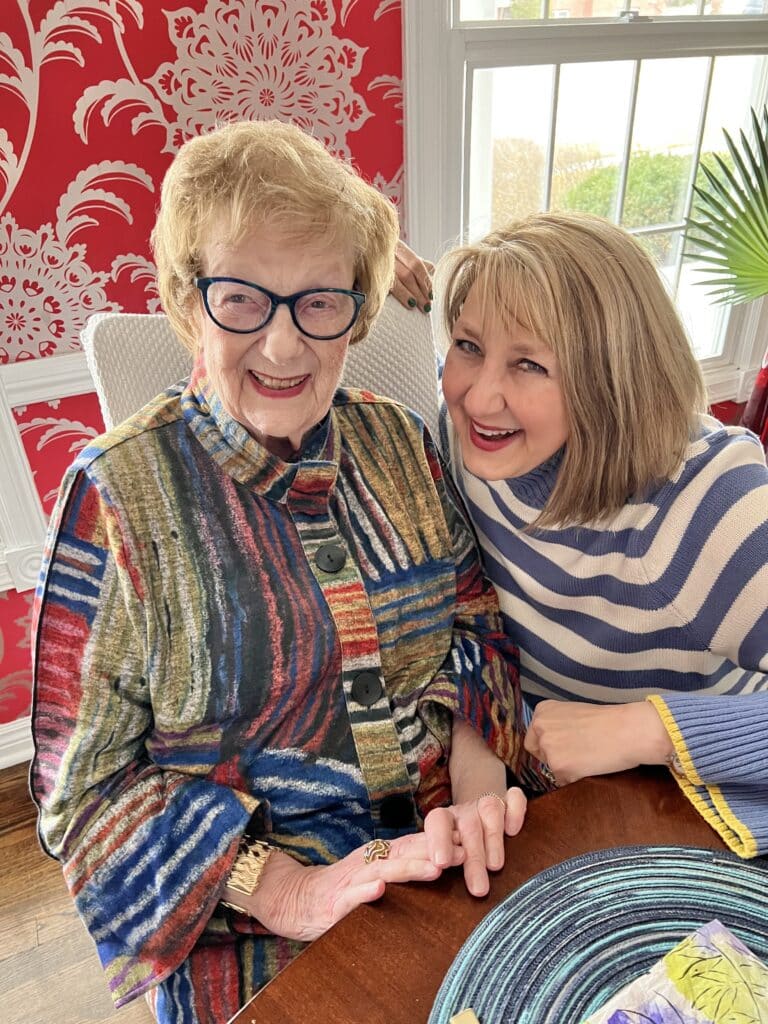 Did you know that occasionally I do voiceovers?
Just a few here and there. Totally voluntary but really fun!
This week, I recorded some public service announcements at KZUM radio for Lincoln's Jazz in June.
I was getting most of the scripts correct on the first take. However, the phrase "Grammy Award Winner" kept coming out of. my mouth as "Granny Award Winner!" Finally got it right on the third take!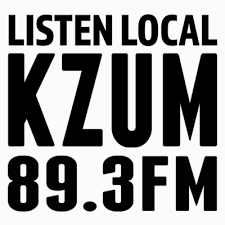 Brian and Bentley
My husband, Brian, has a torn meniscus (surgery pending) and sometimes driving aggravates it.
So, on this day, I was the chauffeur and Brian and Bentley are enjoying the back seat!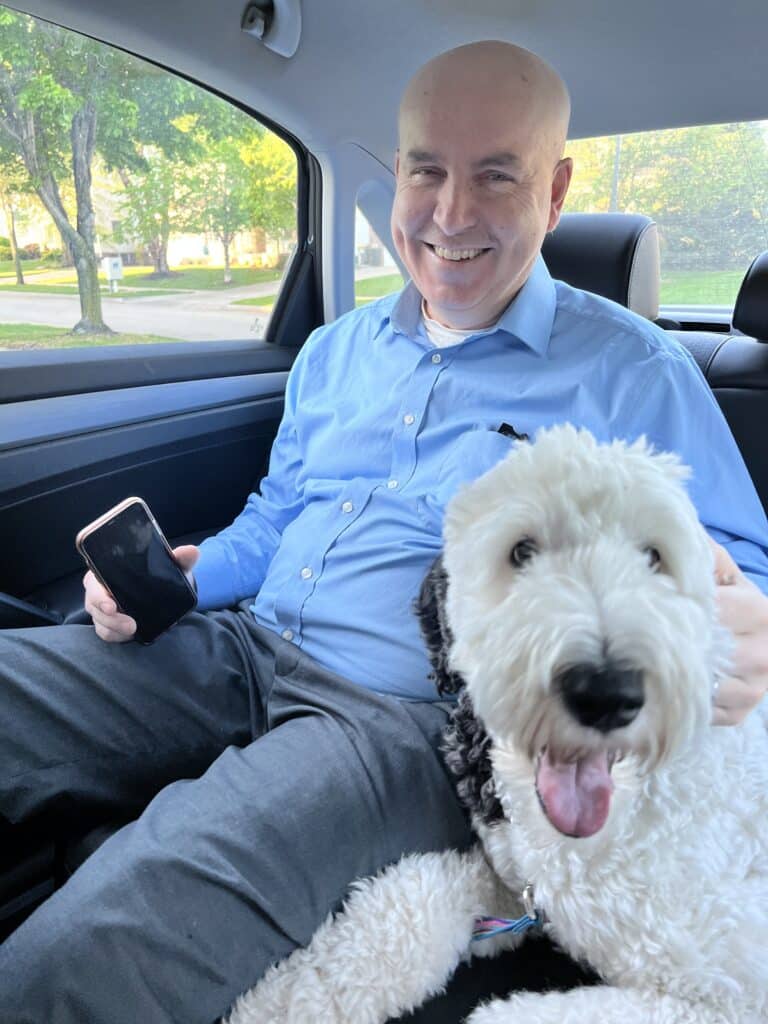 This Week's Hustle and Bustle
This week was all about sharing two huge projects that were finally completed!
Our crumbling concrete slab patio was replaced with a beautiful enlarged cobblestone patio. To celebrate, I posted Ideas for How to Arrange Potted Plants on a Patio. I shared our new patio plus lots of ideas for decorating your outdoor spaces with potted plants and flowers!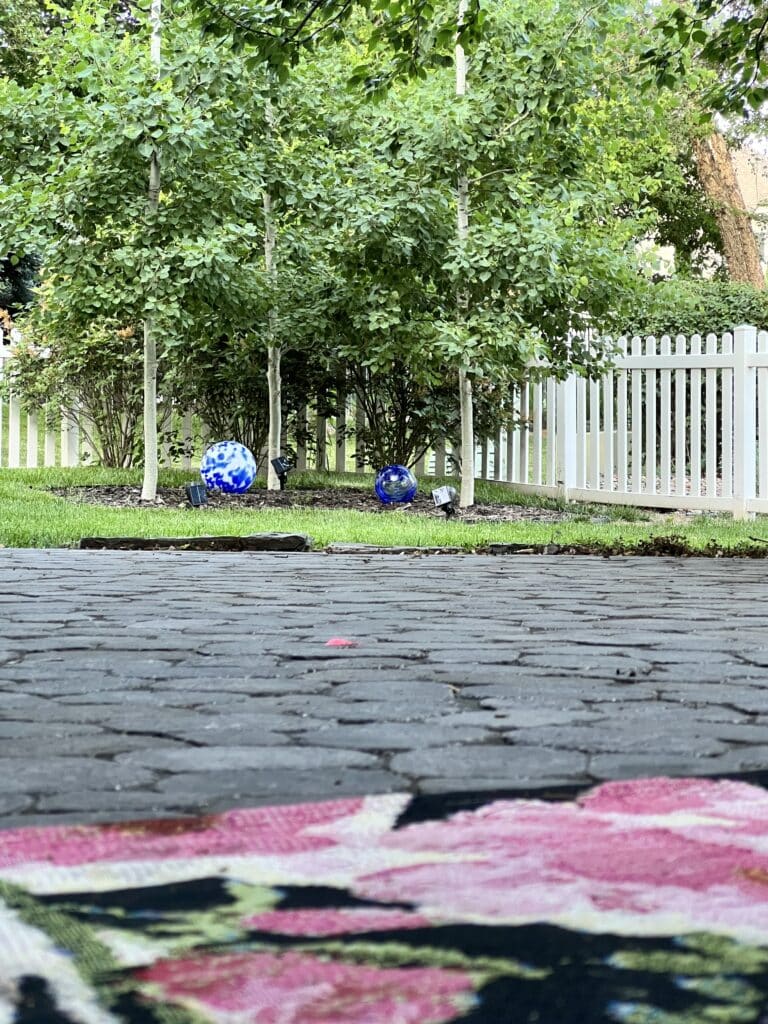 The other major project completion was my One Room Challenge Project!
I am still pretty giddy about this project. It turned out to be more beautiful than I imagined!
Take a look at this tiny powder room that got a Bold and Beautiful Half Bath Makeover!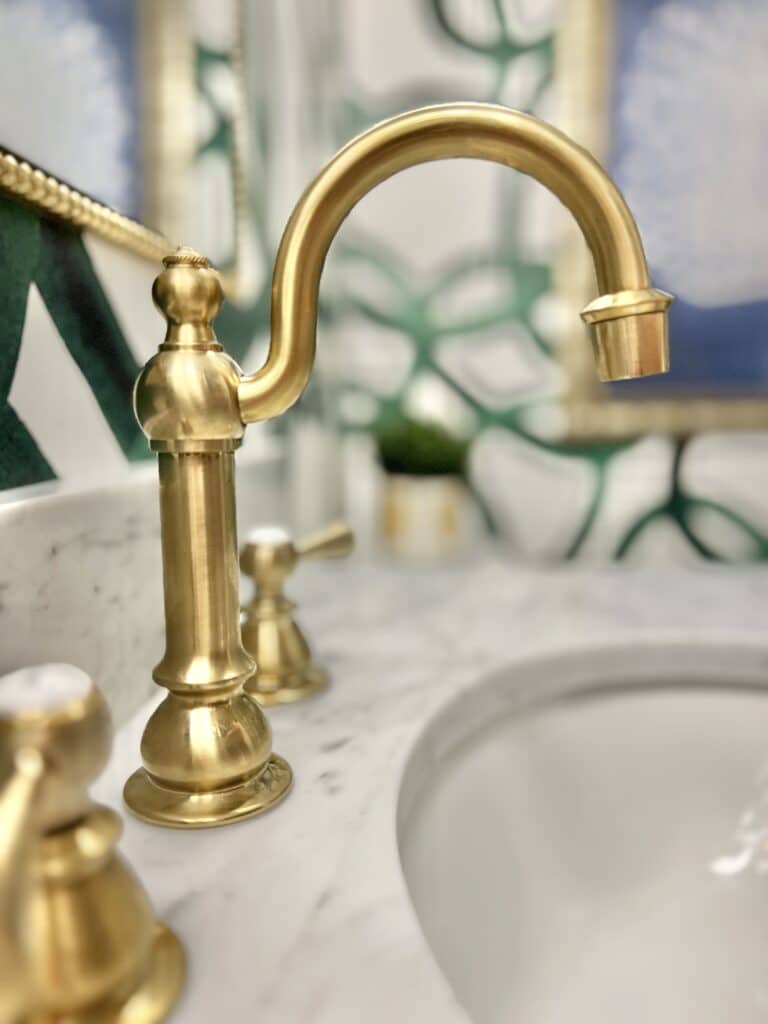 You know I have to include a DIY project! I gave a basic Ikea cart a makeover and turned it into a fabulous bar cart with wallpaper!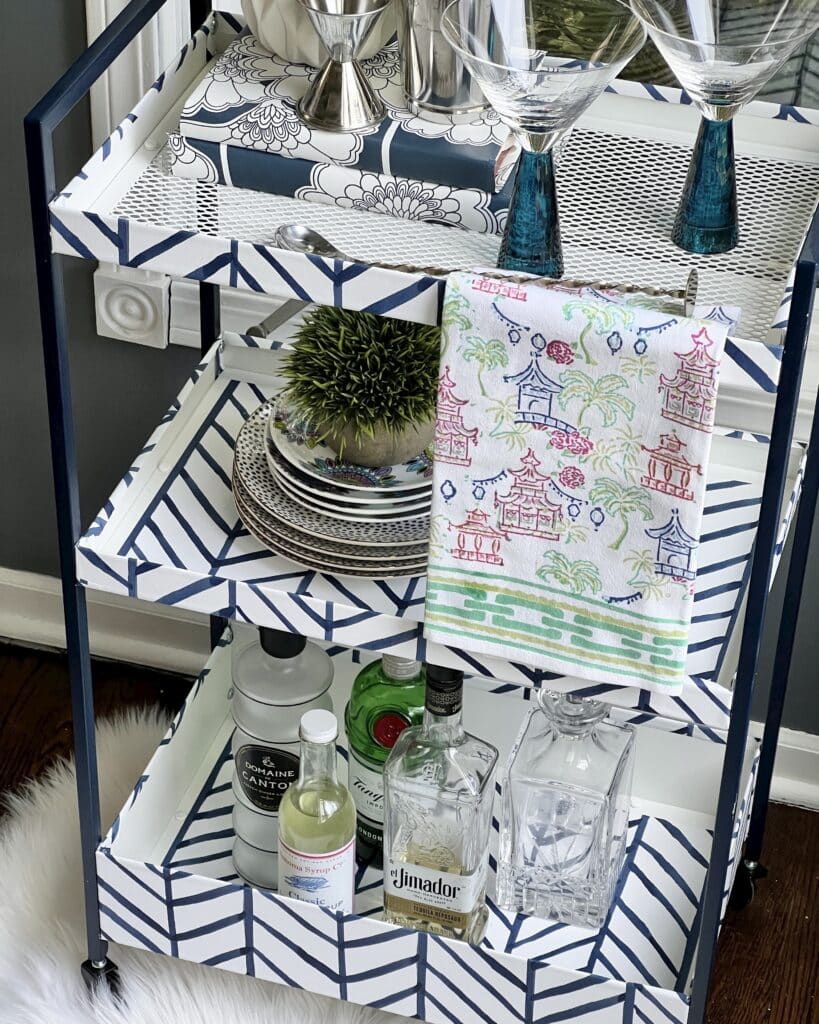 I also share 31 of My Best Ideas for Decorating a Baker's Rack. These ideas also work really well for a hutch or open shelving. (I even took it outdoors!)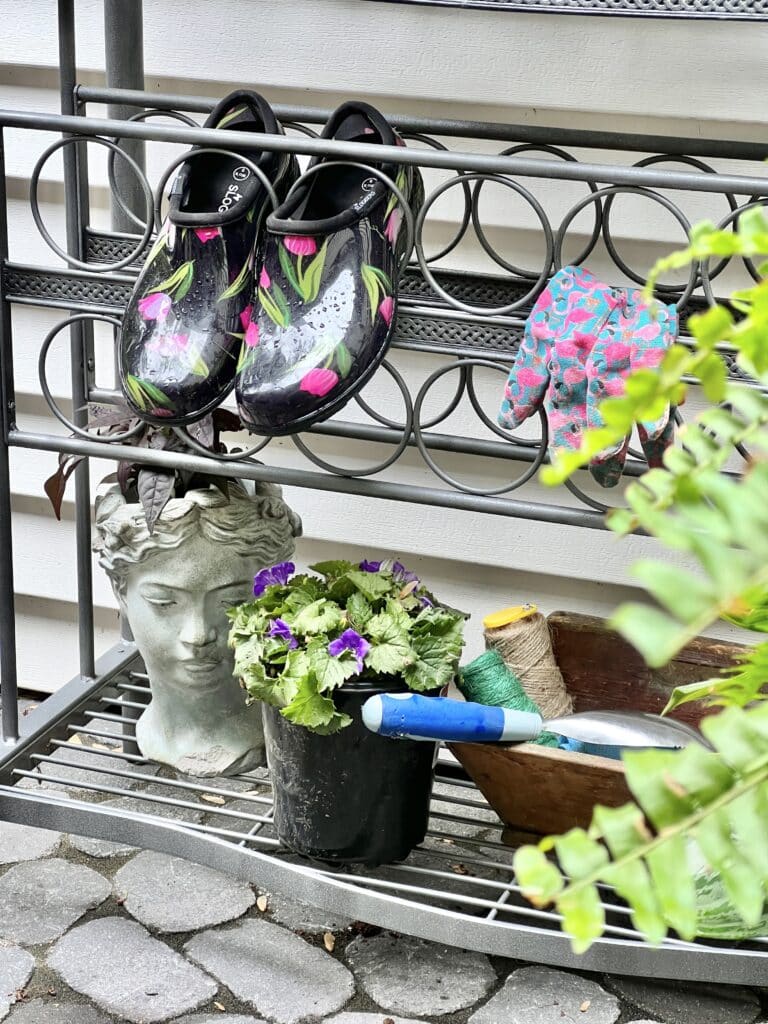 Look What I Found On the Web
I have peonies in our yard but the wind likes to wreak havoc on them. So, I like to cut them and bring in the house. Marie, from This Dear Casa, shares How to Make An Easy Peony Flower Arrangement.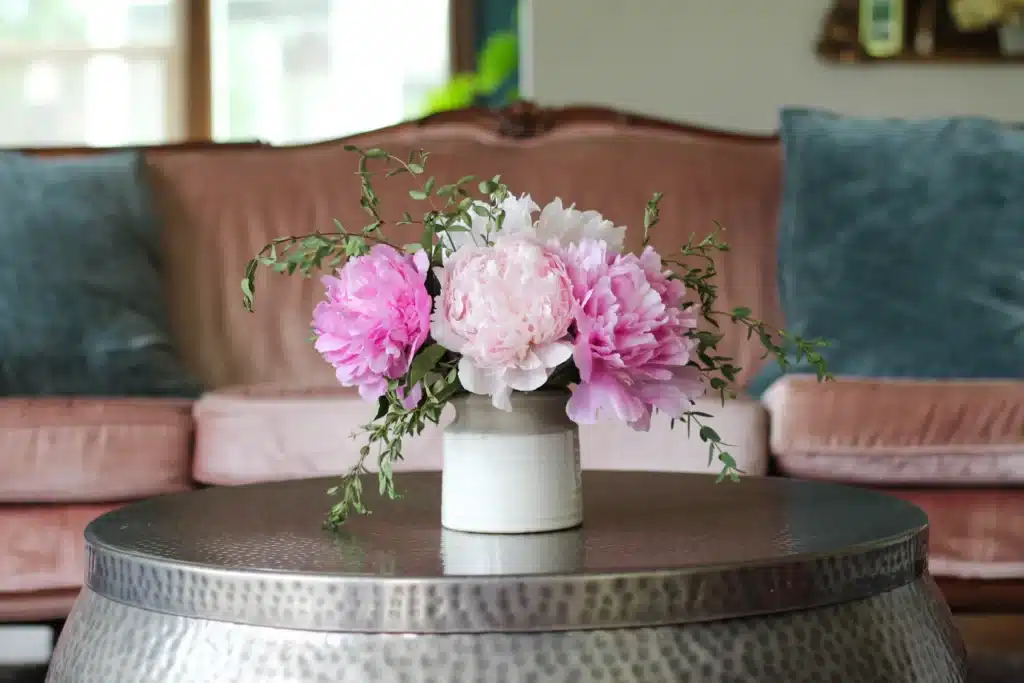 My friend, Wendy, from WM Design House gives you 7 FREE Dinner Party Printables full of 4th of July ideas! These printables are all that you need to guide you toward the most memorable dinner party of the summer!
Clever Diane from South House Designs planted a Cocktail Herb Garden and gives all of the how-tos! I might surprise Diane and show up on her doorstep one day…mojito, please!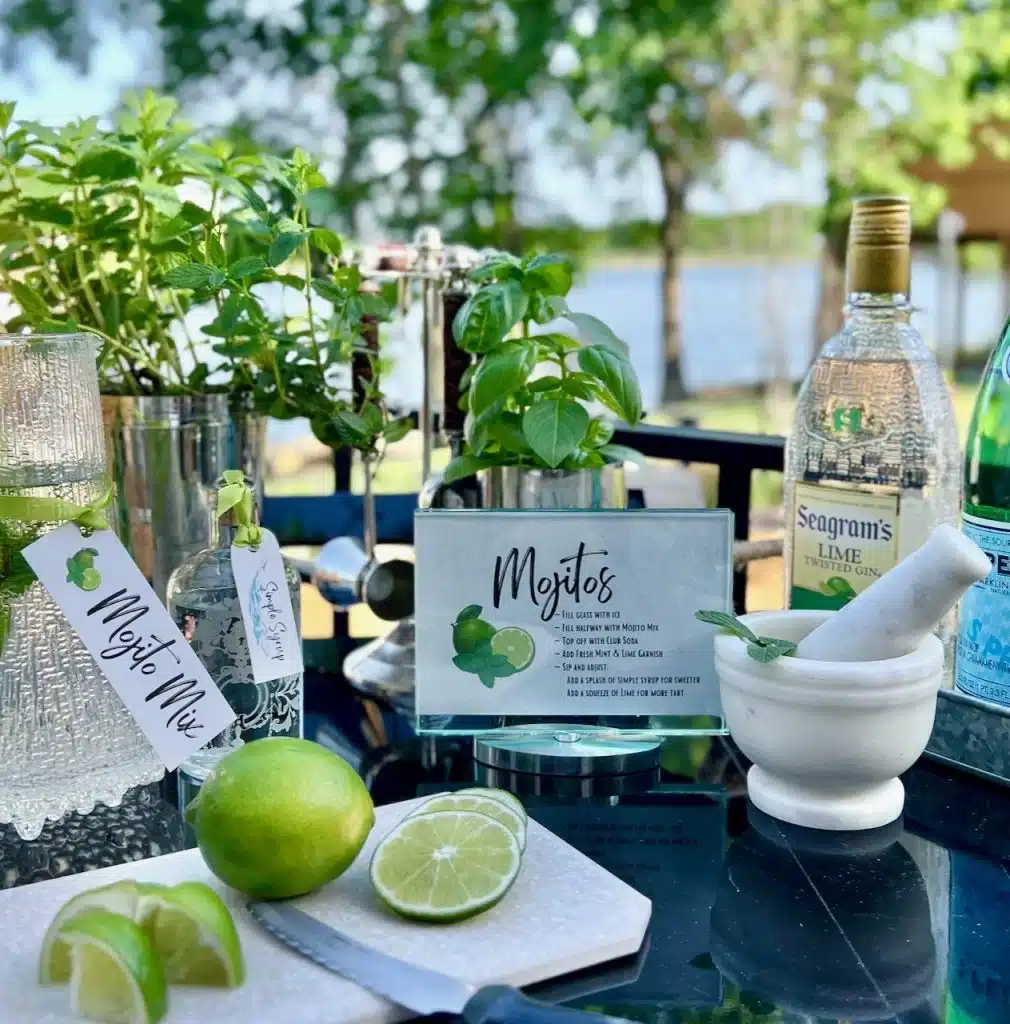 Lora from Create and Ponder made this fabulous wreath from croquet mallets!
You are going to want to make these amazing Watermelon Popsicles from Karla at The Happy Mustard Seed! Watermelon, kiwi, and vanilla yogurt…YUM!
Wishing you a great week!
Always remember…"Home is where your story begins!" ~Annie Danielson
Cheers!