Sonata Script – I'm Listening! – Issue #12
Giving you a peek into the past week for me and Sonata Home Design. The week in review, my favorite finds on the web, and just a little "this and that." I always want to give you great ideas, inspiration, creative motivation, light bulb moments, and a hearty "You can do it!"
I know I am not alone in my passion for home decorating, crafting, and nesting. So, please join me each week for this creative Saturday jolt!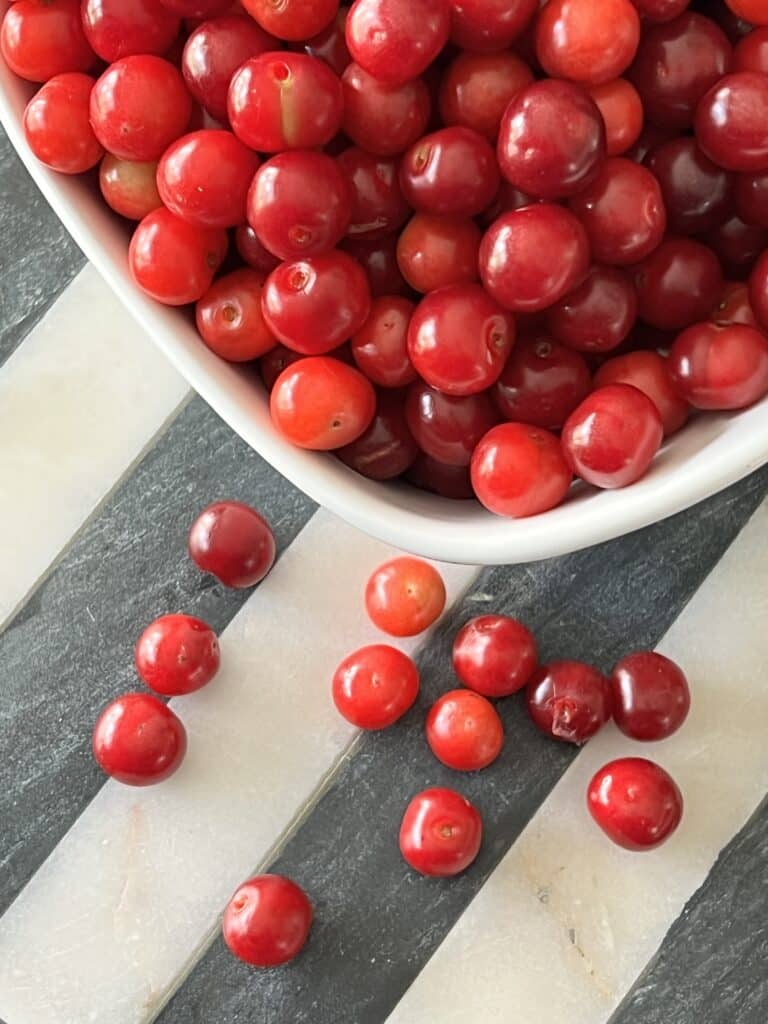 This blog contains affiliate links. This means a small commission is earned if you make a purchase by using this link. The price you pay will be the same whether you use the affiliate link or go directly to the vendor's website using a non-affiliate link.
I have so much to share with you today!
But first…a favor? Would you mind giving me your feedback?
You see, I am so grateful for you!
And my goal as a blogger is always to connect with you and share content that is relevant to YOU.
You're invited to enter an exciting giveaway for a chance to win one of two $20 Starbucks gift cards! All you need to do is CLICK HERE and submit this short survey. (I promise…it is short!)
Let me know your thoughts!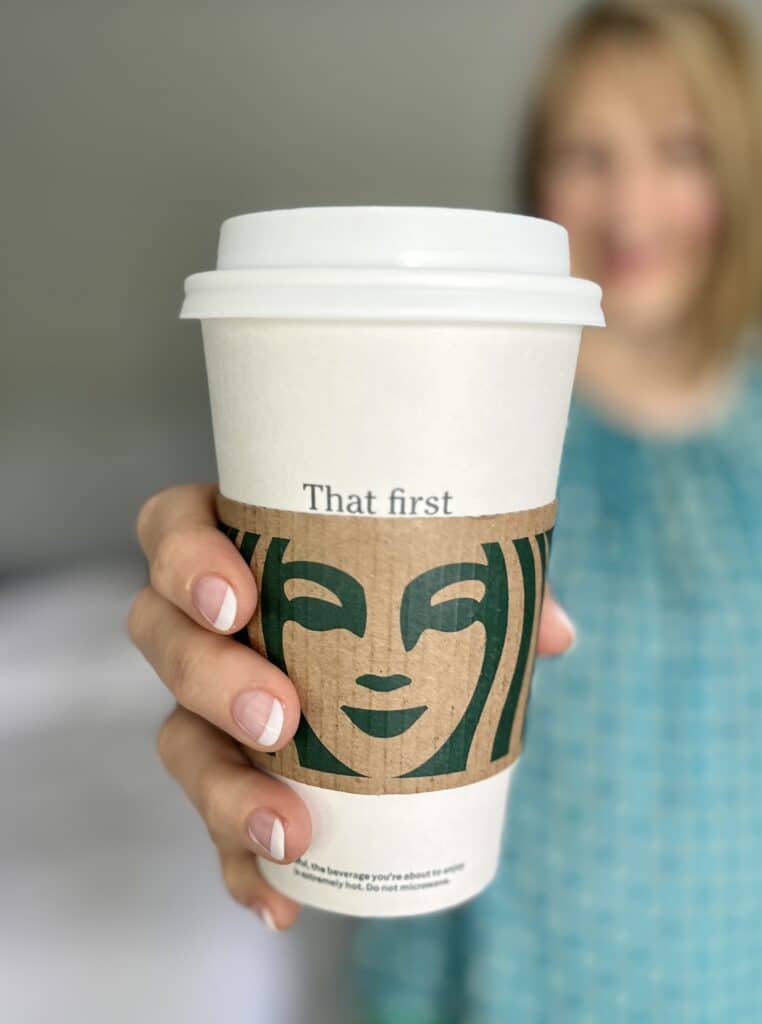 This Week's Hustle and Bustle
Someone asked me the other day how I fill my days since my retirement.
Oh boy! I didn't know where to start or where to end!
My days are busy and full but with the added benefit of being my own time to manage. I love it!
Such a busy and fun summer so far!
Everyone is traveling…except me!
It dawned on me as I sat down to write this that everyone has been traveling…except me!
Call me the "Queen of Holding Down the Fort!"
Husband in Washington D.C.
Brian had a business trip in D.C. for a few days. He sent me lots of beautiful photos of gorgeous buildings. But perhaps my favorite photo was this one of a beautiful magnolia tree.
He knows I am tree-obsessed and love magnolia trees since they don't grow well in Nebraska.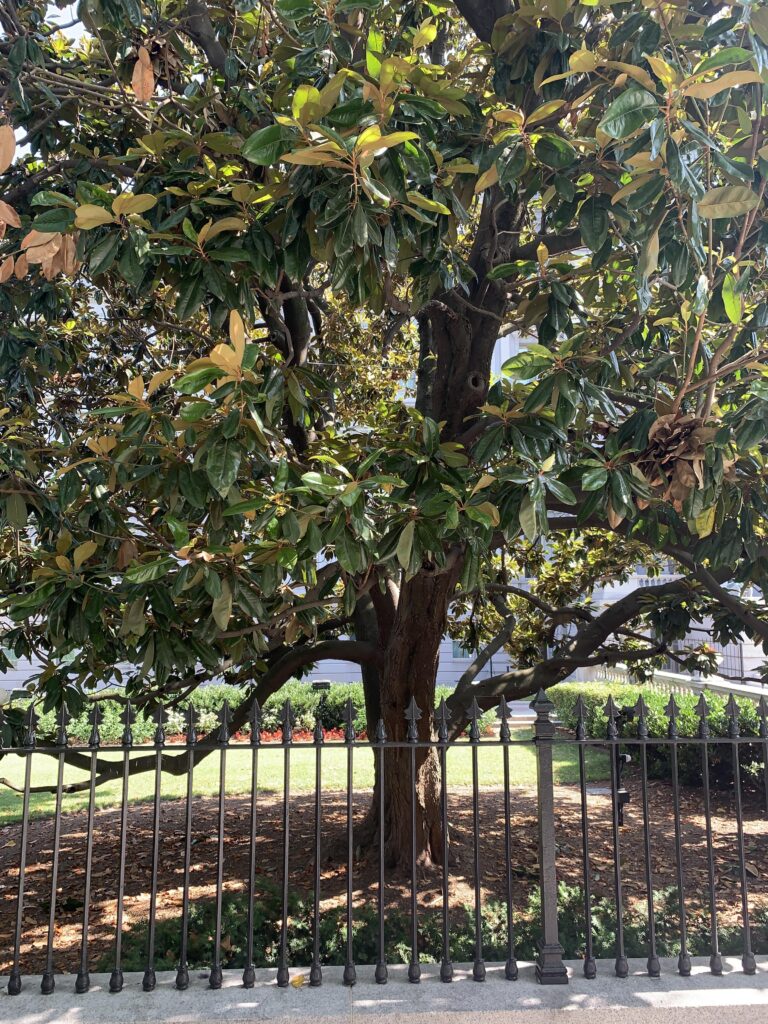 Madeline and Will in Iceland!
Once upon a time, there was a young couple who scheduled their wedding for May 2020.
But a mean and nasty virus spoiled these plans and the happy event successfully occurred a few months later.
Everyone breathed a sigh of relief…"Finally! Wedded Bliss!"
However, the planned honeymoon to Iceland was put in cold storage because of the ongoing pandemic.
Almost three years later, this happily married couple finally got their honeymoon wish and spent 10 glorious days in stunning Iceland!
Picturesque waterfalls, icy blue rivers, fermented shark (ick!), and…the most charming goat farm ever!
Congratulations to my beautiful daughter and son-in-law! Finally!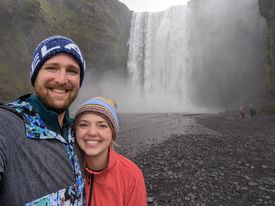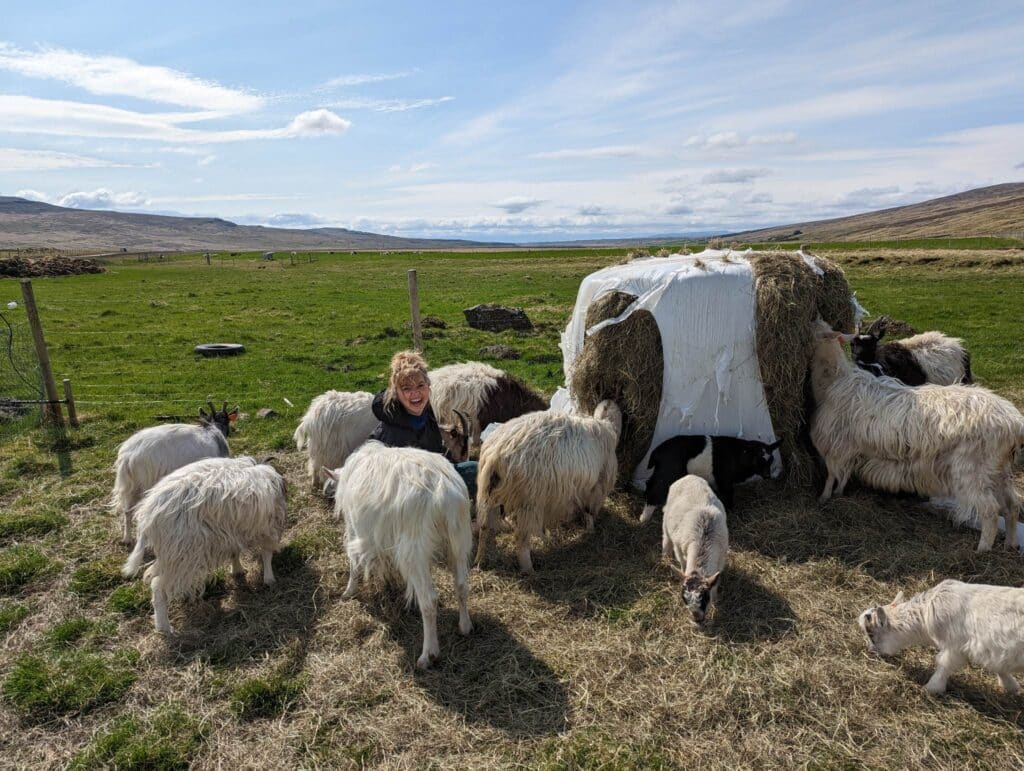 And where was I?
Home!
I enjoyed some quiet time at home puttering around, working on projects, writing blog posts, and…
Woah! Gusher in the basement!
The sump pump connection came loose and would spew water for about 10 seconds every hour.
Clean-up in "aisle basement!"
Thankfully, it was a quick fix. It could have been so much worse!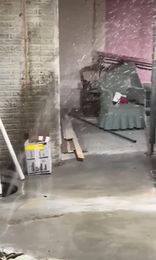 Don't feel sorry for me though. I am headed out on an adventure of my own in about a week!
Any guesses where I am headed? (Hint: It involves my other daughter!)
Bentley
We have had a breakthrough with Sir Bentley!
In the time we have had him, this stubborn pooch has learned all of the basic commands…sit, stay, heel, etc. The one issue that has lingered is that he will bark (loudly!) at any person, bird, or moth that passes by the front window of our house.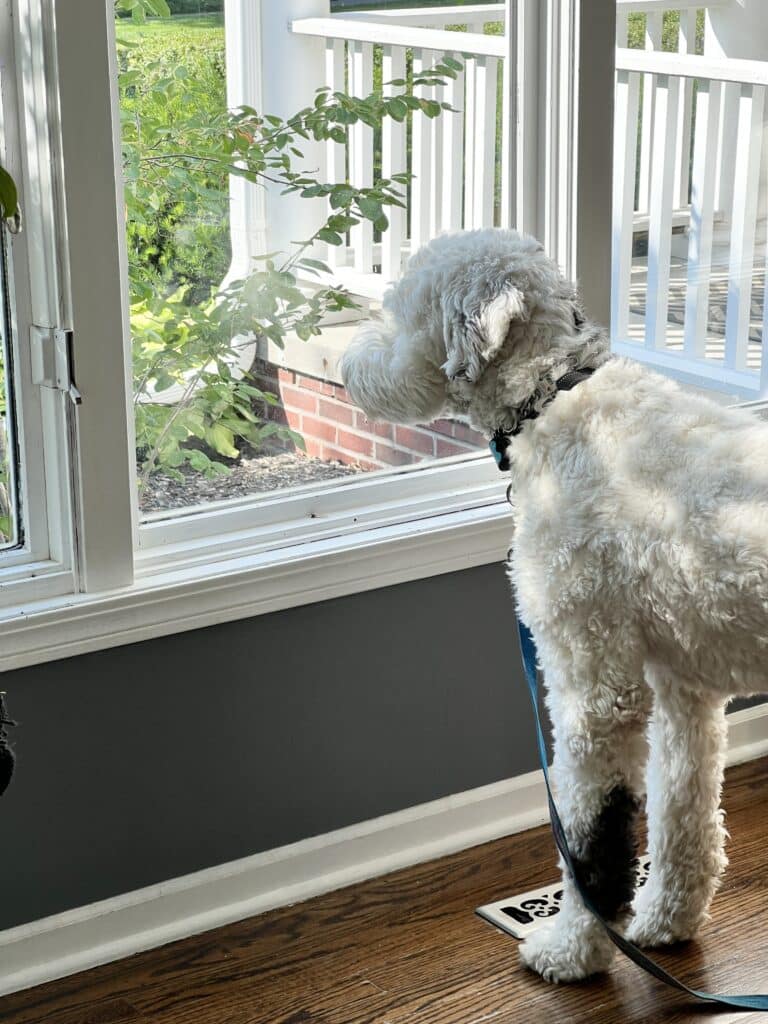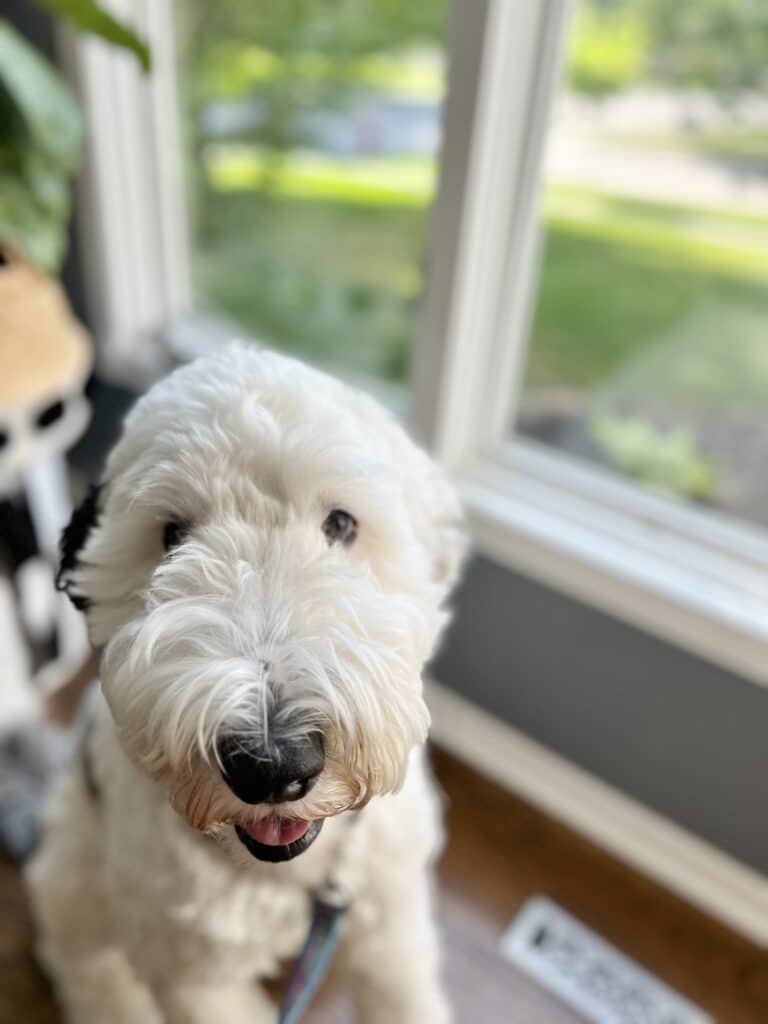 We had used a remote sound deterrent that seemed to work for a while. However, smart Bentley figured that one out after a while.
After a trip to the vet and discussing options (for the third time), it was suggested that we go with a stronger deterrent collar. And I found the perfect one!
It recognizes Bentley's voice and sends him a gentle simultaneous vibration and sound reminder. Two moments of annoying barking…and we have not heard it since.
To be clear…this is NOT a shock collar. Just vibration and sound. In fact, I wore it myself to check it out and make sure it was ok for our furry beast! Click HERE if you want to check it out.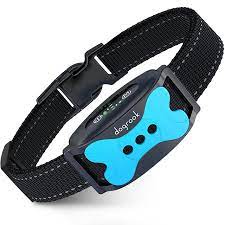 Blog Posts You Might Have Missed
While I have never considered myself to be an artist, I had a blast creating this Abstract Flag Wall Art by pouring paint. Yes, it was a little messy. But oh, so much fun!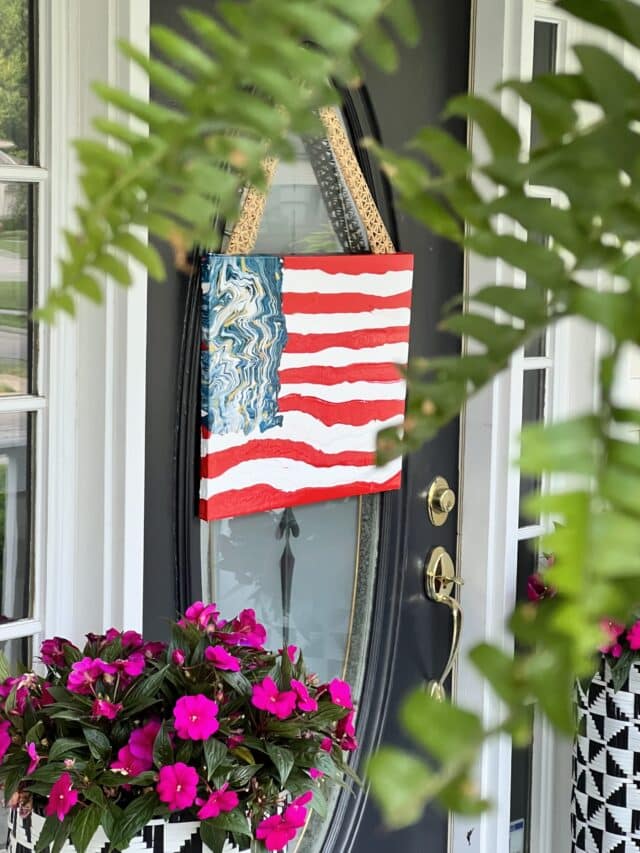 I learned a lot about hanging wall sconces as we finished the half-bath makeover. It is so important to know how high to hang vanity wall sconces!
Speaking of the half-bath…I had leftover wallpaper. So I wallpapered a lampshade!
With all of this beautiful summer weather, we have been spending lots of time on our front porch. After years of trial and error, I have learned what plants are good for a covered porch. Our porch is full of greenery, blooms, and flags!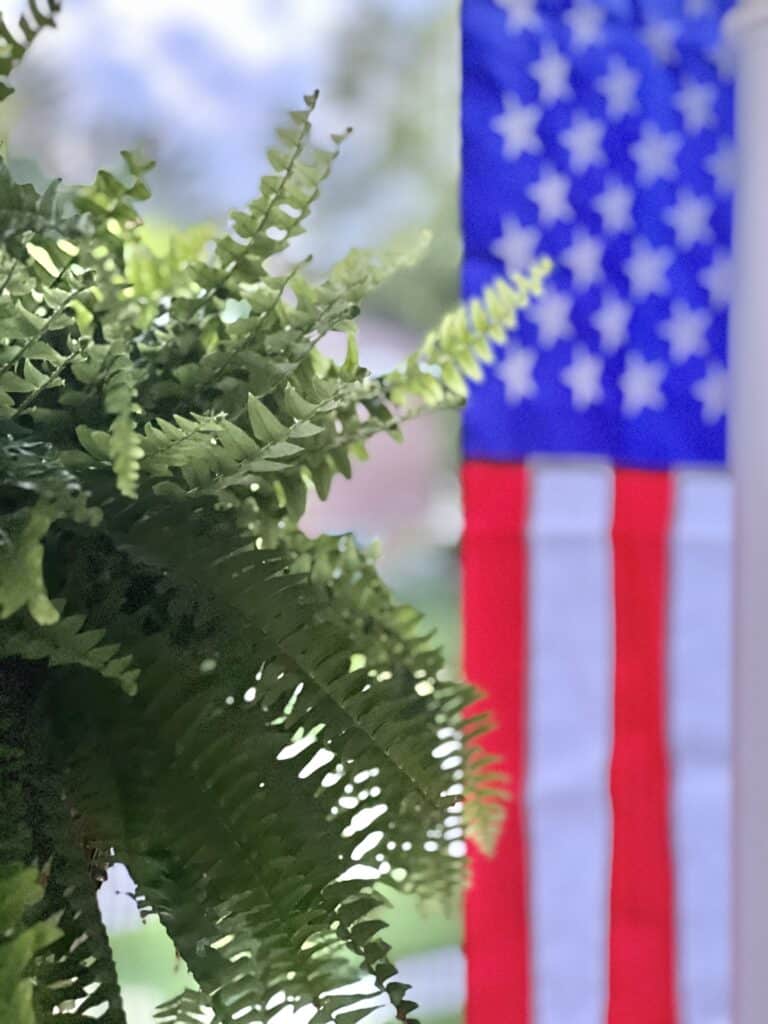 I have spent a little time in the kitchen.
I shared a very healthy Tostada Salad recipe as well as a decadent chocolate Buster Bar dessert recipe as a reward!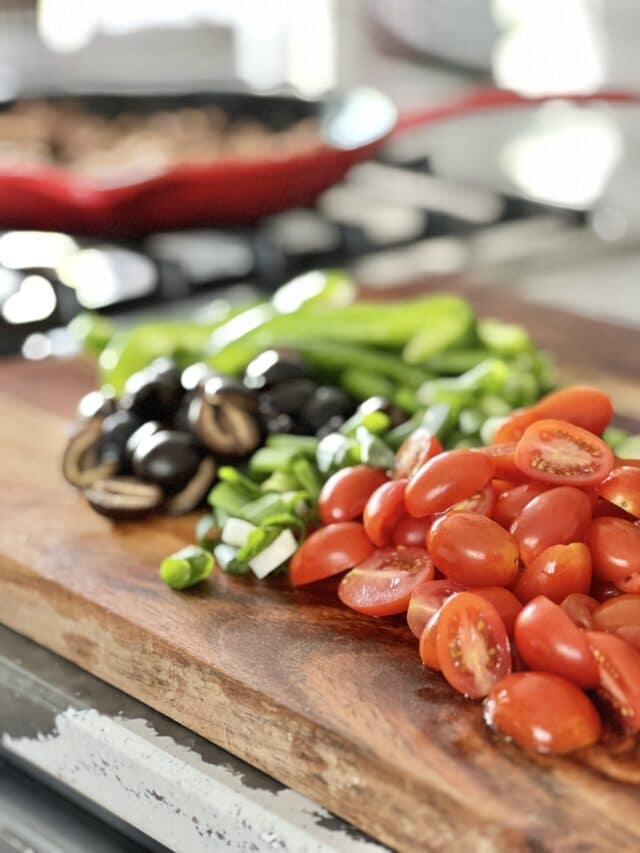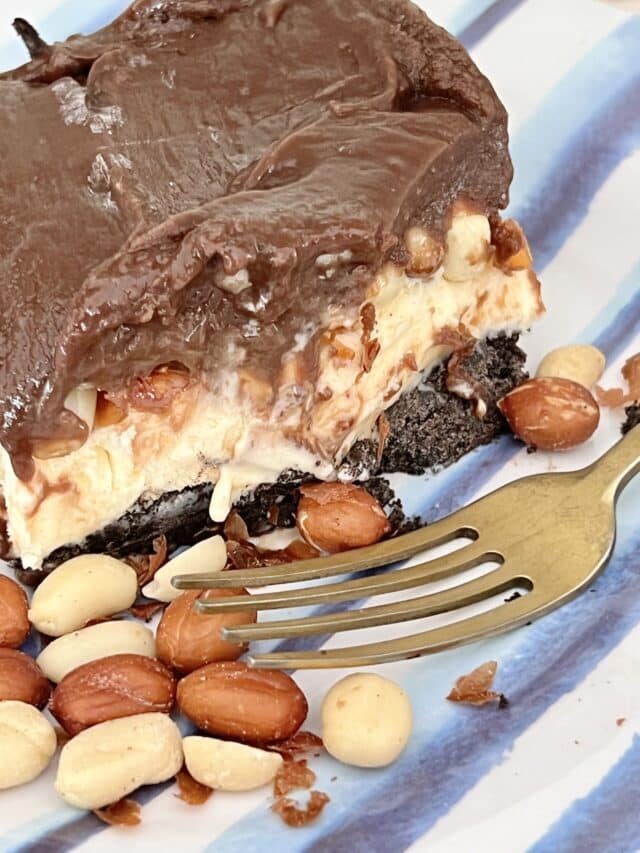 Look What I Found On the Web
My father loved peaches. So when I saw this Creamy Peach Tartlet recipe from Julie at My Wee Abode, I knew it was going in my recipe files. Doesn't it look delicious?
This overhead garage storage project from Donna at An Organized Season is one that we have wanted to do for a long time. She has inspired me to get going and get it done!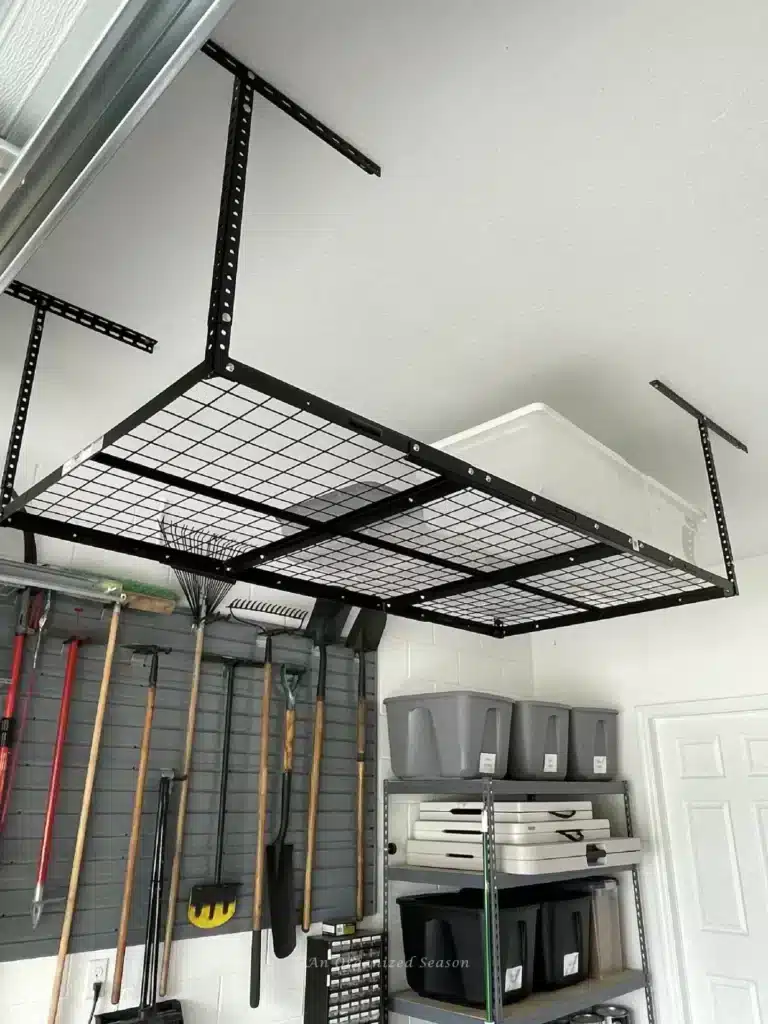 My state-next-door friend Kelly at The Tattered Pew shared this elegant tropical outdoor tablescape! Dig into this post for all of the beautiful details!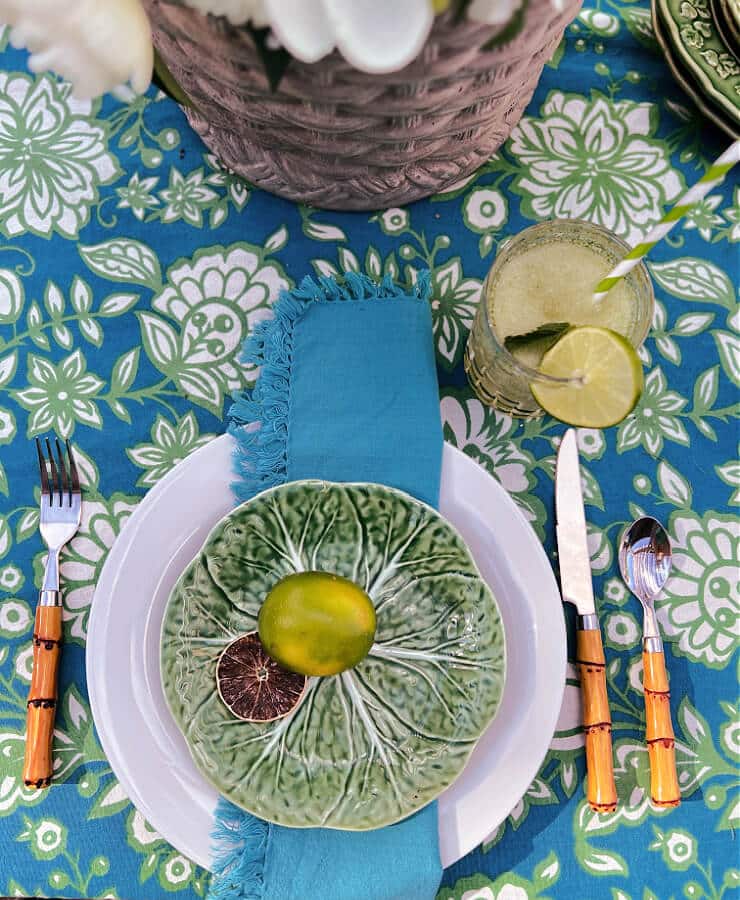 Thank you again for sharing your feedback by filling out the survey. If you didn't fill it out earlier, click here for the survey and maybe you will win one of those Starbucks gift cards!
Wishing you a great week!
Always remember…"Home is where your story begins!" ~Annie Danielson
Cheers!