From Table to Wall – How to Create Easy Tablecloth Wall Art
We have a large wall by our backyard patio for which we need large wall art. And, I mean LARGE!
Last week, I gave our front porch swing a mini-makeover. We are loving our new front porch sanctuary and are now turning attention to the back patio. Time to add some "zing!" to the back as we did to the front. (See last week's porch swing makeover here.)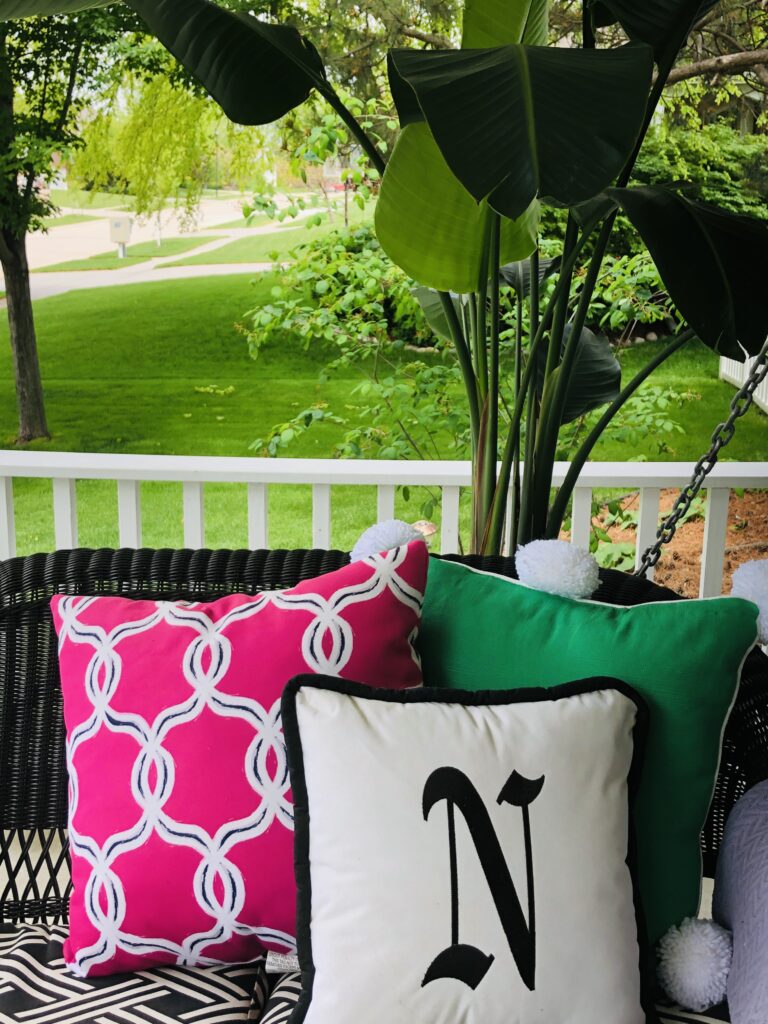 "Zing" often comes in the form of wall art. From our pre-kitchen renovation, we have a large wall canvas that I really love. But, for the outdoor space I have in mind, it is not the visual I am looking for. I want FUN COLOR!
However, I do NOT want to lose my canvas as I know I will want to use it at some point in another room in the house.
What to do? What to do?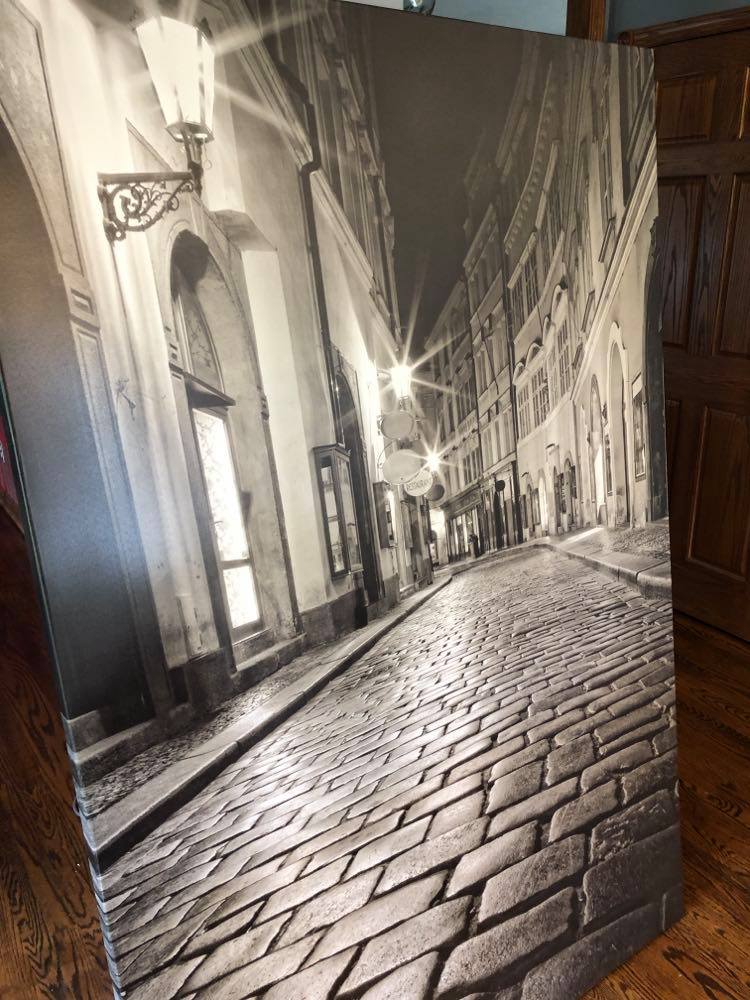 AH-HA!
A tablecloth should do the trick! I can cover the canvas "temporarily" and not compromise the canvas! AND, tablecloths come in water-resistant or vinyl fabrication which is great for my covered space outdoors!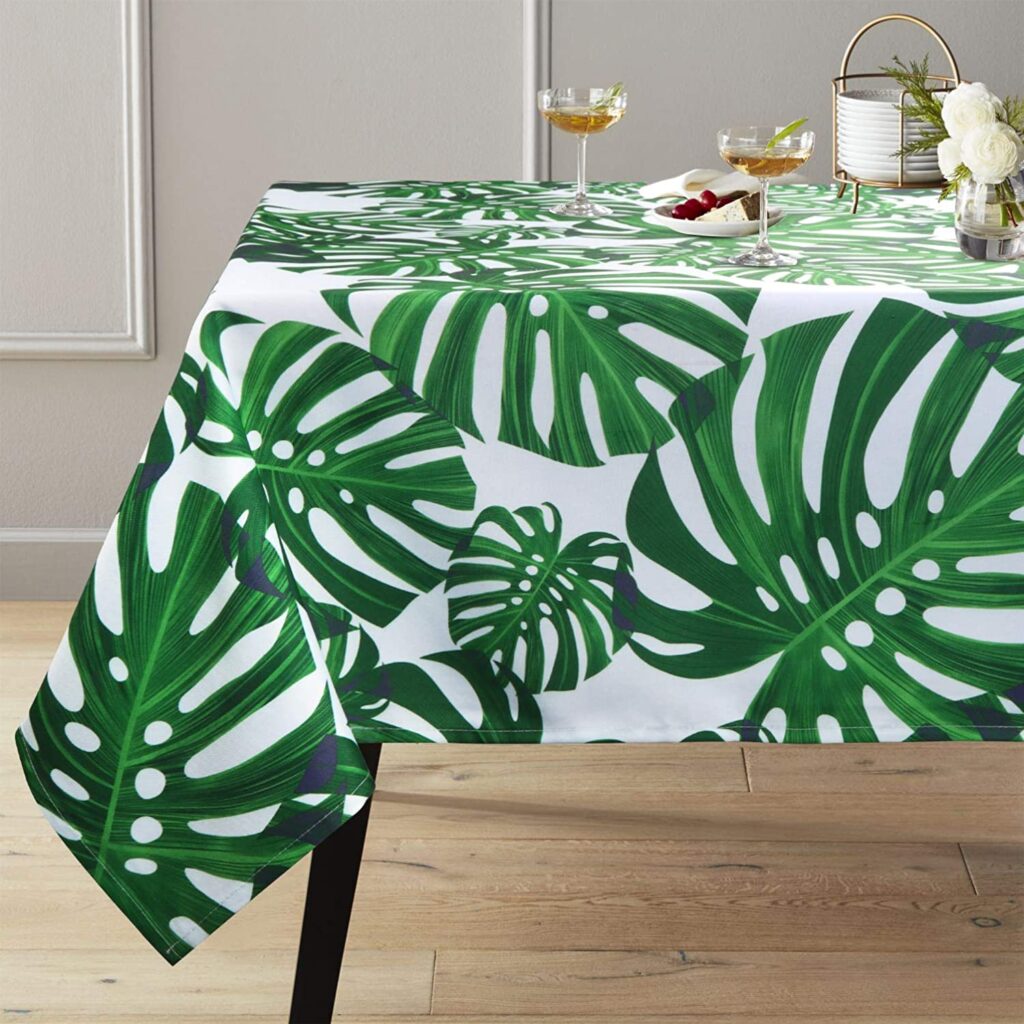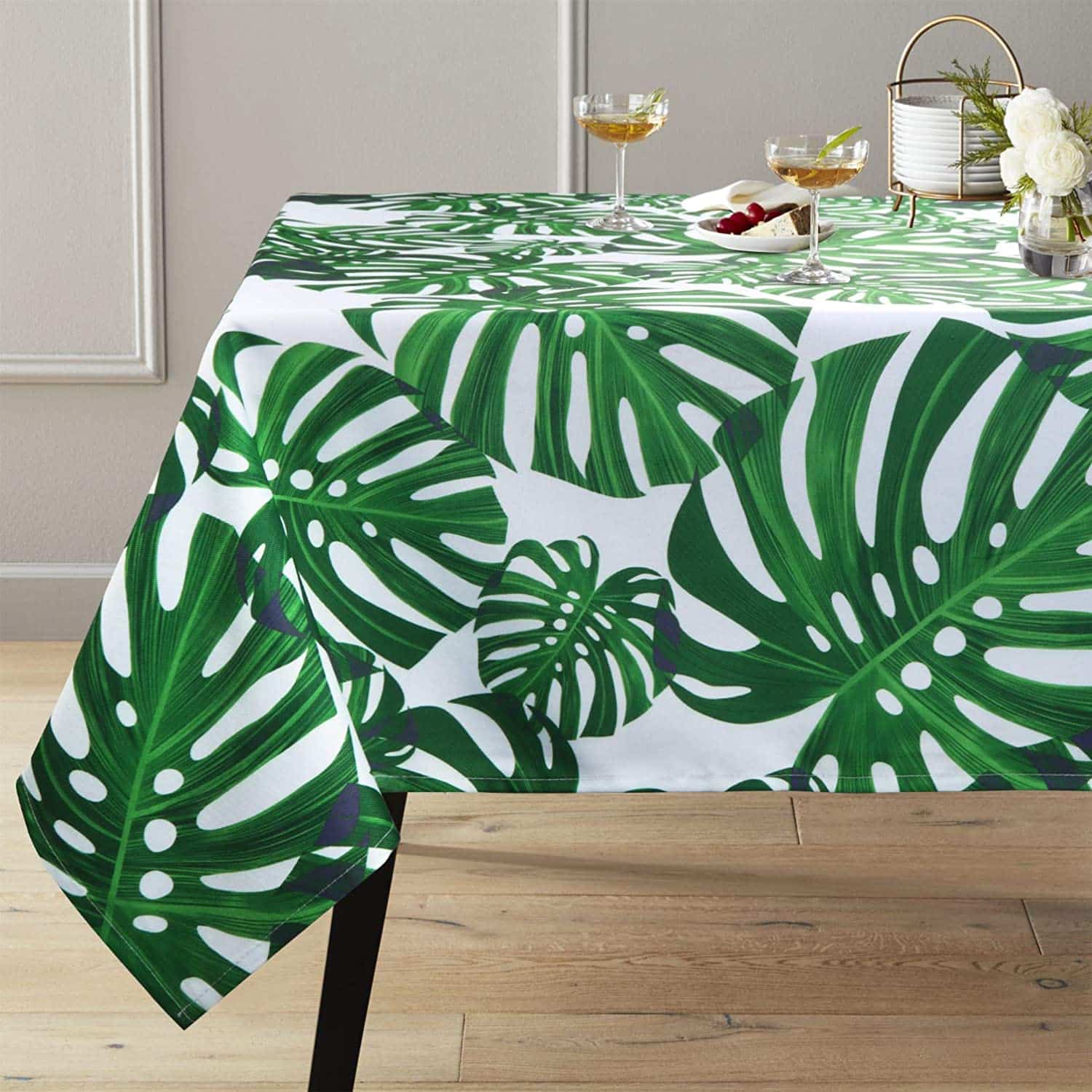 This is my most recent tablecloth discovery.
IN LOVE!
It is larger than my canvas and is a FUN, COLORFUL print that will be perfect for our summer months on the patio. Plants are the rage right now (Do they ever go out of style?) and this monstera pattern is the just-right amount of color, pattern and drama for the space. Click here for this Monstera Leaf Tablecloth which comes in other patterns and sizes.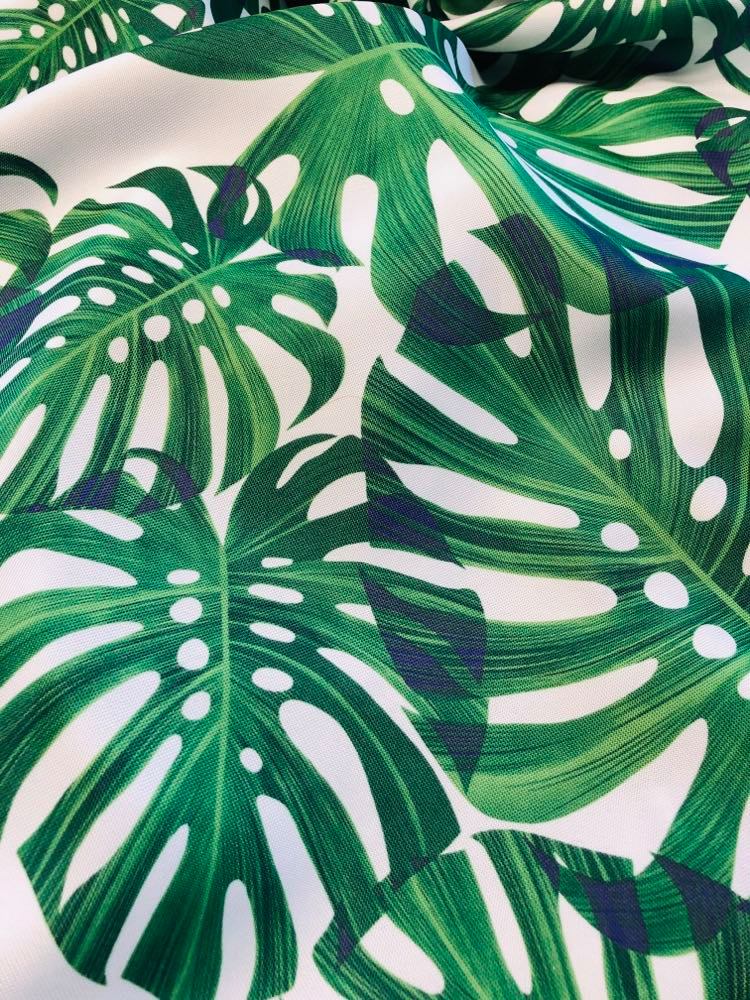 Our space is outdoors but this project would work perfectly INSIDE the house as well!
Here some other tablecloths that would make fantastic wall art!
Wrapping the Canvas
After washing the tablecloth to get some of the package wrinkles out, I laid it face down on the floor with the canvas face down over it. Any size canvas will work. You can purchase a plain canvas from a craft store or, better yet, find one at a thrift store or garage sale! If the sizes of the canvas and tablecloth are not similar, simply cut the tablecloth so it is about 3-5 inches larger than the canvas on all sides.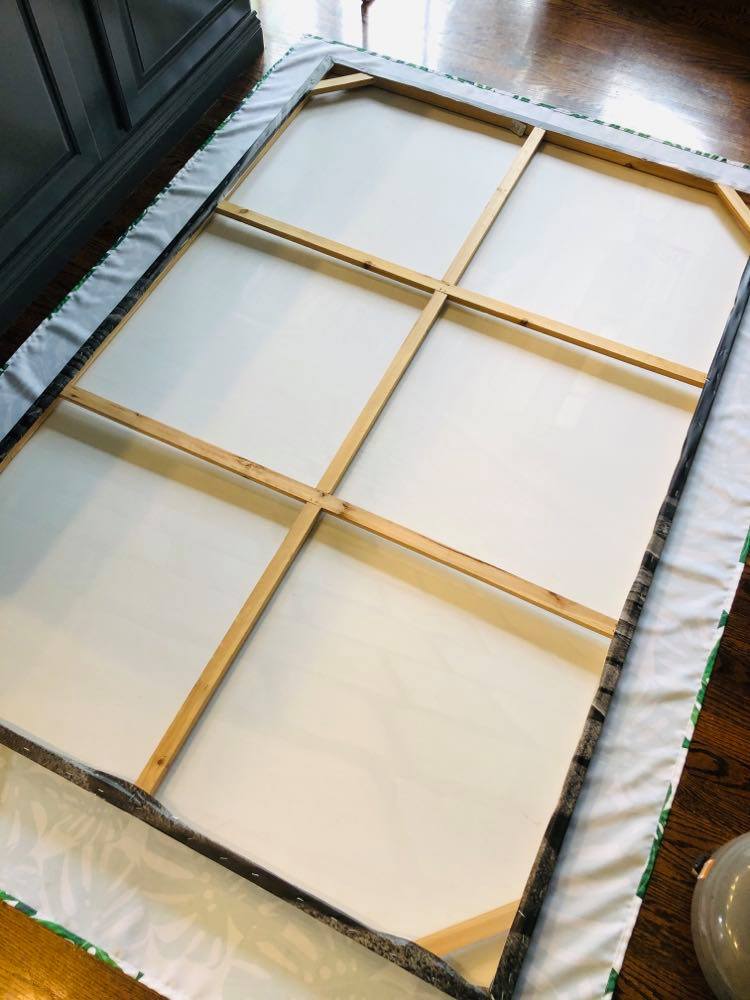 A staple gun attached to an air compressor is one of the best investments I have made in the tool department. This is one of my favorite tools that I picked up when I started upholstering furniture. You can absolutely use a non-compressed staple gun. The air compressor just helps things to go a little faster and with a lot less shoulder power.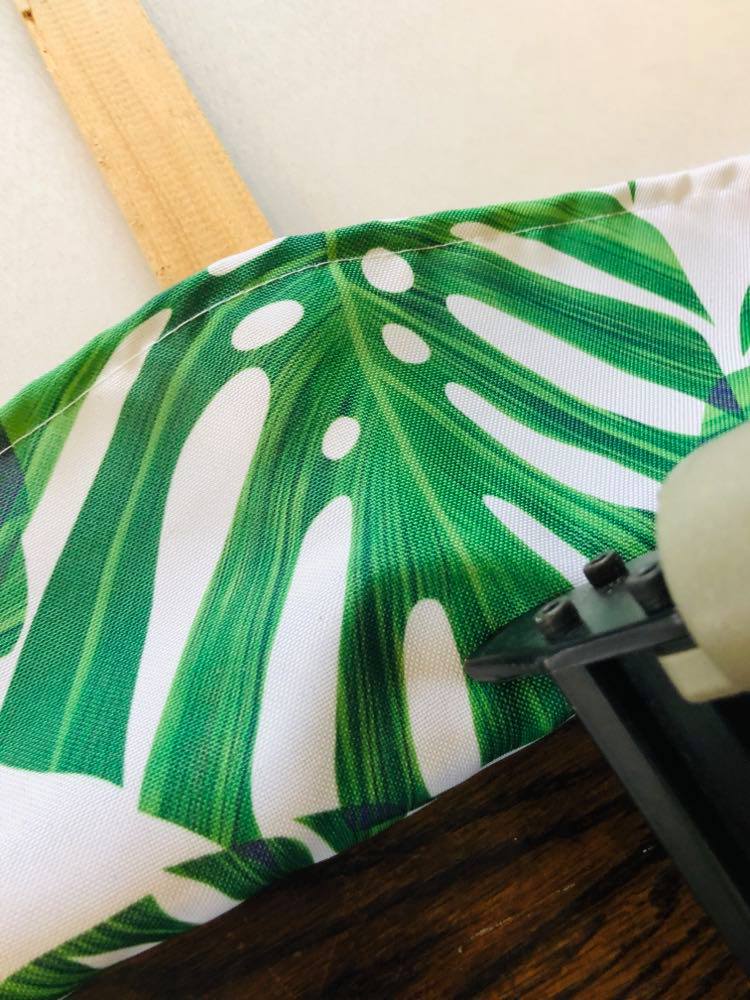 Wrap the fabric around the wood frame and start stapling in the center of each frame side, pulling the fabric very taut. Work your way around the canvas alternating the sides that you staple. Continue to pull the fabric taut before each staple to keep the tension consistent.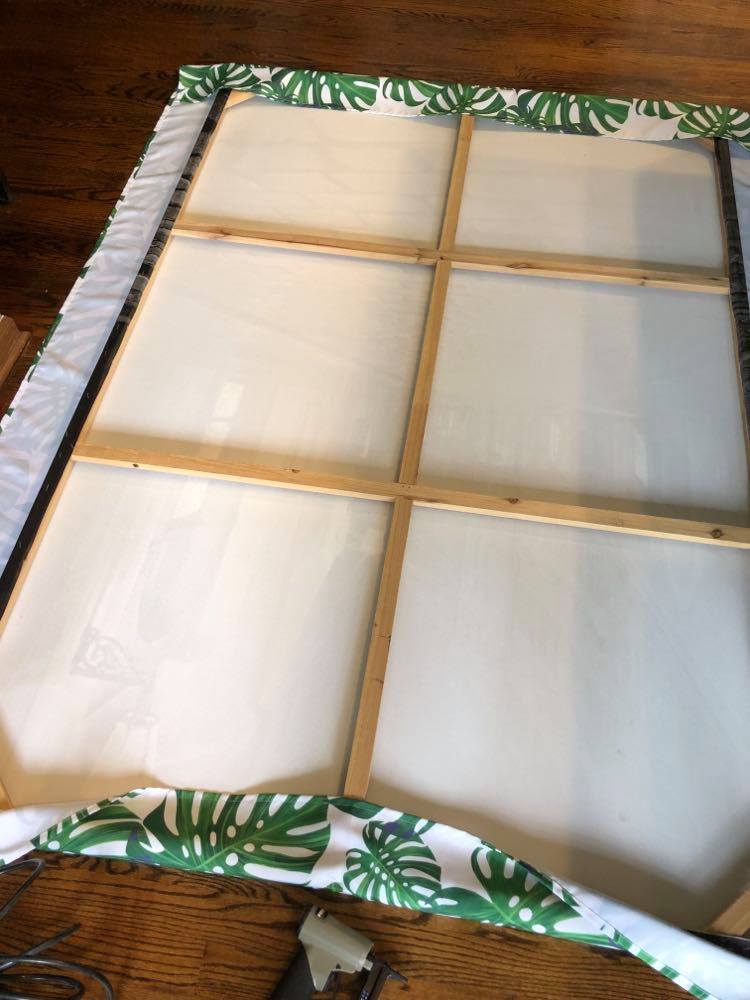 Tuck, wrap and staple the corners as if you are wrapping a beautiful gift package.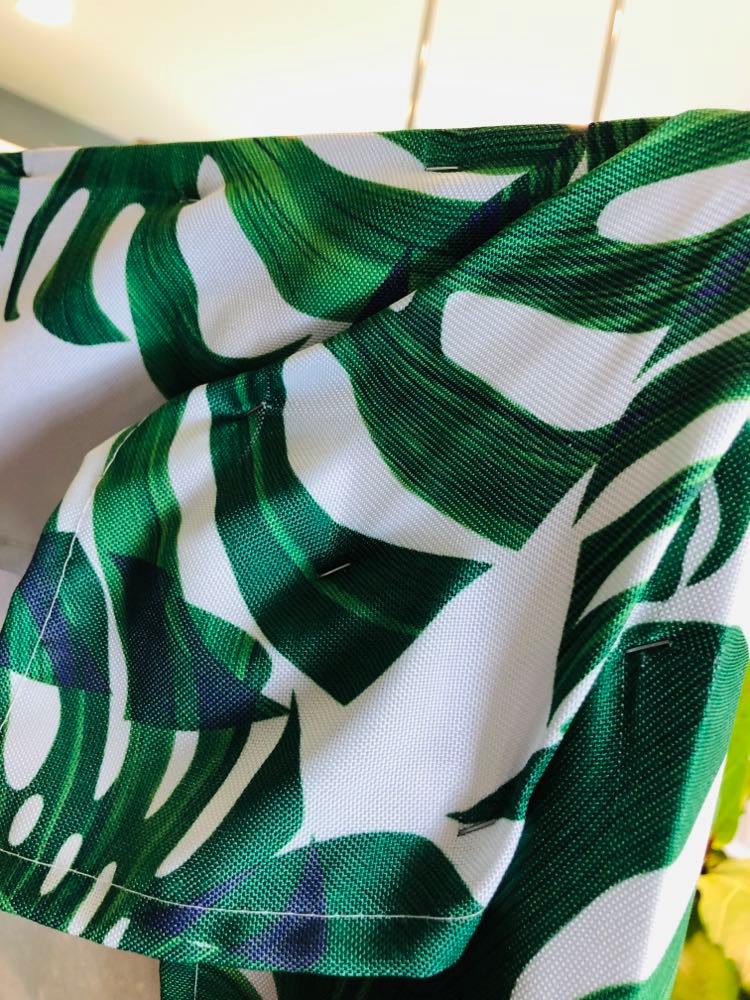 Voila! Instant wall art!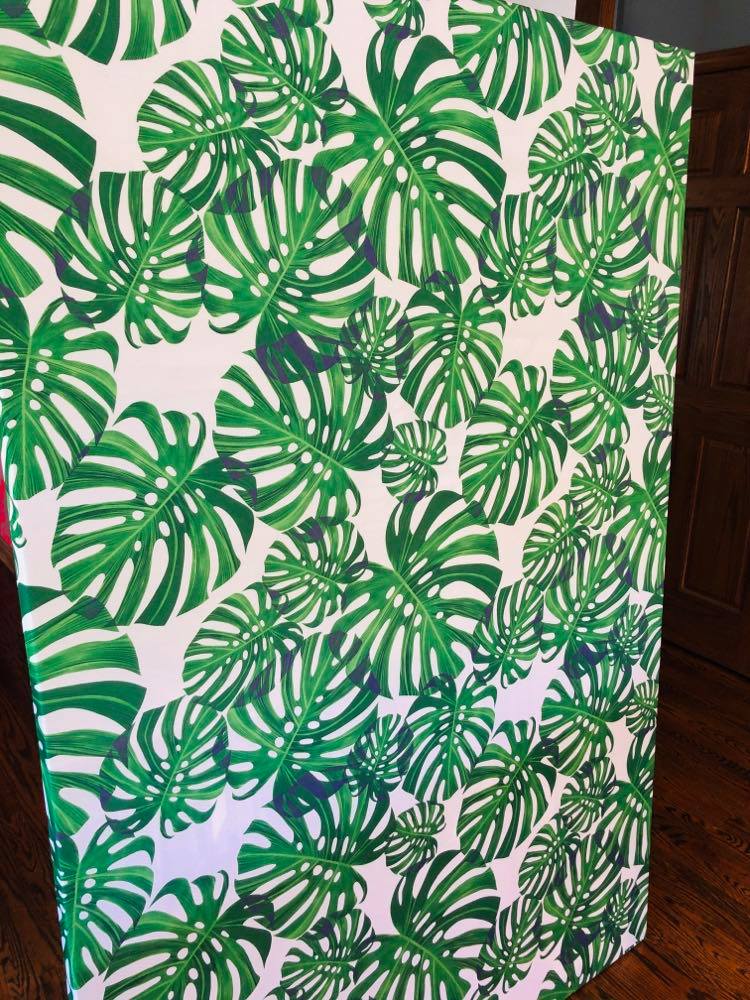 Outside it goes into the space by the patio table. I start styling the space by flanking the wall art with a couple of ferns in planters. Plants with plants! I feel like I am creating my own visual plant conservatory!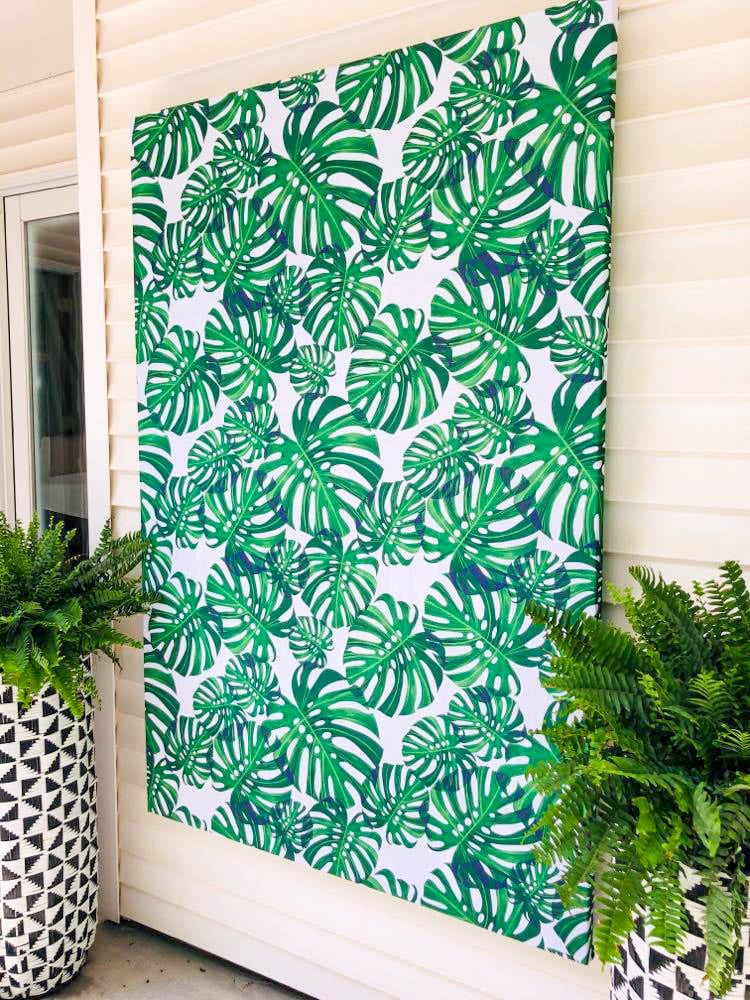 Finally, I add some pink flowers to the table and some fun outdoor pillows to which I added some quirky pom poms. See my tutorial on How to Make and Accessorize with Pom Poms!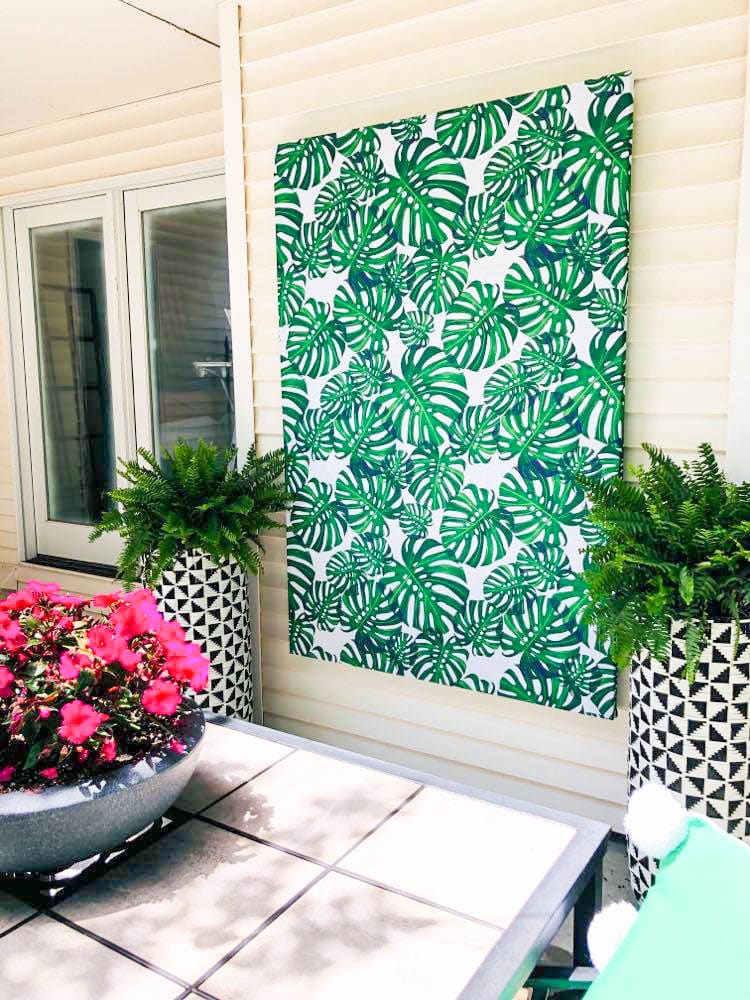 This scenario will serve as our baseline patio table set up. With the canvas as the backdrop, I can create all sorts of different tablescapes for summer dining and entertaining. The best part of this project is that it is as temporary as I choose. The original canvas is intact underneath and can revealed by simply removing the staples.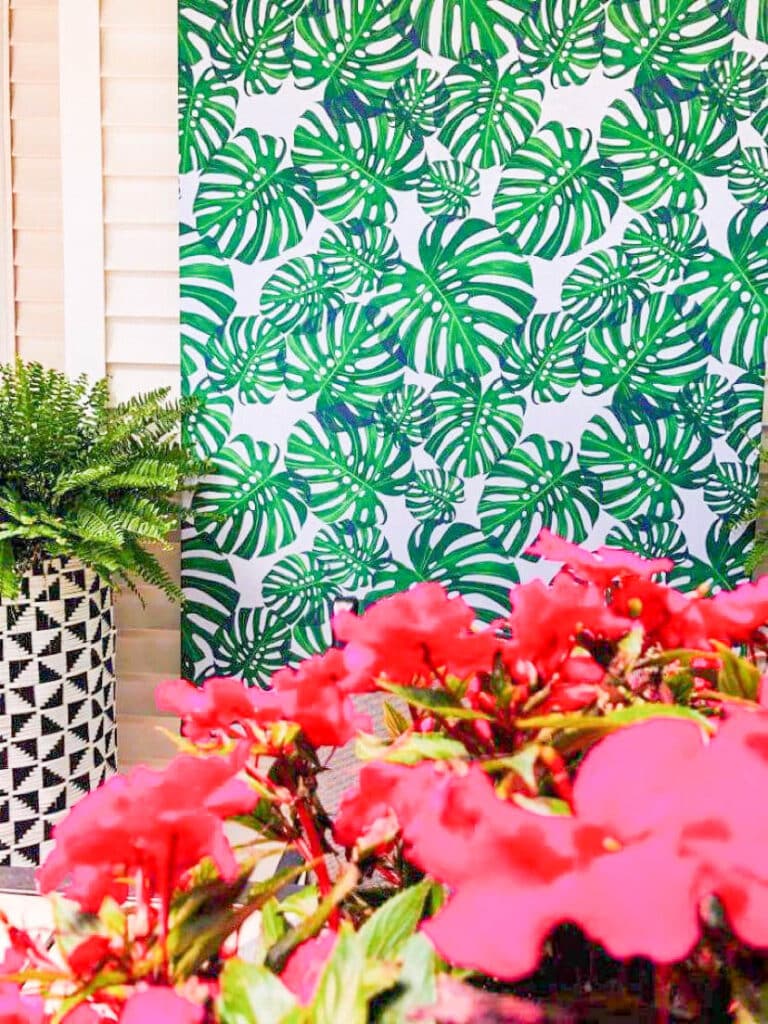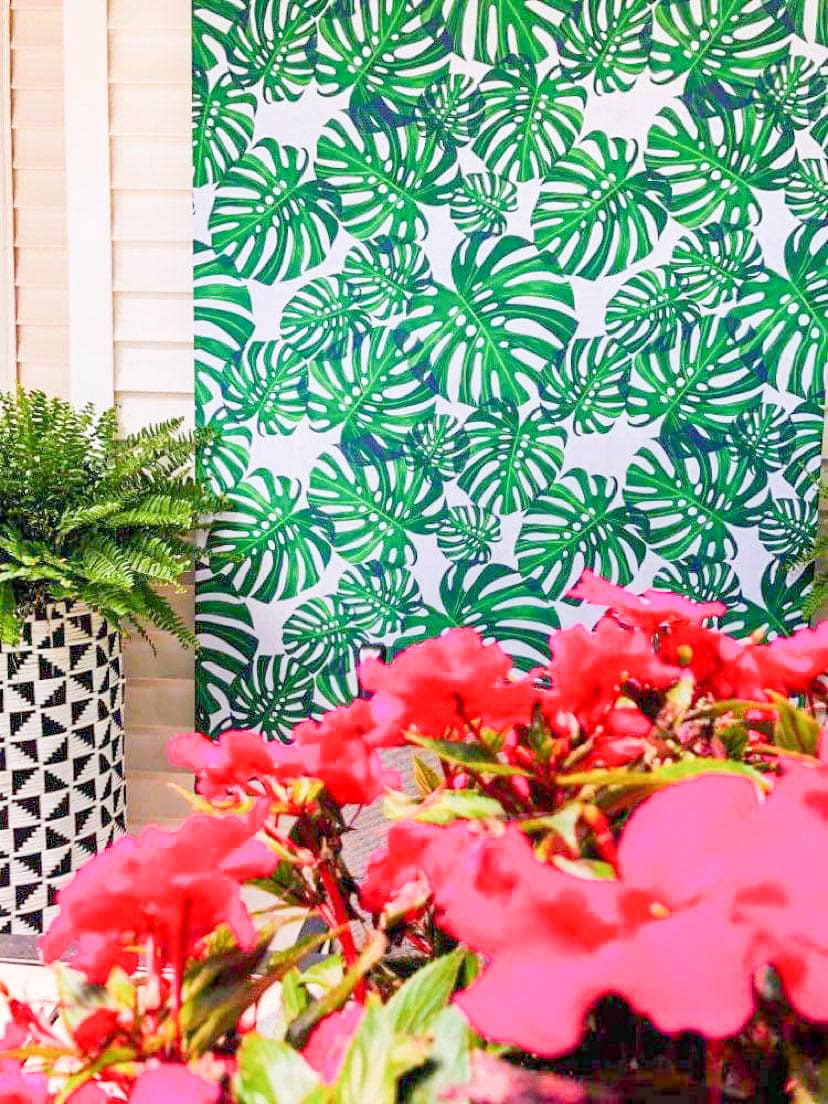 This project was so easy that I definitely plan to try it with some indoor spaces. In the meantime, I am enjoying my morning coffee and evening wine outdoors with a simple, yet dramatic piece of wall art in my table to wall conservatory!
Cheers!

Disclaimer: This post contains affiliate links.
More Wall Art Projects
Unique DIY Abstract Wall Art Project