14 Easy Valentine's Day Home Decor Ideas
Ah, Valentine's Day: the most romantic holiday of the year! When roses smell sweeter and candies taste more delicious. But don't forget about your home on this special occasion! With these 14 easy Valentine's Day home decor ideas, you can add a special touch of love to any room in your house.
Try one of these and you will feel all warm and fuzzy this February 14th!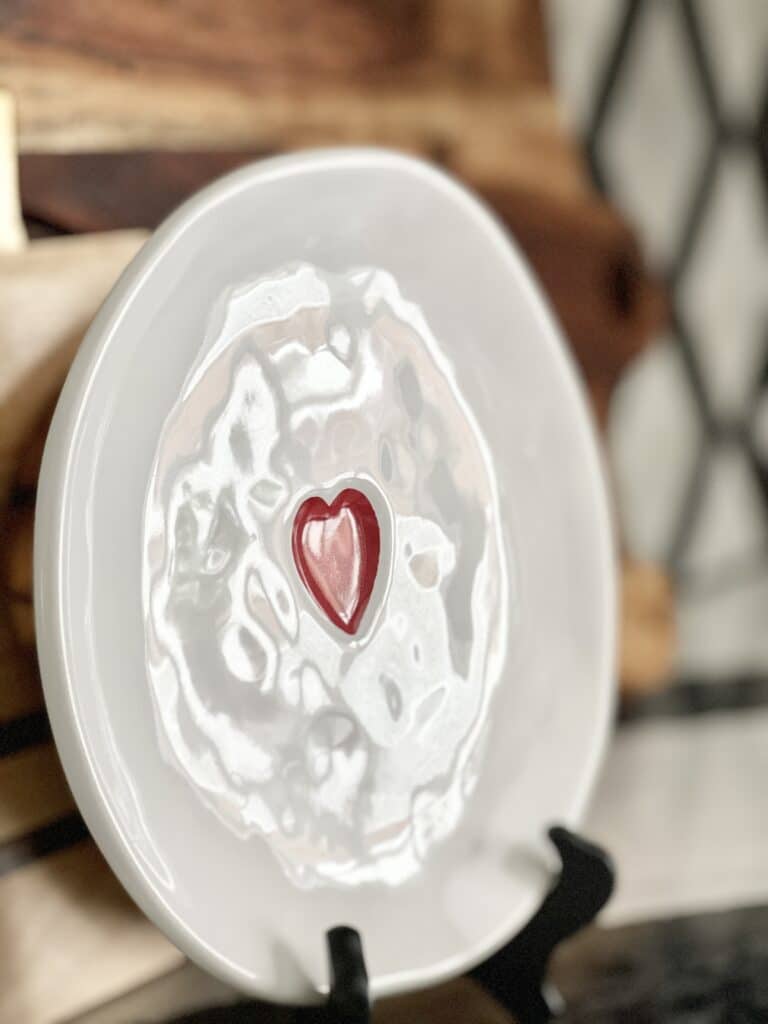 January is in the back window and February is here in all of its Valentine glory!
Truth be told…February has never been my favorite month. Cold temps, lots of wind, and no hint of spring yet.
However, Valentine's Day is a bright spot in the month full of color, love, and chocolate!
Decorating for Feb 14th should be fun and it should be easy! The ideas I am sharing are super simple to put together and some don't require you to do anything at all!
Valentine's Day Home Decor
When you are busy packing away all the red and green from December, keep in mind that the color red is a fantastic color for many holidays throughout the year.
And, Valentine's Day is probably the biggest one!
Sometimes, it is just a matter of integrating a little red or pink into what you already have.
Here are some ideas!
1. Add a Garland
Create a Valentine's garland with red and pink pom-poms (or buy from a dollar store) and intertwine it with an existing bead garland.
Swirl and swag around books, art objects, and trays for "heartfelt" color and texture!
You can make this garland yourself! See it HERE.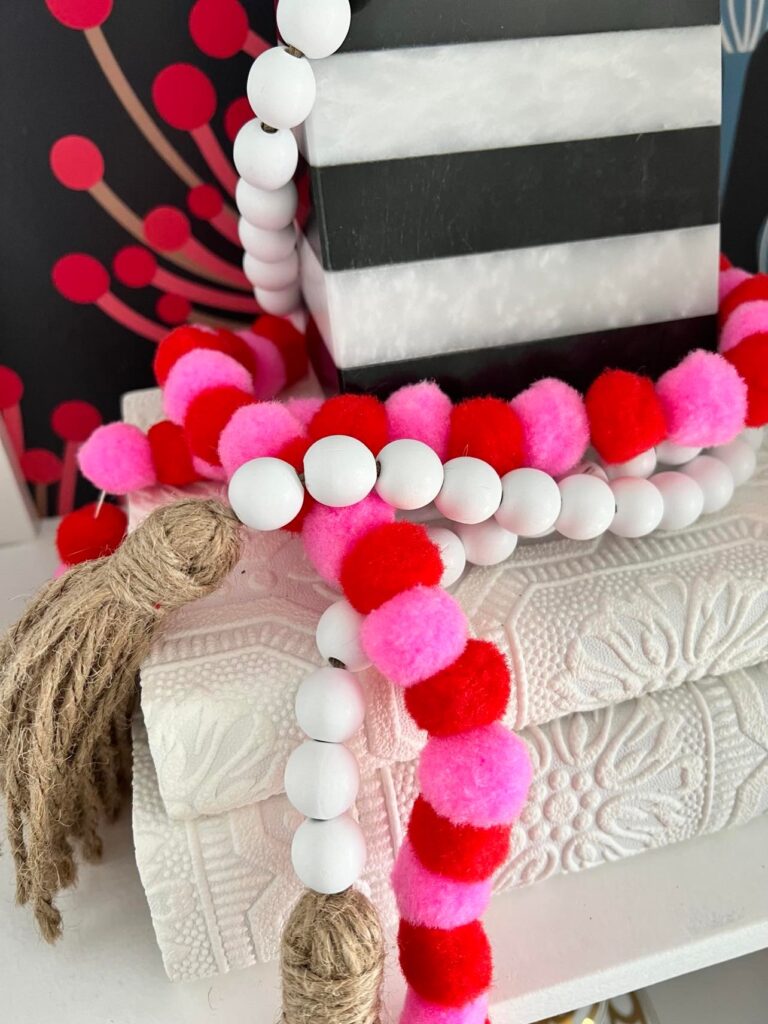 2. Decorate for Valentine's Day with a Heart Bouquet
You can find styrofoam hearts on sticks at any dollar store or craft store. Slide the sticks into red and white striped straws for an instant heart bouquet.
Fill a small vase with a layer of sugar and arrange your "flowers!"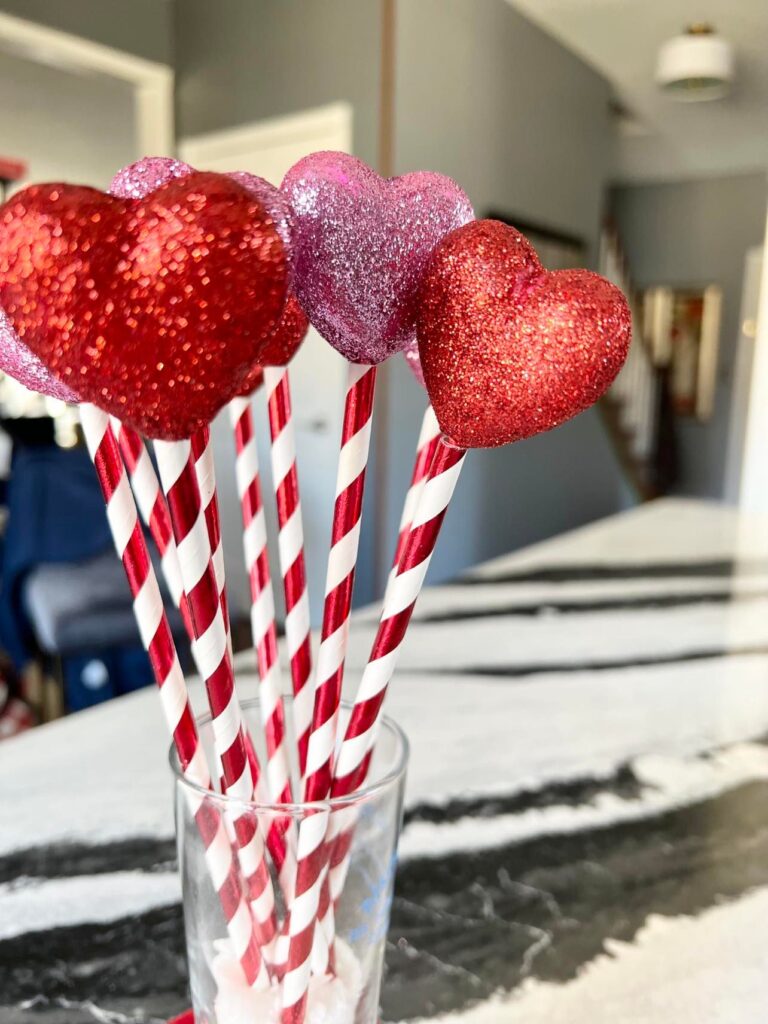 3. A Front Door Valentine Mail Pouch
Remember the pom-pom garland from earlier? Take that same garland and loop it around the front flap of a purse clutch.
Twist at the top and hang on your front door or from a door knob inside. You can exchange valentine notes with your sweethearts every day!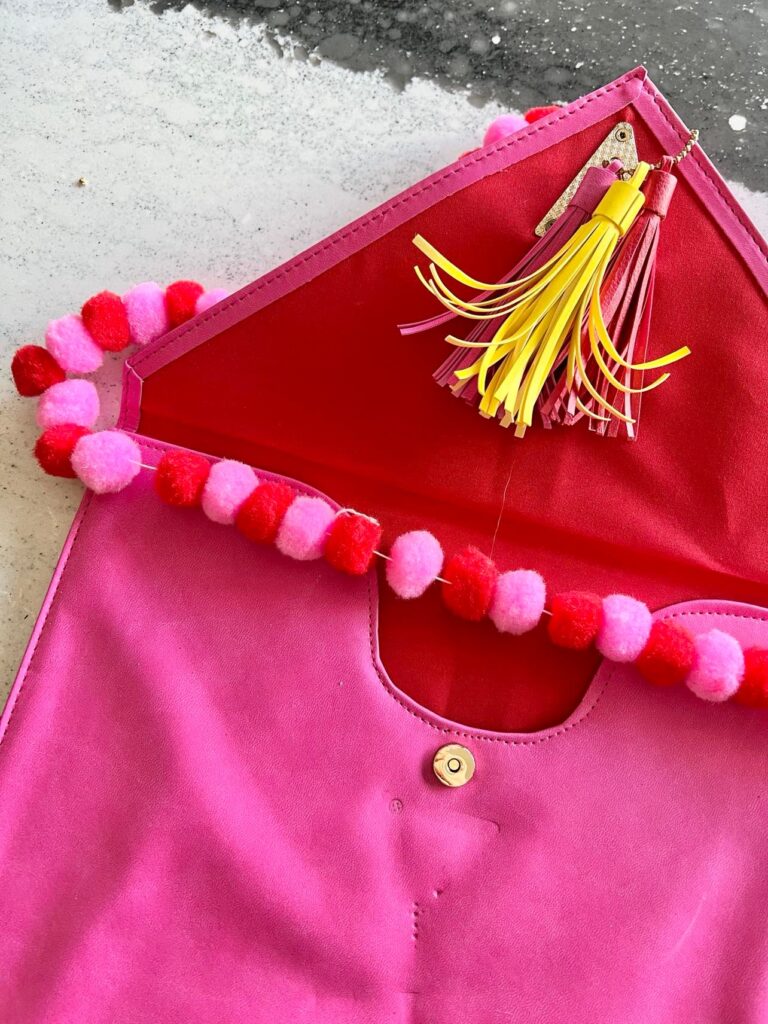 You can see a similar pouch purse HERE.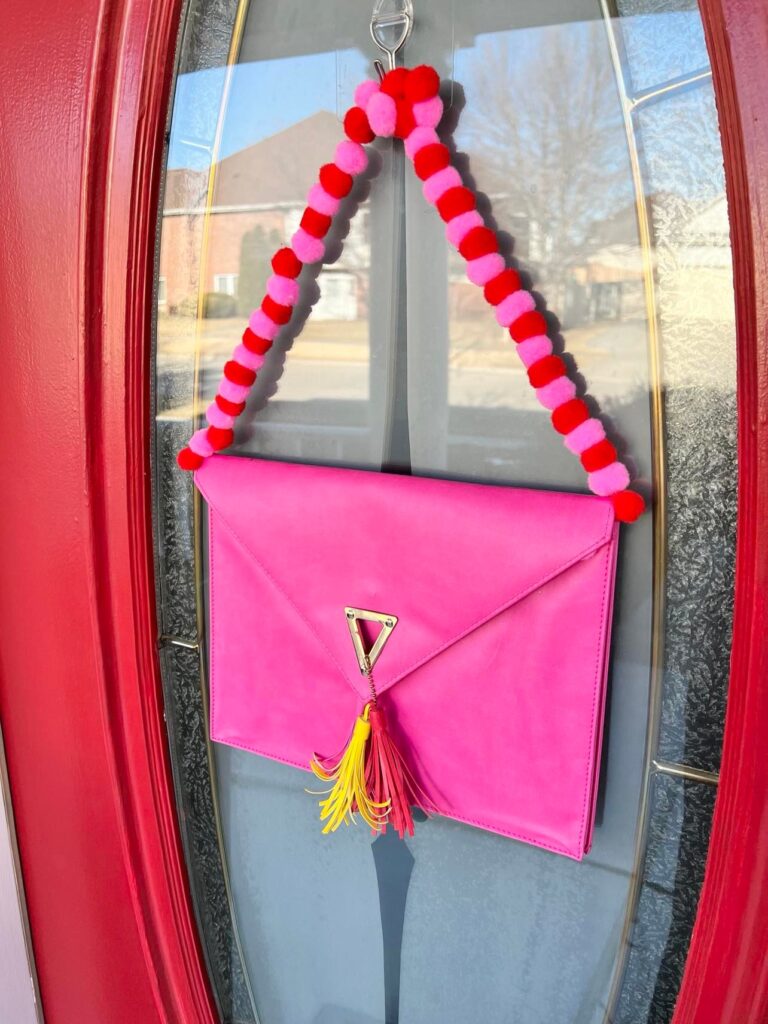 4. Love Your Fireplace Mantel
Whatever obvious Valentine's decor you may have, prop it up on your fireplace mantel.
These "X" and "O" wooden tags were another great find at a dollar store. Adorable on their own but, when I add a mini photo of my mother as a child, the display becomes even more special!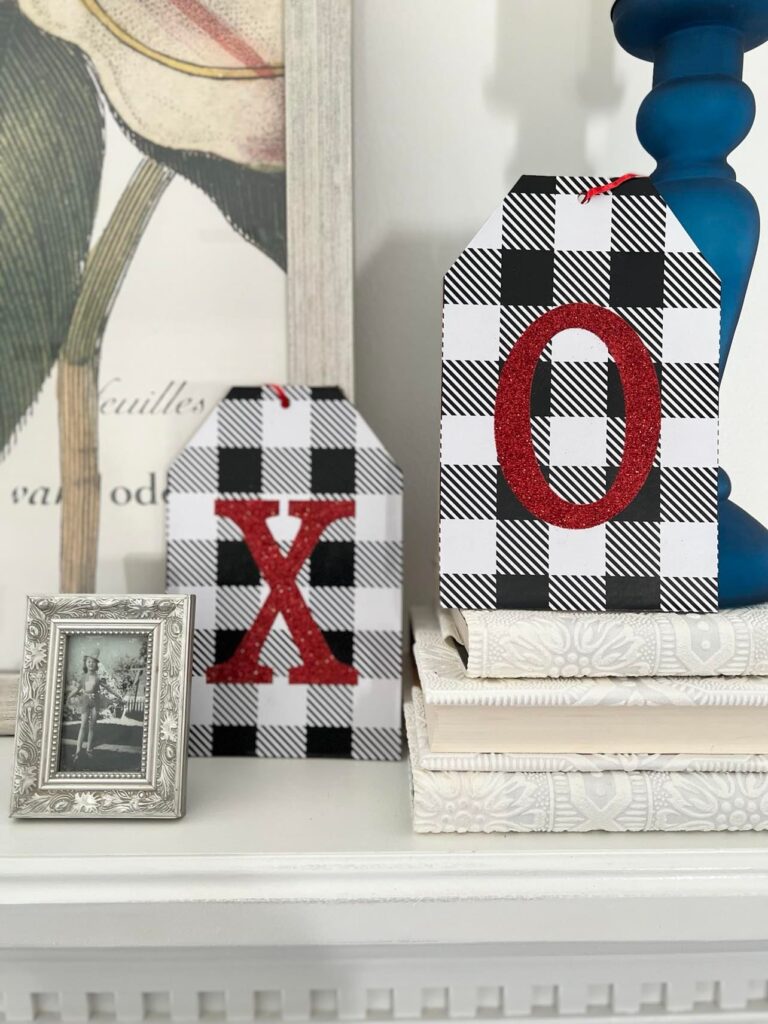 5. Framed Hearts
This could not be easier! All you need is a photo frame (no glass needed), some fabric with hearts, and some batting.
Cut the fabric and batting slightly larger than the frame opening. Wrap the fabric around the batting and press into the frame like you would any photo.
The batting gives the fabric some soft dimension and you have instant framed artwork!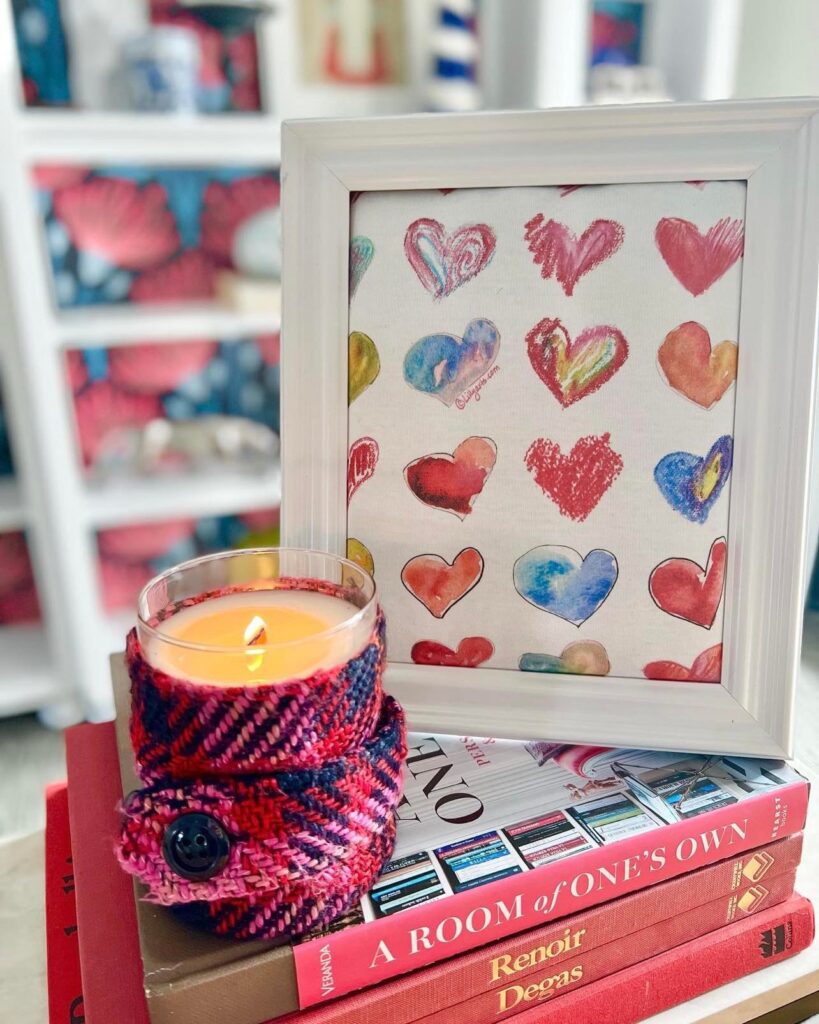 6. Captain Obvious: "Candy Is The Easiest Valentine's Day Home Decor!"
Indulge yourself in the "impulse" aisle at the grocery store.
(You know…the aisle you stare at while waiting to check out!)
Foil-wrapped chocolates are so pretty and perfect as Valentine's Day home decor. Display it in a bowl, on a plate or tray, or even leave one on the pillow of that special someone!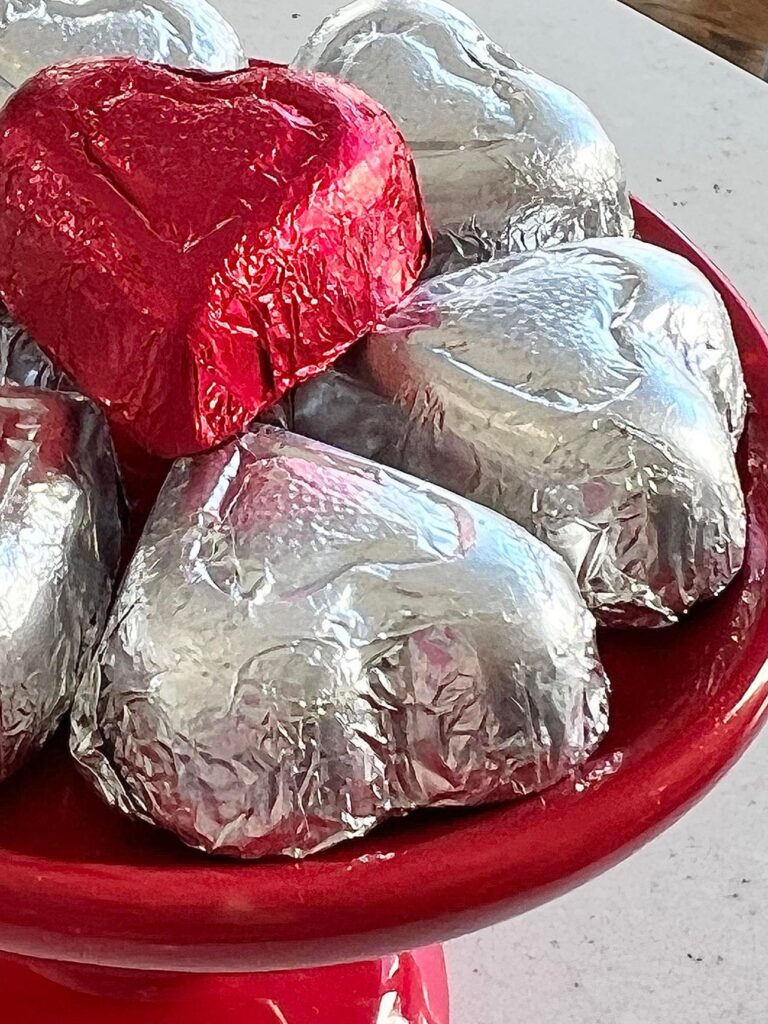 7. Wrapped Around My Heart
Trace and cut out a heart shape from cardboard, wrap it with red yarn (or any color you like), and tuck it into any spot in the house.
Display a few for dramatic impact or make a LOT to sprinkle everywhere in the house!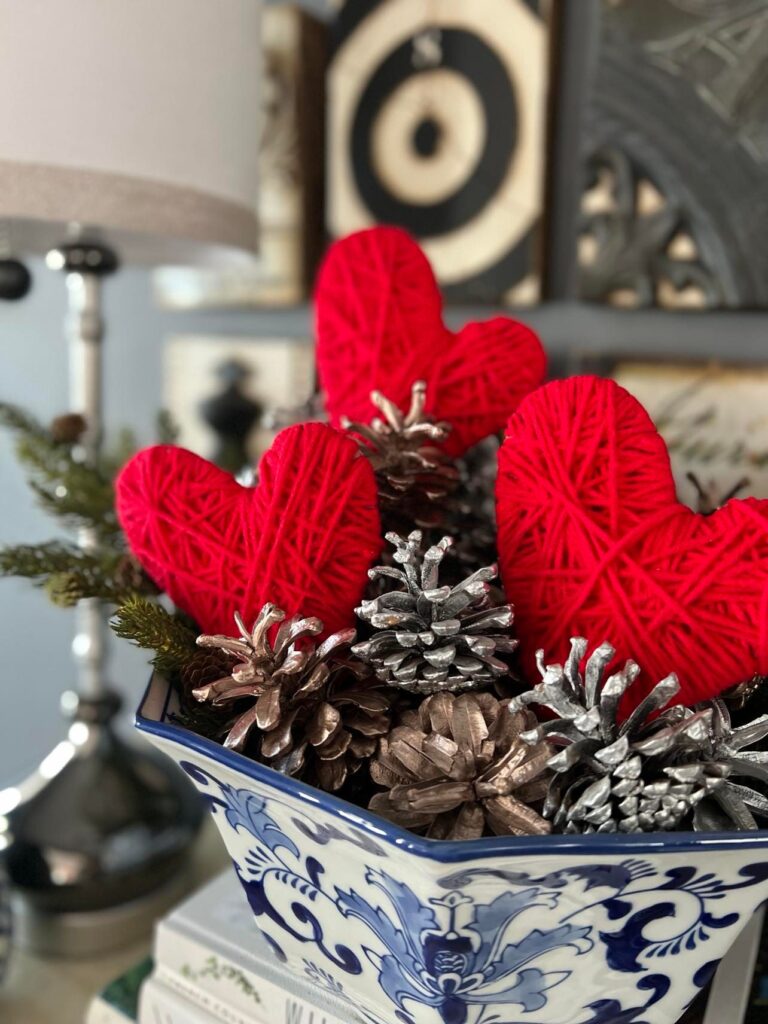 Want to see how? Here is a video showing how I make these easy Wrapped Valentine's Hearts!
8. The Easiest Valentine Pillow Hack EVER!
Can I let you in on a secret?
I bought a felt valentine's heart at the dollar store.
That's NOT the secret.
This is the secret…
I laid it on this white textured pillow and…
Did NOTHING more!
And it didn't move!
No sewing, no tacking, no adhesive, no attachment of any kind. It just stays there! Even when I move the pillow!
Granted, this pillow is placed in a chair that we don't often sit in. (No one is the wiser!)
You can, of course, attach if you wish!
But, if you can find the magic, slightly furry, pillow finish that will hold onto the felt, you are set!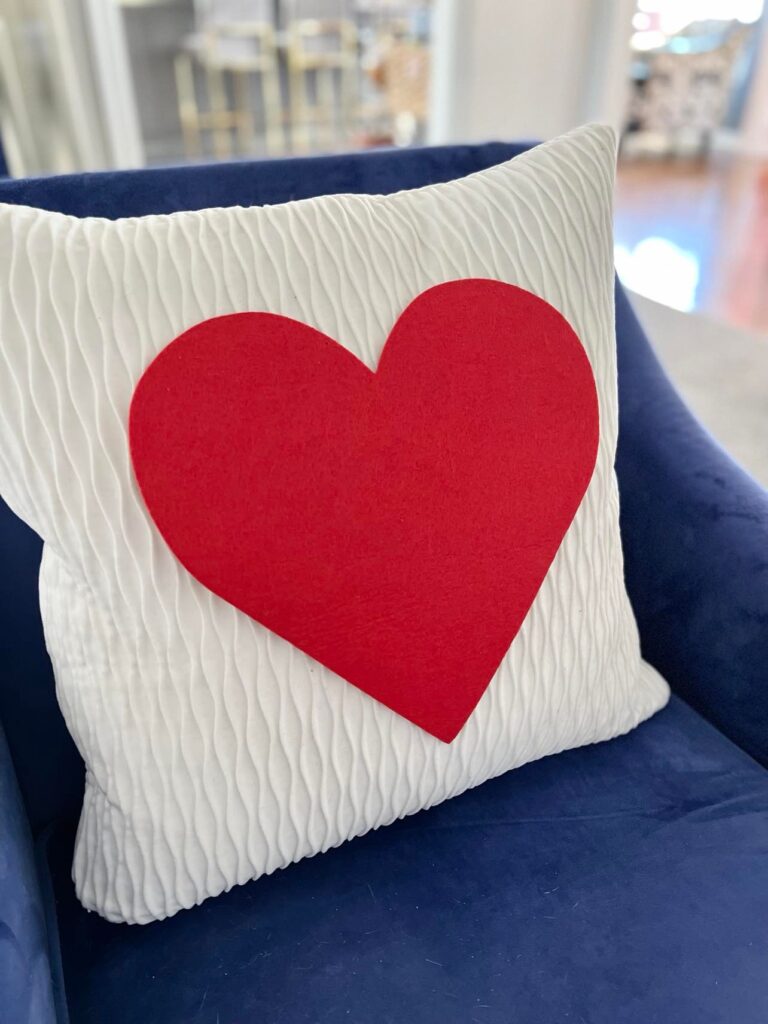 9. Valentine's Day Home Decor that You Can Cuddle Up In!
A Valentine-colored throw is such a cozy way to celebrate love's holiday.
Make sure it is soft, full of texture, cuddly, and big enough for two people!

10. You Have to Have Valentine's Day Flowers!
Whether a gift from someone or a gift to yourself, buy some fresh flowers at your local grocery store.
Display where you will see them and enjoy them. The kitchen table, your bedroom nightstand, or right beside the bathtub!
Looking for another way to display flowers? Take a look at THIS!
11. Layers of Love
Valentine-themed tea towels are a quick decor purchase that can really pack a punch.
Go for something with actual hearts or choose something in valentine red or pink.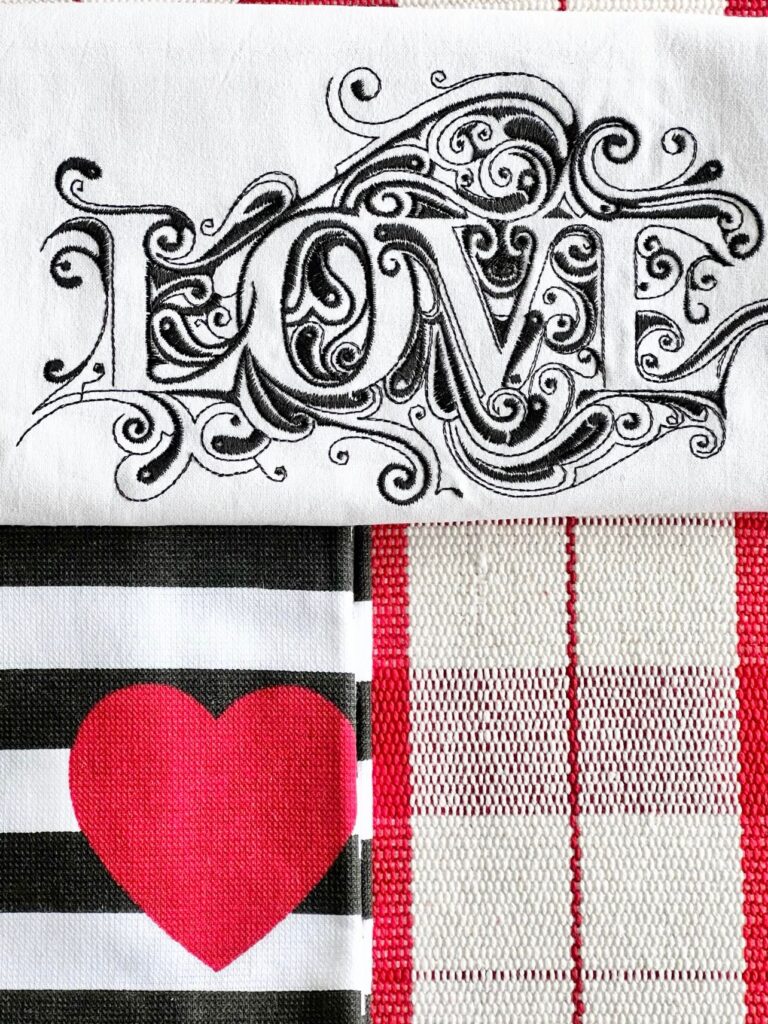 12. Cozy Up Your Candles
Candles give us natural warmth and ambiance. Add a brightly colored "sleeve" to your jar candle for double the cozy!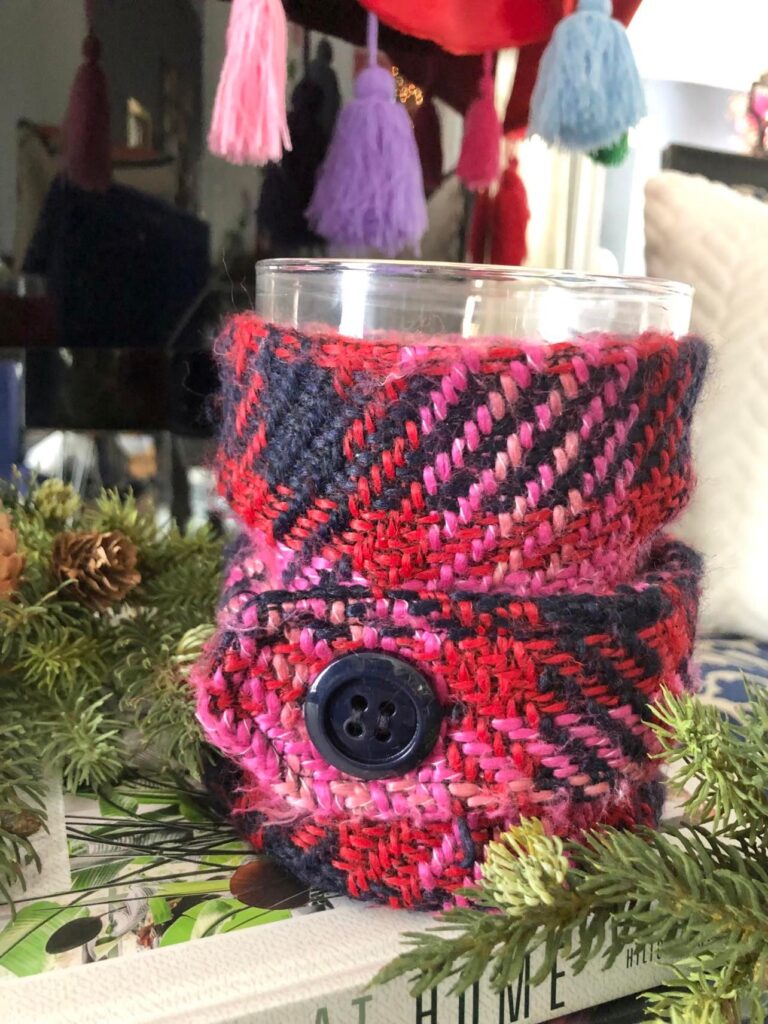 This jar candle sleeve was made from the sleeve of an old coat! You can see how to create your own candle sleeve here.

13. Decorate for Valentine's Day by Setting up a Love-ly Table
Whether or not you use valentine's decor for your table setting, at least go to the effort of actually setting the table!
Too often, we find ourselves eating in front of the television with our food in our lap!
Pull out a table runner, some charger plates, and special linens for a table that says you really care!
You can see the details of this Valentine's Table HERE.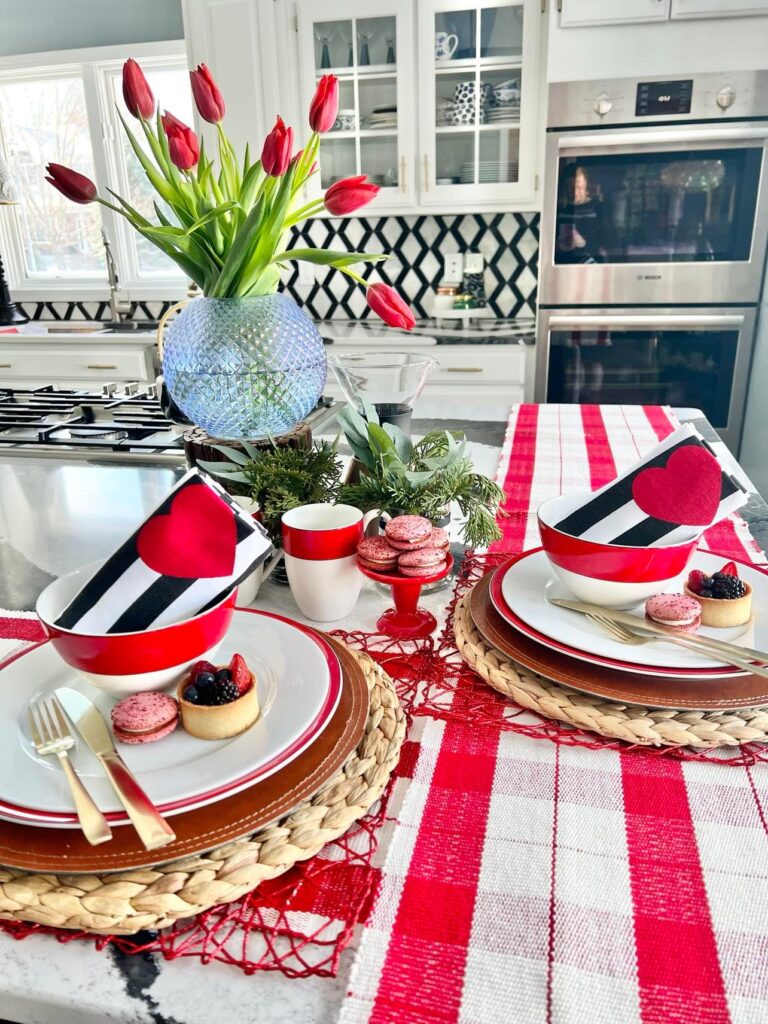 If looking for one more way to decorate your world for Valentine's Day…
14. Wear RED!
Pull out a pair of red earrings…or a red scarf…or a red handbag…
…Or, go simple and classic with a bold red sweater!
After all, YOU are the best Valentine of all!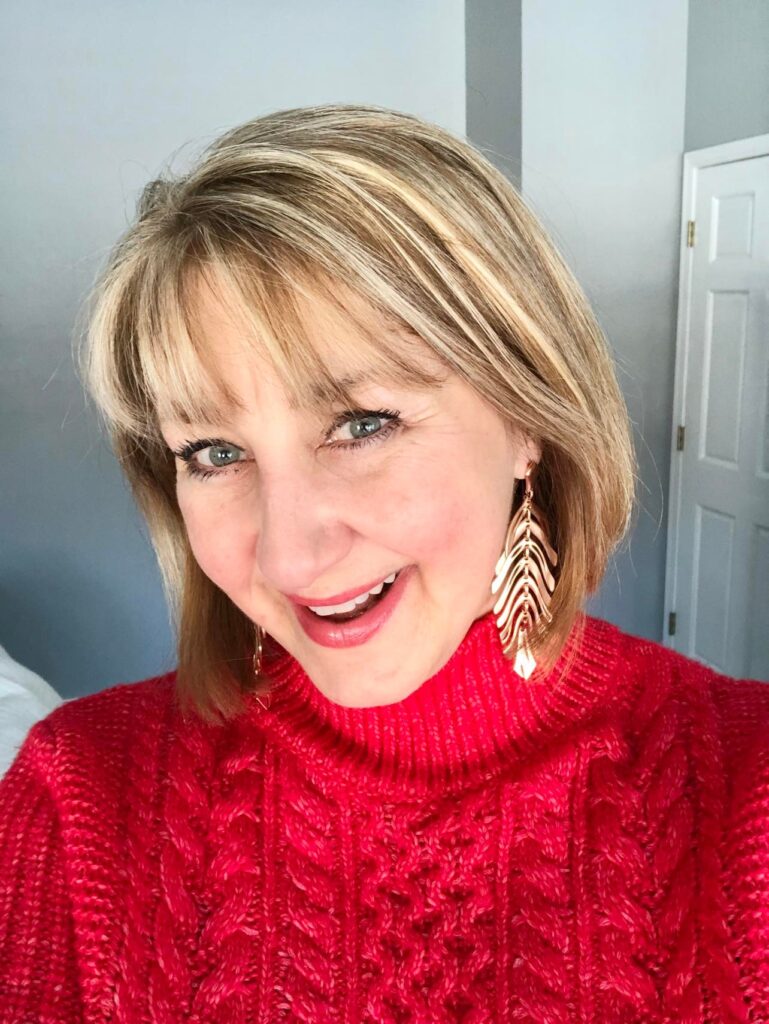 Happy Valentine's Day, my friend!
Cheers!

Don't Forget to Pin It!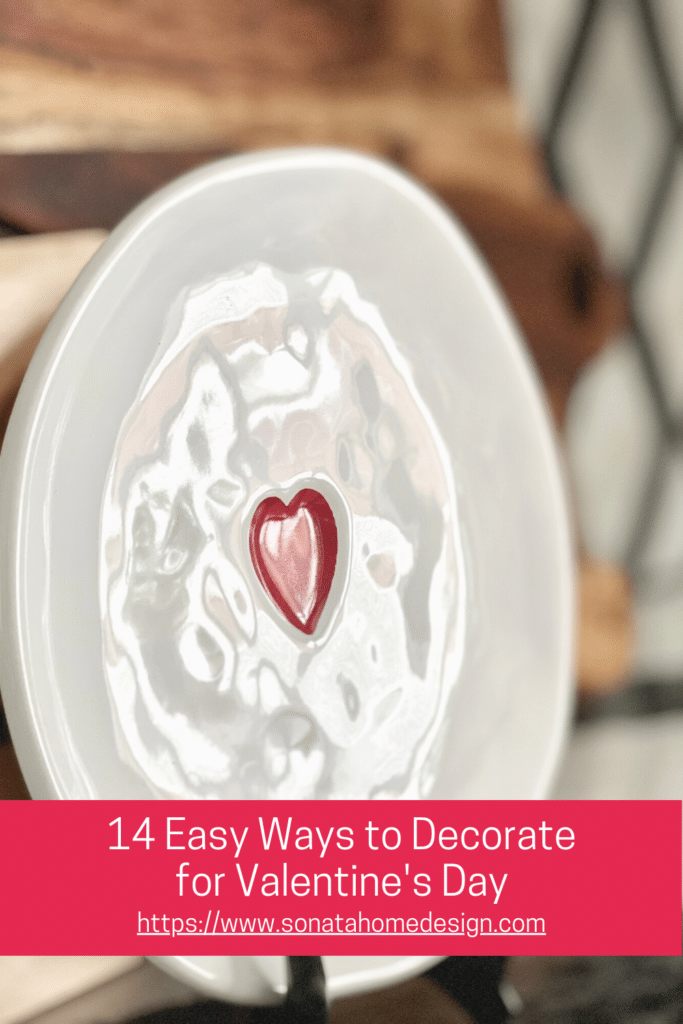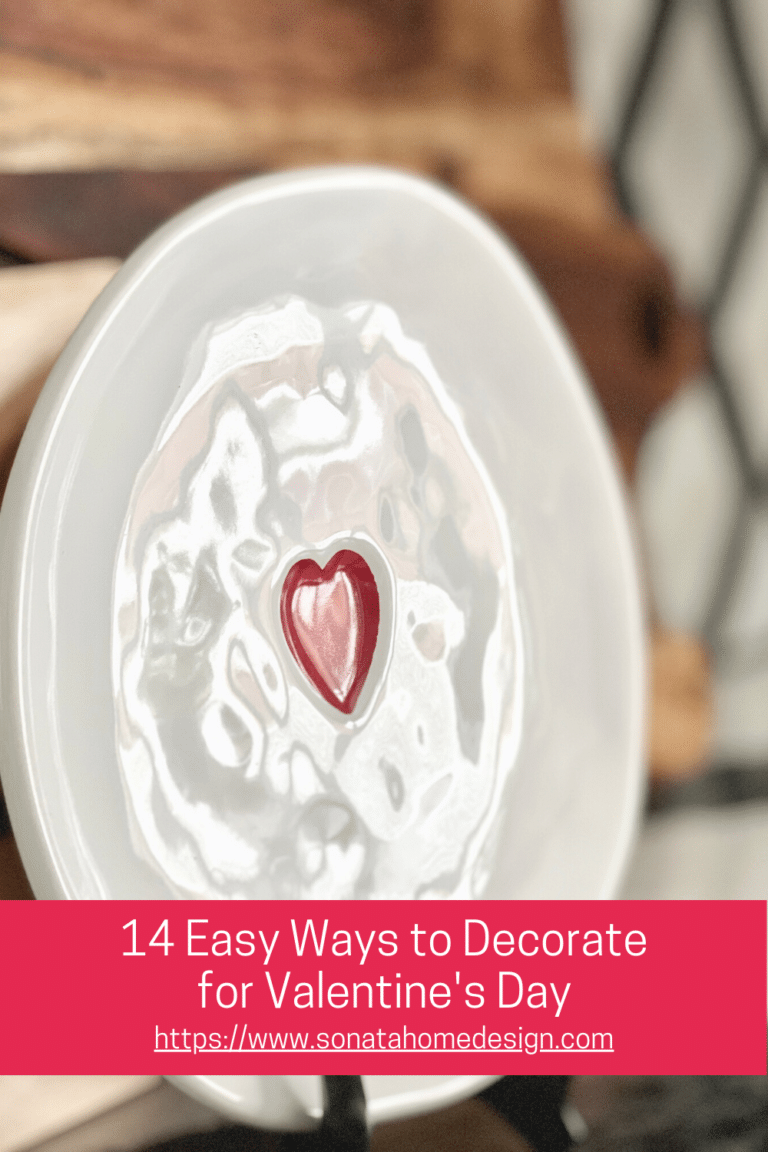 Sonata Home Design is a participant in the Amazon Services LLC Associates Program, an affiliate advertising program designed to provide a means for us to earn fees by linking to Amazon.com and affiliated sites. Additional affiliate links are also included for your convenience.
Check out this fun DIY Valentine's or anniversary gift project!