Love Story on a Wallpaper Tray
How about a home accessory project and a story rolled into one? Join me as I share a love story on a wallpaper tray.
32 years ago, a young Missy was appalled when her then young boyfriend, Brian, told her that he thought Valentine's Day was a commercial rip-off designed to give the economy a post-holiday boost.
How romantic! (sarcasm noted)
She married him anyway! And, despite some interesting early Valentine's Days, and with lots of love and laughter, they lived happily ever after!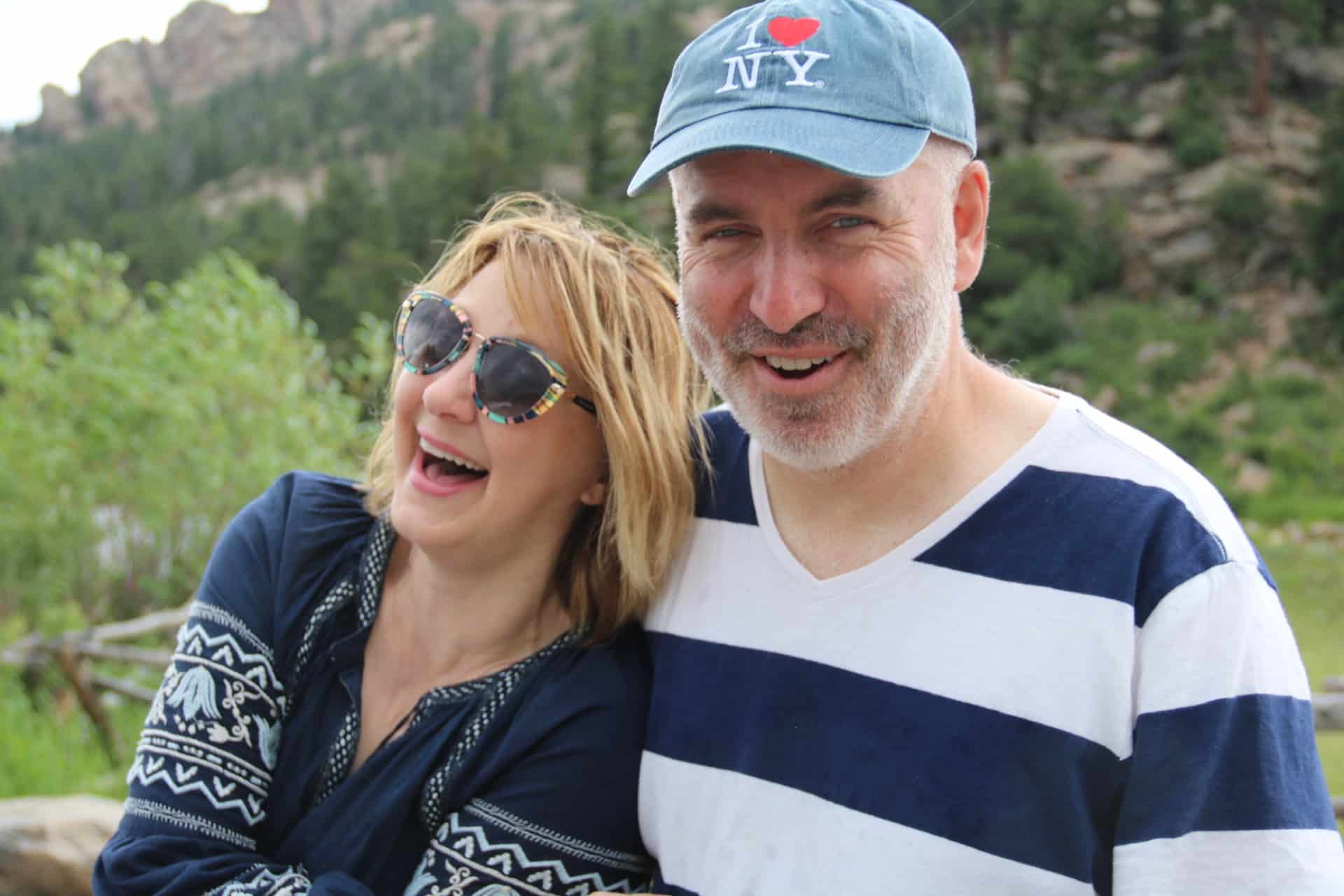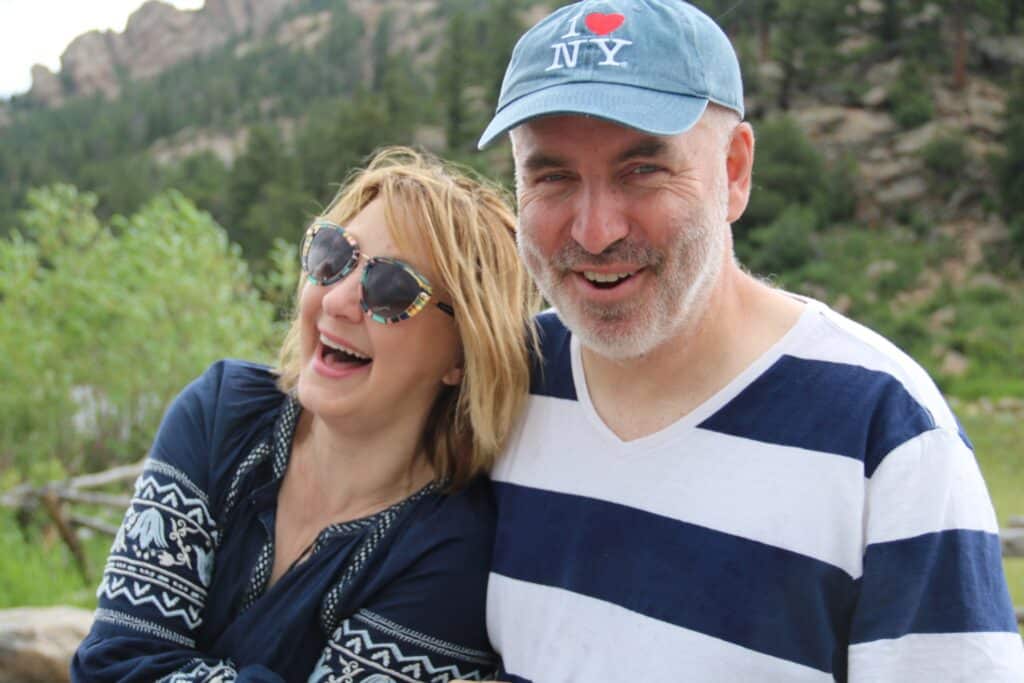 Fast forward to 2022…
Now, spending 32 years with Missy and experiencing some lovely Valentine's Days over the years, middle-aged Brian has joined middle-aged Missy in the agreement that Valentine's Day is important to celebrate. (Wink!)
We celebrate every year with a nice dinner, flowers, candy, …the whole bit!
In addition…
Flowers can and are given and received by both of us throughout the year on random days.
Chocolates sometimes appear out of nowhere.
And the caregiver's "love language" is felt every single day!
Together, we have learned that Valentine's Day should be celebrated on Feb. 14 and any ole' day of the year!
A Hidden Valentine
I do like to have a little decorating fun with the holiday of love, whether in loud or quiet ways.
Recently, I created what might be my favorite Valentine home decor item ever.
It is not red and does not fit in an envelope. It cost pennies but is worth a million bucks to me!
And, it is one for which you have to search.
It all started with this tray and some wallpaper!
You see, I had this tray from many years ago and it definitely needed a new look.
While the original birds on the tray are nice, they don't quite fit our decor anymore. So, a quick makeover with some birch tree wallpaper and Mod Podge should do the trick!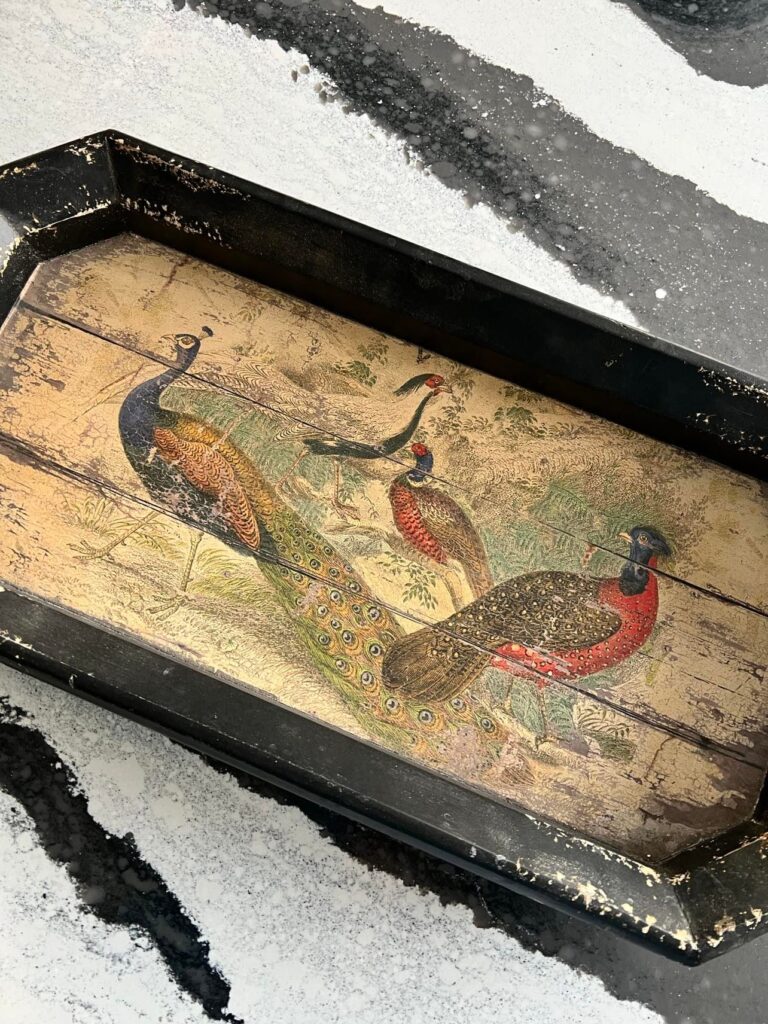 I found this wallpaper that features birch tree trunks. It came with three different background colors. The wallpaper company, Mayflower Wallpaper, gives free complimentary samples so I ordered a sample of each.
So hard to choose! This is amazing wallpaper!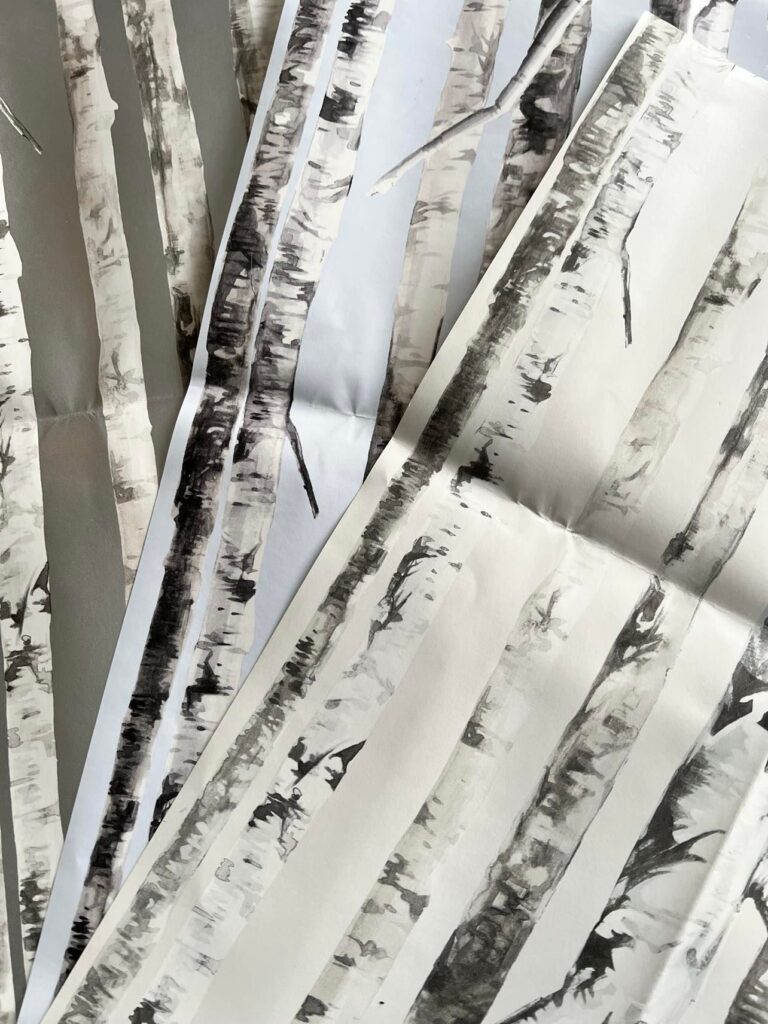 The tree wallpaper is rather special to us because we love birch trees and have enjoyed some of the best moments of our marriage amidst beautiful trees.
We spent many, many summers with our daughters in the mountains. Long walks and amazing talks happened in those tree groves and I will always treasure them. There is not a pine, birch, or aspen tree that we don't love!
For this project, I chose the silver background.
Thank you Mayflower Wallpaper…I may just have a room makeover soon that will need more birch tree wallpaper!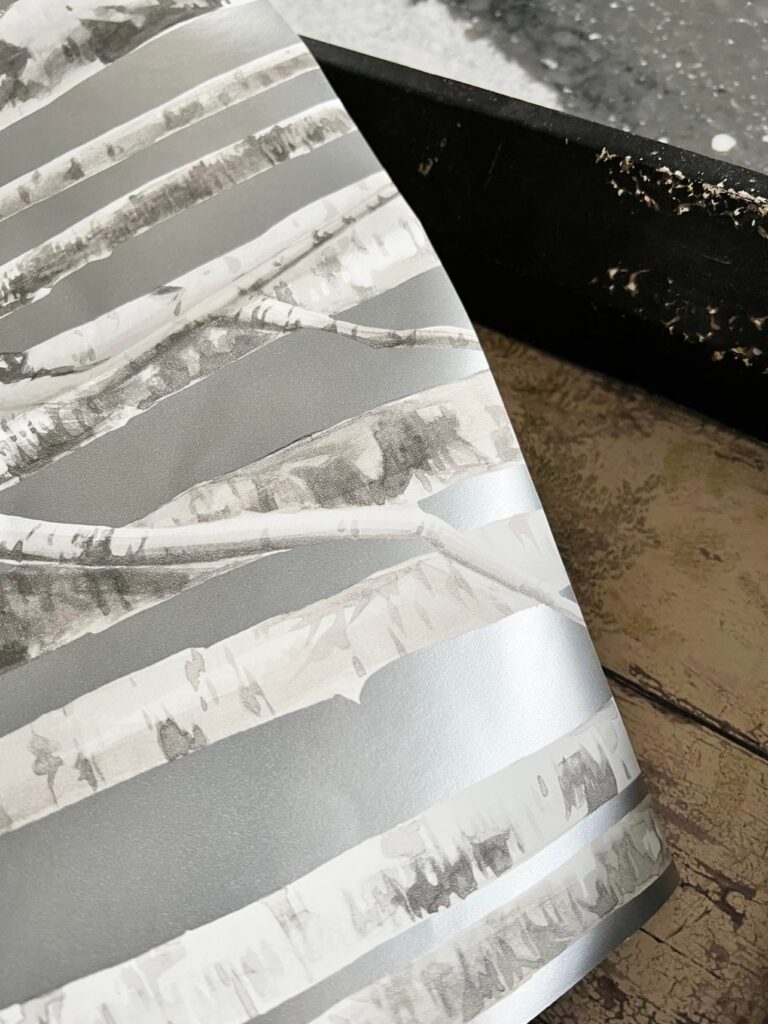 Super Simple Steps to a Wallpaper Tray
You can do this too! Here are the steps.
Evenly brush the Mod Podge on to the tray or surface.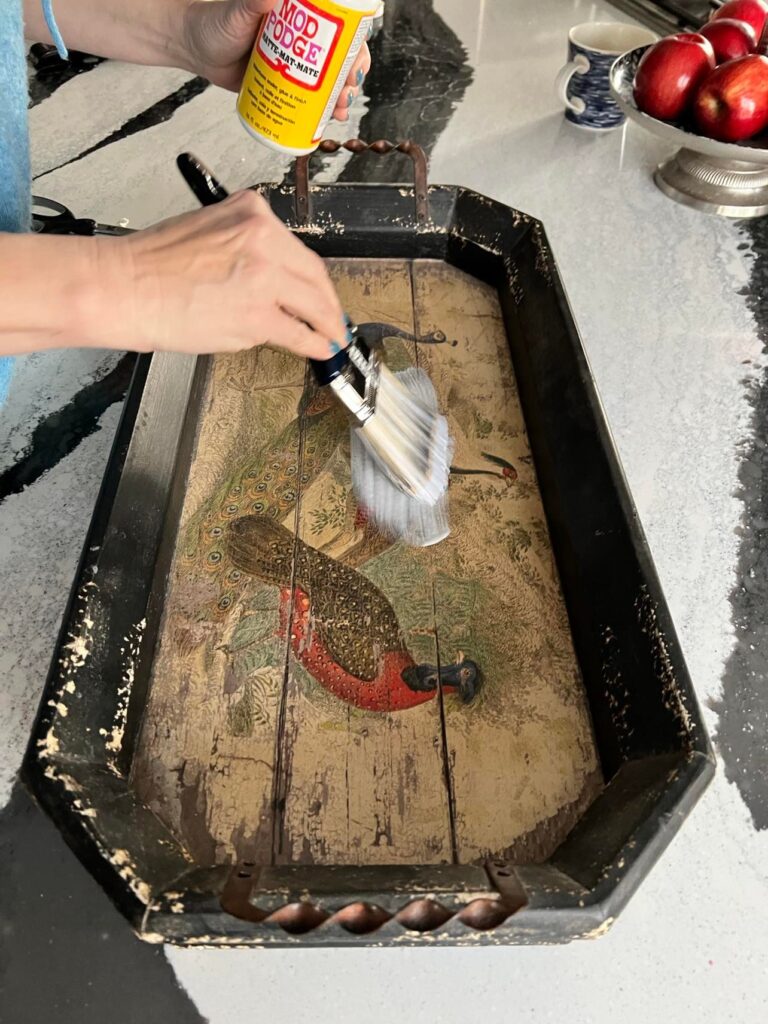 2. Ditto for the back of the wallpaper.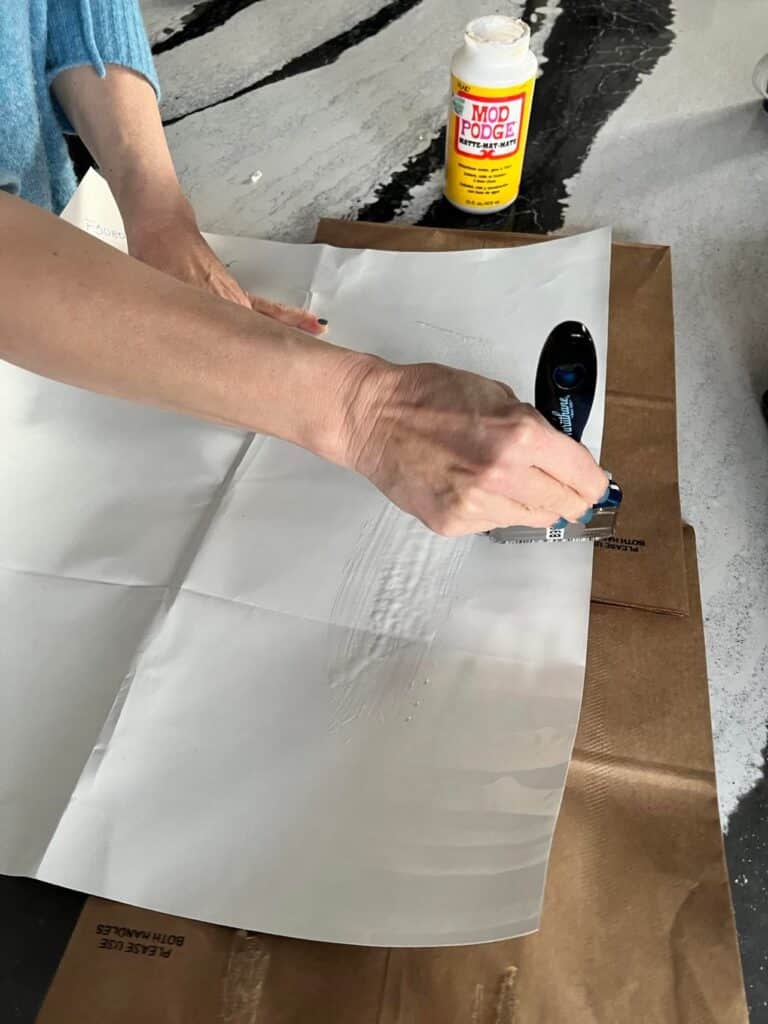 3. Line up the wallpaper to the edge and press down.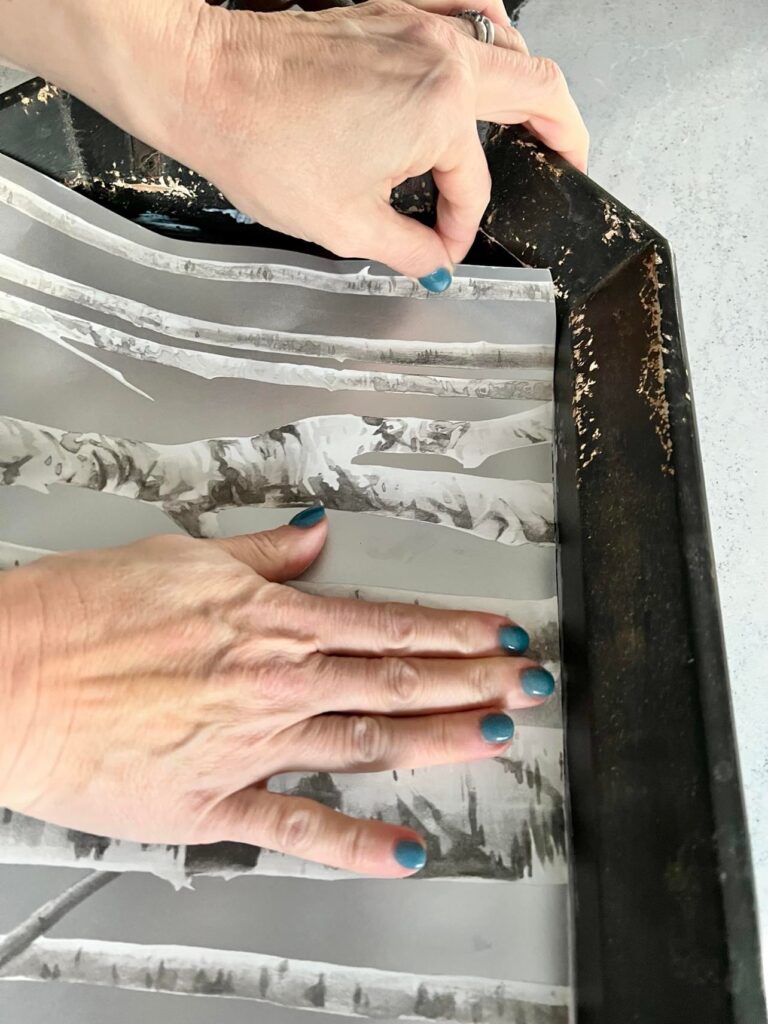 4. You can use a wallpaper squeegee to press out the excess glue but, for such a small surface area, a credit card works just as well!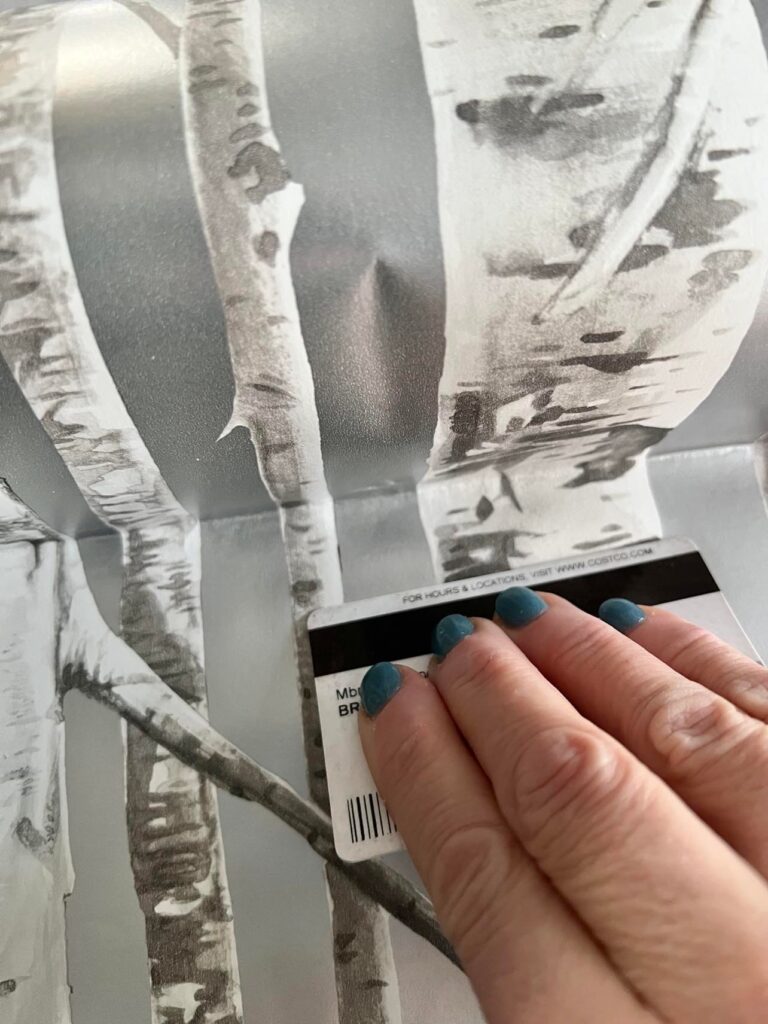 5. Brush a final, thin coat of Mod Podge across the surface and let dry.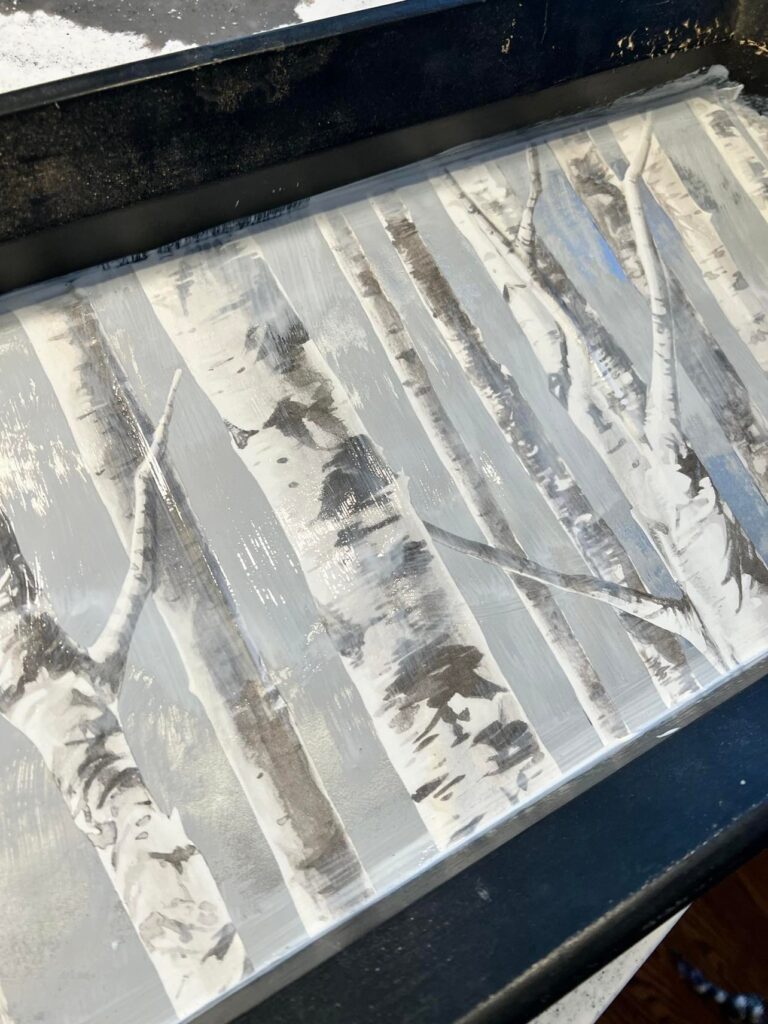 Ooh, la la! This is now a beautiful (and romantic) tray!
Do you like the small flower arrangement? Let's Make a Simple and Small Flower Arrangement!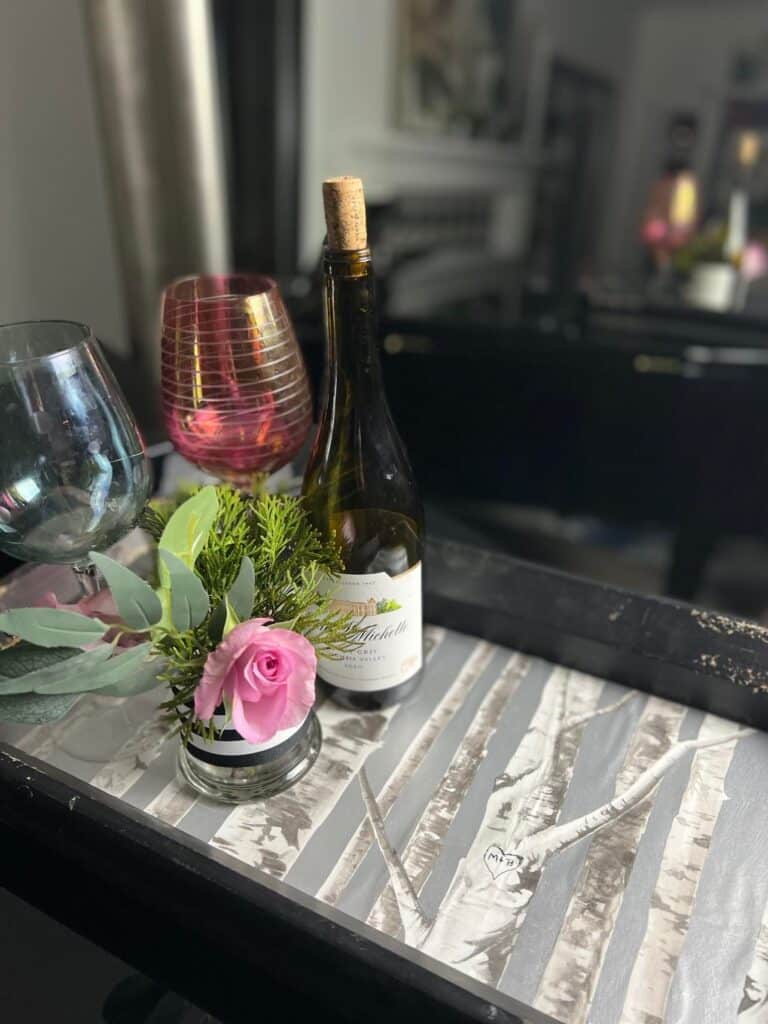 Do you see our romantic secret on the tray?
Hidden (somewhat) on a tree trunk?
Since we never had an actual tree on which to carve our initials, this birch tree wallpaper tray is the next best thing!
Oh, and by the way….the flowers in these photos are from Brian! Such a sweetheart!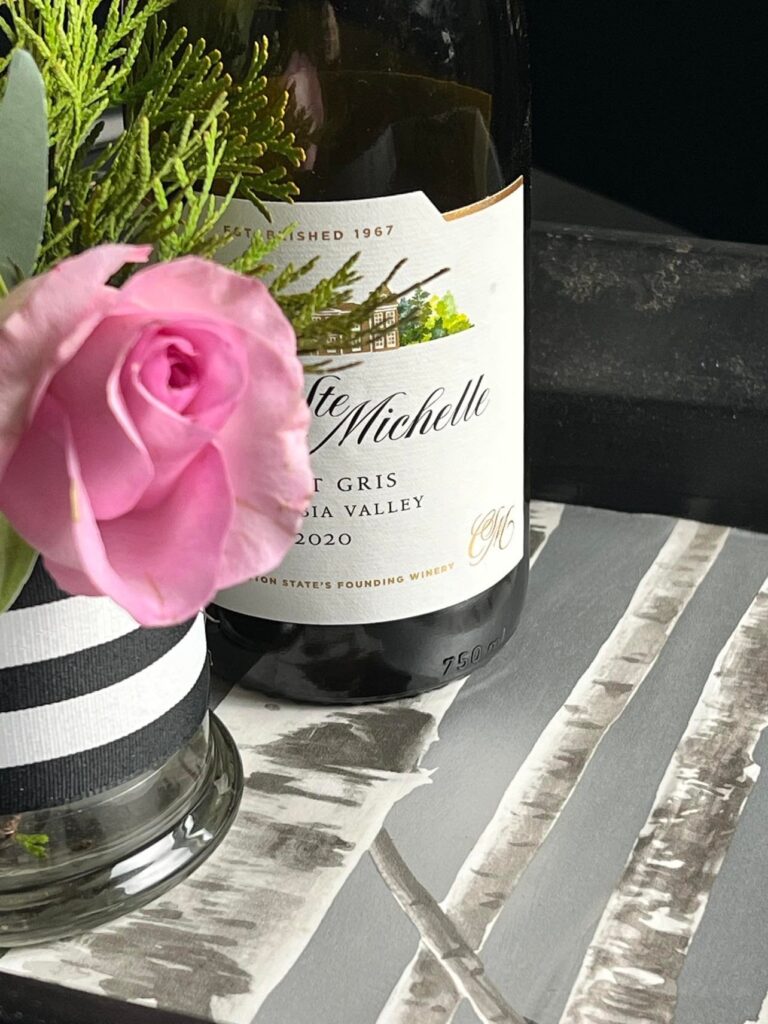 Cheers!

p.s. Here are some other great ideas for January/February decorating. Take a look at Simple Ideas to Transition Your Holiday Decor to Winter Decor