Simple Tips for Styling Bookshelves
Bookshelves can be intimidating.
They are large and in charge. At least they can appear that way.
They seem to be an empty expanse of real estate that challenges its owner to fill it with meaning and artistry.
They really are a fantastic opportunity to express yourself in a creative yet practical way. A 3-D blank canvas, so to speak.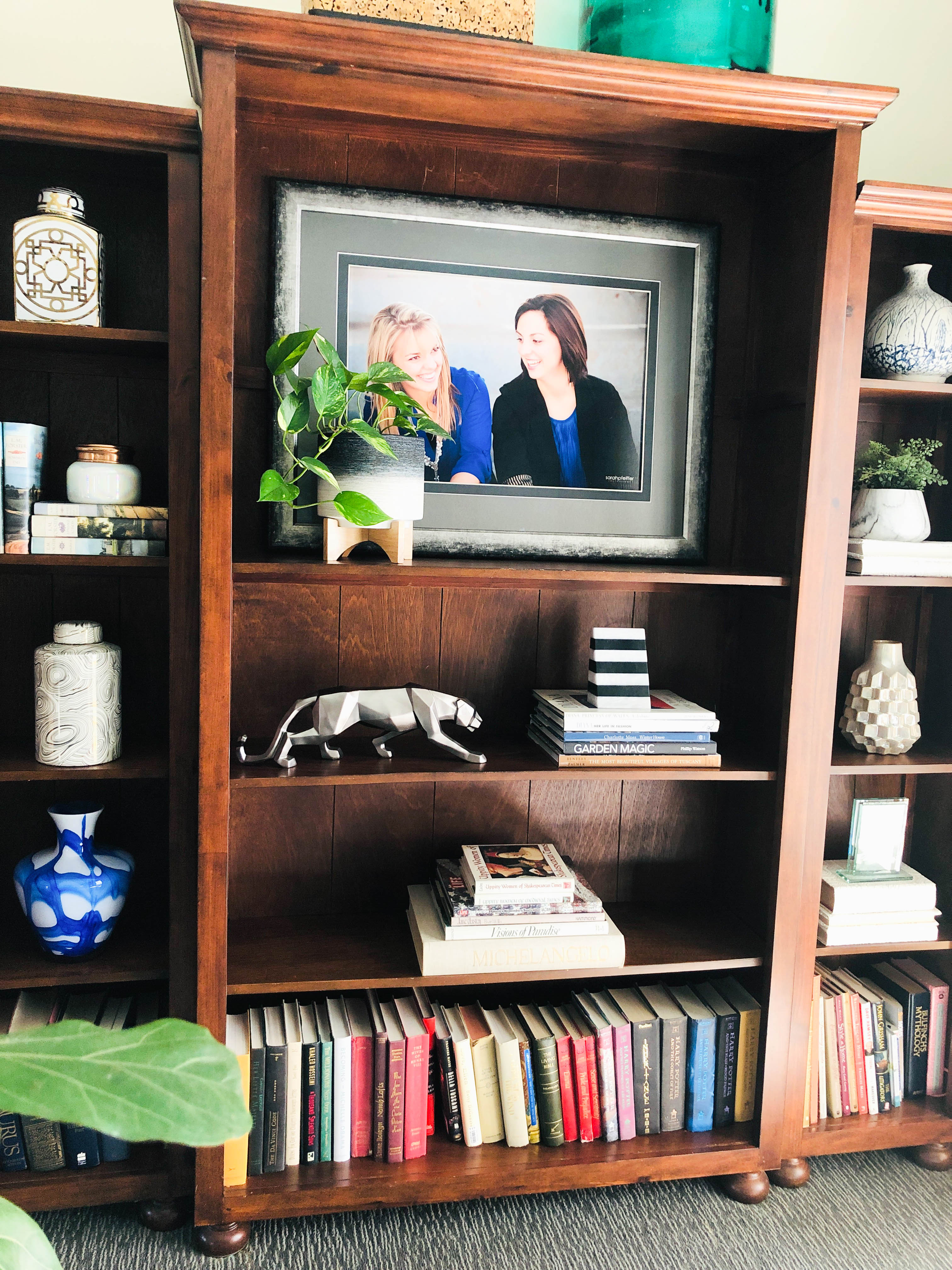 However, I've got you on this! You can do this! And before you know it, you will have created a backdrop for your book club or your own personal book nook!
Start with the Books
Believe it or not, you can really get creative with this!
I sometimes suggest removing the jacket covers. If you are particularly attached to these, tuck them inside the front cover of the book. Or, if the book jackets are particularly beautiful, use the jacket covers as your color scheme jumps off!
Look at the colors of your book spines. Is there a general color scheme? Group like colors together. You may want to go neutral or full-out colorful with "Pops of Red!"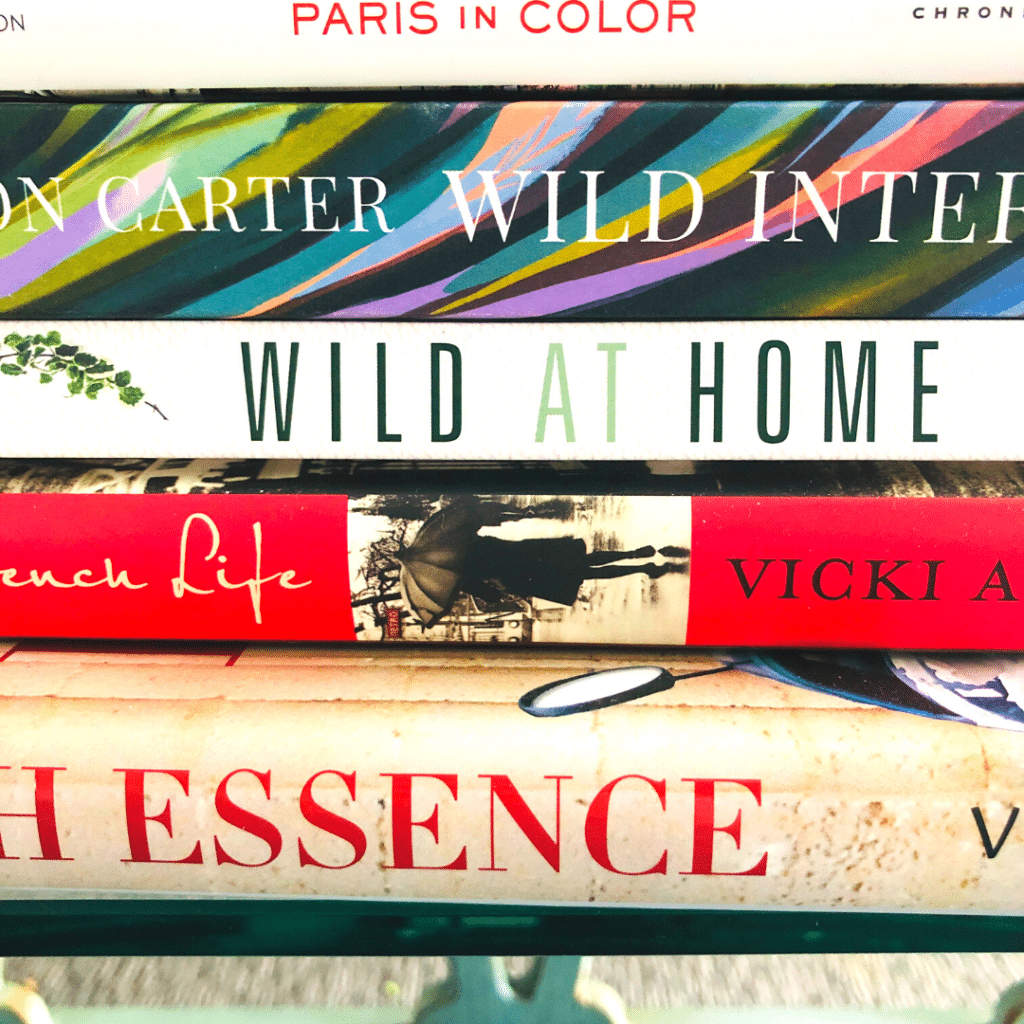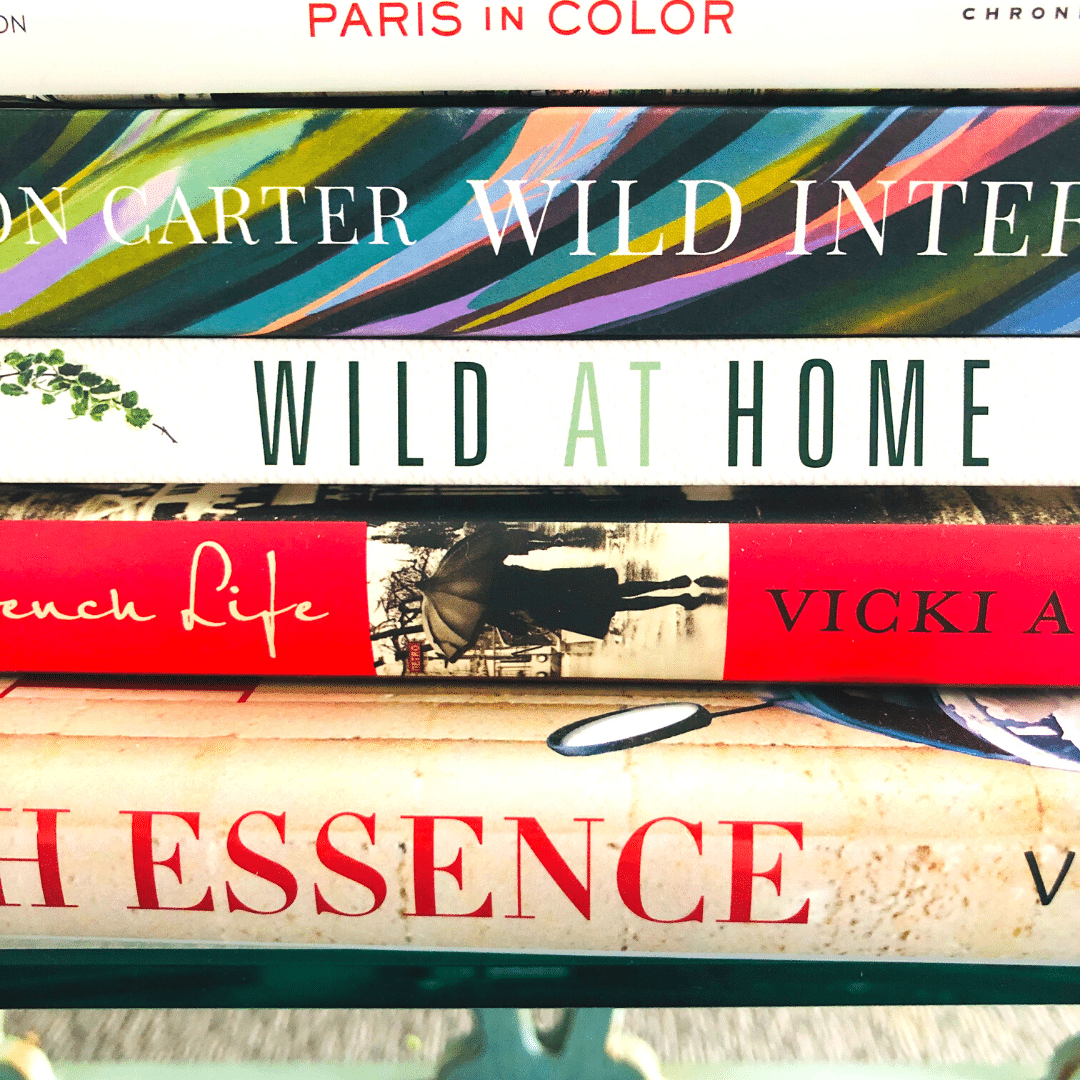 If you are a library purist, you may balk at this and want to group your books by subject. This is, of course, perfectly acceptable! Personally, I like grouping by color and I have never had difficulty finding a specific book.
For a very neutral and cohesive look, cover all of your books in wallpaper! Here's how:
An even simpler way to achieve a neutral look is to turn the books backward so you see the pages and not the spines.
Now, for the actual arranging! Place some books vertically and some horizontally. Or, a combination of the two! Stack them. Lean them. Vary the placement of the books – center, right, and left throughout the shelves.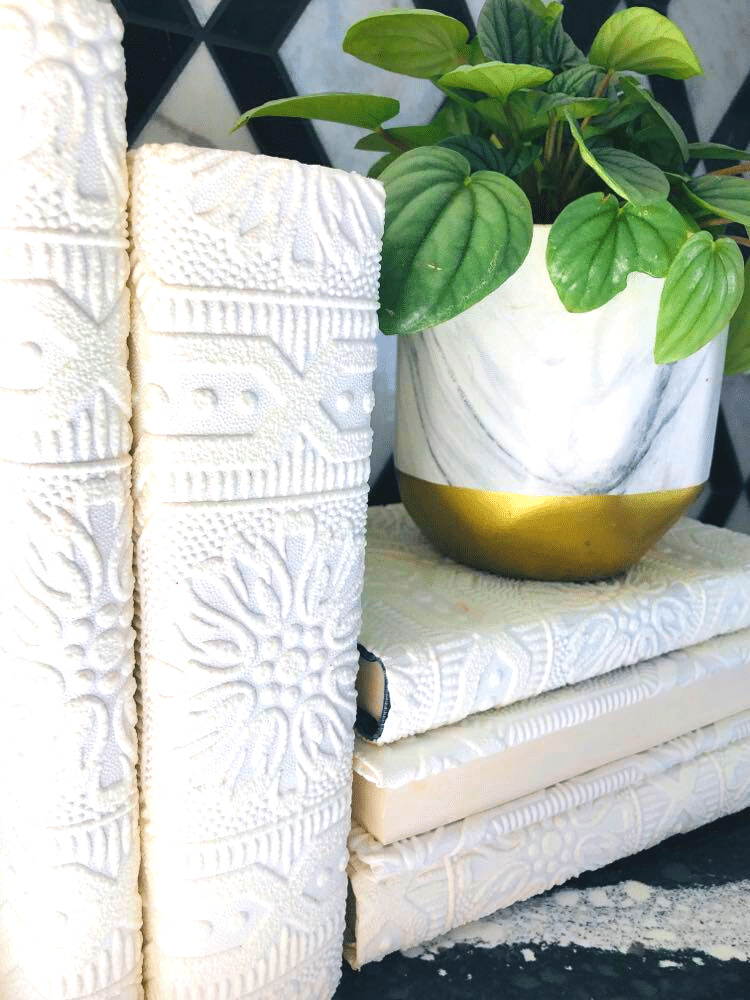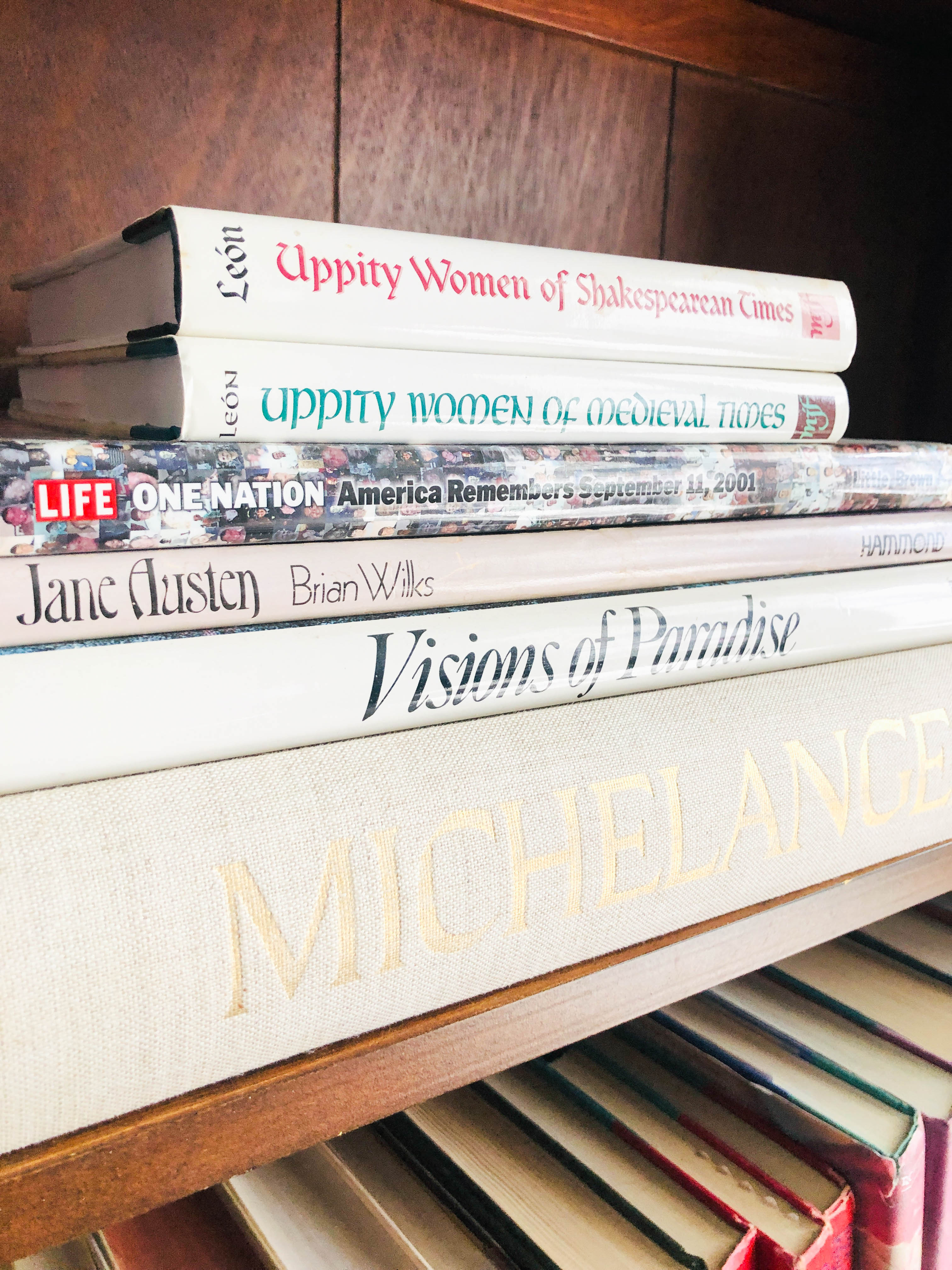 If you have a lot of books to store, place a majority of them together on the lower shelves to allow for creative arranging at eye level.
Next, Accessories
Place interesting objects throughout the shelves. These can stand alone or be integrated in with the books.
You could add something sculptural beside some vertical books to act as a bookend. I do not live in a coastal area but this blue coral sculpture takes me to my favorite vacation spot every time I look at it!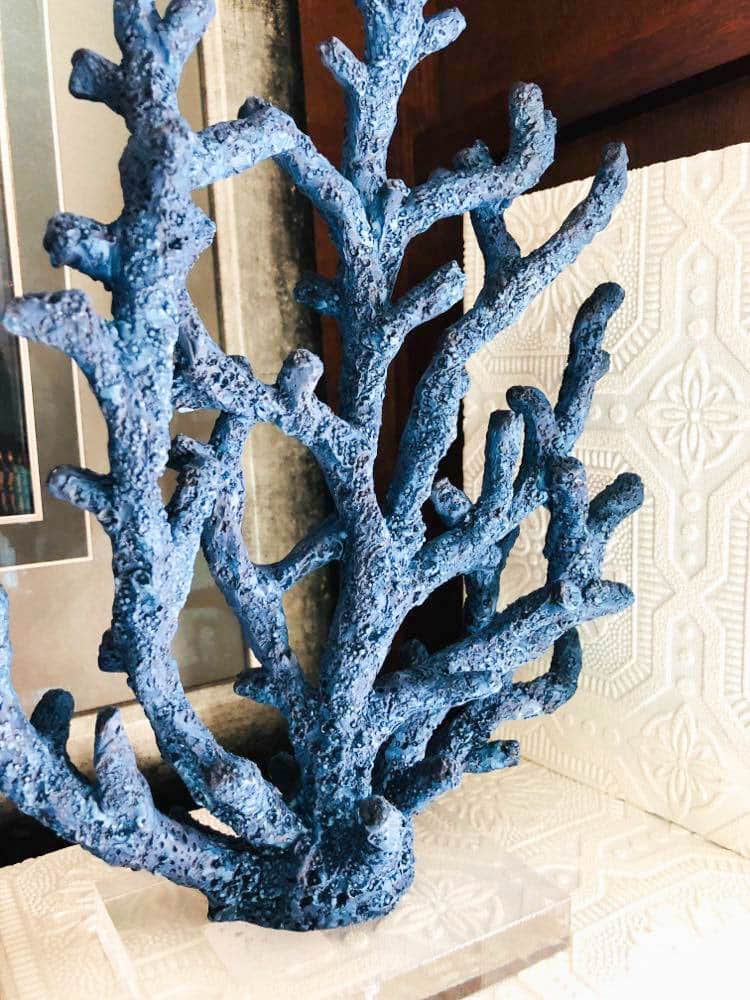 Or, add an accessory element to the top of a stack of books.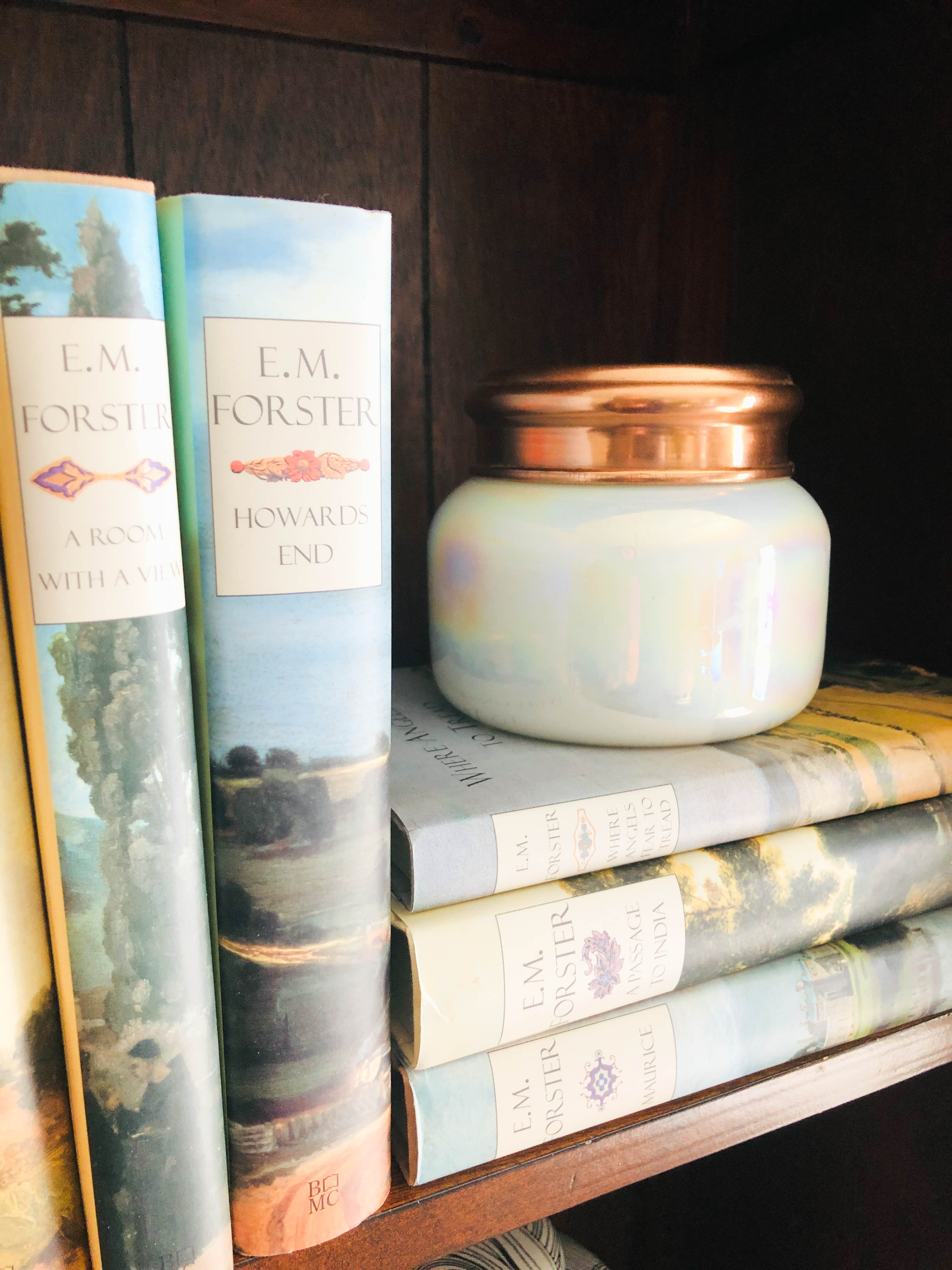 Group three objects together of varying heights. (low, middle, high)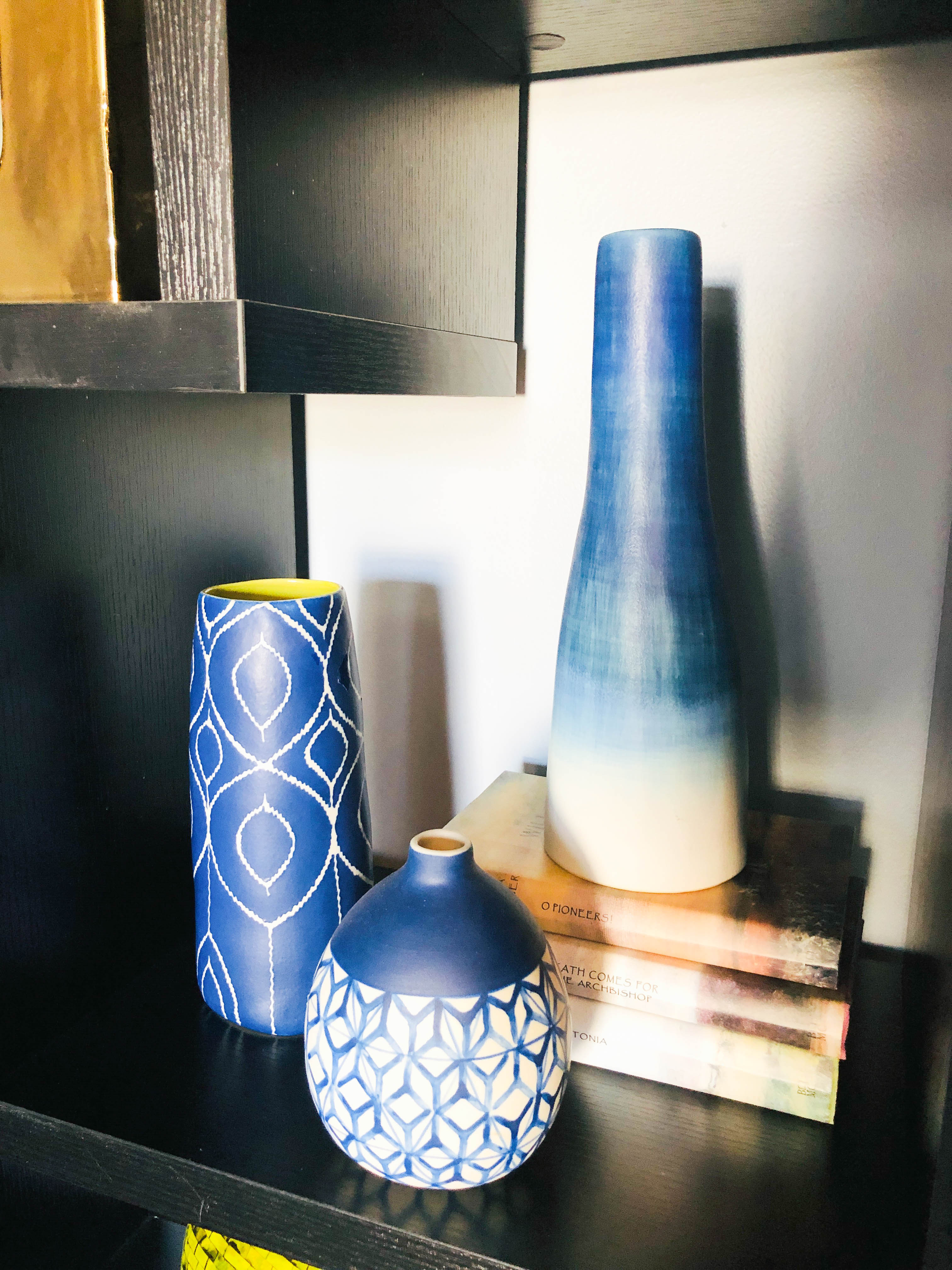 Or, let an object stand on its own.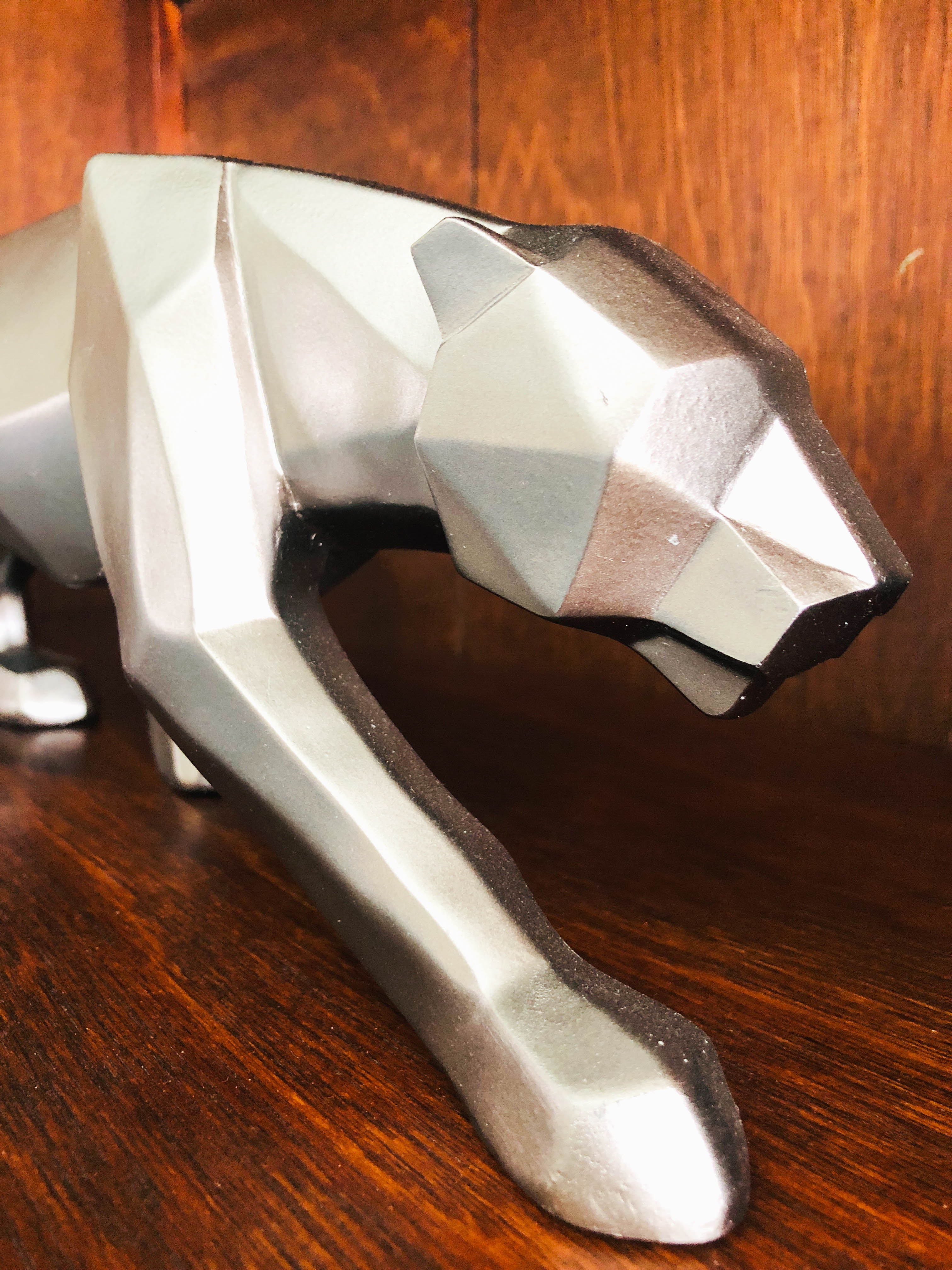 Candlesticks, vases, sculptures, decorative boxes…there are lots of beautiful items that could use a "home" on your shelves. Don't forget favorite photos and unique frames. This is my beautiful mother as a young girl!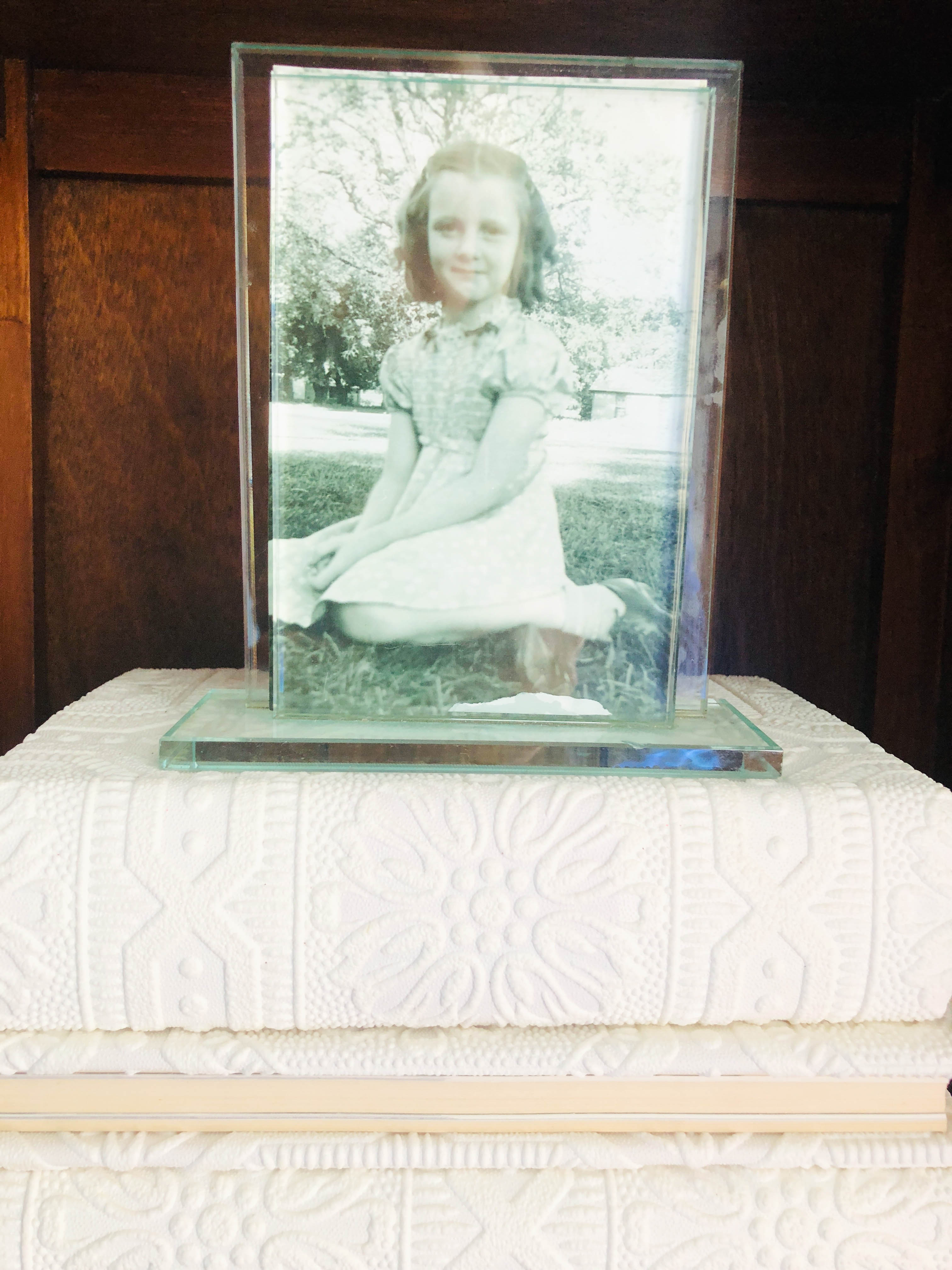 Extra Tip: Rounded objects are a wonderful contrast to the rectangular shape of books. Vary the materials you use. (i.e. metallic, woven, shiny, matte) Contrast is interesting!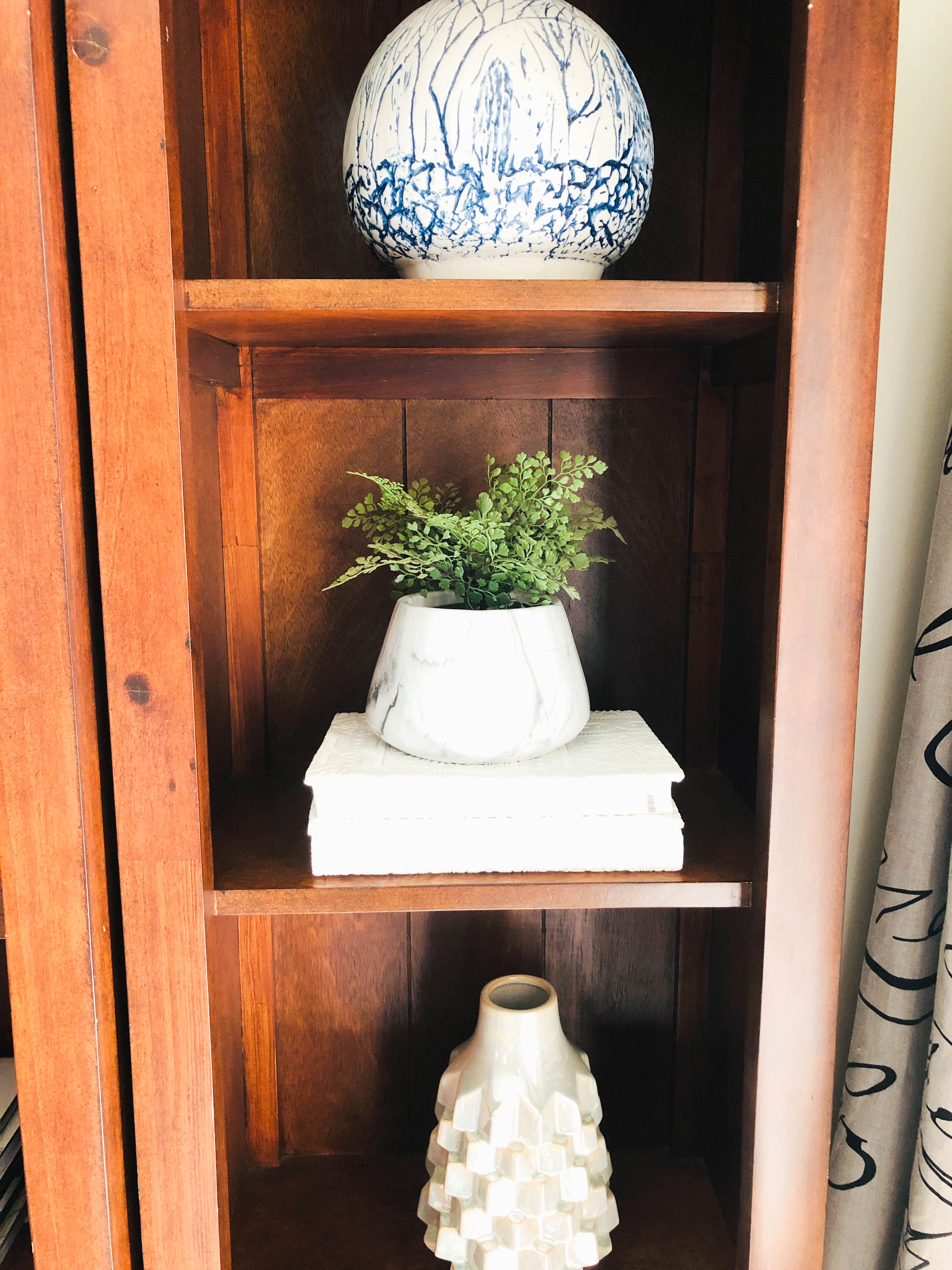 Another Extra Tip: If you are working with a corner shelf, bring objects closer to the edge of the shelf. Corner units tend to have extra depth and items can get lost or shadowed if they sit too far back.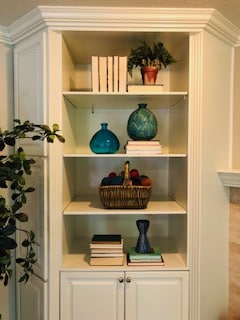 Wall Art – the Drama Queen
Wall art demands attention! Revel in the attention it brings because it is projecting your creative personality! Now is the point where you can integrate artwork and photographs (and drama!) into your bookshelves.
Layer art pieces behind books and accessories to create depth within the shelves.
Prop a piece of artwork on an easel or prop it on its frame..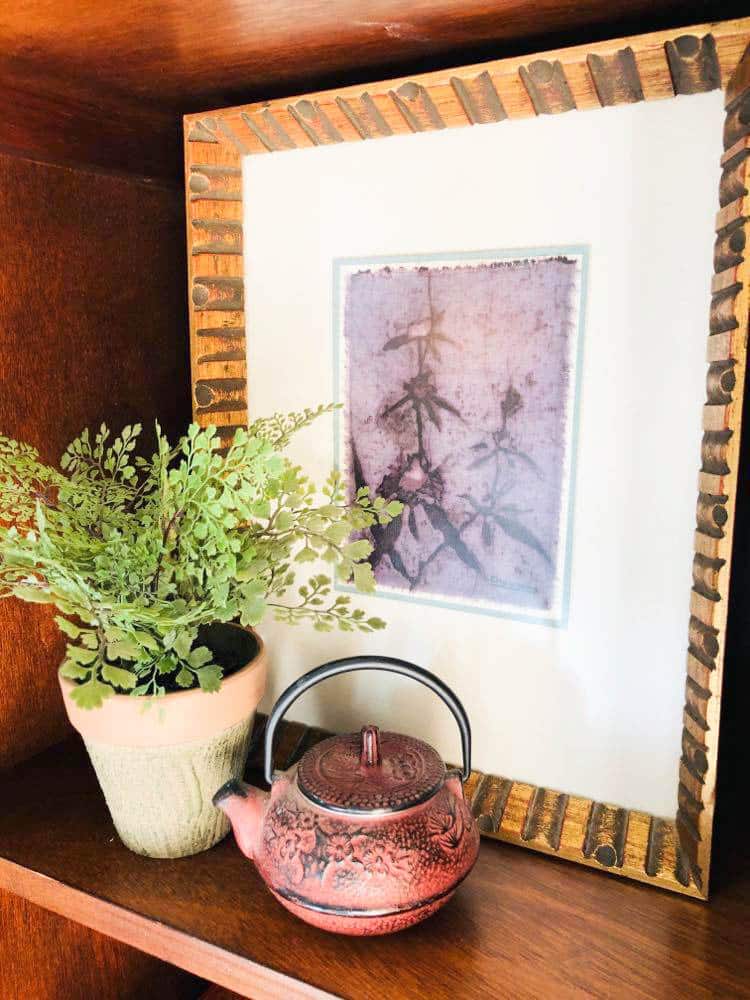 Prop a small print in front of books or Hang artwork directly on the bookshelf frame. Take out a shelf to incorporate a larger print or photo. I took out a shelf in order to prop this large photograph of our daughters.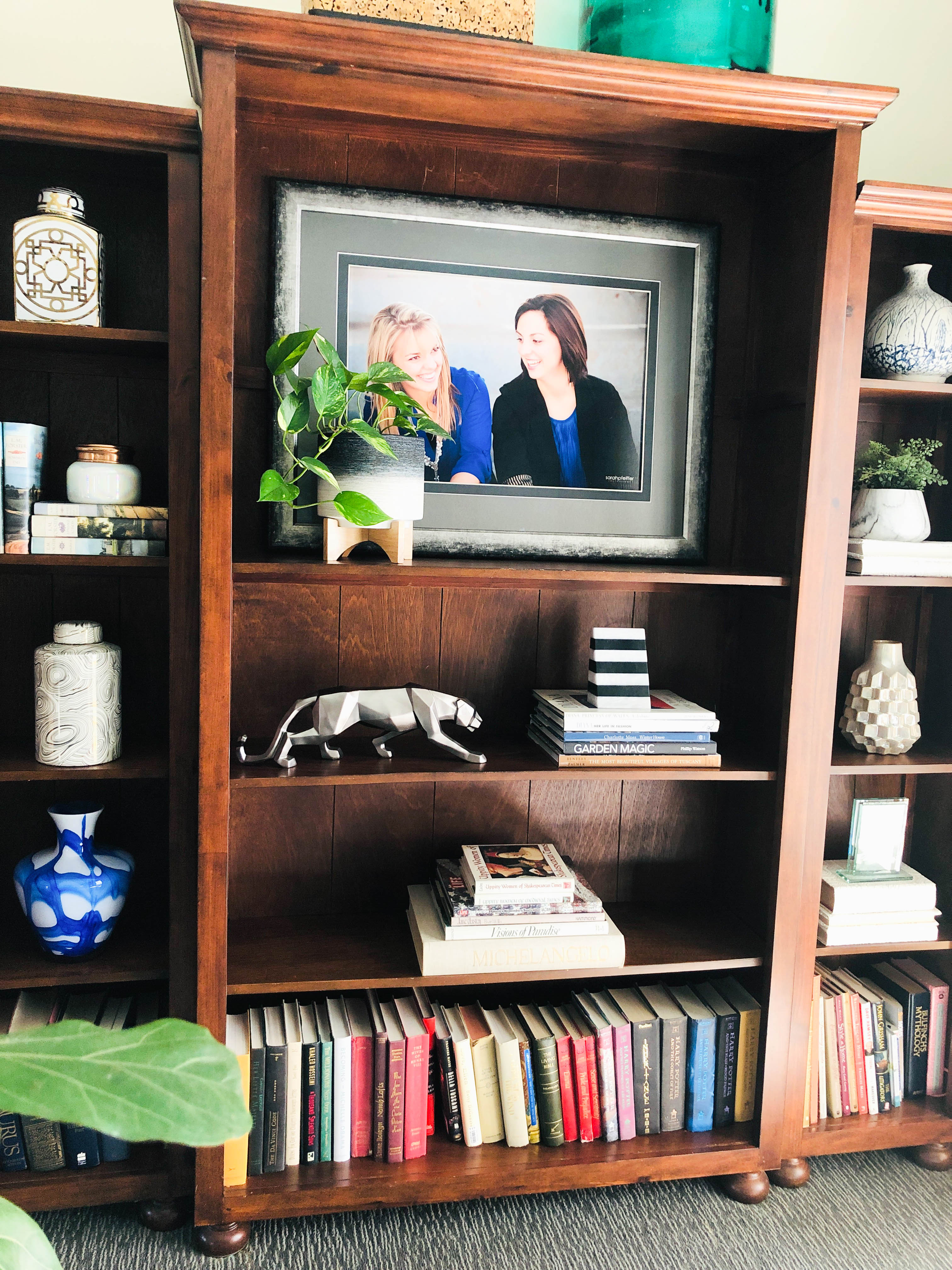 Storage
Boxes, baskets, magazine holders, and trays are attractive ways to store items that you don't want to be seem. Larger boxes and baskets work better on lower shelves while trays are ideal for upper shelves.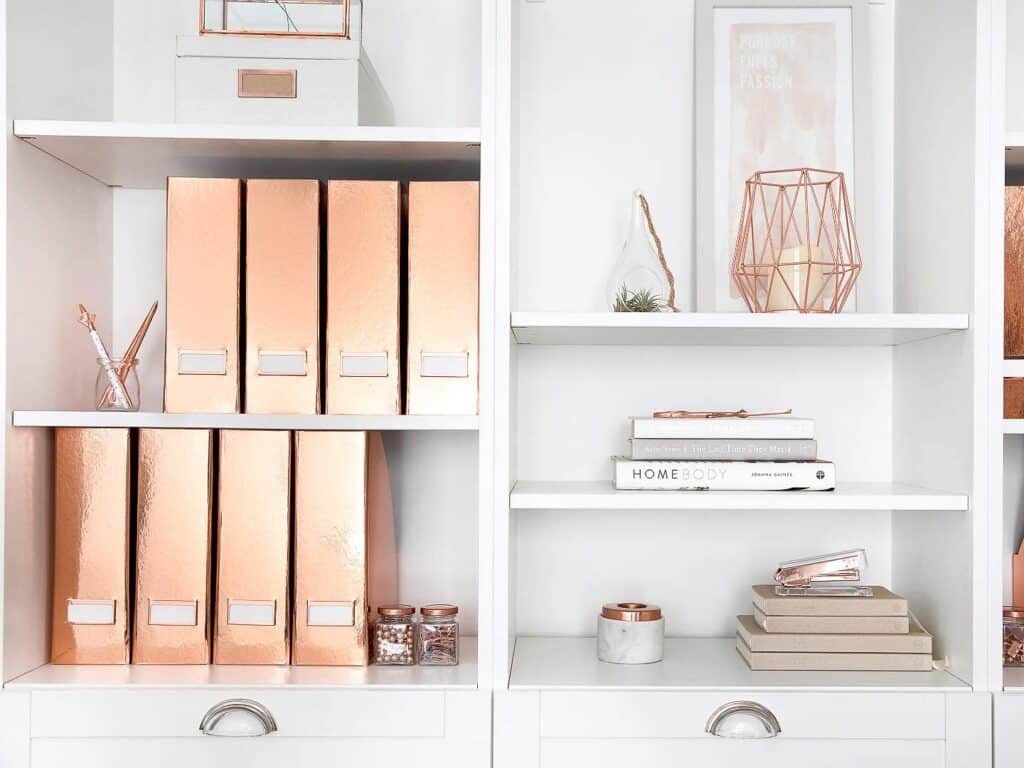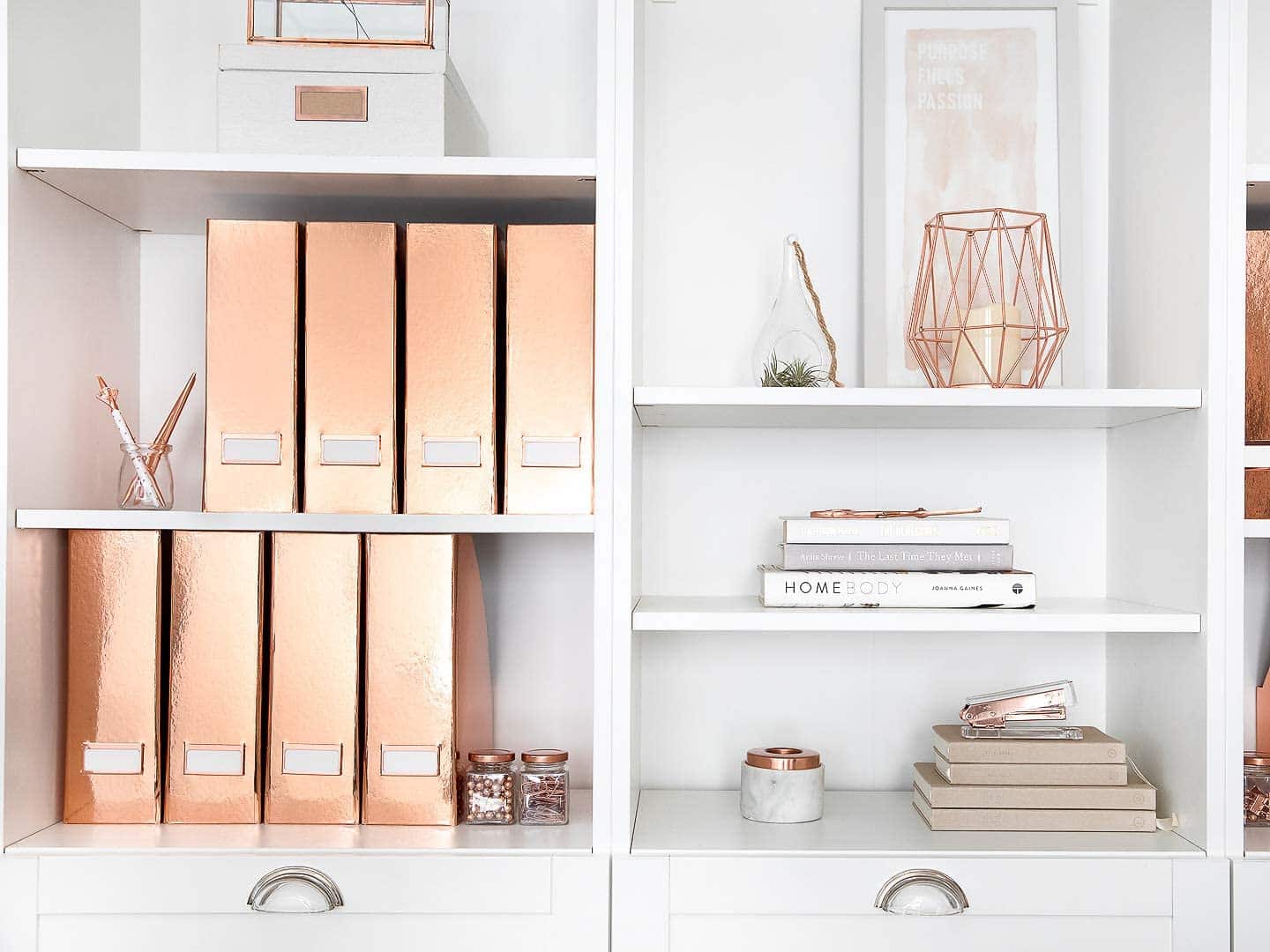 Don't forget the plants!
Whether real or faux, plants will breathe "life" into your bookshelves, add depth to groupings and bring a natural element into your display.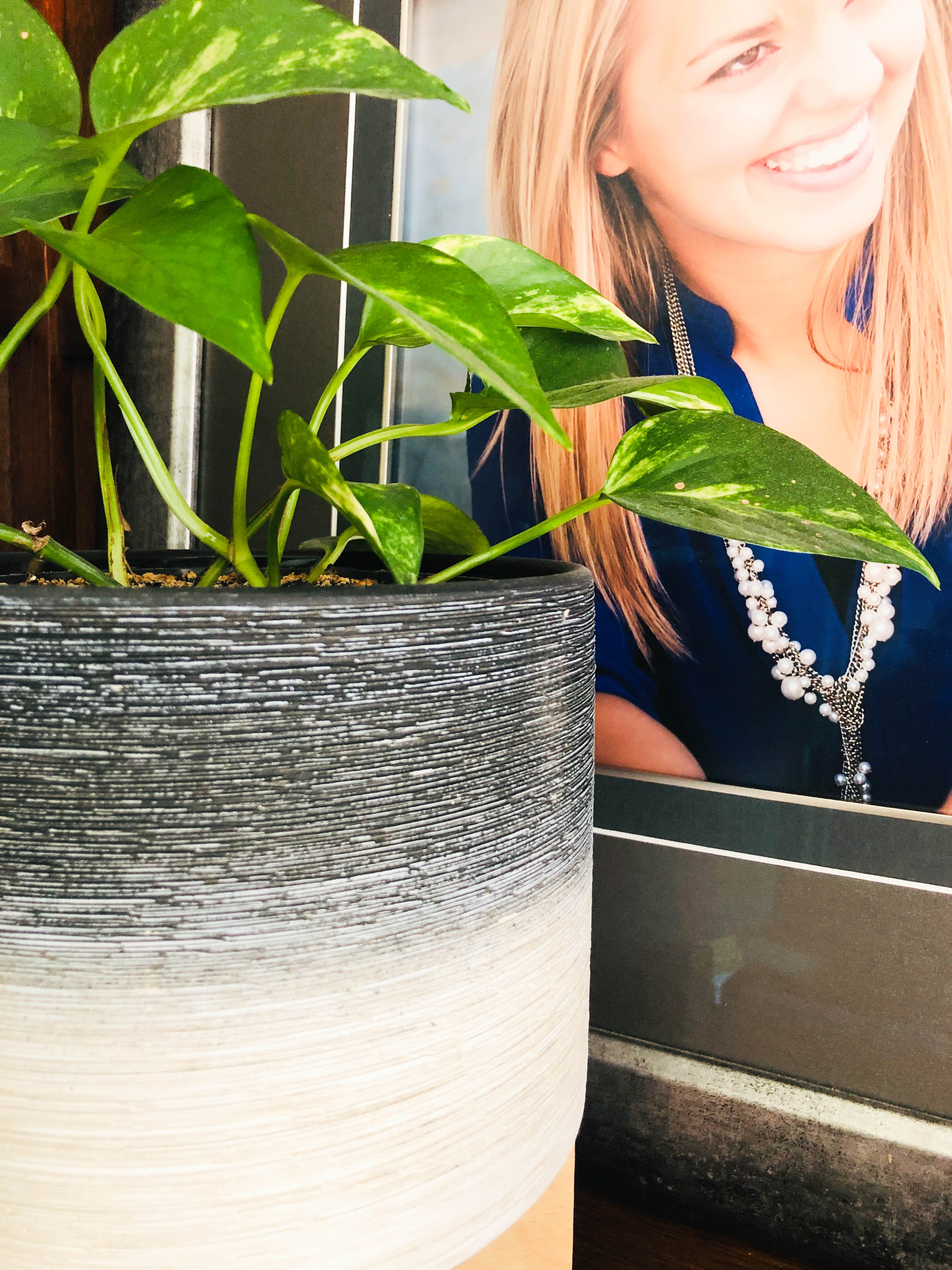 Space
Coco Chanel always advised that, once you have accessorized your outfit, take one thing off. The same is true in accessorizing your bookshelves!
Once designed, take one or two items away to create space within your shelves. You will bring attention to decorative items and avoid a "stuffed" look.
Keep it Fluid and Enjoy
Once you have your bookshelves styled, don't be afraid to change it up.
You might change it because of a new season or holiday. Or, a practical storage reason might crop up.
Or, JUST BECAUSE! This is YOUR 3-D palette. Let the creative impulse be your guide!
Enjoy your work of art!
Cheers! ~Missy