SonataScript Book Club Party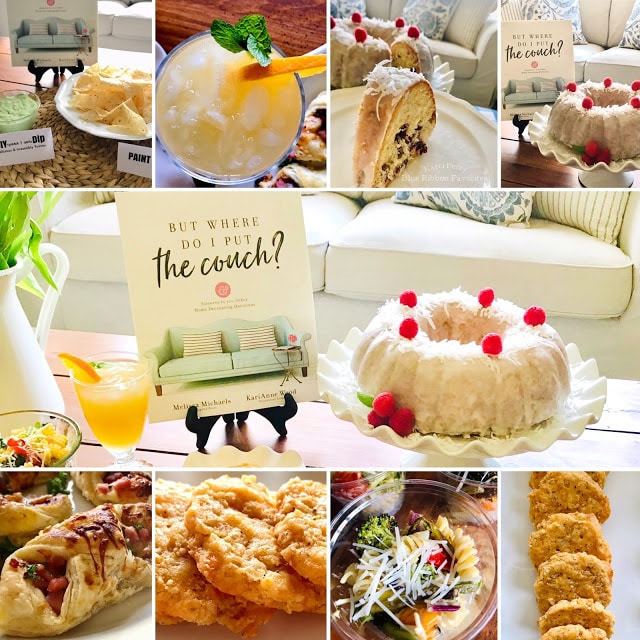 You don't want to miss this!
We're talking about FOOD! Book Club Party Food!
Back up…did you know I started a virtual home decor book club?
You betcha! SonataScript, a virtual home decor book club located on Facebook, is up and running with the March book title "But Where do I Put the Couch?" by Melissa Michaels and KariAnne Wood.

It's not too late to join for this month's book discussion (with a new book every month!) Click here!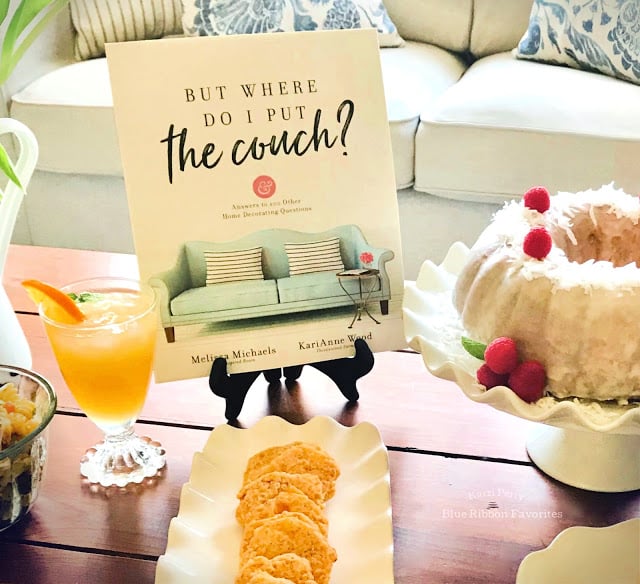 As you know, one of the best things about a book club is the FOOD! Even though it's a virtual book club, I plan to gather my pandemic peeps (Hey sister, daughters, even hubbie and son-in-law!) to join me for food and the LIVE CHAT with author KariAnne Wood on Saturday, March 27 at 10:30 am. Appetizers, dessert, and signature drink in hand!
In honor of the first official book title for SonataScript, I have teamed with food blogger extraordinaire, Karri Perry. She is the author of the blog Blue Ribbon Kitchen and is an amazing award-winning baker and recipe sharer.
I asked her for help on the creation of a book club menu and…..VOILA! She came up with the most incredible book club menu! My mouth is watering as I think about the yumminess!
Take a look at this! (You can find all of these recipes on the Blue Ribbon Kitchen blog.)
Book Club Menu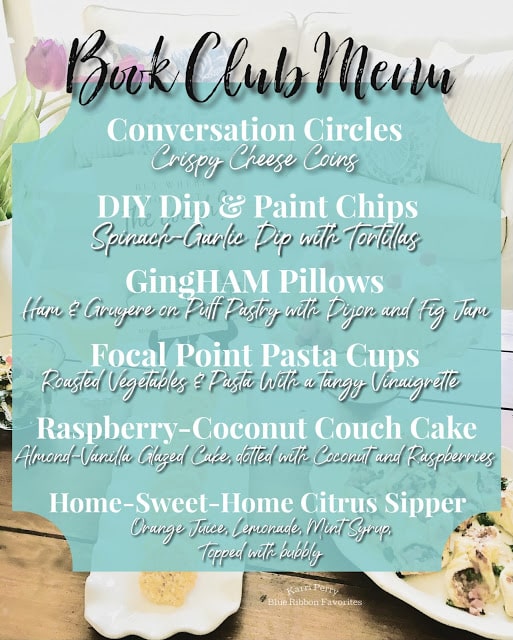 These recipes are amazing! For the March 27 Live Chat (10:30 am CST) with author, KariAnne Wood, I plan to ask my sister and my daughter to make a couple of the recipes to bring over. I will fill out the rest of the menu and we will enjoy our feast and time together in the hour prior to KariAnne's live chat. Gather your peeps and get going in the kitchen!
Appetizers
To get the ball rolling…Crispy Cheddar Cheese Coins, also known as Conversation Circles.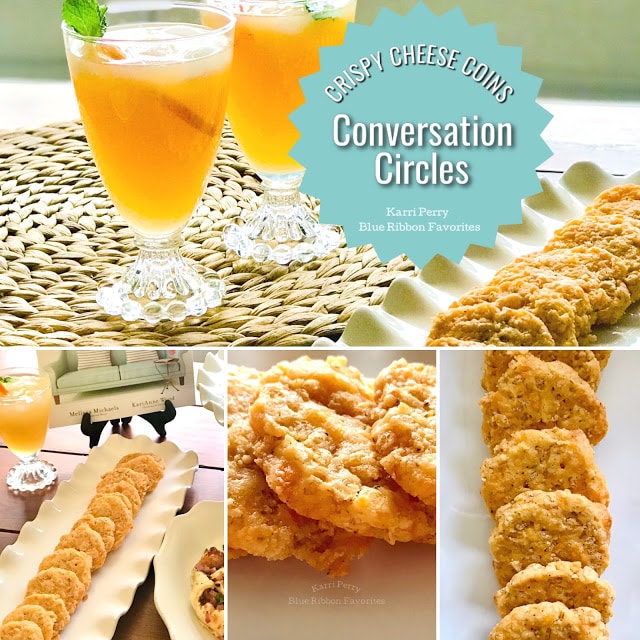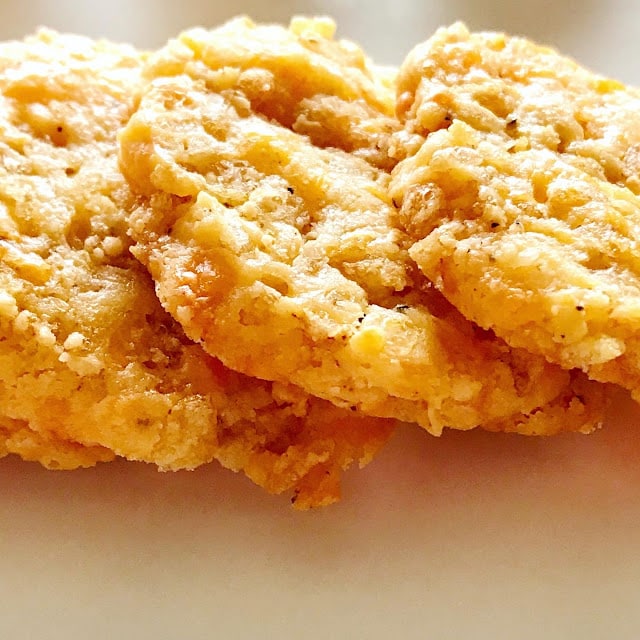 This could be dangerous! YUM!
And we always need more crunch…Spinach and Garlic DIY Dip and Paint Tortilla Chips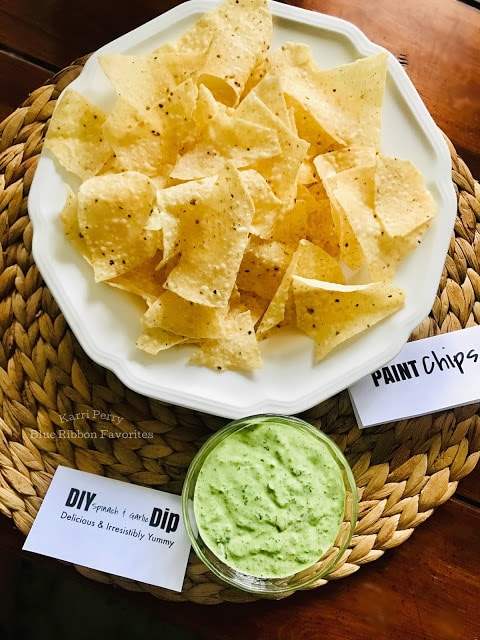 If you thought that was enough….check out these GingHAM Pillows. (Smoked Ham and Gruyere on Puff Pastry with Fig Jam and Dijon) You had me at…well everything in that description!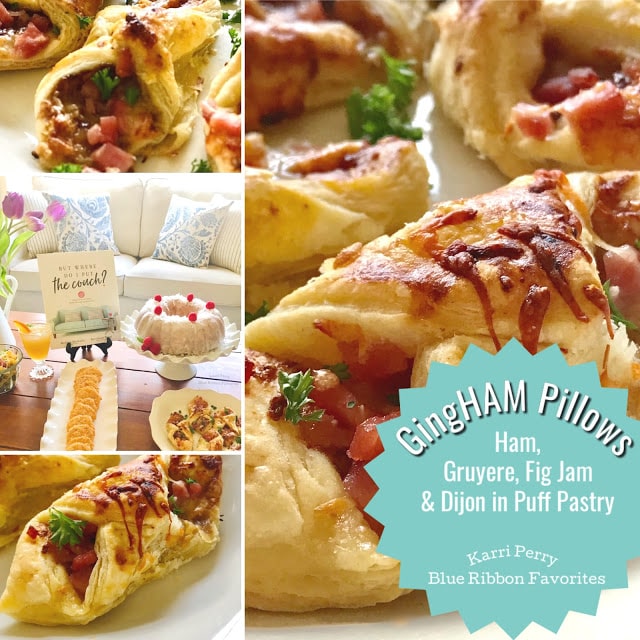 And it just keeps getting better and better! Focal Point Pasta Cups Roasted Vegetables, Pasta, dressed in a tangy vinaigrette… topped with Asiago cheese. Ooh la la!
Dessert
Did someone say dessert? Why, yes please! Glazed Raspberry-Coconut "Couch" Cake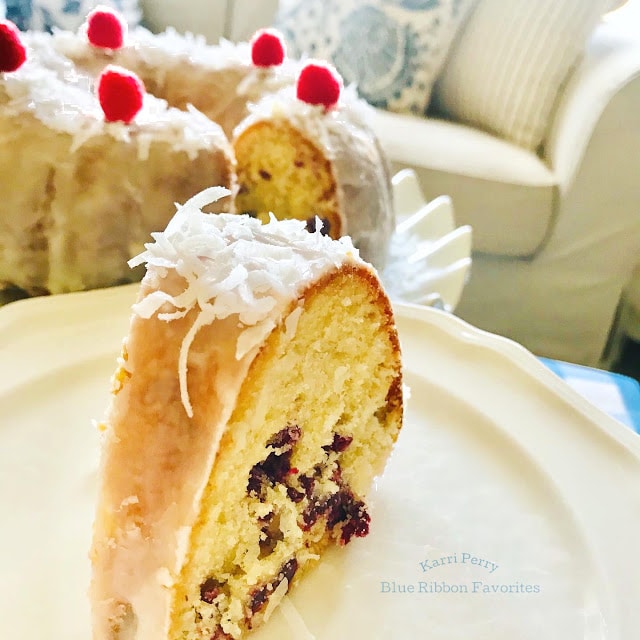 Signature Drink
Oh, but wait! We need something for our Book Club toast! Home-Sweet-Home Citrus Sipper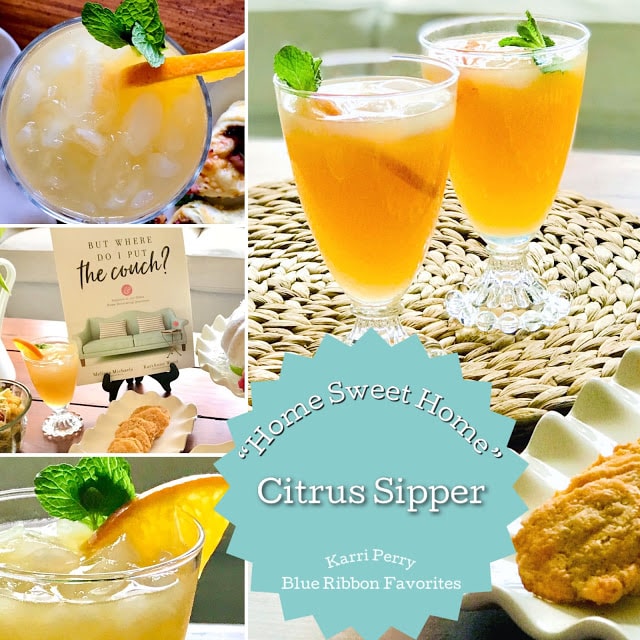 Well, if this hasn't done a number on your taste bud imagination, nothing will! For all of these recipes, visit Karri Perry at her blog Blue Ribbon Kitchen. Be sure to explore the rest of her blog and follow Blue Ribbon Kitchen on Facebook and Instagram. Her recipes are truly amazing!
If case you haven't guessed, we are having a SonataScript book club party on Saturday, March 27 at 10:30 a.m. and YOU ARE INVITED! Join SonataScript, gather your friends (safely!), make some delicious recipes, and be inspired by the infectious KariAnne Wood! Hope to see you there!
Cheers! ~Missy