Saturday Sonata Script – Issue #1
A new weekly Saturday blog post that takes a quick look back at the Sonata Home Design week as well as shares some of my favorite ideas on the web. Grab a cup of coffee and join me!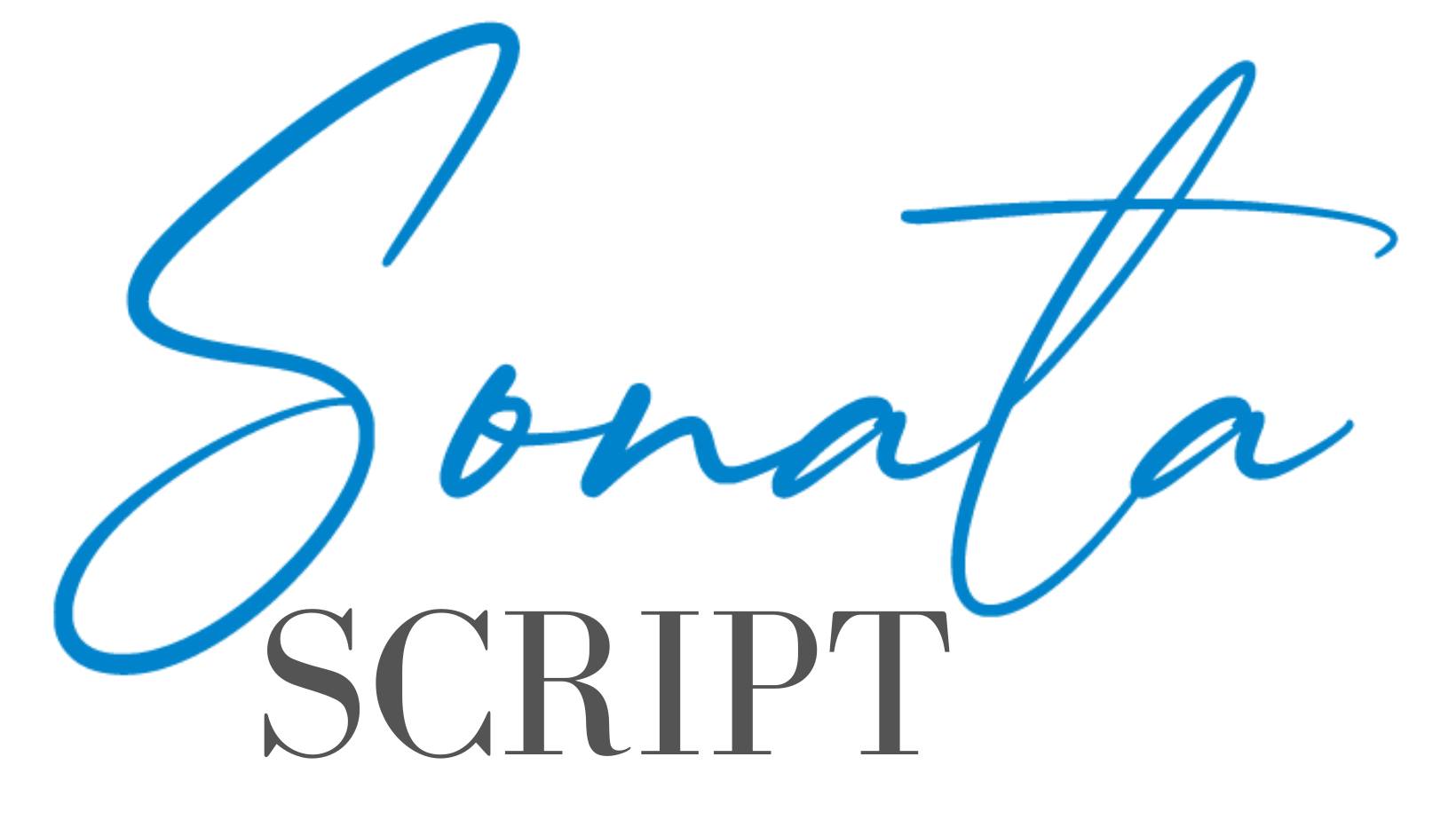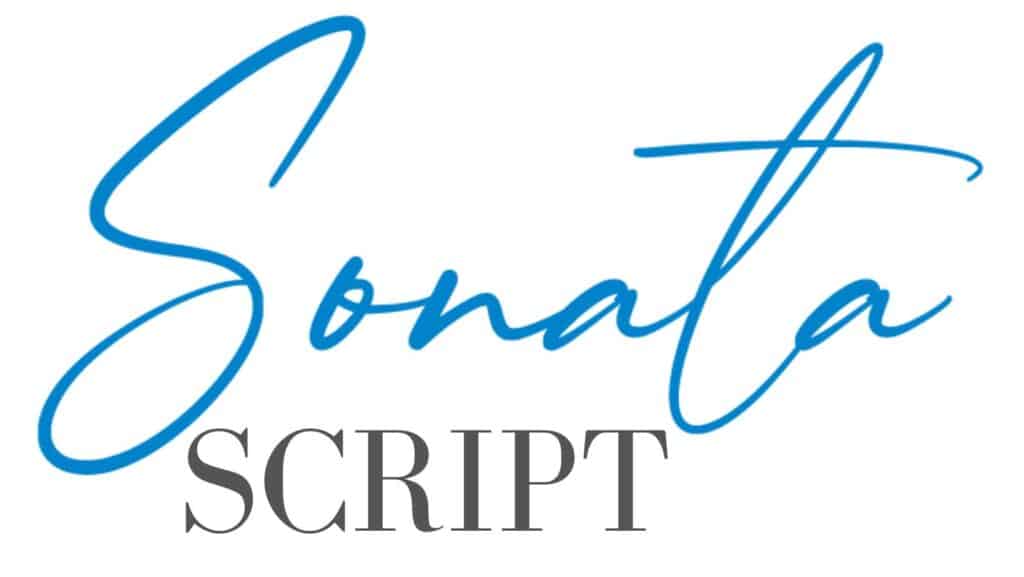 Welcome to Sonata Script!
This is my new weekly Saturday post that will give you a little peek into the past week for me and Sonata Home Design. I also plan to share some of my favorite finds as well as some amazing content of blogger creatives that I have discovered on the web during the week.
I always want to give you great ideas, inspiration, creative motivation, light bulb moments, and a hearty "You can do it!" with any blog post.
I know I am not alone in my passion for home decorating, crafting, and nesting. So, please join me each week for this little creative jolt!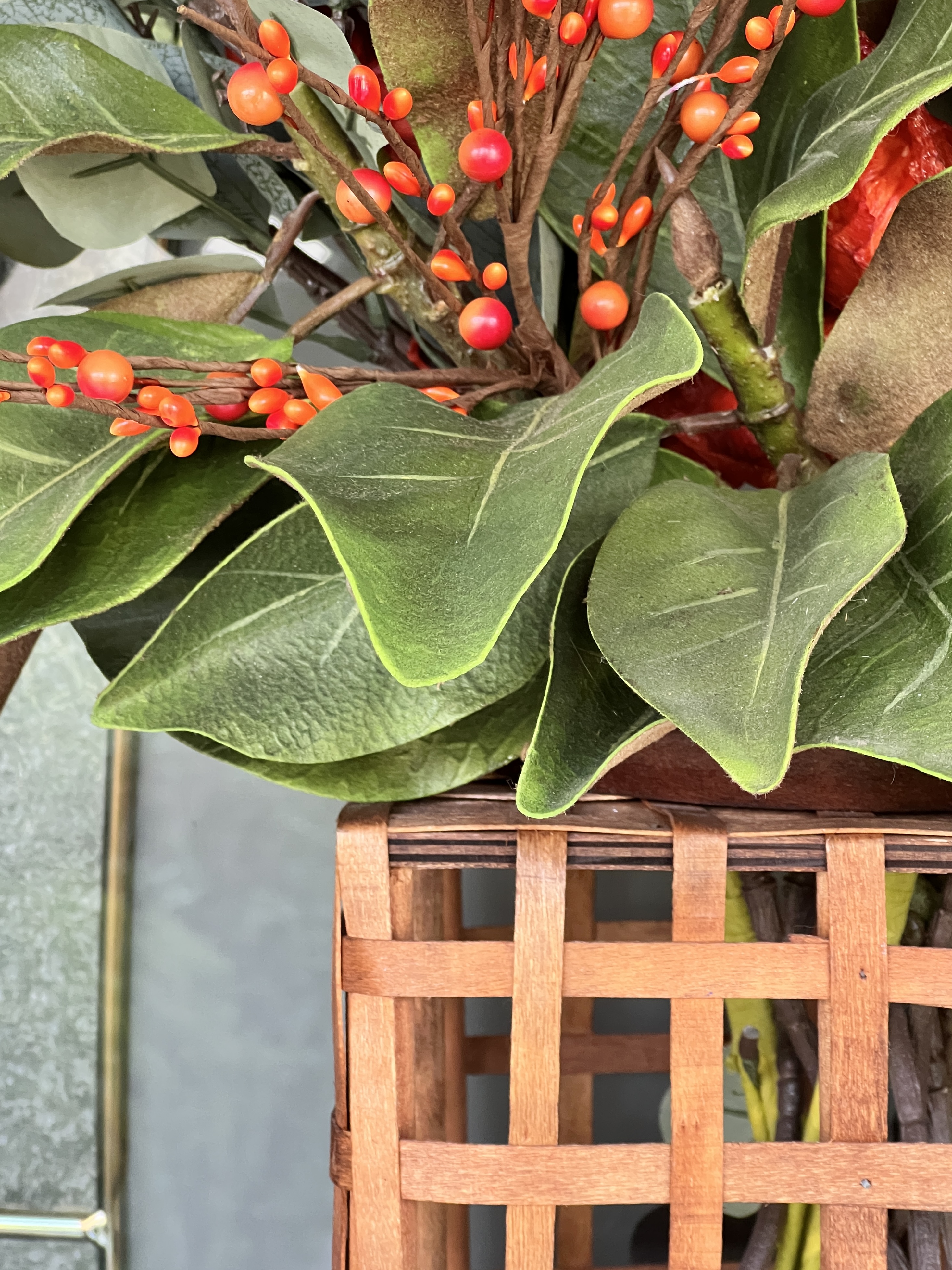 Unplugged
Actually, in order to review last week, I need to touch on the week before!
Colorado.
Sigh.
Happy, contented…sigh.
Majestic mountains, grazing elk, fragrant evergreen trees, incredible vistas, leisurely walks and car rides, fresh homemade fudge…oh, how I love Colorado!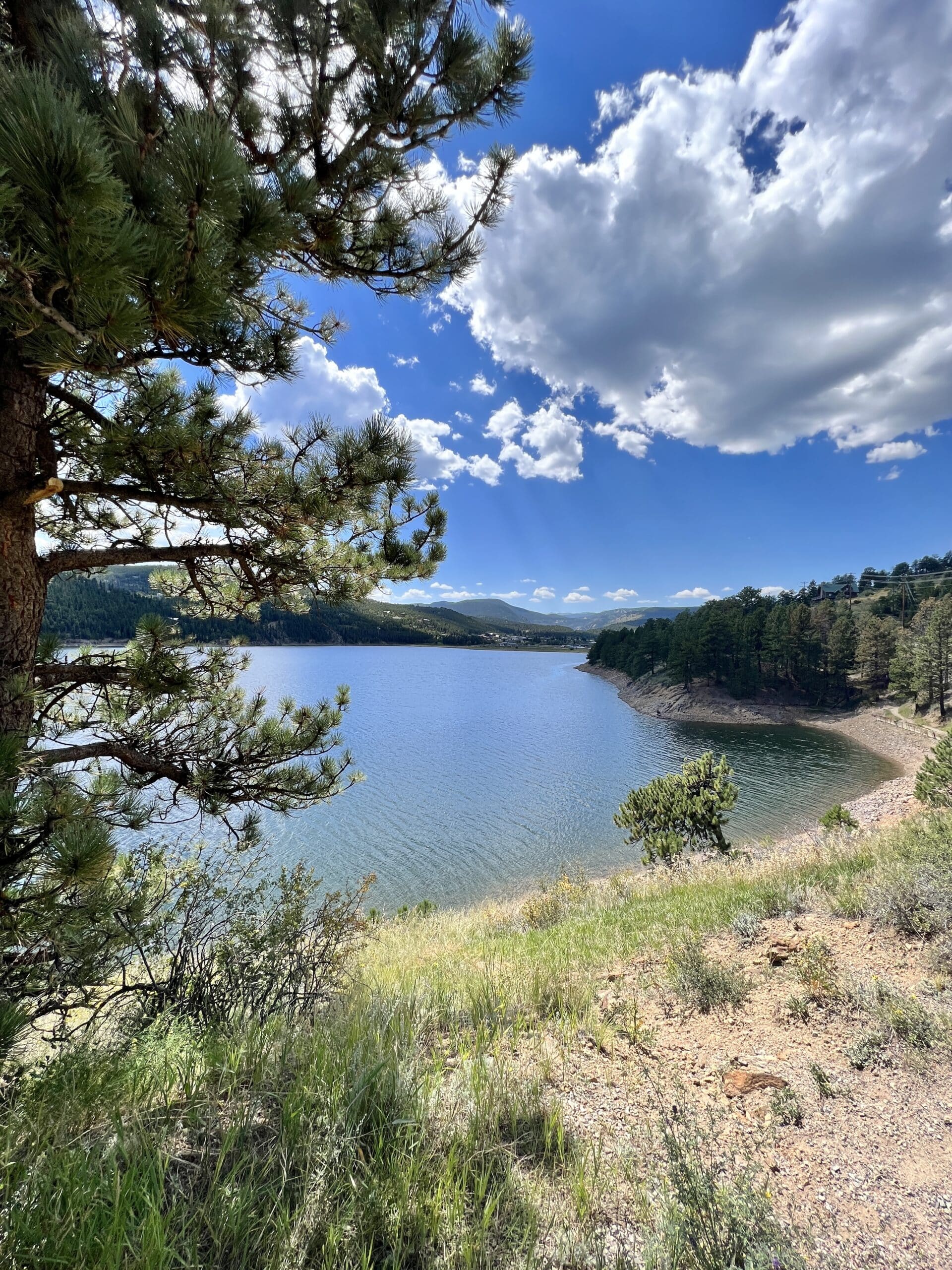 Unplugged and loving it!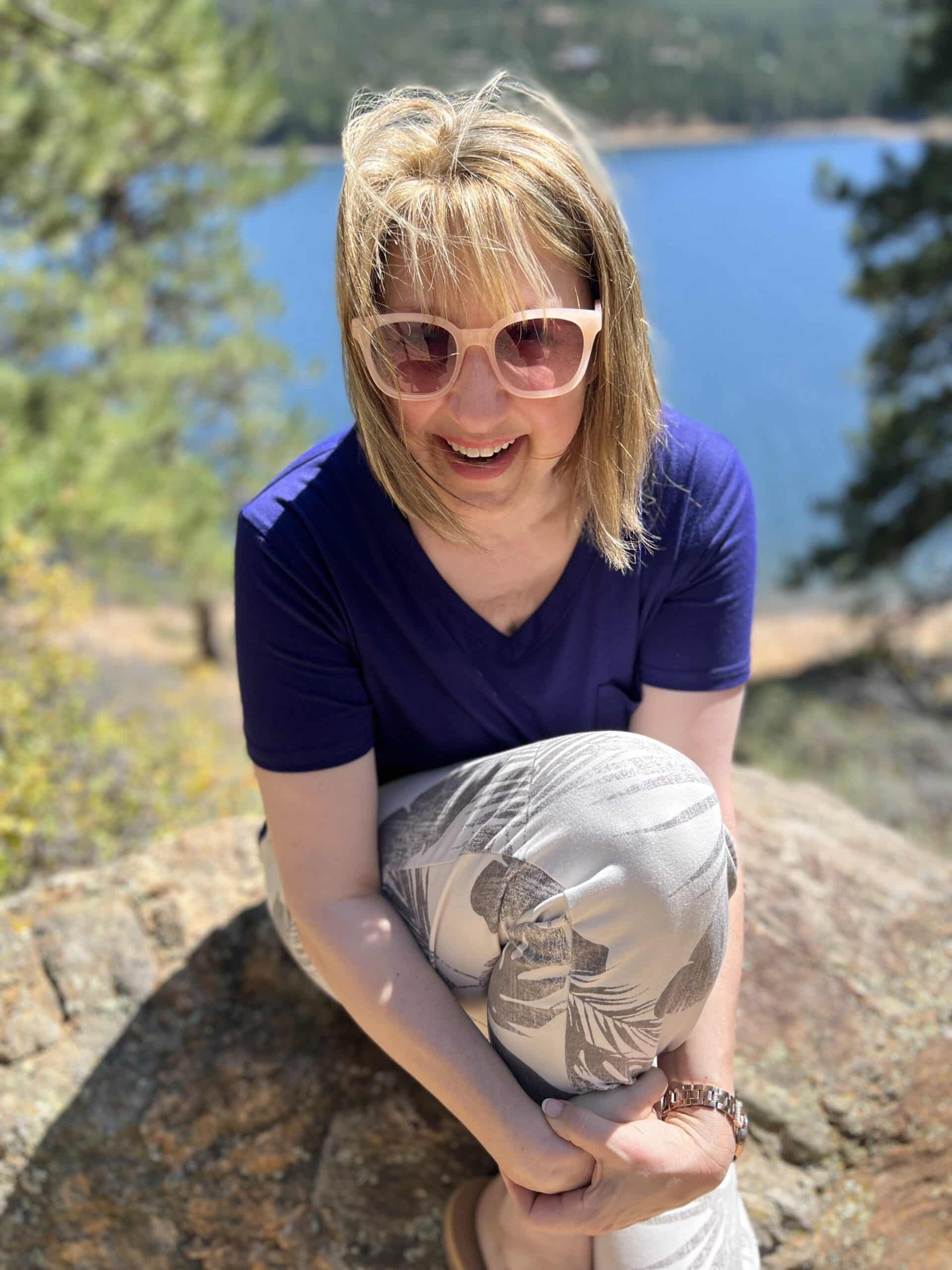 Downtime was spent watching the sun rise and set, playing card games, reading, and mindlessly making pom poms!
Who knew you could find a color palette for fall in a skein of yarn!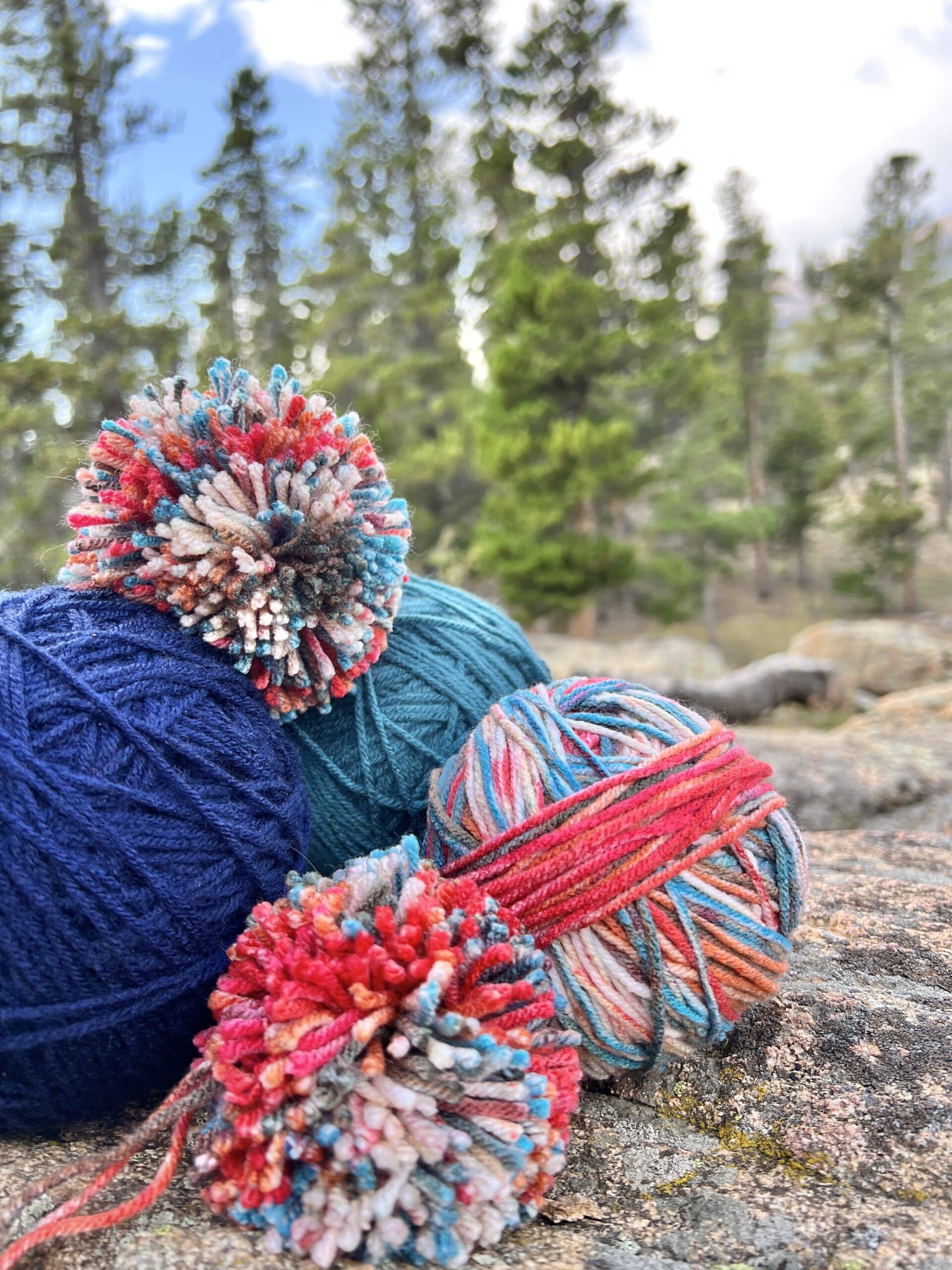 Check out this elk lounging on the golf course!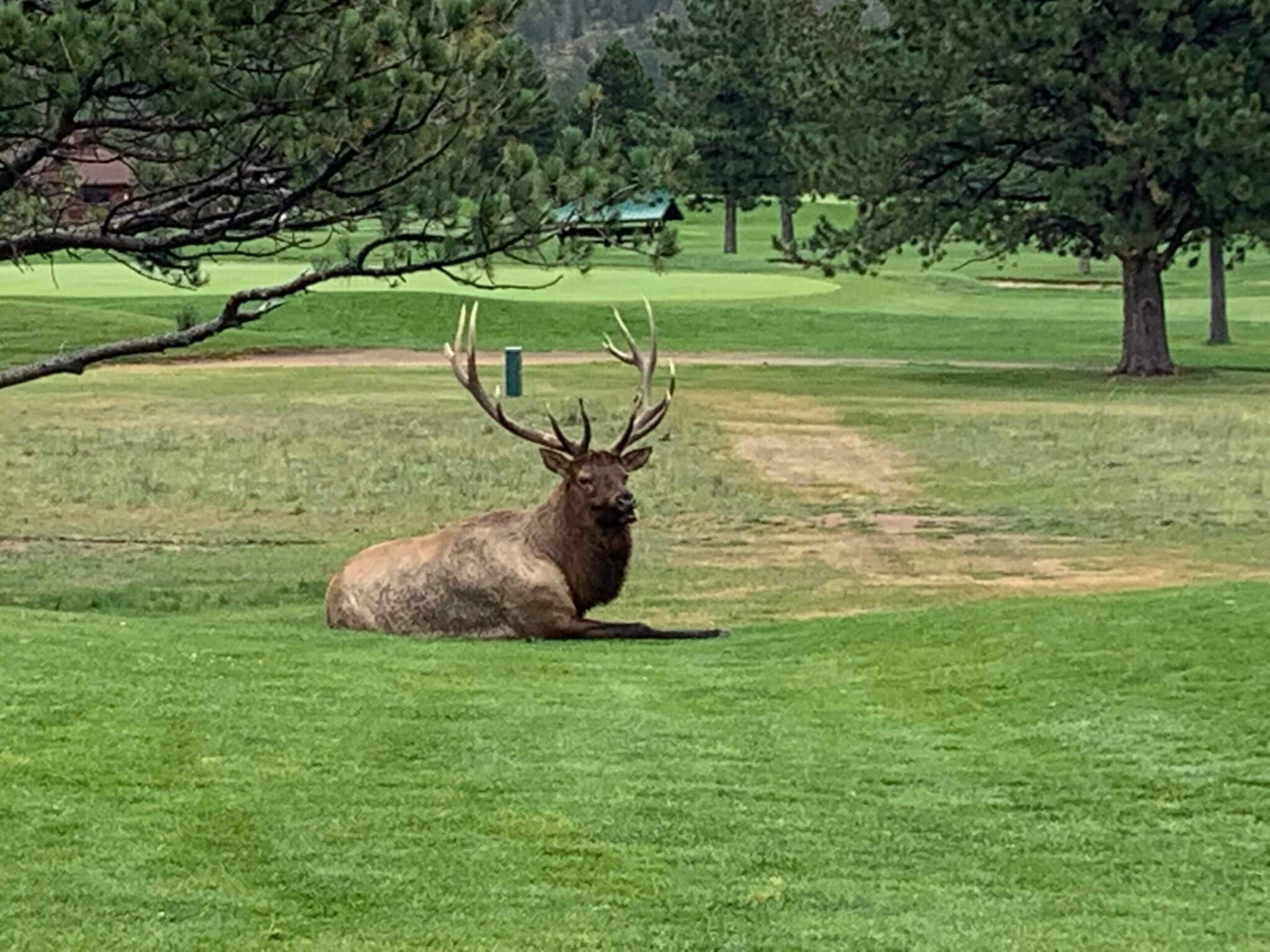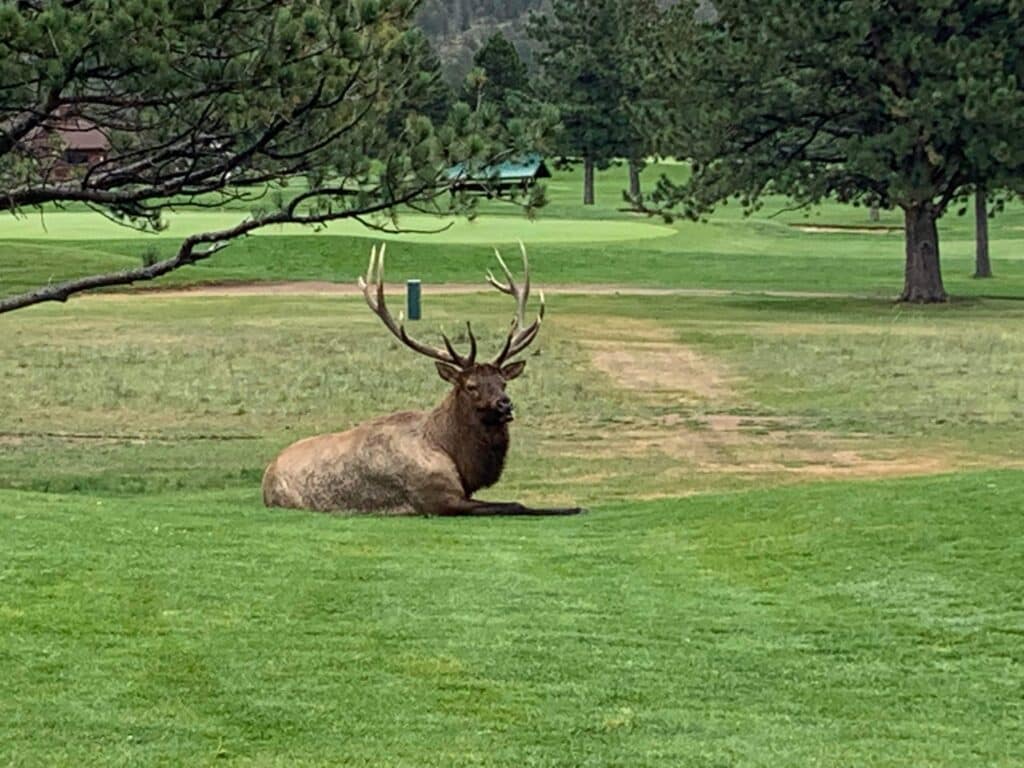 We did have some pretty intense daily temperatures and a few misguided cabin mice, but overall it was a fantastic week.
Sonata Home Design was pretty quiet because I was, for the most part, unplugged from technology…
And busy making pom poms!
But I'm Back!
Returning home in an 8-hour car ride gave me lots of time to ponder decorating projects, hypothesize crafts, and write lists.
LOTS of lists!
I am back and ready to rock n' roll!
Tuesday on the Blog
One of my road trip brainstorms was this Fall Grapevine Wreath project.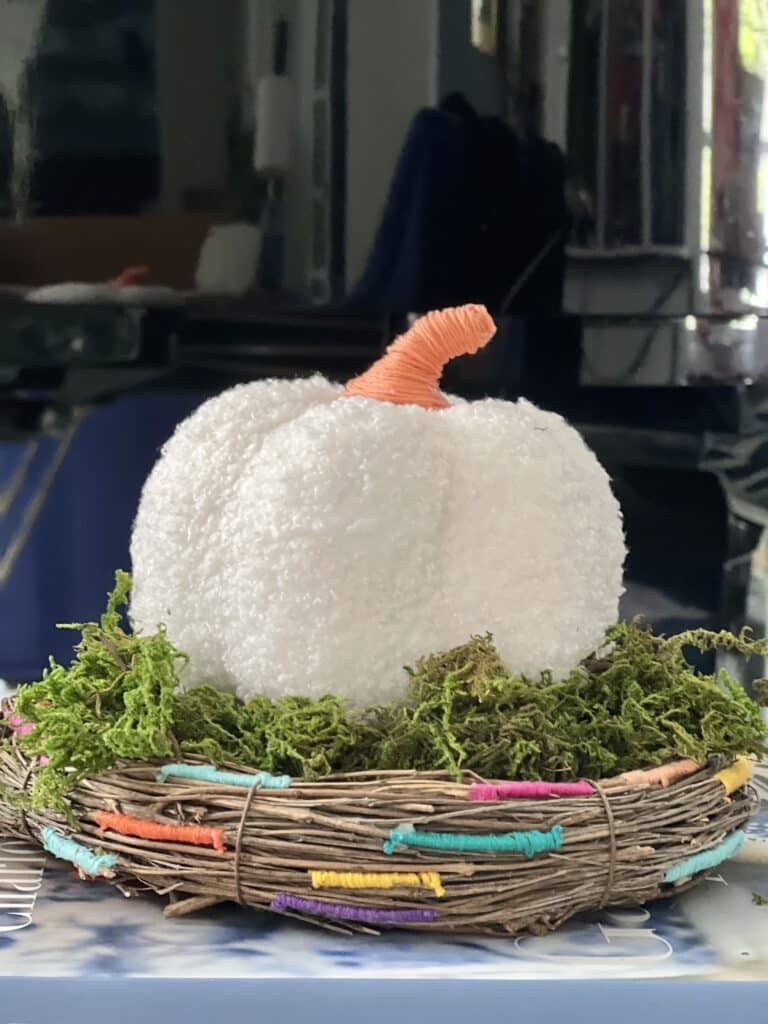 It is so easy that I did a lot of it on our car ride home.
And, I put some of those mountain pom poms to good use!
Thursday
Blog hops are always fun and Thursday was no exception!
I joined 7 other bloggers for some inventive fall decorating. My mission…a Fall Tour in the Living Room
Easier said than done my friend! There were a few obstacles on the day before…
Wednesday was a 95-degree day and I was trying to photograph the living room with a crackling fire in the fireplace and the air conditioning going strong!
Zoom call, arrange pillows, zoom call…
New coffee table has not arrived yet. Ugh.
"Bentley, get off the pillows!"
Re-arrange pillows. More photos…
Coffee table has still not arrived.
"Bentley!!!"
Drive to Omaha to pick up husband at airport. Try to find wi-fi for webinar while I wait for his flight
"What do you mean Starbucks CLOSES AT 5???"
Plant myself at Perkins. (Finally, wi-fi!) Watch a very informative webinar on blog design.
Pick up husband and listen in on another webinar on the way home.
The new coffee table didn't arrive till 10 pm. Ugh.
"Thank you for your help, Bentley. Don't chew up that pumpkin!"
Our dog, Bentley, was determined to be my "helper" as I assembled the table at 10:15 pm.
Blog post due to post on Thursday at 8 am. Up at 6 am trying to manufacture "natural" lighting so I can photograph the new coffee table.
Blog posts at 8 am! Success!
Love the new coffee table! It was all worth it!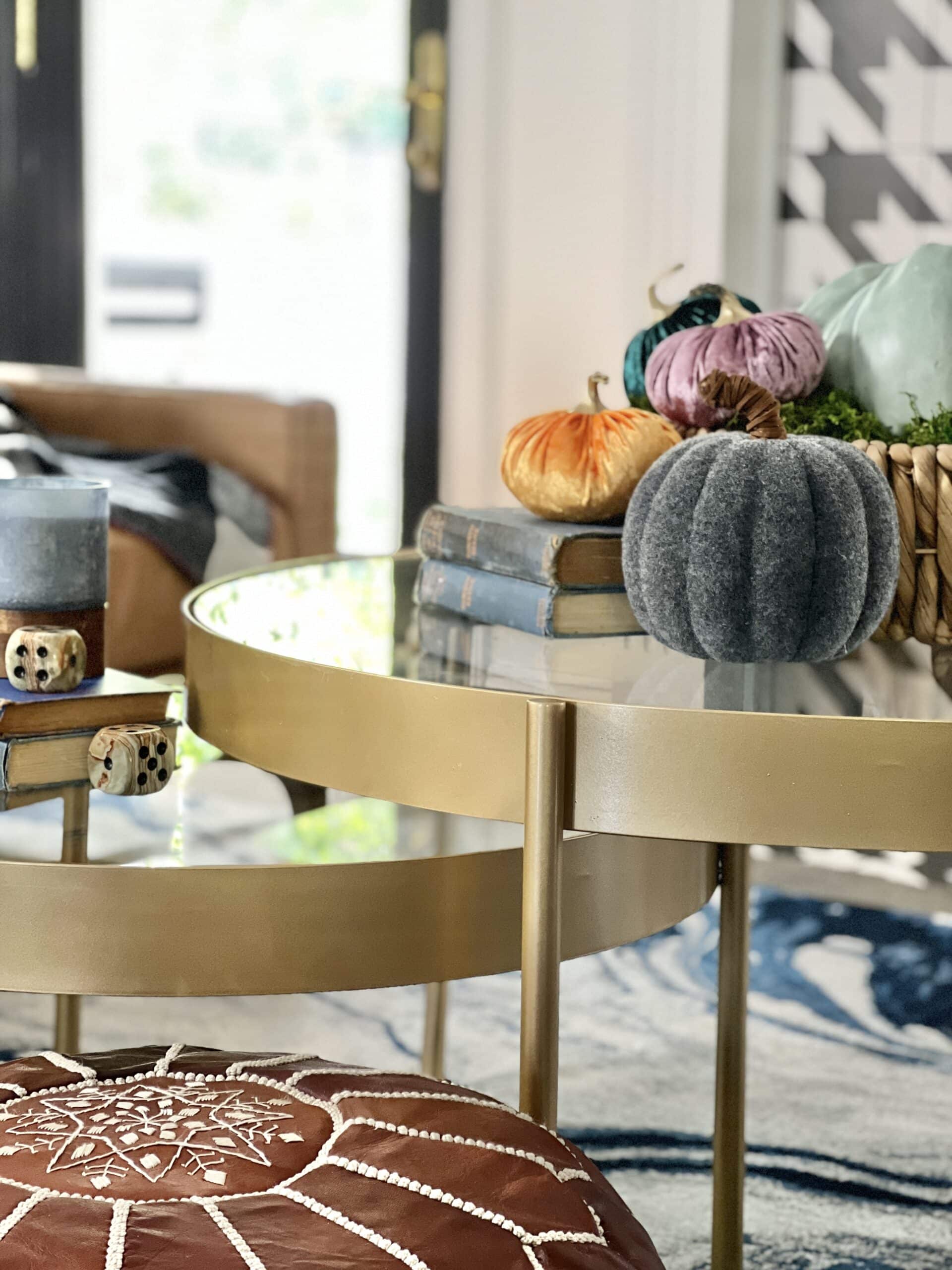 In Other Exciting News!
I'm excited to announce that I am now a Hometalk TV host!
If you are not on the Hometalk platform…run don't walk!
All sorts of great DIY's and crafts! I always share my projects on Hometalk and am thrilled to now be part of the HTTV team.
Here is my latest HTTV video: How to Make a Hanging Pumpkin Ball. You might have seen the instructions on my blog but it is also fun to see as a video.
Fall Decor Shopping
Here are some of my shopping favorites this week!





Some Blogs Posts That I Loved This Week
Kim at Perfecting Places shared oodles of creative ways to craft and decorate pumpkins.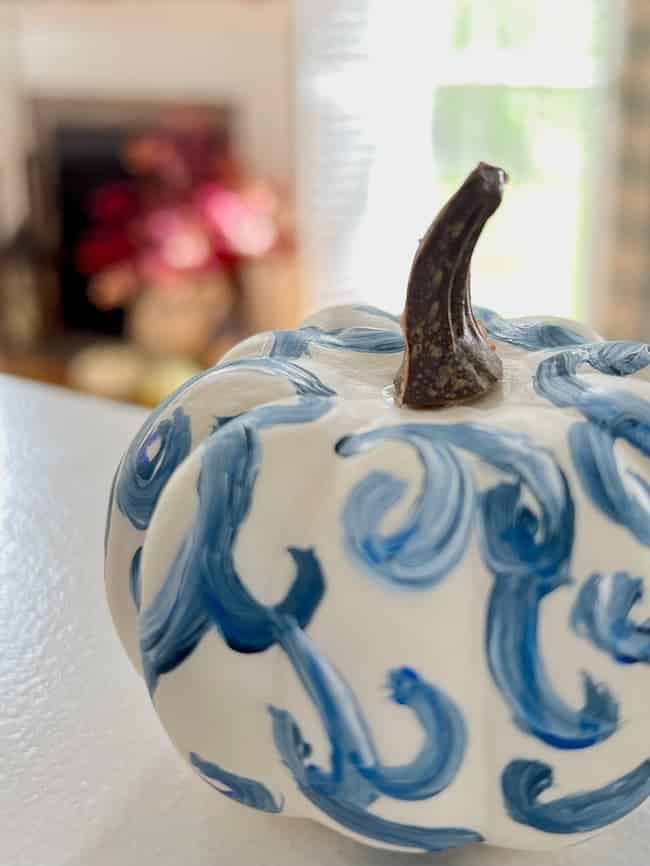 This post on Gardening with Purpose by Melba at Cocoon Raw made me think deeper about the personal benefits of gardening.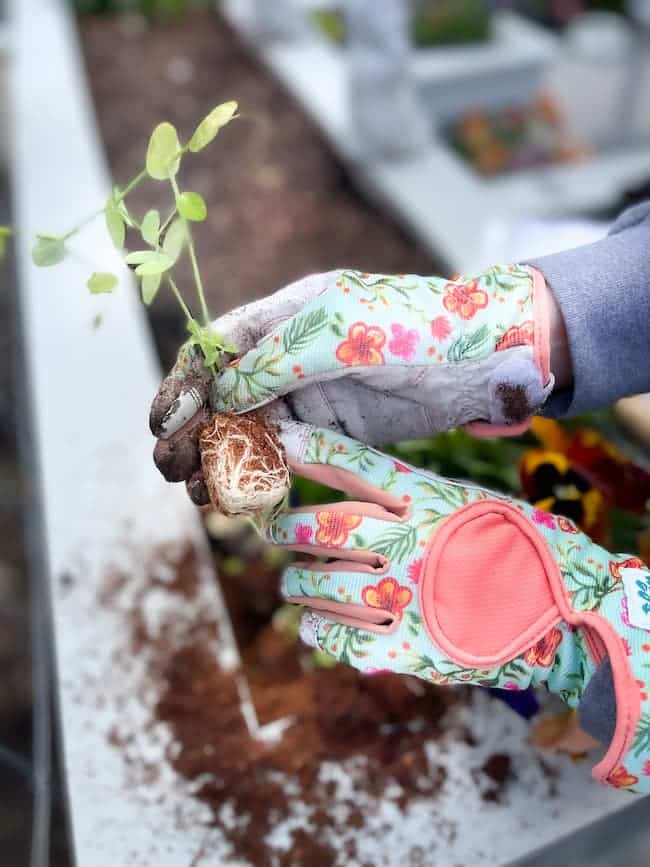 And There's More!
This Fall Front Porch by Wendy at WM Design House has lots of budget-friendly ideas.
Check out this accessible dupe of a Pottery Barn pumpkin by Amy of Amy Sadler Designs.
I always love Ikea hacks and Traci at My Simpatico Home has over 30 to share!
My Aussie friend, Anita at A Joyful Ordinary Life, did an amazing bedroom makeover!
Well, I Think That Went Well!
I hope you enjoyed my new weekly newsletter, Sonata Script!
I would love for you to leave a comment and let me know if you liked this new weekly post!
Remember, you can find me on Pinterest, Instagram, Facebook, and Hometalk as well as upcoming blog posts.
See you next week!
Cheers!

Please Follow Me On Pinterest!