Saturday Sonata Script – Issue #5
Hi Friends!
Since my last Saturday Sonata Script, it has been a bubble-gum-popping week!
Lots of sweet stuff happening!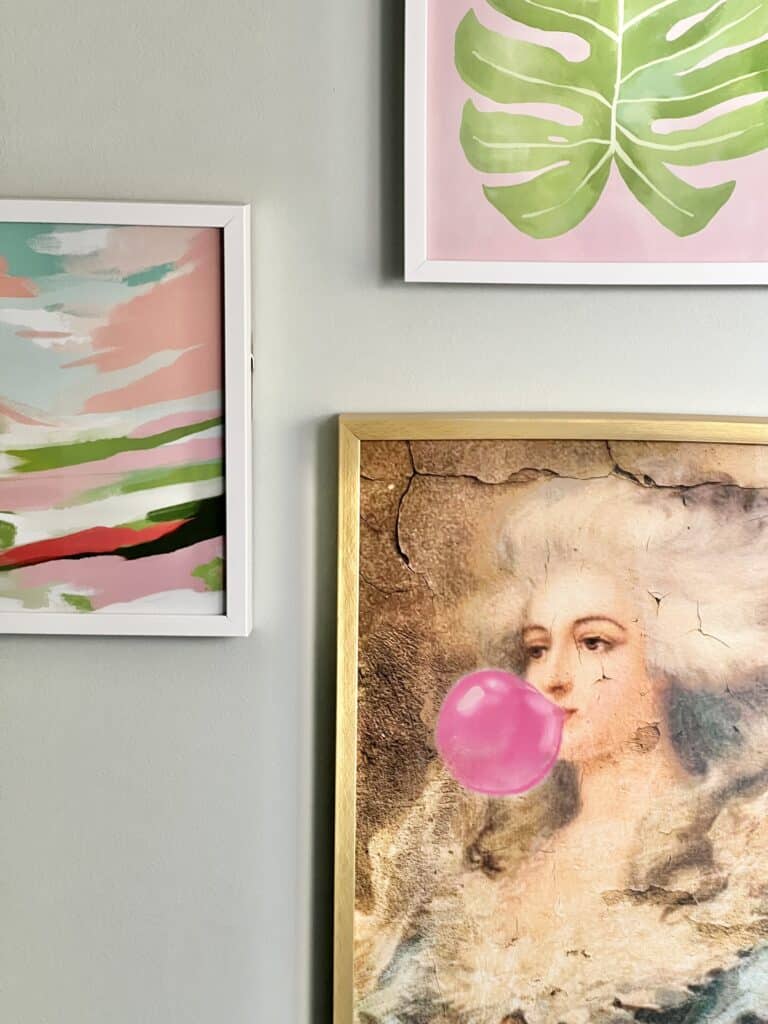 This and That
Bentley, Nala, and I spent some quality time together with my husband away at a conference. Bentley played and cuddled…and Nala hid most of the time.
Play this video for a little "smushy" Bentley love!
2. Eighteen days until the release of season 5 of The Crown…but who's counting!
3. The temperature dropped to below freezing so I turned on the furnace…
It is supposed to be 94 degrees this weekend. What???
4. Have you chosen your Halloween costume yet?
5. On the blog, I revealed our newly refreshed (and very colorful) guest bedroom.
6. And, a colorful and easy Thanksgiving decor idea.
What You Are Loving
I posted this garland on Facebook with an affiliate link and you loved it!
Thanks for the messages about it…I love helping people find beautiful decor.
Especially holiday decor.
I'm working on some holiday decor collages and gift guides…coming soon!
Here is the garland. I'm actually going to start playing with it this weekend on our mantel. (Because this is what I do for fun!)
I am also seriously thinking about buying this faux Norfolk Pine 36″ tree.
I think it would look beautiful in my blue and white chinoiserie pot.
I consider these holiday workhorses that I will use year after year…after year!
My Favorites on the Web
I discovered some very creative blog posts on the web this week…
This is amazing…Take a look at how Crystal of Sweet Valley Acres artistically painted kale and cabbages…
Regina from Saved from Salvage shared some fantastic Thanksgiving tablescape DIYs!
Have you ever wanted to change out your kitchen cabinets for open shelving? Here is a great tutorial. Marieza of Home with Marieza explains it so well!
As much as we love apple pie, my husband and I actually prefer cherry pie.
This rustic cherry tart by Susan at Hen and Horse Design looks amazing and perfect as a Thanksgiving dessert!
Thanks for all of your messages with questions, comments, and support! I am so grateful to you!
Wishing you an awesome week!
Cheers!