Father's Day Gift Guide 2022
Father's Day is just around the corner and I'm sharing all sorts of unique gift ideas for Dad that don't involve a necktie. Here is your Father's Day Gift Guide 2022!


Father, Dad, Daddy, Pa, Papa, Pops, Old Man…these are all variations on the well-loved names we give to our fathers. It is that time of year when we honor these special people. Here is a Father's Day Gift Guide to inspire your gift giving!
This is my annual "shine the spotlight on my husband and tell the world what a great father he is!" (With his reticent permission) He rarely seeks the spotlight but I think the light needs to shine on him once in a while! He is a great Dad!
This photo from about 25 years ago is one of my favorites of my husband and our twin daughters. We traveled to Des Moines to visit Adventureland. The girls were 3 years old and thought all the rides (appropriate for 3-year-olds) were so thrilling! I remember feeling so grateful that my husband is such an amazing father.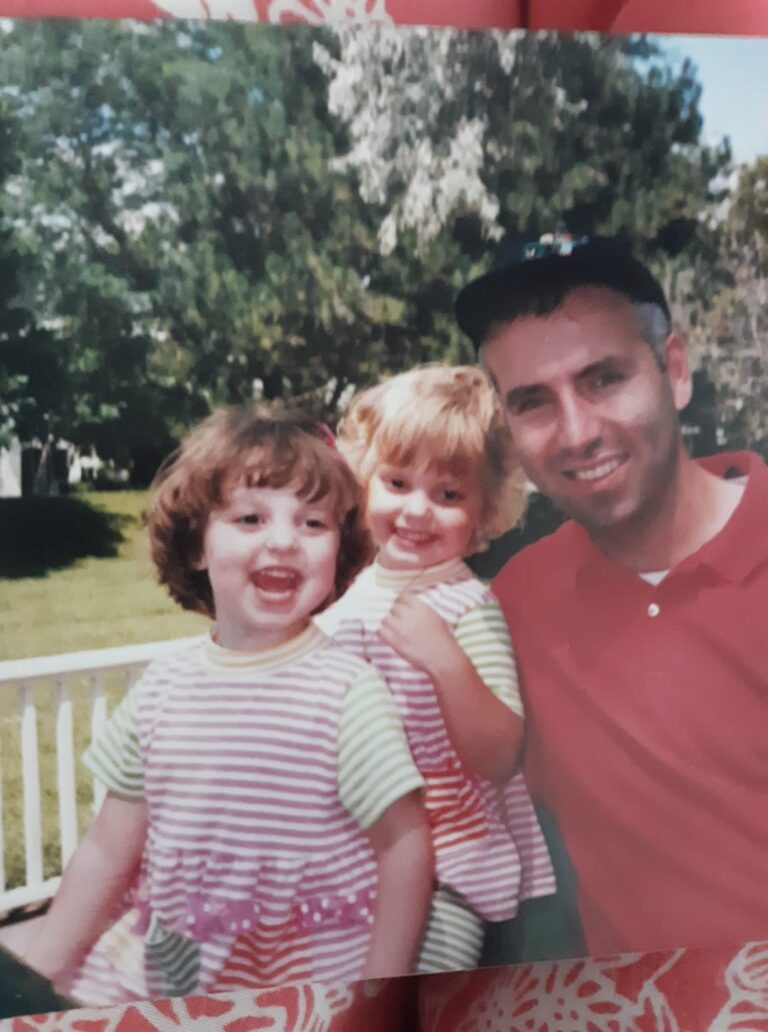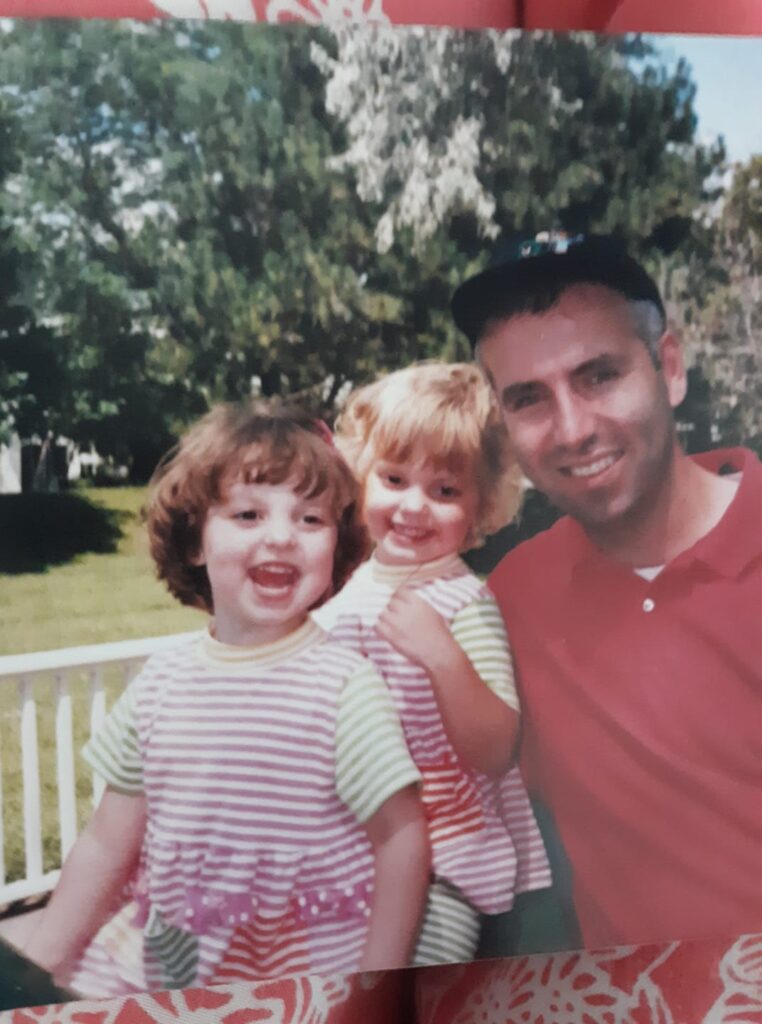 Whether you are honoring your father, grandfather, father figure, dog dad, husband, or just best pal, here is a Father's Day Gift Guide that is sure to hit the mark with your favorite "fill in the blank!"
This blog contains affiliate links. This means a small commission is earned if you make a purchase by using this link. The price you pay will be the same whether you use the affiliate link or go directly to the vendor's website using a non-affiliate link.
Father's Day Gift Guide 2022
Dads Want to Look Good!
Goodfellow & Co. Cologne – Who knew that blue sage and tonka smell so good!
Every Man Jack Beard Butter – Leaves the beard super soft with a wonderful sandalwood scent but no greasy hands.
Father/Son Baseball Hat Set – Set of 2 hats lets the world know who is #1!
Dad Boss Slippers – Let your favorite father know who is boss!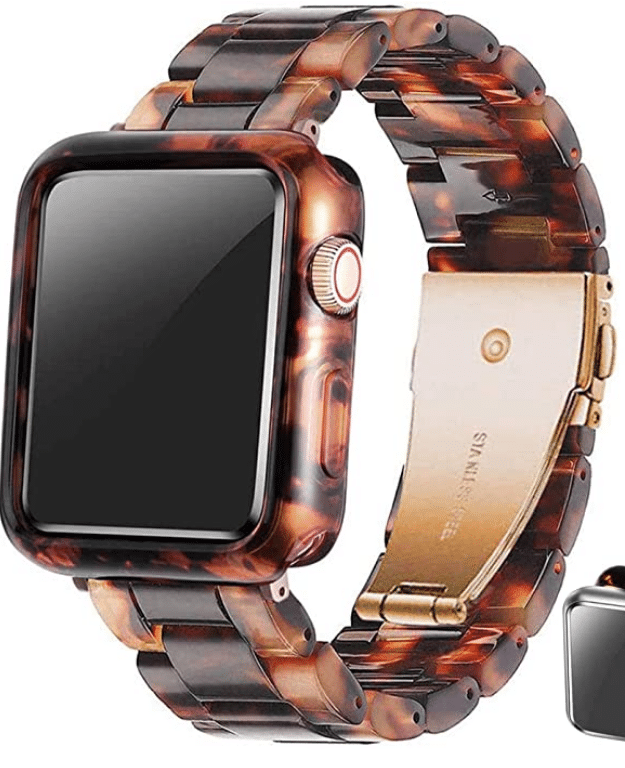 Tortoise Stretch Band Apple Watch – Stylish watch that fits every size wrist and is water-resistant.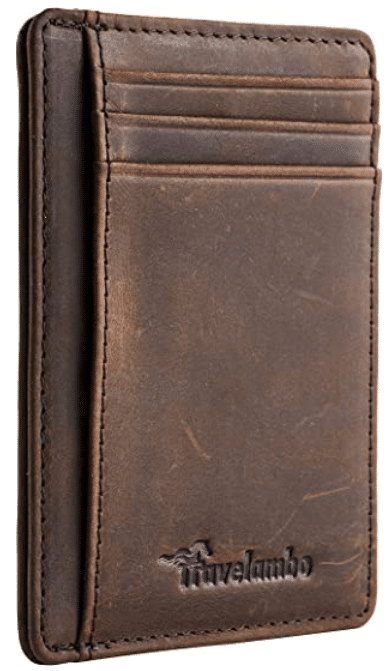 Leather Slim Wallet – RFID protection in a super slim silhouette.
Personalized Cufflinks – Leather and brass; Hand-made and personalized; Total winner of a gift!
Food, Fun, and Fathers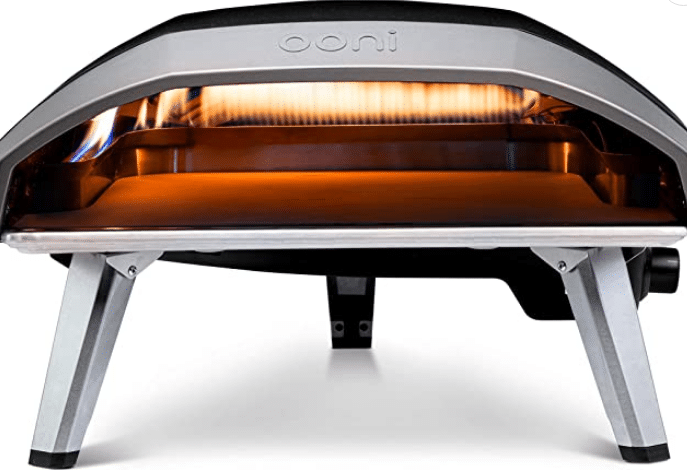 Ooni Gas Pizza Oven – Authentic stone-baked pizzas inside or outdoors!
Hot Sauces of America Gift Box – Regional flavors from across America will spice up your dad's cooking with this saucy set.
The Dad's Bucket List – "100 Family Activity Cards for Family Time Between Fathers & Kids for New Dads & Dads Who Have Ev/erything"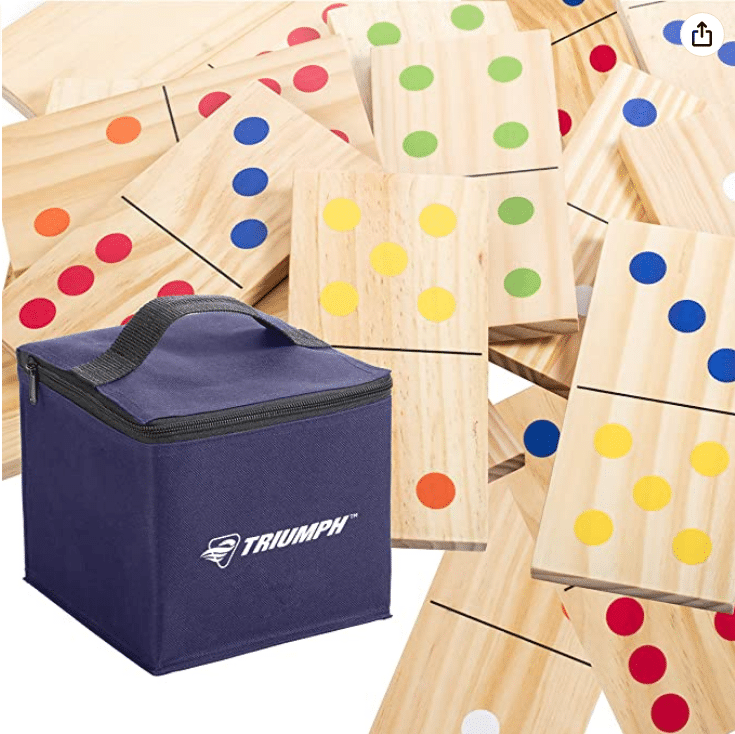 Lawn Domino Set – This 28-piece wood domino set comes with a carrying bag and is perfect for game time in the backyard!
Vice Pro Drip Golf Balls – Set of 12 golf balls with luminous red and blue speckles.
Quirky and Unique
3-speed Record Player – Suitcase style turntable in 3 speeds with built speakers. Also, blue tooth enabled!
Swivel Cheese Board with Knives – This multi-level cheese board is made of bamboo and even has storage for serving knives!
Urban Map Glass – Beautiful etched with your favorite city map…this glass has LOTS of cities from which to choose!
Deep Sea Sand Art – Take your dad on a beach vacay without ever leaving his office or home.
For the GrillMaster
Bristle Free Grill Brush – Have you ever had a grill brush that eventually disintegrated? No more with this powerhouse bristle-free grill brush that will take care of even the most burnt-on food.
Himilayan Salt Barbecue Plank – Pops can beautifully cook and serve food on this hand-carved salt plank that will hold its temperature for a long time. Hot veggies? Check! Cold sushi? Check!
Easy-to-Flip Barbecue Skewer Rack – Have a bunch of kabobs to grill? This skewer rack makes it easy…no lost veggies here!
What It's All About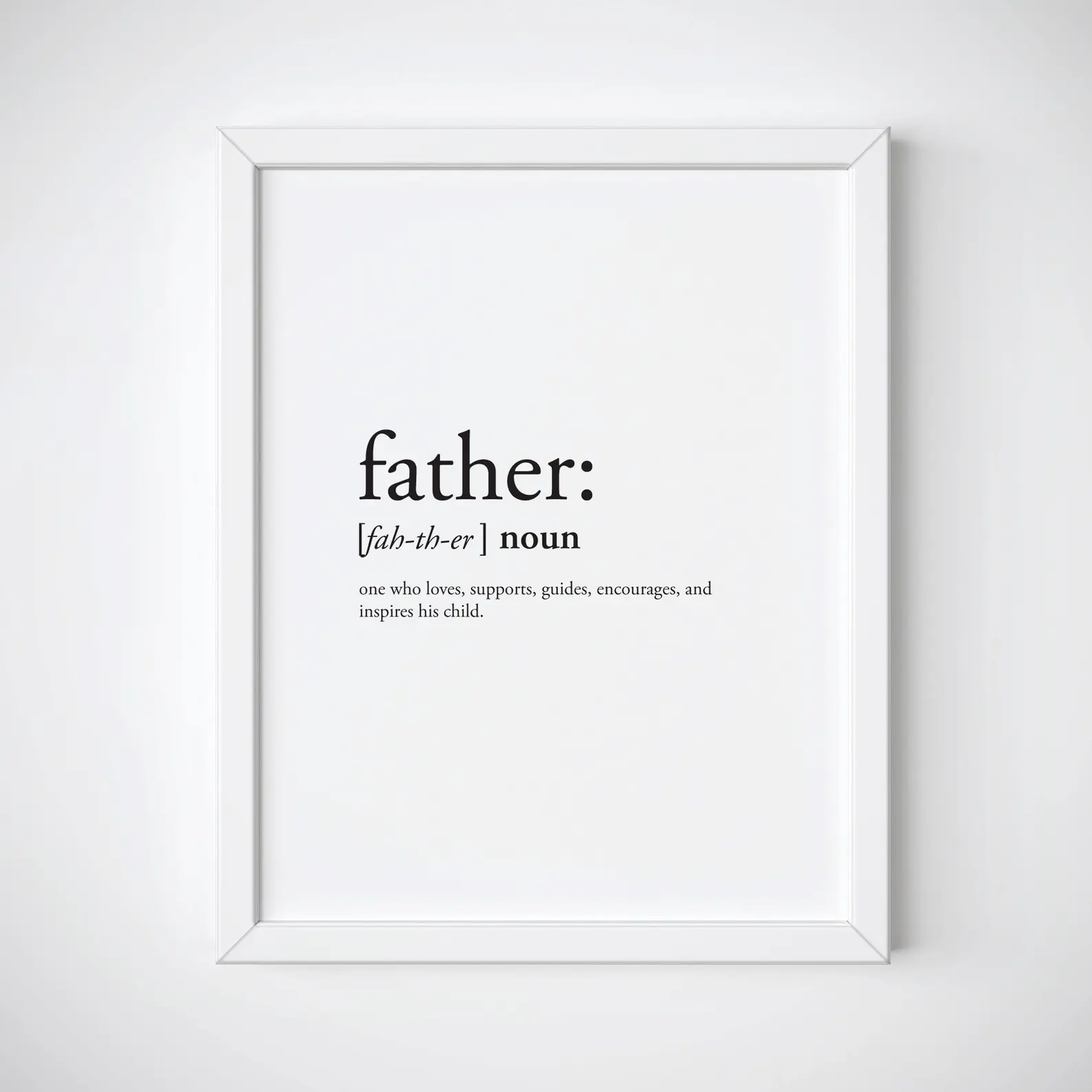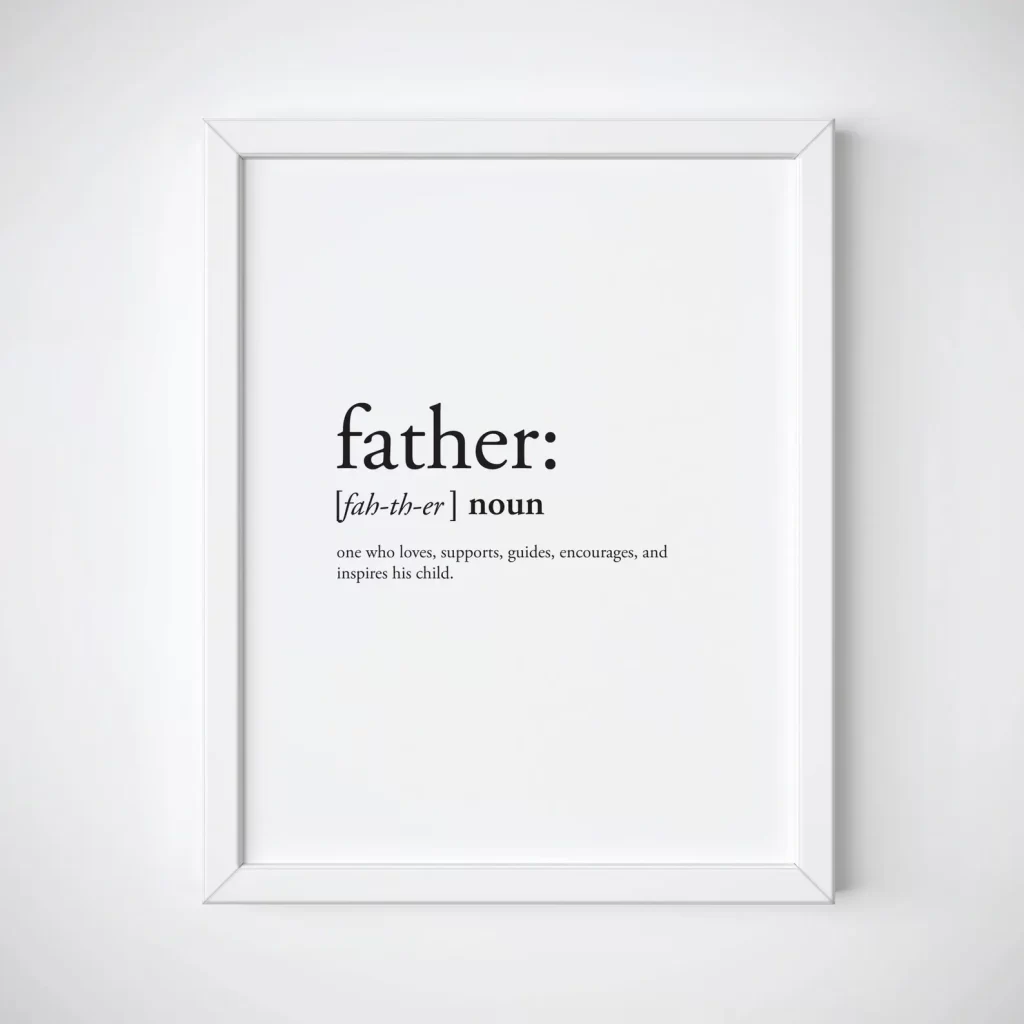 Father Print – Download and print this digital art for a meaningful daily reminder that is perfect in any room of the house.
Need More Ideas?
I had some great ideas in last year's Father's Day Gift Guide that are still good today! Check it out!
13 Amazing Father's Day Gifts Any Dad Would Love
Father's Day is a time to give love and gratitude to those special people who make a difference in our lives. Whatever you give that special father for Father's Day, add a smile, a hug, and all the love in your heart!
Happy Father's Day!
Cheers!