An Easy and Elegant DIY Wireless Wall Sconce Hack
Are you ready to shed some light on transforming your living space with a touch of DIY magic? This magic light hack will help to create your own stylish wireless wall sconce out of some simple home decor.
With rattan tissue boxes, battery-operated puck lights, and a trusty hot glue gun, I'll show you how to brighten up your home while adding a personal touch to your decor. Let's light up your home, one sconce at a time!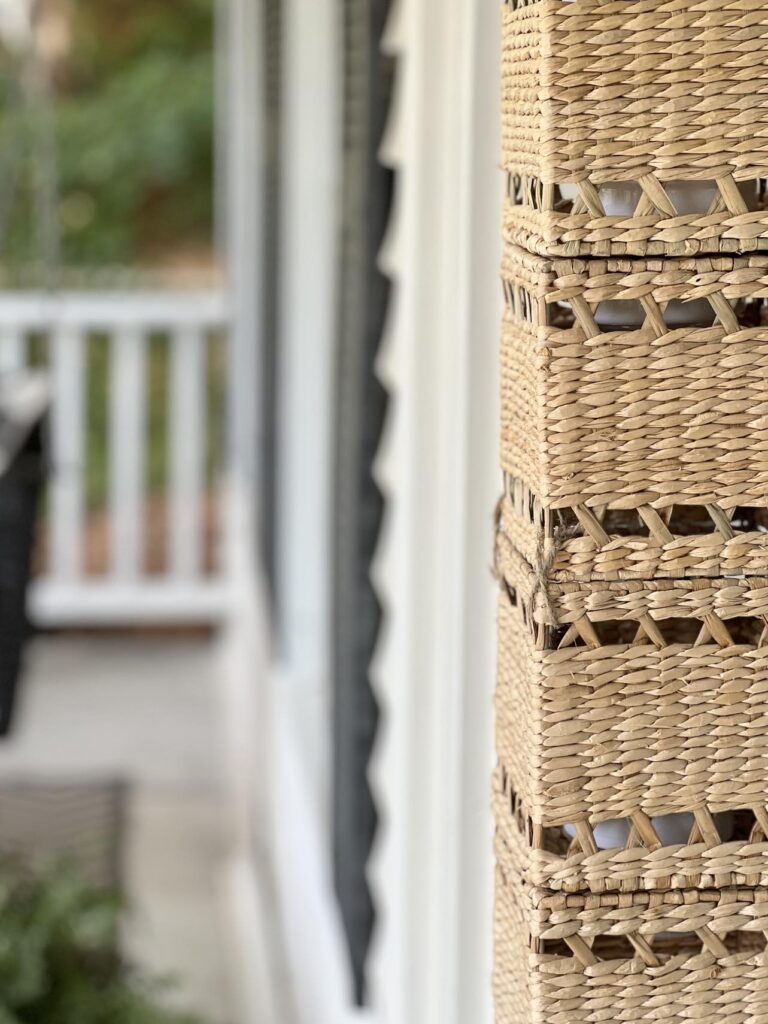 This blog contains affiliate links. This means a small commission is earned if you make a purchase by using this link. The price you pay will be the same whether you use the affiliate link or go directly to the vendor's website using a non-affiliate link. As an Amazon Influencer, I earn from qualifying purchases.
Once upon a time…
It was a dark and stormy night!
(Ok, maybe it was just night.)
And the power went out just as I was in the middle of reading a gripping novel…
(Actually, I was reading in bed and wanted a snack…)
With only a candle for light, I fumbled around, trying to find my way to the kitchen.
(Truthfully, no candle in this scenario. But there was no nearby light switch and only a wall unit night light nearby.)
That's when I tripped over Bentley's squeaky dog toy, creating a symphony of startled yelps and unexpected wobbling on my part.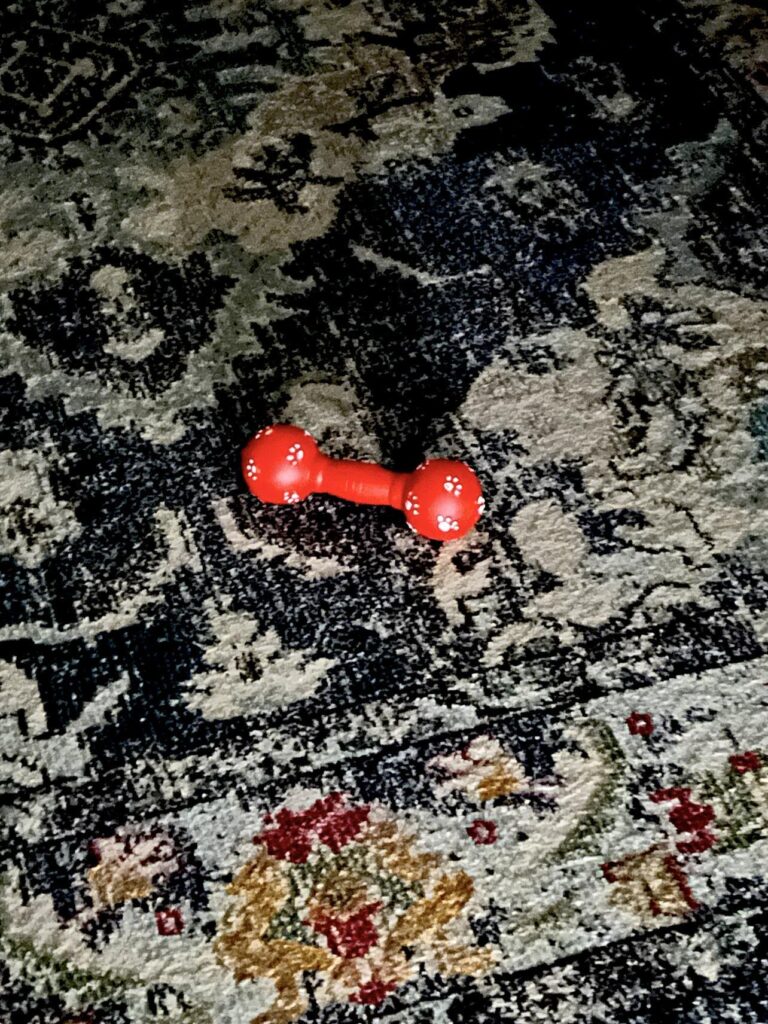 If only I had a wireless light fixture at that moment!
Blog topic hint!)
I could have effortlessly lit my path with the touch of a remote, avoiding the canine cacophony and the near-miss disaster of toppling snacks!
(Don't you love hyperbole?)
Lesson learned: a wireless wall sconce isn't just for ambient lighting; it's your secret weapon against late-night snack sabotage and surprise pet concerts!
Why a Wireless Wall Sconce is a Good Idea
Why go wireless? Here are just a few reasons why!
Easy Installation: No need for complicated electrical wiring or professional installation. Wireless wall sconces are a DIY dream project.
Versatility: You can place them anywhere in your home without the limitations of electrical outlets, making them perfect for bedrooms, hallways, bathrooms, and outdoor spaces.
Enhanced Ambiance: Wireless sconces will instantly brighten dark areas and create a cozy and inviting atmosphere in any room.
Safety: They provide a reliable source of light during power outages, ensuring you can move around safely in the dark.
No Cords or Wires: Say goodbye to unsightly cords and wires dangling down your walls. Wireless sconces keep your space neat and clutter-free.
Remote Control Convenience: This wireless sconce project uses a quick light remote control, allowing you to turn on the light without getting up from your seat.
Portability: You can change their placement whenever you want, which is great for redecorating or when you want to try different lighting arrangements.
No Wall Damage: Creating and hanging a wireless sconce won't damage your walls, making it an excellent choice for renters or those who prefer not to put holes in their walls.
Unique Decor Element: A wireless sconce adds a touch of elegance and sophistication to any desired location in your home, becoming a conversation starter for guests.
Illuminate Your Space with a Charming DIY Wireless Wall Sconce
Exaggerated stories aside, I'm so excited to share a magic light trick to create a unique wireless wall sconce using some unexpected home decor items.
I love the warm glow and look of sconce lights but I don't always want to go to the work and expense of electrical work.
Instead, I found an easy way to create wireless sconces that require no electrical wiring, mounting plate, or even a regular light bulb.
I saw this simple DIY project idea on TikTok and could immediately see how versatile these DIY wireless lights could be.
It all starts with a tissue box…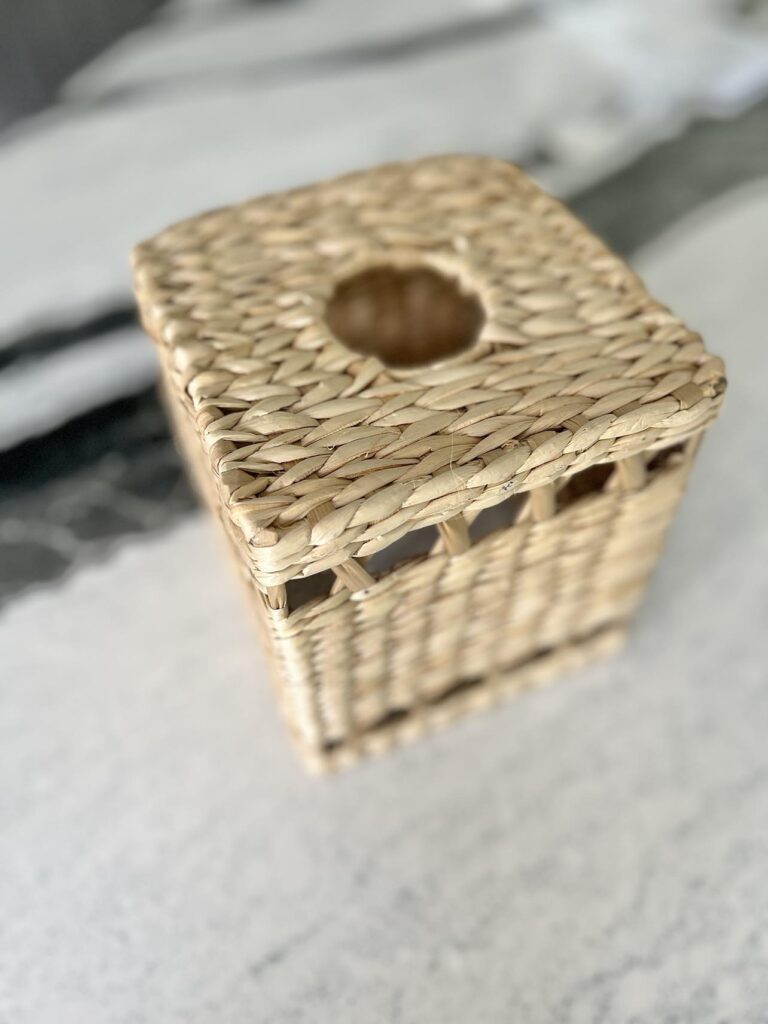 Supply List
Here are the Materials You'll Need: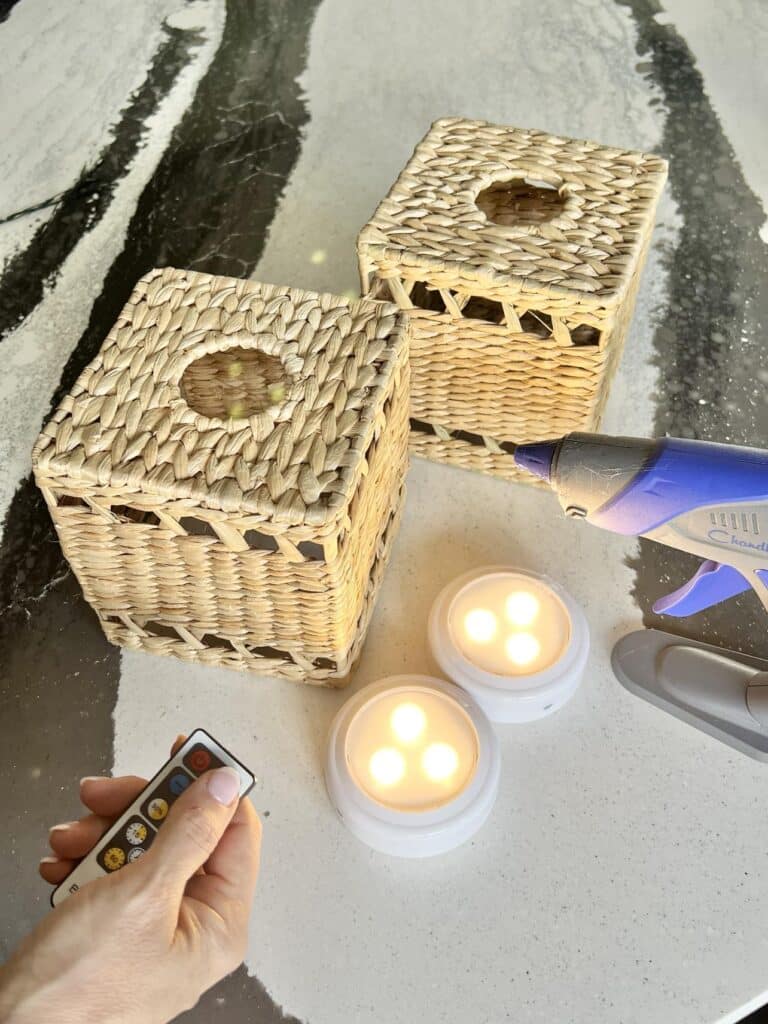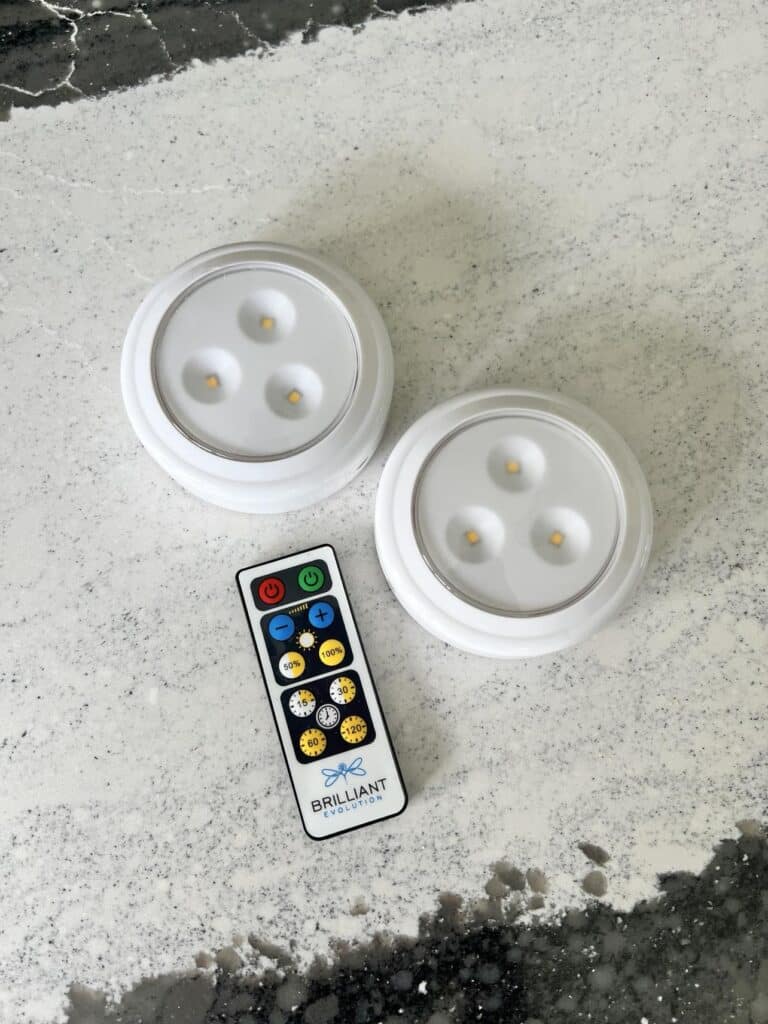 ​How to Construct a DIY Wireless Wall Sconce
This magic light hack is so simple and can be completed in just a few easy steps.
LED puck lights are perfect for this project as they don't require any wiring or electrical expertise. Just be sure they have fresh batteries, so your sconce shines brightly.
Start by applying a generous amount hot glue around the surface area edges of the puck lights to secure them in place on the inside of each tissue box.
Be careful not to block the battery compartment on the back of the puck light or the remote control sensor. This will ensure that your led lights will always pop on.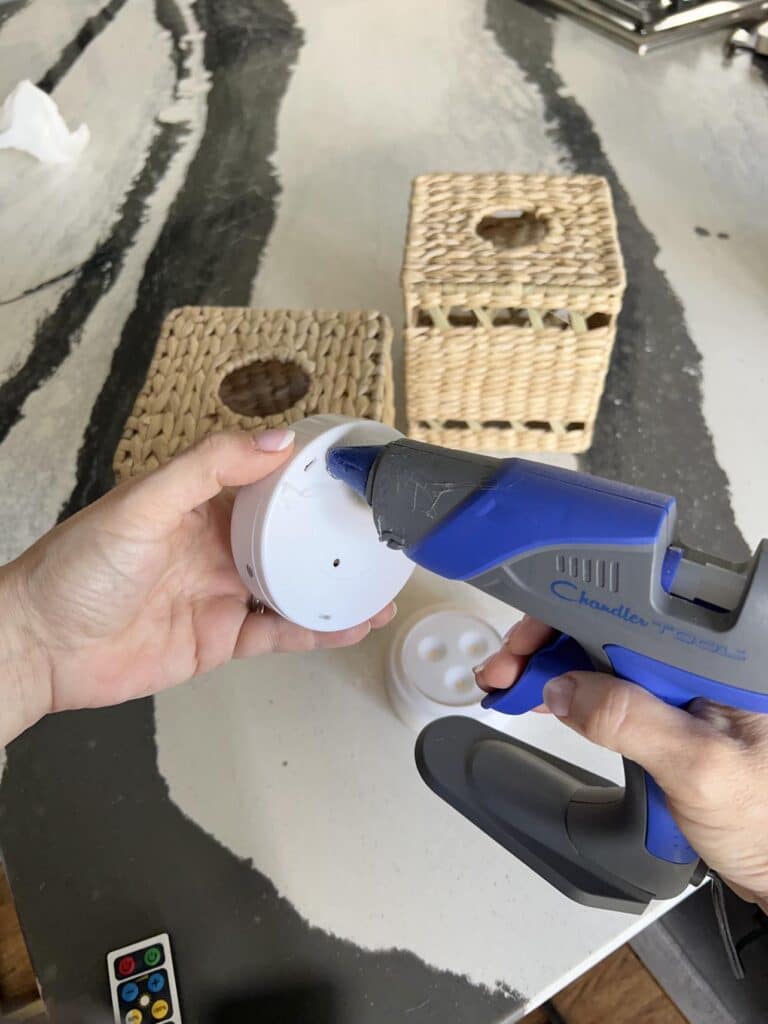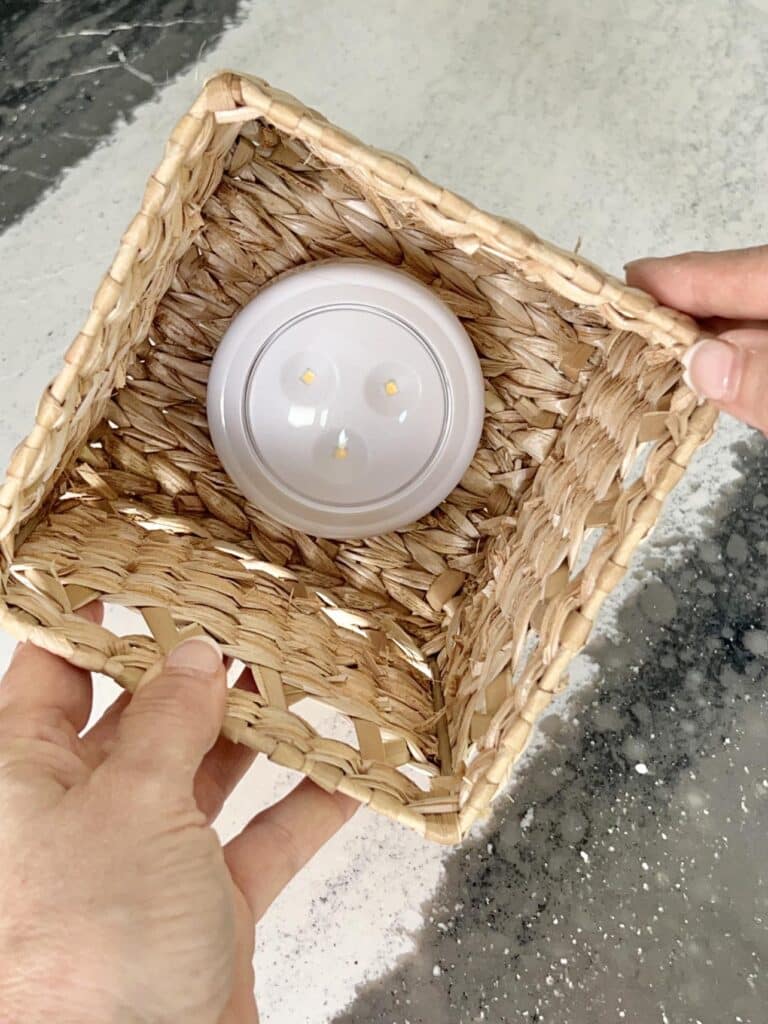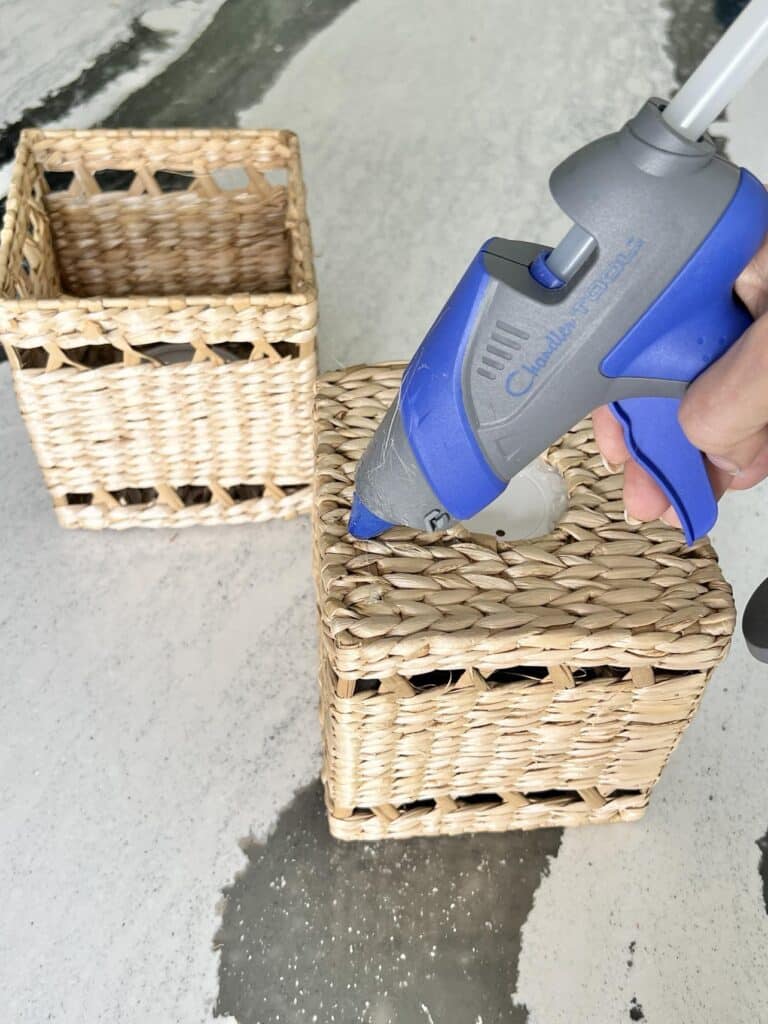 Next, glue the flat surface of one tissue box to the top of the other.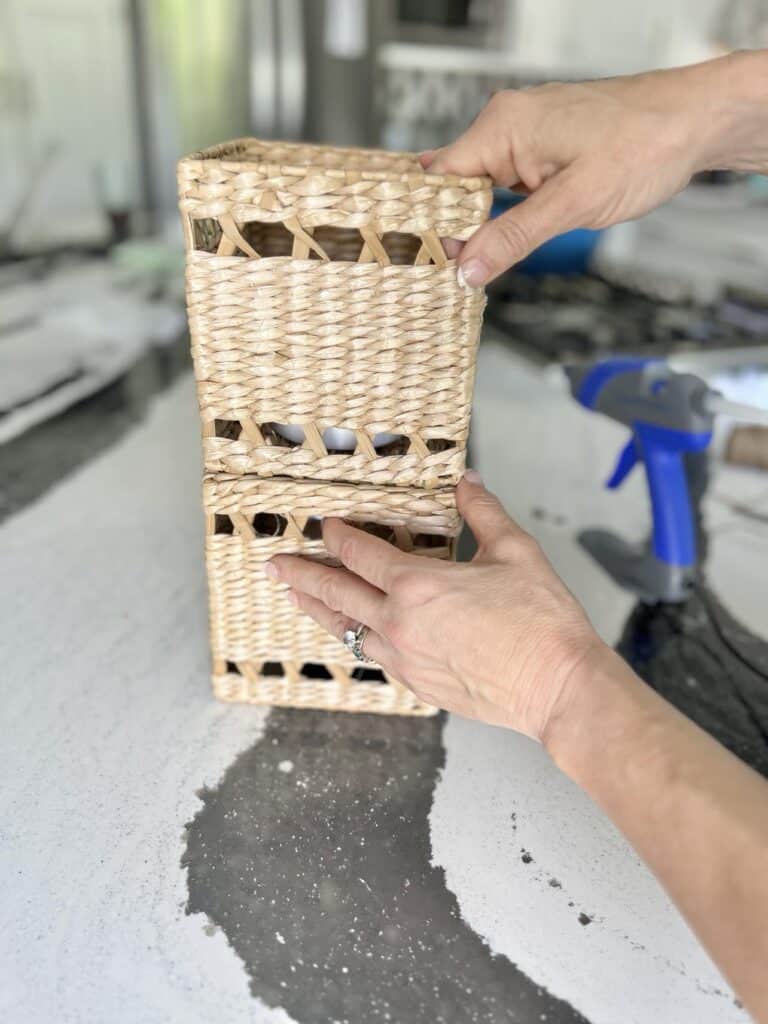 You can stop here with two tissue boxes or you can continue to add more tissue boxes with battery lights for a taller sconce.
To build a taller wall sconce, take two sets of glued tissue boxes and tie them together at the corners using some jute twine.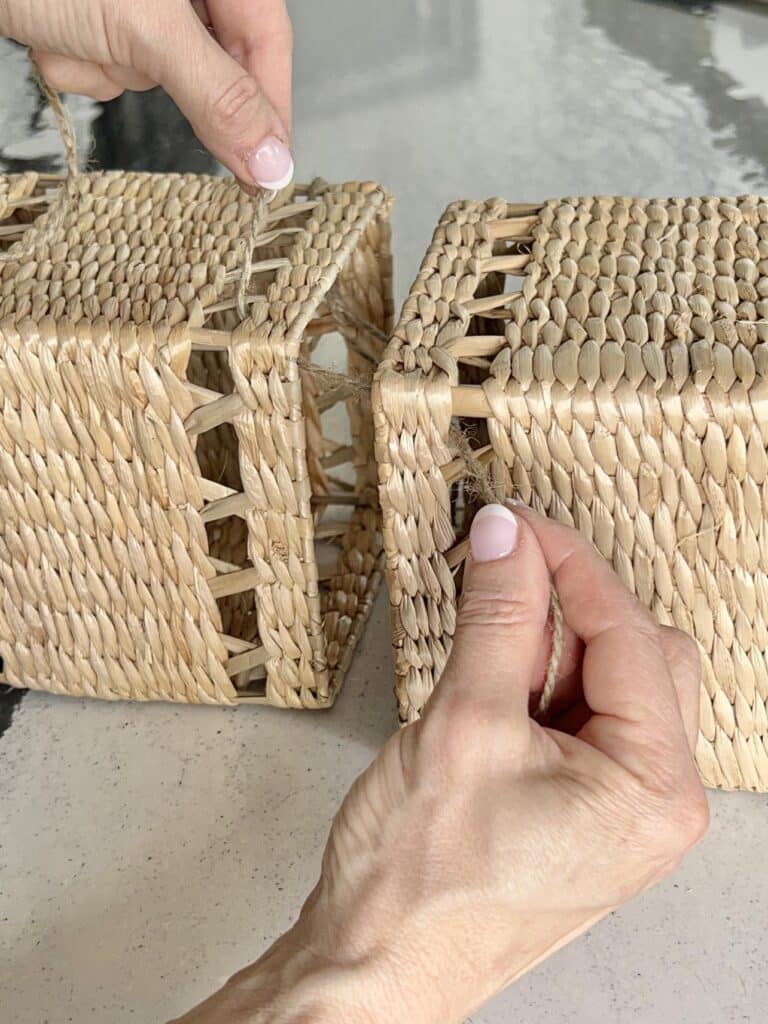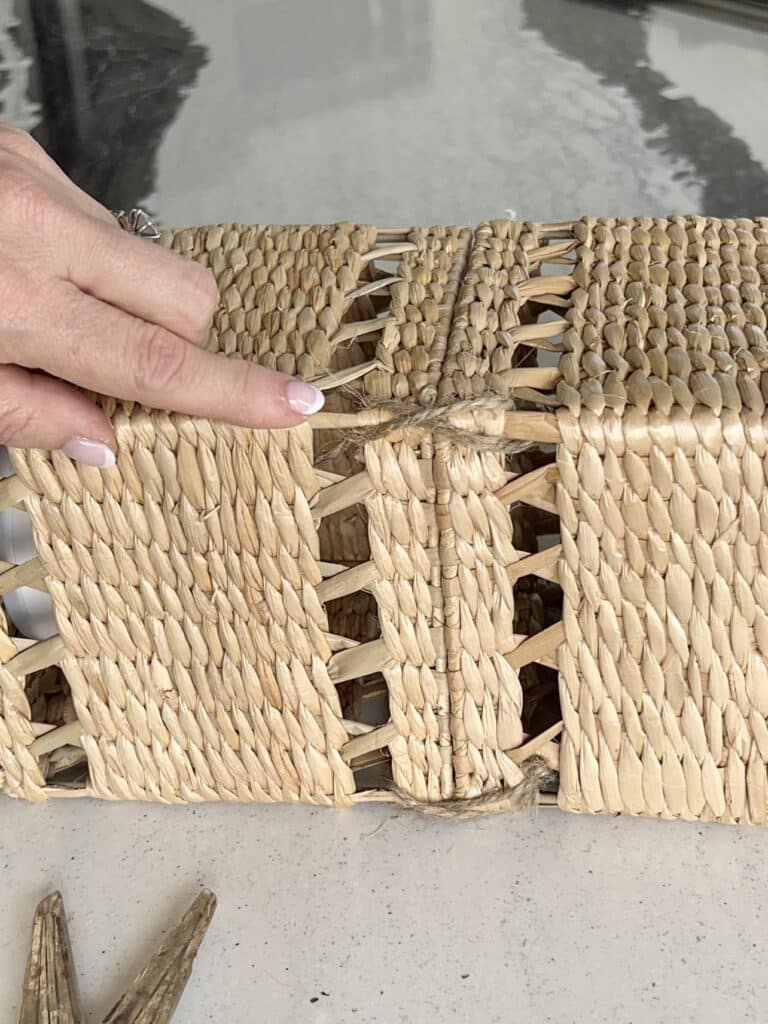 Hang it up! The open weave of the rattan allows you to hang this by using a simple nail or hook.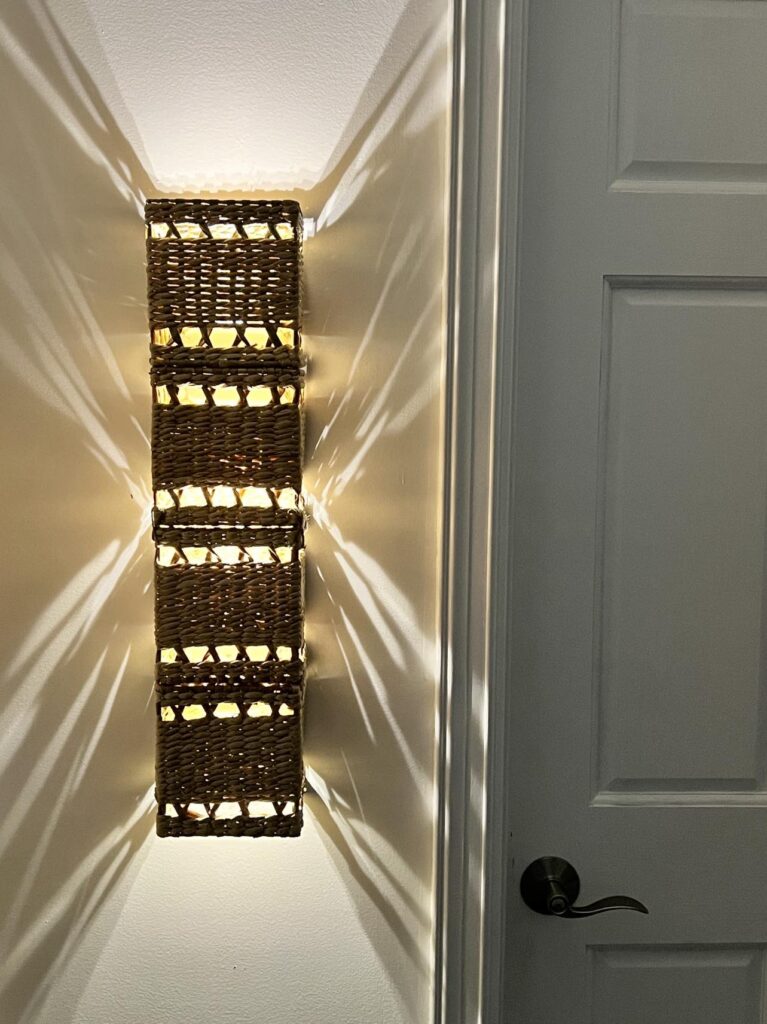 How Do I Change the Batteries?
Battery-operated puck lights are a beautiful thing!
If your sconce is made from two tissue boxes, simply screw off the top of the puck light and you can easily change out the batteries.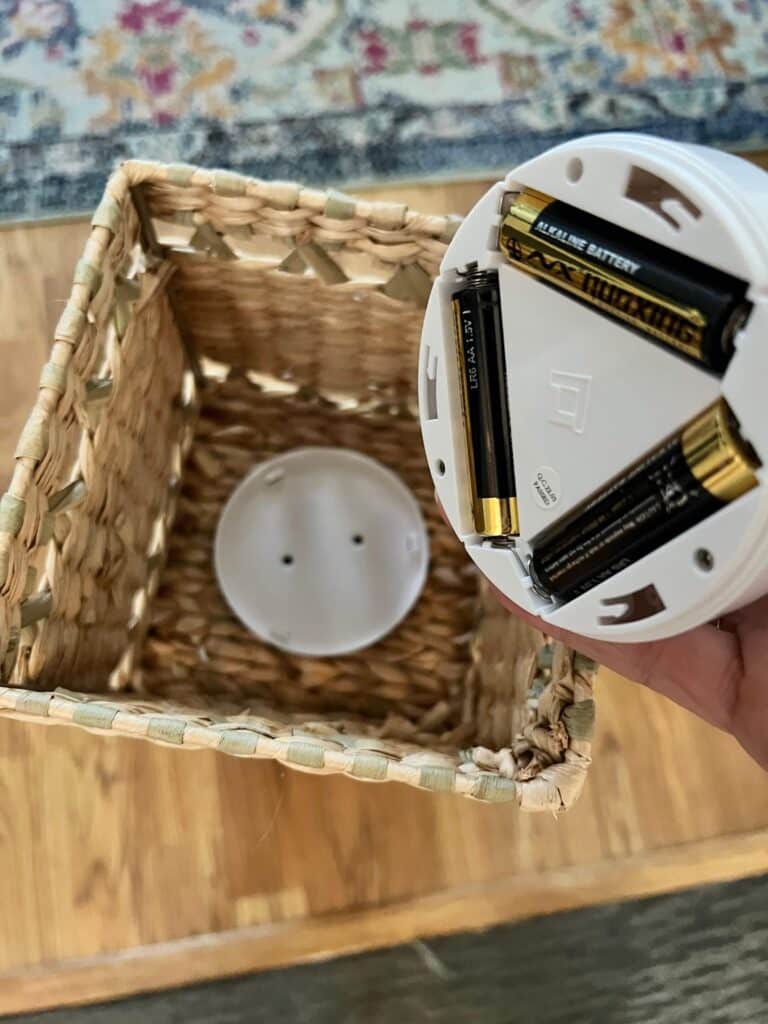 If you used four tissue boxes, you will need to separate the middle two boxes where you connected them. I used a simple kitchen knife to cut through the thin layer of dried hot glue to separate the boxes in order to change the batteries.
Then, I just glued them together again! No one is the wiser!
Decorating with Your Battery-Operated Wall Sconces
Now that your sconce is ready, it's time to find the perfect spot for it in your home.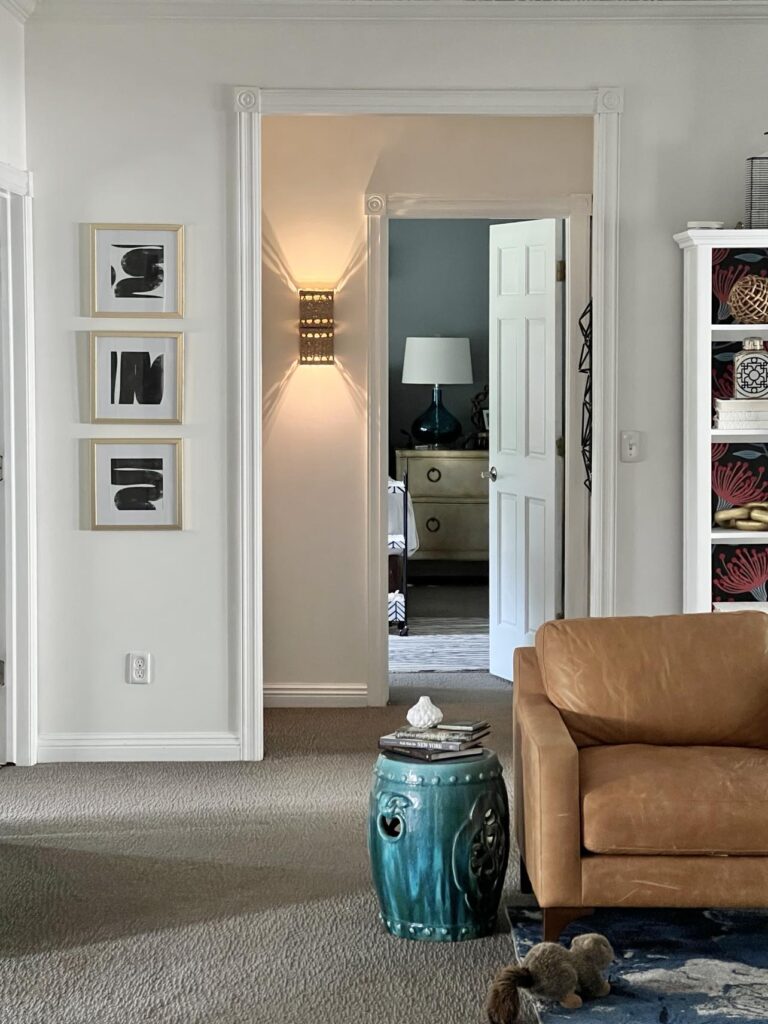 Place this DIY wall sconce light in a hallway to illuminate the way on a dark night. (And shine a light on all those dog toys!)
Add a couple of these sconces on each side of a bed as stylish reading lights.
In your living room, your wireless wall sconce can serve as a focal point or accent lighting, making your space feel warm and inviting.
Hang a pair of sconces on either side of a mirror or artwork to create a charming area in your dining room. It's a fantastic way to set the mood for dinner parties or family gatherings.
Tuck wall-mounted lights into the corners of a cozy window seat.
Don't forget the outdoors! This sconce can find a home on a covered patio or porch. It's an excellent way to enjoy your outdoor space after dark.
From daylight chic…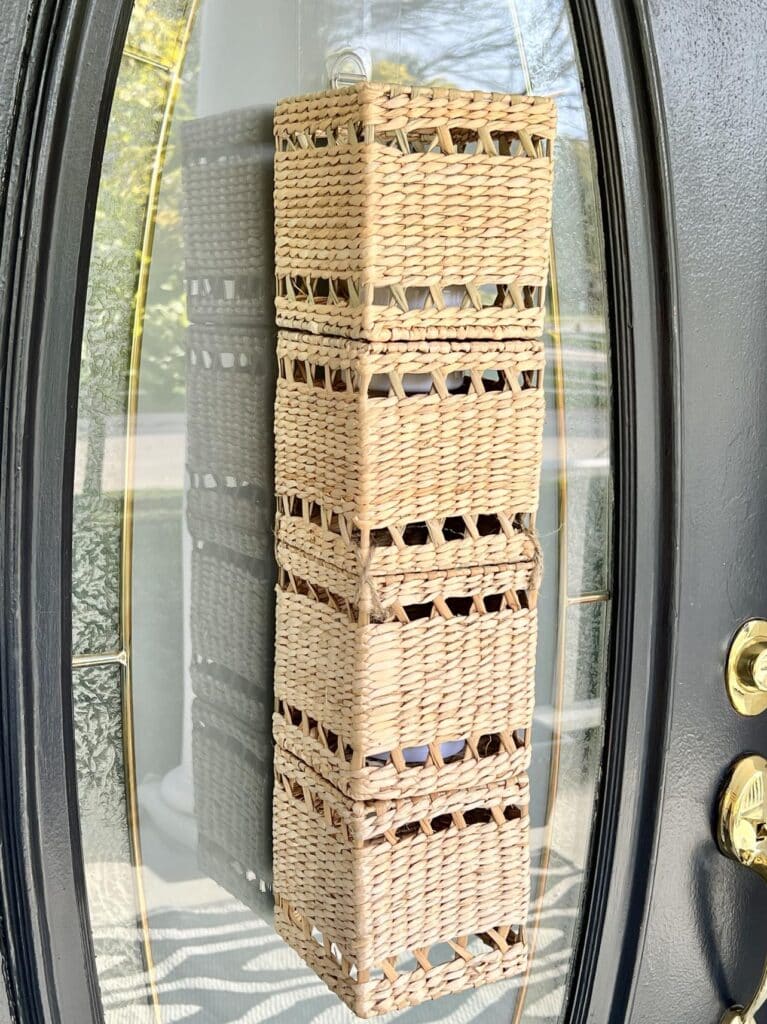 …to the cozy glow of evening light!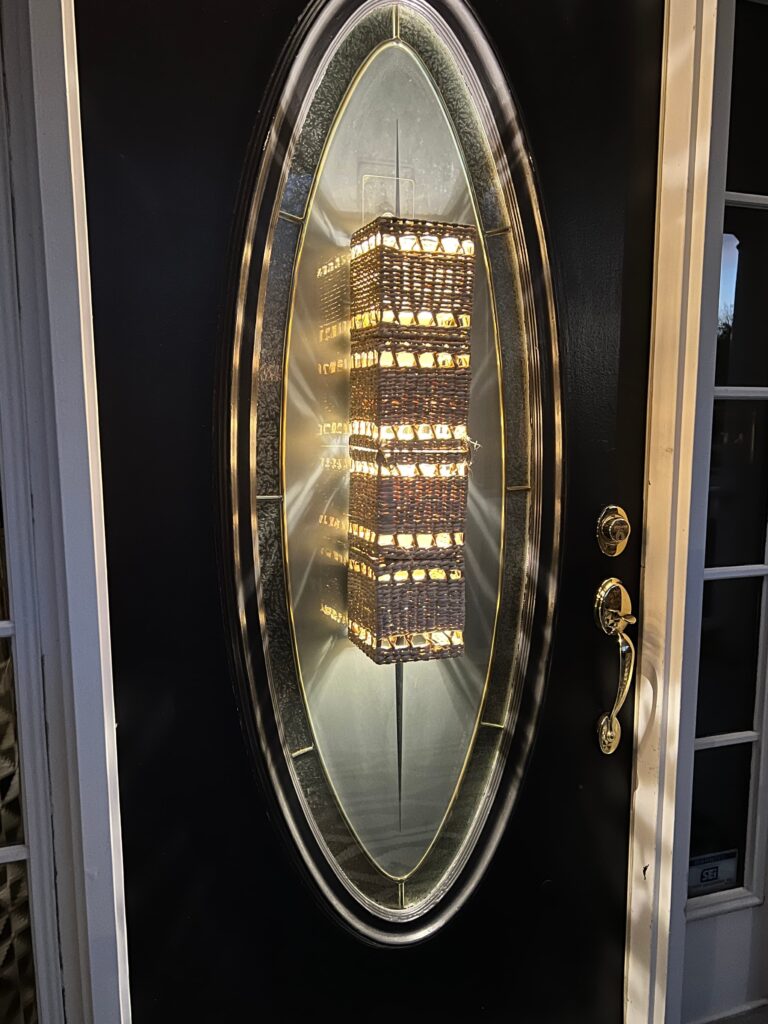 Creating a DIY wireless wall sconce is a perfect choice for brightening up your space while showcasing your design creativity. The best part is this project allows you to add a personal touch to your decor, providing both illumination and a decorative focal point for any room in your home.
So tap your remote and enjoy the inviting glow of your handiwork!
Cheers!

Don't Forget to Pin It!
Pin the image below to your boards on Pinterest (just click the Pin button in the top left corner). You can also follow along with me on Pinterest!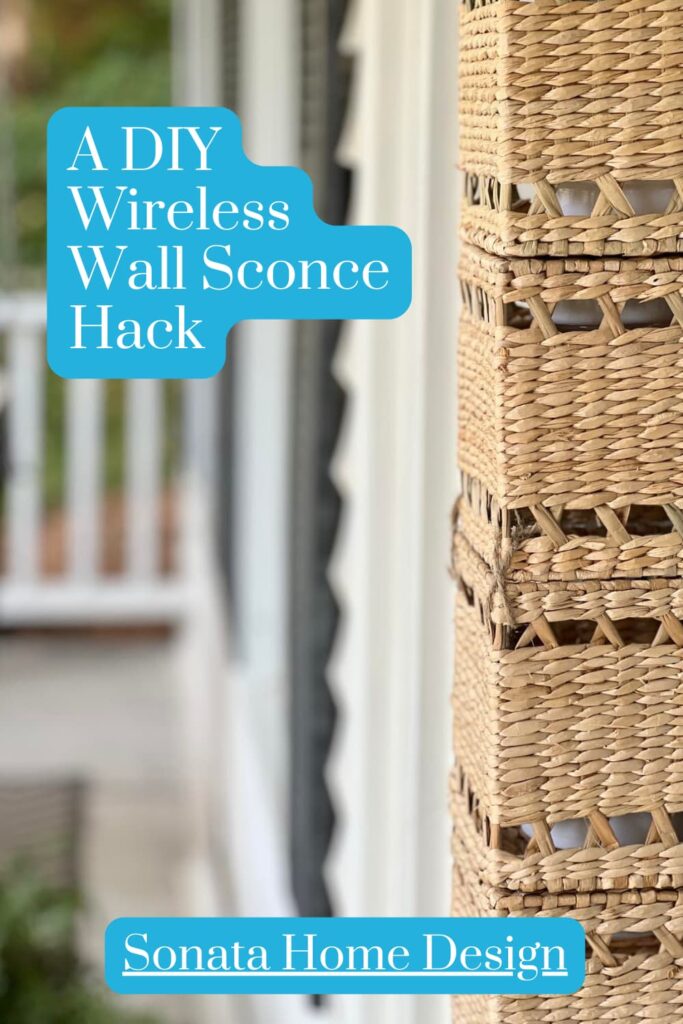 DIY Projects That Shine
A Wallpaper Mural Transformation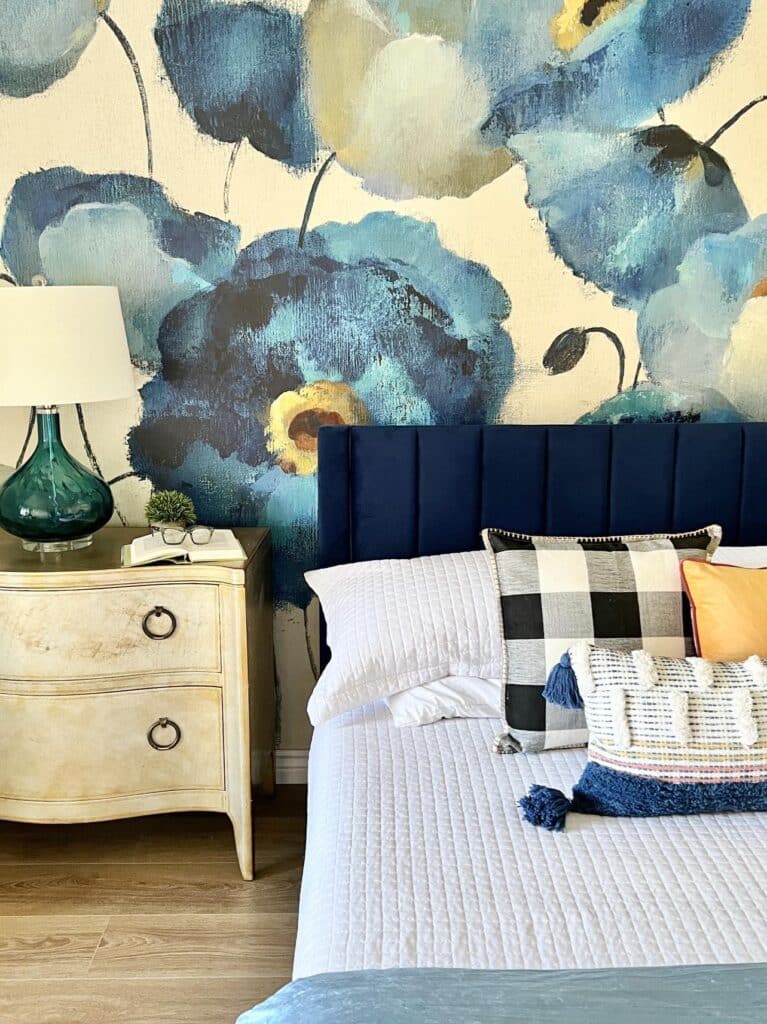 A DIY Before and After Fireplace Makeover