A Quick Summertime Dough Bowl Idea…or Any Bowl For That Matter
Discover a simple, quick, and fun summertime dough bowl idea (or any type of bowl) that will transport you poolside in a hot minute!
It's hot outside!
And a little too soon for my liking.
I am one of those people who like my temps between 72 and 78 degrees.
90 degrees and above have me scurrying inside where I am spoiled by the air conditioner.
Unless there is a swimming pool!
SPLASH!
Since I don't have one in my backyard…
And, since I am not wild about wearing a bathing suit…
I created a little poolside centerpiece indoors using my dough bowl!
This blog contains affiliate links. This means a small commission is earned if you make a purchase by using this link. The price you pay will be the same whether you use the affiliate link or go directly to the vendor's website using a non-affiliate link.
A Summertime Dough Bowl Idea
I needed a little inspiration for my summertime dough bowl idea. After all, a rustic dough bowl doesn't necessarily scream "pool time!"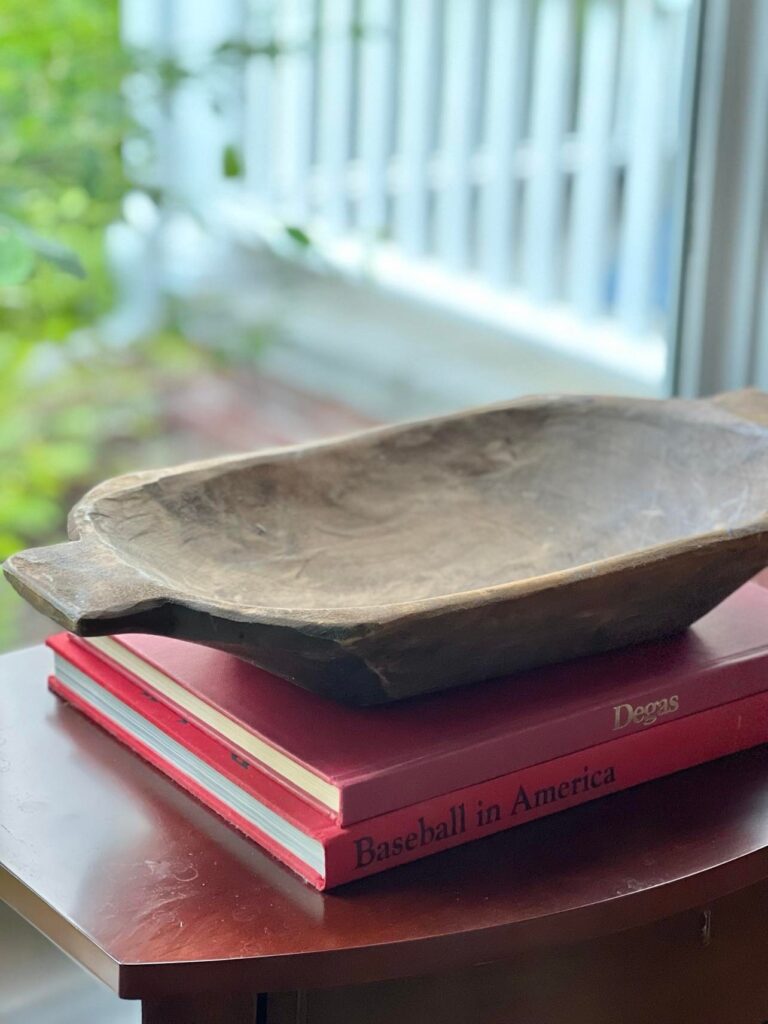 So, I look to my "indoor pool!"
This table in my craft room had gotten a fancy new blue foil makeover. The blue foil top is so reflective and always reminds me of a pool of water. The perfect inspiration for my poolside dough bowl centerpiece!
Not familiar with "The Dot"? Check it out here!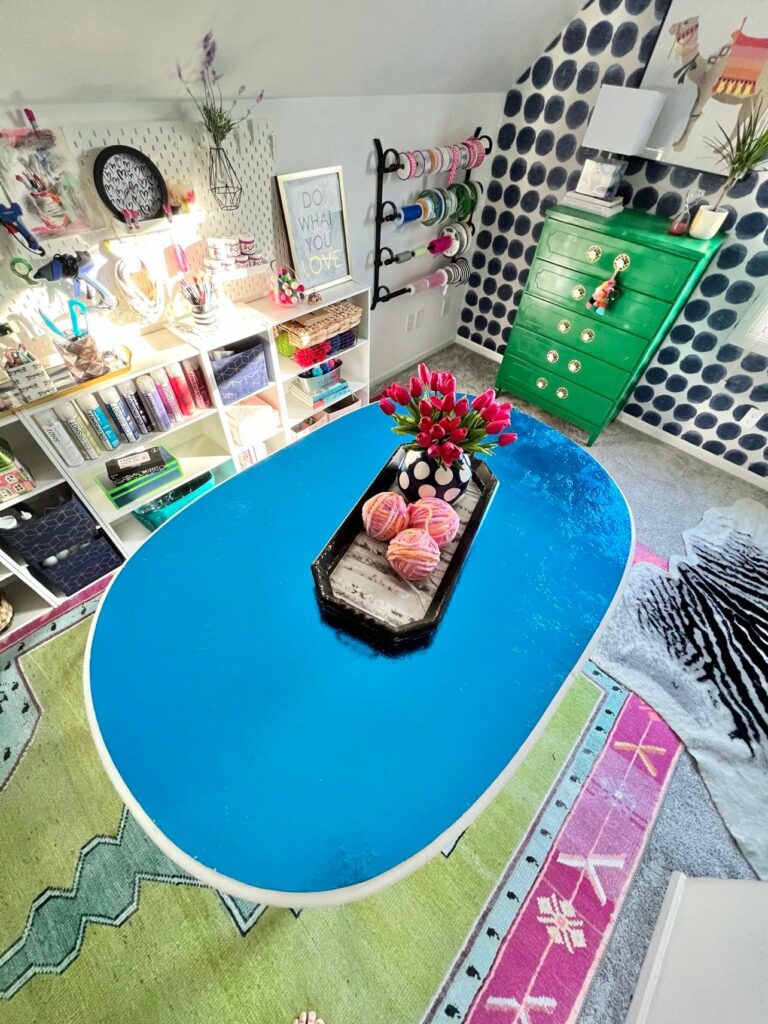 Everything looks great on this table! However, I think I need to swap out coffee for something cooler!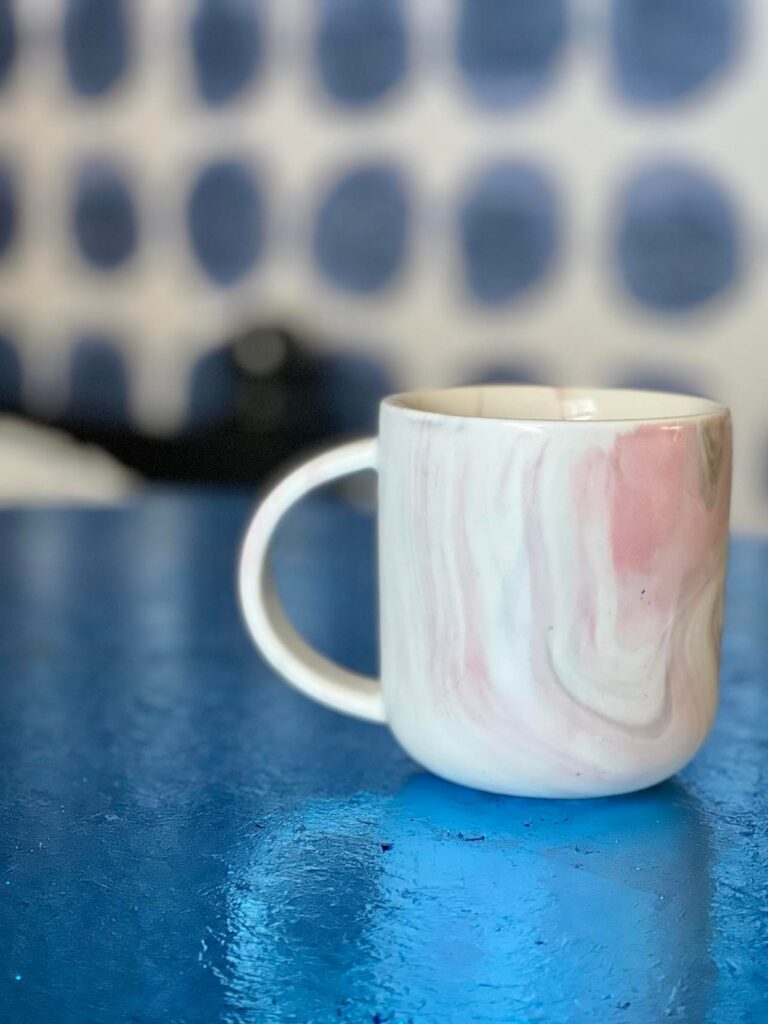 Bring out the Pool Noodles!
To elevate the bowl (literally, elevate!), I used a pool noodle purchased at a dollar store and some duct tape.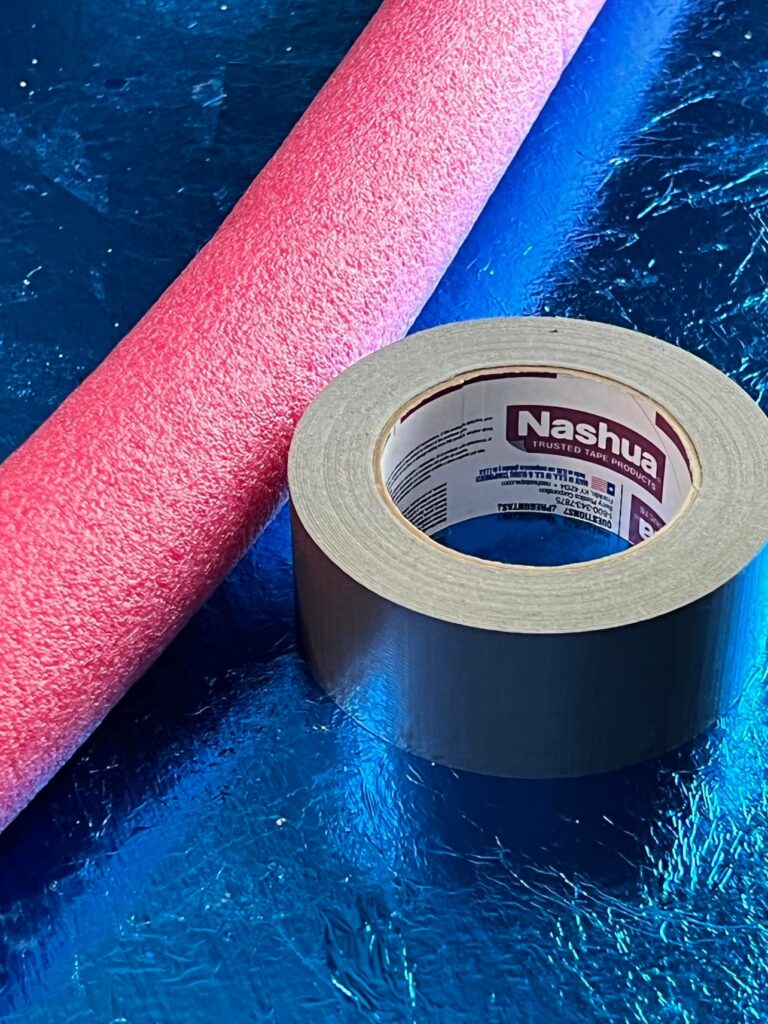 A quick twist of the pool noodle and it is easy to wrap the tape around the ends to create an instant circle. I then shaped it into an oval to fit the dough bowl shape.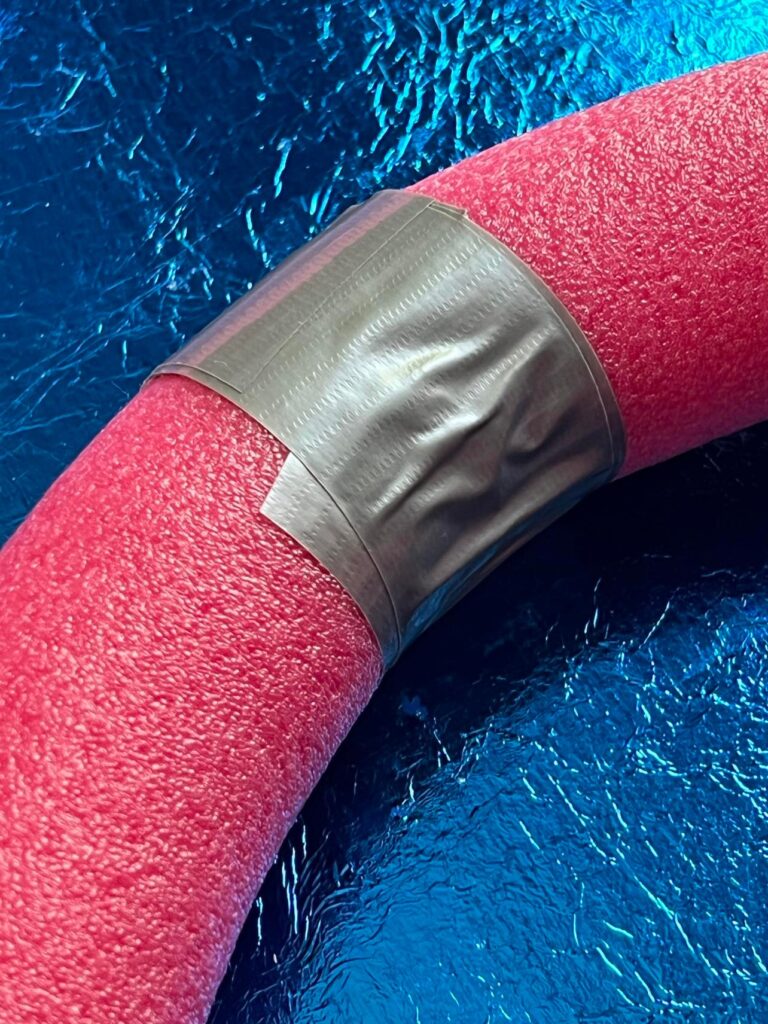 The dough bowl "floats" inside!
I "shopped" my house for beachy items that I could use to style the bowl.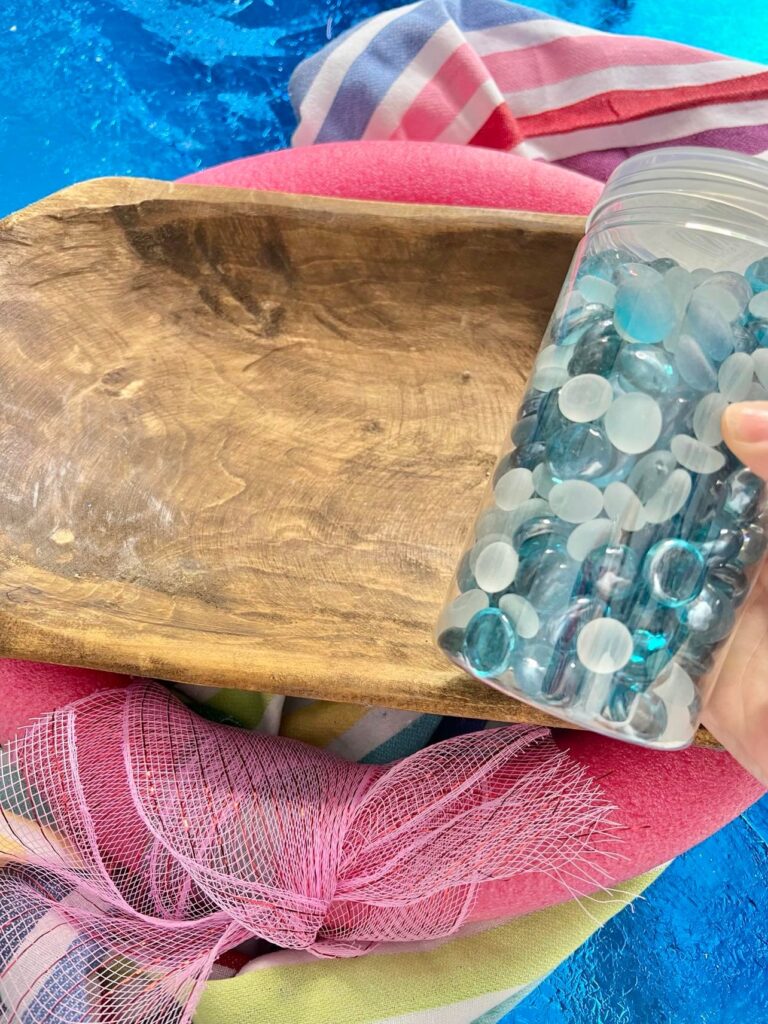 The glass pebbles in shades of blue give me pool vibes and look so pretty in the bowl. I love the contrast between the rustic wood and the pretty glass!
There is a functional purpose for the pebbles that you will see very soon…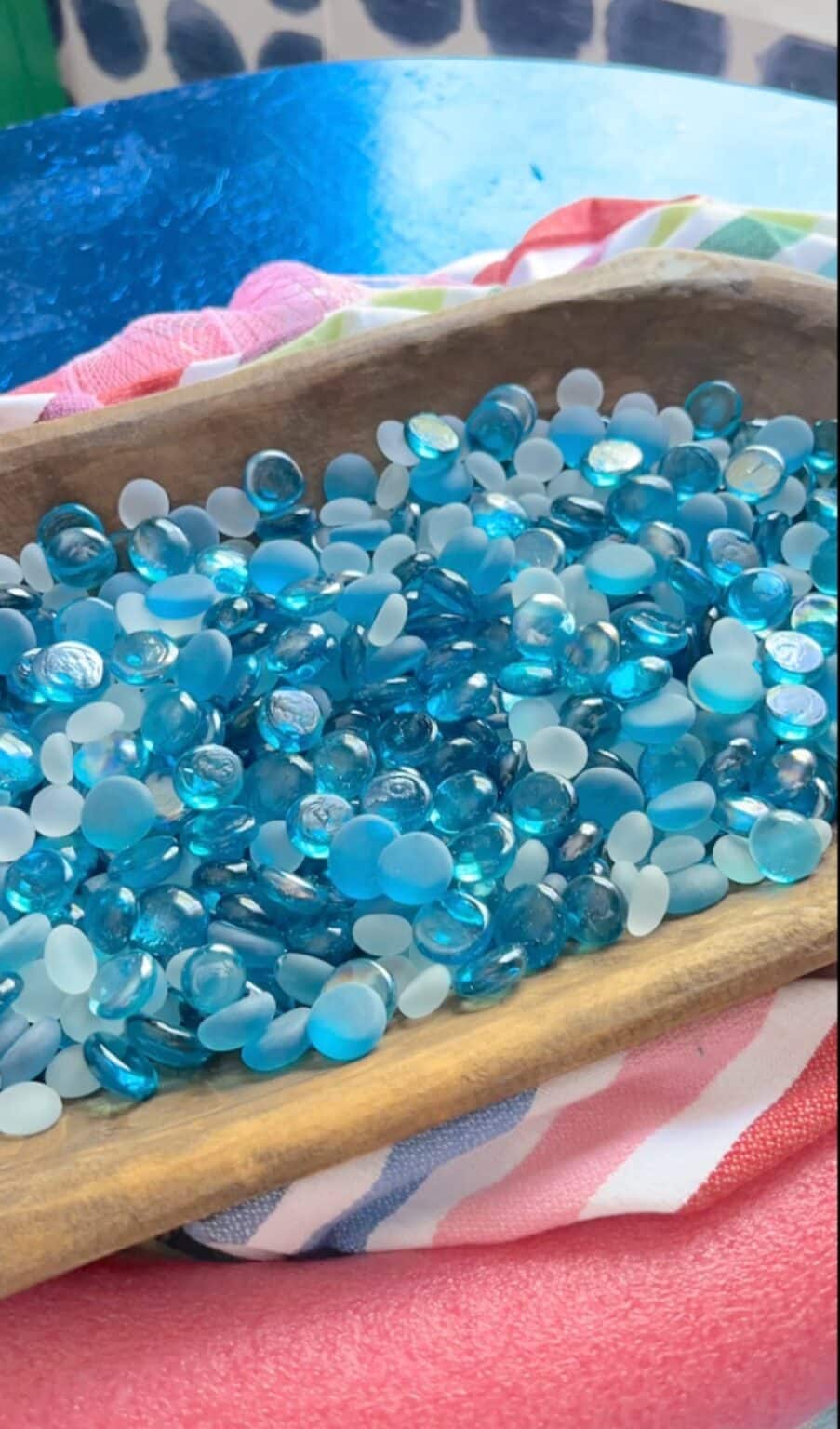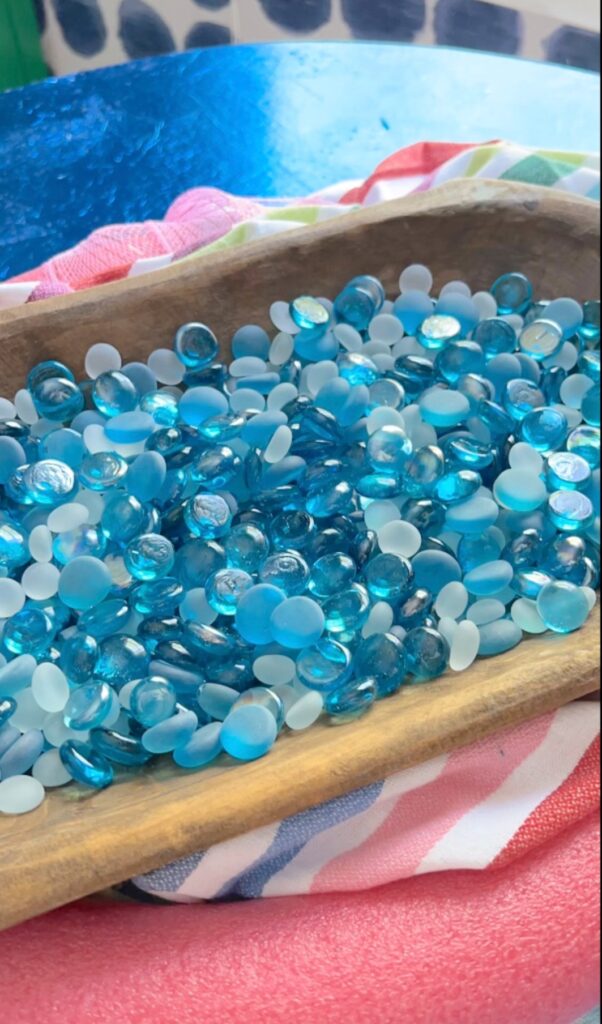 A summertime beach towel adds color and pattern!
Everything Needs a Purpose
The centerpiece needs a purpose. And, that purpose is to hold food and drink!
Cupcakes and sodas!
Blue foil cupcake liners and firework cupcake toppers bring in pool colors and celebration vibes!
Function Alert: You might notice that it is the blue glass pebbles in the bowl that elevate the cupcakes and sodas so they sit evenly. Use pebbles like this any time you need to elevate or even out a surface of a bowl!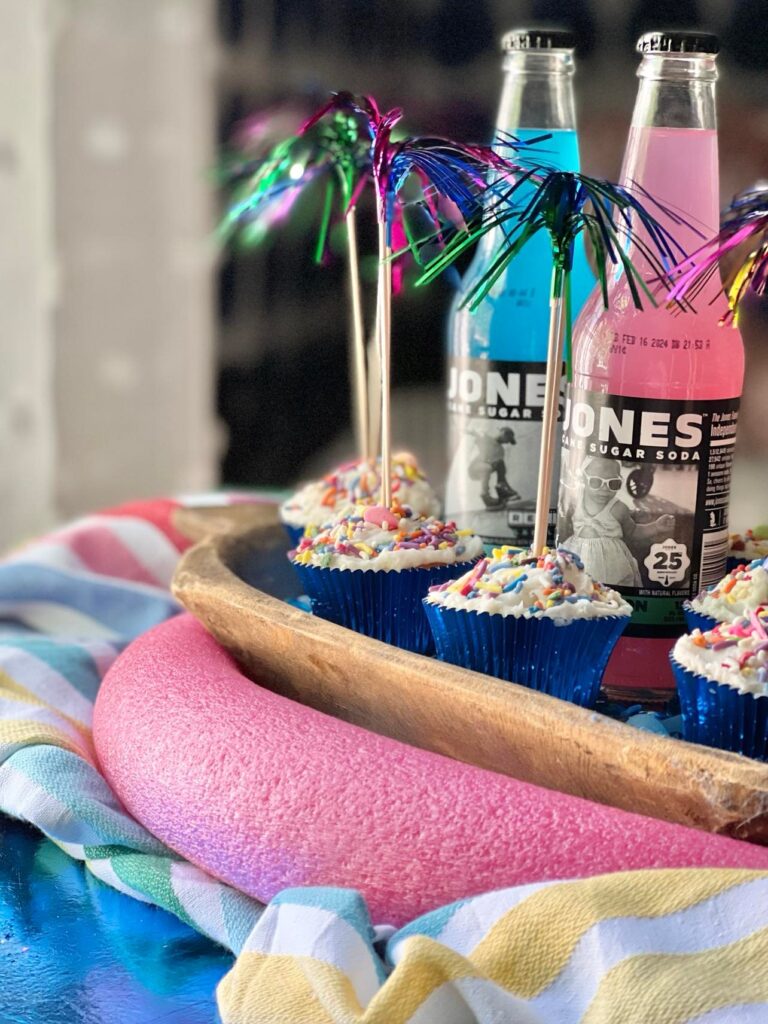 Ready for some fun in the sun!
Indoors or out!
Happy Summertime Fun!
Cheers!

A few other summertime ideas that might interest you…
7 Simple Ways to Decorate Your Front Porch for July 4th
Urban Garden Prints in a Suburban Home