Unique Gift Wrapping Ideas for Christmas
It's the most wonderful time of the year, and there is nothing quite like Christmas! While you're busy choosing the perfect gifts for your family and friends, why not make it extra special by giving them a truly creative package with one of these unique Christmas gift-wrapping ideas?
From homemade paper to vintage finds and handcrafted touches, take a look at these unique gift-wrapping ideas that will take your presents from ordinary to extraordinary this holiday season. So what are you waiting for – let's get started and spread some festive cheer in style!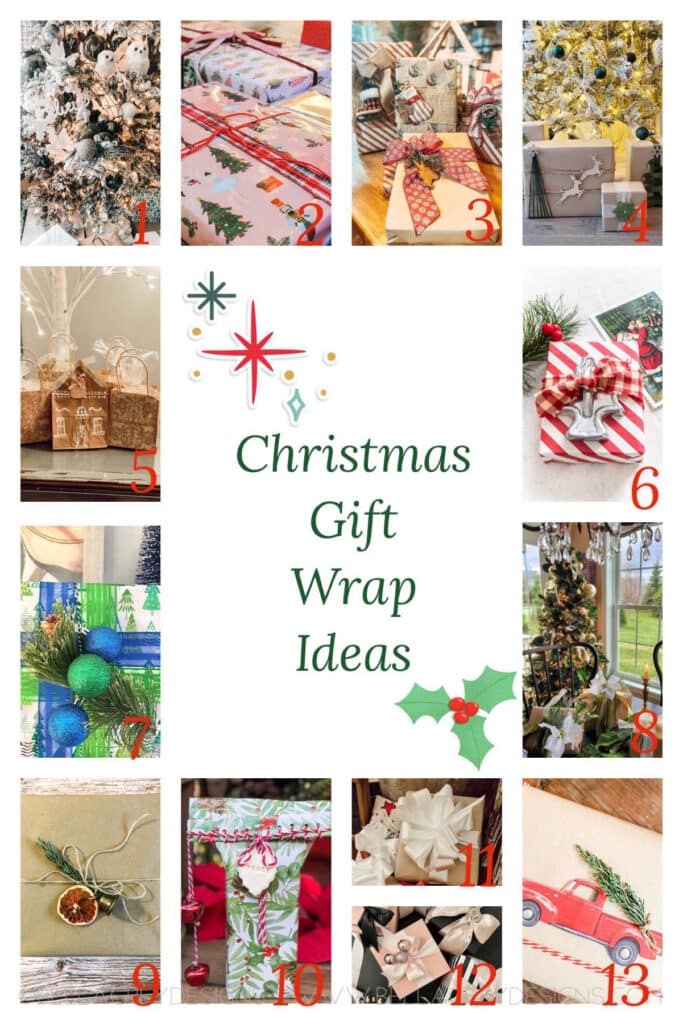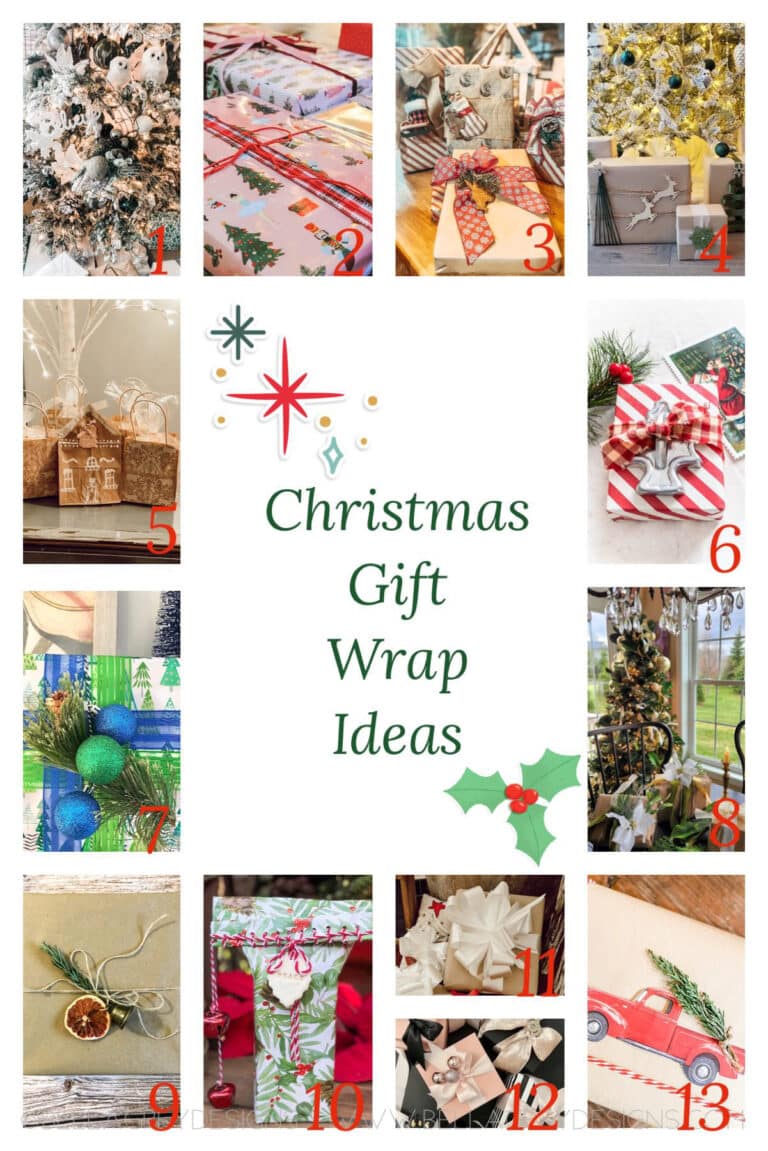 A Baker's Dozen
Today, I am joyfully joining 12 very talented bloggers to share oodles of Christmas gift-wrapping ideas!
From wrapping to ribbons to bows…we are a baker's dozen that have got you covered!
Grab your scissors and tape…this is going to be fun!
I always love the French country elegance of Kristy with At Home with Kristy.
Her beautiful ideas will definitely give your Christmas gifts some "Oo La La!"
Do you ever get tired of tying the same bow? Or using the same ribbon?
Kylie from Trueman's Treasures has some great ideas for shaking things up a bit!
Simple and easy but oh, so creative!
Sheri from Savvy in the Suburbs has some great ideas that are fun to give and fun to receive.
Because who doesn't like to receive a gift that is fun and unique!
Crystal from Sweet Valley Acres creates the prettiest Christmas packages using brown paper and elegant accents.
And check out this beautiful snow scene from her home! Gorgeous!
You will never look at a brown paper bag in the same way after you read this post full of clever ideas by Rose at The Jenny Wren!
So many fun ways to give a gift!
Creativity is within us and all around us!
Cindy from DIY Beautify shows how to creatively wrap Christmas gifts by using items in our home.
Oodles of ideas here and you will love every single one!
(I need to take a lesson from her and "wrap as I buy!")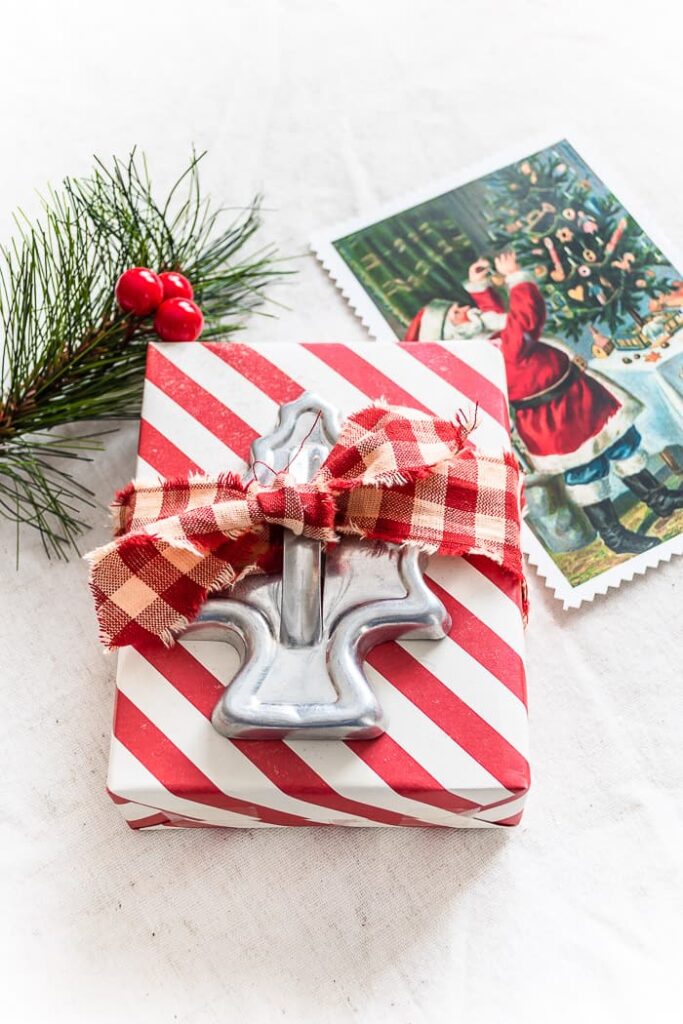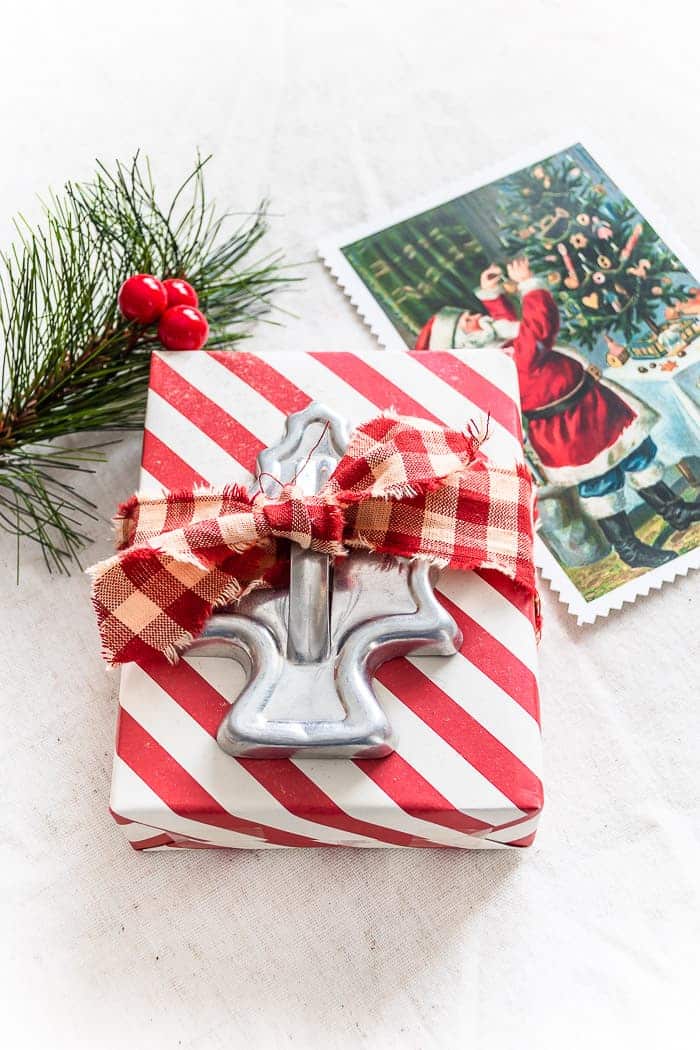 My turn!
With the house decorated for the holidays and Christmas just around the corner, I am now turning to wrap gifts.
Sometimes this gets away from me for one main reason…
I shop ahead!
I love a good bargain and very often have my Christmas gifts purchased well before Thanksgiving.
All too often, I am resting on my "aren't you glad you got your shopping done early" laurels and forget that I need to actually wrap the gifts!
I love all of my family and friends and treasure their unique personalities. So, each gets a gift to match that personality!
Here I am sharing how to wrap colorful Christmas gifts…one personality at a time!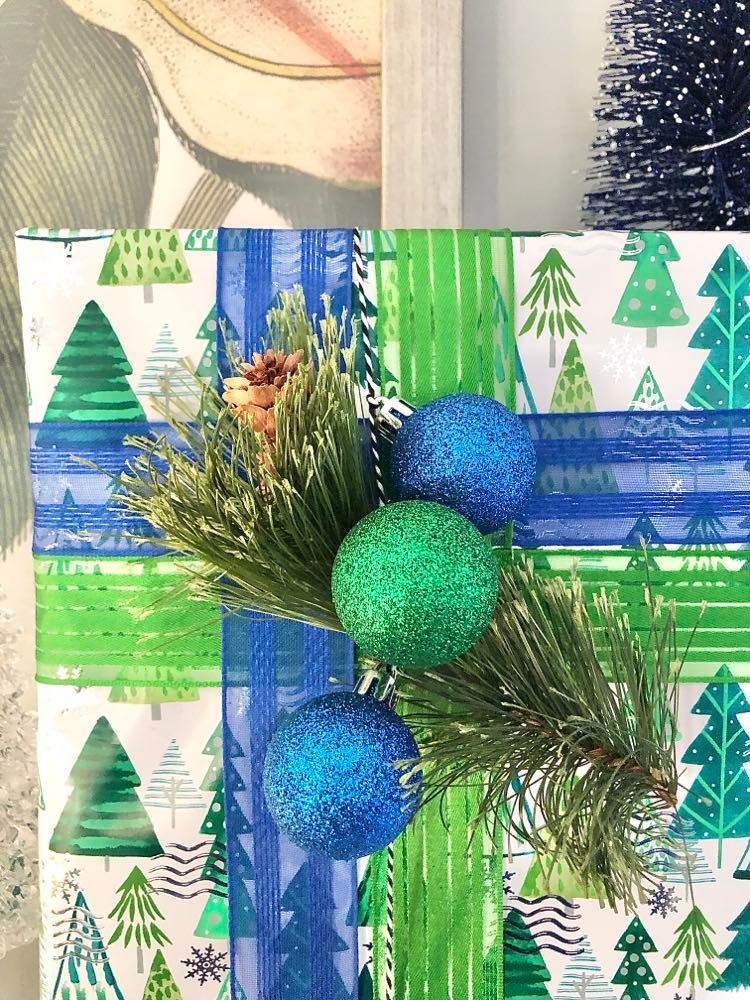 My friend, Susan, from Hen and Horse Design always has such beautiful and elegant ideas.
Because she is a lover and owner of beautiful horses, I am reminded of the movie "National Velvet" when I see her gorgeous packages wrapped in brown paper, sumptuous velvet, and lovely elements from nature!
Triple crown package winners here!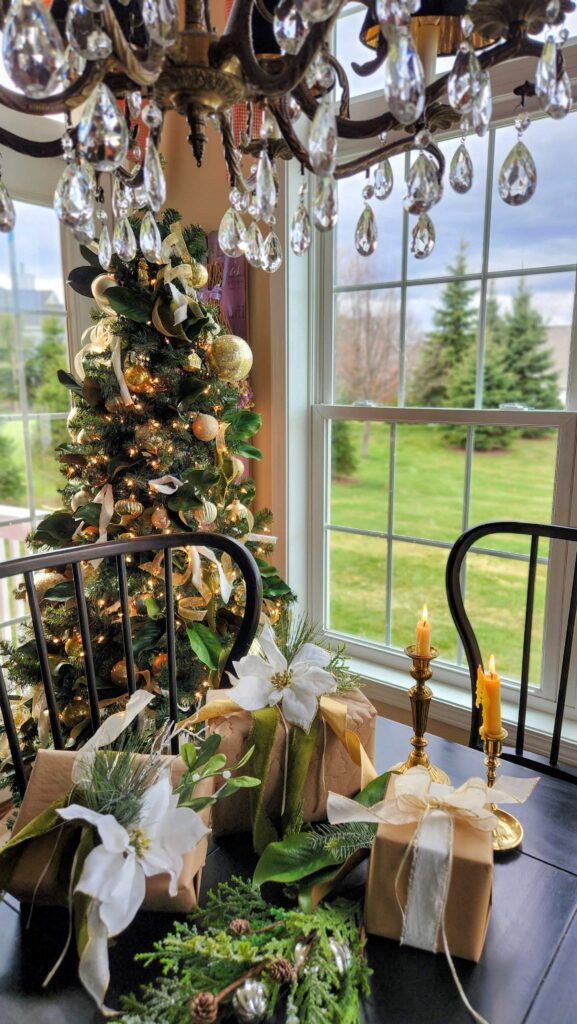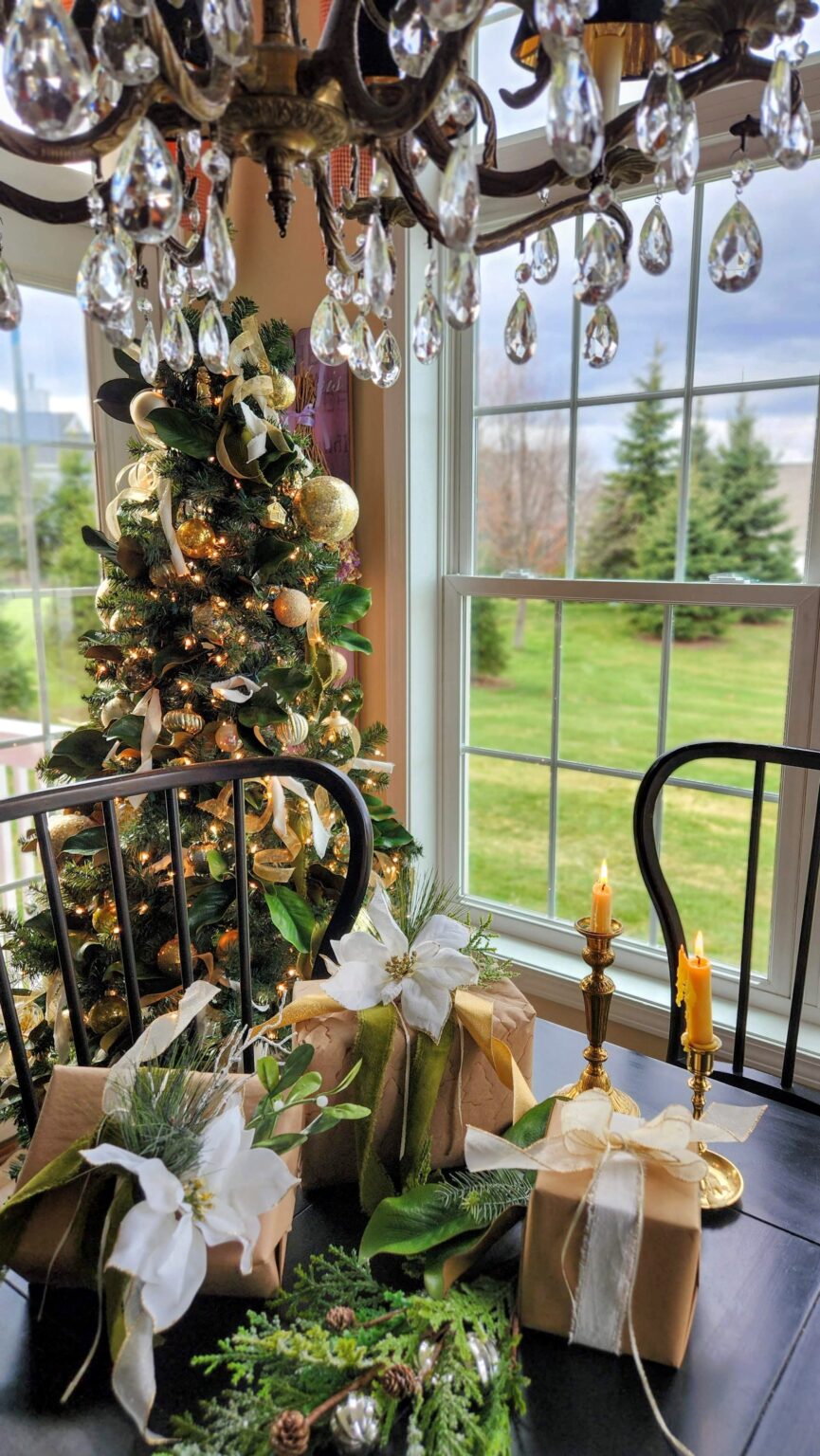 With kraft paper as her backdrop, Nicolle from Our Tiny Nest shows how to add simple elements to create a big impact with gift wrap.
Look how adorable…I love this simple orange slice and tiny bell gift wrap!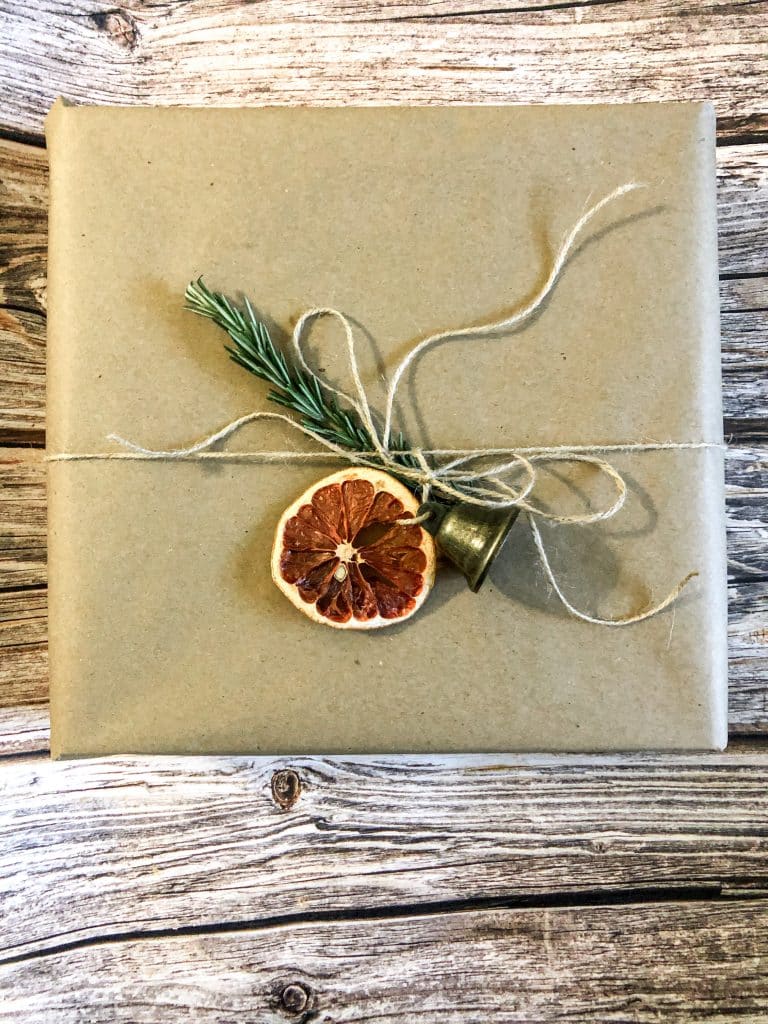 Wendy from WM Design House shows us some clever ways to use wrapping paper from Target!
Take some wrapping paper from this popular big box store and add some of Wendy's creativity!
Clever, unique, and accessible!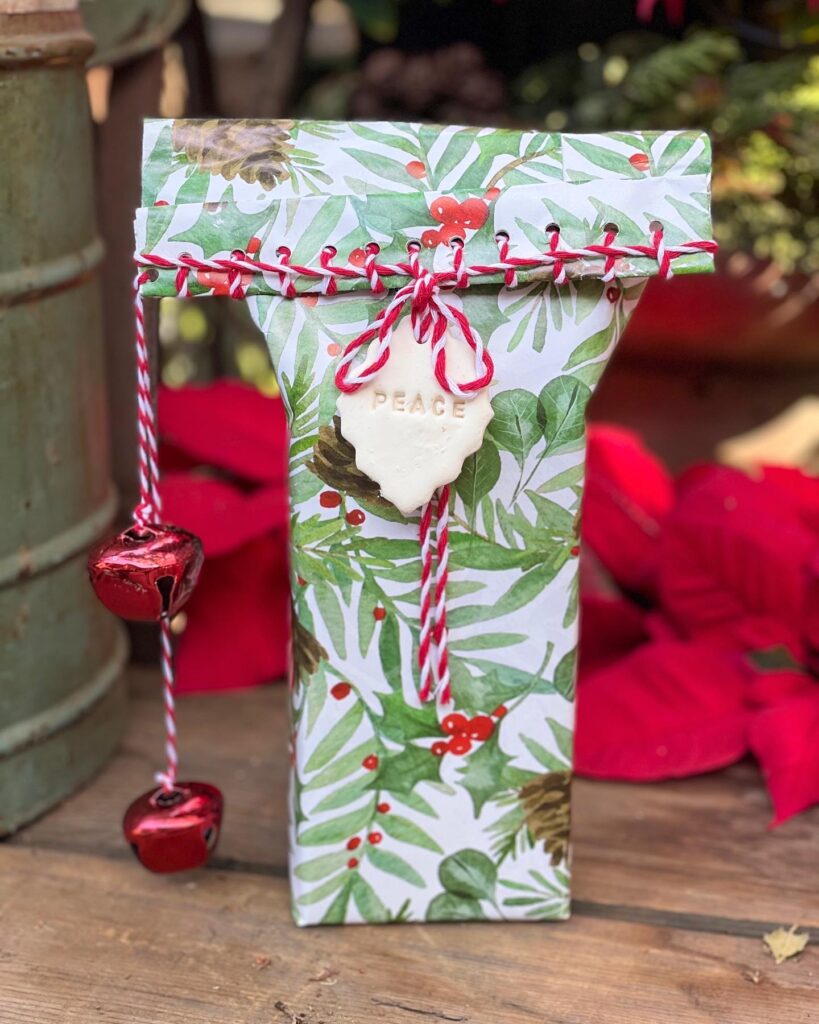 This is probably one of the most asked questions at holiday time.
How do I tie the perfect bow?
Rachel from The Ponds Farmhouse has all the detailed instructions for you!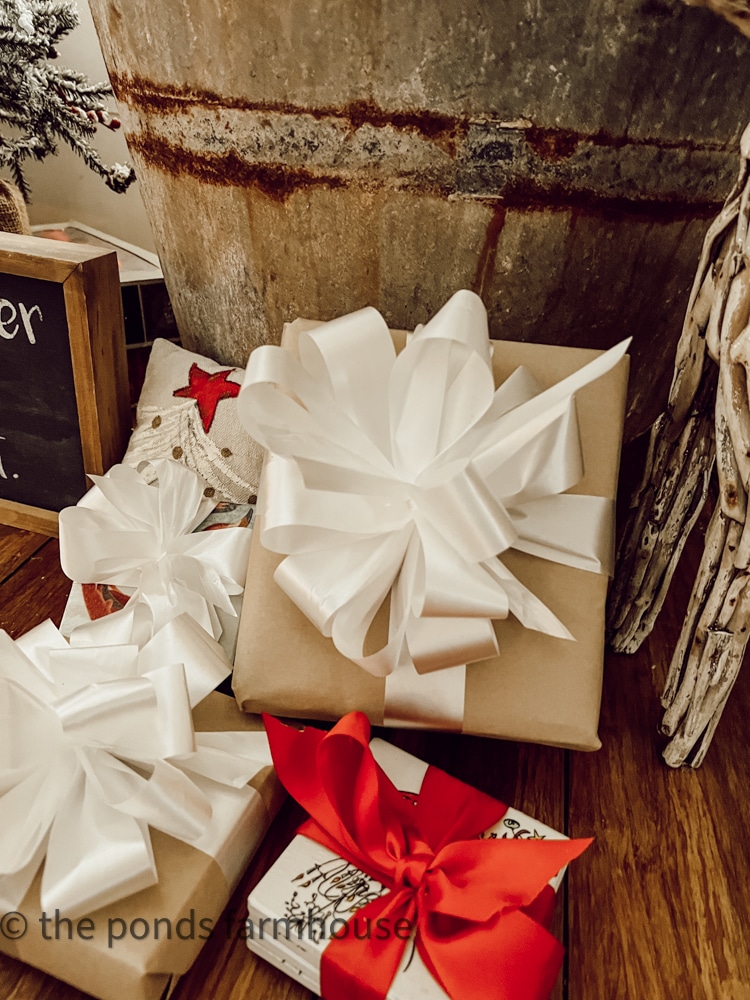 Jennifer from BellaGrey Designs definitely knows how to capture some attention with her Christmas packages!
From color combinations to glamorous embellishments, you don't want to miss her gorgeous "Gifts with Glam!"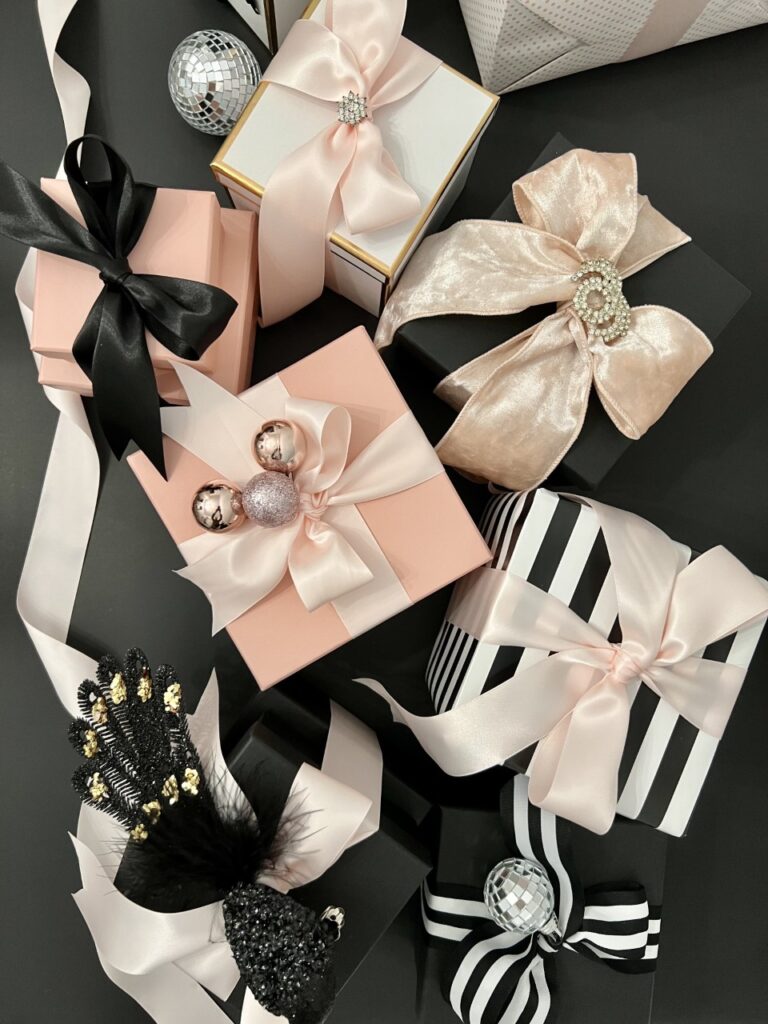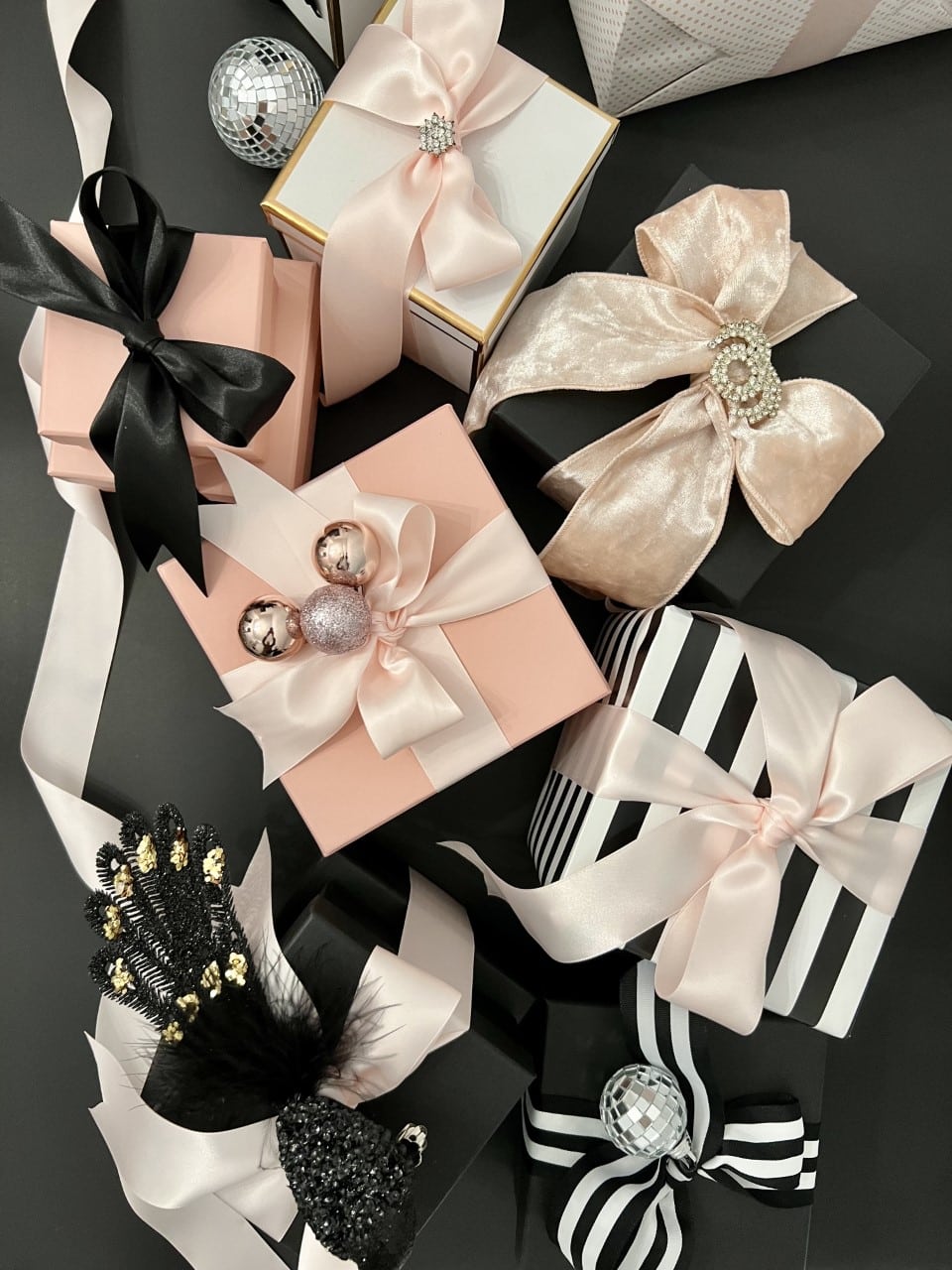 It is always fun to add something unexpected to a package and Regina at Saved from Salvage has some great ideas for using greenery!
Always clever and with a great sense of humor, Regina has some great ideas for you!
So there you have it – thirteen different ways to wrap your Christmas gifts!
We hope you use one of these Christmas gift-wrapping ideas this year.
Now that you're armed with all these great ideas, it's time to get wrapping! Try out a few of these methods this year and get ready to see lots of smiles when gift-giving begins.
And don't forget to have fun with it – the more festive your gift wrap is, the merrier Christmas will be for everyone involved.
Thanks for reading and happy wrapping!
Cheers!

Don't Forget to Pin It!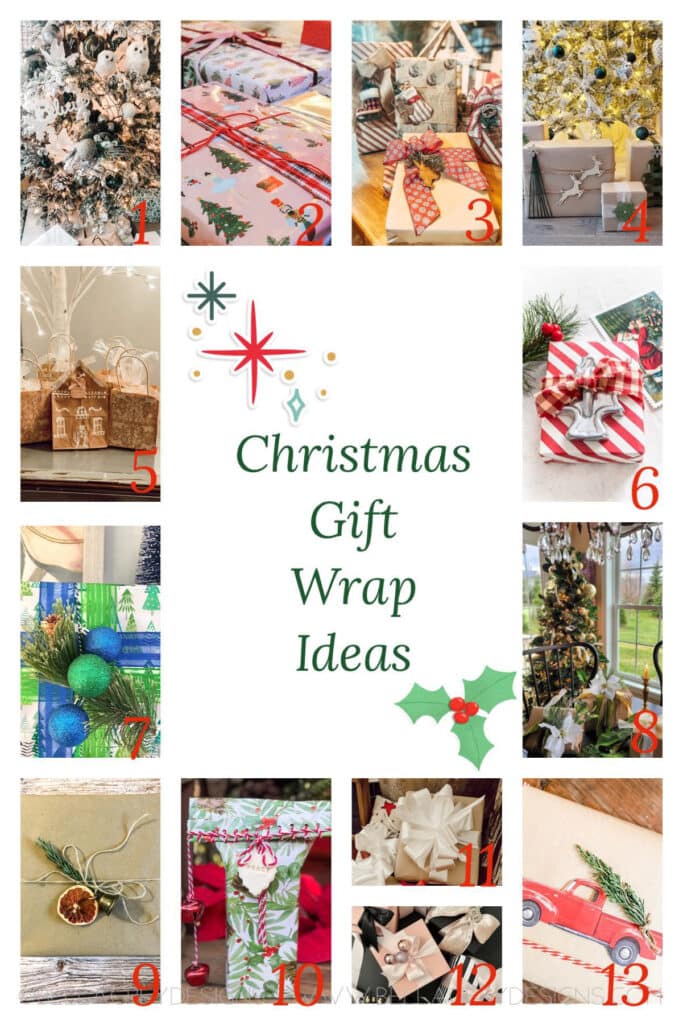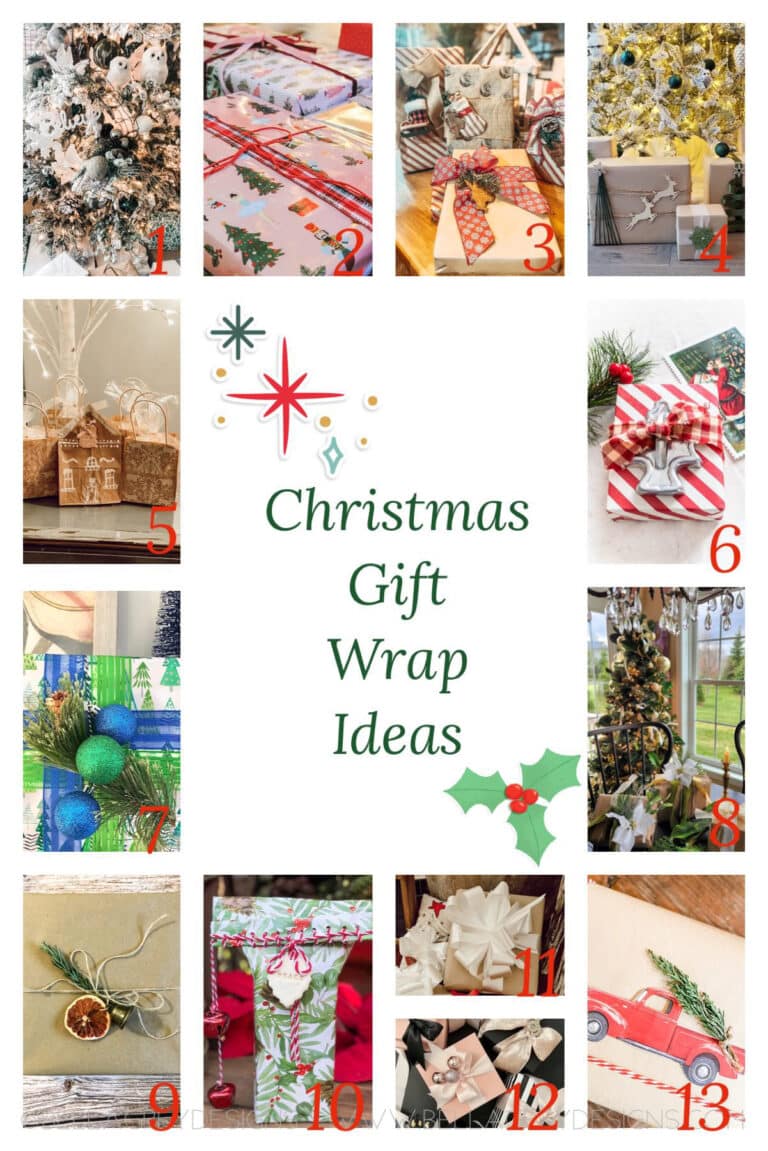 Some of My Favorite Things