7 Easy Christmas Cookie, Candy, and Sweet Treat Recipes
Christmas cookie swaps, potlucks, and office parties – I love them all because they mean one thing: lots of delicious Christmas cookies, candy, and sweet treats!
If you're like me, you want to make something special but don't want to spend hours in the kitchen. These 7 easy recipes are perfect for those times when you need something sweet without all the fuss.
Merry Christmas!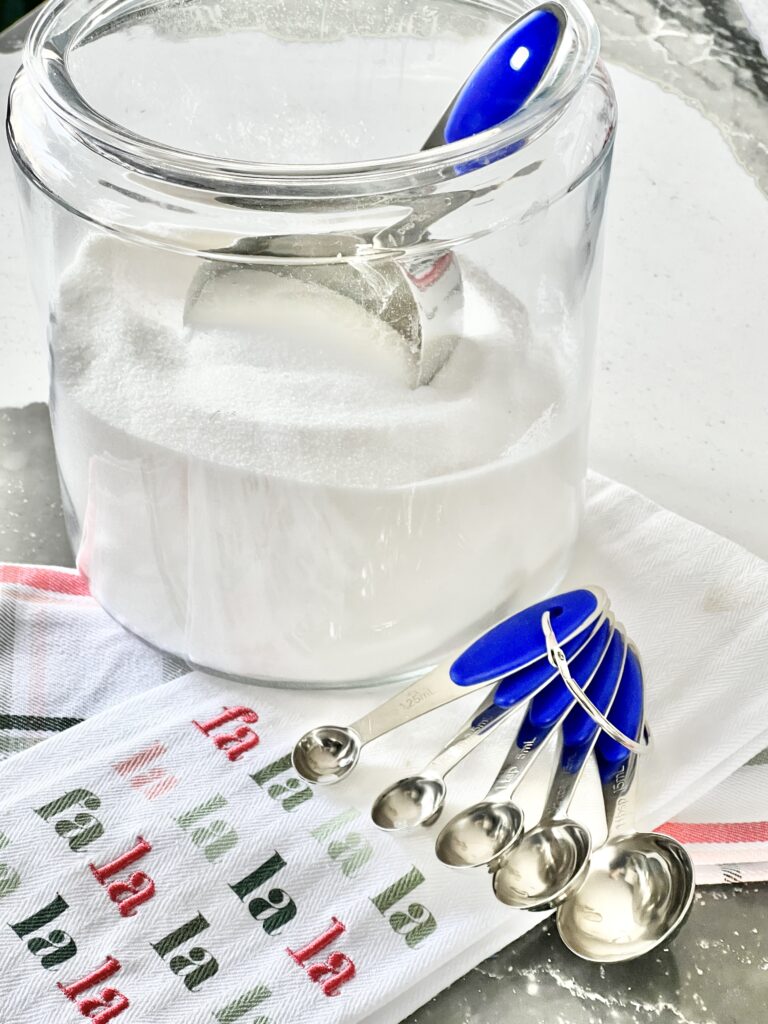 While home decorating is my jam, I do like to putter in the kitchen from time to time.
Especially at Christmas!
Here is my ideal scenario:
House completely decorated…
All baking supplies at the ready (I hate a last-minute grocery store run!)…
Christmas music playing…
Cue the snow!
Ok, so the ideal scenario doesn't always happen. But…
I still love to make Christmas sweet treats to last the holiday season!
You seemed to like my Christmas Chocolate Truffle Tree recipe! I'm resharing here as well as 7 other recipes from some of my talented blogger friends.
Between the 7 of us, we've got you covered for Christmas cookies, candy, and sweet treats!
My family asks for this chocolate (sometimes strawberry sometimes raspberry) truffle tree every year.
I get in a little trouble if I don't make it.
These chocolate truffles taste absolutely decadent and look so elegant displayed as a truffle tree.
Can I tell you a secret?
It looks a lot harder than it is because…this is so easy to make! And so yummy!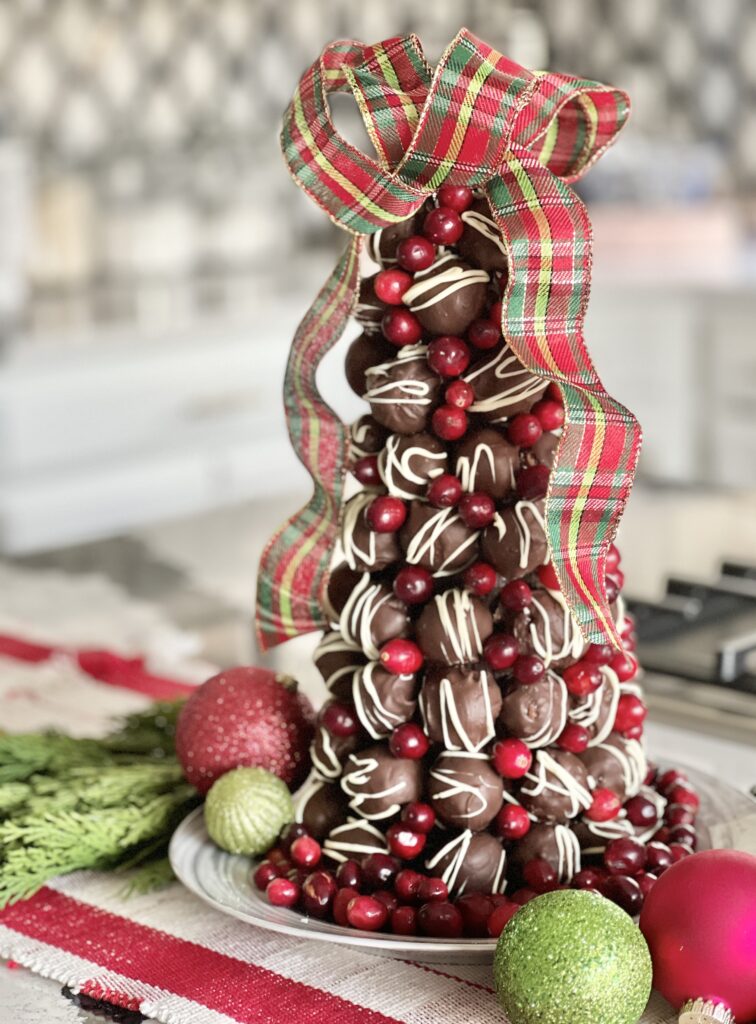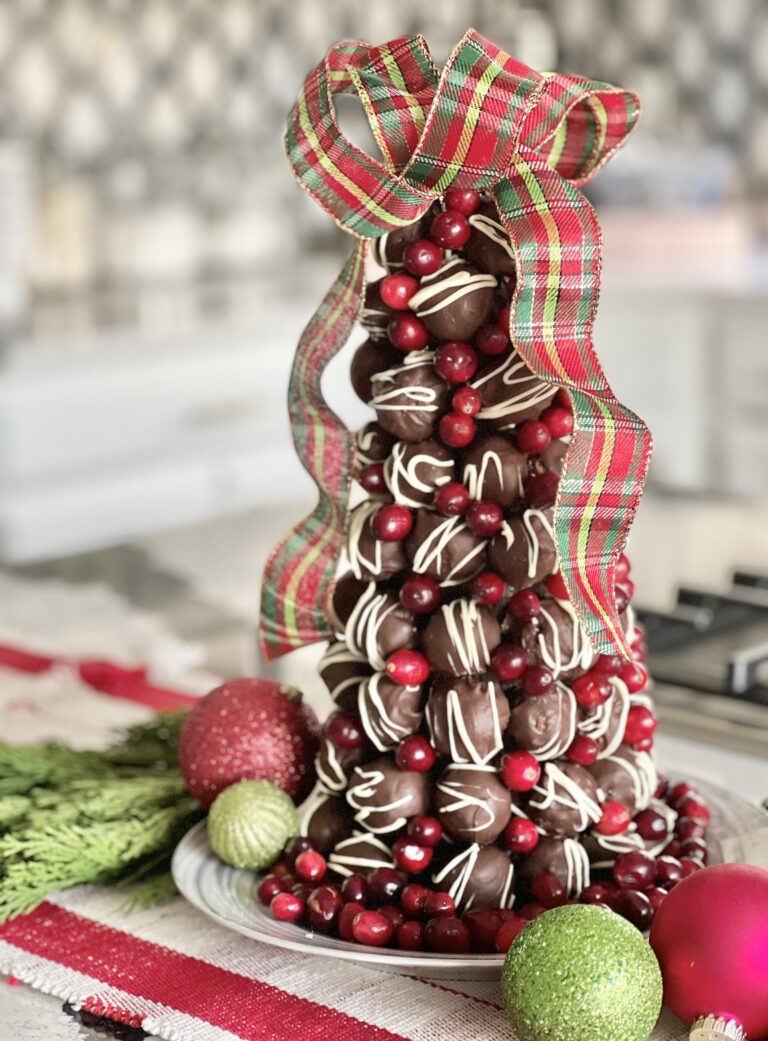 These homemade Christmas thin mints from At Home with Kristy just taste like Christmas.
Fresh, minty, chocolatey! Yum!
Kristy knows that chocolate and mint is such an amazing flavor combination…especially at Christmastime!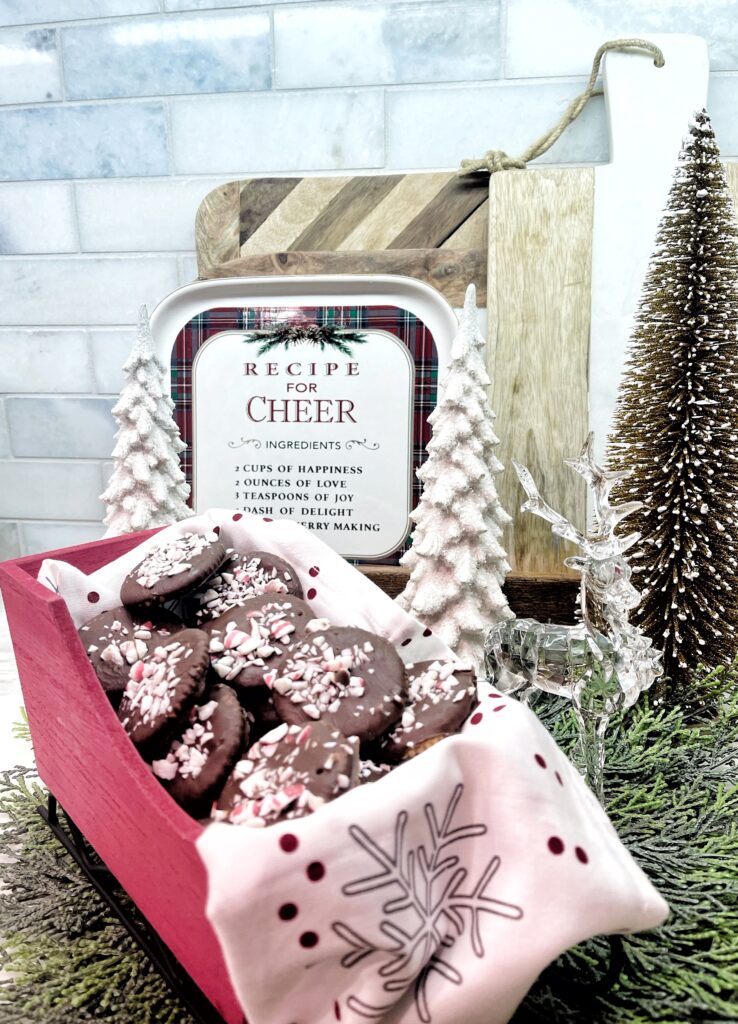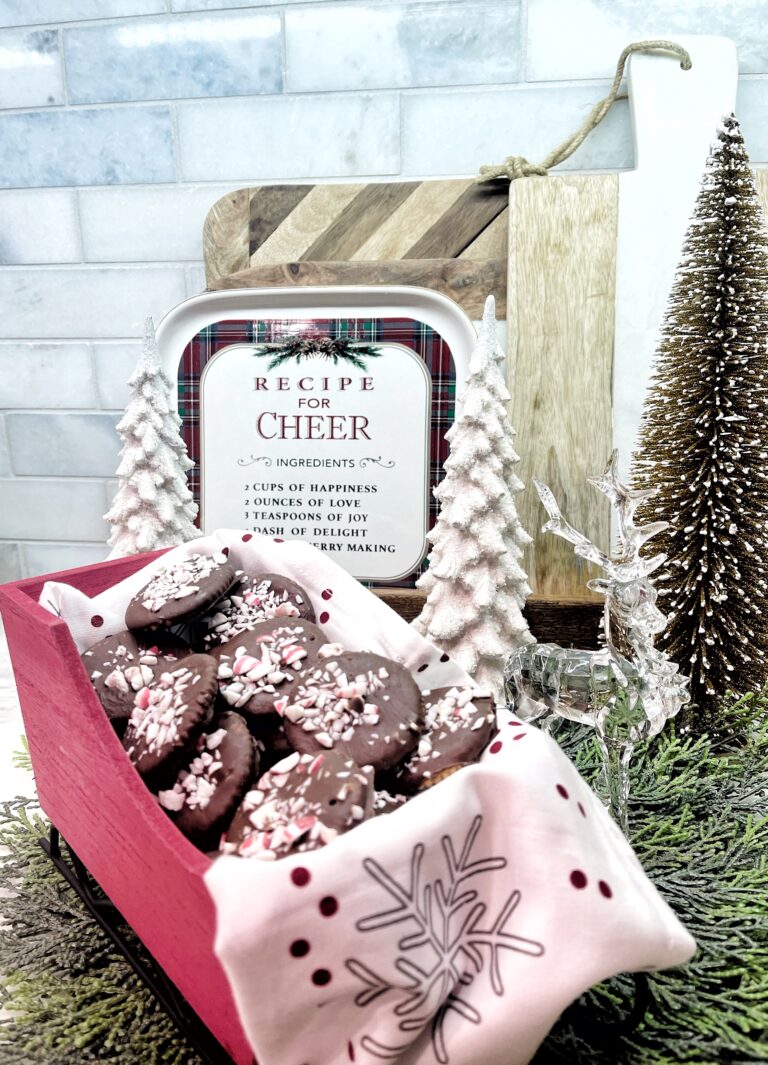 Who doesn't love some creamy hot chocolate on a cold winter's night?
This recipe for peppermint candy cane hot chocolate from Kylie at Truemans Treasures will definitely get you in a holiday mood and have you snuggling in by the fire!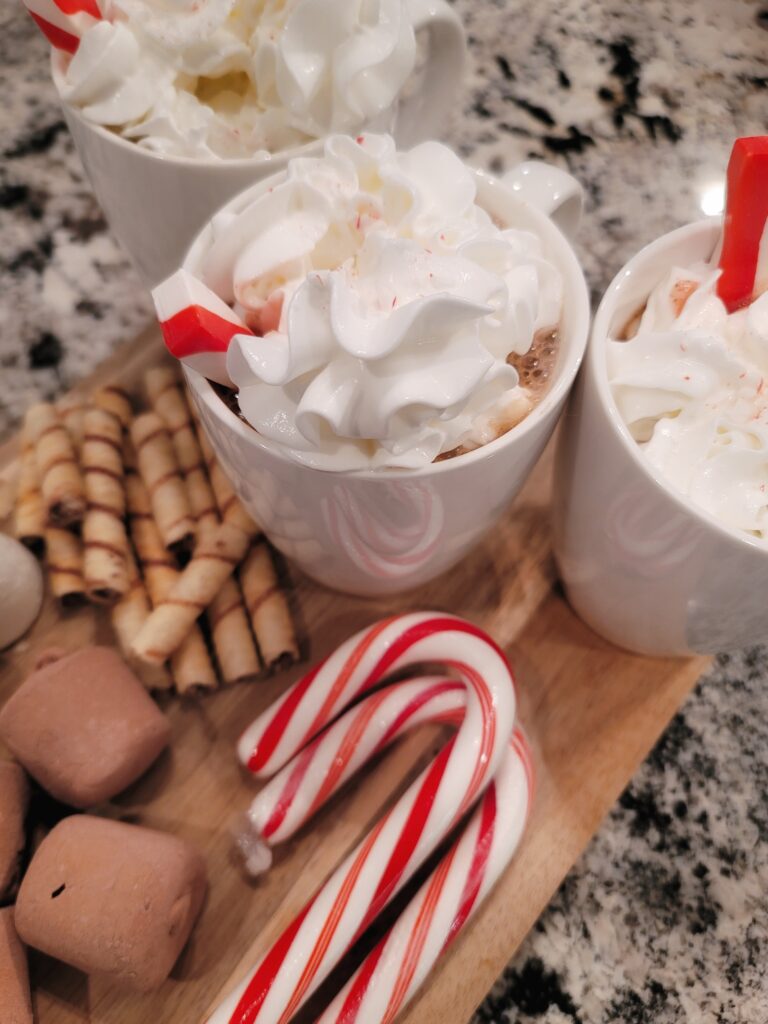 With busy holiday schedules, it is important to have some quick, go-to sweet treat recipes that are a guaranteed win.
This easy chocolate peanut clusters recipe from Sheri at Savvy in the Suburbs is that recipe!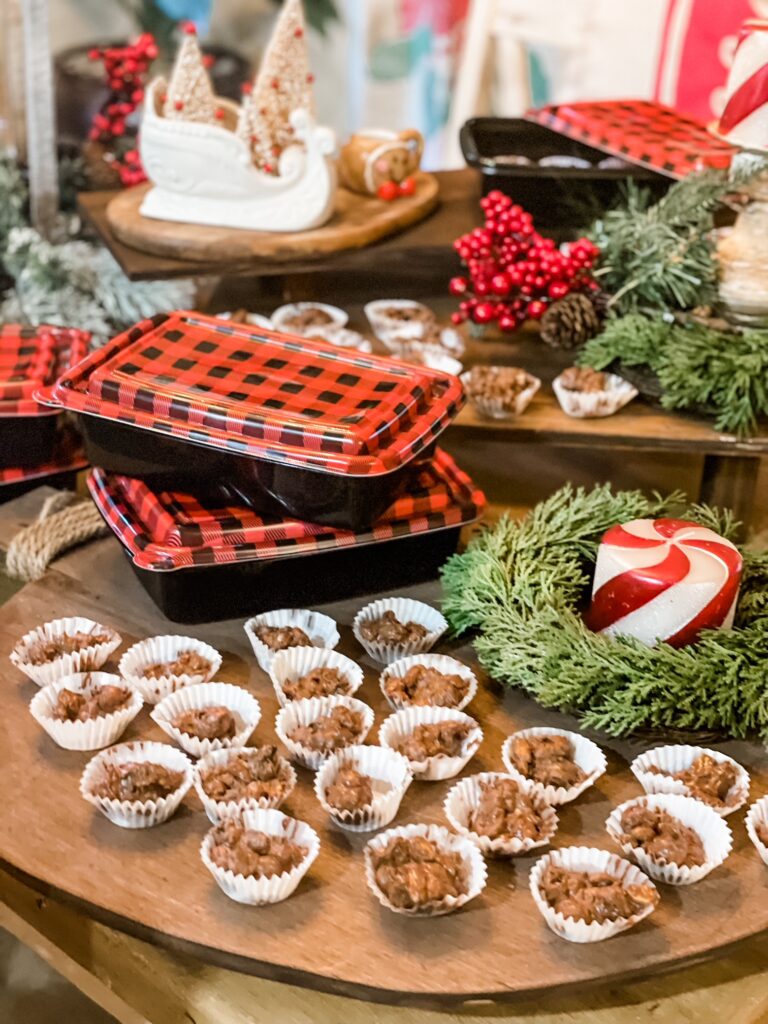 You may or may not have snow for Christmas but you can definitely make these beautiful snowflake cookies from Sweet Valley Acres.
Crystal is from Canada…so she knows snow and she knows how to make an amazing cookie!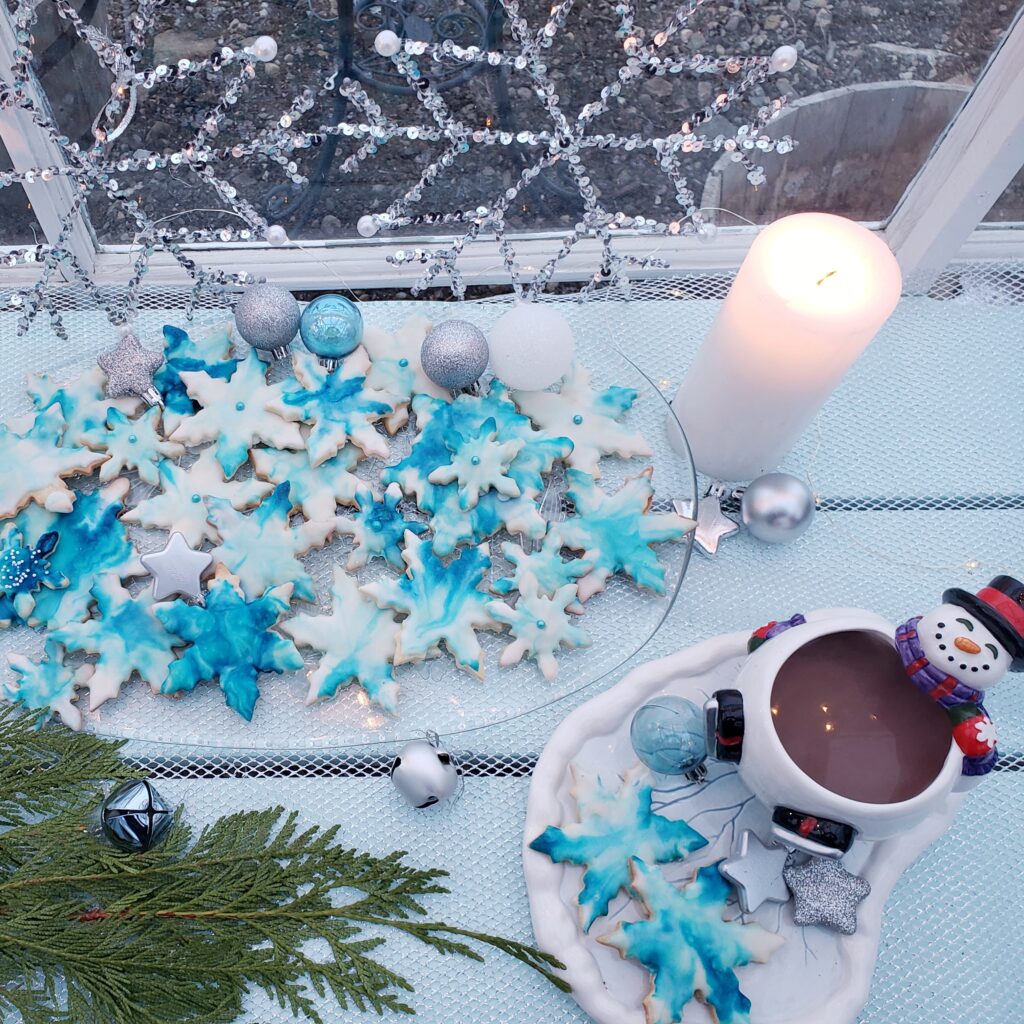 Here is a welcome savory addition to this list of treats. Can we say addictive?
Cindy at DIY Beautify is sharing her delicious Christmas snack mix as well as bonus free printable tags!
Holiday whoo hoo!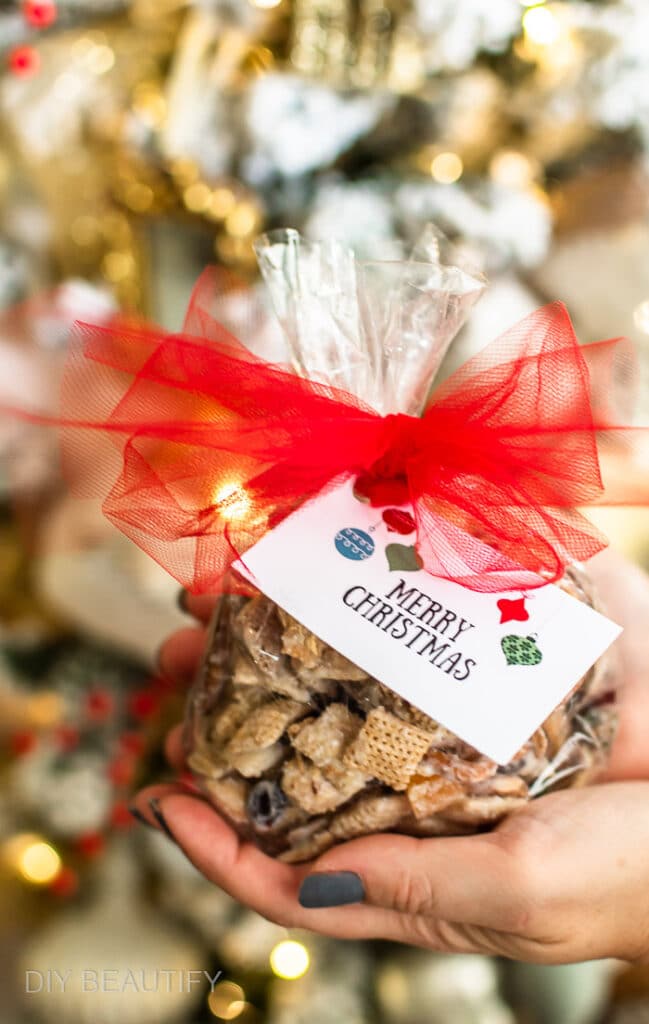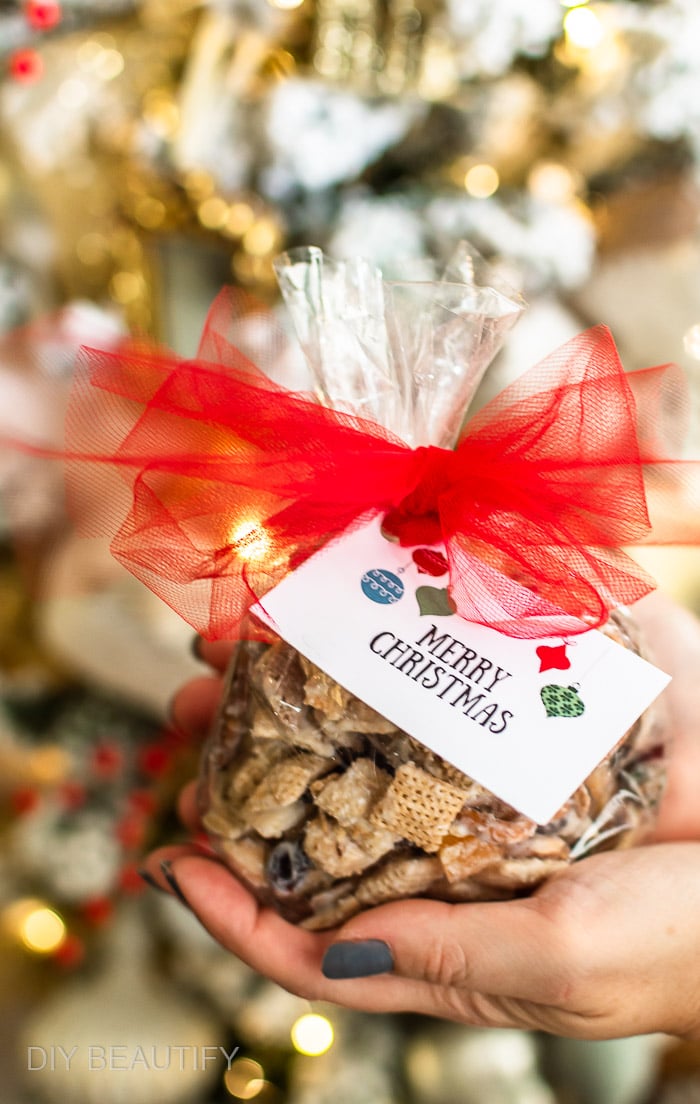 Sometimes we need to be sensitive to those friends and family who deal with food allergies.
No need to worry…Amber at Follow the Yellow Brick Home has found an amazing allergy-friendly Christmas cookie!
Perfect for anyone who deals with allergies to gluten, dairy, egg, corn, and nuts!
And, it is also perfect with a hot cup of coffee!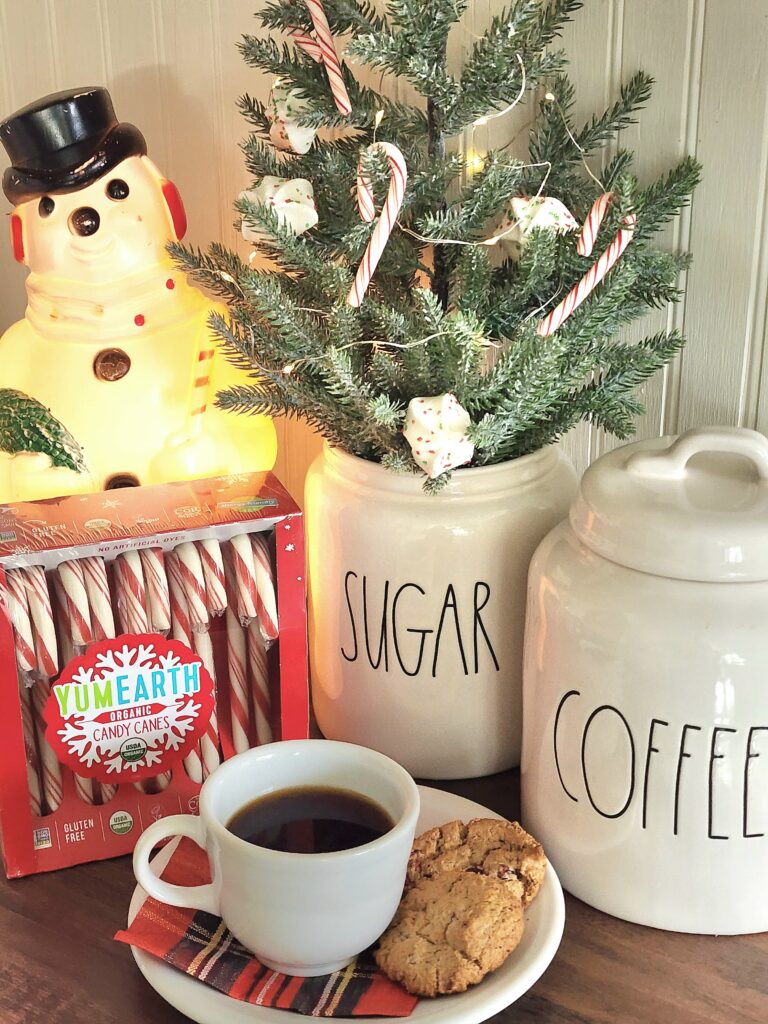 Merry Christmas, friends!
We hope you enjoy these delicious recipes. Be sure to check out the different bloggers' websites for more amazing holiday treats.
From Sonata Home Design, I wish you a very happy, joyful, and SWEET holiday season!
Cheers!

Don't Forget to Pin It!