How to Be a Guest in Your Guest Room
I am spending the night in our guest room. This week I realized that our designated guest room has not been used in over a year and has become a bit of a catch-all room. Today's blog post is about how to be a guest in your guest room.
What is the phrase? "If you build it, they will come." I guess I better clear out the Amazon boxes and find a new home for all my HGTV magazines.
But a guest room is more than just making a bed and clearing out the clutter.
A guest room should provide a sanctuary. A spot in your home for guests that is relaxed, easy, comfortable, and most important, welcoming.
So, I am packing my bag and heading upstairs!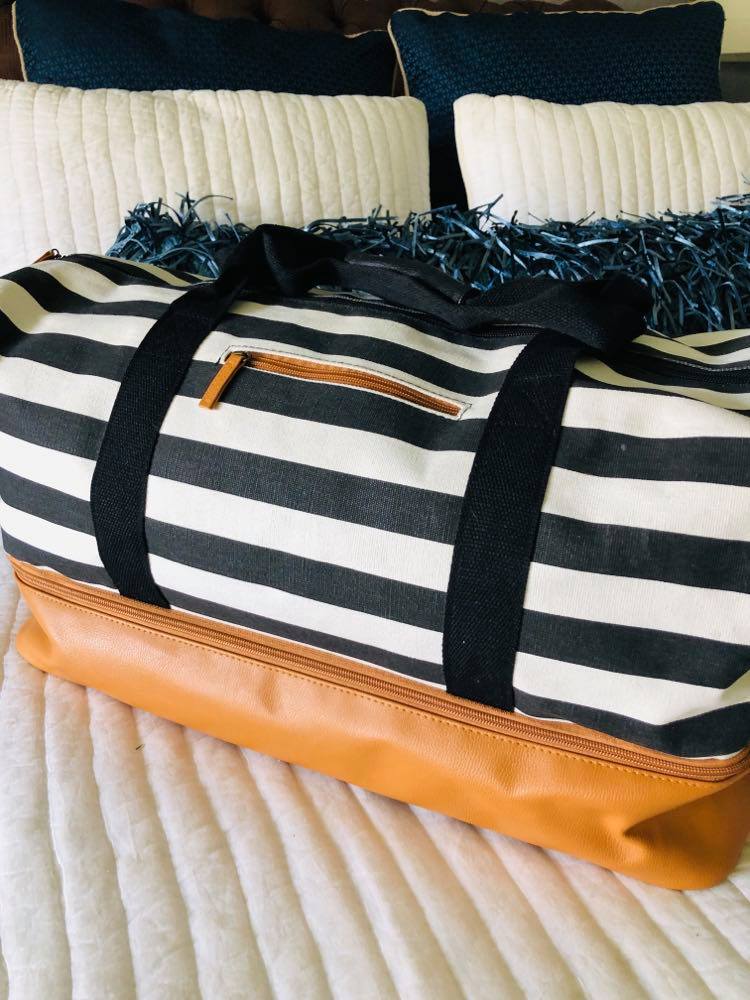 The Basics
The room has the basics.
-Freshly painted walls(I adore Sherwin Williams Sea Salt SW 6204)
-Mattress with new platform bed frame/headboard
-Bedding (Needs help!)
-Chair
-Nightstand with lamp
-Towels (ooh….time for a refresh here!)
I do love the headboard! It is actually a platform bed frame I got from Amazon and it was such a great price…and, easy to assemble!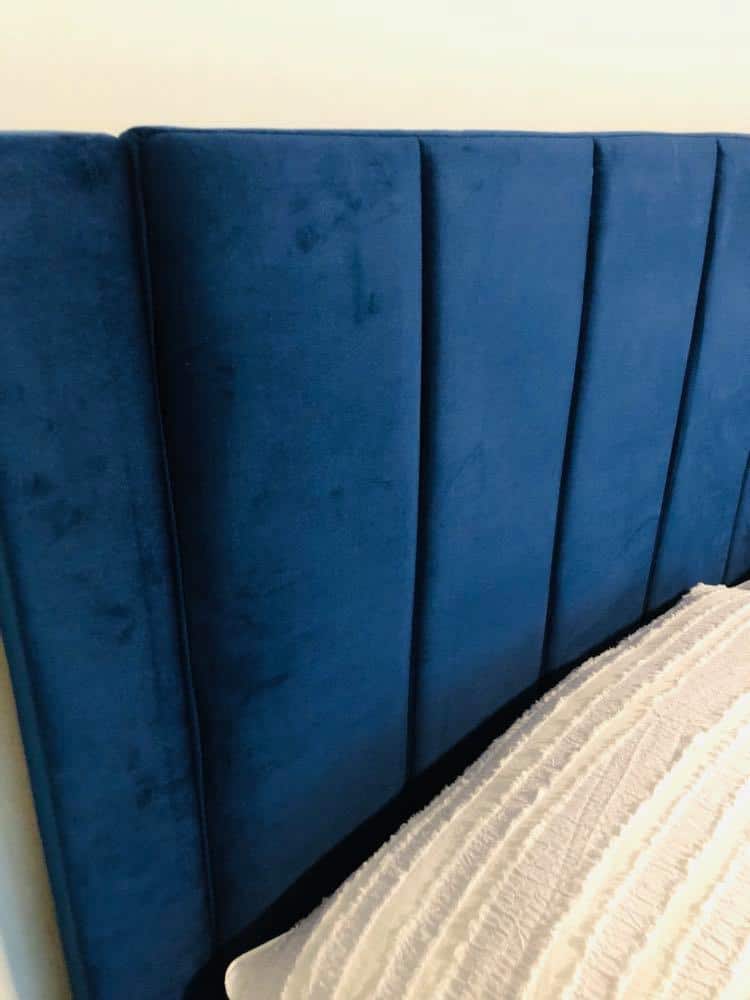 Now, this is the epitome of BORING BEDDING! However, it is a good base from which to start.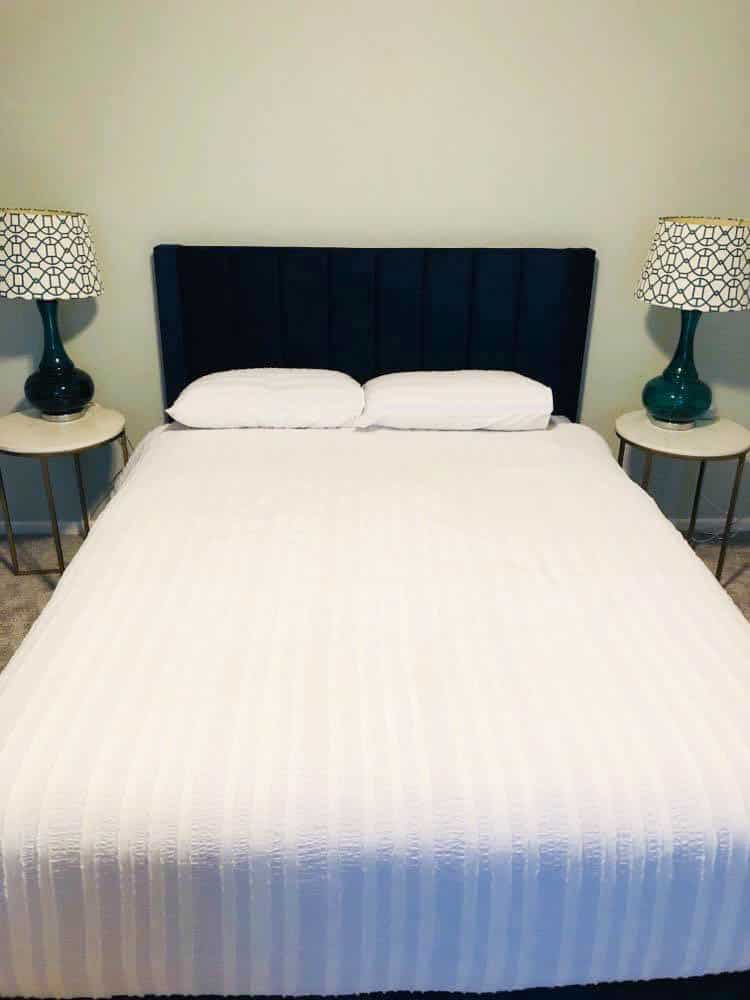 This is a really good table for beside the bed. Now I need to add some personality through accessories.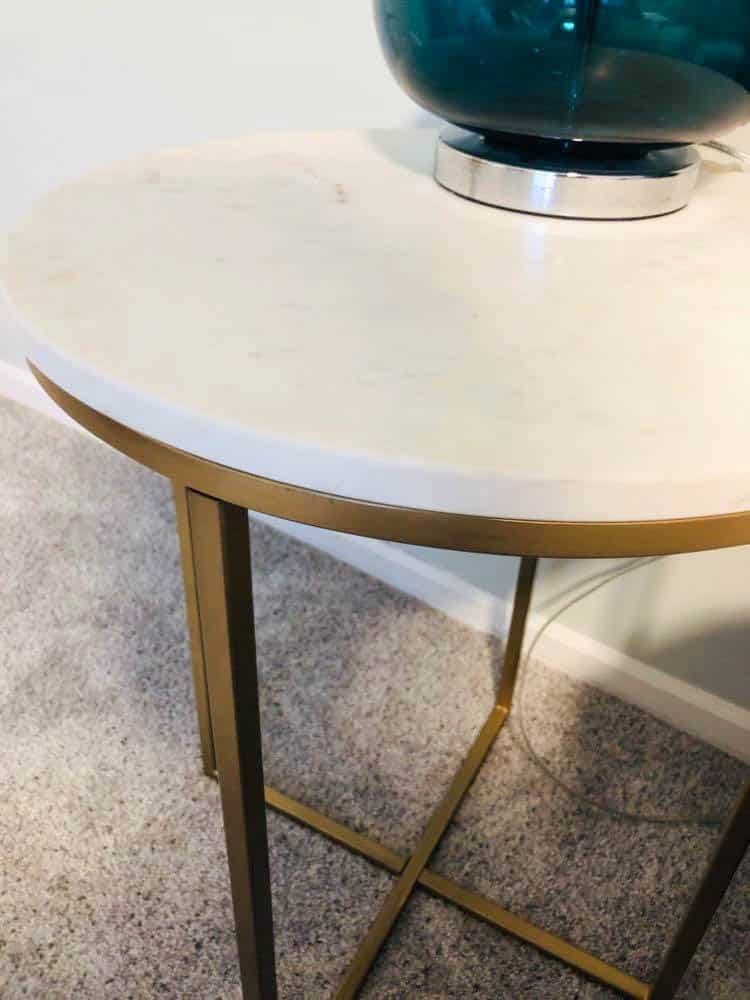 There is a glass shelving piece in the room with some fun accessories. I'm just not sure this is the most helpful use of the space for guests.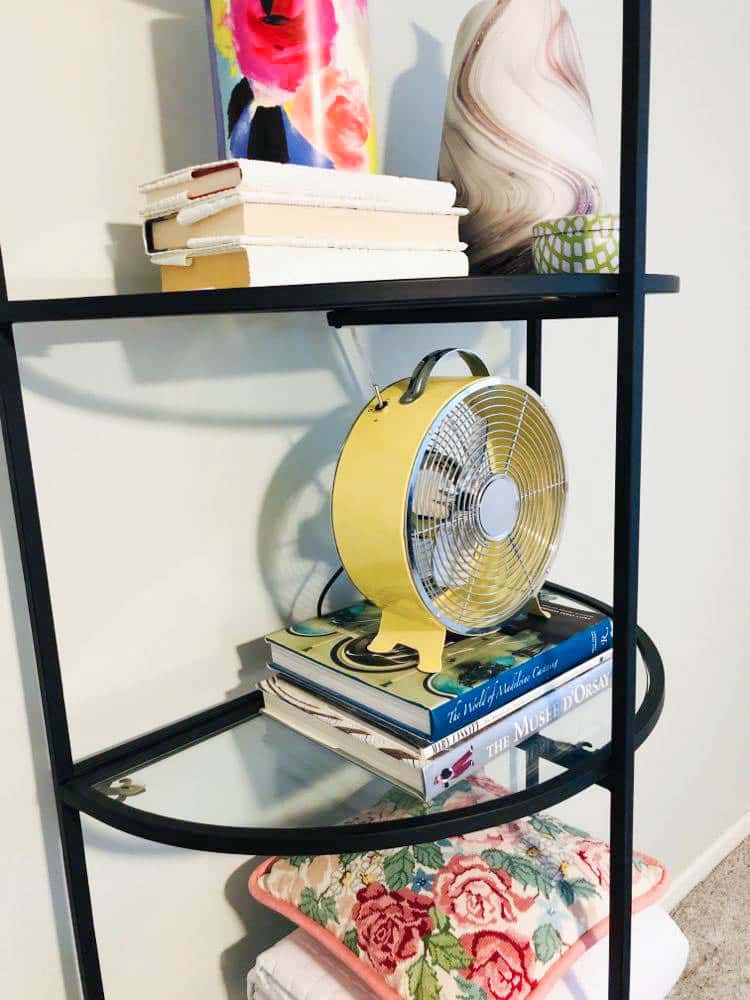 Bentley agrees…this room needs HELP! (and he needs a bath!)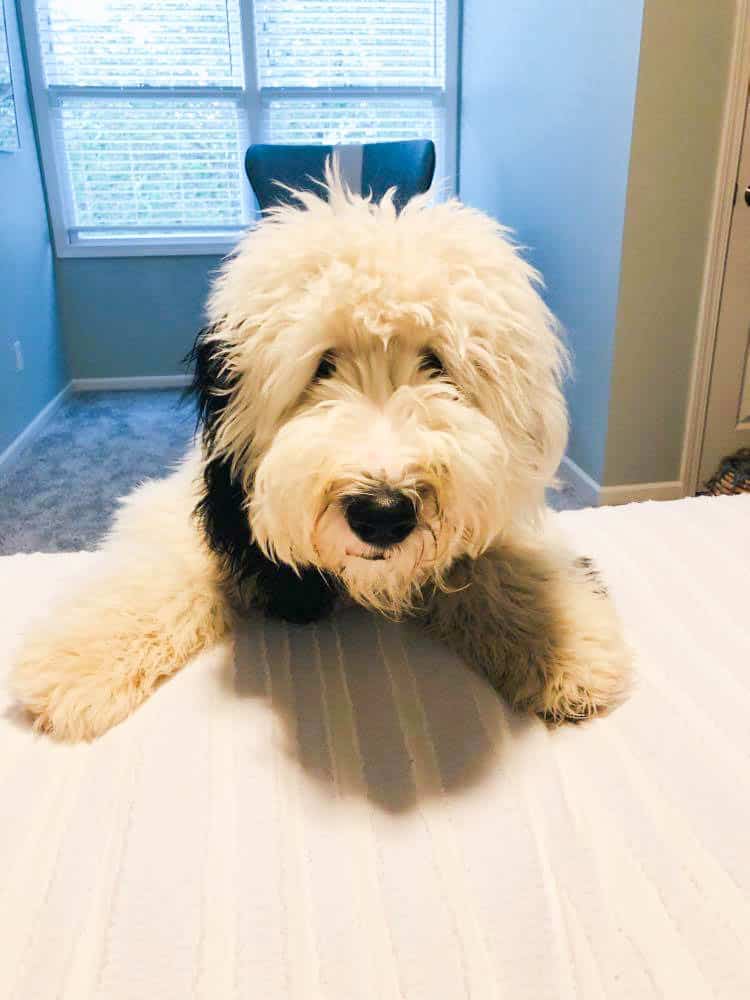 My overnight mission: To experience the guest room as a guest and make note of what is needed to create the best guest experience for our next REAL guest.
One of my markers will be to keep track of how many times I need to come downstairs because I need something.
Let the list making begin!
First Impressions
Nice room. Clean. Bright. Spacious. Time to settle in.
Might as well get my pajamas on. It is nice to have a dedicated, connected bathroom.
I wash my face with the washcloth available but I miss my microfiber make-up remover cloth. Start the list.
I remembered all shampoo, toothpaste, etc. so all is good there. The countertop needs some accessorizing. Add to the list.
There are a couple of pieces of wall art but lots of room for improvement here. Wall art is the most impactful piece of personality in a room. Time to go from bland to BOOM! Add to the list.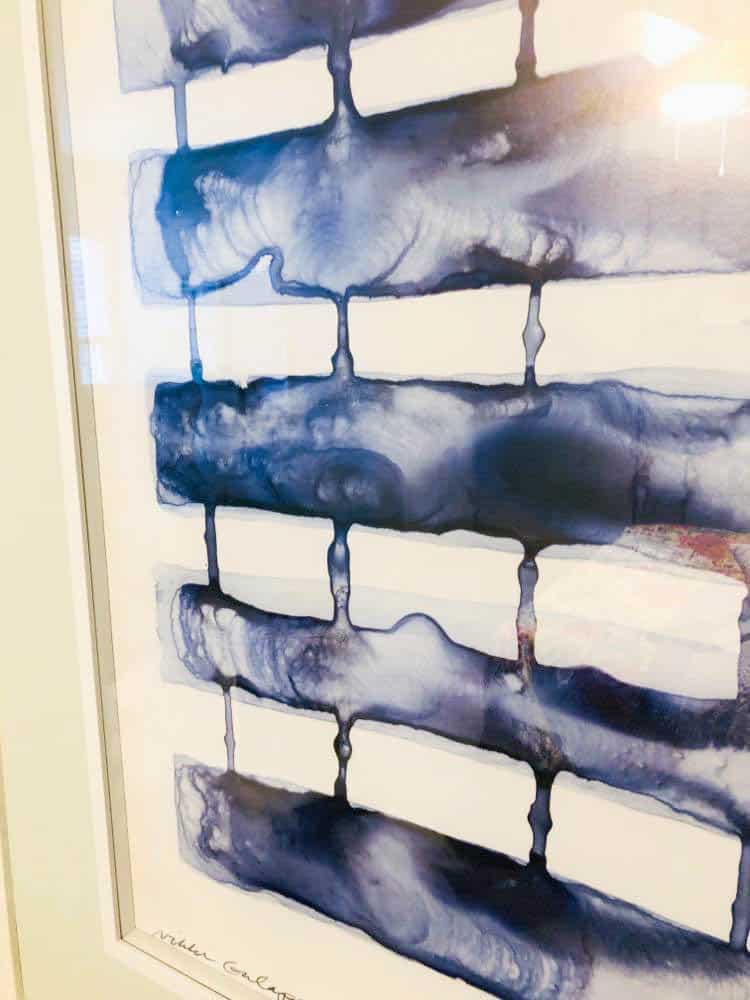 Upstairs Downstairs
Uh-oh. Forgot my phone charger. Downstairs I go!
Good thing I live in this house. Otherwise, I would have no idea what the wifi password is. Hmmm…think of a fun way to display this for guests. Add to the list.
Settling in to do some online shopping. (Rabbit hole!) The overhead lighting is less than ideal for computer work. (Yes, I am choosing to call shopping work! LOL) Kind of thirsty and my sweet tooth is starting its usual 9 pm craving.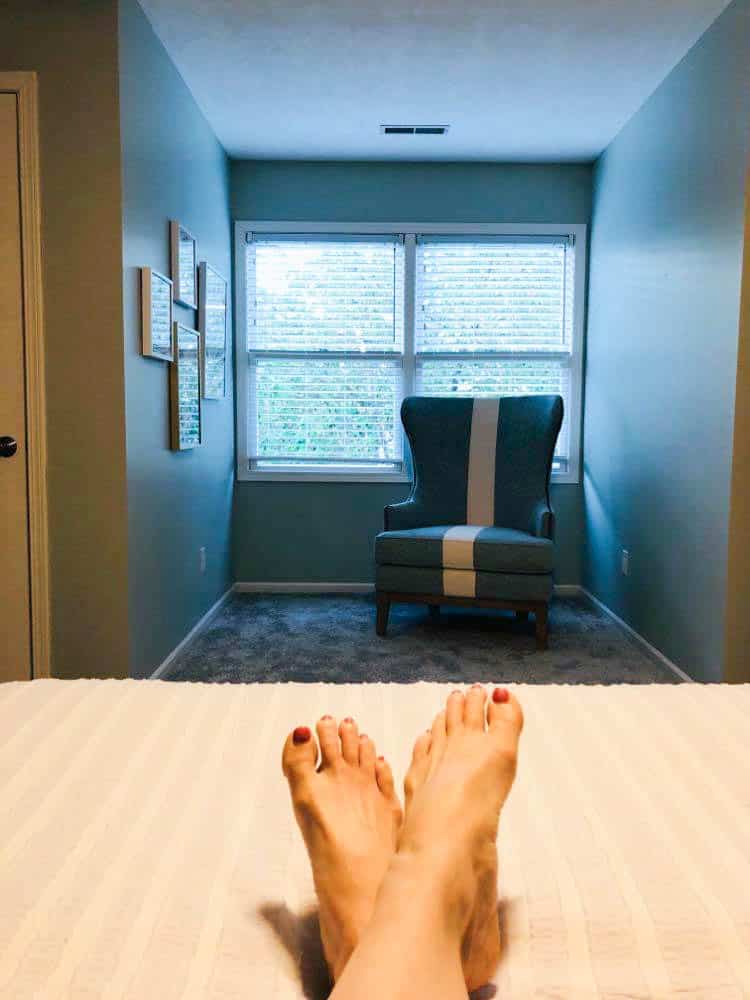 Downstairs…again.
I kind of miss watching the late-night news. Sometimes I don't actually watch, but I'm usually listening and I like the background sound of human voices. Glad I thought to bring my Alexa in here. She might have to stay in here for guests!
TV? Going to have to think about that one.
Bed Time!
Getting sleepy. Lights out!
Drank too much water! I'm up at 2 am heading to the bathroom.
Wow! It's dark in here. Add nightlight to list.
Fell back to sleep instantly. Glad the mattress is a good one!
Good Morning!
5:30 a.m.! Wide awake! Don't worry, this is my normal. (Actually, this is sleeping in for me!)
Maybe I will do a little reading in the chair as the sun comes up so I don't wake Bentley.
Never mind not waking Bentley. He discovered me and joined me in bed!
BUT…I NEED COFFEE!
Like, I need it NOW!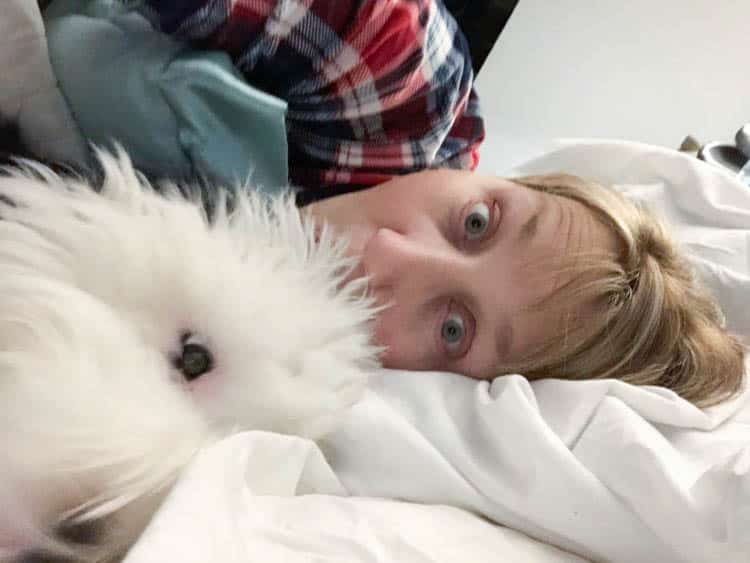 Definitely downstairs I go.
My list is getting long.
Just the Beginning…
All in all, the overnight stay went fairly well. I had a bed, towels, and the basics to get me through.
It was the fun, comforting items and atmosphere I was missing. Those little things that make a room a haven and a space you don't want to leave.
I kept adding to the list. And adding. And adding.
5 trips downstairs. How many times have we had guests and they are needing or wanting something? I really don't want to think of how high that number might actually be!
Don't you want to know what was on my list and how I'm going to transform this bedroom into a SWEET GUEST SUITE?
Give me two weeks or so and check back.
Kind of excited about this project!
No beautiful shot to end this post, so I will just share this photo of our adorable Bentley patiently waiting for the guest room refresh! (Uh, who are we kidding….Bentley is never patient! This was a LUCKY photo!)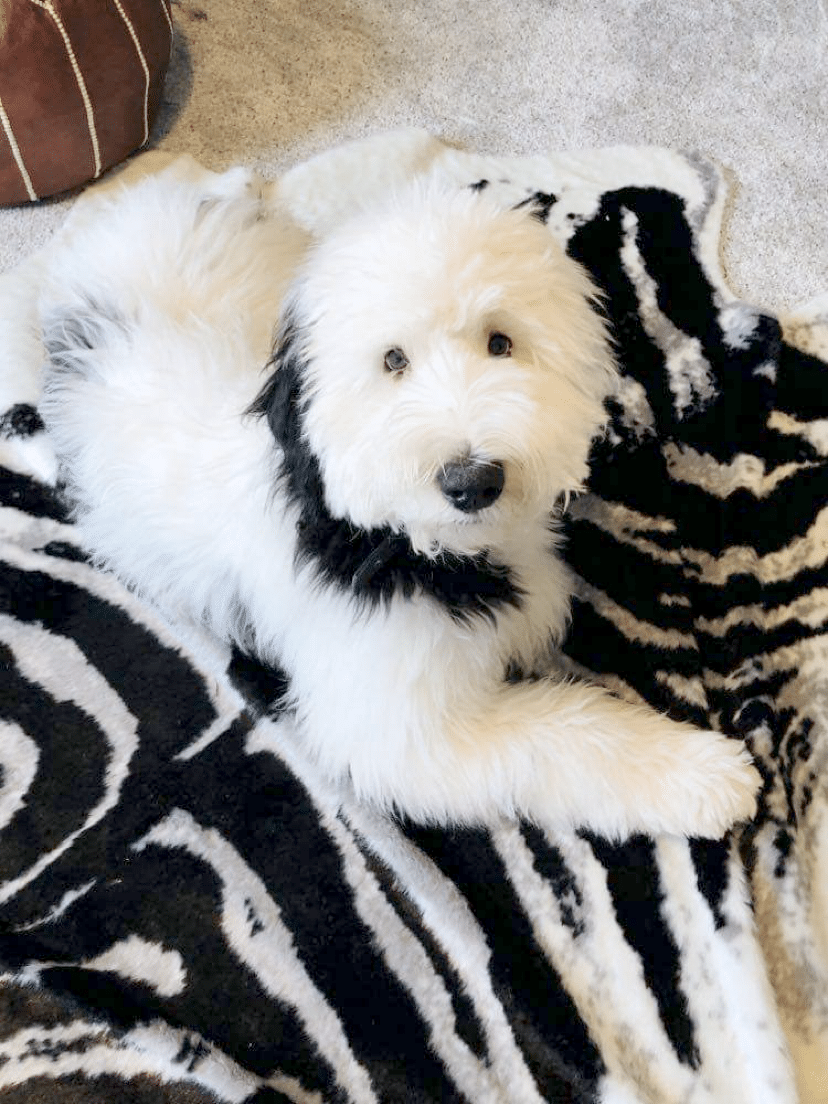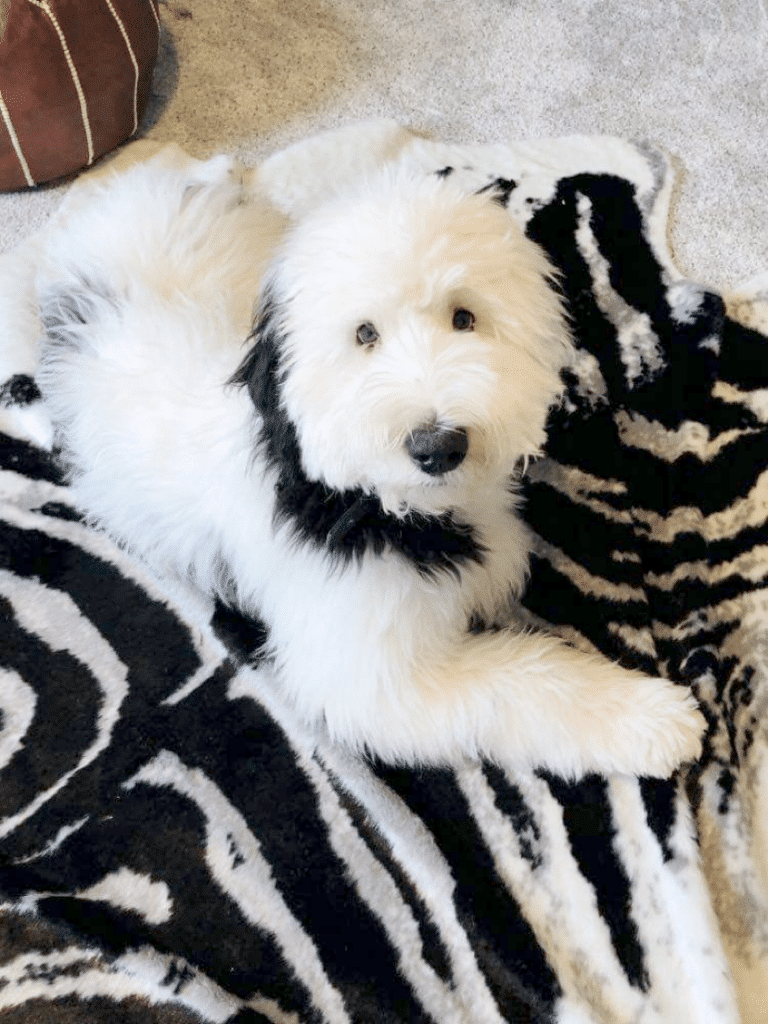 In the Meantime…
In honor of mothers who have inspired me, I will be writing a special post each Sunday in May. These posts will highlight one mother each week. But these aren't just any mothers. These are mothers whose design style, career, aesthetic and philosophy have inspired, intrigued, influenced and guided me in my own design path. I would be honored if you would join me each Sunday in May for:
Decorating May Moms!
By the way, always make sure you pack some chocolate when you travel upstairs. Or, you will be going…Downstairs!
Cheers!

Disclaimer: This post contains affiliate links.