Welcome to Sonata Home Design's new once-a-month feature, "Curated!"
At the beginning of each month, I will share my favorite latest and greatest finds in home decor, accents, fashion, books…whatever has caught my eye for the month! Come see what I have "Curated" for you this month!
This blog contains affiliate links. This means a small commission is earned if you make a purchase by using this link. The price you pay will be the same whether you use the affiliate link or go directly to the vendor's website using a non-affiliate link.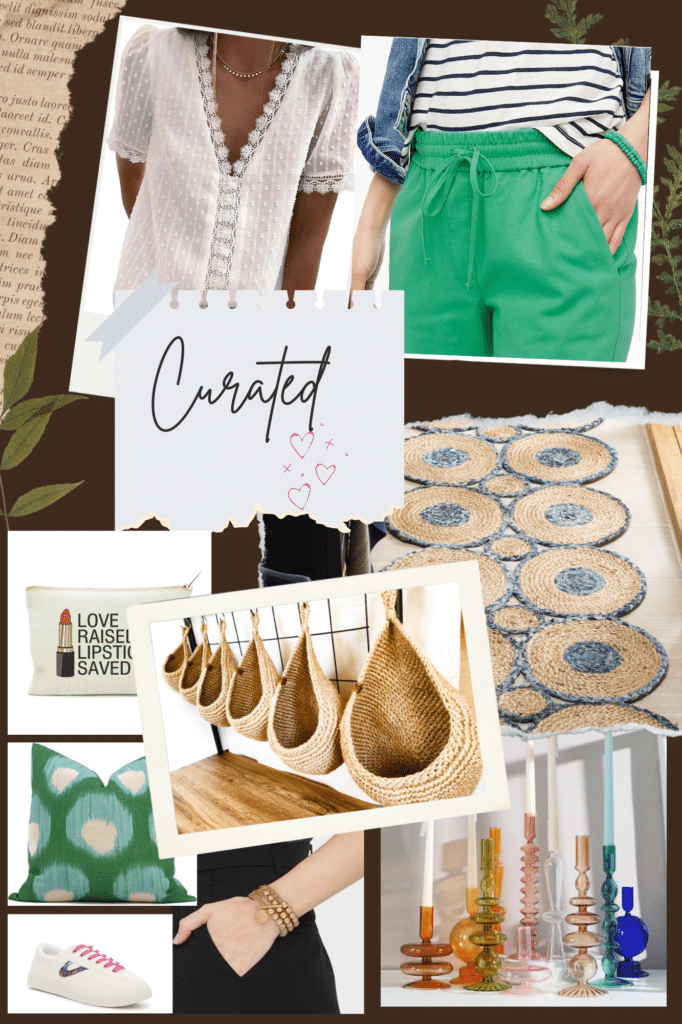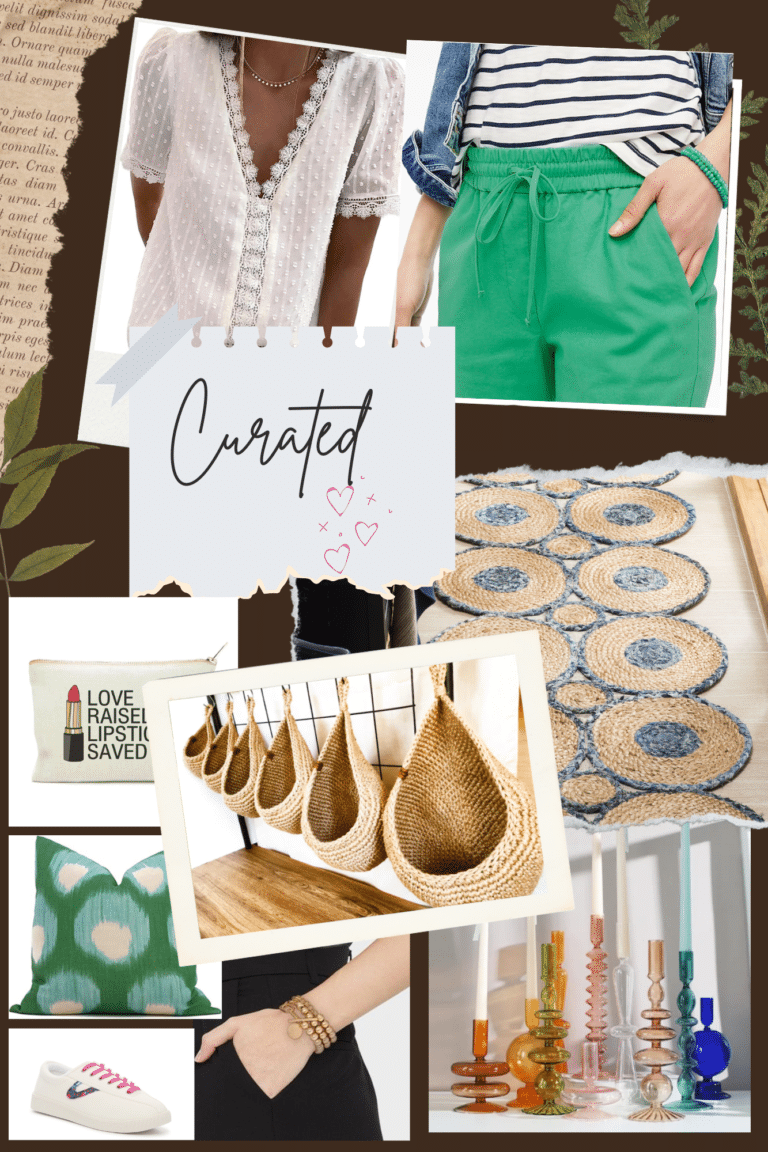 Floral  Sneakers – so comfy with just a shot of color!
J Crew Linen Drawstring pants  – linen comfort for spring and summer in lots of colors from which to choose.
Lace Crochet Top  – I'm actually not one to wear lace, but this caught my eye and I love it!
Gold bracelet  – the look of several bracelets in just one beautiful (and inexpensive) piece.
Bye Bye Pores Pressed Powder – I sometimes get asked about my make-up. I don't wear foundation but I do used this amazing pressed powder. I also keep it close!
Lipstick bag – if pressed powder is my skin assistant, lipstick is my best friend. So, I adore this cosmetics bag!   
Jute Hanging Basket – These are fantastic! They come in different sizes and are perfect stylish storage. From toys in the family room to potatoes in the kitchen, these are just plain COOL!
Etsy Glass Candlesticks  – These are so unique! Perfect styled indiviually or in a grouping.
Ikat Pillow Cover  – Fabulous pattern and color!
Marble Gold Cake stand  – Perfect for cookies, muffins, or your favorite home accents.
Safavieh woven rug  – I love a jute rug in the warm months and this one is just so unique.
Mandy's coral flowers  – Tulips? Yes! (These look so real!)
Console Table    – Style and storage in one amazing console.
This Morning Walk Podcast – as someone who walks (almost) every morning, this podcast is a true delight!
Today, I am registering for the Achieve Conference! Held in Waco, Texas, this is fantastic conference for bloggers and influencers. If you blog or are on social media, I highly recommend the Achieve Conference!
What I'm Reading
The Midnight Library by Matt Haig
Imagine you are in a library…The Midnight Library!
The books in this library help Nora to envision her life as various lives if she had done things differently in her life.
Each book contains a different choices, different possibilities, different life.
Is there a perfect life? What is the best way to live? This book makes you think…and appreciate!
This book is AMAZING!
We tried to take a book photo with Bentley…and he was not having it! (perhaps he is not a reader?)
Here are the best ones…with the best photo being the book itself!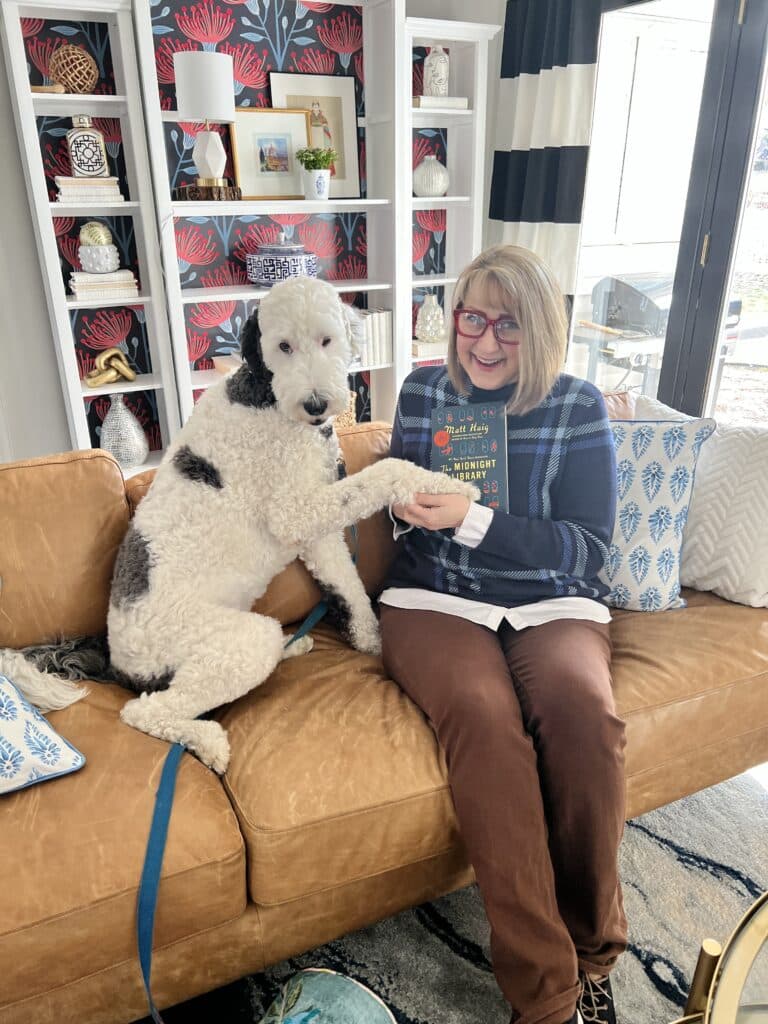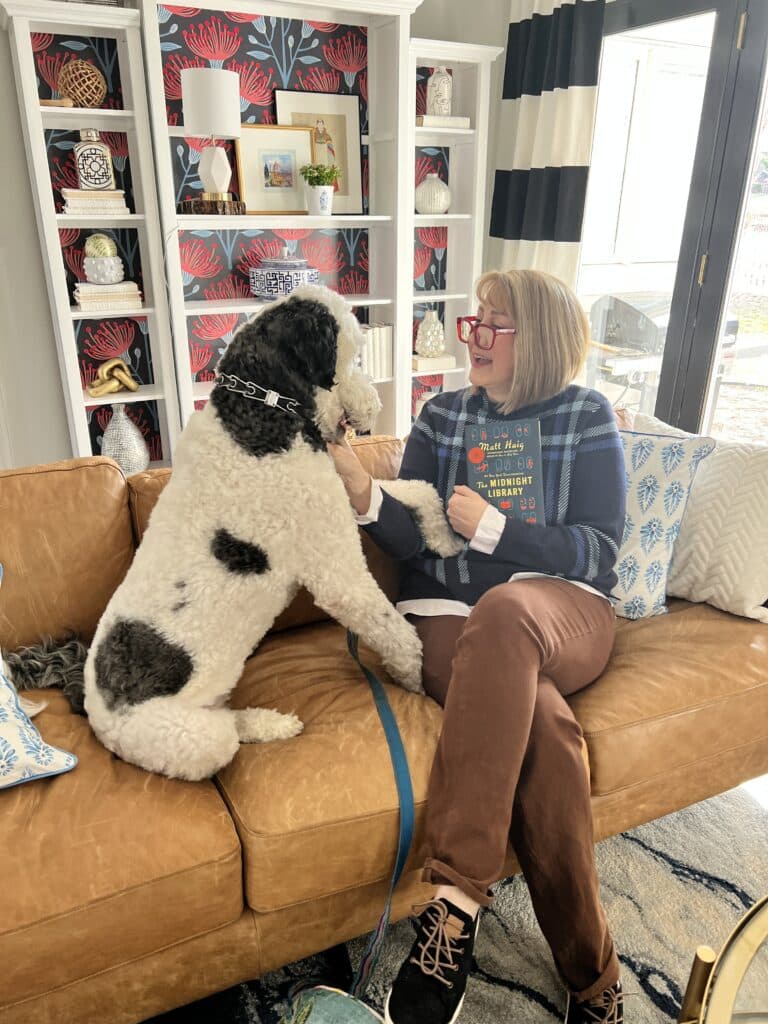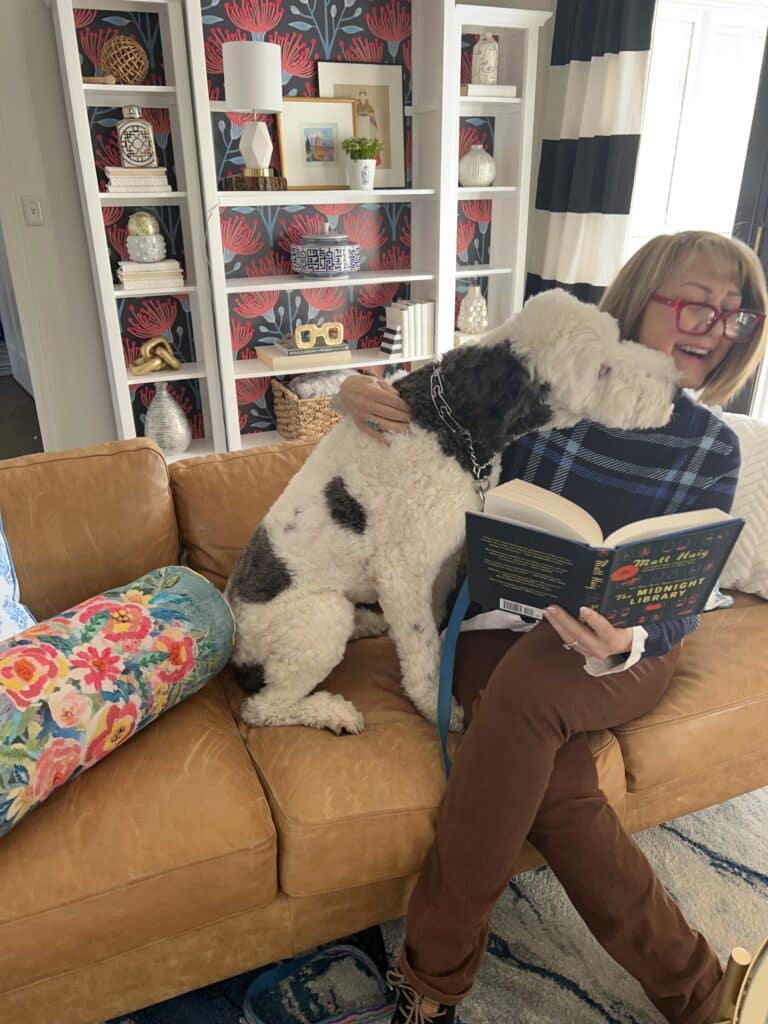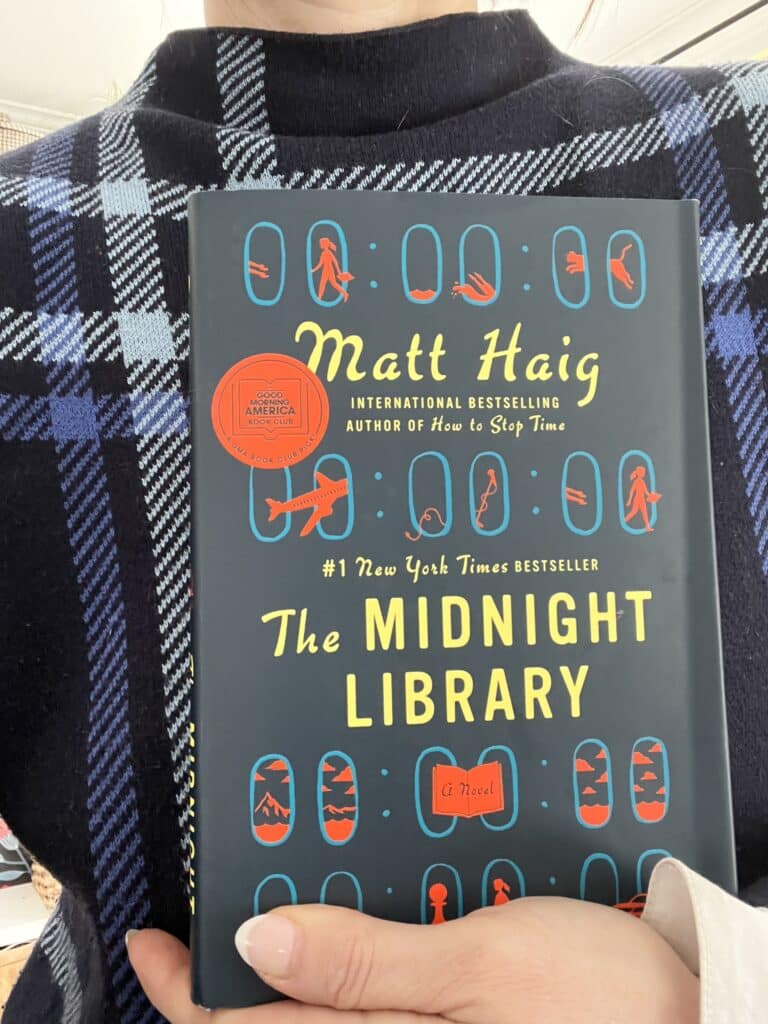 Happy Reading!
Cheers!

In case you missed it, be sure to check out this before and after bookcase makeover that was posted this week!
And don't forget these easy Easter Decor Ideas!