Christmas Holiday Home Tours You Don't Want to Miss
Are you dreaming of a Christmas full of holiday cheer? Why not add some extra sparkle to your end-of-year plans and take a peek into the shining homes of merrymakers around you? Take a walk through these Christmas Holiday Home Tours!
Whether you're looking for decoration ideas or just want to be filled with festive goodwill, these dazzling holiday homes will certainly fill your heart with joy! So sit back and get ready for some truly inspiring ideas – let the cheers of Christmastime begin!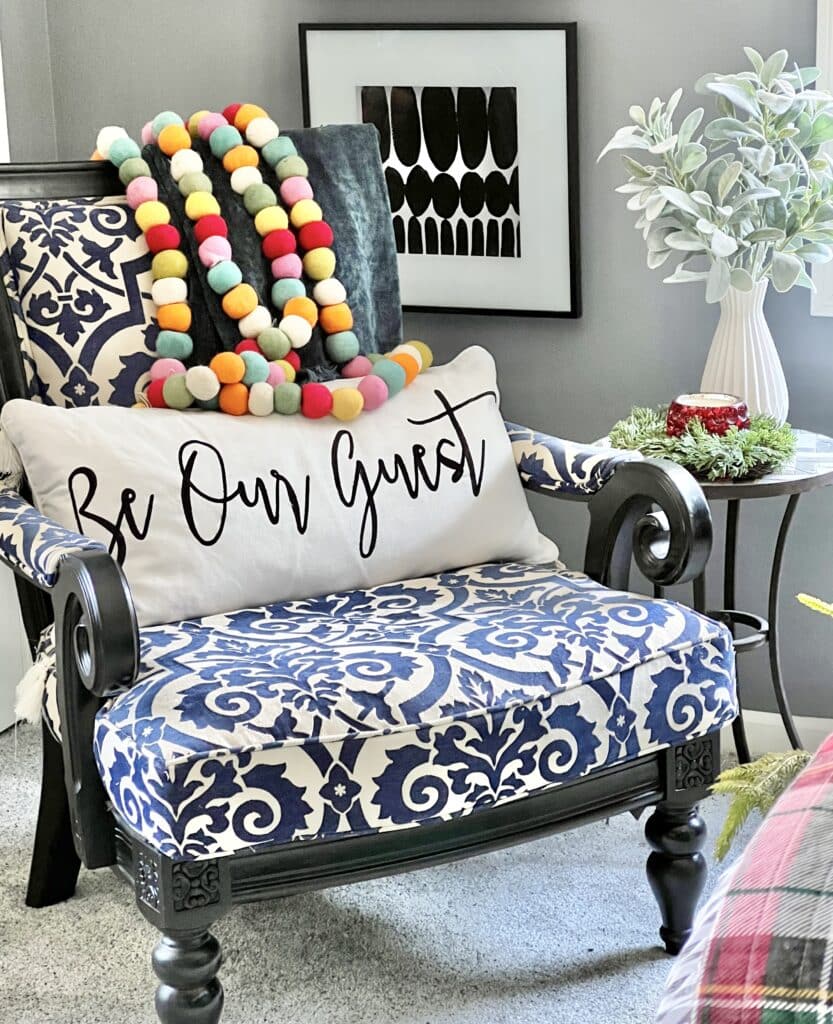 One of the unexpected joys of blogging is that I have met some of the most amazing people!
When I look back on my blogging journey to this point, I am amazed at how much I have learned and how grateful I am for the many talented bloggers who I now count as my good friends.
Today I am sharing five Christmas holiday home tours. While the first stop is my own home (to get you warmed up for all the tours!), you will get to step into the homes of some decorating bloggers who continually motivate and inspire me.
Each is very different and unique with ideas that will inspire you in your own holiday home. Just click on their blue link and you will be whisked away to anotheer beautiful home!
Are you ready? Well, let's get started!
I'm going to kick things off with my own colorful Christmas home tour!
With red as the hero color, I am eager to share how this traditional Christmas color can stand alone or can nicely play with blues, greens, and purples.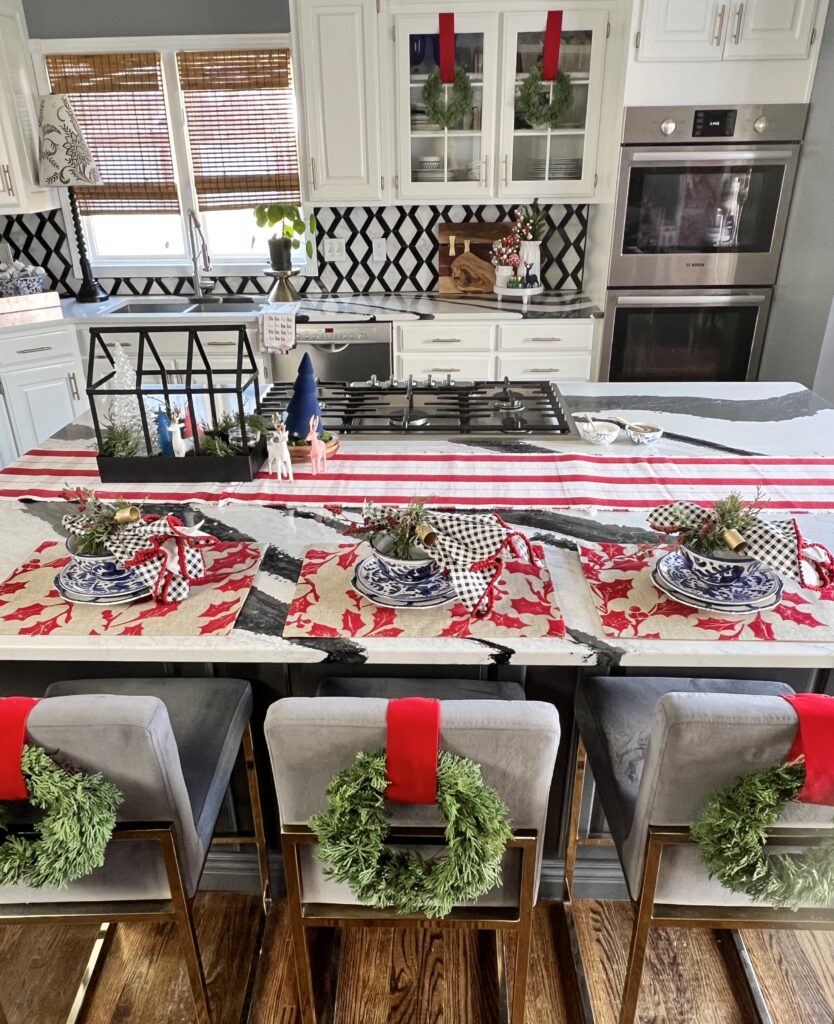 Color is my jam and Christmas decorating is no exception!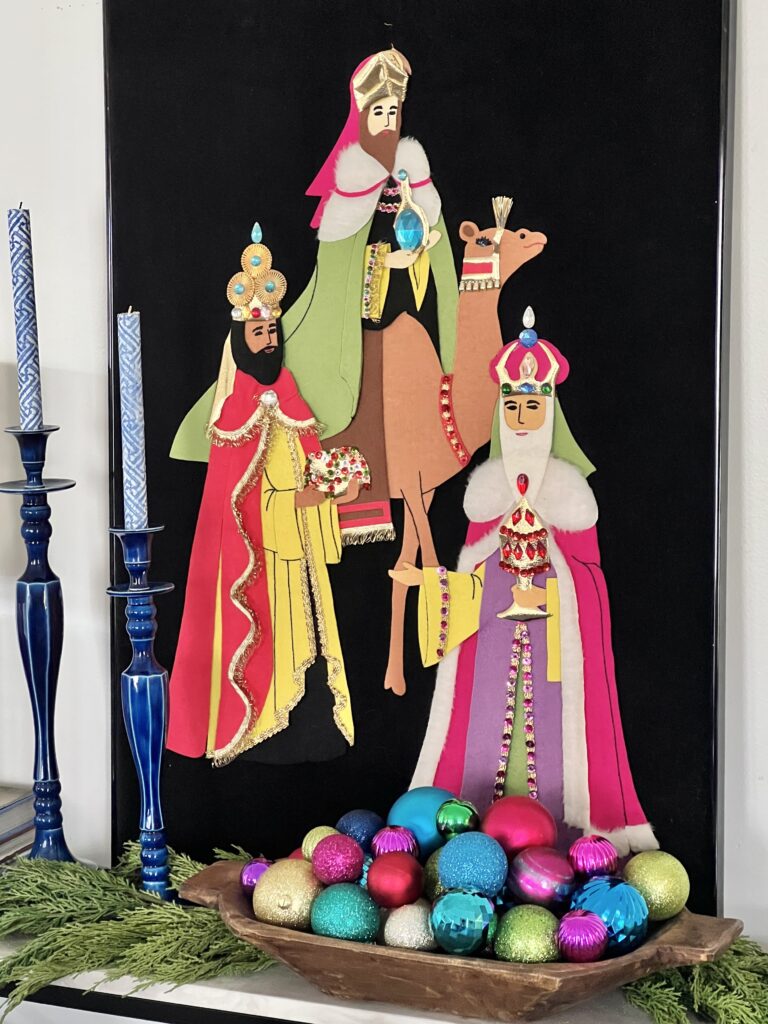 My good friend, Crystal, at Sweet Valley Acres is living in a dream house!
Her stunning home with massive open water views and contemporary coastal architecture makes me do a "why don't I live here" double take every time I see her gorgeous photos.
Crystal does such a beautiful job of decorating with elements that are elegant, warm, welcoming and still enhance the unique elements of the home and its surroundings.
And talk about perfect snow! You don't want to miss it!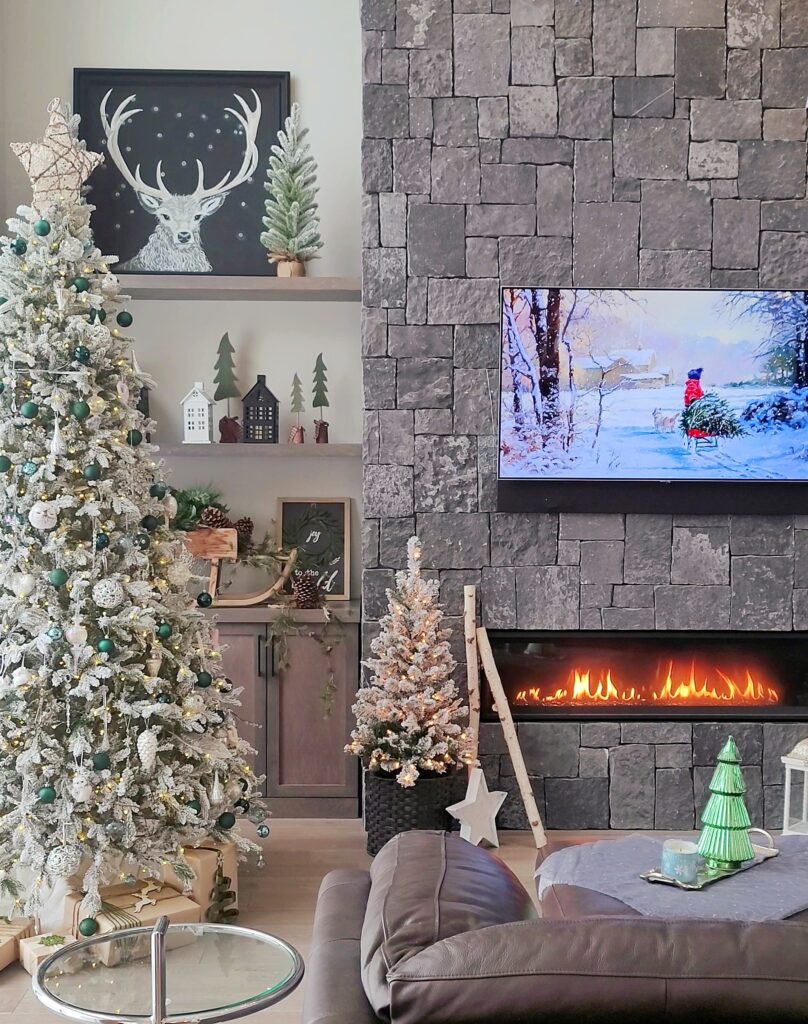 Most of my blogger friends live in homes that I can only love and admire from their blog posts.
Lucky me got to actually stay at Kristy's beautiful French country home as a guest when attending a conference!
On her blog, At Home with Kristy, she is sharing this amazing home all decked out for the holidays with a French Country coastal theme.
Trust me…Gorgeous home with gorgeous Christmas decor!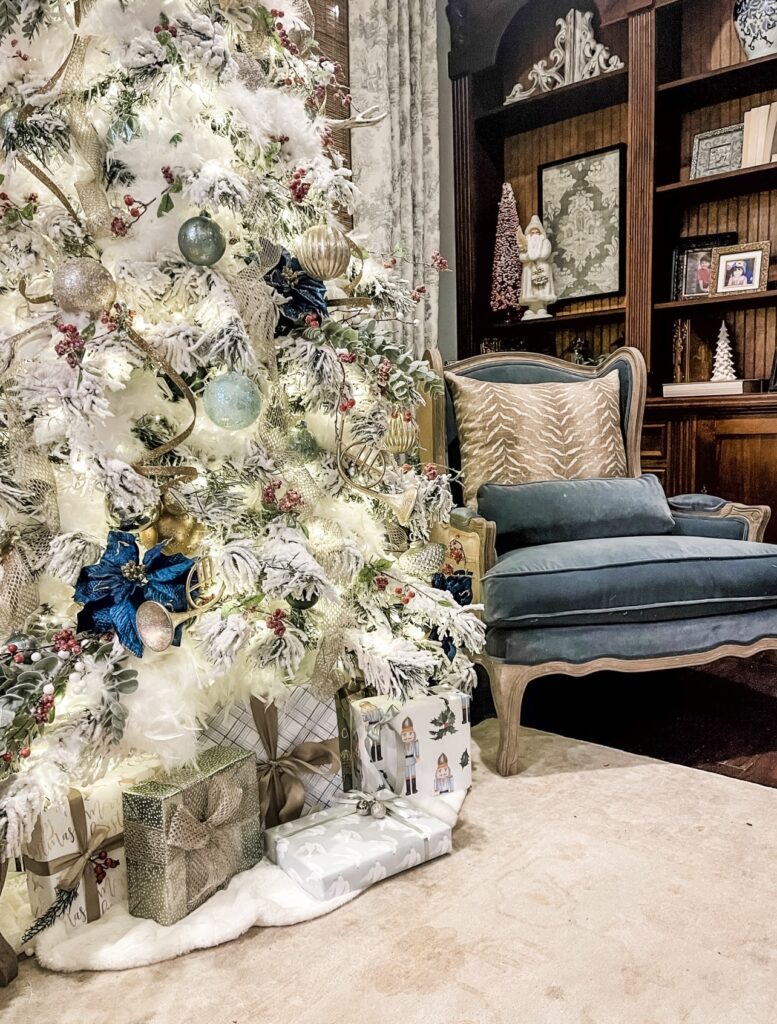 Regina at Saved from Salvage lives on a lake and is so good at bringing the outdoors in with natural elements.
Her cozy holiday home is full of warm and welcoming vintage touches that blend perfectly with furniture that she has painted or refinished herself.
And her dog, Dempsey steals my heart every time!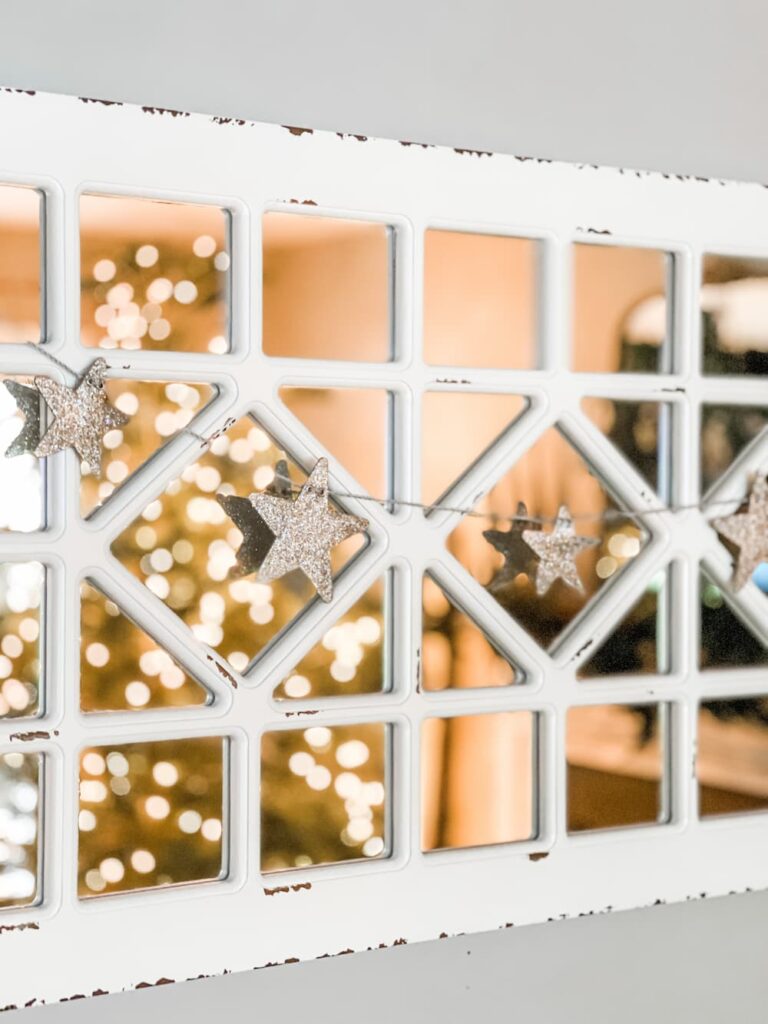 Green, white, silver, and gold…Erin at Erin Evolving decorates with these beautiful colors to create the most lovely and elegant holiday interior.
From her fireplace mantel to her kitchen to her gorgeous Christmas tree, Erin's winter wonderland home shines with Christmas spirit and charm.
I can almost hear the carolers as I tour her home!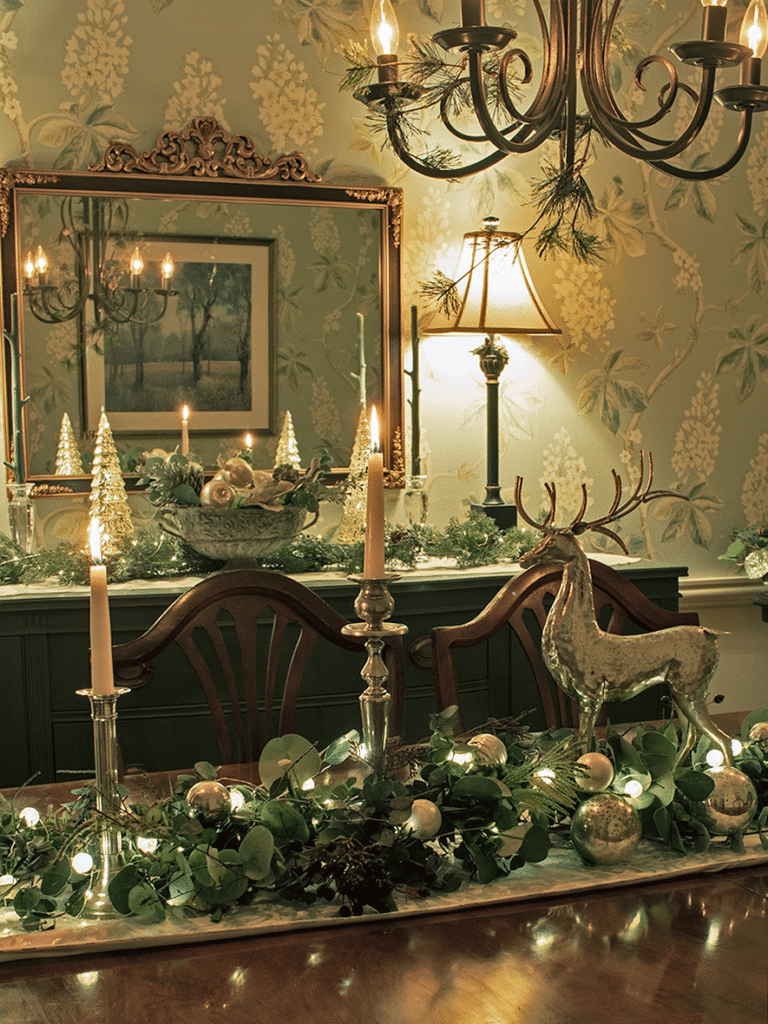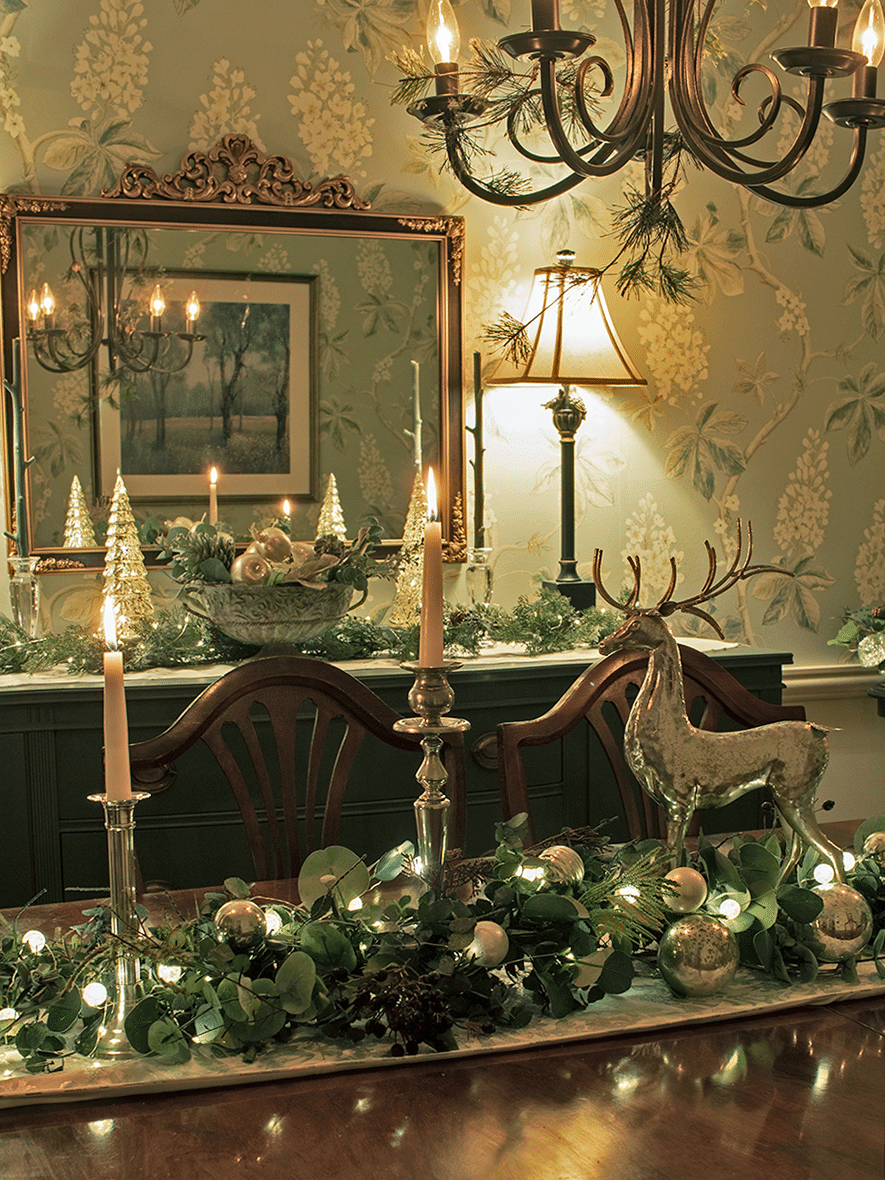 I hope you've enjoyed this little tour of some lovely holiday homes. Hopefully, you've found a bit of inspiration and are now itching to create your own holiday magic in your own home for the season.
Thank you to my very special friends who shared their beautiful holiday homes!
I wish you all the best as you get into the Christmas spirit! Merry Christmas, everyone!
Cheers!

Don't Forget to Pin It!