I'm Retiring from Teaching…Looking Back and Dreaming forward
Warning: major nostalgic content! I'm retiring from teaching and have a few memories to share!
After 30+ years of teaching music, I am officially retiring! This past month has been full of wonderful walks down memory lane and bittersweet tears as I say goodbye to my students and my closest of friends.
At our final concert of this year, students, staff, and family surprised me with a tear-jerker finale song as well as a speaker who is a former student from my early years of teaching. She was poised, articulate, and sent me back three decades with warp speed! During her speech, she pointed out some of the differences between then and now. Here are just a few…
Rewind to 1990
1990 marks the year I started teaching and the year the Internet was born! Yikes!
The Hubble telescope was launched.
"Ghost" was the top-grossing movie of the year with "Pretty Woman" in second place.
We were still in the era of VHS "Be Kind, Rewind" as the DVD would not be invented until 1996.
Wasn't this just yesterday? (Ahem…we still have a few VHS tapes tucked away somewhere!)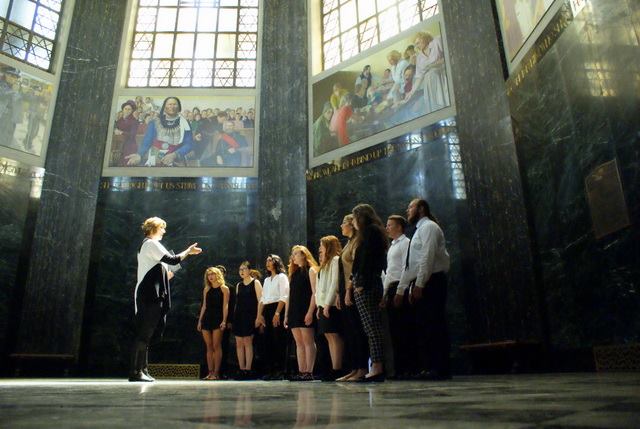 Memories
We are fortunate to have eight choirs at my school, and I have, at one point in my career, taught all of them. One of the focuses of the program is performing in the community; the school's motto is "Learning, Leadership, and Service." When I remember all of our community performances, I believe we fulfilled this motto in spades!
The winter concerts were always so much fun because all eight of the choirs performed. Such festive music and colorful outfits!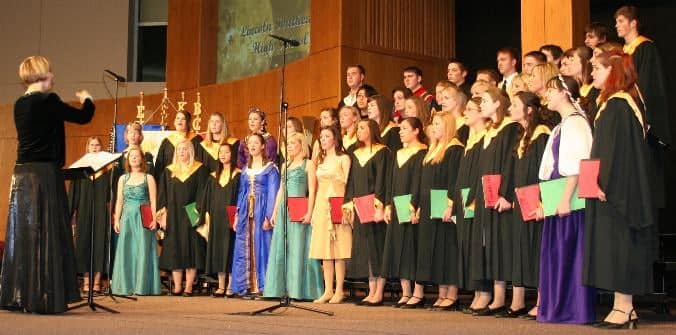 One of my greatest joys was teaching my twin daughters, Madeline and Samantha. I got to see them in two classes each day! (They may not have loved that but I sure did!) Madeline is now an elementary music teacher here in Lincoln and Samantha is an aspiring opera singer in New York City. It is so great to have Madeline near us and exciting to visit Samantha in such an amazing city!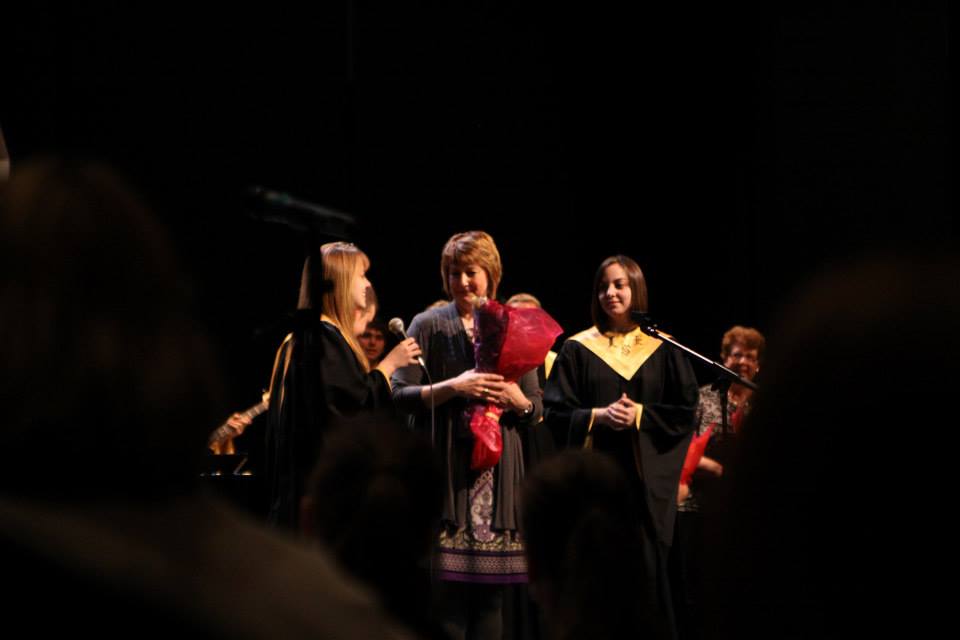 Believe it or not, bulletin boards were never one of my strengths. (Time consuming!) So, for my last year, I attached various t-shirts from the previous 30 years to the board. Easy, fast, and the kids loved it! To say that I have a lot of choir t-shirts is an understatement!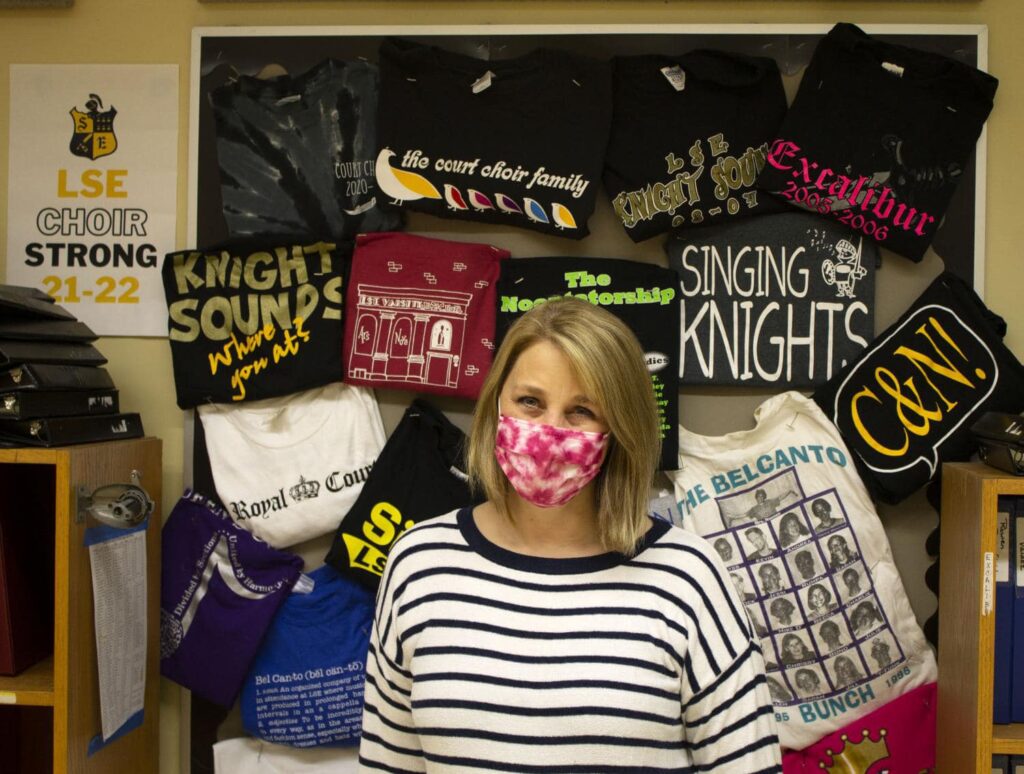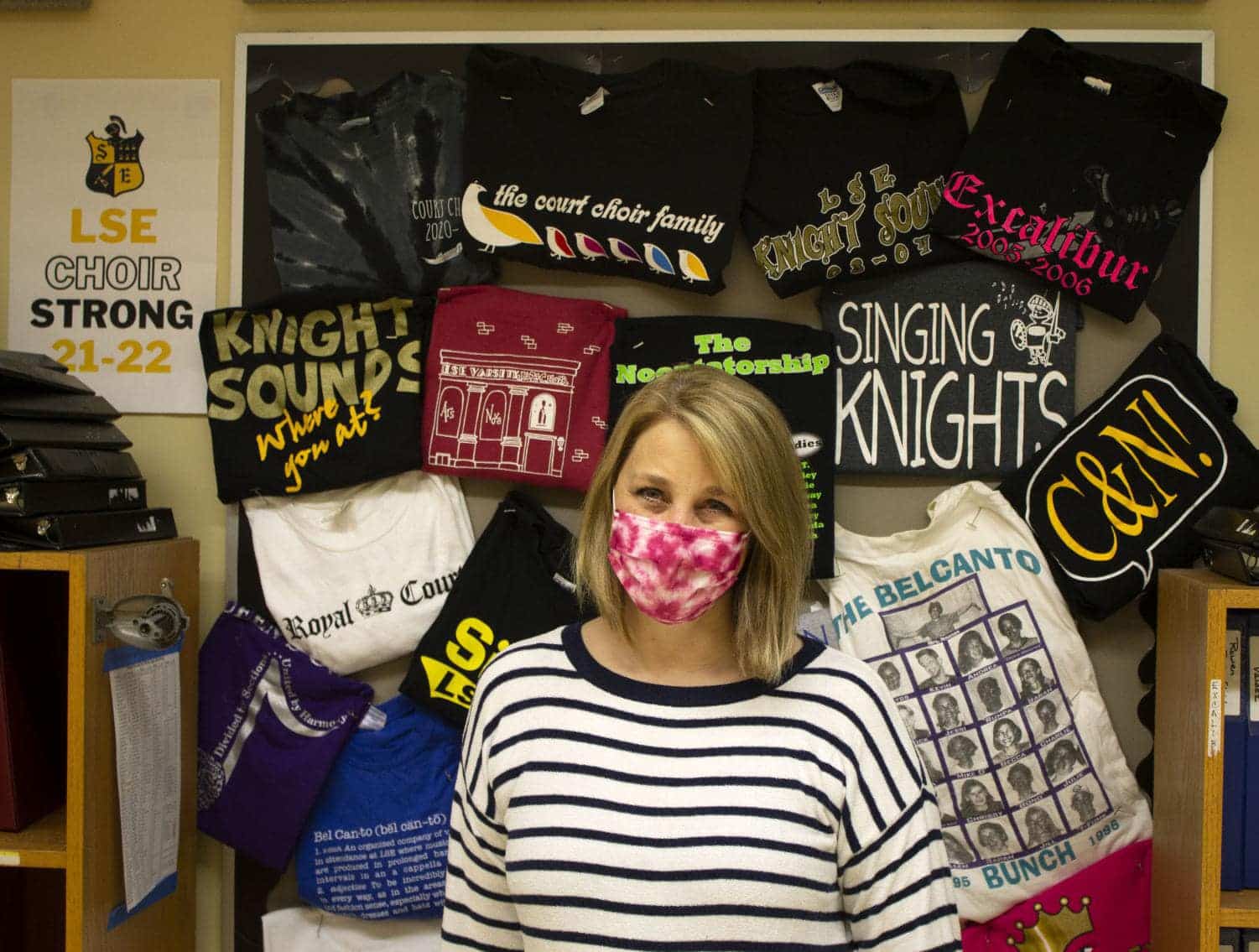 A Little Knight Music
There were many surprises at the final concert. Everyone was working behind my back to plan a grand finale for me. They did an amazing job of keeping all the secrets from me. (My husband and my accompanist are masterminds at meaningful surprises!) I was blown away!
After awarding countless vocal music letters over the year, I finally got my very own "letter" beautifully mounted in a gorgeous shadowbox.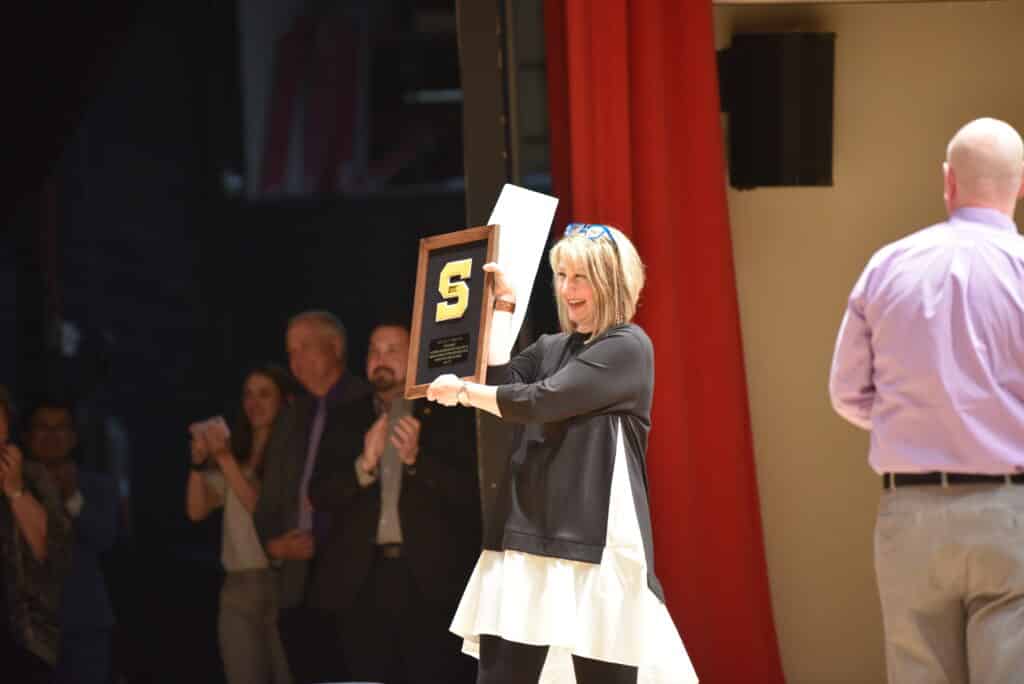 I was pretty much a tearful puddle throughout the final presentations and I'm sure that lots of teachers think they have the best students. Over the past 30 years, I can assure you that I had THE BEST students and I will miss them dearly!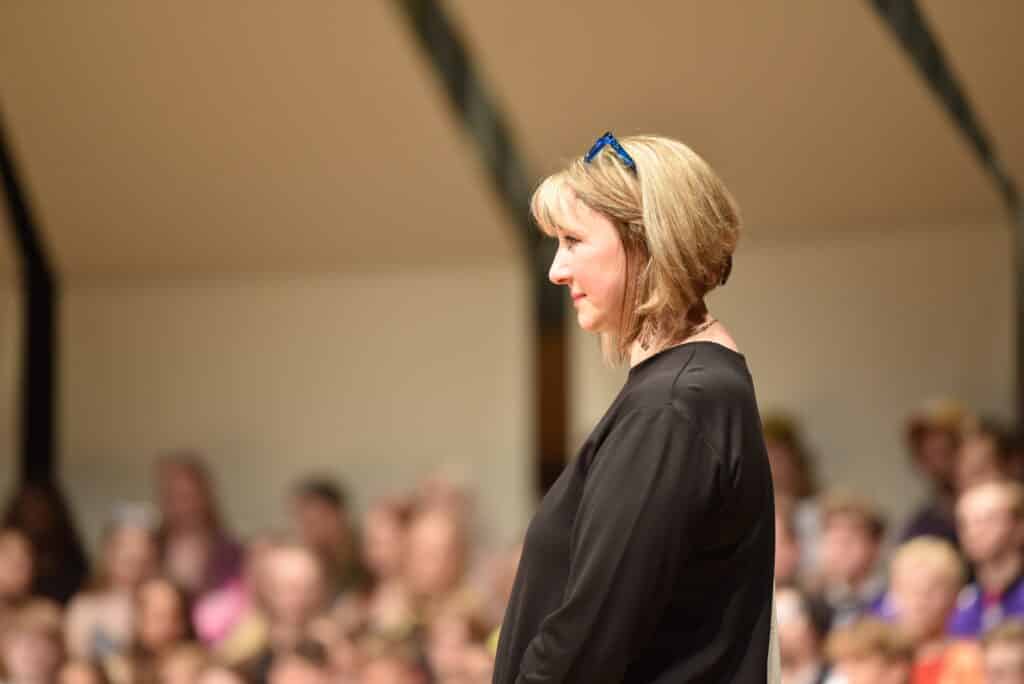 Looking Ahead
"What are you going to do in your retirement?"
I have been asked this question so many times and I have just a few thoughts! Here is the immediate shortlist…
Sleep past 3 a.m. Yes, you heard me correctly. During the school year, I am a true insomniac who wakes at 3 a.m. and can't get lesson plans out of my head. The new plan is to shoot for a 5:30 a.m. natural awakening!
Spend some quality time with friends and family with no thought of bells, lesson plans, or meetings.
Travel: start small and then go big! Currently on the calendar are trips to Colorado, NYC (to see our daughter), and Atlanta for the Haven Blogging Conference! Down the road…England, France, Iceland, Thailand, and more!
Direct the vocal jazz choir at Doane University (Only two nights a week…perfect!)
Read. Books, not magazines. I have quite a list and none of these books have anything to do with teaching objectives or curricular goals…I have 30 years of catching up to do!
SONATA HOME DESIGN – This one gets its own heading…
Sonata Home Design
I started this blog 18 months ago with the hope that it would be something I could continue into retirement. Wow! Was I smart or what!
Here was my first post. (This takes courage to repost as I was such a newbie. Oh yeah…still a newbie!) I have learned a lot since that first post. And, the learning continues!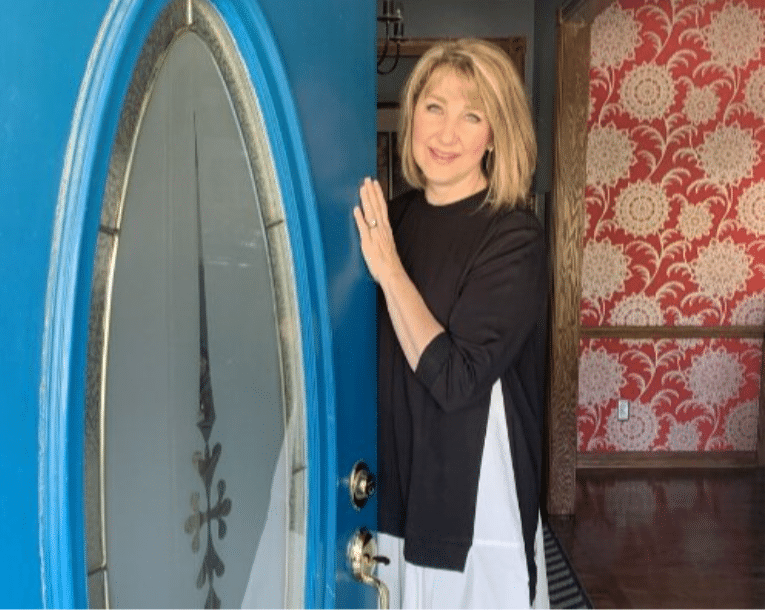 Now, I can't wait to continue with Sonata Home Design through this blog, social media, and in-person. The friendship and connections that have grown from this blog blow my mind and I am thrilled to put Sonata Home Design at the forefront and give it even more "gas!"
So, now is your chance…what would YOU like to see in this blog? Decorating projects? Craft projects? DIY? Home tours? Product recommendations? All of the above? Please, let me know in the comments!
Thanks for letting me share this very special time in my life. Thank you to my husband, children, and family. Thank you to my teaching colleagues. And last, but not least, thank you to all my students over the past 30+ years who have given me the best teaching career!
Cheers, my friend!