Free Printable Project Planner for Your Room Makeover
Are you planning a room makeover? Do you struggle with knowing where to start? Is it a struggle to decorate your home so it feels like "you?" This free printable project planner to help you stay organized and on track!
Full of ways to get inspired and find your focus, I can help you turn your dream room into a reality!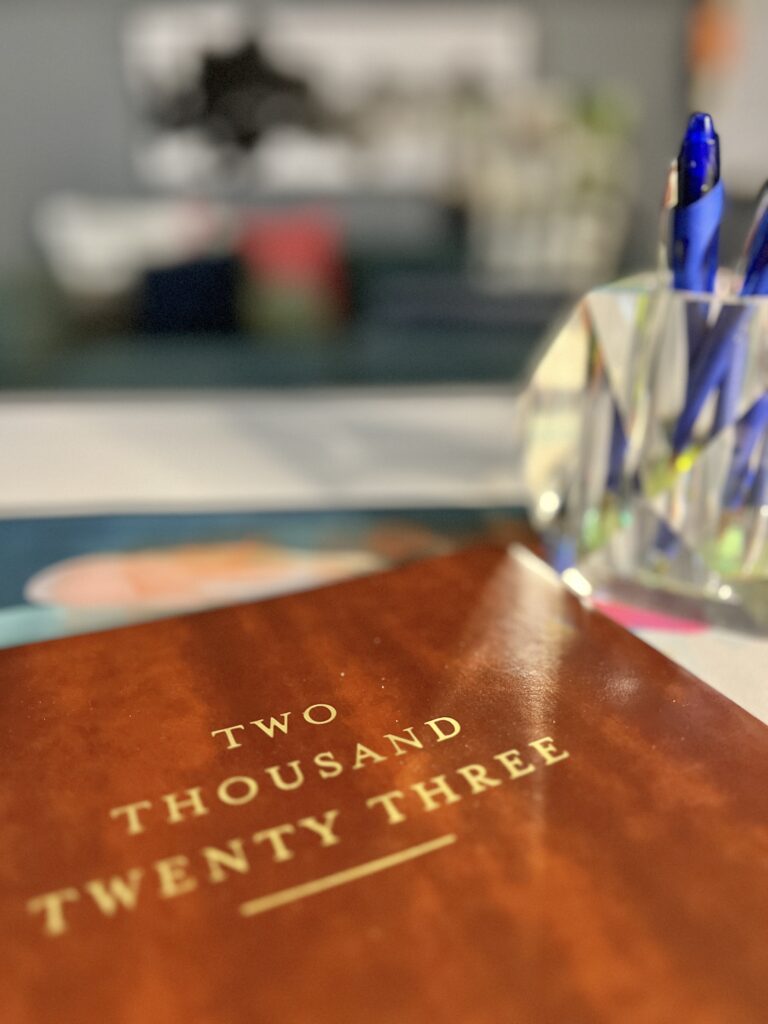 I just bought and filled out my new calendar planner for the year!
I do keep a digital calendar but…call me "Old School"…I love a physical calendar.
Dentist appointments, family birthdays, zoom meetings, and project deadlines have all been carefully added.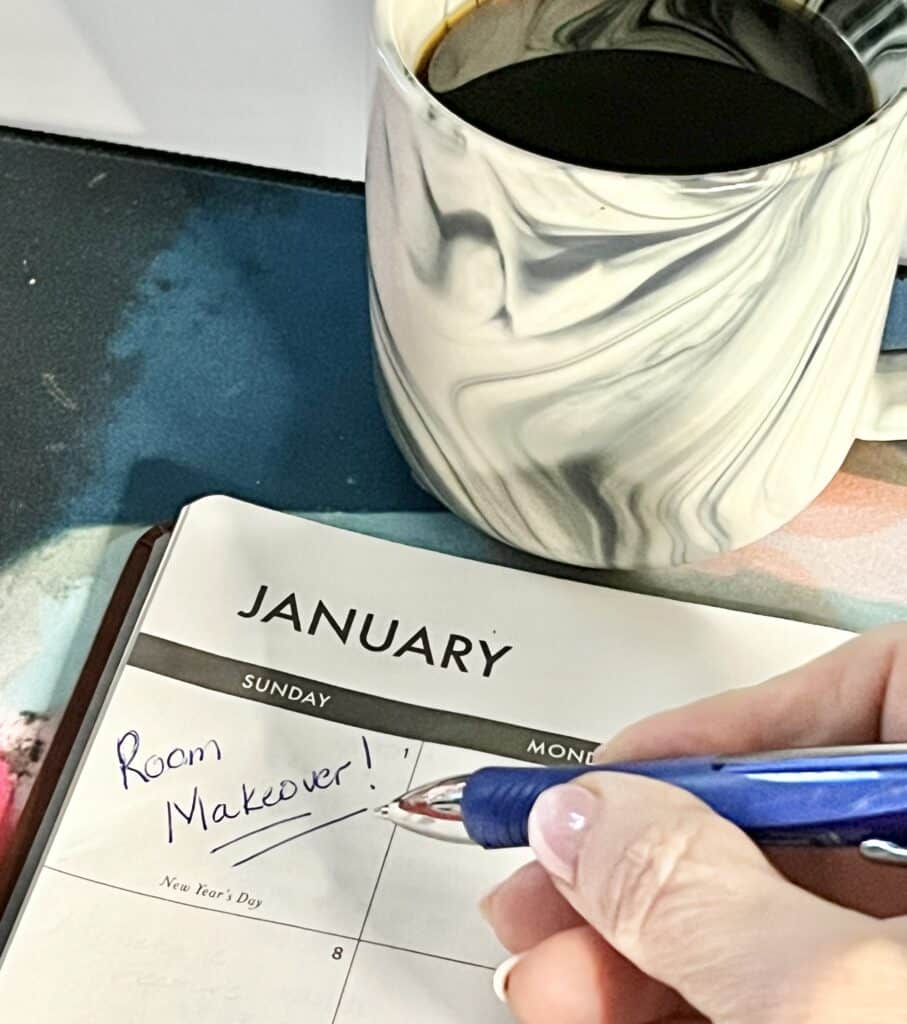 By February, there will undoubtedly be additions, deletions, and an overall general feeling of "too much!"
But it sure feels good now!
And, of course, there are the annual "New Year, New You" resolutions to be considered…
Is it time for a Room Makeover?
So often, my resolutions or goals revolve around a room in the house.
A room that is perhaps a little worn, a little tired, or a little dated.
Or even an empty room.
Last year, I emptied this room (formerly full of so much "stuff")…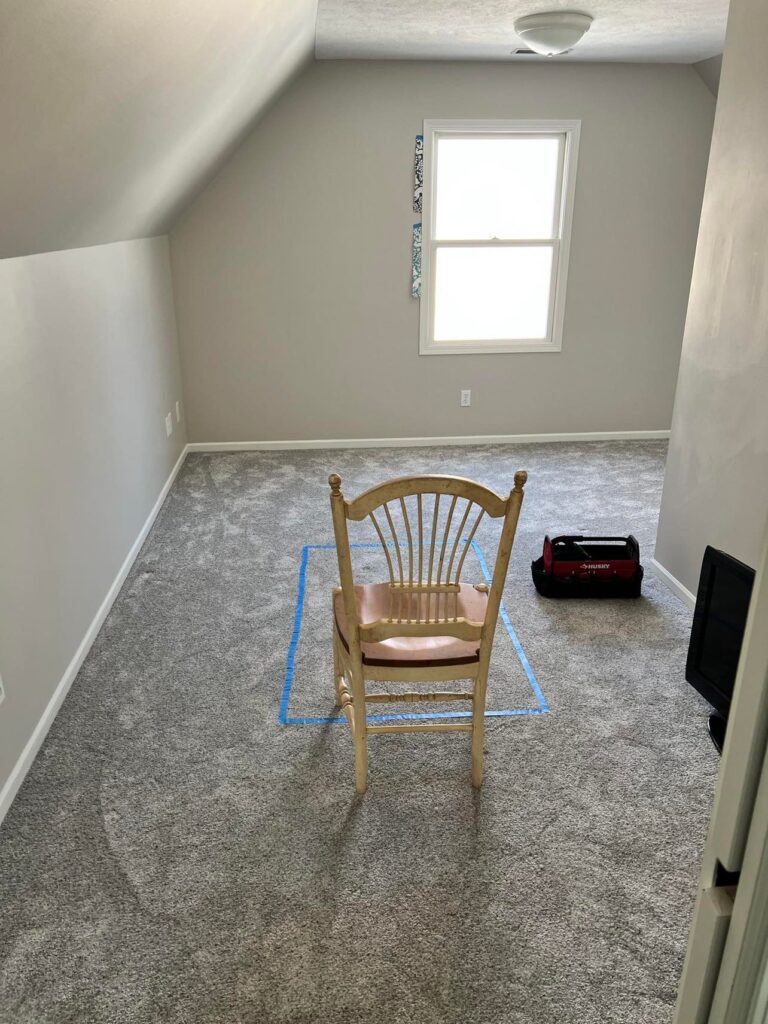 and gave it a makeover and turned it into a DIY studio that I call the "Dot Room."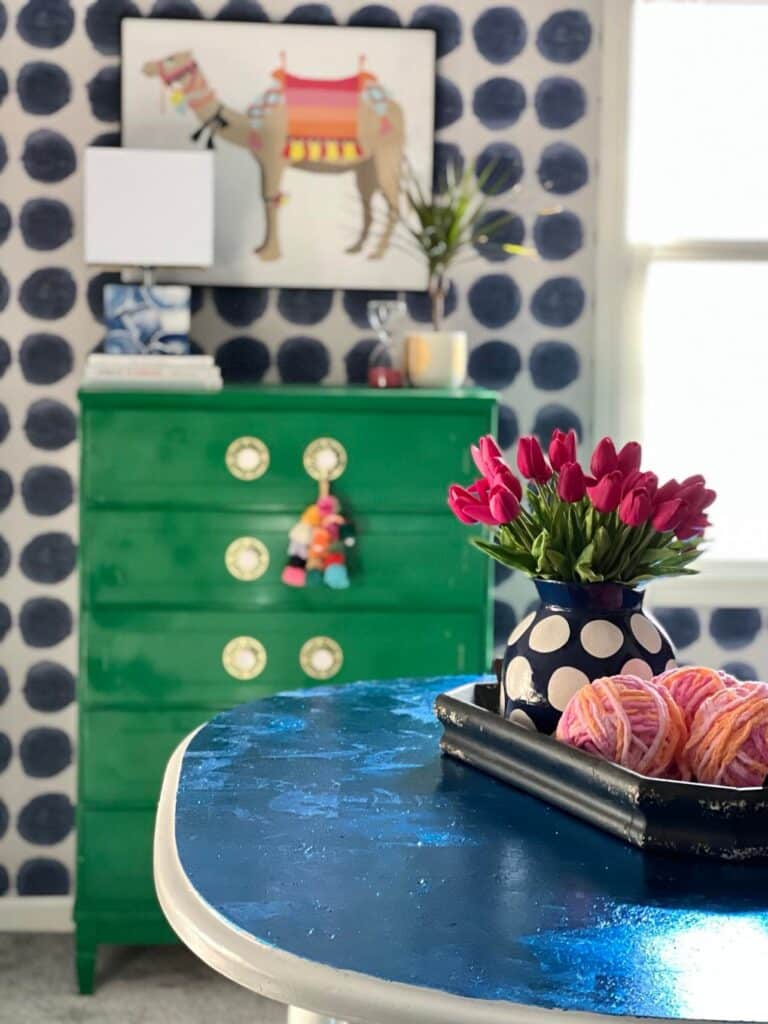 This project involved lots of elements…
Paint
Wallpaper
Furniture
DIY projects
Storage
Lighting
Floor Rug
Even though the room was not a major renovation, I needed to be organized!
Whether big or small, any room refresh or makeover works so much better with a clear vision and organization.
Not quite sure where to start with your room?
I GOT YOU!
As a "Happy New Year" gift, I'm sharing my printable room makeover planner with you…FREE!
Free Printable Project Planner for Room Makeovers
Click here, download, and print this now!
I am giving this to you, my friends, as a gentle nudge (ok, a push!) to take a good look at a "tired" room and get going with its makeover.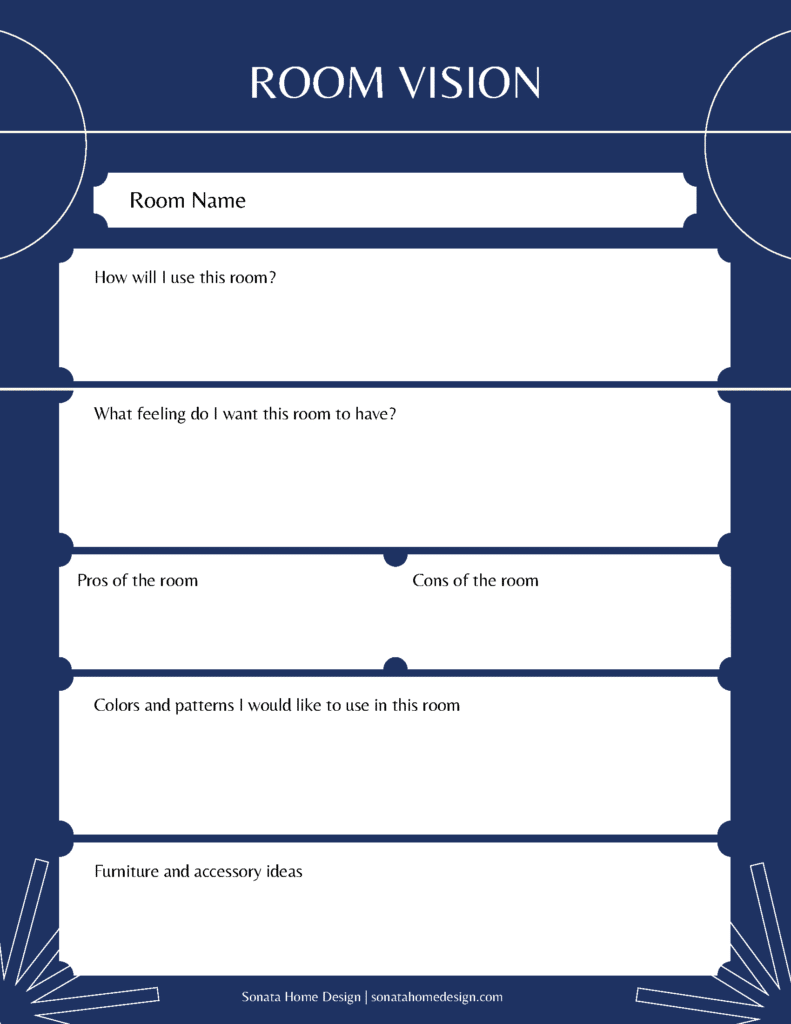 The five pages include the following pages:
Room Vision – Time to dream and brainstorm the direction of your room makeover!
Room Design Plan – From walls to furniture, fixtures to textiles, this page helps you define the details.
Room Checklist – I always love a good checklist! This is the spot to start the list of what stays and what goes!
Budget List – We don't always like the "B" word but setting a budget is always important!
Shopping List – My favorite list of all!
It might be just one page that you need.
Or, you might want to jump in and use all of them!
Use for a larger project…
Or use for a bedroom "I need new pillows" refresh!
I'm using it myself this new year for a half-bath project. It is not a major project. But sometimes, at least for me, it is the smaller projects that can get spread out over too much time if I'm not organized enough.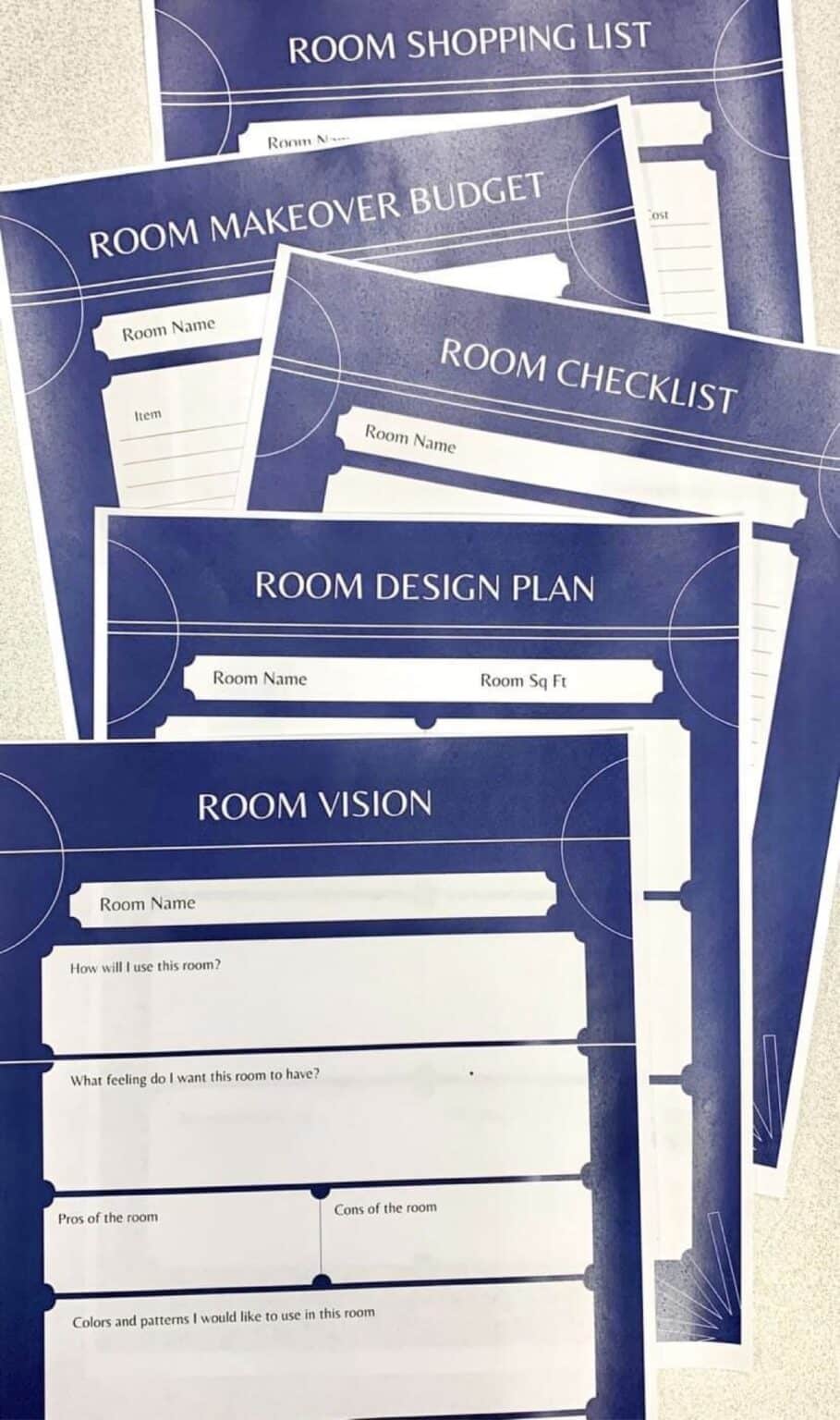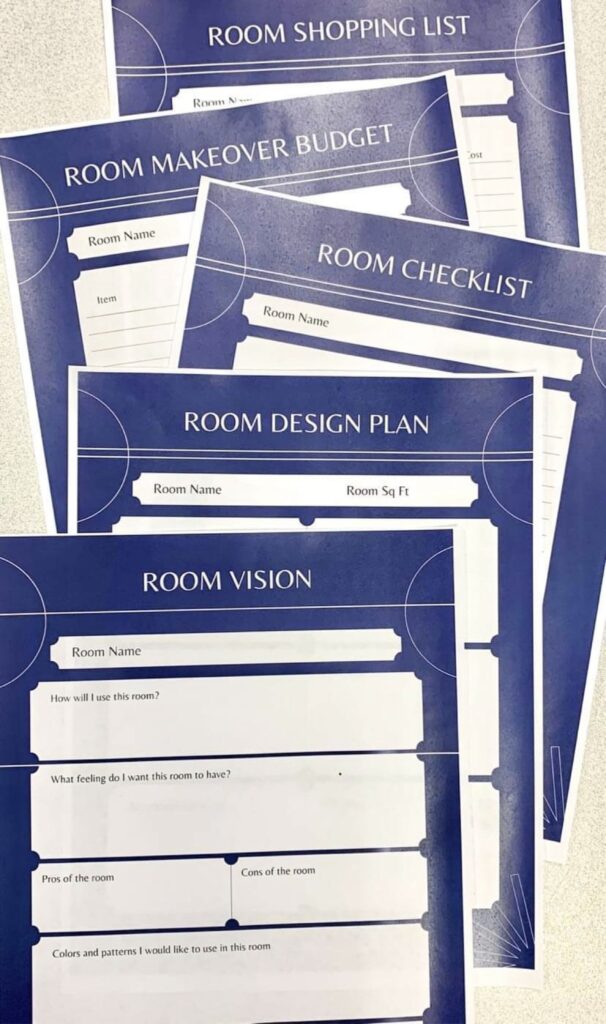 Click HERE to get the FREE Printable Project Planner for a Room Makeover!
I would love for you to share your room project idea(s) in the comments!
Also, be sure to let me know if this printable is helpful to you. I want this to be something that is of good use to you!
Happy Dreaming!
Happy Planning!
And, Happy New Year, my friend!
Cheers!

Don't forget to follow Sonata Home Design on Pinterest!
And Don't Forget to Pin It!